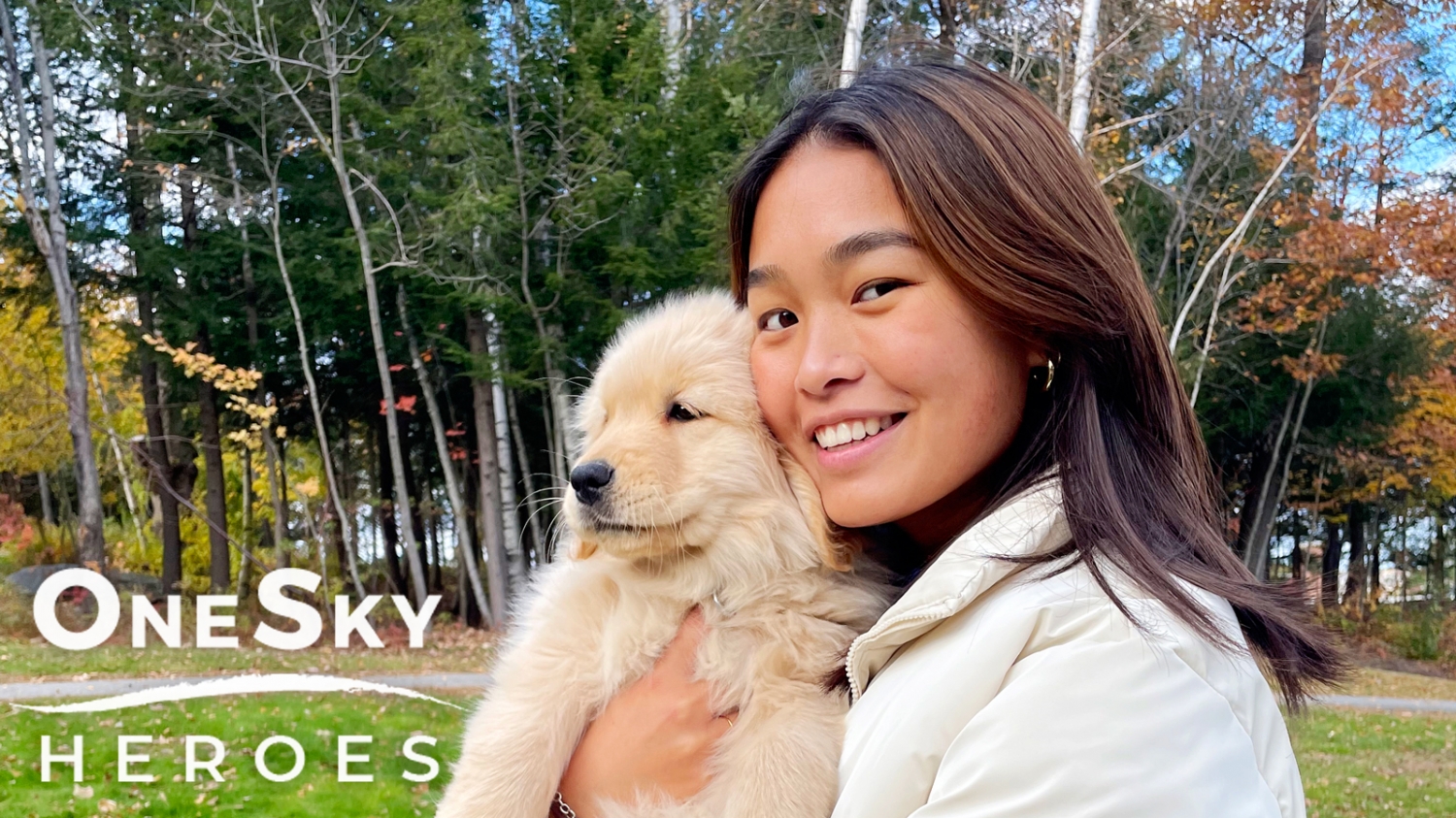 OneSky Hero Chloe Rayer: On Being an Intern
When 20-year-old Chloe Rayer reflects on her experience working for the Students for OneSky program, it is with the realization that the role—like her life—was one of self-discovery and growth.
When Chloe was 11 months old, her parents adopted her from an orphanage in Beihai, China. "Throughout my life, I've been appreciative of the resources and support I've received in helping me learn and grow into the adult I am today. More recently, I wanted to connect back to my adoption and my Chinese ethnicity," recalled Chloe, who lives in Maine and began working as an intern for Students for OneSky at the beginning of this year.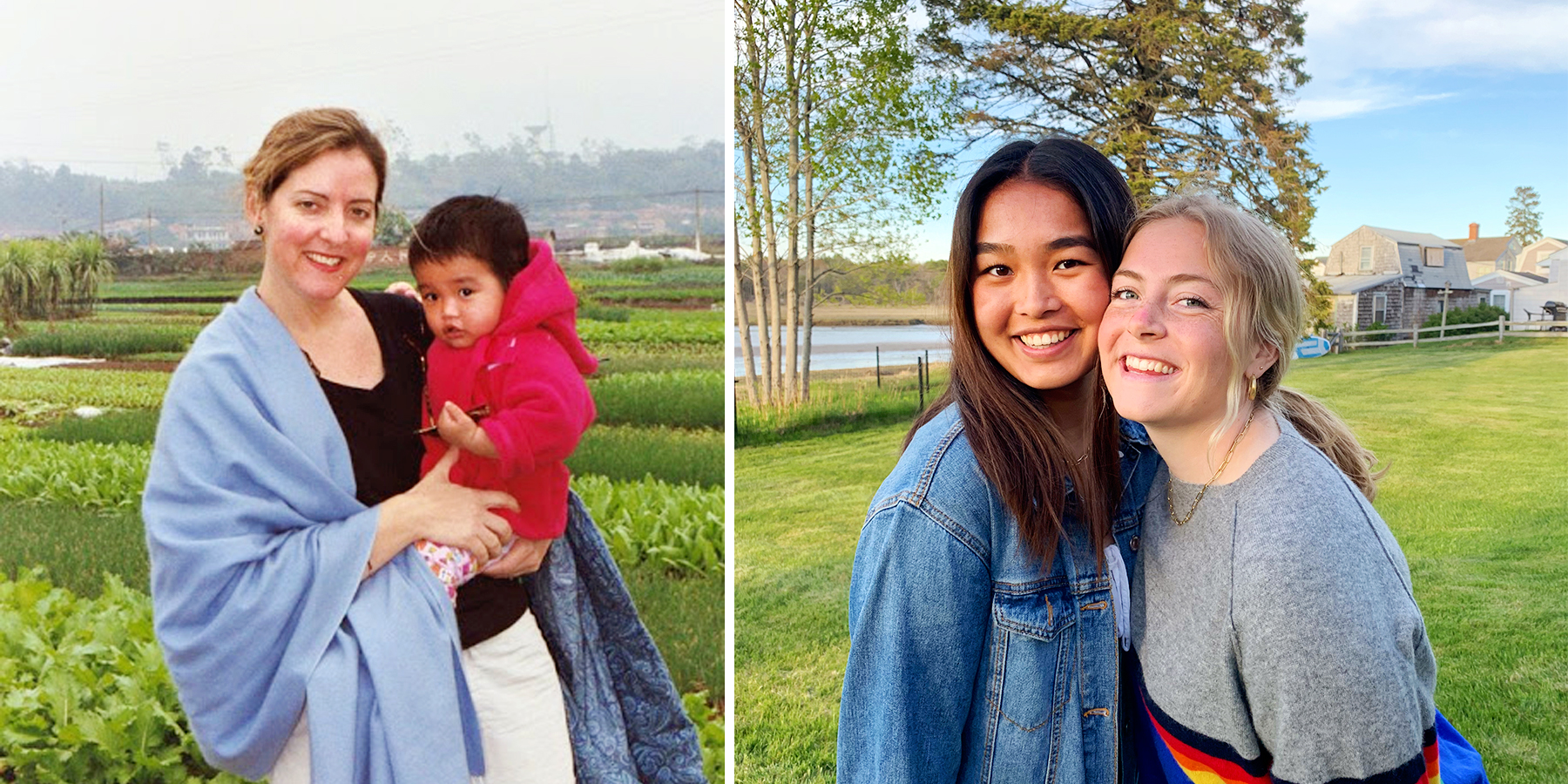 Until her internship was recently completed, Chloe supported OneSky's work by assisting with such outreach efforts as fundraising and forming student-led OneSky clubs across high school and college/university campuses internationally. She said she was grateful to be working with students and youth from around the globe, making a difference in the lives of vulnerable young children.
"My experience as a volunteer intern made me more aware of the current situations of many children in Asia and how various factors are creating disadvantages in the developing years of childhood. Being a part of making a difference and helping these kids to get the best chance of having a healthy and productive future was amazing. In addition, I learned about the parts of this organization and how they worked together and impacted many caregivers, families, and children," shared Chloe.
This summer, just as she has every summer, Chloe is enjoying working at a kids' day camp as a lifeguard and swim counselor. And this fall, she will be a junior at Colby College. Then, during the spring of 2023, she will be continuing her sociology and economics studies in Ho Chi Minh, Vietnam for a semester abroad.
"I am excited to live in another country that is nearby the city I was adopted from and learn more about its culture, history, and community. In addition, OneSky has a program based in Vietnam that I will hopefully be able to visit while I'm there to get a more hands-on kind of experience," she said, noting that NGOs like OneSky have the power to make a real impact as they focus on specific causes.
Over the past year, Chloe has spent time exploring her ethnicity and adoption, with an interest in learning more about her background. "I've completed an AncestryDNA test to find any matches I have with potential relatives, I've volunteered at OneSky, and I am going to Vietnam next year. Having the courage to slowly start discovering who I am is scary but I am taking small steps forward and I am proud of the progress I am making."
Looking back over her time with OneSky, she said she would recommend an internship to another student without hesitation: "This position at OneSky gave me a new perspective. Donations, volunteering, or even spreading awareness are all ways people can become involved in helping create better futures for everyone. This internship allowed me to recognize the challenges many children face outside of America and educated me on the steps to help make a difference."
The Students for OneSky program currently has an opening for a new remote volunteer role on the global OneSky Development Team, serving as the primary point of contact for student and youth volunteers! More information can be found here. 
https://onesky.org/wp-content/uploads/2022/07/Chloe7.jpg
900
1600
Debbie Cohen
https://onesky.org/wp-content/uploads/2023/01/25th-logo-6.png
Debbie Cohen
2022-07-12 05:32:32
2022-07-19 15:08:26
OneSky Hero Chloe Rayer: On Being an Intern