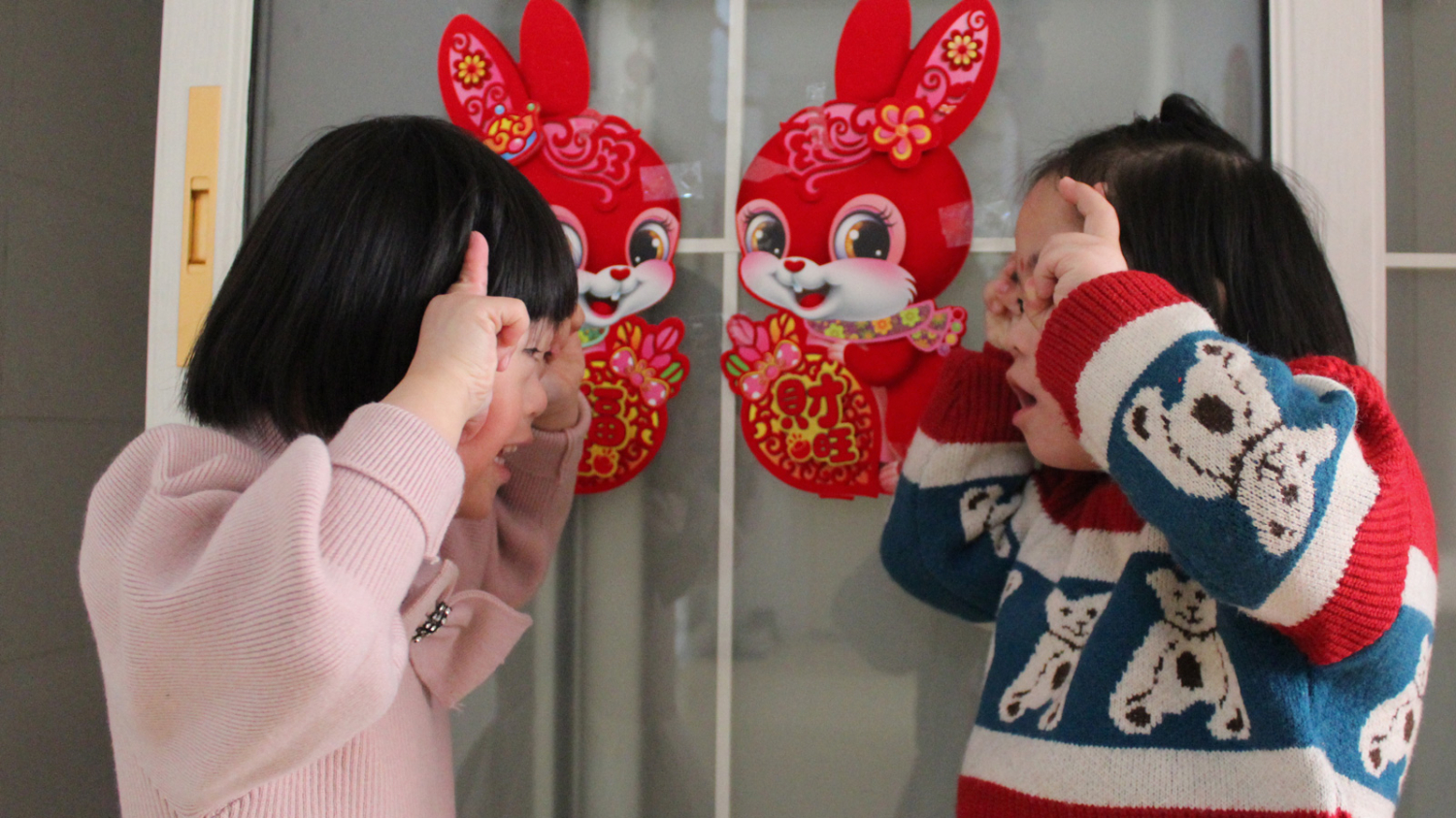 Bringing the Joy of the Lunar New Year to Vulnerable Children in China
The Chinese Lunar New Year is always filled with children's expectations of new clothes, delicious food, red envelopes, firecrackers, play and fun. This year, the year of the Rabbit, was no different.
On New Year's eve, OneSky's loving foster moms, caring nannies, and dedicated teachers across China's orphanage programs prepared a wonderful celebration for children. Many welfare institutions served by OneSky put on a "New Year's look," where staff and children carefully decorated with festive Chinese New Year hand-made items.
For those children who live with foster families, the holiday was marked enthusiastically, with the children decorating their rooms. Some concentrated on pasting Spring Festival couplets or became engrossed in sticking paper-cuts on windows. Others worked diligently to hang lanterns on tiptoes; everyone scrambled to make their homes look beautiful.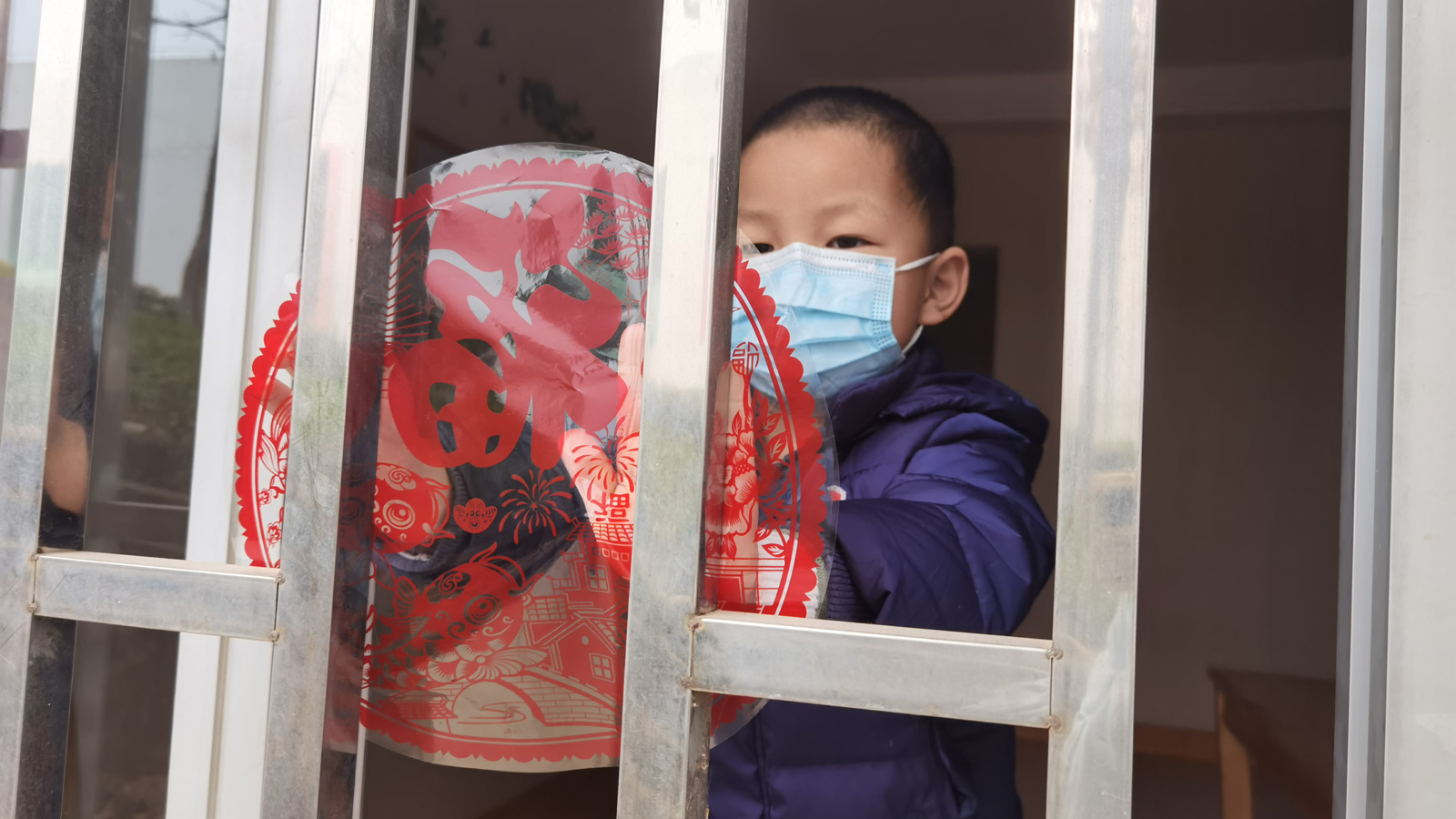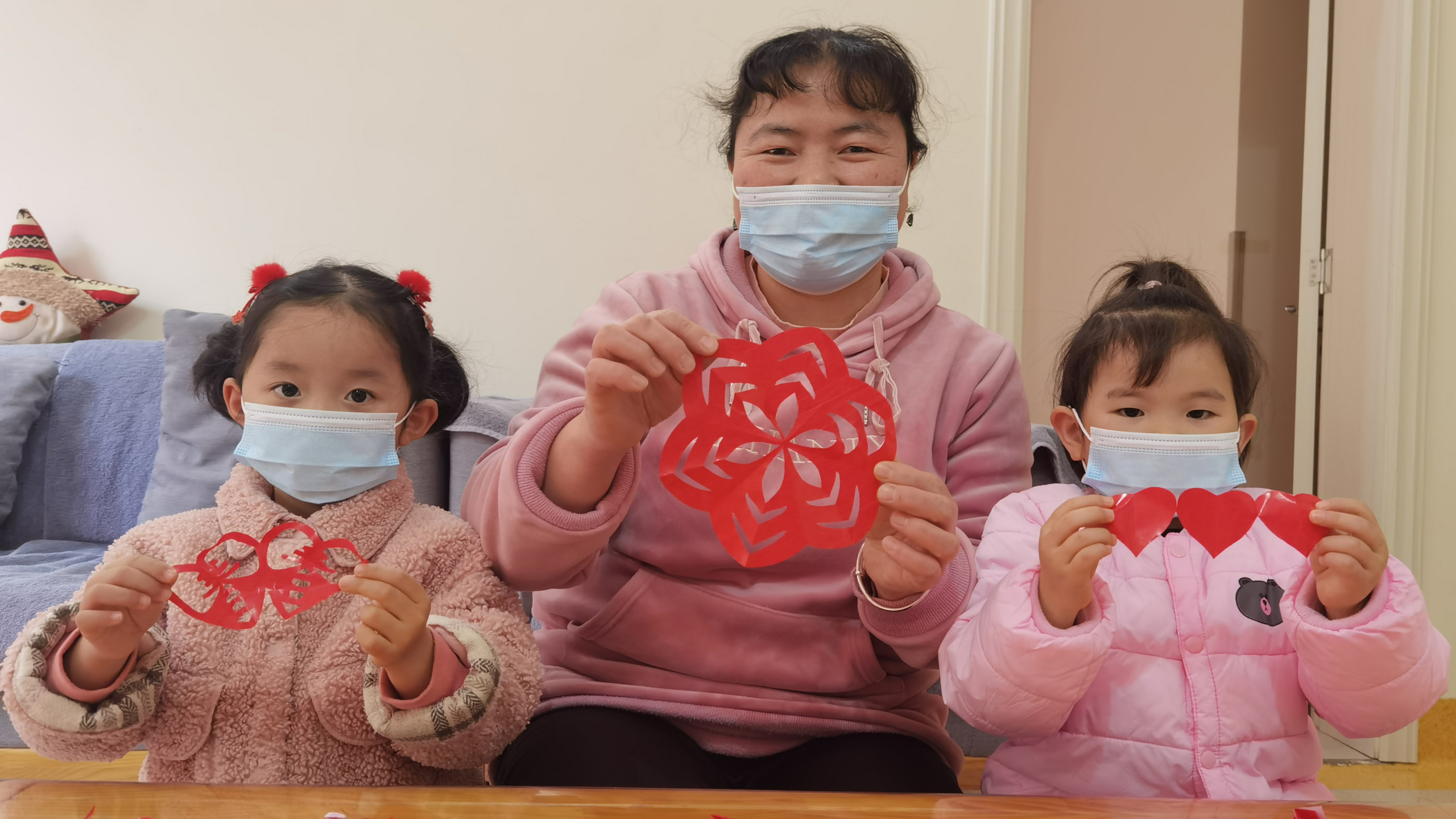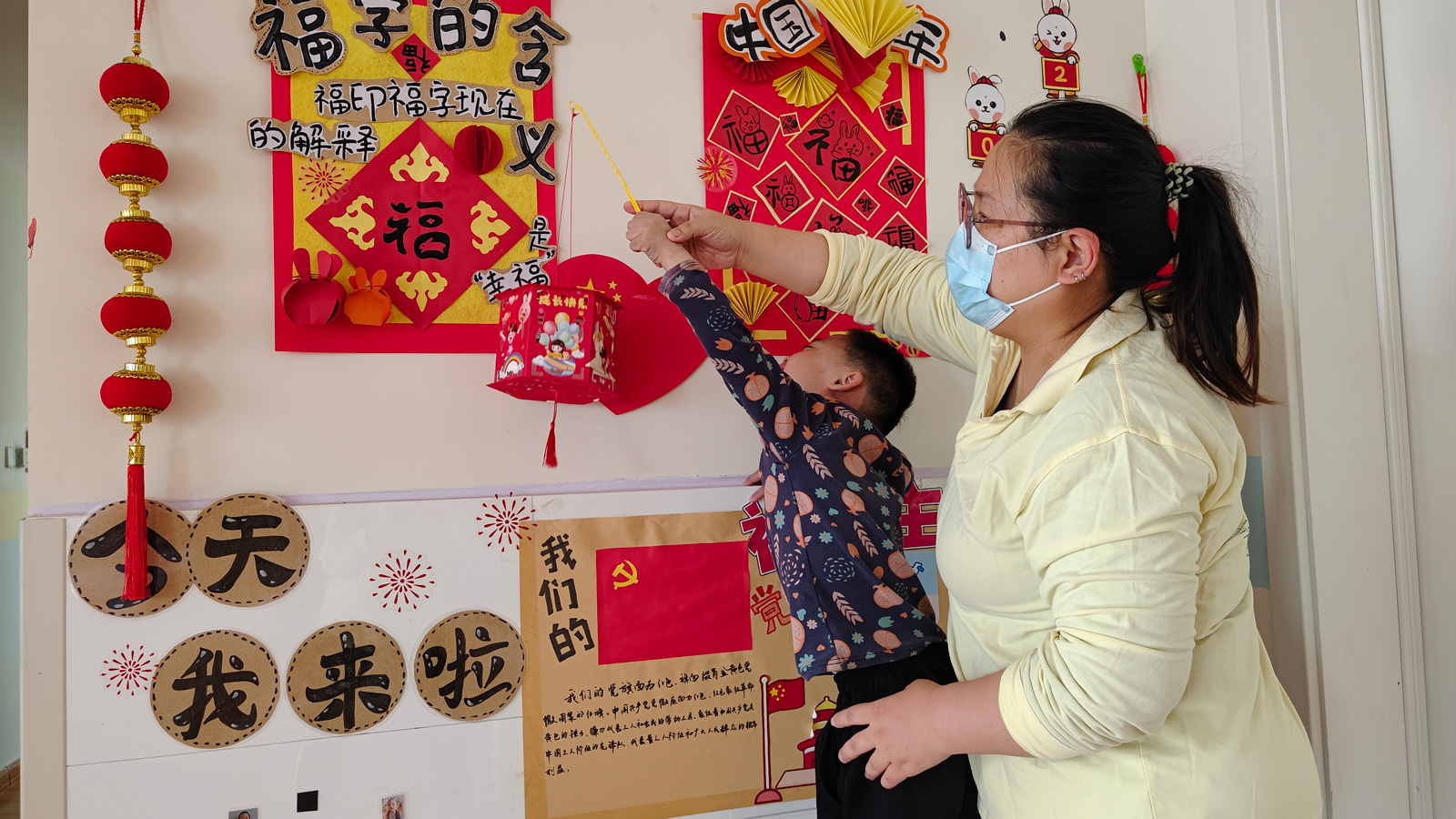 "I'm so happy that the children got to savor Chinese culture and traditions passed down from our ancestors through their own hands, and we also felt the strong togetherness in the New Year's celebration," said foster mom Gui Ying.
What truly overjoyed the children was that their foster dads were on New Year's vacation, so there was plenty of family time. The fathers patiently taught their children to paste blessing characters and hang flowers, while explaining the meaning behind those Chinese traditions.
Two such little helpers, Nana and Jiajia, intently watched their foster mom, who had prepared small lanterns for them to hang. "This year is the Year of the Rabbit, and cute little rabbits are pasted everywhere in the house. It's so festive!" Mom said. Holding the little rabbit lanterns made both Nana and Jiajia hop with excitement.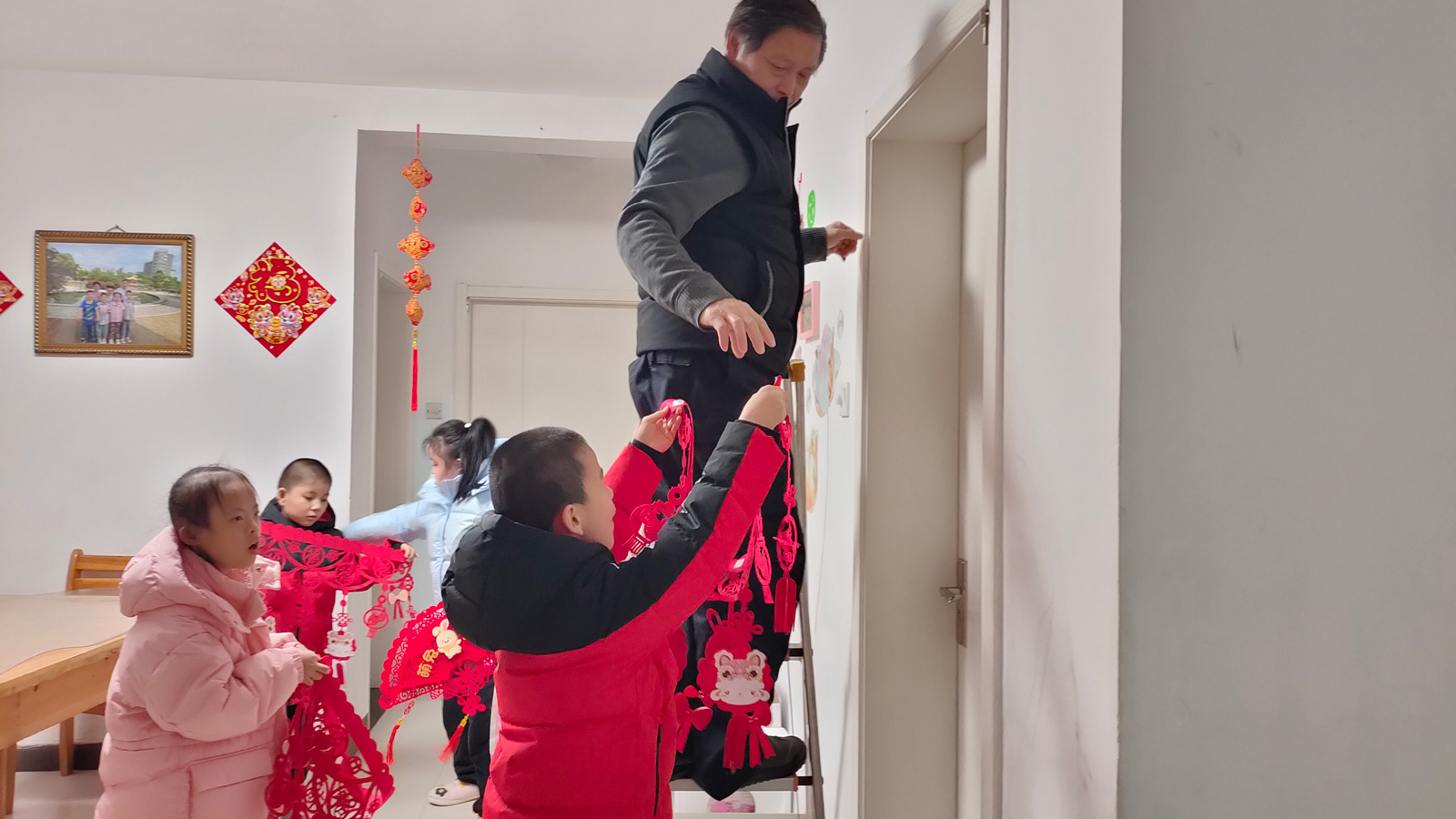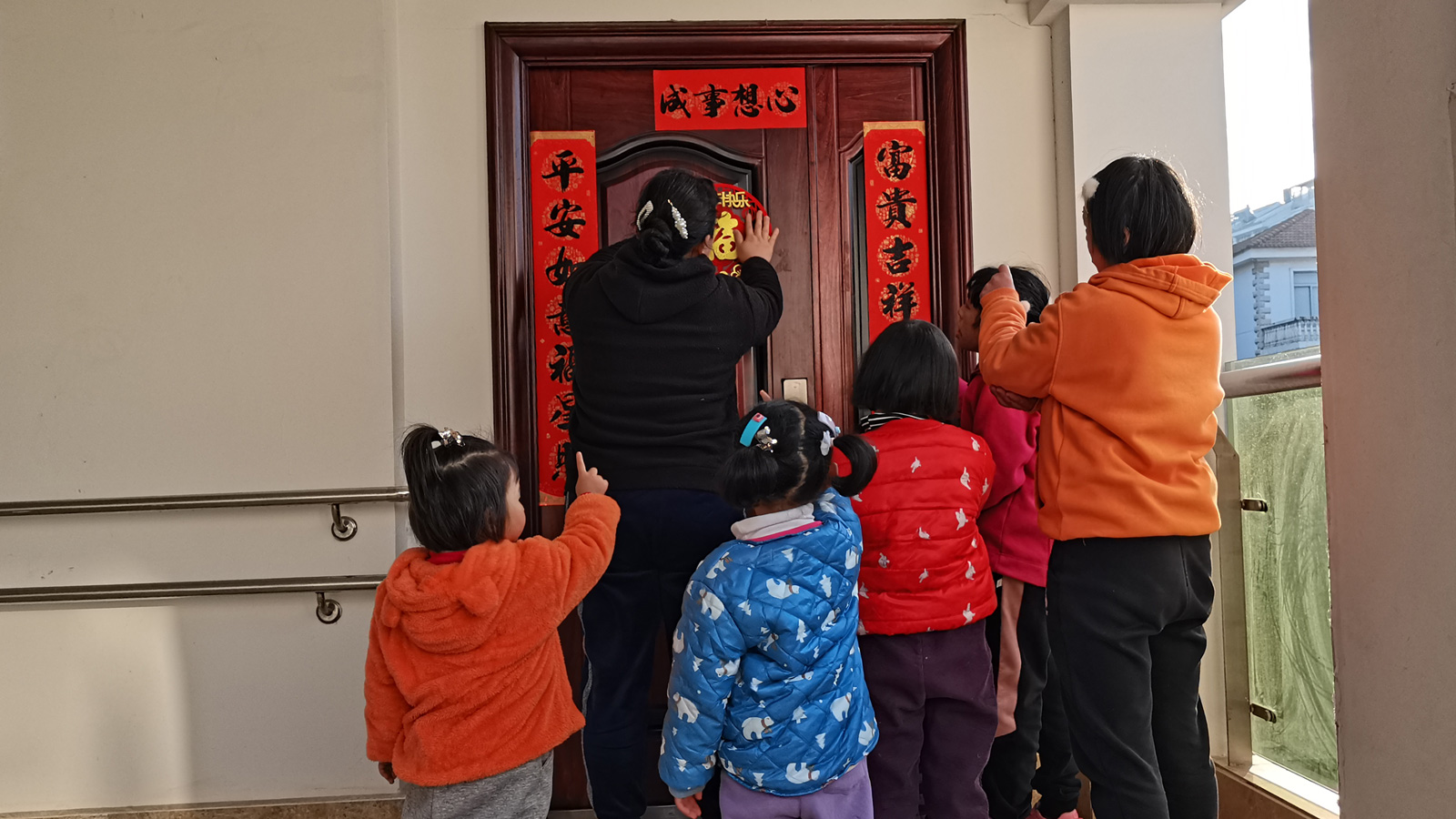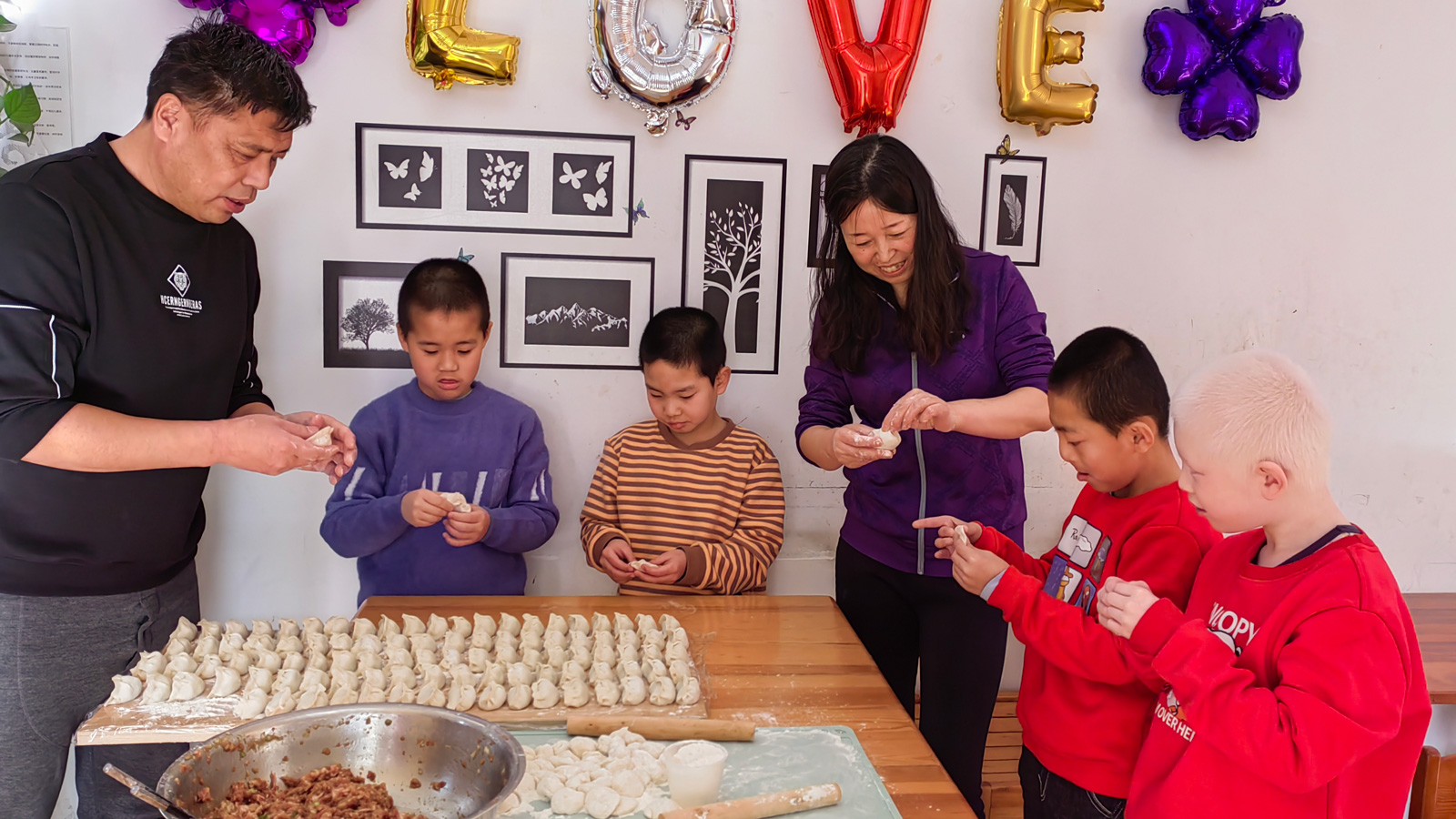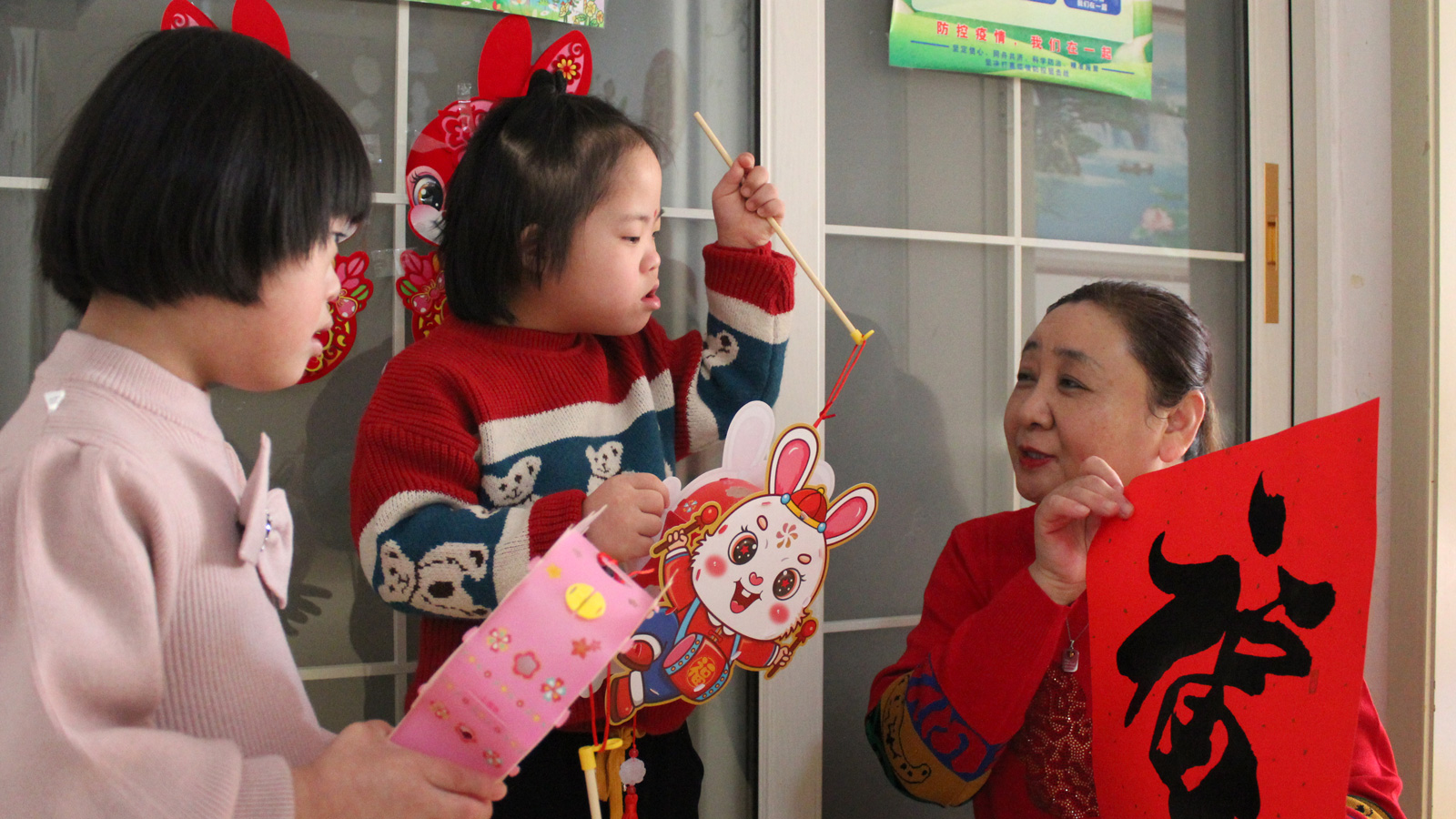 A preschooler named Yumo proudly showed the Spring Festival couplets that she and her brother had given to their teacher. "Wow, your house's Spring Festival couplets look so amazing and creative," the teacher told them, making the siblings beam with pride.
In a preschool classroom, teachers and children gathered to watch a short video about the origin and customs of the Lunar New Year and then made paper-cuts of rabbits. In another classroom, children held a small Lunar New Year party where they ate, sang, chatted, and played games together. "We haven't seen such a happy, big gathering for a long time," one teacher recalled.
Meanwhile, caregivers from the Infant Nurture Program dressed young children with festive new red clothes, and held a "catwalk" fashion show for them. With their costumes and new hairstyles, they lined up on stage with their rabbit posters. They looked elated and joyful while the caregivers cheered for all of them from the sidelines.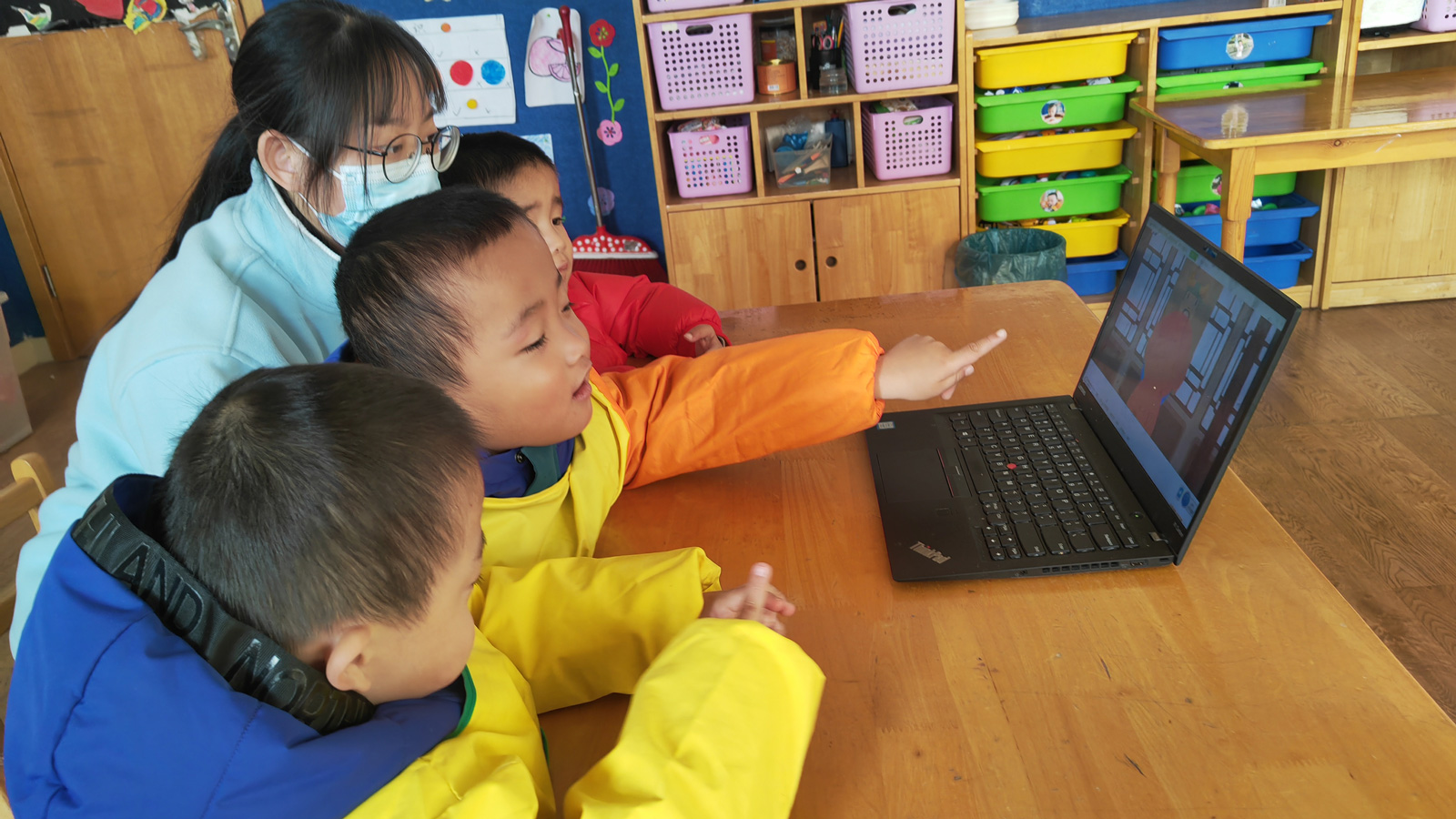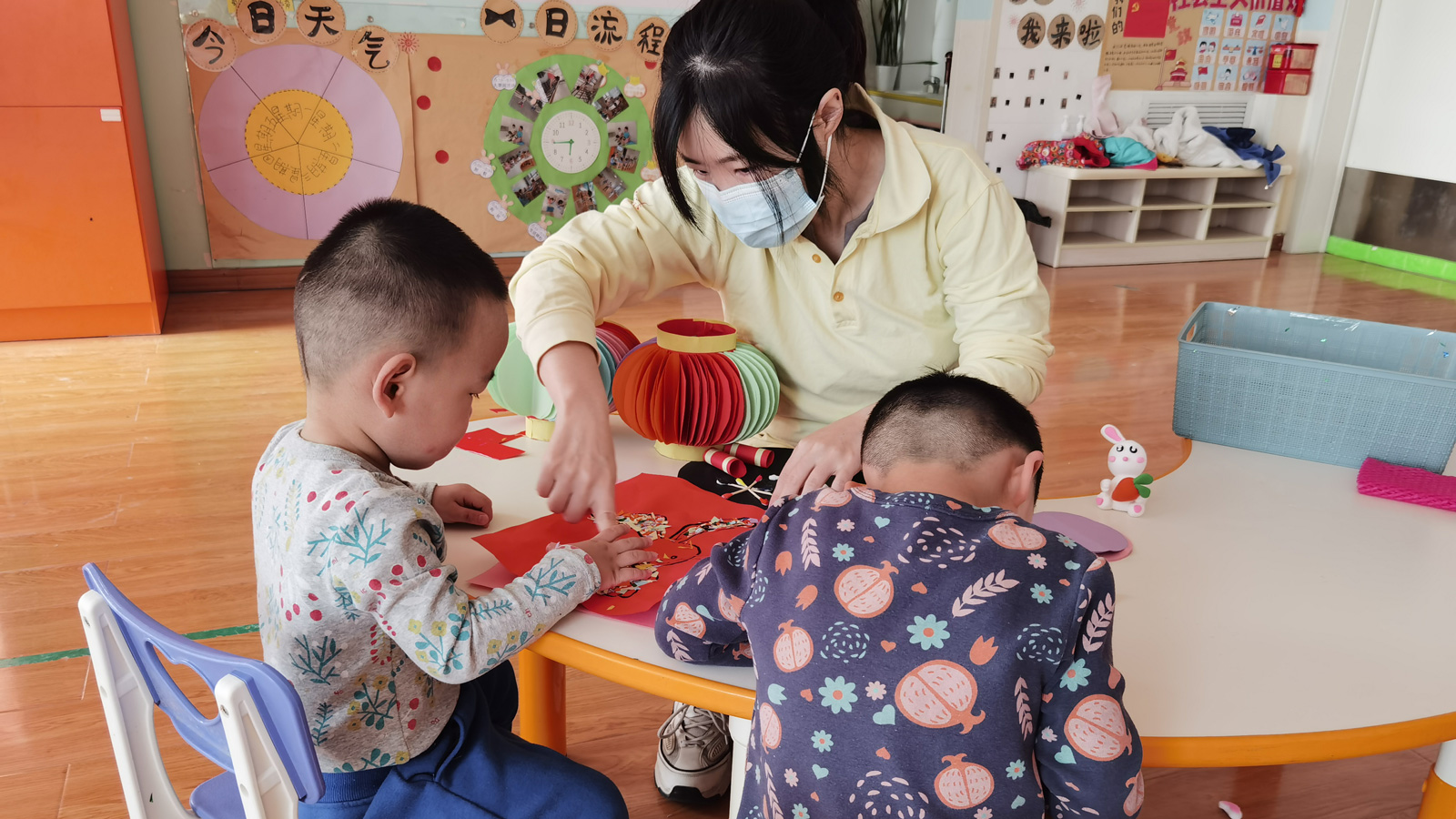 Another highlight of New Year's Eve for families was the traditional meal preparation. Family kitchens across OneSky's Loving Family Program prepared and served stewed, fried, steamed, boiled, and mixed delicious food one after another.
The children and their foster families sat together, toasting the new year and eating dumplings while watching the Spring Festival Gala on television. At the end of the evening – in keeping with the Lunar New Year tradition – parents handed out lucky money to their children with new year blessings, wishing them peace, happiness, health in the new year.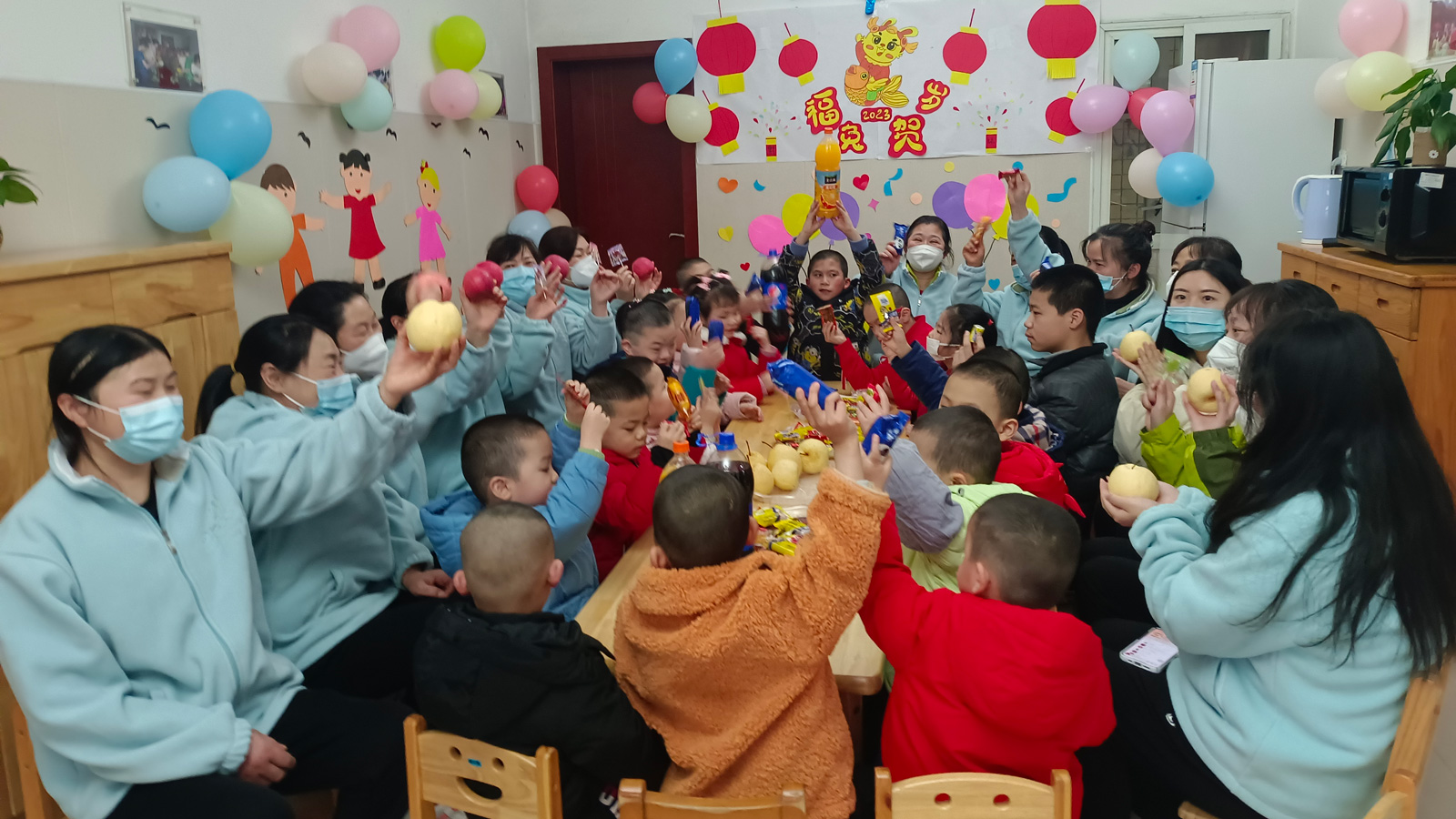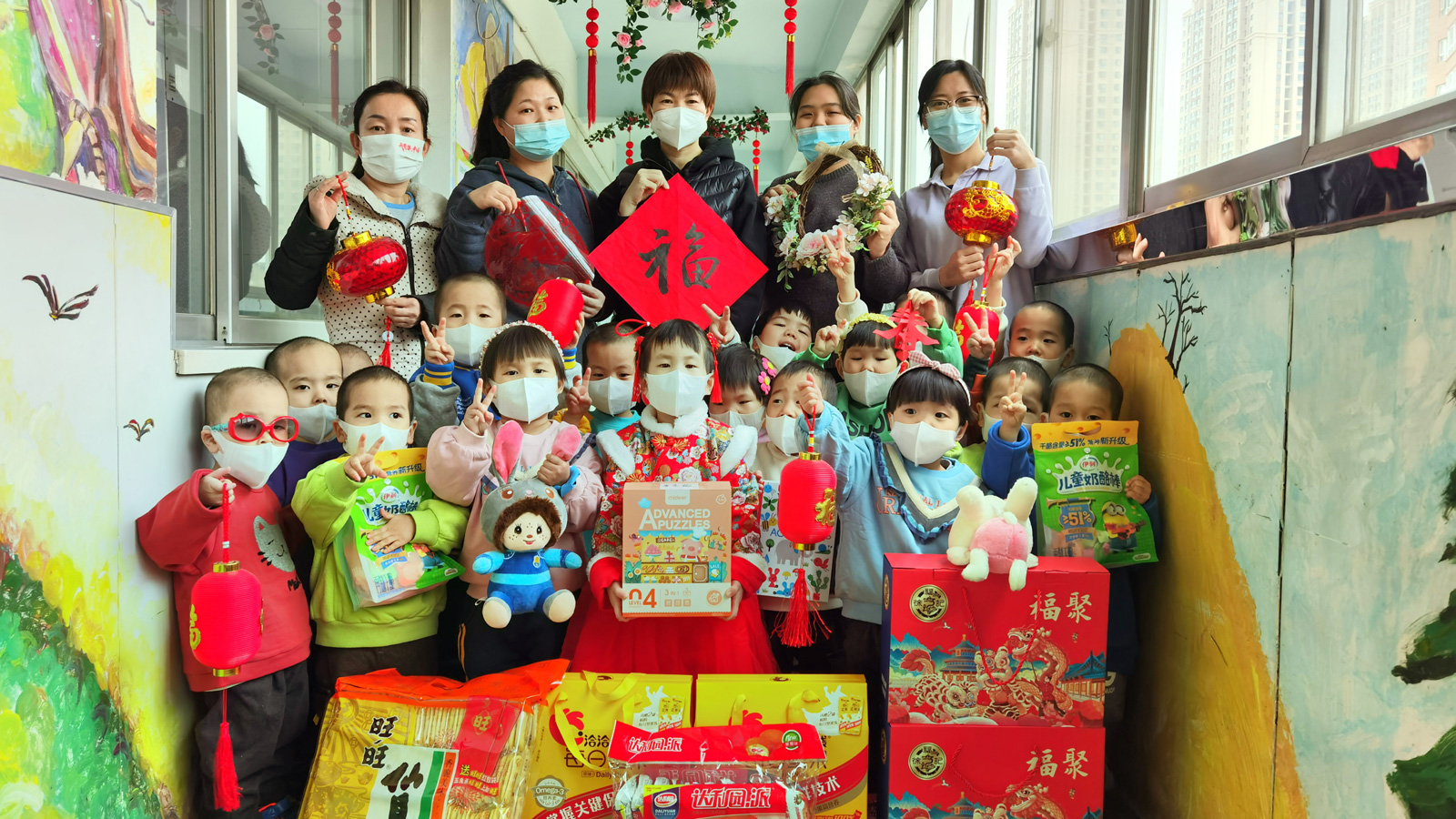 https://onesky.org/wp-content/uploads/2023/02/LNYfamily1.jpg
900
1600
Debbie Cohen
https://onesky.org/wp-content/uploads/2023/01/25th-logo-6.png
Debbie Cohen
2023-02-13 08:14:55
2023-02-13 08:17:29
Bringing the Joy of the Lunar New Year to Vulnerable Children in China