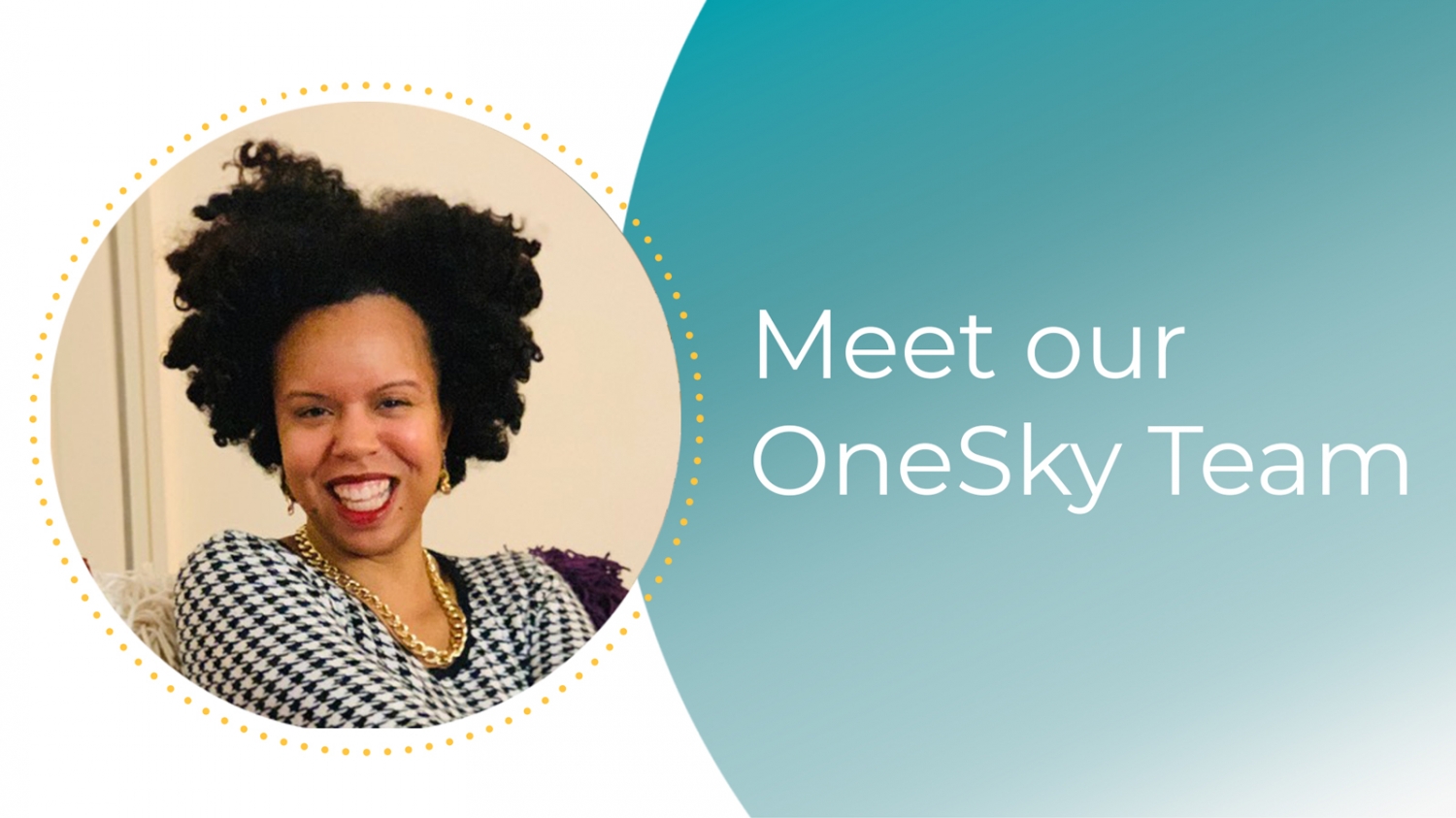 Introducing OneSky's Chief Program Officer, Dr. Shanelle Bolton
We are delighted to introduce OneSky's Chief Program Officer, Dr. Shanelle Bolton, who joined our global team in February 2022.  Shanelle comes to OneSky with a wealth of experience in early education and child protection, as well as a passion for and commitment to innovation in practices and programming for vulnerable young children.
Shanelle shares with us what inspires her, challenges her and keeps her up at night – besides Zoom calls!
Q: What inspired you to join OneSky?
While OneSky's genesis and mission are quite enthralling and the organization's strategic goals are so aptly aligned with my career ambitions, it was really the conversations that I had with Morgan, OneSky's CEO, and Jenny, OneSky's founder, that compelled me to join.  Hearing firsthand about their dedication and commitment to varied aspects of the organization's work in early childhood education and development let me know that OneSky and those who support the mission here (either through donations, volunteering, or their employment) are purely devoted to the children, their families and caregivers, and their progressive well-being.
Q: How would you describe the importance of OneSky's work and the impact of our programs?
OneSky's work is incredibly valuable to the underserved communities we work with.  While our programs primarily focus on the needs of young children through responsive caregiving, we also support the caregivers, families, and surrounding communities, providing a holistic approach to helping children thrive.  We understand the complex and diverse system of relationships that touch a child's life and do our best to cultivate and enrich those bonds.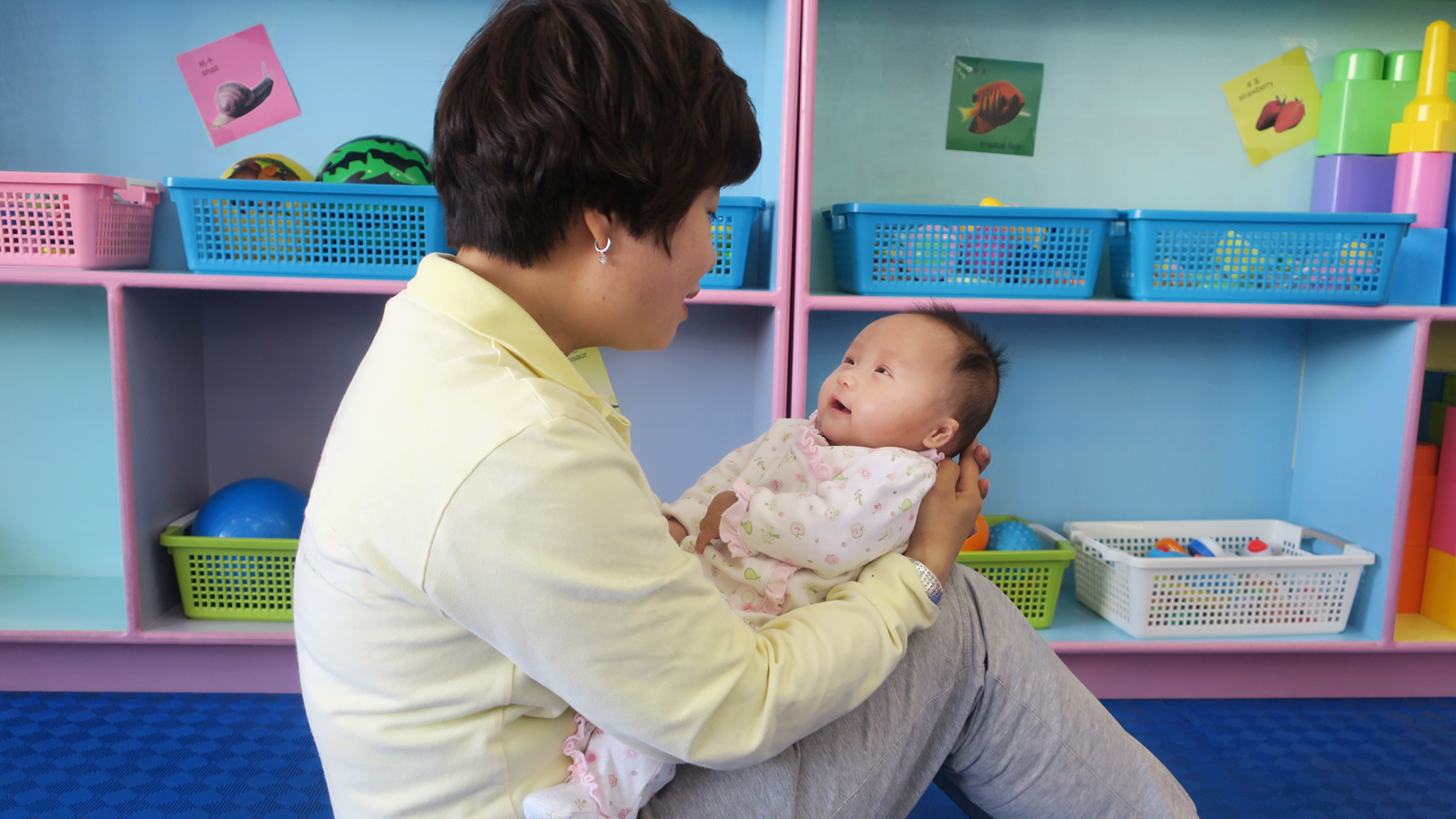 Q: Are the needs of children universal?
Of course, all children have nuanced, distinct needs.  But I believe that there are certain global necessities that every child should have. For one, I firmly believe that all children, no matter their ability or circumstance, can learn and should be provided with meaningful learning opportunities.  Also, each child is an individual and must be allowed to be themselves, without harmful comparison to others.  Additionally, all children should be allowed to thrive and grow in safe, caring environments.  OneSky has demonstrated the importance of these core factors in their work with children and caregivers over more than two decades.
Q: OneSky's mission is to train caregivers to provide quality responsive care and early education so young children can thrive. What are your views on our curriculum and do you have plans for changes?
I think OneSky has composed a very comprehensive curricular training program, developed over many years, and I would not want to detract from it.  I would, however, love to add some components on mindfulness to the curriculum.  Being a mindfulness practitioner myself, and beginning that practice while I was an early childhood teacher, I can attest to its benefits in the classroom.  It has helped me become more attentionally aware, focused, and reflective, which has not only helped me as an educator, but also as a person.
Q: How has OneSky incorporated play-based learning into our training curriculum?
Children learn by playing and play-based learning is an important way for young children to engage in active learning.  From language development to mathematical and spatial concepts just to name a few, play helps set the foundation for lifelong learning.
Because it is so important, it is a major pillar of OneSky's curriculum and is taught to our trainees and observed in all of our programs, from mainland China to Mongolia, Vietnam, and Hong Kong SAR.  The hope is that the caregivers we train, be they professionals or parents, will understand how critical play is to early childhood development and continue to implement play concepts with the children in their lives to support their cognitive, physical, social, and emotional development.
Q: What is the most challenging aspect of OneSky's work and our program implementation?
Well, I guess I'm still relatively new to the organization and I am still familiarizing myself with aspects of the programs, team members in multiple countries, and the historical contexts that have shaped the organization into what it is today. Sometimes I find that challenging as I want to know everything with the snap of a finger!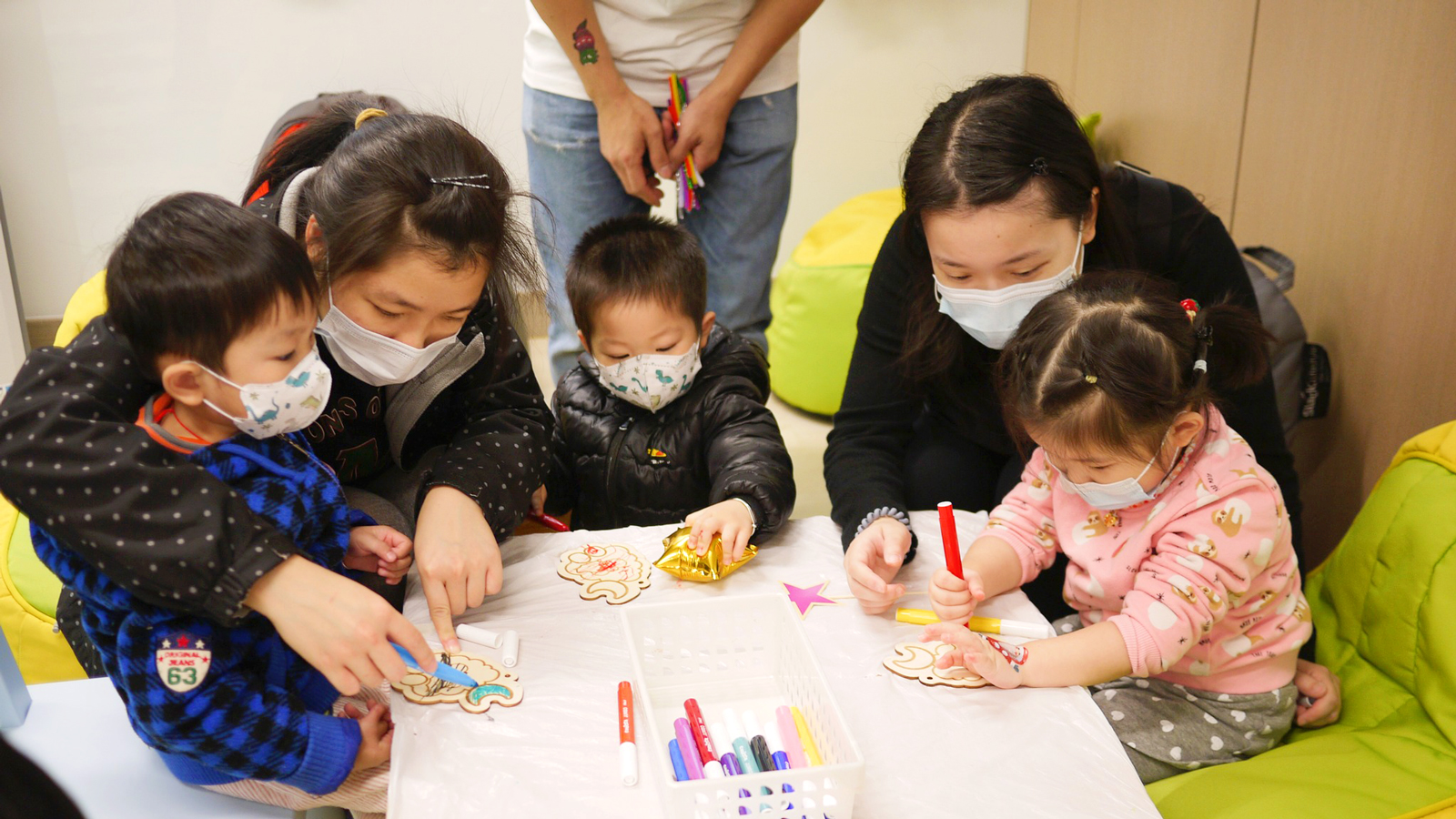 Q: Where is OneSky's greatest opportunity?
I think some of OneSky's greatest opportunities lie in our ability to help more children via the partnerships we have formed with governments and NGOs in the countries where we work.
In China, we have been working with the government for decades to ensure the young children we serve get the best care possible from well-trained caregivers. More recently, we have begun helping the government to transition more children into foster families who can provide the love and care that they need—a service that greatly benefits the children and families, alike.
Meanwhile, in Vietnam, the Ministry of Education and Training has asked us to pilot a model to train all of the country's home-based childcare workers, and in Mongolia, we are discussing with the Ministry of Education and Science ways to expand the reach of our caregiver training program. These partnerships are great opportunities for us to scale our programs and ensure more children receive the care they need to thrive in the early years.
Also, while this may be more of an asset than an opportunity, I would be remiss if I did not mention OneSky's staff. Our global team, the teams on the ground in the various countries that we work in, and everyone involved in and supportive of OneSky's mission are certainly the organization's greatest assets.  There are some really fantastic, talented people working here and I am happy to be among them, learning from them.
Q: What keeps you up at night?
 If you had asked me this two or three months ago, I might have said my infant son, but he's sleeping well through the night these days!  While my work doesn't usually keep me up at night, unless there's a late call, pressing deadline, or something urgent, I admit that I often wake up in the morning excited about the role I'm tasked with at OneSky, the skillful team I work with, how we're growing, and the significant effect we have on so many children, families, and caregivers. I'm so happy to be here!
Prior to joining OneSky, Shanelle served as the Associate Commissioner for Child Welfare Support Services covering all of New York City (NYC) at the Administration for Children's Services. She also worked at the NYC Department of Health as the Senior Advisor for Early Childhood Education. Shanelle holds a doctorate in Educational Leadership and Innovation from New York University. She is based in the United States.
https://onesky.org/wp-content/uploads/2022/07/Meet-OneSky-Team-Shanelle.jpg
900
1600
Debbie Cohen
https://onesky.org/wp-content/uploads/2023/01/25th-logo-6.png
Debbie Cohen
2022-07-19 16:10:46
2022-07-19 20:05:42
Introducing OneSky's Chief Program Officer, Dr. Shanelle Bolton