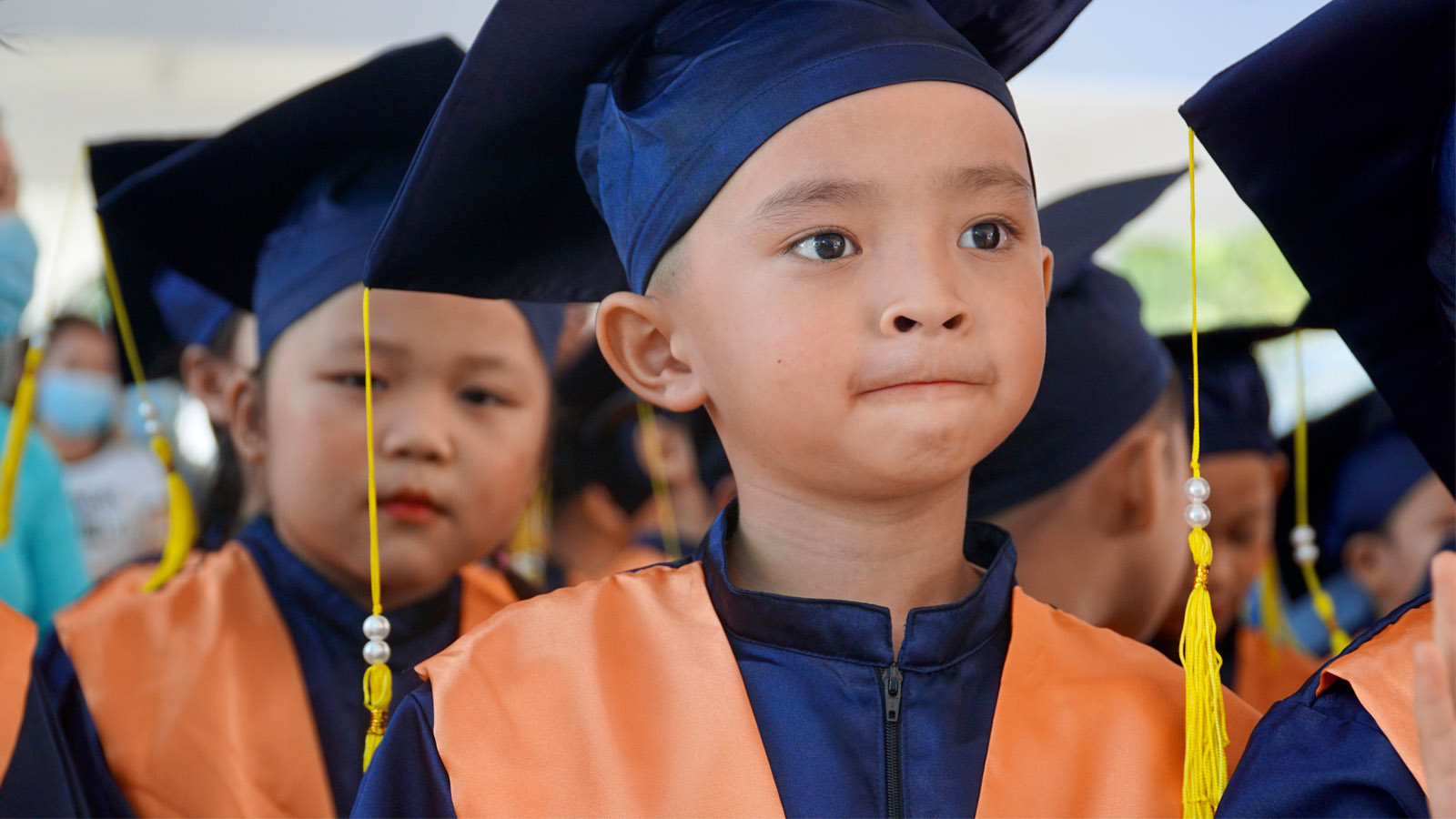 "I've been a teacher for ten years – this was the most special day."
When OneSky's Early Learning Center (ELC) was closed back in February as part of Vietnam's pandemic prevention, teachers and parents hardly dared to consider the future.
As the coronavirus very quickly became an international concern, with cases spiraling on a daily basis, the future of everything was in question and daily life changed radically.
The ELC in Da Nang cares specifically for children whose rural migrant parents work in the surrounding factory zone. When it closed in February parents faced an urgent problem. How could they work without childcare? Would the factories survive as western spending slumped? Would they have to give up their jobs and return to their villages? Concern for the welfare of the teachers, parents, and, of course, the children grew daily.
The last case of community transmission in Vietnam was mid-April. Against all odds, schools and kindergartens reopened a month later in May. And not long after reopening, the children were preparing for the year-end and their school graduation.
For teacher Hoang Ni (pictured below), during the darkest days of lockdown she could never imagine graduation day would happen.
"This is the most special graduation ceremony I've experienced in my 10 years being a teacher," said Ni. "During the three months the ELC was closed I was so worried. I doubted if we would still be able to give the children all the knowledge and skills they need to be ready for primary school."
While the center was closed, teachers worked with parents, organizing online classrooms and activities so children could still see teachers and friends.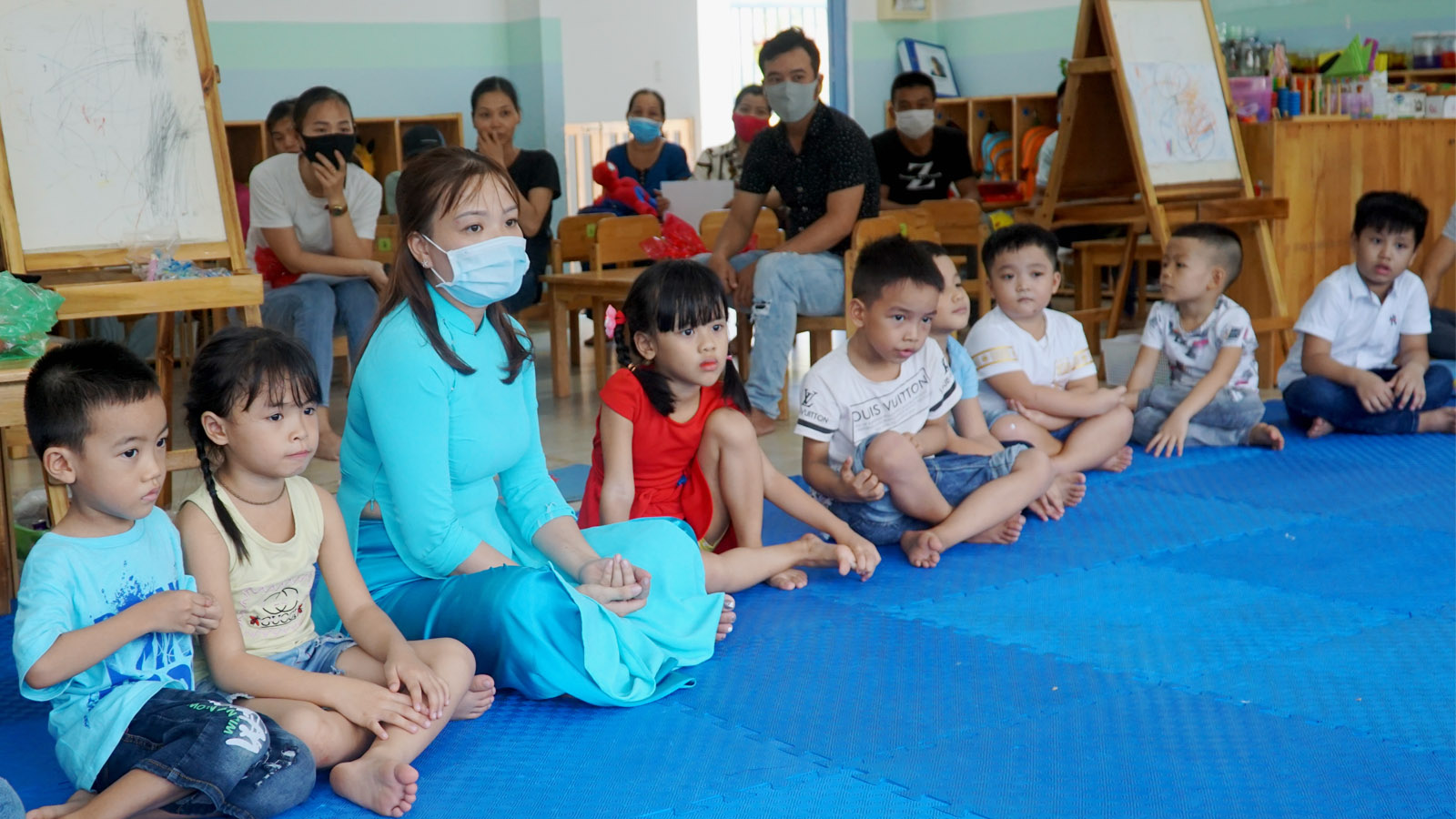 But there was little doubt that parents were facing difficult times.
Asked to rate their level of stress from one to five (five being the highest), 56% chose four or above. One in three children were taken back to countryside towns to be cared for by extended family.
"It was clear that the dynamics of many families were dramatically affected due to Covid-19," said OneSky Director of Global Programs, Sandra Mak.
"Parents made adjustments, including changes to work schedules, to care for their children at home or a parent might take a child back to their hometown. Some even reported losing employment during this time."
Now, a total of 55 children have graduated. These are the first students to graduate after three years at pre-school since the ELC opened in 2017.
"For the two months after the ELC reopened, we tried our best to help the students get ready for their new chapter," said Ni. "Today, when I watched the children singing and dancing on the stage, I had so many emotions. I was looking at the parents' eyes and knew that we were both going to cry."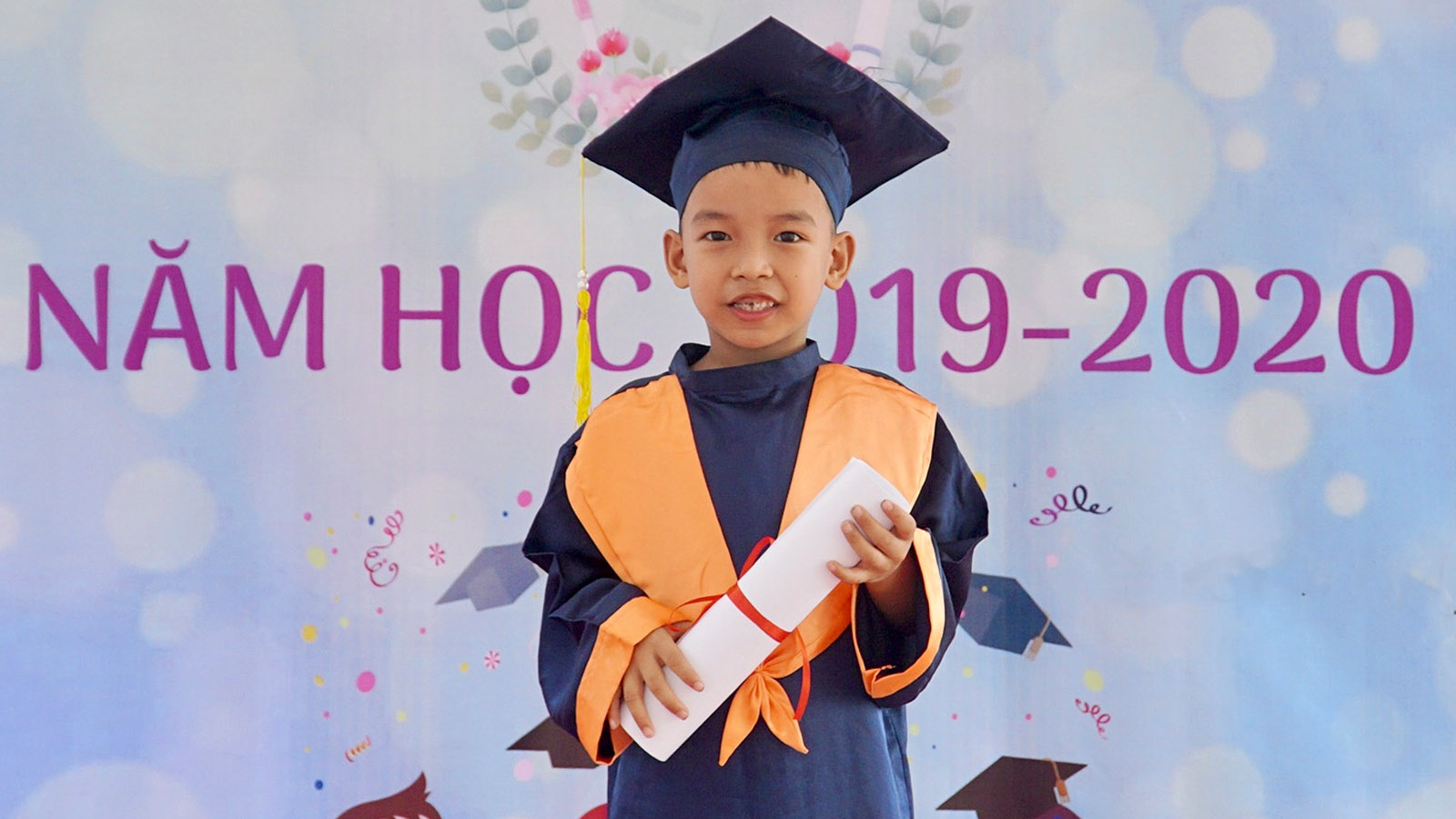 Parent Thu admitted her son Tung's (pictured above) graduation had prompted tears, just as starting preschool had done three years earlier.
"I cried for a whole week when he started," she said. "But after that I saw the way staff and teachers cared for the children, hugging them whenever they saw them. I knew my son already loved school and staff would give him care like a mother's love.
"Today I felt very emotional. In the last three years, my son and I have become part of the ELC. From a time when he was still wobbling when he walked, to now when he is going to start primary school. I will miss you so much."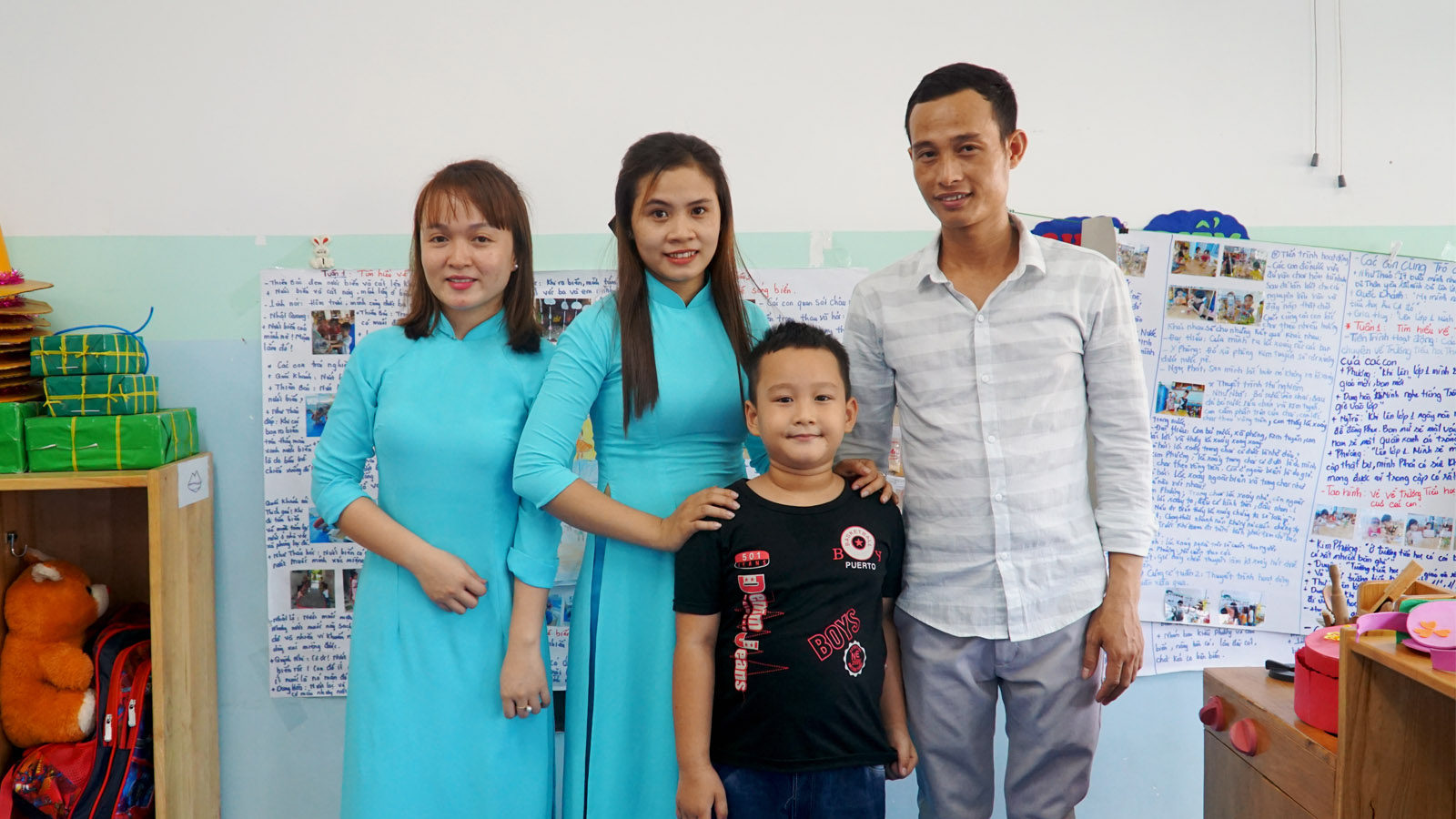 Six-year-old Vu is also leaving this summer. His father, Khoi (pictured above with Vu), like many parents, has become a familiar face amongst the ELC community.
"Being a factory worker, I'm thankful that the ELC opening hours are tailored to suit me. While I'm working, I always feel reassured that my son is here," said Khoi.
"I'm grateful he has been given all the necessary skills for primary school. I've always tried to help the ELC whenever they need an extra pair of hands. Now he will go to his next school, but we are still a part of this big family. Anytime the ELC needs help, we'll be right back to offer help."
For many migrant workers, childcare continues to be a problem. With extended families usually hundreds of miles away and access to local nurseries limited, many rely on local home-based childcare providers. Whilst more affordable, staff may lack training and childcare facilities are basic.
To this end, in partnership with the government, OneSky has already provided training to 320 home-based carers and this program will eventually be rolled out across Vietnam to 19 provinces.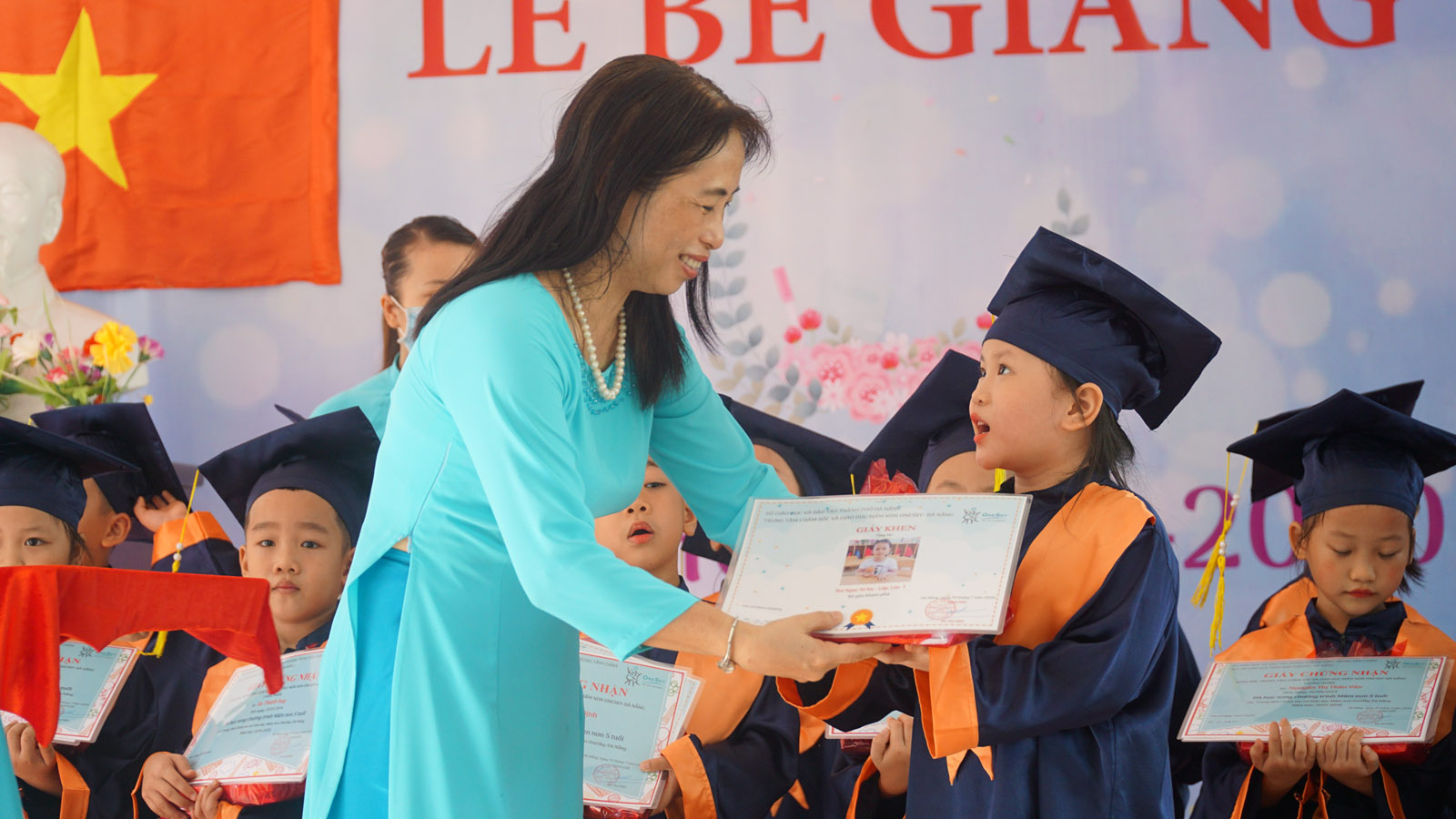 In the meantime, no one needs to tell OneSky Vietnam Program Director Hien Vo (pictured above) that times are challenging, but this graduation is proving to be an inspiration.
In recent weeks, the ELC has appeared on Vietnamese television as a good example of a school that has protected its children well. Many of the parents attending the graduation ceremony, personally thanked Hien for the care their children had received, especially during this difficult year.
"This was a dream," she said. "Graduation is a special day that we thought wouldn't happen this year. As Covid-19 grew globally, we didn't dare to believe we could continue the school year and prepare the children to enter primary school.
"The most important thing we do is give these children love and care and provide an environment where they are safe and can learn and develop. Beyond that, we help take away some of the worry and anxiety their hard-working parents face.
"The global economic downturn means it is a stressful time for factory workers, but we are safe and well and the children are healthy. We'll face everything else, as we always have done, together."
NOTE: Names of parents and children have been changed.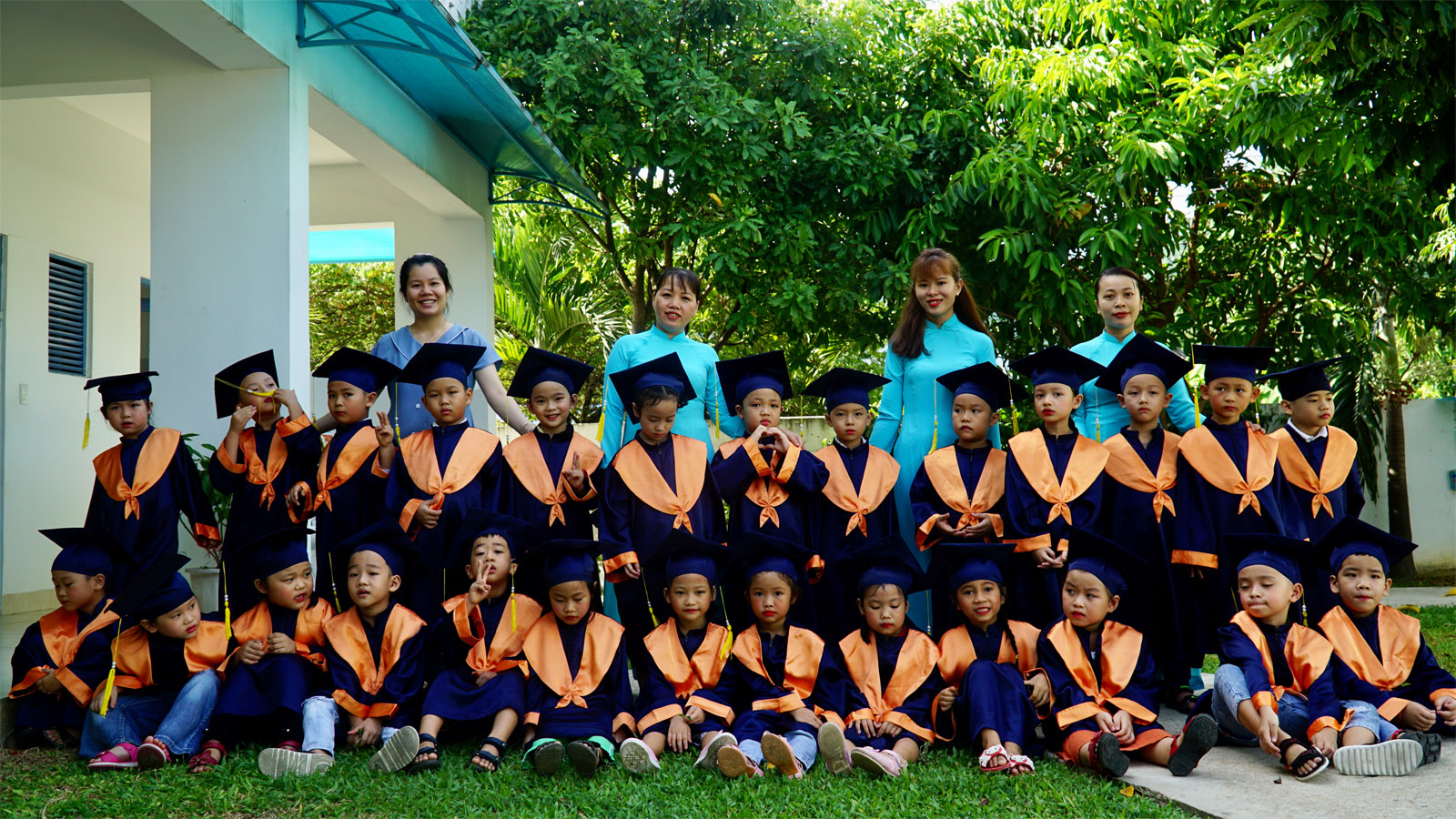 https://onesky.org/wp-content/uploads/2020/07/DSC09969.jpg
900
1600
Steve Jackson
https://onesky.org/wp-content/uploads/2019/06/Logo1998-250.jpg
Steve Jackson
2020-07-21 17:38:25
2020-07-23 03:16:33
"I've been a teacher for ten years – this was the most special day."