We Made It! OneSky in Vietnam
It seems impossible that only nine months ago, our planned Early Learning Center in Da Nang, Vietnam was just a rice field.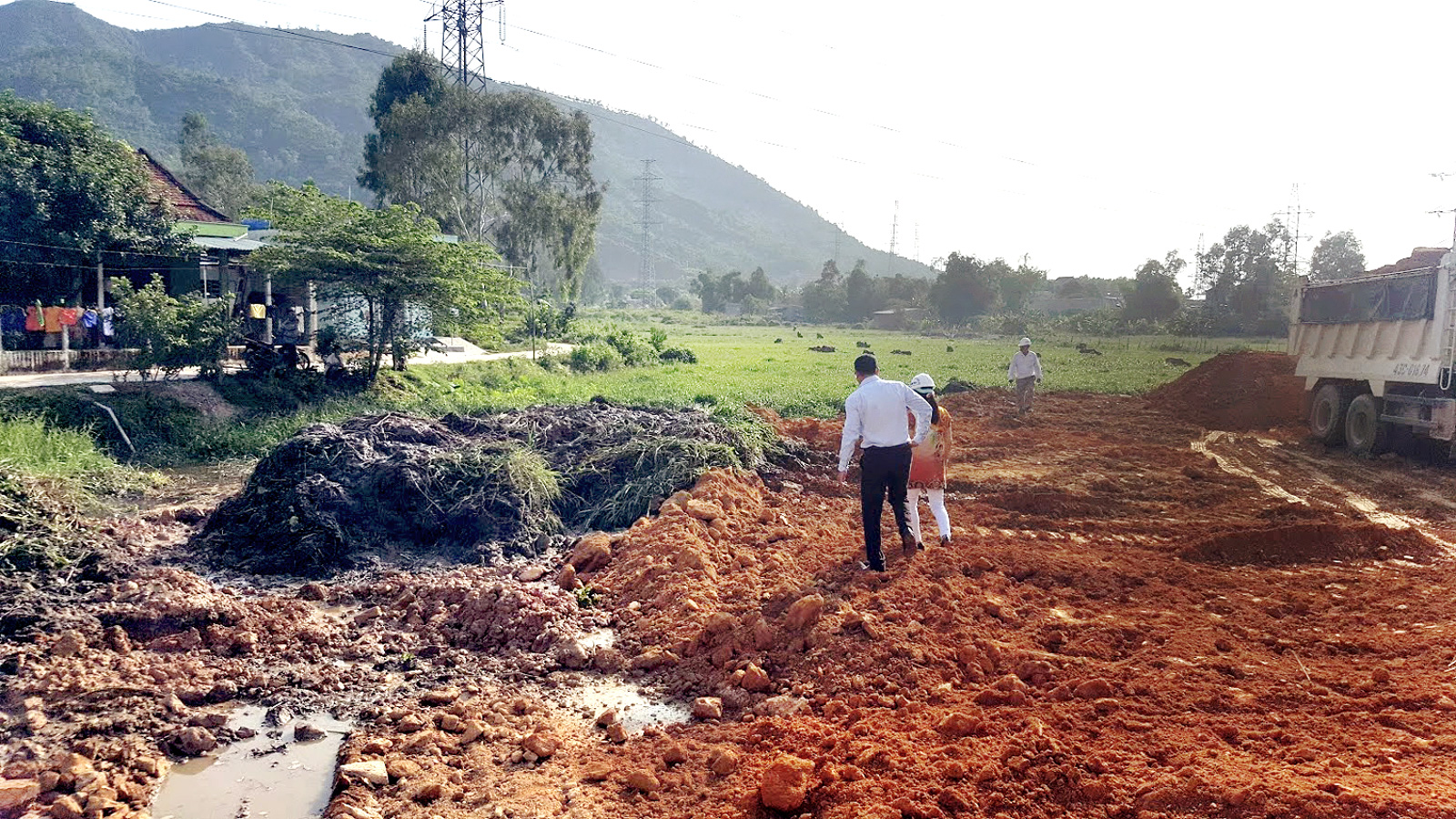 We finally had an agreement with government. But no building. No teachers. Nowhere to work our OneSky magic for hundreds of migrant factory workers' children with no safe place to spend their days. And although our government partners were enthusiastic, they were also a bit nervous. Nothing quite like this had ever been done in Vietnam.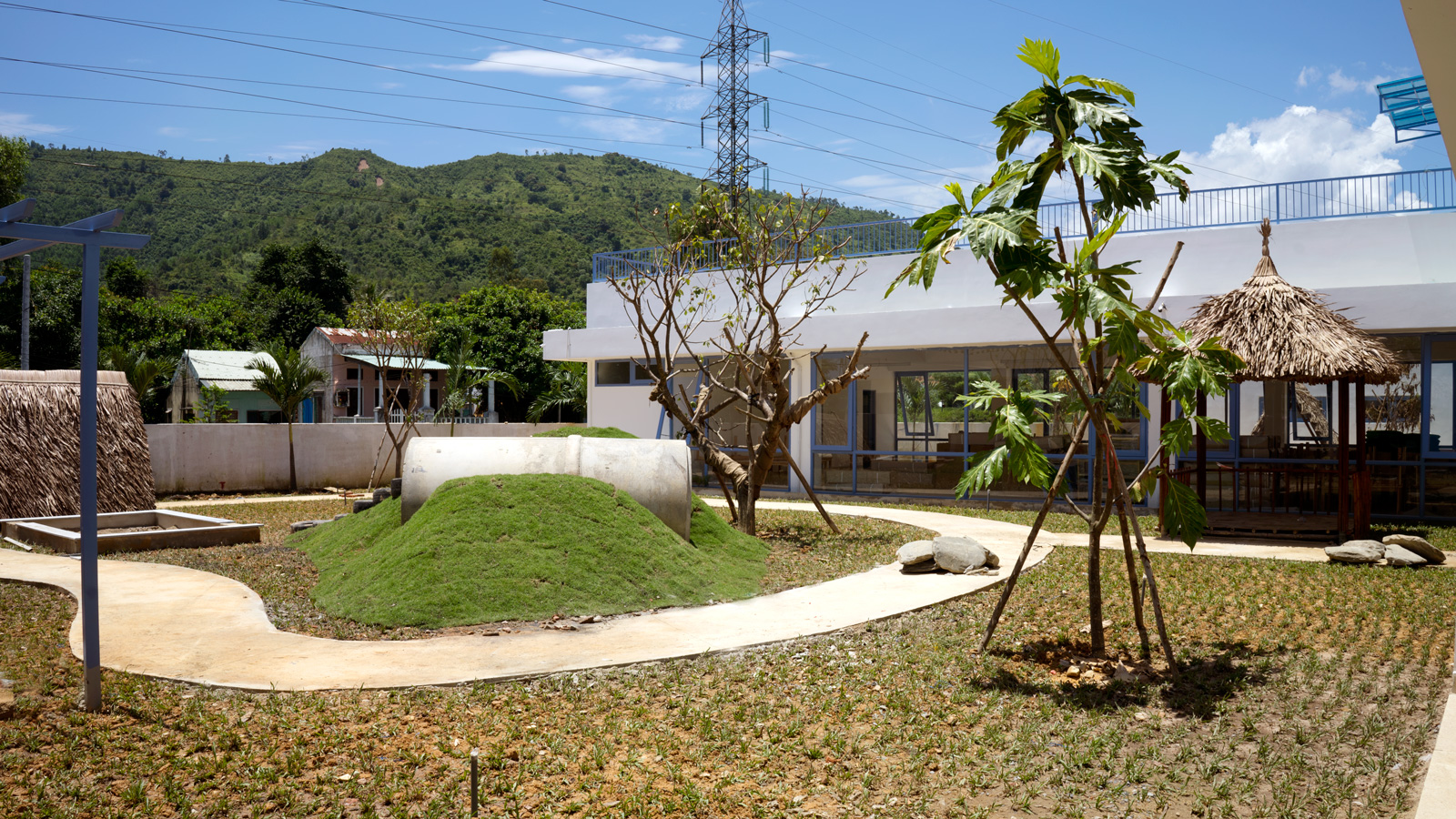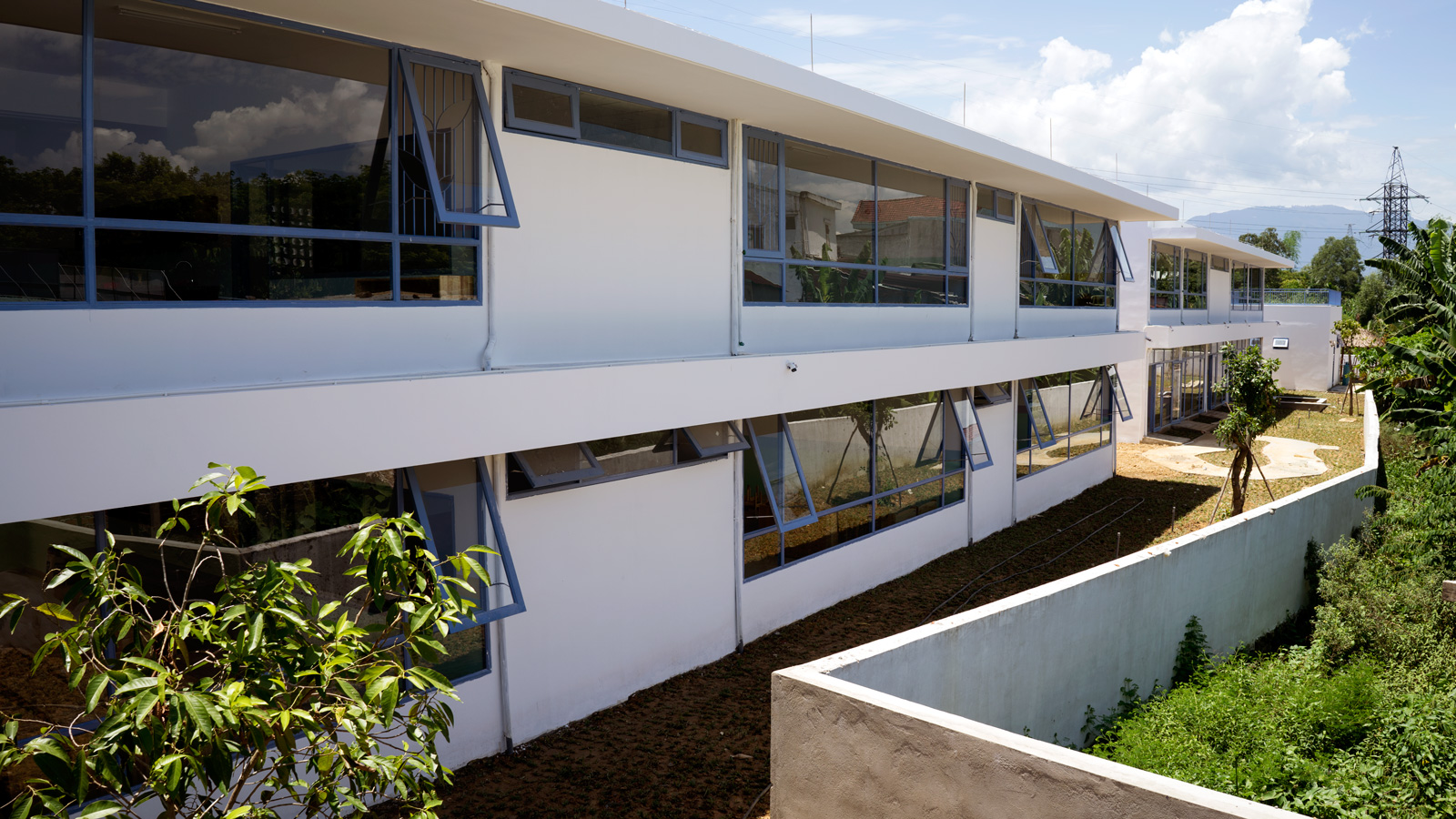 Today we have a whole new story to tell!
In the past few weeks, as workers scramble to put finishing touches on a gorgeous new building (our first!), adding our OneSky colors to the walls, fabricating play structures with local materials, our three senior program officers — Chief Program Officer, Janice Cotton; Chief Staff Development Officer, Wen Zhao; Director of Global Programs, Alice Wong; and their new Vietnamese counterpart, Early Childhood Specialist, Binh Tran — laid the groundwork for a promising, perhaps trailblazing partnership.
Wen: "I've been training for OneSky for 18 years, but always in China! I worried my English wouldn't be good enough to fully communicate our OneSky approach. But when I stood in front of those beautiful (and nervous!) young teachers, they reminded me of my very first training days in China. They were just like the excited and eager young women I helped back then. I relaxed. The words just flowed. We are all the same."
Binh: "Although I met Wen just a day before the training started, we worked so well together! I became her translator and co-teaching partner. We came from different parts of the world but as trainers we shared the same language and could read each other's mind. The trainees said we were a perfect couple!
Alice: "Our new teachers all have some early childhood education training and have fairly good knowledge of the basics. But they were trained to believe that children learn best when you simply give instructions and the child follows. Of course, a key goal of our training, with its emphasis on responsive care, is to inspire teachers to think beyond what they've been taught, and to really see each child as an individual they can get to know deeply. We have time!"
Binh: "The teachers are young and keen to learn. There were many new things for them. Some said that before coming to the training they were confident and believed in themselves as good teachers. But after the training they saw themselves differently – like confused little children just beginning an exciting new journey. I know that learning is a complicated process, and confusion is a good sign of transition. I will be with them every day as they grow."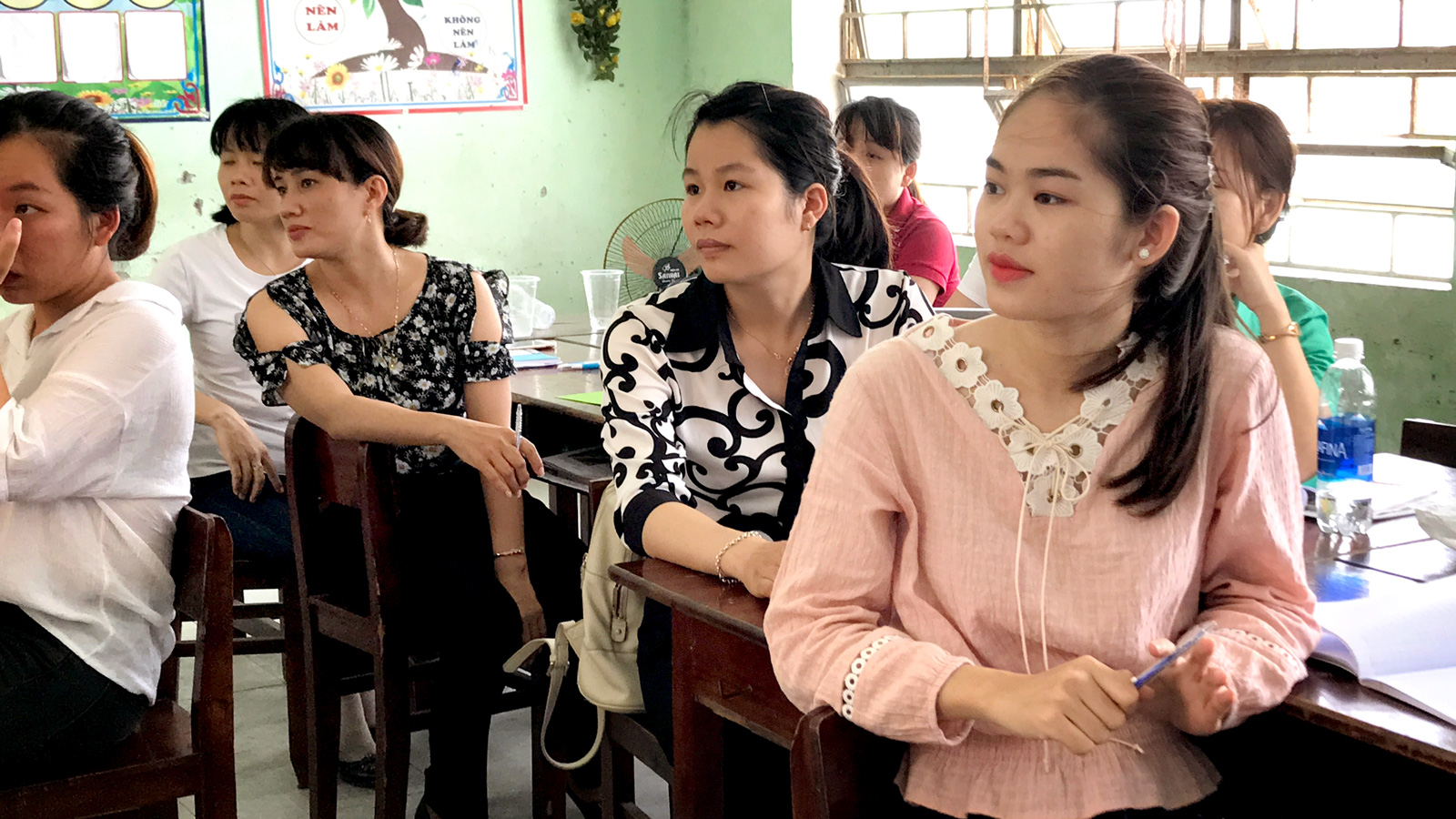 And then, early this week, the big day finally came! 150 babies, toddlers, and preschoolers — children of migrant factory workers living in poverty — would soon bring life to the beautiful new rooms. A month from now, another 100 children will join them.
Janice: "All the teachers and staff stayed late the night before the children arrived to decorate the rooms, making sure that every room was finished, cleaned and ready for the children. I am so struck by their dedication and hard work — long hours, always with smiles on their faces. Our little Vietnam team has accomplished so much. I get emails late at night and early in the morning. They want their OneSky Early Learning Center to be a big success."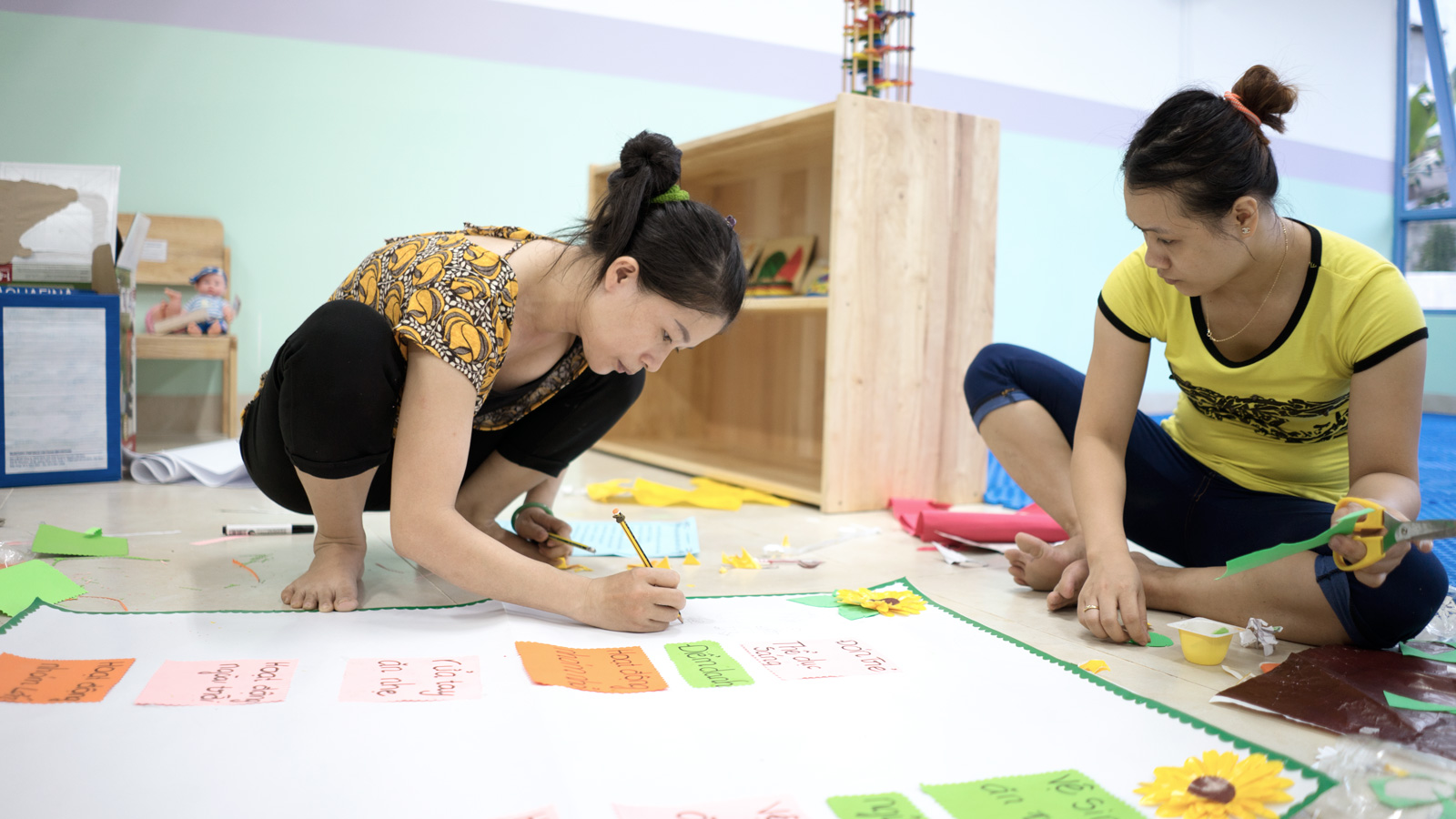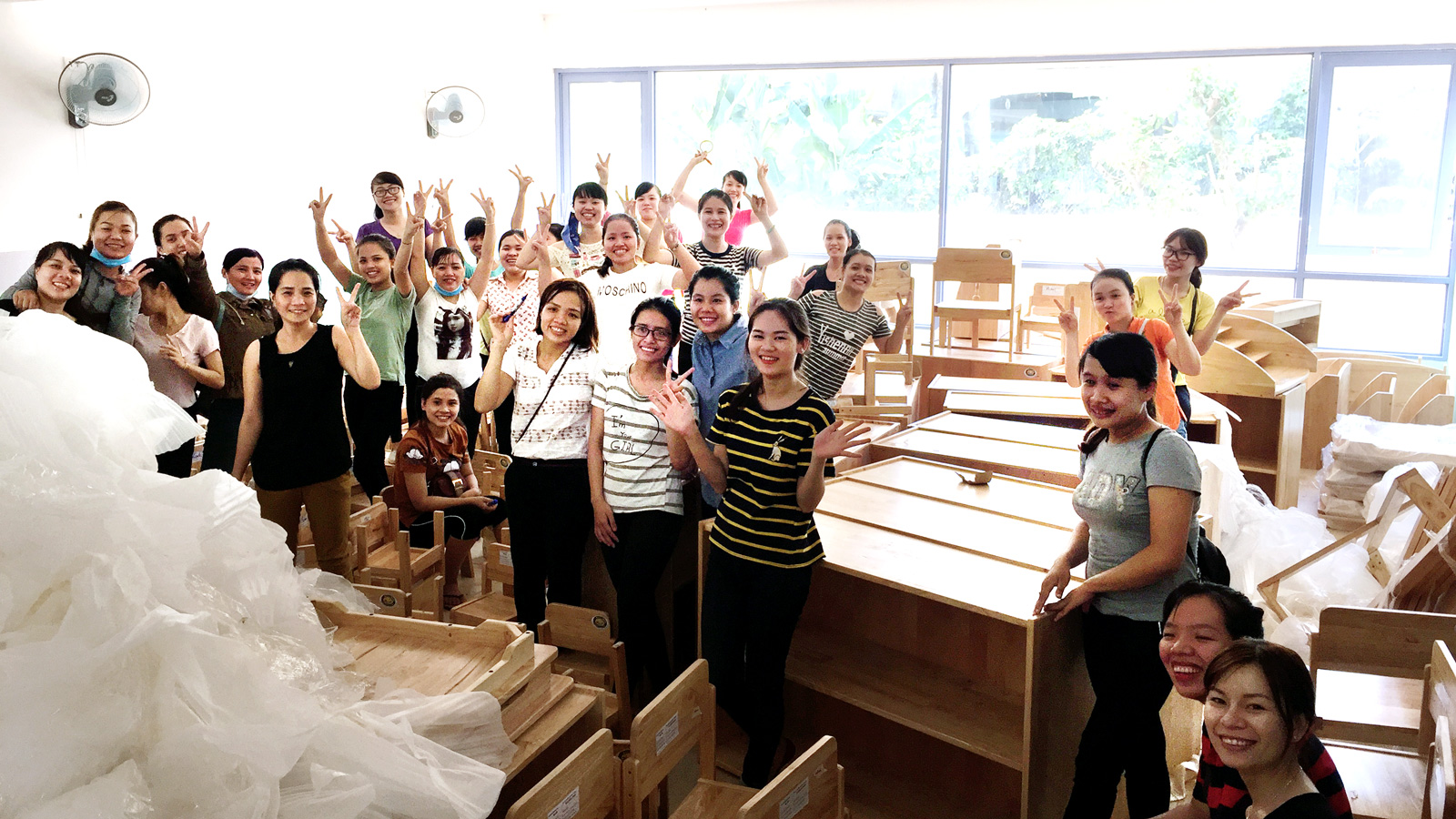 As the families entered the school on their first day, the air was full of excitement. Richard Bowen, our Senior Media Advisor, was there to document this milestone morning.
Richard: "I've been photographing and filming opening days for our programs since the beginning. I was struck by how different the children are here. In the orphanages, there is always that eerie quiet at first. Babies learn early that if they cry no one comes. Here, when the parents dropped their kids off you couldn't hear yourself think. 150 kids were crying! "
Janice: "And of course, that's a great sign. Regardless of the conditions of their lives, they have parents who love them."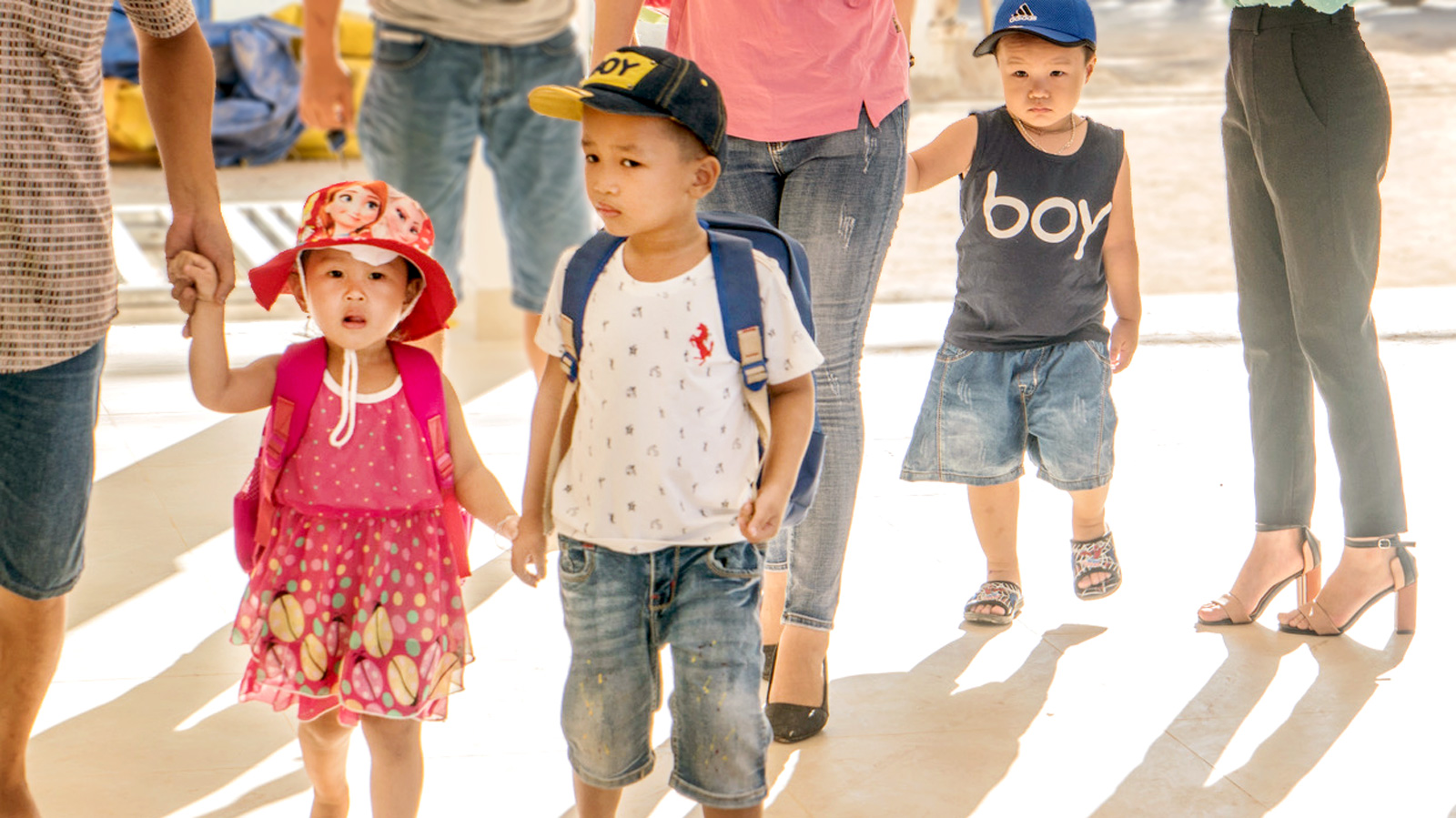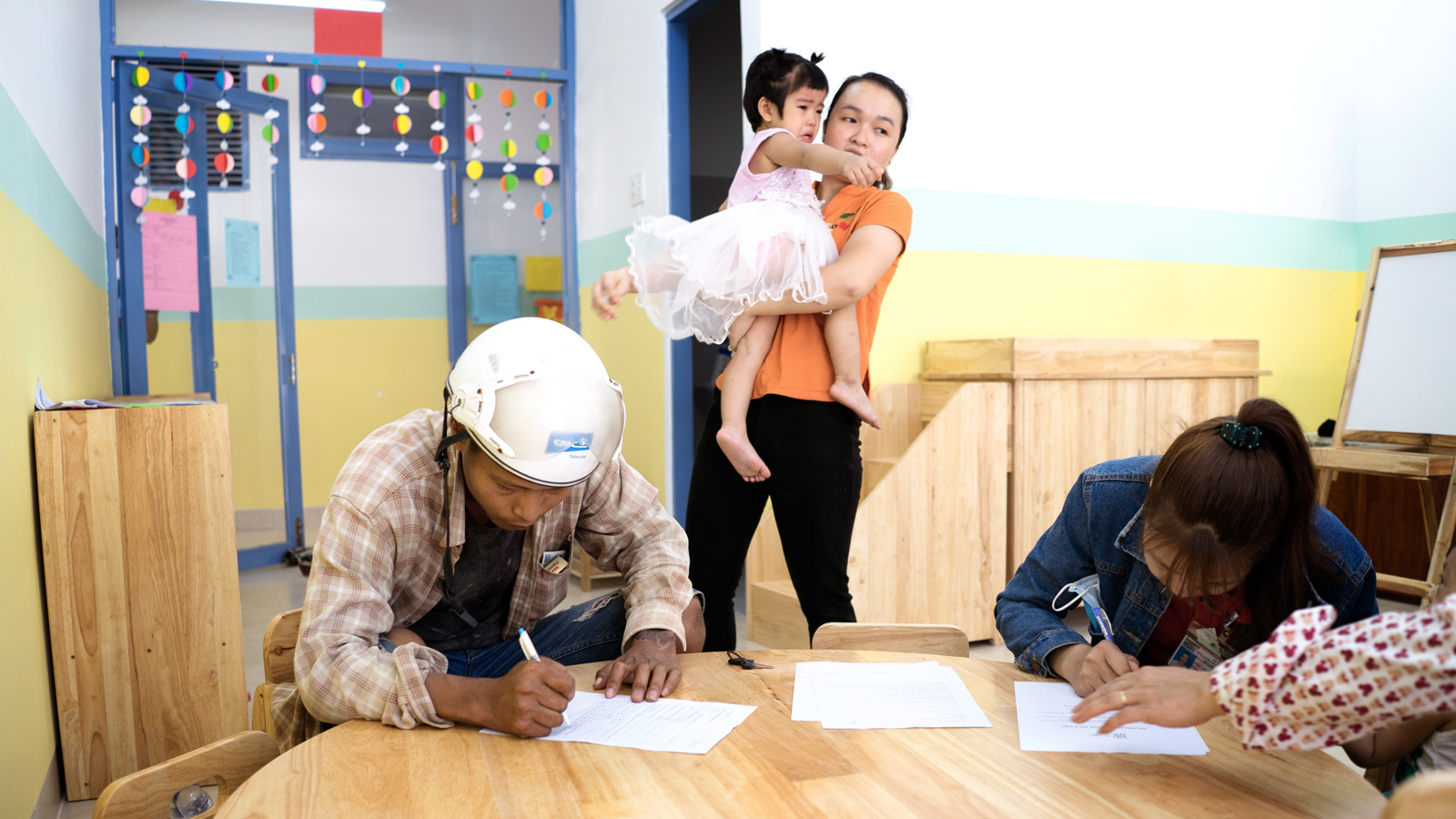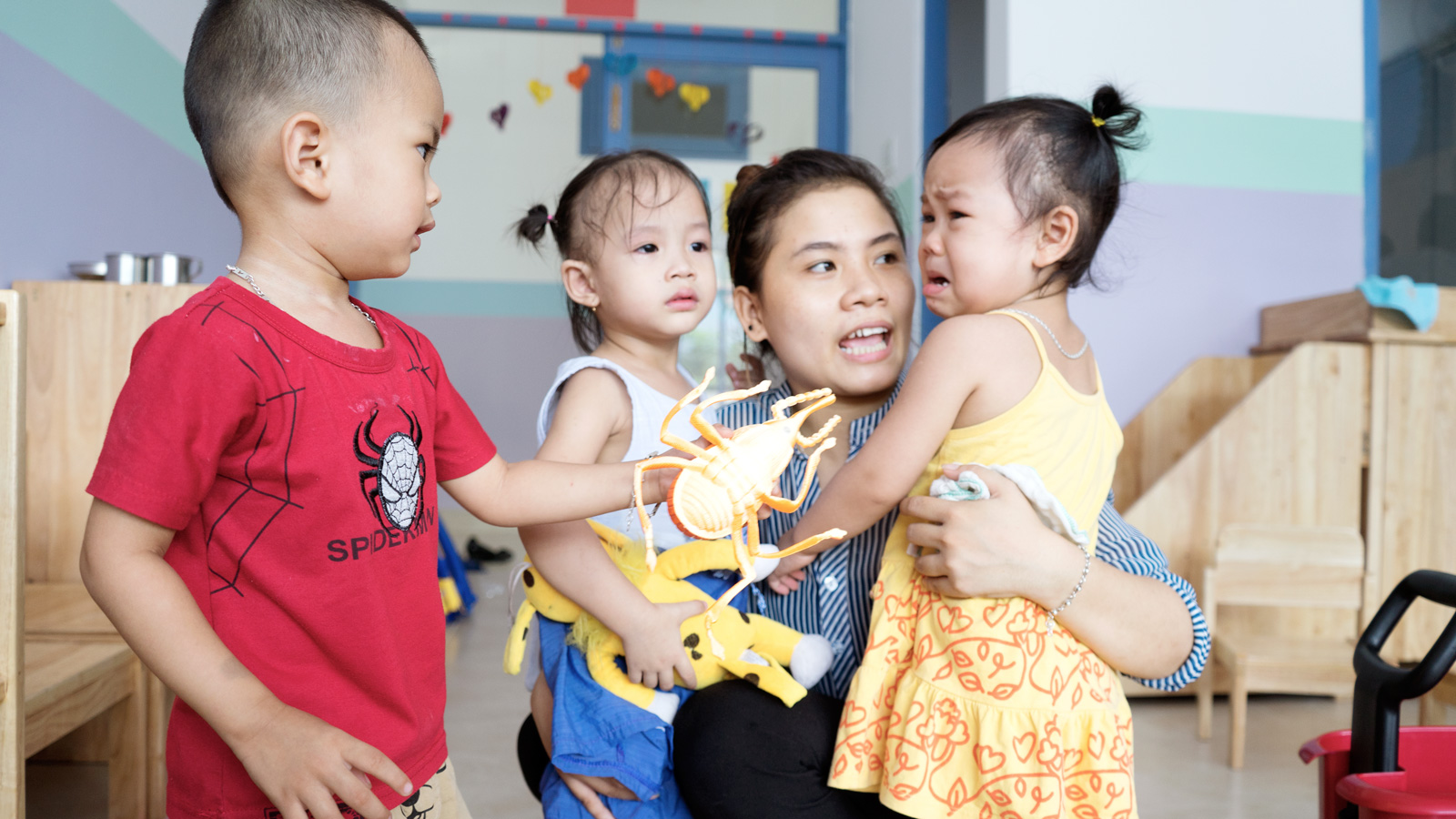 One young dad, Duang, told us he comes from a region 200 kilometers away. He and his wife came to the Da Nang factory zone for work but they were struggling. Their wages weren't adequate to cover decent care for their 10-month-old daughter. They split shifts so that one of them could always home be with her. They didn't see each other very much.
Duang: "Thank you for making this school for my daughter. Our lives will be so much easier. My wife, daughter and I live in one very small room. Here my daughter has room to play. There are toys and pictures and friends. My child has an opportunity to develop here. I hope one day she will become a doctor, to help and heal people."
"I have been talking to the other parents and we want you to know that we want to help the center. If we can help this place, we will help."
Today was only the third day of school, but we could already see the happiness in the children's faces.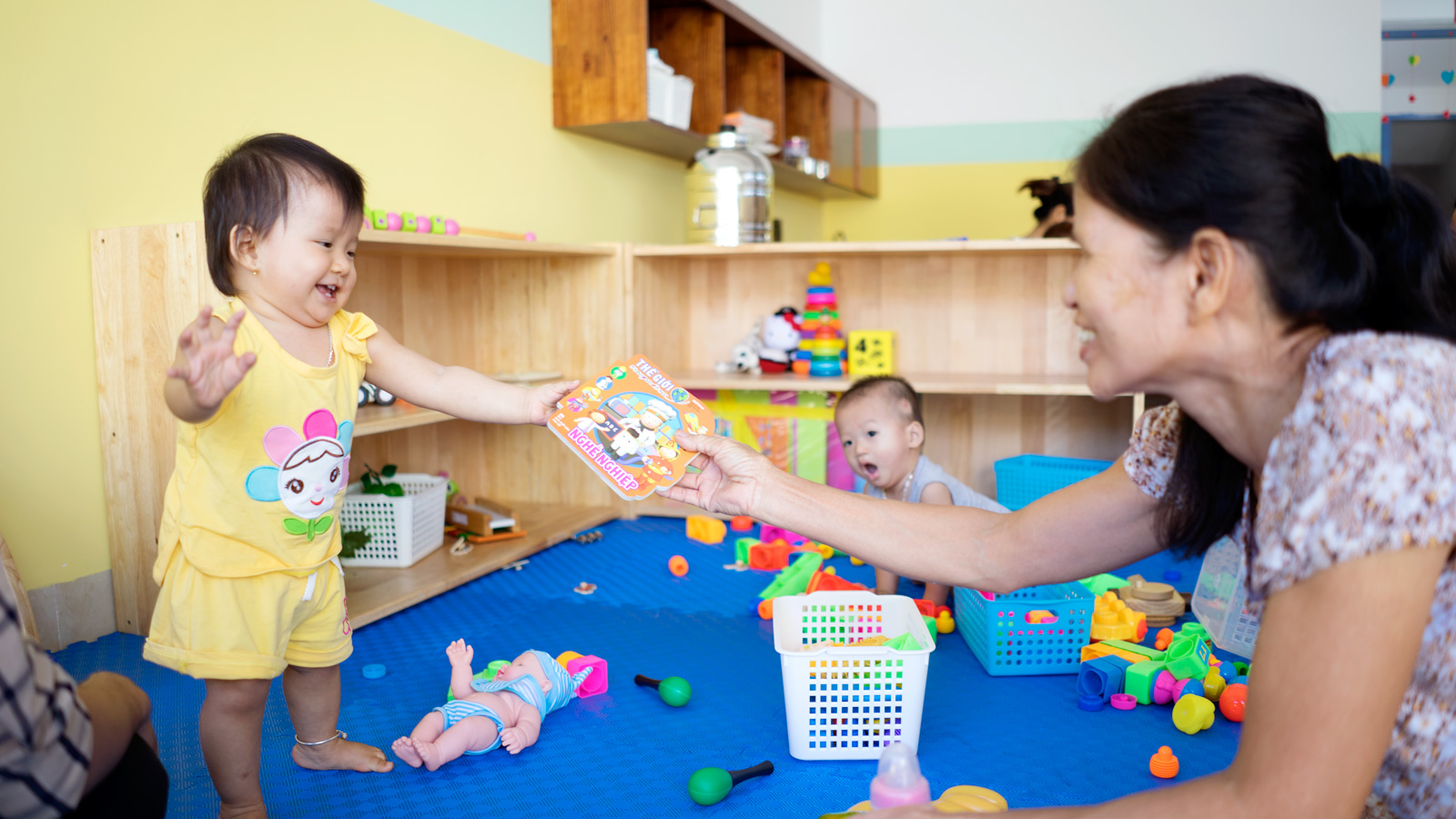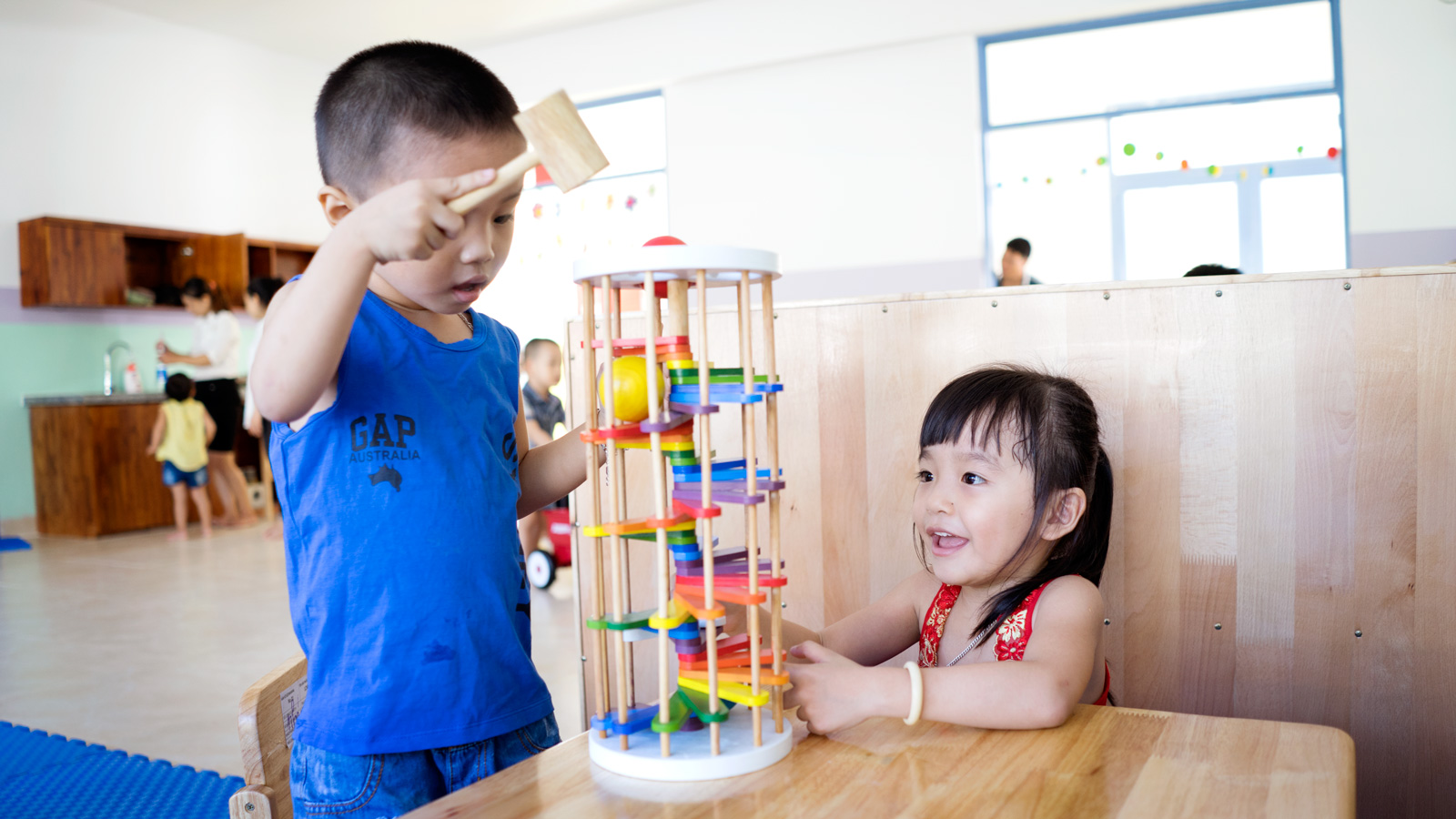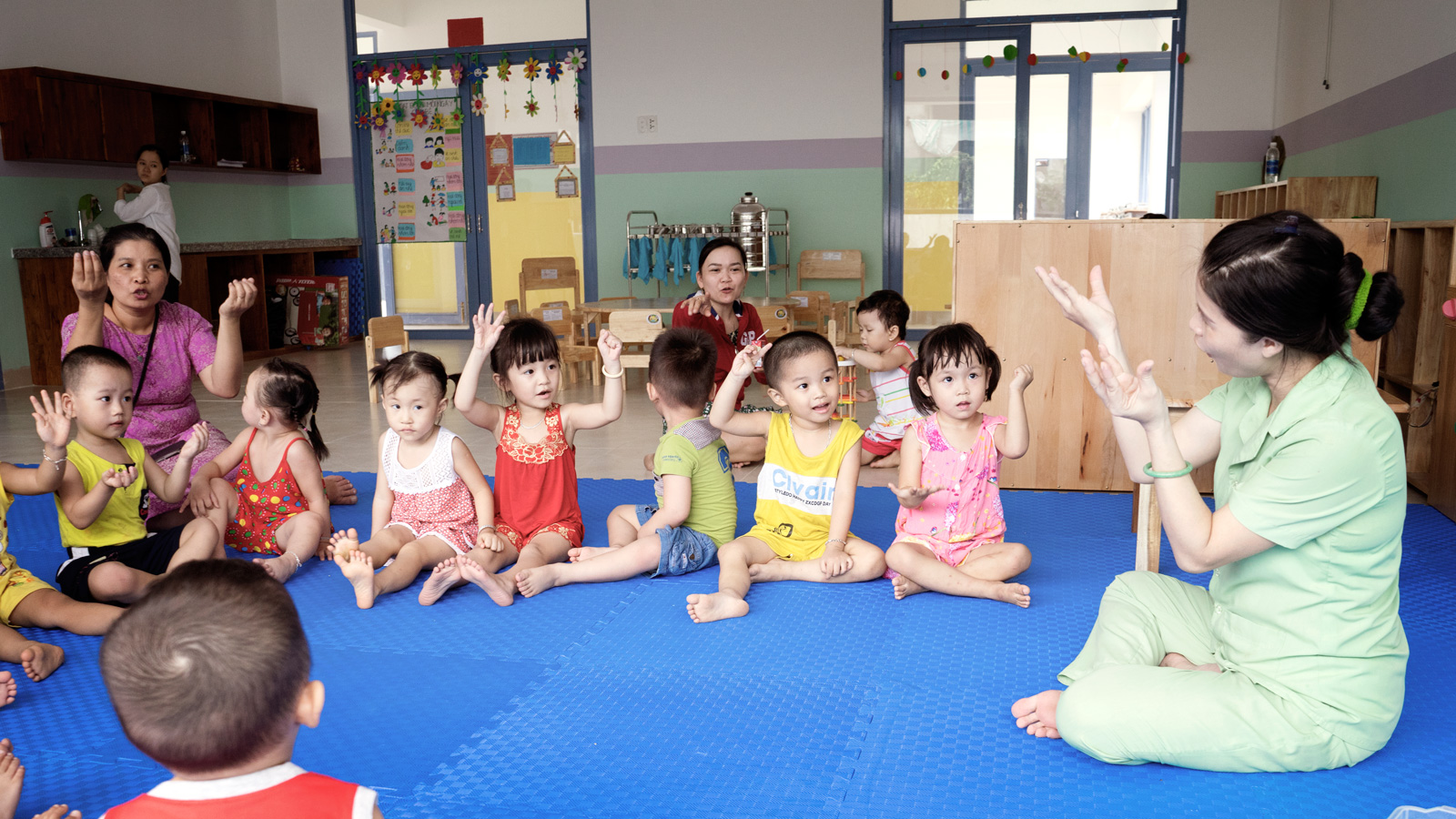 Tomorrow morning, our board and staff will celebrate with government officials and the families what we have built together. I'm looking forward to sharing the day with you!
Thank you for all you've done and continue to do to make our work possible!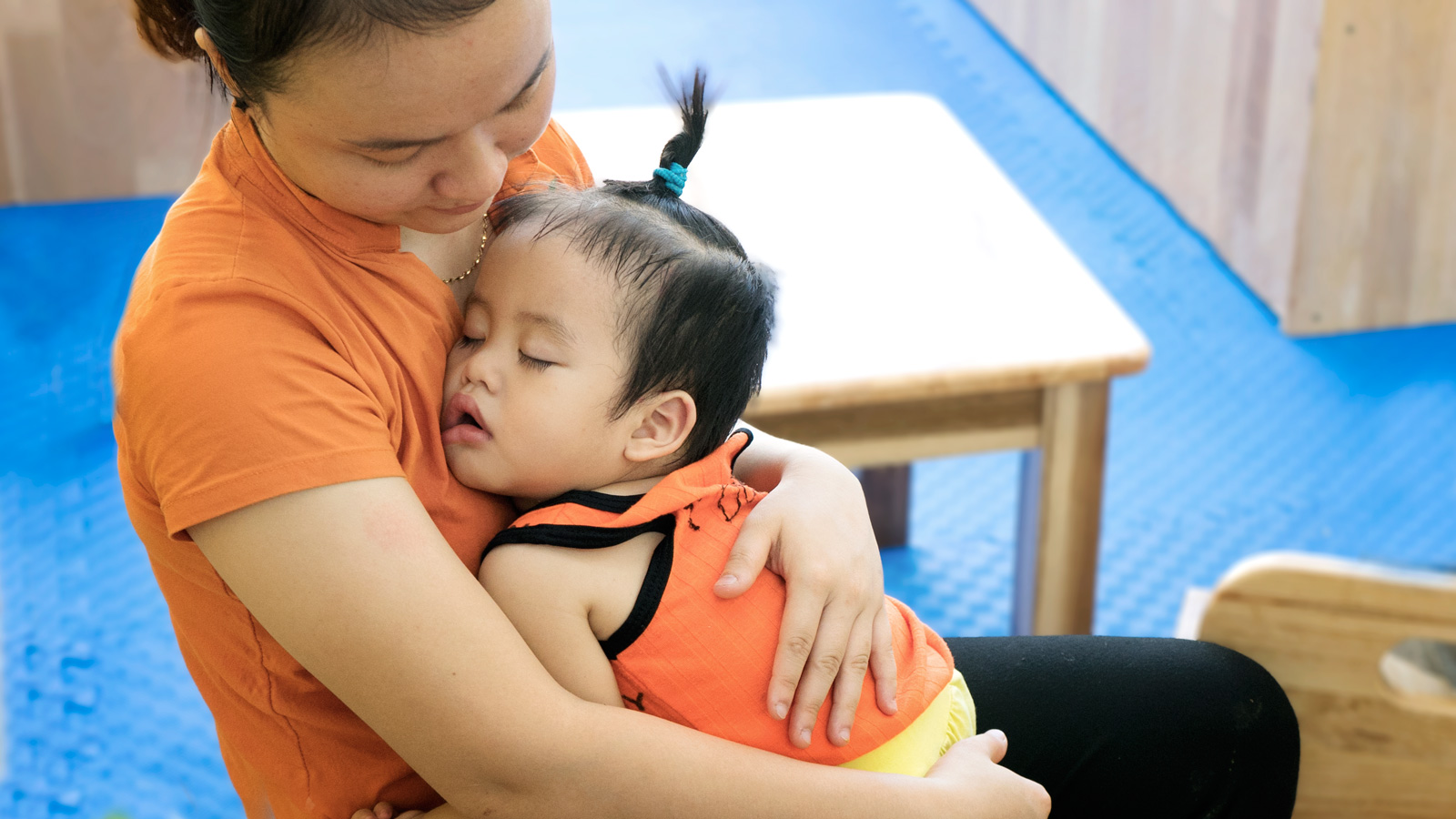 With love and gratitude,
Jenny
https://onesky.org/wp-content/uploads/2017/09/DSC8111.jpg
899
1600
Ivy Yu
https://onesky.org/wp-content/uploads/2023/01/25th-logo-6.png
Ivy Yu
2017-09-08 16:20:00
2018-11-12 09:20:42
We Made It! OneSky in Vietnam