Plenty of children's lives have a less than perfect start.
That's, of course, why OneSky exists – to help turn things around when we can. But it seems to us that some kids have to struggle even harder than others, some are more vulnerable, more easily hurt. 'Yutong' is one of those. She lives in a world where no child has an easy time, but that is life and the children accept it. Yutong cannot.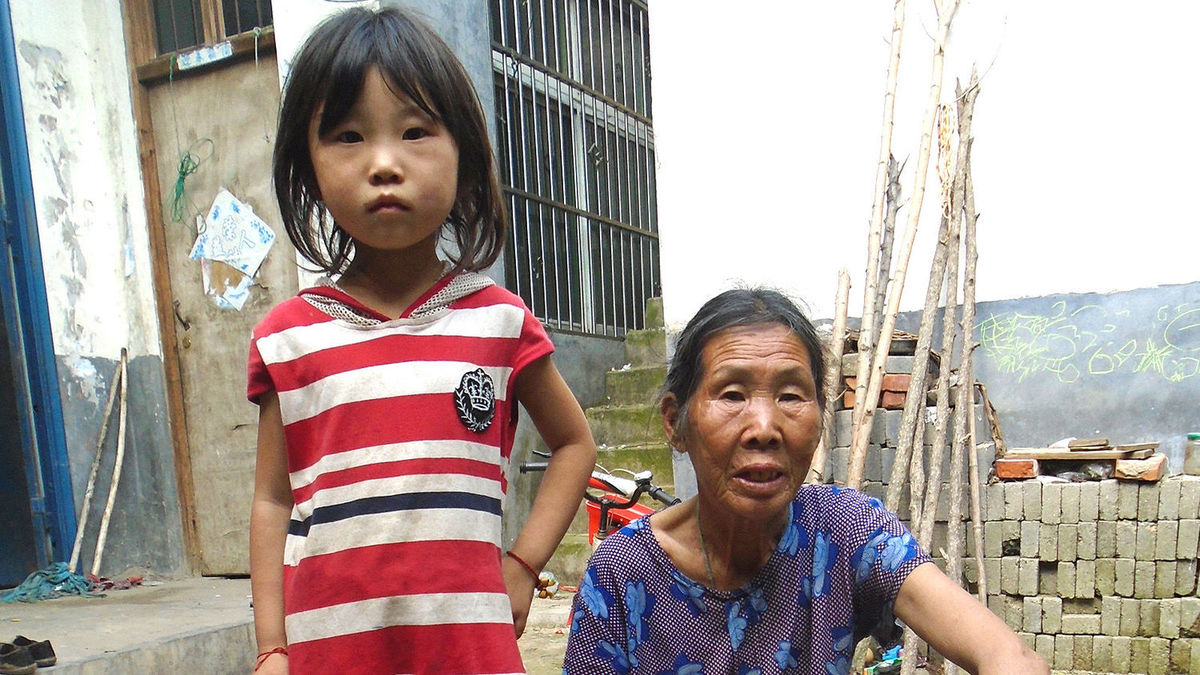 She doesn't remember the day her parents went away. Maybe they left while she was still asleep. She was only three years old.
In the weeks after, she looked for them every day. When she asked her grandma when her parents were coming home, her grandma said only, "When they can." She didn't ask her grandpa. Her grandpa never spoke. Both of them were in poor health. It took all the strength they had just to look after their small plot of land. They had no time for talk.
After many days of looking and waiting, she asked again. "When can they come home?"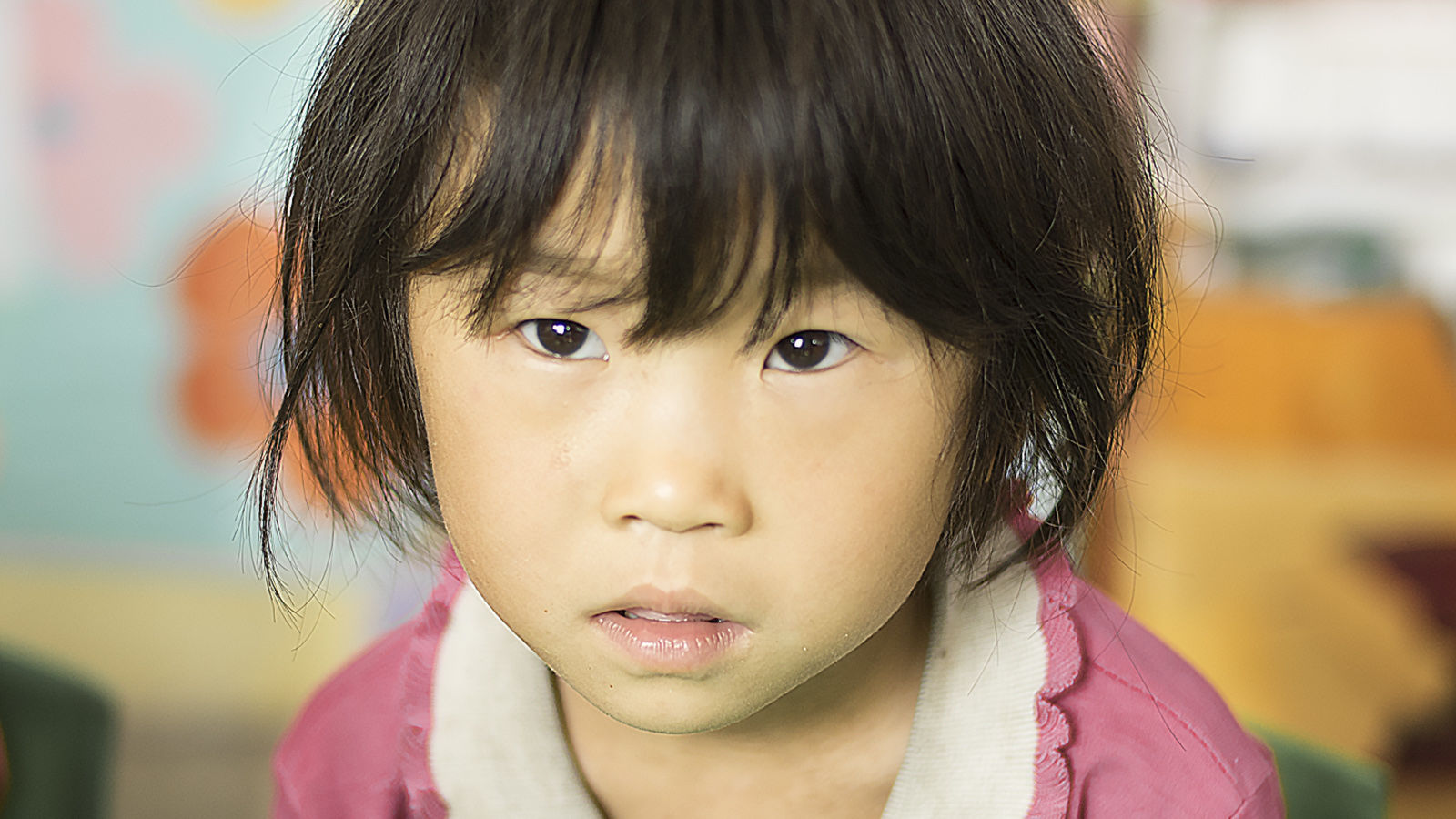 This time her grandma only shrugged and turned away.
Yutong turned four. Then five. Still they didn't come. She spent her days alone. Even at the village preschool, she was silent.
Some days she didn't look for them. But she never forgot. One day, she found a bit of chalk on the floor at school and put it in her pocket. When she got home, she used the chalk to draw a picture of her mother's face on the wall by her bed… smiling, just the way she remembered. That smile gave her comfort. And so she drew more until the bit of chalk was gone.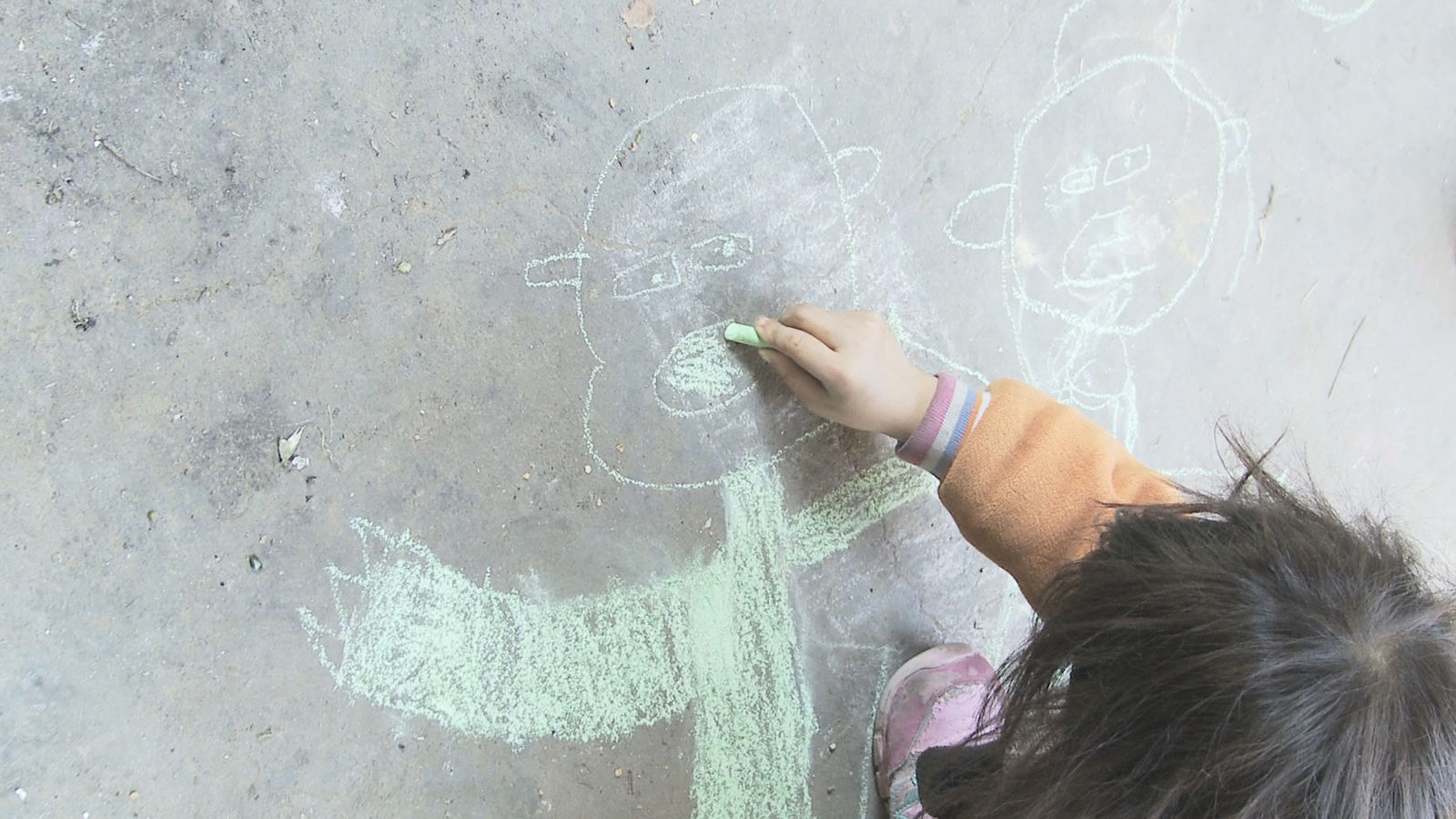 Early last year we came to the village to create a OneSky Early Learning Center, especially for children like Yutong who are left behind when their parents migrate away to find work.
When our new preschool teachers visited Yutong's home, they saw the smiling chalk people on the walls. But Yutong never smiled. When our kind teachers asked her why, she began to cry.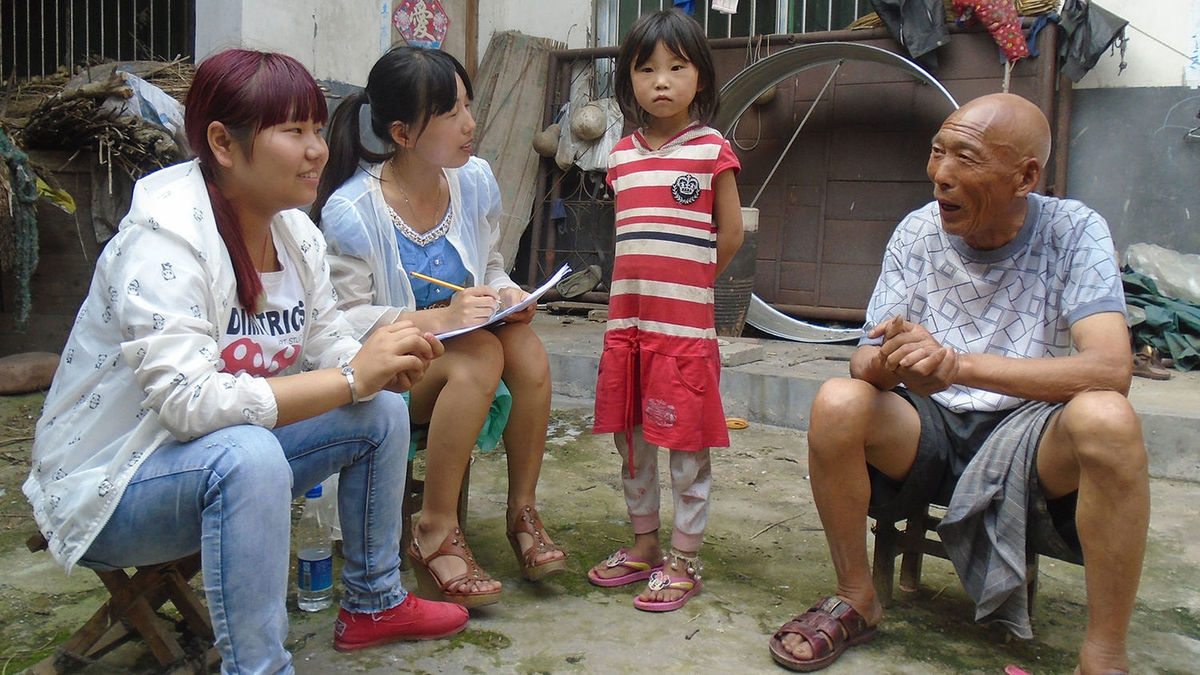 Somehow, those teachers were able to convince Yutong's mother to make the journey home from Shanghai where she and her husband were working to pay for Yutong's big brother's school tuition. Yutong was overjoyed—a whole new girl!
She came to school scrubbed clean and wearing a pretty new dress. Her hair was cut and combed.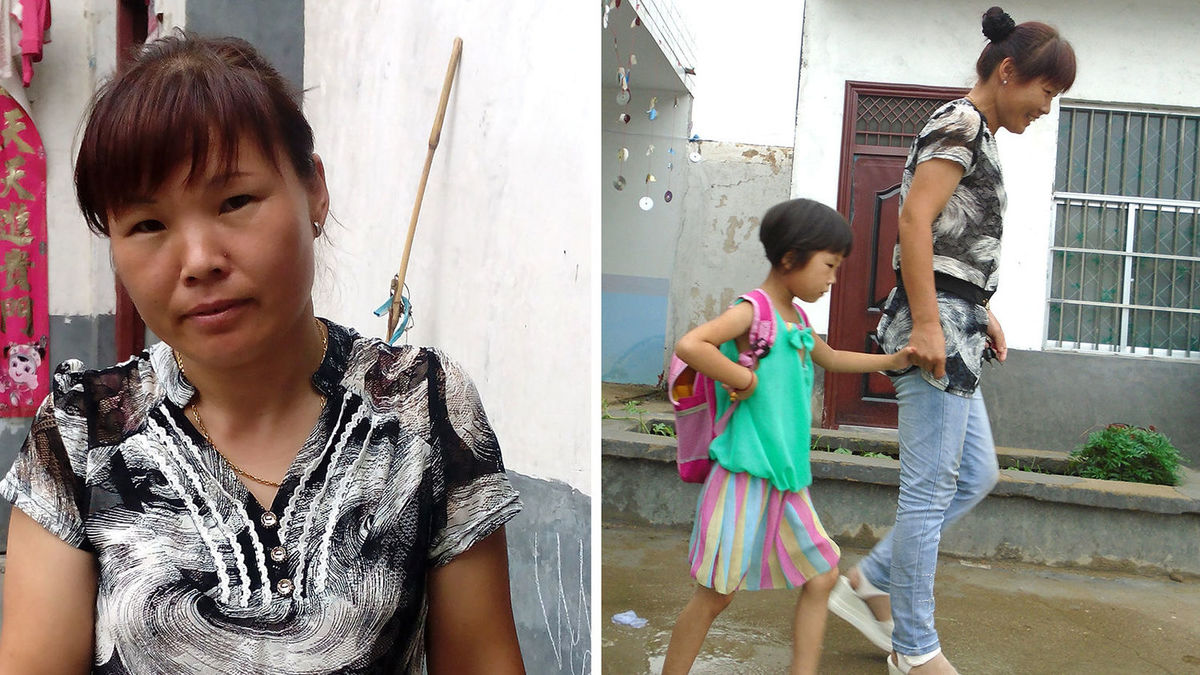 But it was her sudden new confidence that shone. Now she began to talk with others, to speak up in class,  and even to laugh and smile.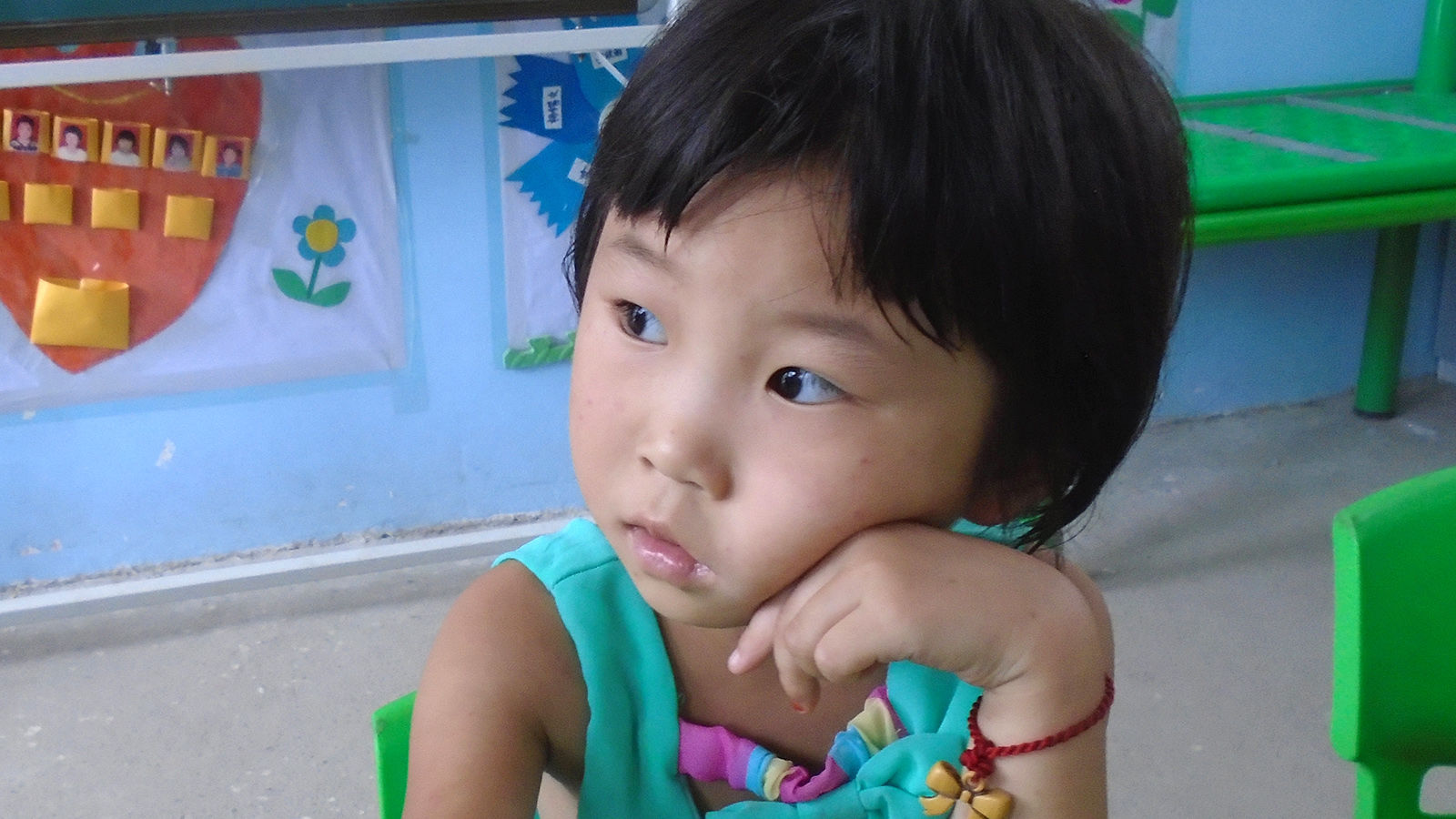 It was an important lesson for our novice OneSky teachers—how suddenly empowering for a small child to believe she matters to someone!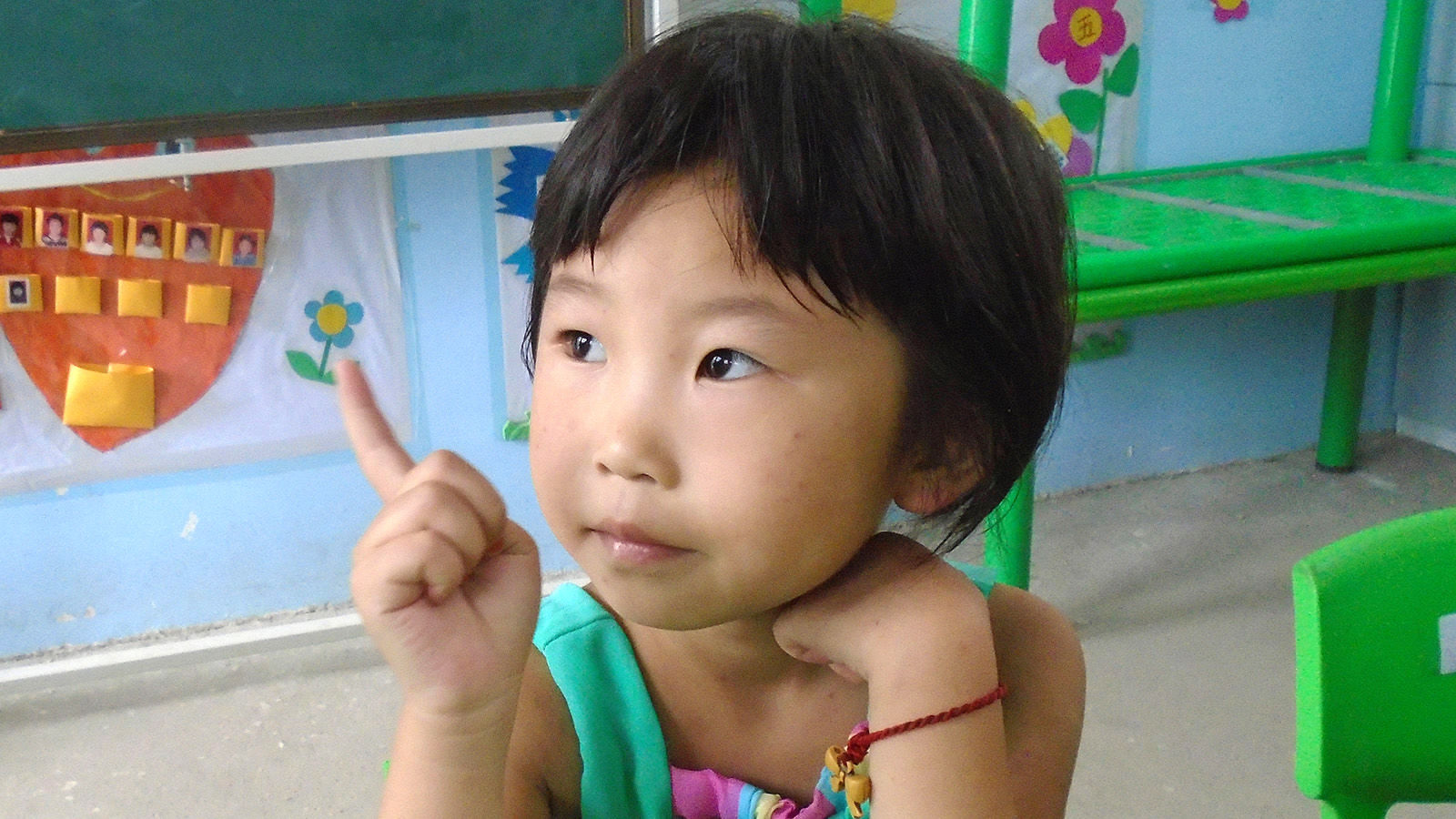 At night while Yutong slept, she clung to her mother's arms. But one morning when she woke, the nightmare happened all over again. Her mother was gone.
From that day last summer, Yutong again became a silent, sullen girl. She stopped playing with classmates. She began to steal from them instead. Erasers, hair ties, candies, tiny things.
Although her parents made a promise to start calling her frequently, Yutong would not speak with them. Whether in school or at home she began to spend all of her time drawing.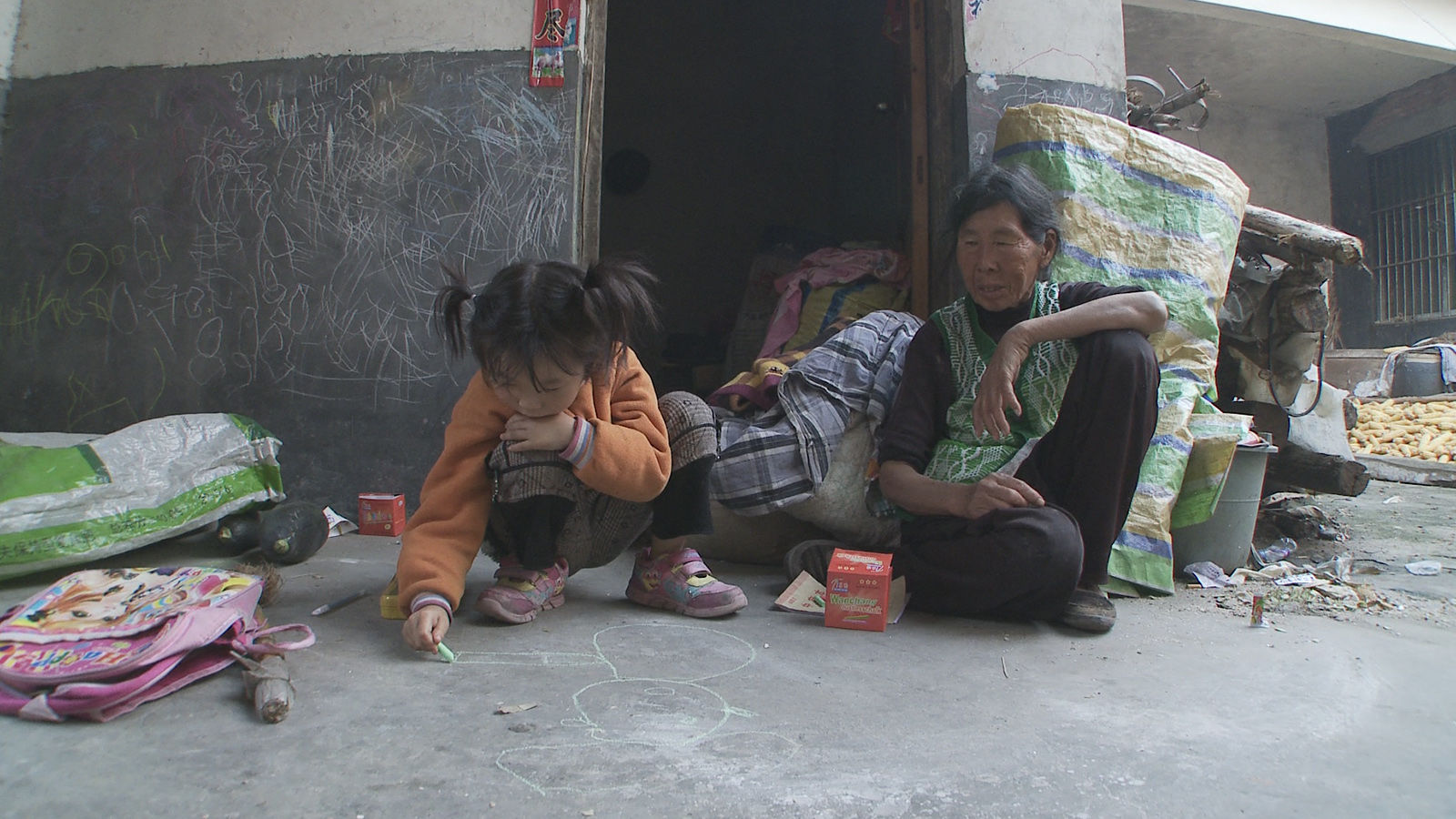 Alone in a happier world of her own design, perhaps… but very much alone.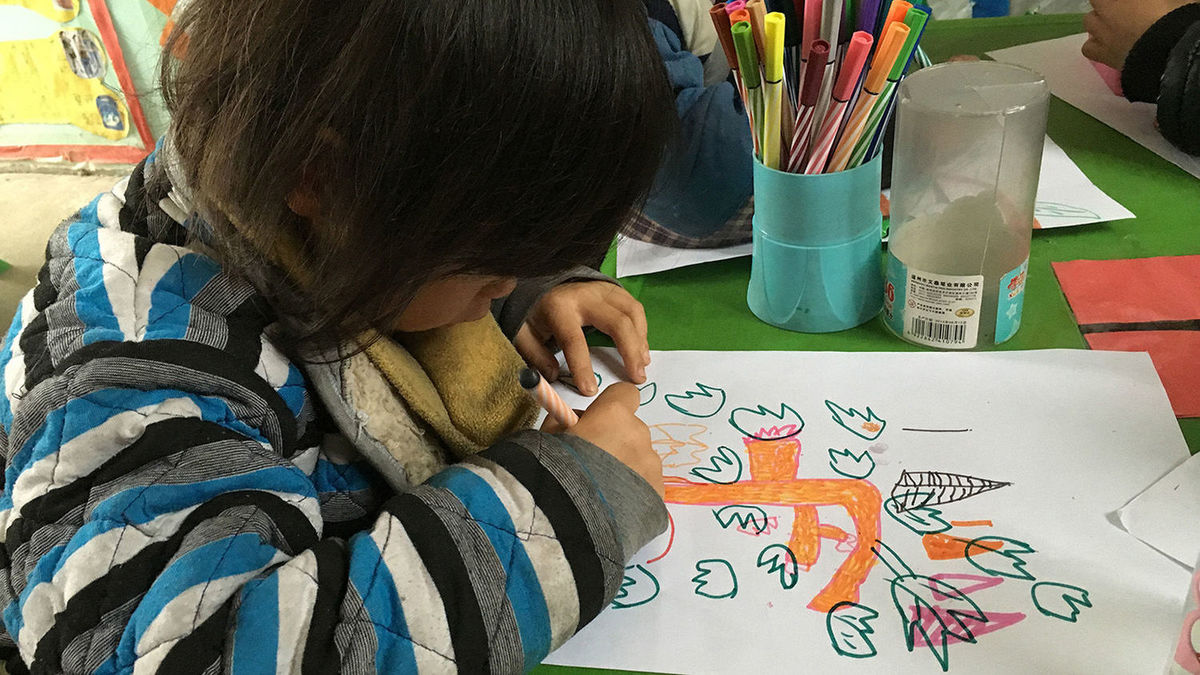 We are working with Yutong's teachers to find a path for Yutong… perhaps a way to use her love of drawing to reconnect with those who care about her… and then with her lost childhood.
Over the coming months (and years) we'll be following her journey.
https://onesky.org/wp-content/uploads/2016/02/Yutong-banner.jpg
900
1600
Jenny Bowen
https://onesky.org/wp-content/uploads/2023/01/25th-logo-6.png
Jenny Bowen
2016-01-09 06:42:00
2018-08-14 23:01:33
Yutong, the Artist-1