By the time our first four village programs
celebrated the one-year mark, I could see progress everywhere. The preschoolers had settled into the classrooms and seemed happy and comfortable. Many children had learned to write their names for the first time. To work on motor skills, one teacher had a group of giggling children trying to pick up torn bits of newspaper with chopsticks.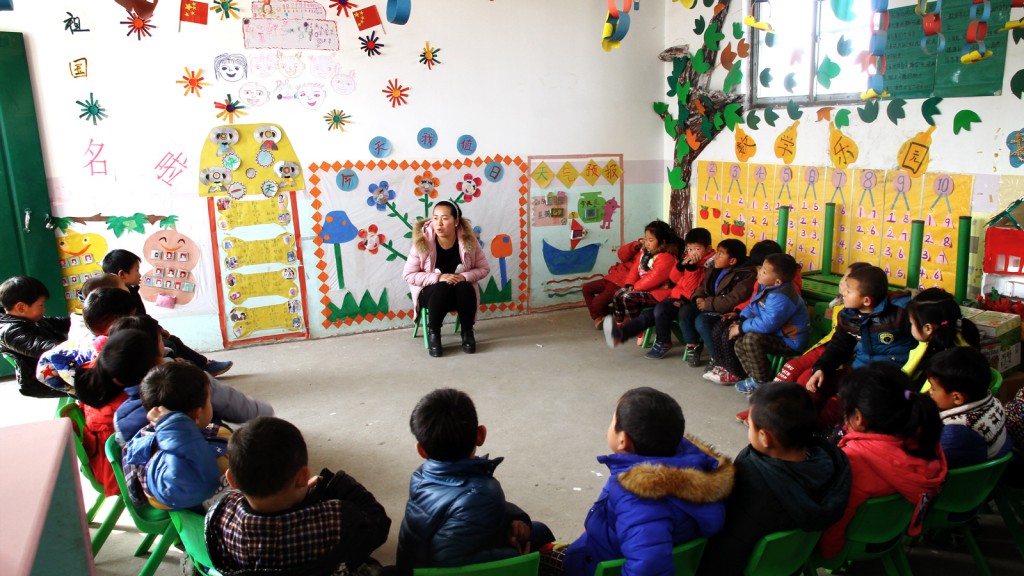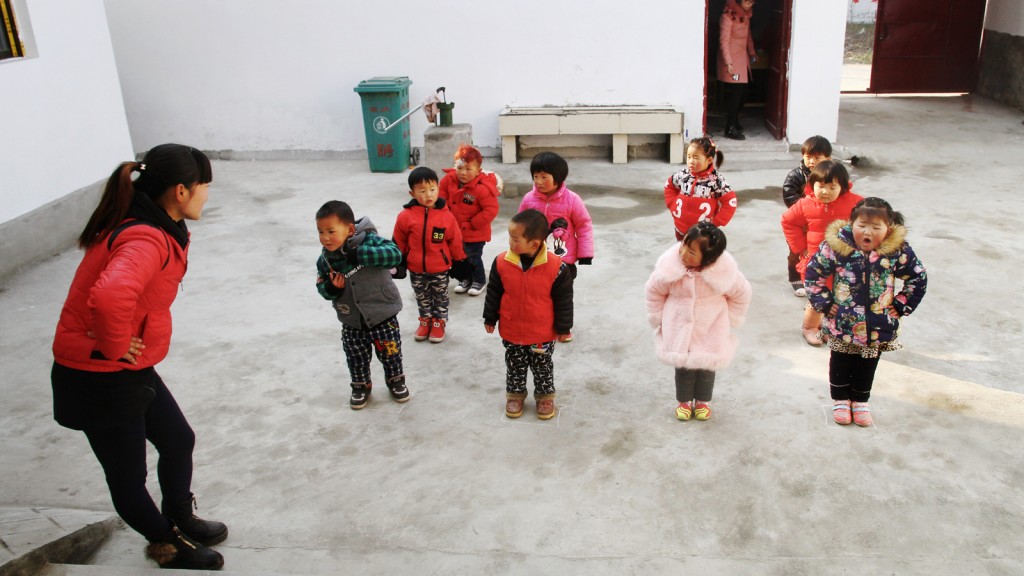 Some of the adults were a little skeptical about all these new ideas at first; others welcomed us. When a teacher paid a home visit to one extremely poor household, Grandmother Wang insisted on feeding the teacher lunch. Afterward, the elderly woman thanked the teacher for the visit and then walked slowly down to the river to wash her grandchildren's clothes.
What seemed to really touch the grandparents was seeing their grandchildren change so much for the better, so quickly. "We didn't expect our boy to learn so much, but it turned out that he learned a lot!" exclaimed one grandfather. "He is more courteous than before. If someone helps him, he says, 'thank you!'"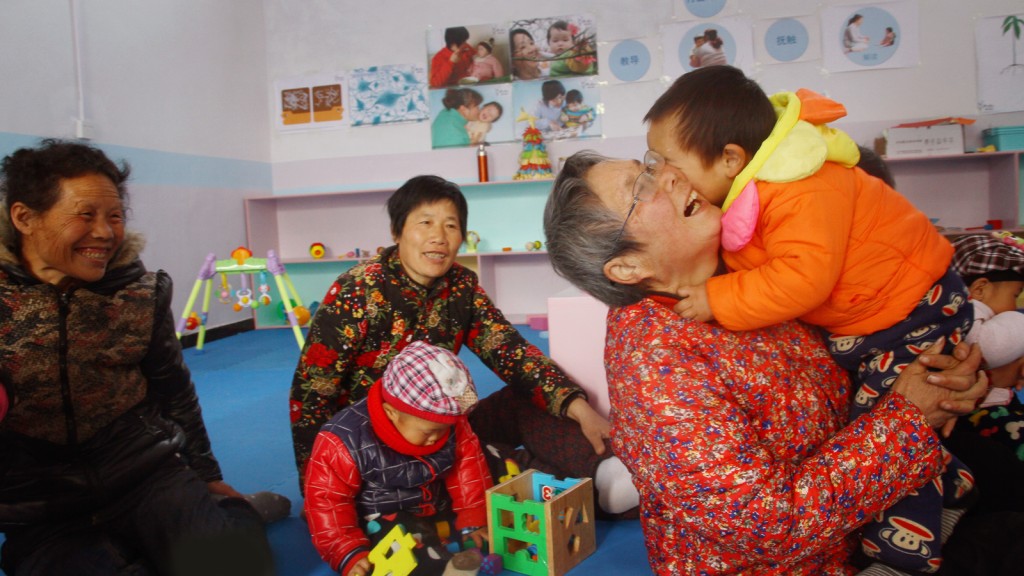 When we started these pilot programs, we wanted to help the children who were left behind, as well as their caregivers. We knew if the children were to thrive, the other family members had to thrive, too. We also wanted to help the villages as a whole restore some hope and vitality. The more people involved, the better for everybody. Children need good surroundings, but they also need good role models.
An old Chinese saying goes, "if you want one year of prosperity, grow grain. If you want ten years of prosperity, grow trees. If you want one hundred years of prosperity, grow people." I figured that's what I would set out to do!
I began with many ideas—a mutual help activity, in which volunteers could repair TVs or cut each other's hair. I envisioned a community garden and a parents' committee.
In one village, I began to recruit volunteers to build a wooden playhouse for the children. A village carpenter said he would provide tools and advice, and he offered his house as a construction site. Now all we needed were some workers.
I visited about ten families, told them about our project, and invited them to come. Almost a dozen said yes. Then I went to the local grocery store and talked to the group gathered there. A few more people promised to help.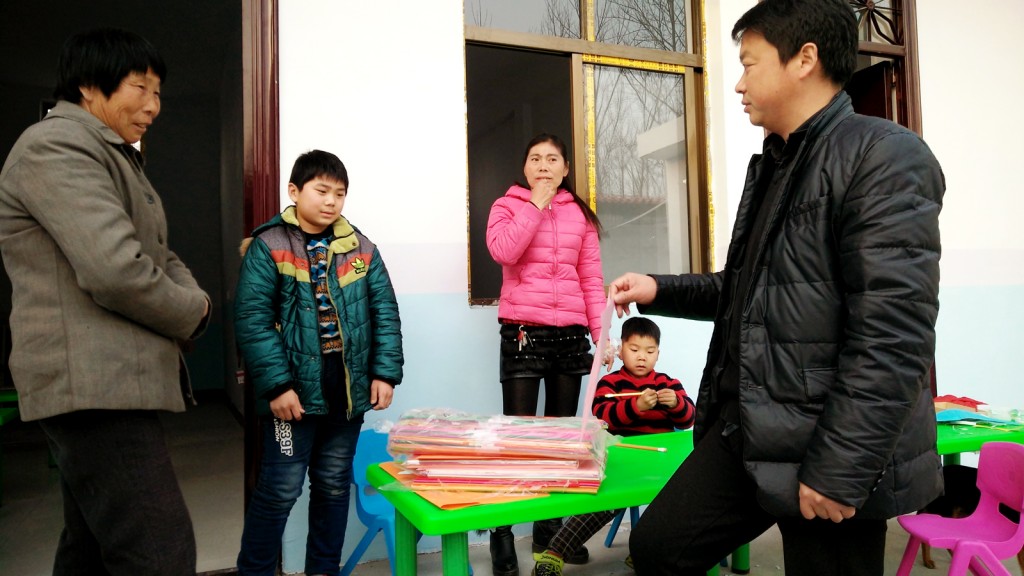 When time came to start building, however, only a few showed up. The carpenter and I hauled all the materials up by the road. By moving the construction site to a place where people couldn't miss what was happening, we thought villagers walking by might stop to help. But that didn't work either. So the few of us who were there went ahead and built the little house. I did persuade two women with children walking by to stop. While the kids played in the dirt, I told the women about our programs. That felt worthwhile. But overall, I have to admit I was disappointed.
I experienced similar frustrations in another village. Five or six villagers agreed to join me one afternoon to fix up the children's garden, but only two people came. The others later explained that they thought it was the teachers' job to do that work.
I told them that one of my purposes was to get the villagers together, so they could get to know each other, and learn about our programs. That didn't persuade them.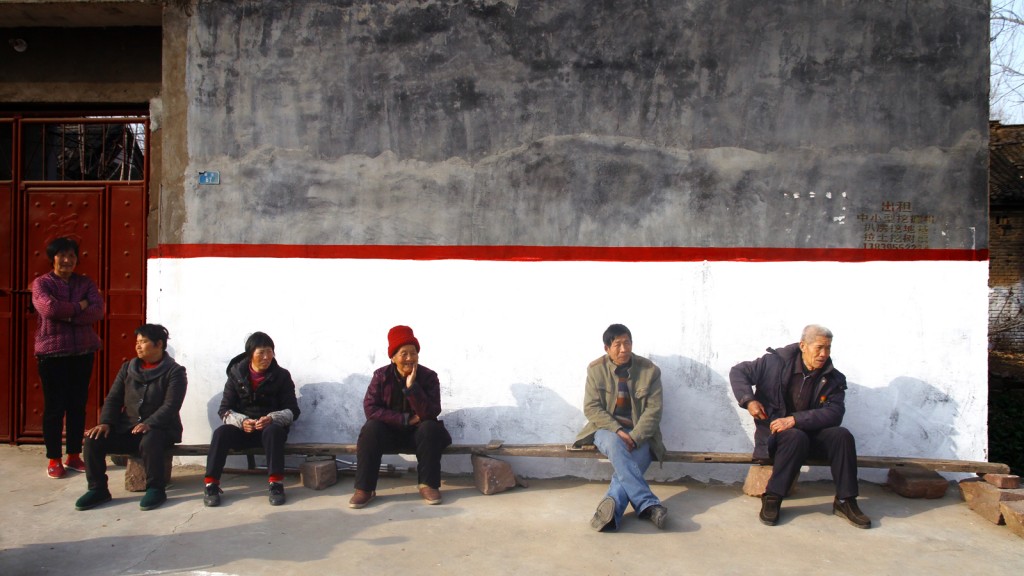 I knew I had to figure out a better way to attract support. There's another old saying: "A fall into a ditch makes you wiser!"
I just had to keep trying
And soon, I had some great unexpected success!
I went to visit an elderly man, and learned he is a skilled calligrapher. I learned he had some friends in the village who are also calligraphers. One man was a retired headmaster of the village primary school, another had been a teacher, and the others had been active in the village leadership.
The old calligrapher said all their own grandchildren were grown, but they felt so happy to see the educational programs OneSky was bringing to the village children.
So, I asked whether they might use their calligraphy skills to teach the children. I told them it would be an honor to add calligraphy classes to our programs. They seemed to like the idea. In fact, they offered to start teaching the students how to use brushes and ink after the Chinese New Year.
But before any classes began, I noticed one day that these four had gathered in a spare room. I wondered what they were up to.
They eventually came out and unrolled a huge banner—a beautiful, hand-brushed black and white thank-you note for OneSky's help to their village!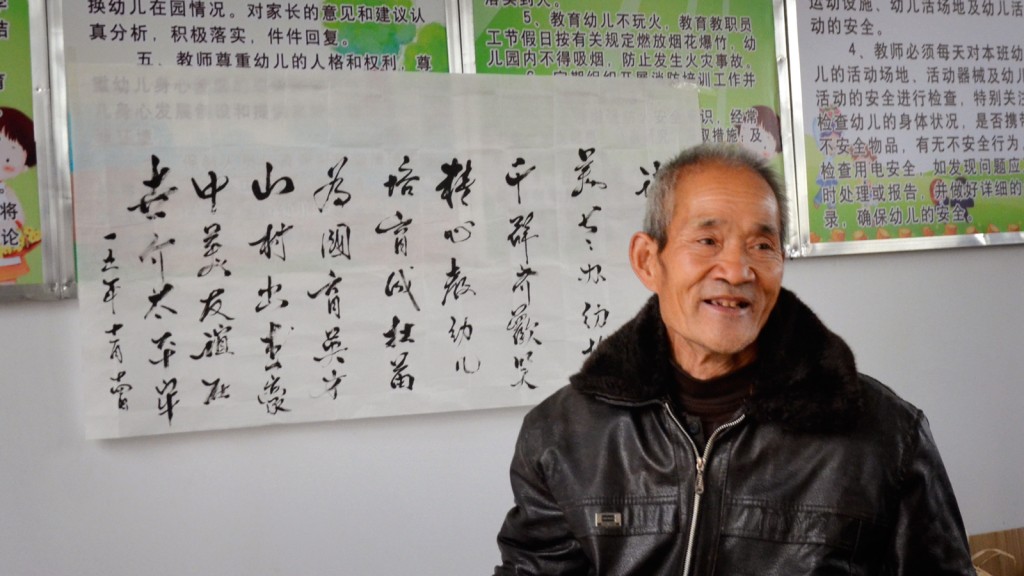 One of the calligraphers told me with deep emotion, "It took outsiders coming here to show us we are family." He said they were all feeling useful and respected now, eager to start teaching the children.
Over the years, I have seen more than my share of happy outcomes in my work. But I have to say this one stands out!
The village was beginning to feel like a village again. The steps might be slow, but I was moving toward my goal—to have these neglected villages turn into good places for children to grow up. With schooling and help from lots of people, that can happen.
I now have a son of my own, who is four years old. Seeing every little miracle in our programs makes me remember how important it is to pay attention and try to do good work. Because I am in a job that forces me to give so much of myself to others every day, I am learning to be a better husband and better father to my son. And I am learning that in return for all this hard work, I experience love, support, and the inner calm that comes from knowing I am making a difference.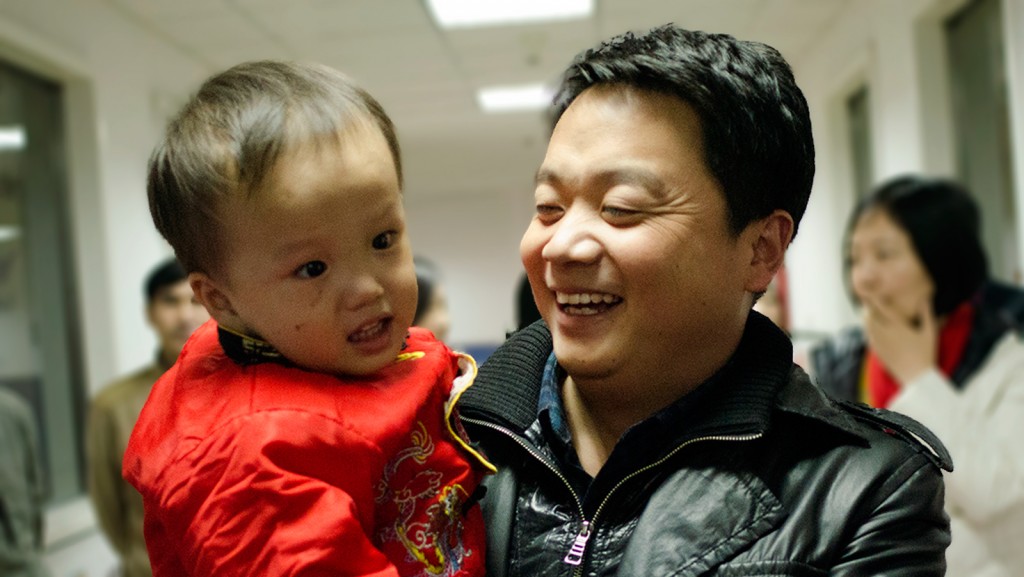 To be continued…
Save
Save
https://onesky.org/wp-content/uploads/2016/02/BANNER-HanDSCN0160.jpg
675
1200
Jenny Bowen
https://onesky.org/wp-content/uploads/2023/01/25th-logo-6.png
Jenny Bowen
2016-04-03 13:18:00
2018-05-11 04:07:39
Why My Heart Is Full-3