As I write this, all of  China is observing the Qing Ming festival.
It's a time to sweep family graves and remember loved ones who have gone. From Qing Ming through May 12, the first anniversary of the Sichuan Earthquake through Children's Day on June 1, the survivors of last year's horrible earthquake will be confronted anew with memories and hurt.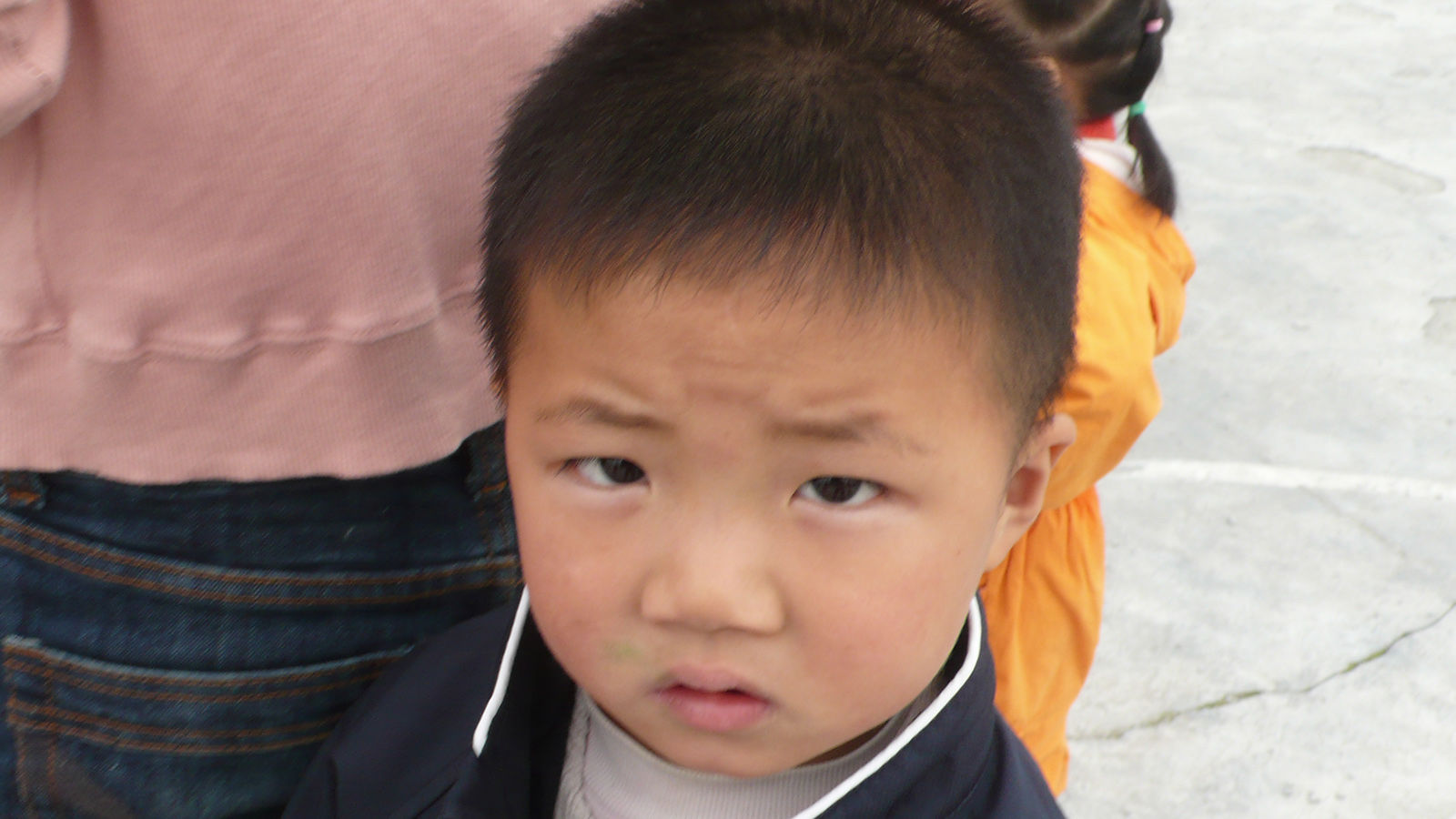 Two weeks ago, we held our third post-quake training for caregivers in Sichuan. Once again, our friends from US National Center for School Crisis and Bereavement and from China's Ministry of Civil Affairs joined us in an effort to help children living in refugee camps take the next steps in their journey towards healing from trauma. This training focused on preparation to commemorate the first anniversary of the disaster and also to initiate a school intervention program.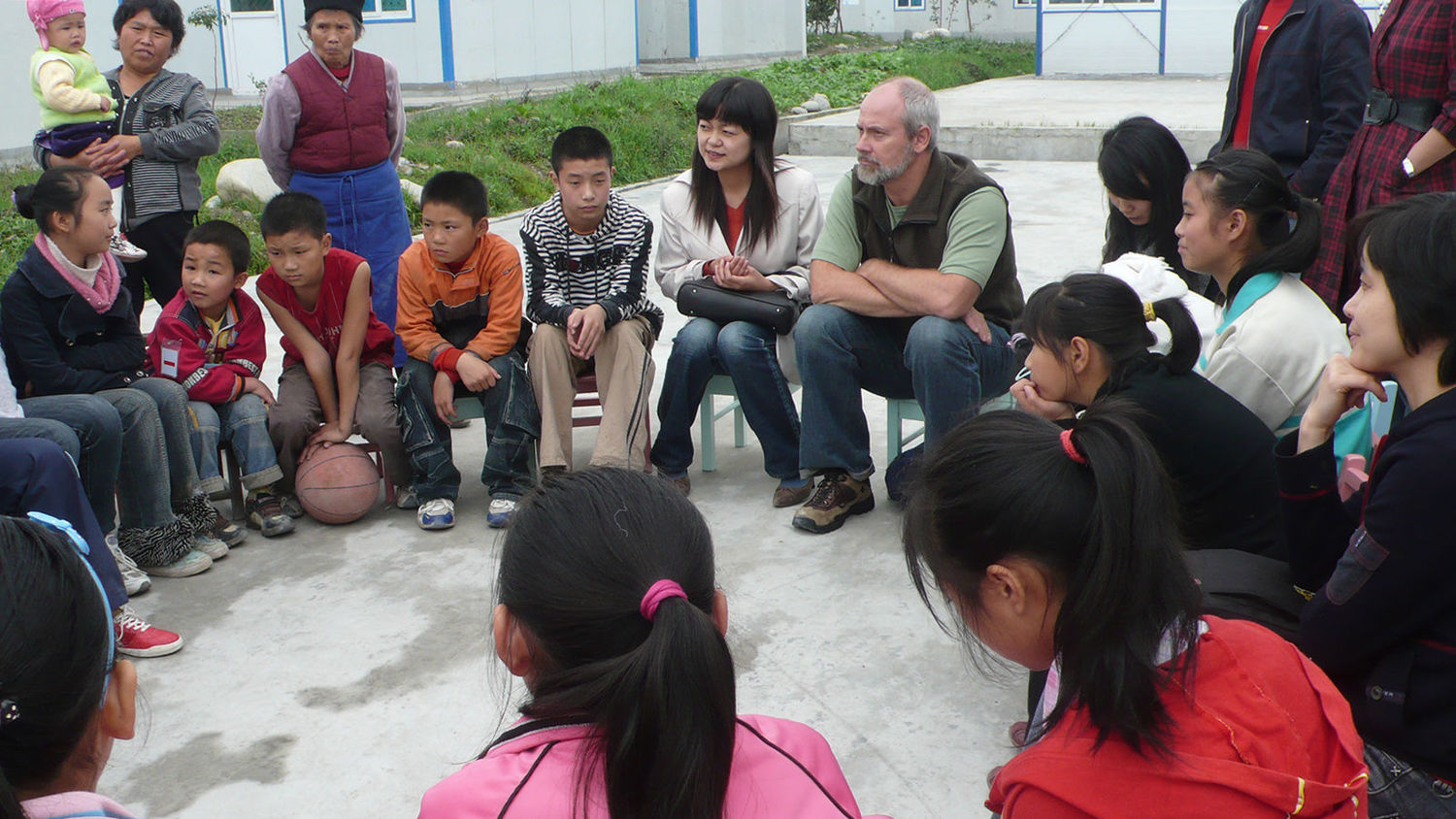 The principal at one school told us that teachers had stopped talking about the earthquake at all because the children would grow agitated and even run away if it was mentioned. NCSCB doctors explained that this response was typical – more reason to help children express what they feel and carry inside.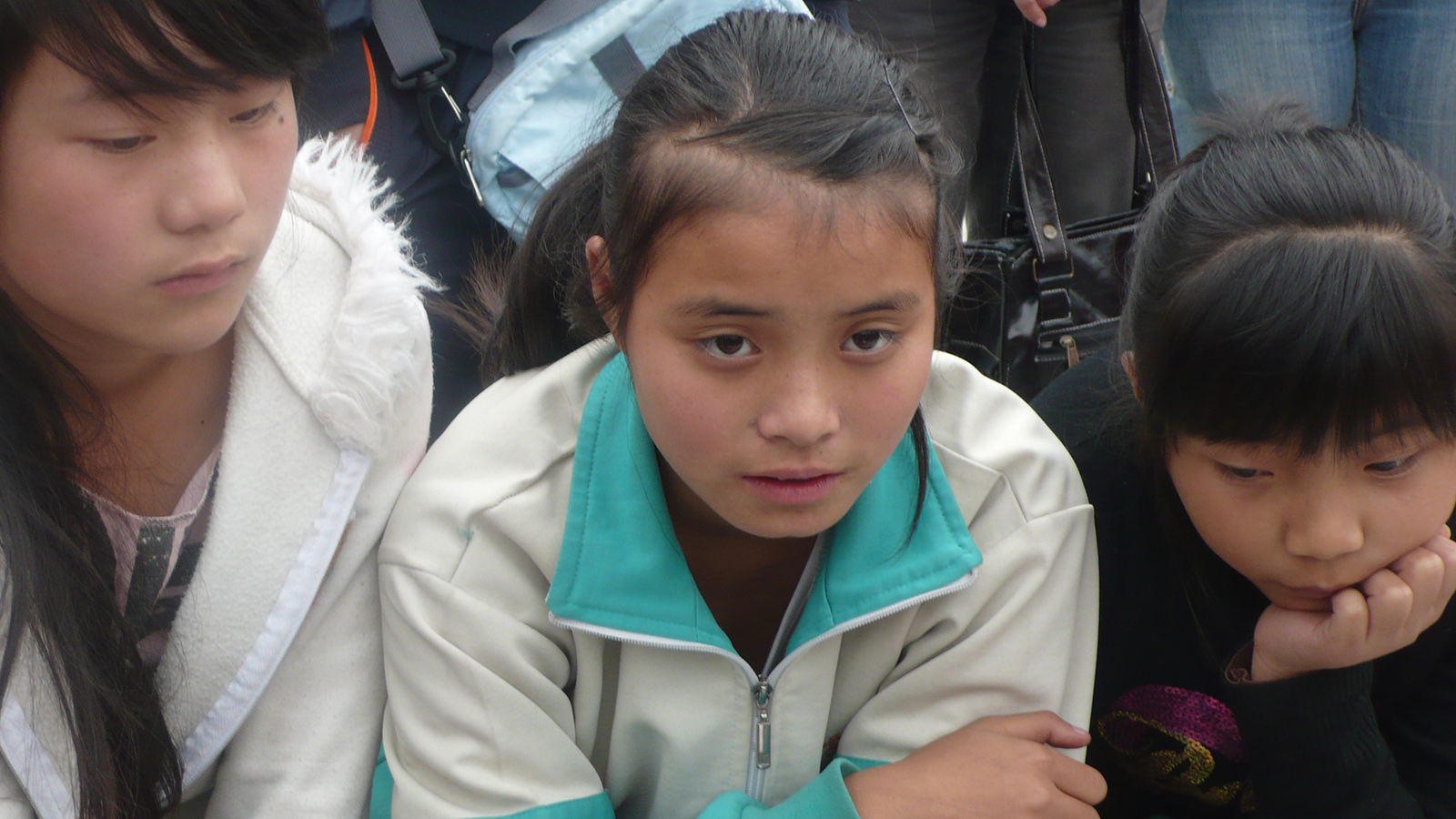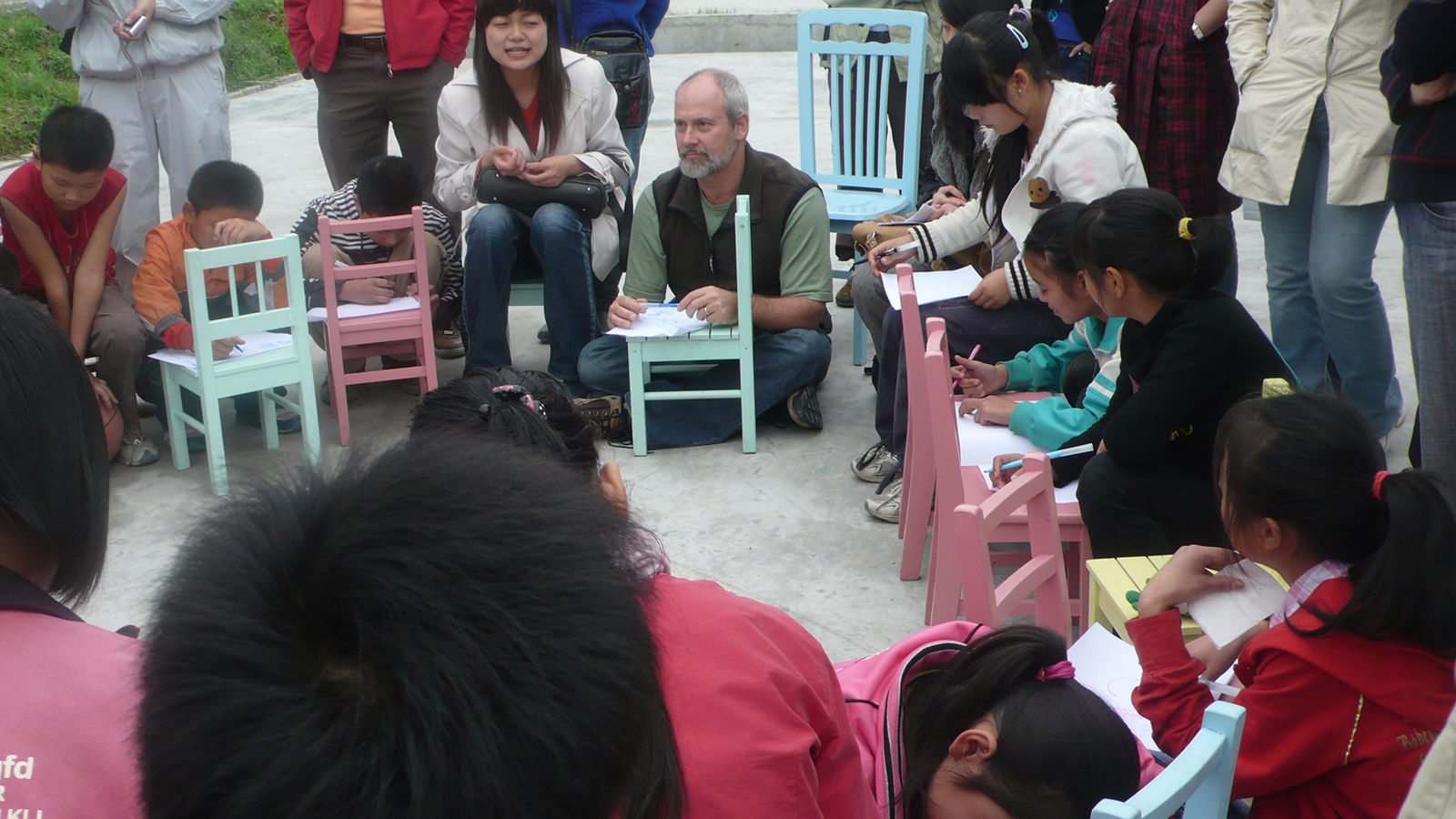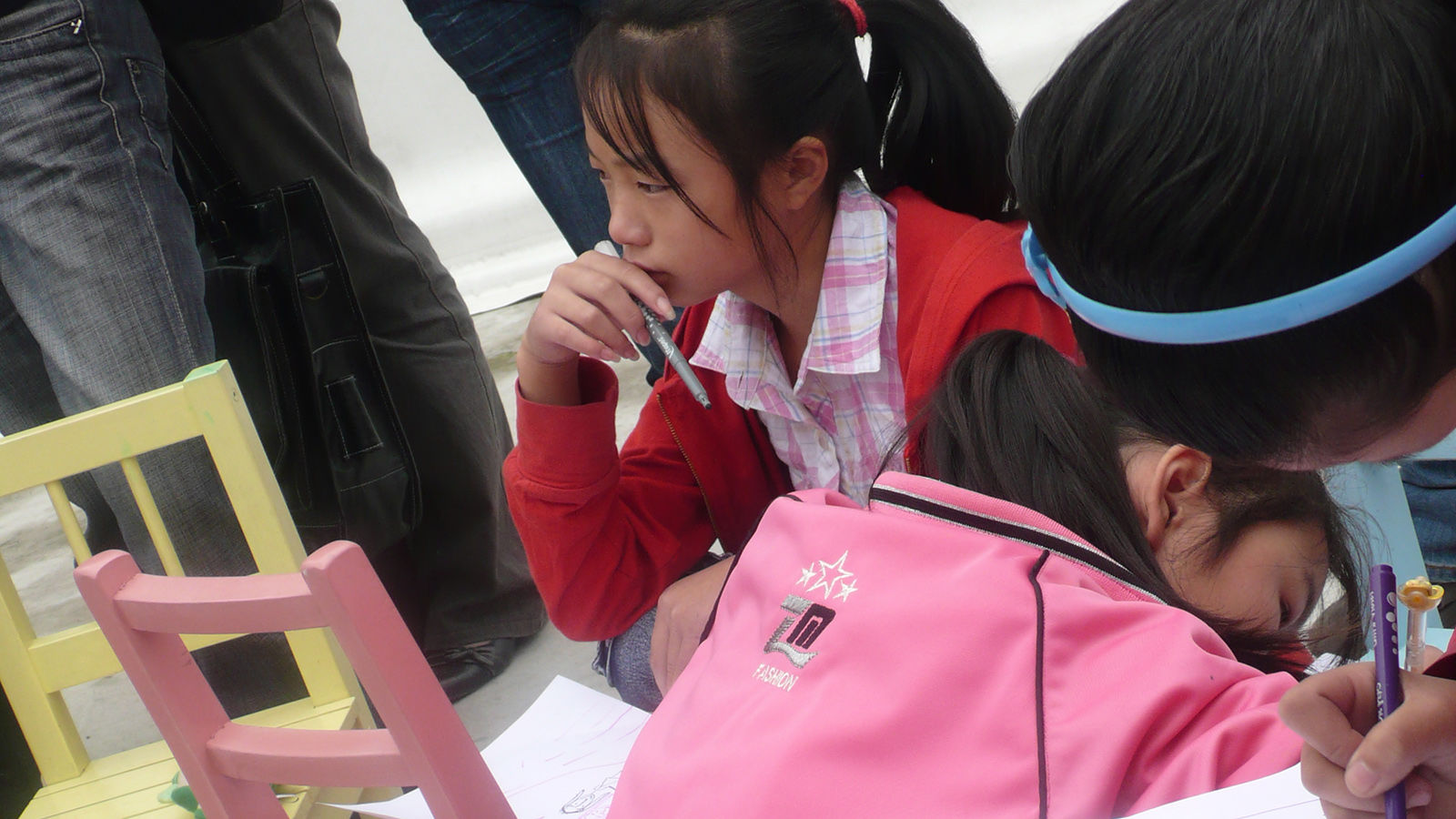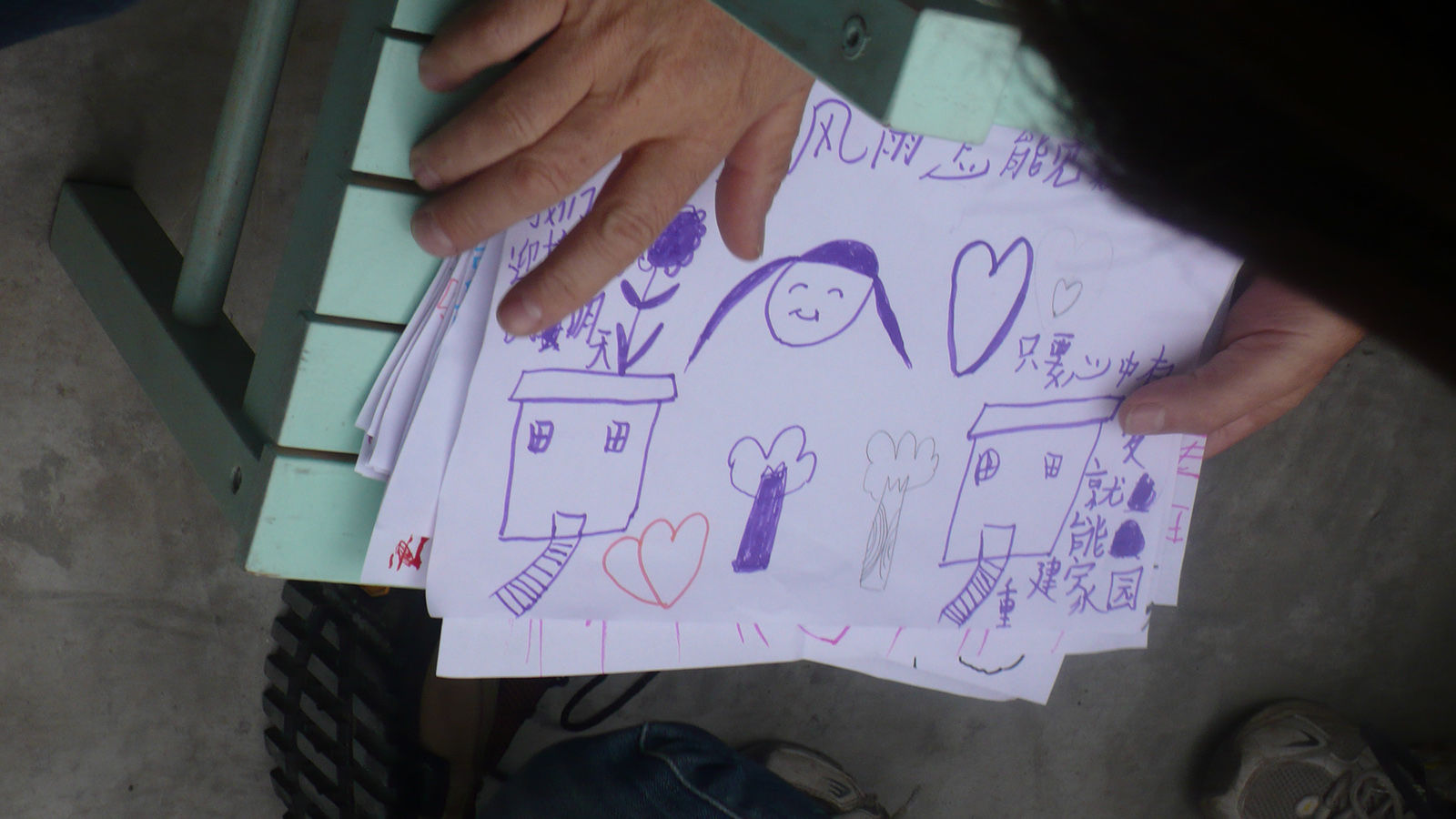 There's a long way to go, of course, but the mood is much more open and the community much more eager for hard-learned lessons from disaster trauma experts than they were only a few months ago. They do understand now that the after-effects of an event of this magnitude won't simply dissipate over time.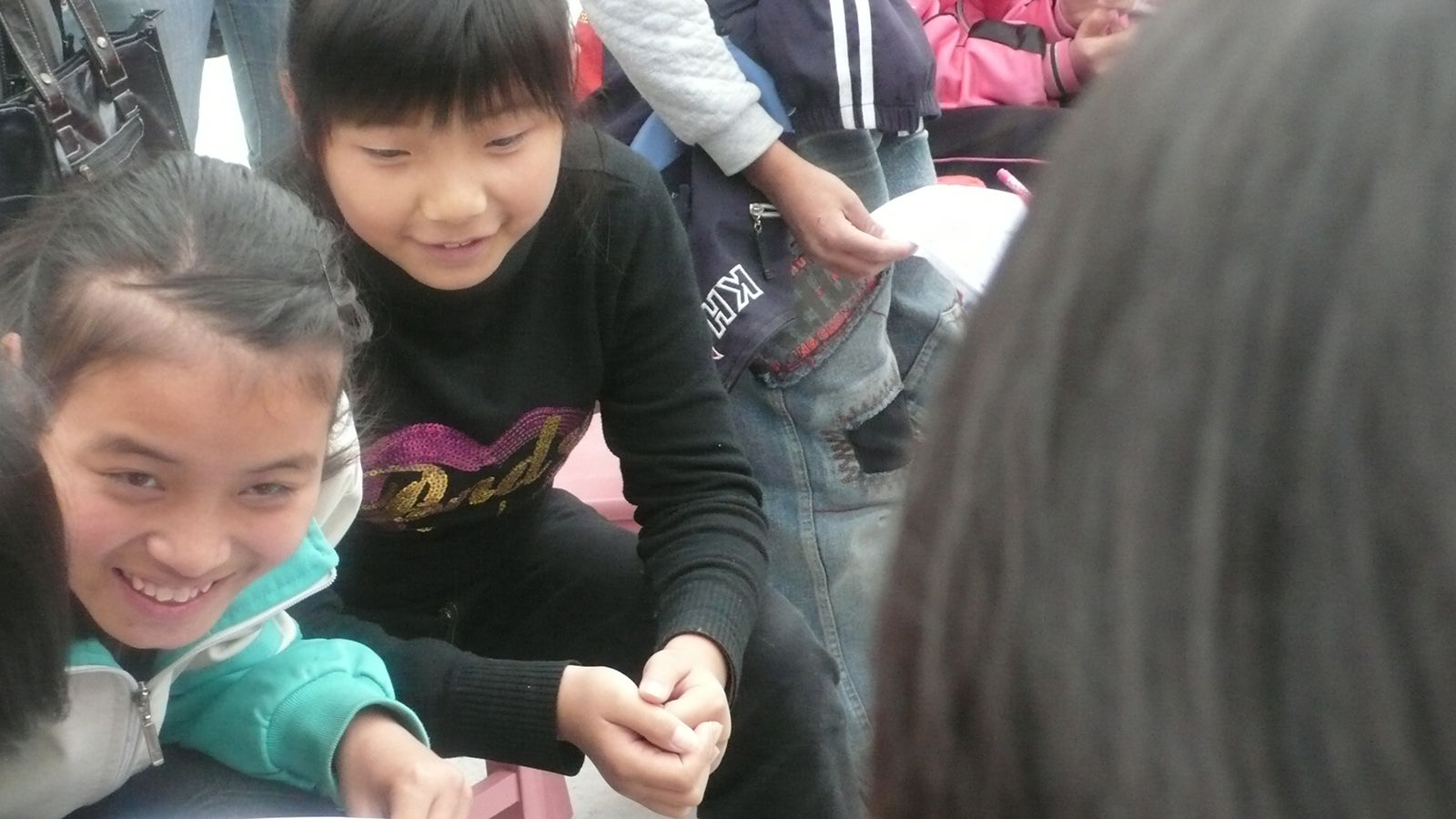 Our BigTops have proved hugely popular with children and the entire community. They offer preschools, after-school music, art and sports and other therapeutic activities. Most sites have six teachers, two caregivers, two supervisors and security guards, and serve from 500 to 1,000 children.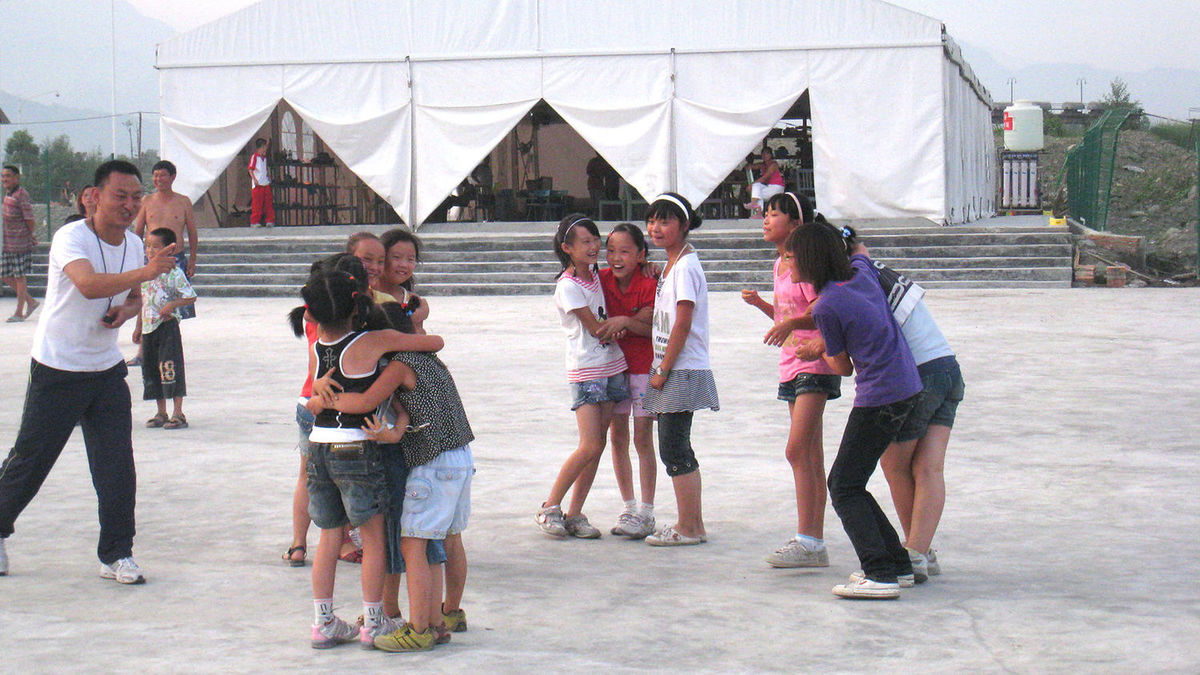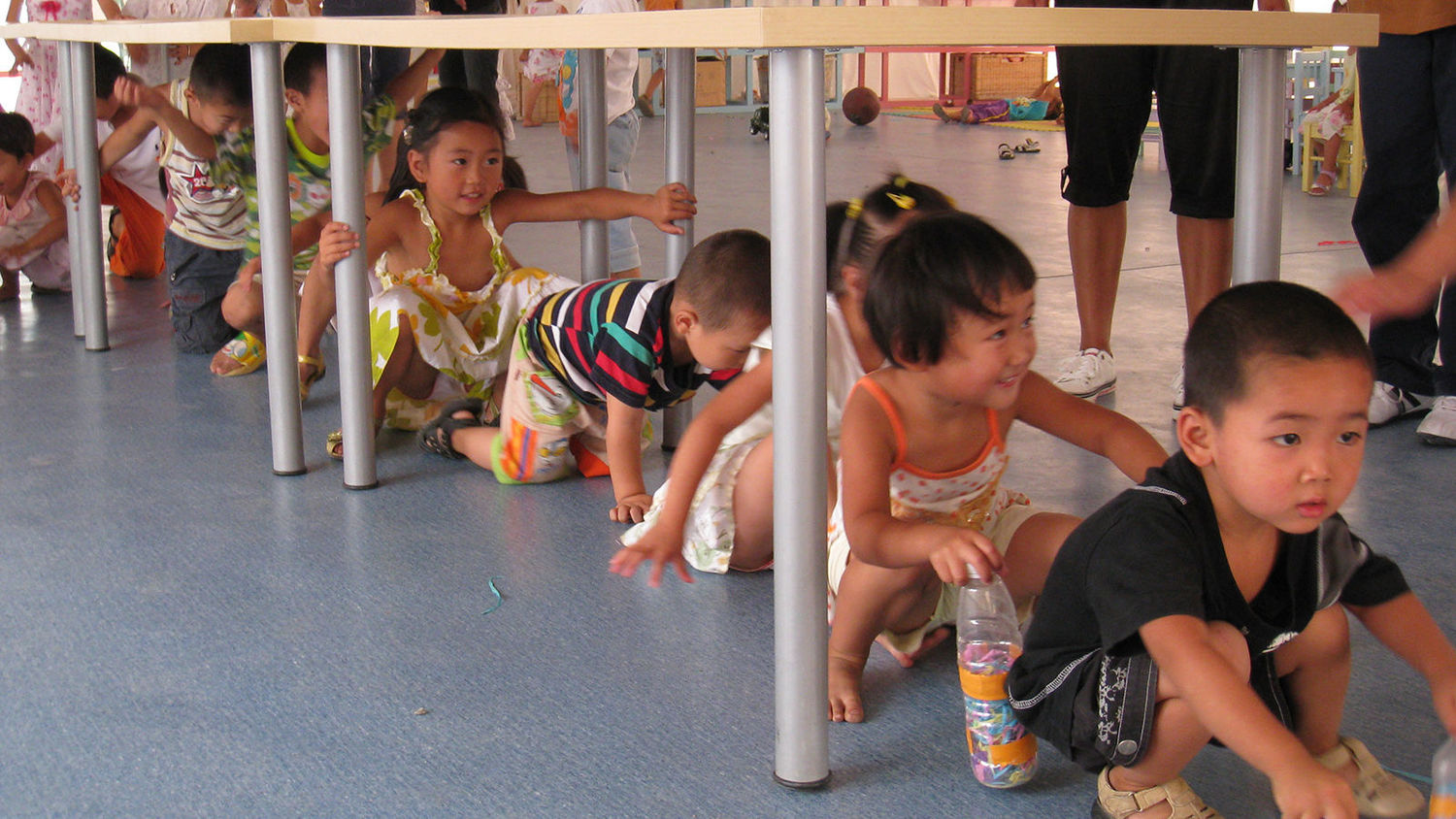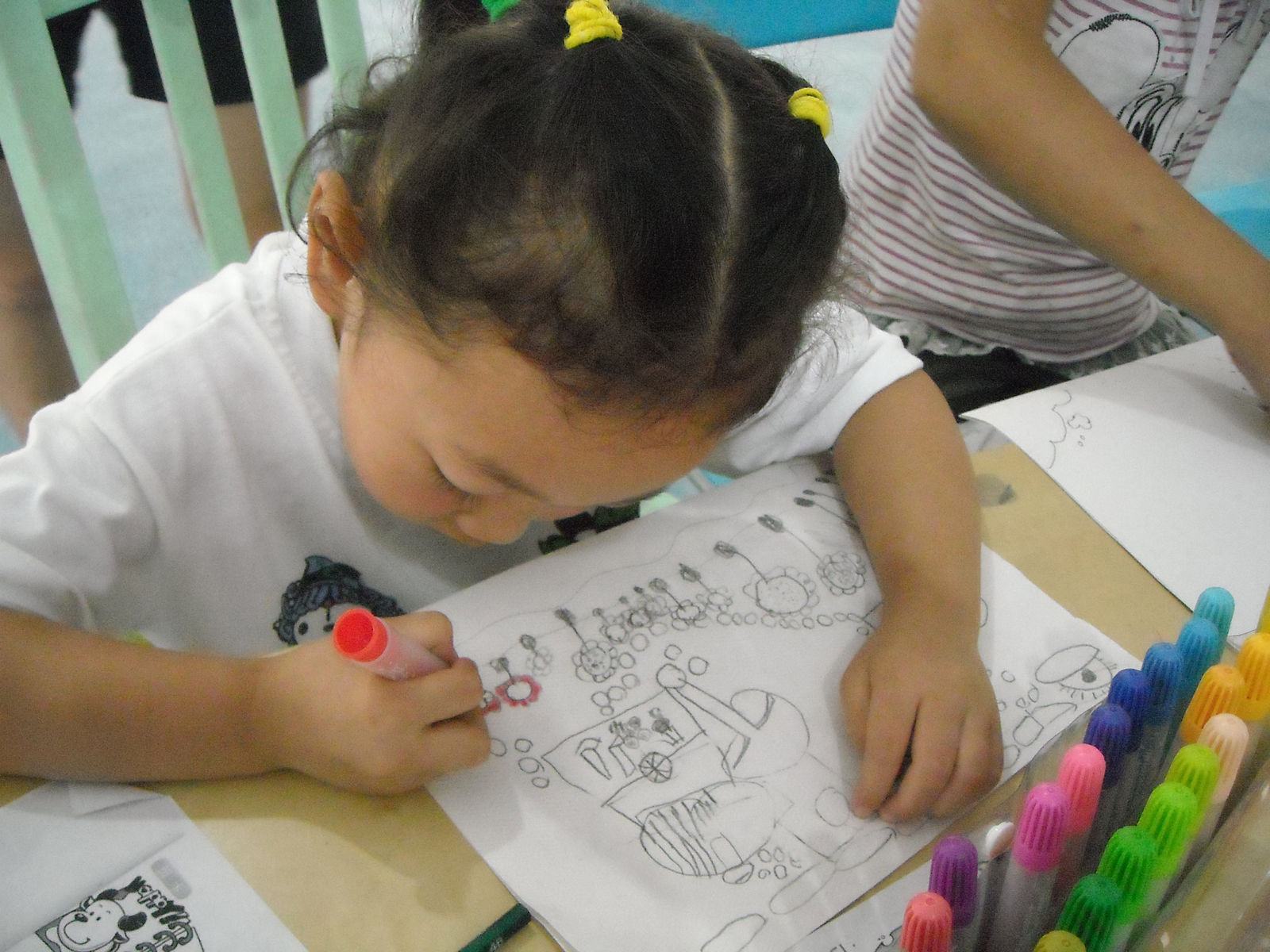 While the children receive counseling at the BigTops, it feels incidental – they come to play and to have a place that is their own and to feel safe.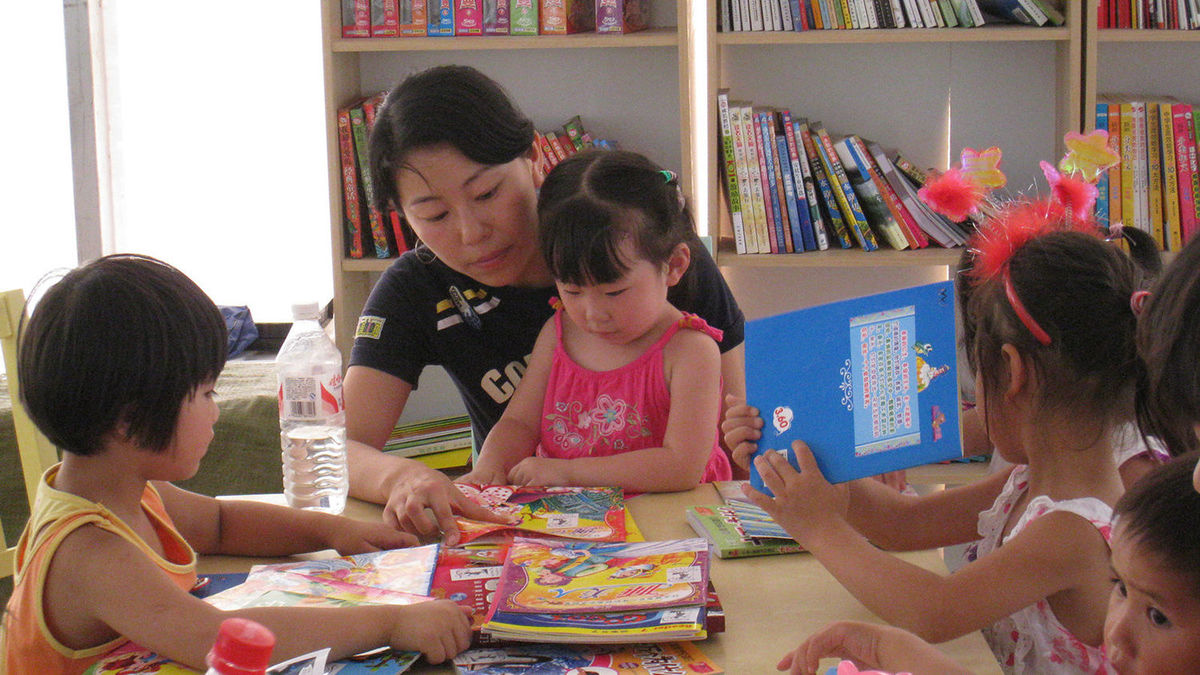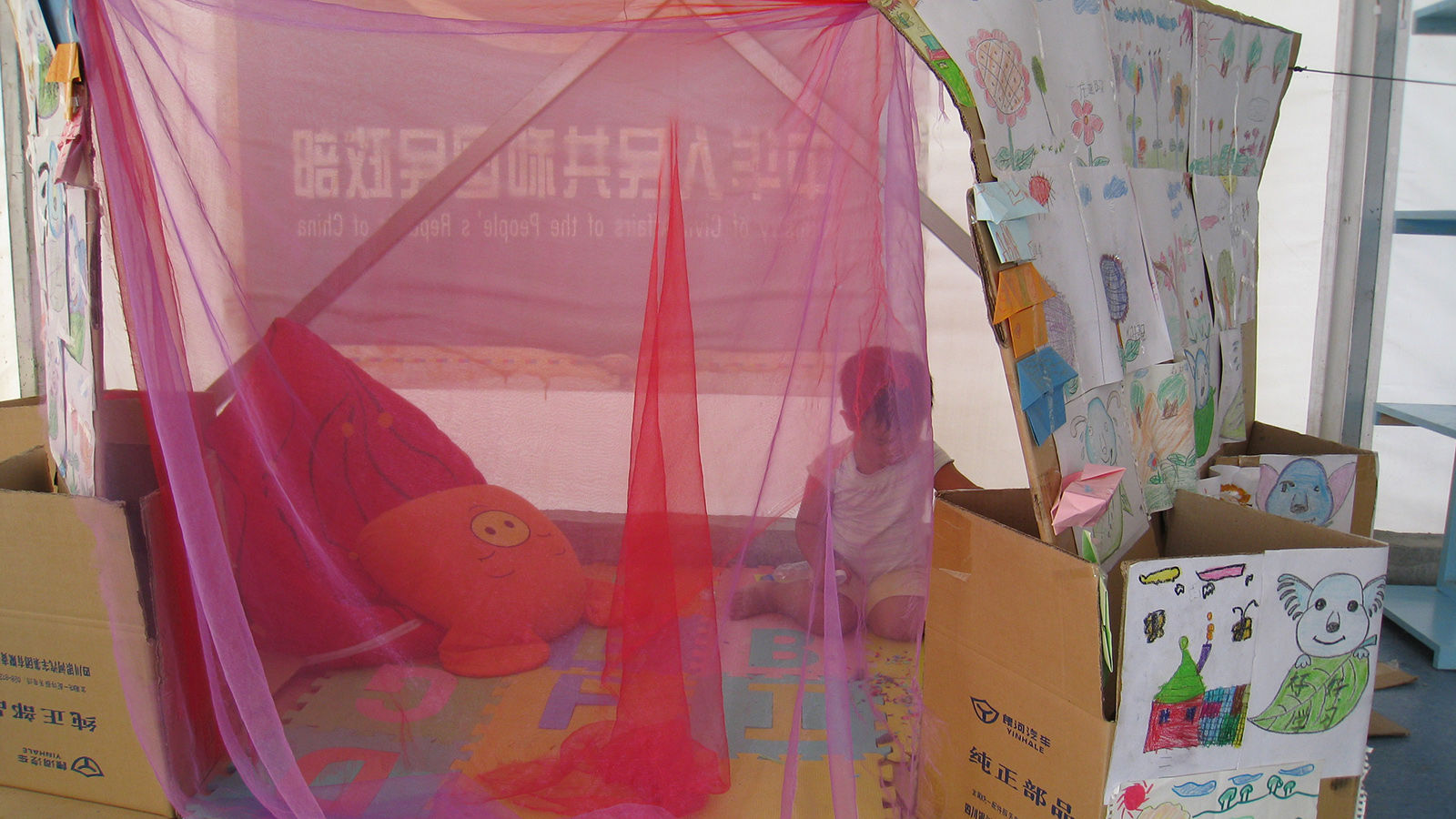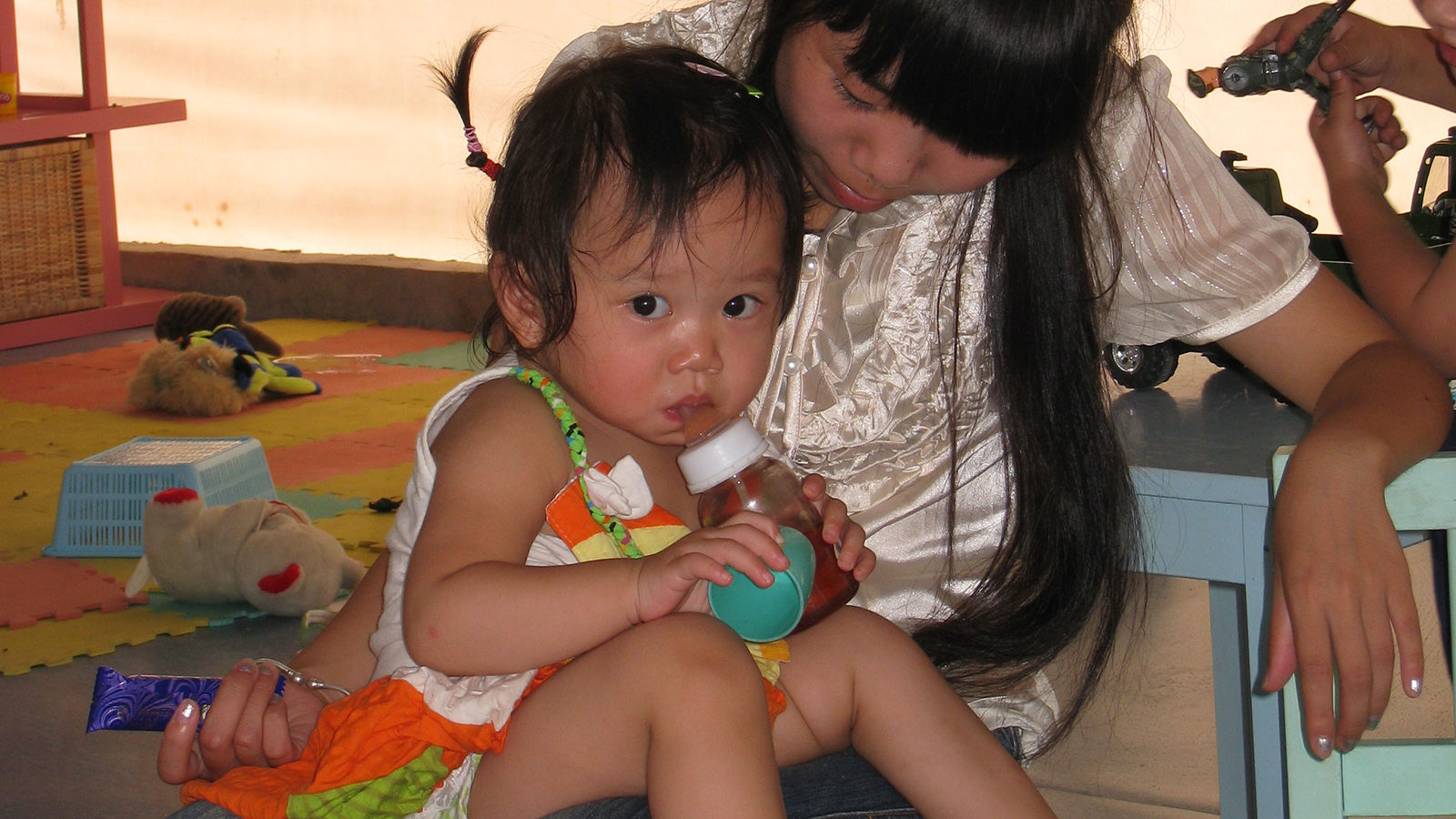 May 12, 2009
We had many visitors at our BigTops today. One of them was NPR correspondent, Andrea Hsu, who posted this story:
Placing Wishes on the Tree of Hope

Though the date on this entry will read May 11th, it is in fact the morning of May 12th here in Chengdu, the one-year anniversary of the Wenchuan earthquake.

As the anniversary has neared, I've been wondering a lot about how people will mark it. My friend Lily friend told me that at her daughter's nursery school in Chengdu, children will wear white flowers on their sleeves and hang paper hearts from trees. Our friend Wang Dan told me she'll visit the graves of her parents and her nephew, on the far side of Qingcheng mountain. I've heard that a lot of others are also heading out to Qingcheng mountain for the day, though likely to the part that's set up for tourism. The government has waived admission fees to almost all the tourist attractions today, so big crowds are expected.

Yesterday, I had the chance to see a small commemorative event, held at one of the Big Top tents set up by the group Half the Sky. Half the Sky was originally founded to help orphans in China, but after the quake, they set up recreation centers for children in six temporary camps in Dujiangyan. That later evolved into all-day preschool for several hundred kids, and a weekend rec center for older kids.

At the Gaogeng camp yesterday, nursery school teachers invited parents and grandparents to join their two and three year-olds for a special anniversary activity: placing wishes on the hope tree. Everyone huddled around tables – the adults in tiny wooden chairs with the toddlers in their laps. Teachers handed out markers and colorful paper flowers. The moms and dads, grandmas and grandpas were asked to write their child's name in the center of the flower, and a wish for the child. Then one by one, they approached a large poster drawing of a tree and picked up the little ones so they could stick their own flowers on the tree.

Afterwards, when everyone was eating cake, I went to get a close up look at the flowers. Overwhelmingly, the parents and grandparents had one wish: May you grow up to be healthy and happy. A simple wish for not so simple times.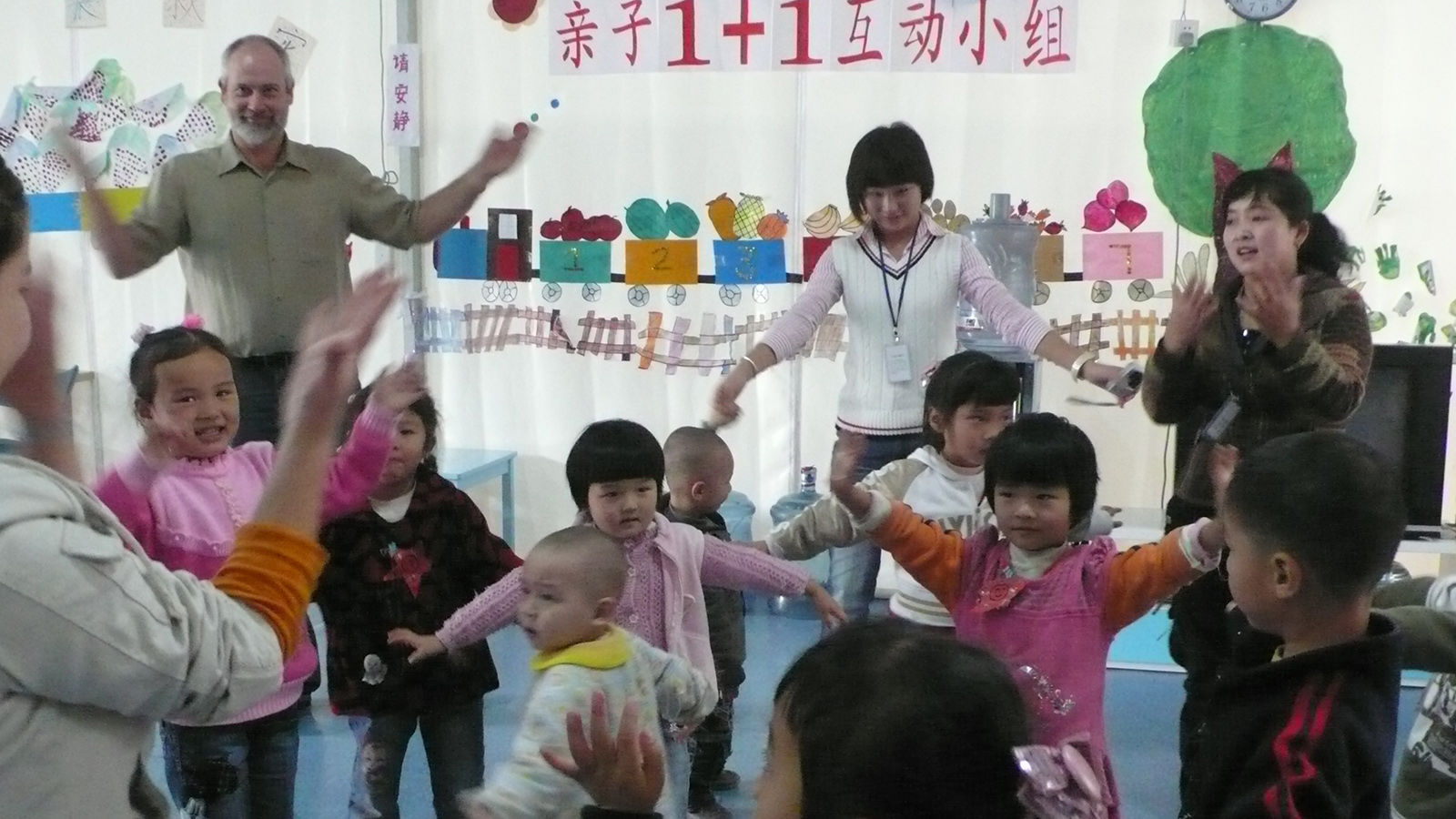 In the past several months, we have established six BigTops in refugee camps around hard-hit Dujiangyan. As promised, we're in it for the long term – until that happy day when there is no more need for our help.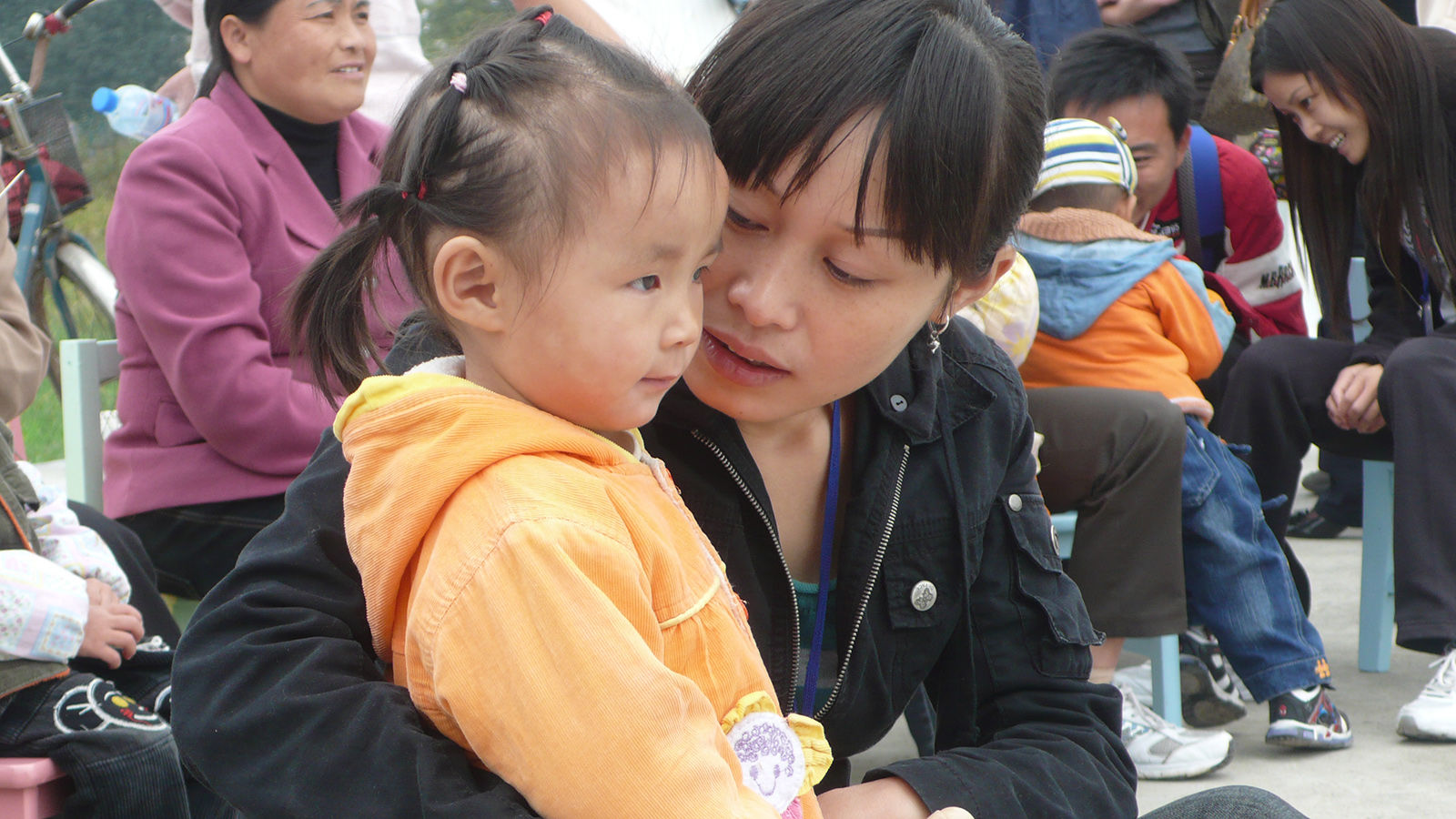 When there is a disaster of such a large scale, there is a moment in time when the world comes together to assist those stricken. There is moment-by-moment media coverage. There is a tremendous outpouring of love and concern and donations of every kind. What we most appreciate is that when you donated to our Children's Earthquake Fund, you chose to support a long-term project that is still helping the children long after the world's attention has moved on.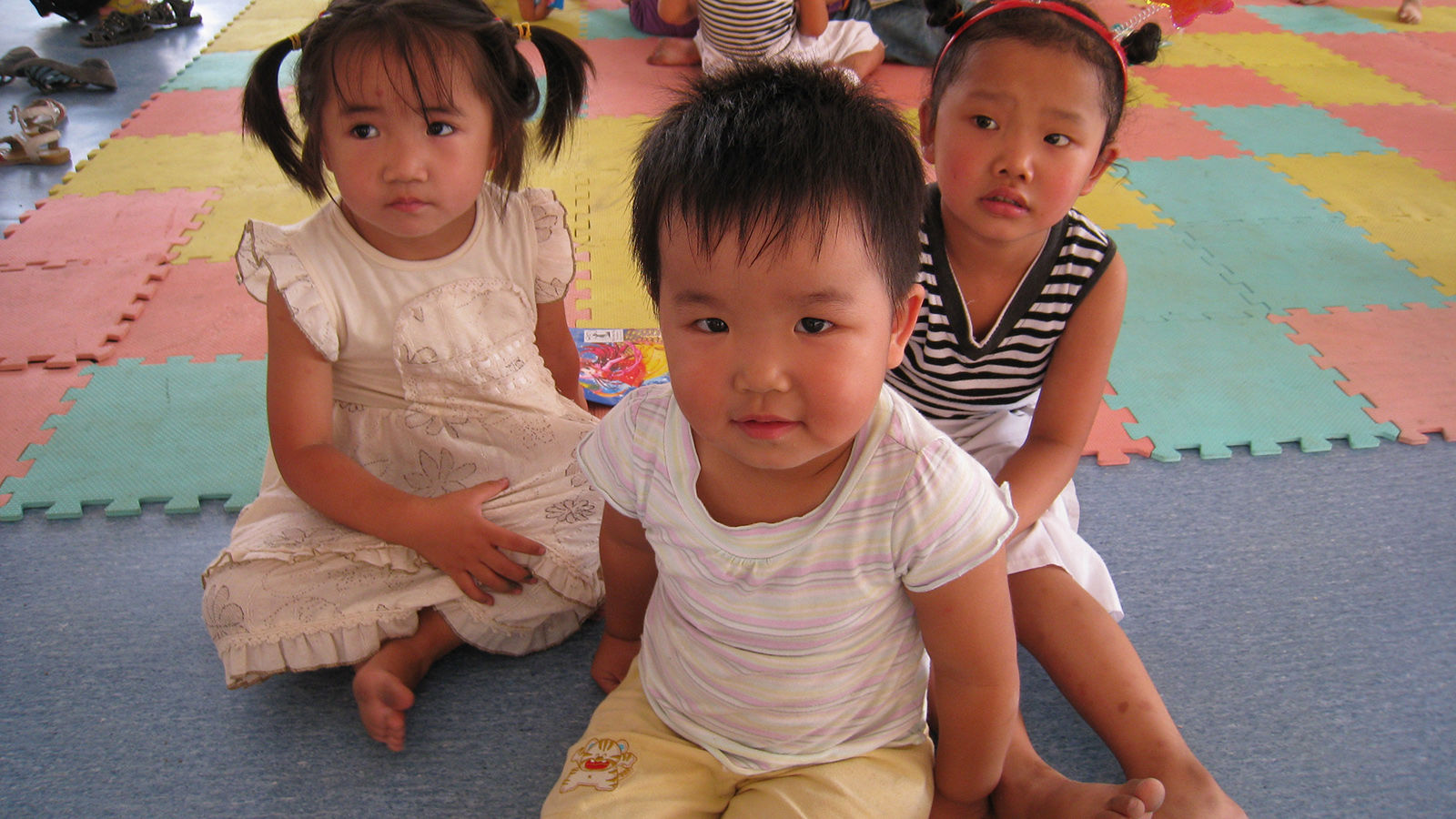 On behalf of the children who learned too young about the fragility of life, we thank everyone who has made our work in Sichuan possible.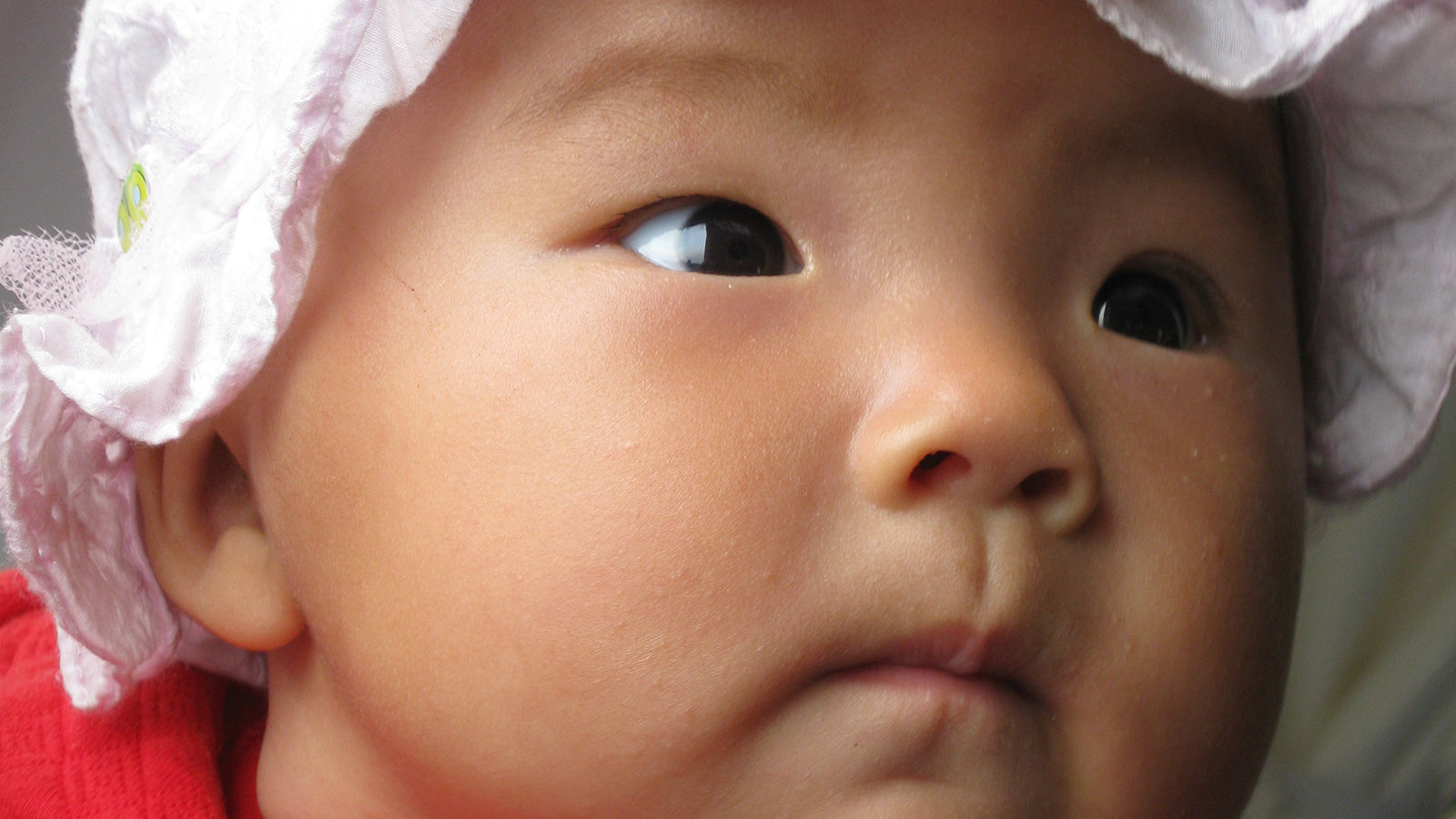 https://onesky.org/wp-content/uploads/2008/05/Banner-Quake-1.jpg
900
1600
Ivy Yu
https://onesky.org/wp-content/uploads/2023/01/25th-logo-6.png
Ivy Yu
2009-04-04 20:26:00
2018-09-07 21:34:09
The World Shook-5