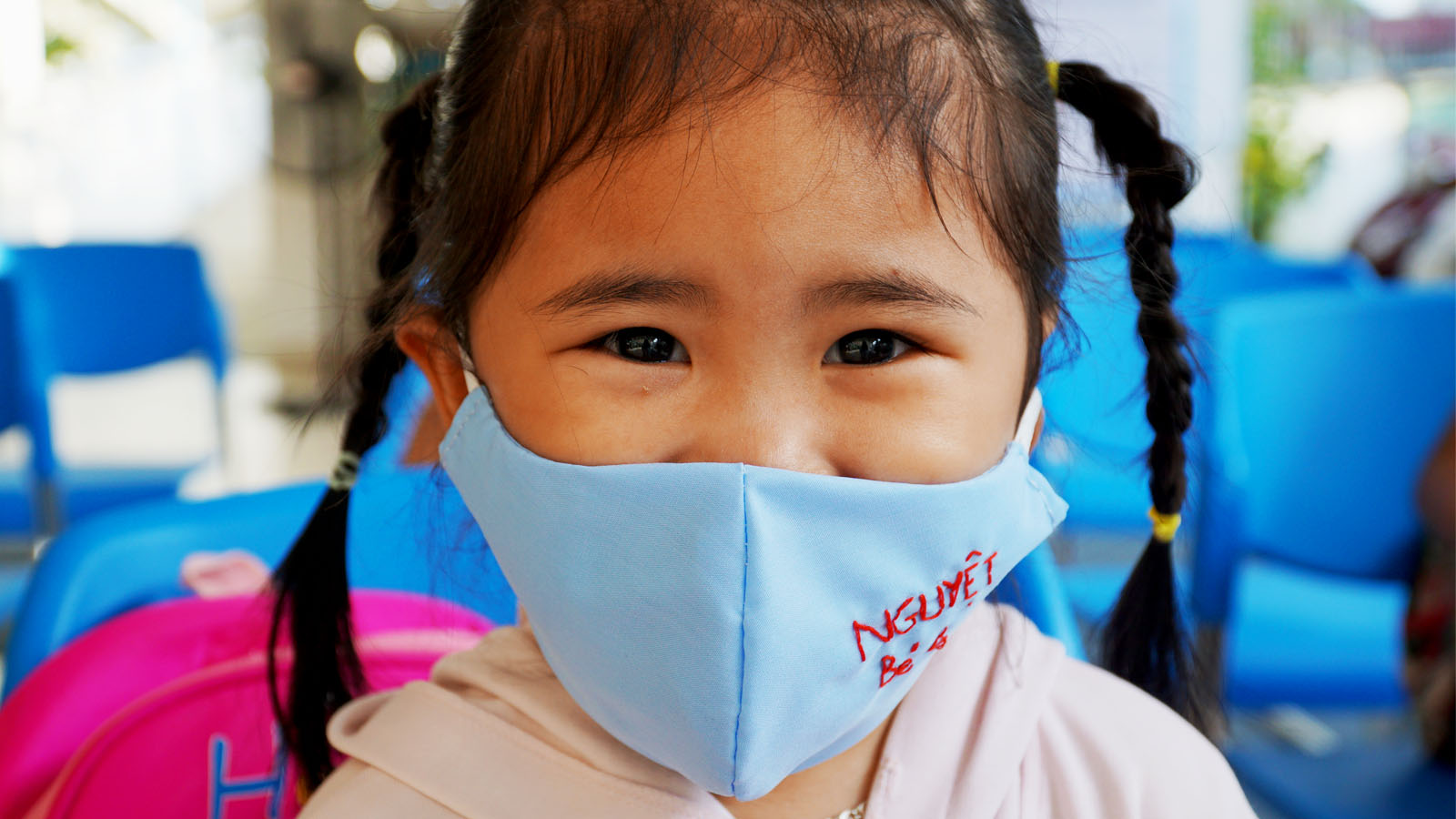 Teachers Make 260 Personalized Masks For Children They've Missed So Much
Each mask is embroidered with a name and a heart – a symbol of the love and care of a very special preschool.
Today marks a celebration for the OneSky Early Learning Center (ELC) in Da Nang, Vietnam as all pupils – aged six months to six years old – finally return to school after three months of closure due to the coronavirus (COVID19).
OneSky for all Children opened its Early Learning Center in 2017 in Da Nang's Hoa Khanh Industrial Zone in partnership with the Da Nang Department of Education and Training. It provides loving and nurturing care for the children of rural migrants working in the surrounding factory zone.
For teachers, parents, and children this has not been an easy time, but the masks handed out to the children are a symbol of love, hope and health.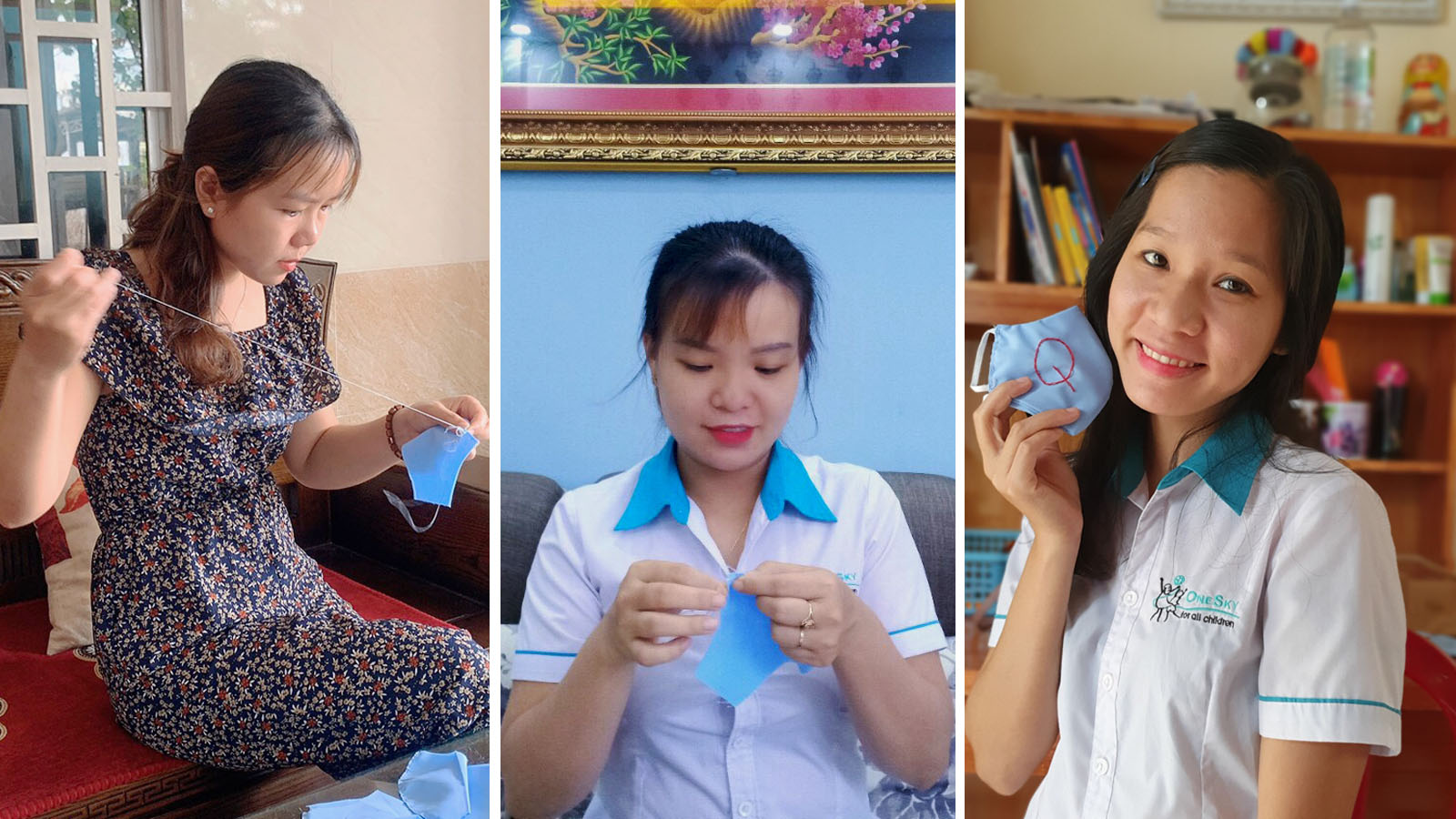 A total of 260 personalized masks were made by 46 teachers and were distributed to parents ahead of the opening, alongside a medical declaration form and hygiene guidelines.
Teachers are very aware that even more important than wearing a mask is wearing it correctly. Parents have also been sent an instructive video that will help the children. It also includes instructions for effective handwashing.
"This is the first time I've made face masks," said Teacher Ho Thi Phuoc Hung (pictured below). "I was worried I would make mistakes. However, after finishing making the face masks and embroidering all the children's names on them, I was filled with joy and hope. All the teachers have put our hearts into making these."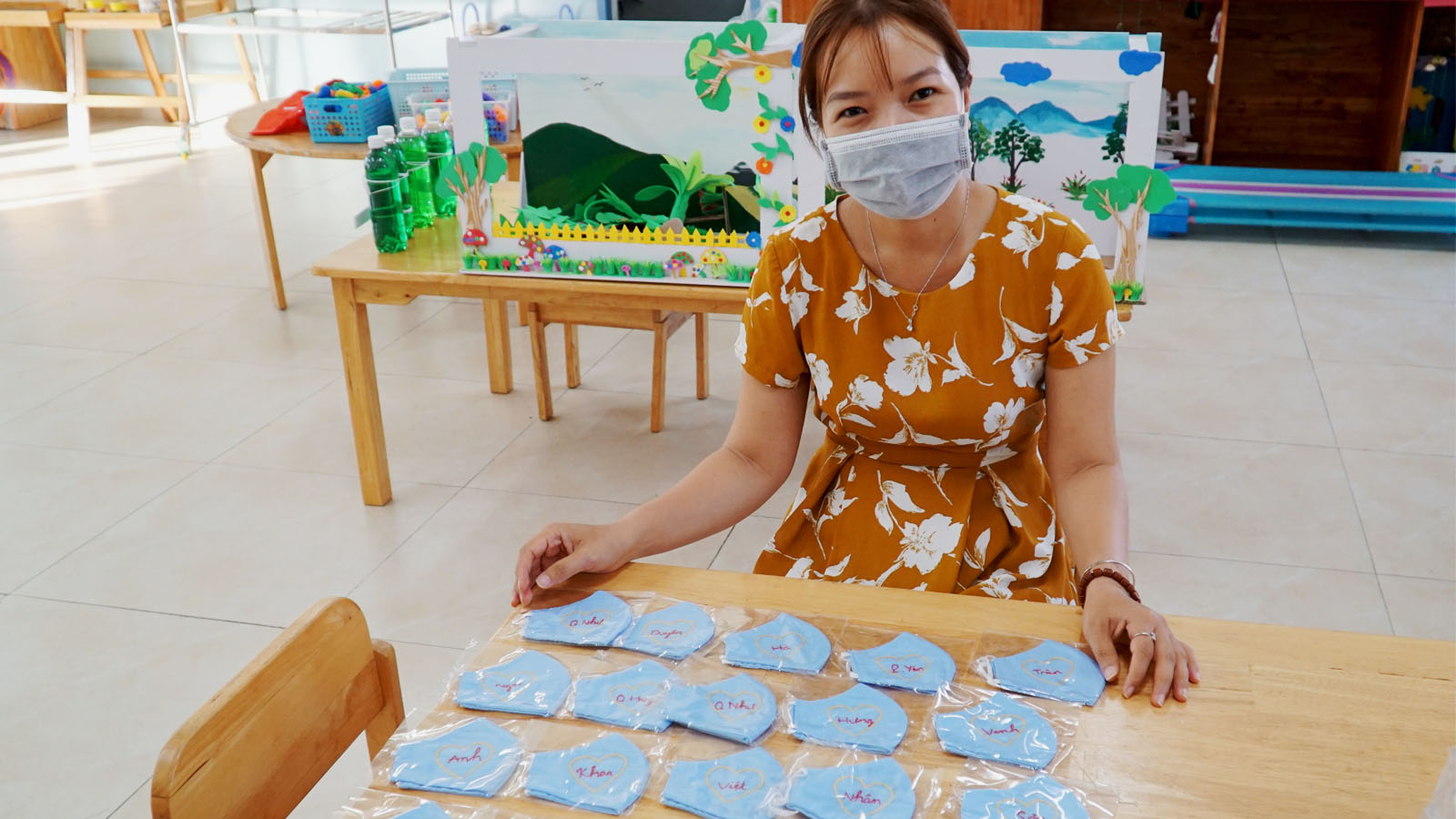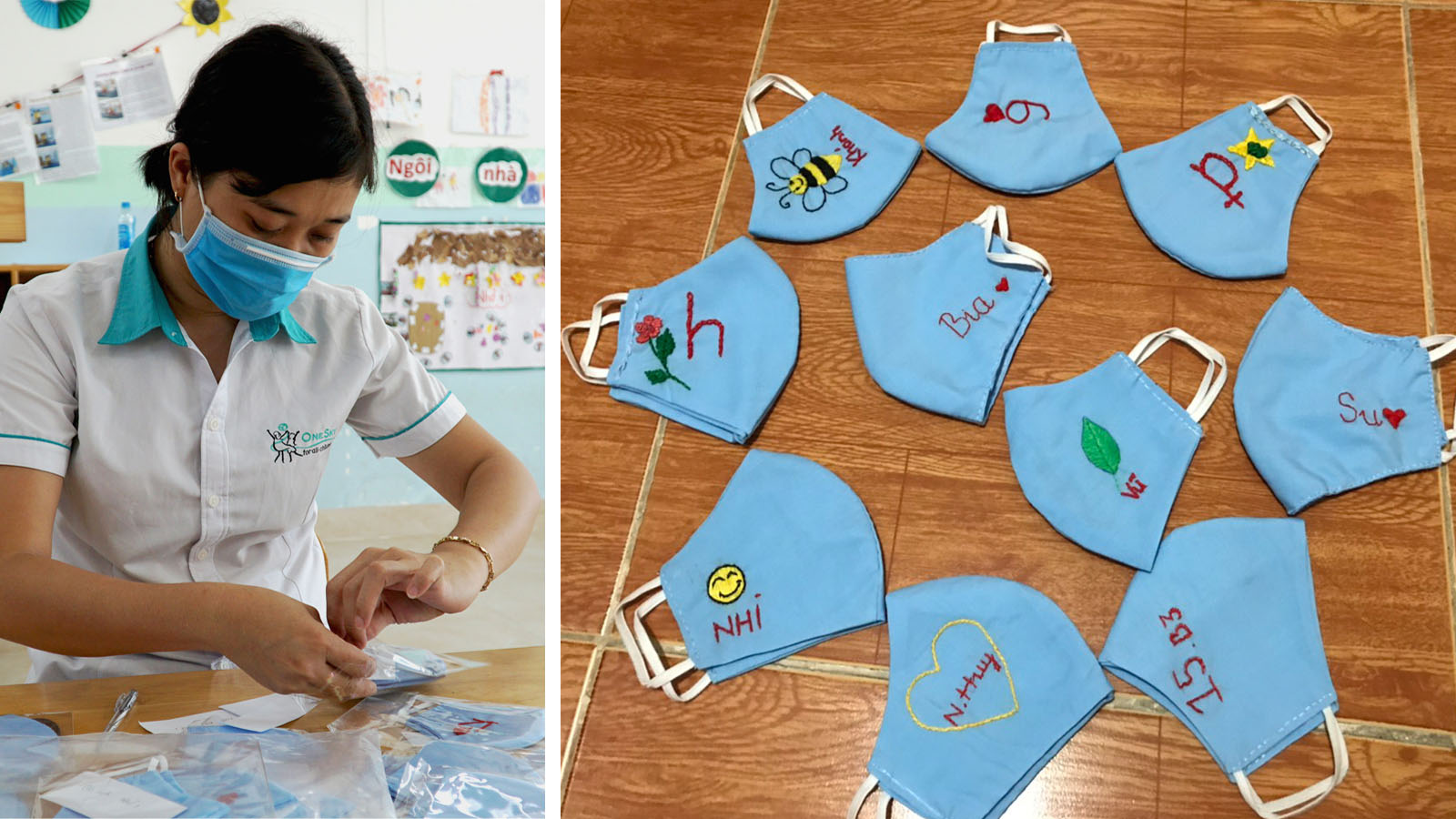 So much has happened, not just in Vietnam but across the globe, since the children last attended school. Hung is just happy to welcome back safe, healthy children.
"I hope whenever they use these face masks, they will remember that their teachers love them and want them to be protected," she added.
"Seeing their faces, happy to be at school and so proudly wearing their masks … it makes everything worthwhile. This is a special day!"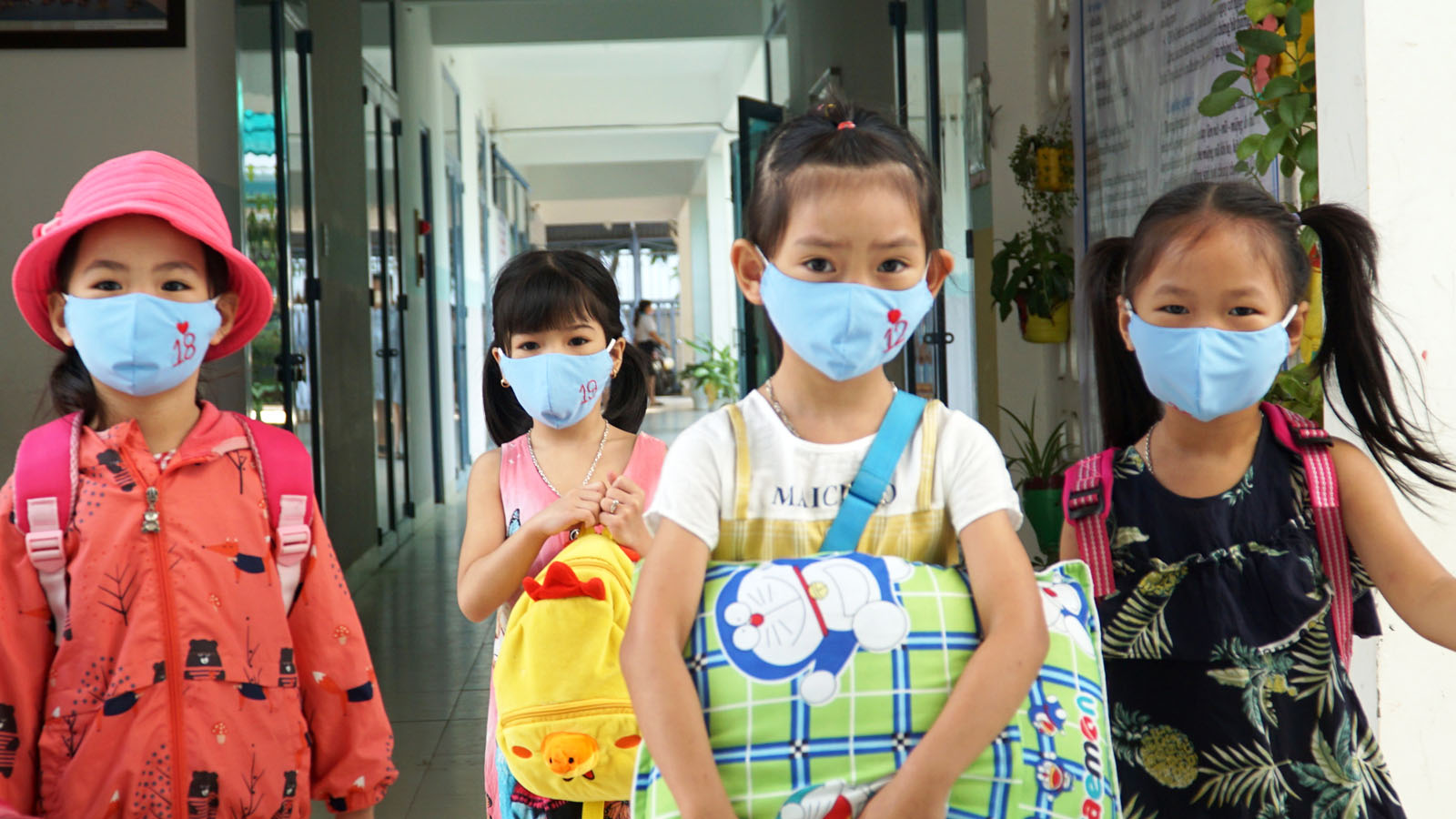 OneSky is also a hub for providing training for home based carers. For many low-paid workers home based childcare (HBC) centers are their only option. OneSky is set to expand its HBC training across 19 provinces in partnership with Vietnam's Ministry of Education and training
It's not just a big day for children and teachers. As factory workers, many parents have had to reduce working hours or move to night shifts in order to take care of their children. Others took children to their home villages to stay with grandparents. The reopening of the ELC means many parents can now return to work fulltime.
SEE ALSO: PHOTO GALLERY: Finally Back to School – OneSky's Early Learning Center in Vietnam!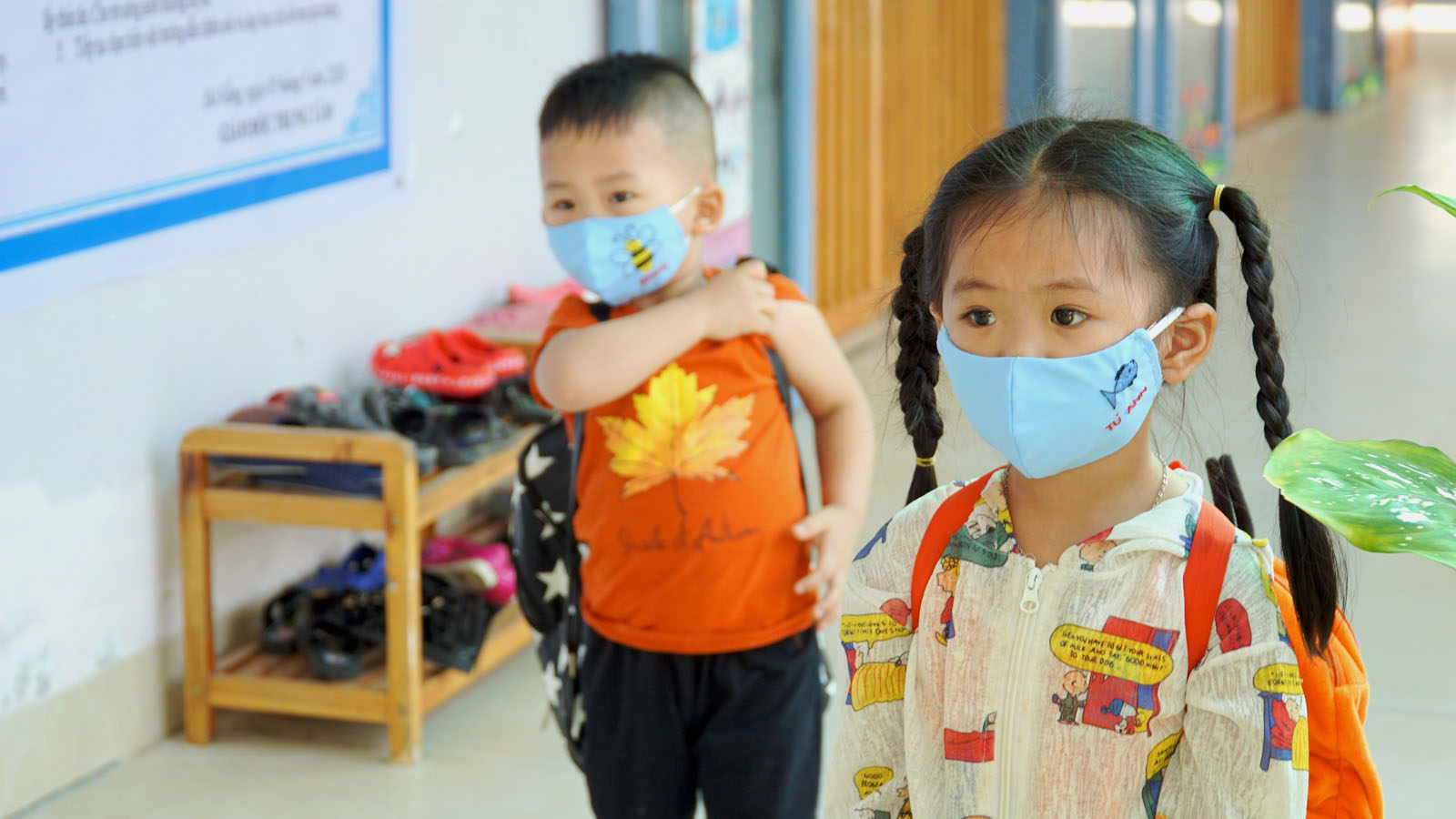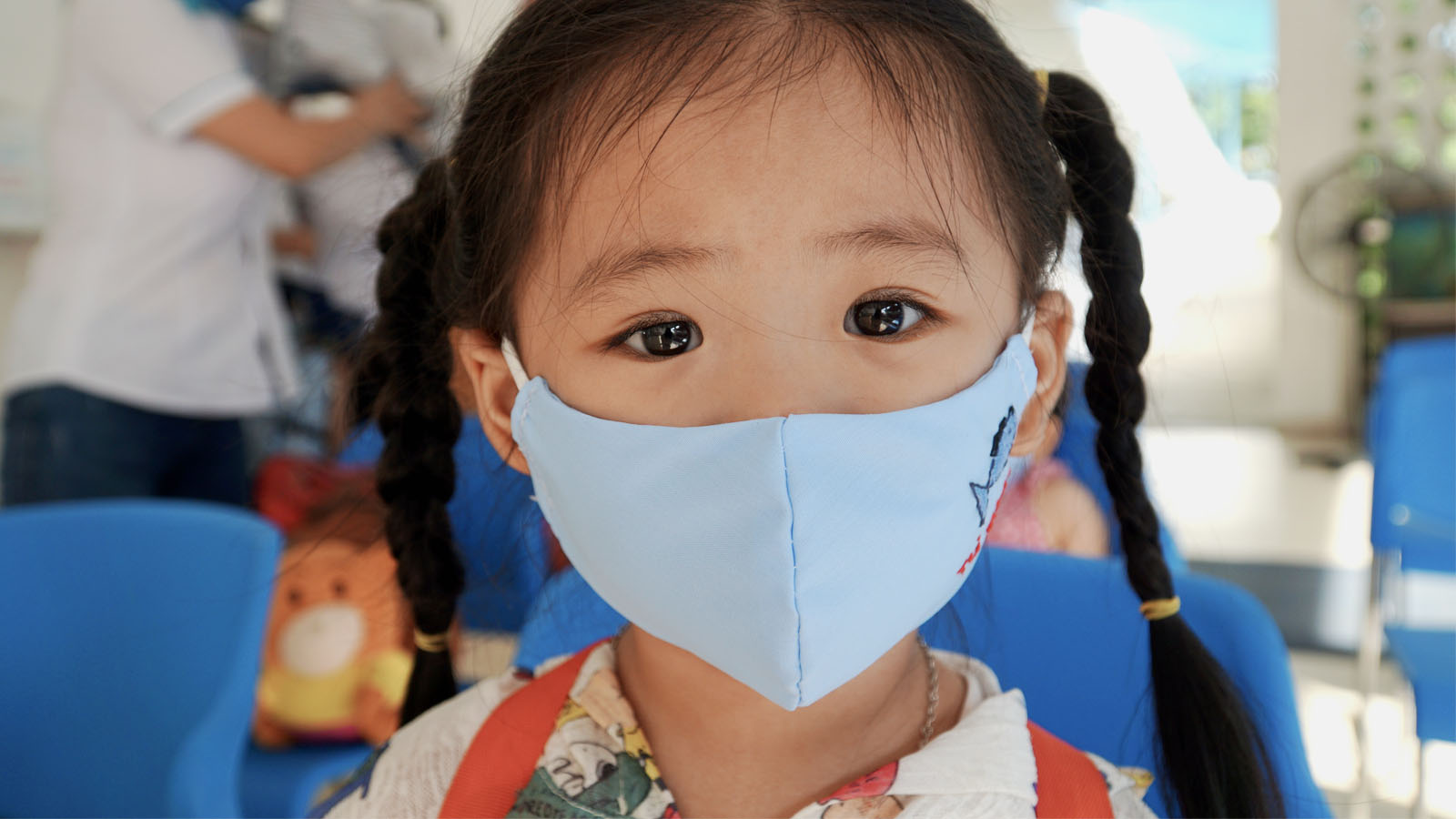 https://onesky.org/wp-content/uploads/2020/05/mainheadpicweb.jpg
900
1600
Steve Jackson
https://onesky.org/wp-content/uploads/2023/01/25th-logo-6.png
Steve Jackson
2020-05-11 02:50:44
2020-05-11 03:16:05
Teachers Make 260 Personalized Masks For Children They've Missed So Much