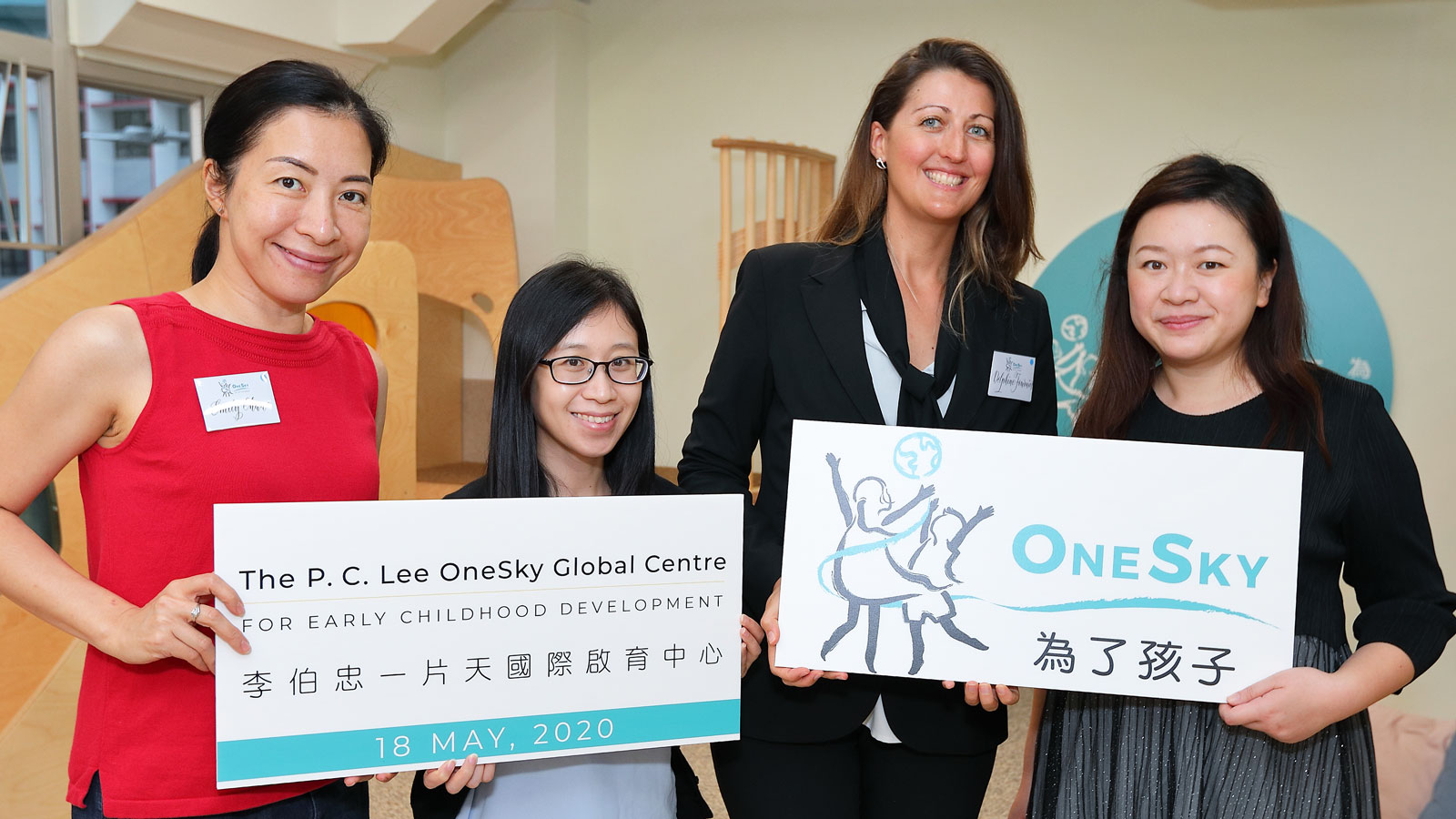 #OneSkyHeroes – Generali believes in the importance of families, that's why it believes in OneSky
A passionate partnership in Hong Kong – Generali finds a kindred spirit in OneSky
Generali's reach is global with a presence in over 50 countries. But its Italian roots and culture are still evident. For Josi Chiang, Head of Generali's The Human Safety Net program (THSN) in Hong Kong, that was why it first recognized OneSky for All Children (OneSky) as a potential partner.
"As an Italian company, Generali holds true to its roots. We value the importance of families and of the time they spend together," said Josi.
"So, when we were looking to launch our local THSN program as part of Generali's global movement, families were always at the forefront of our thinking."
"We were looking for a local NGO that assists vulnerable families in Hong Kong with emphasis on very young children. The formative years are when children develop their social, cognitive and physical skills and that's the time we think we can make the most difference."
To this end, THSN has pledged to fund OneSky's Family Centre in Sham Shui Po for children aged 0-6 and their Family Mentors who are essential to providing loving and responsive care to the children. The partnership will include supporting the development of OneSky's program in the center and volunteering by local Generali employees.
For OneSky's Director of Development in Hong Kong, Susanna Lee, Generali's passion and energy has been very inspiring. It's clear it will be an exciting partnership.
Susanna joined a two-day THSN workshop with Generali staff recently and left elated.
"I just felt so energized and moved by their commitment. It's impossible not to look forward and imagine what we can achieve together," said Susanna. "There was so much passion and creativity in the room."
Also looking ahead, Josi believes the partnership will mean a better future for Hong Kong's most vulnerable children.
"Hong Kong is a developed city, but at the same time, space is a problem and inequality is huge. One-fifth of the city's population lives below the poverty line and many are living in cramped homes without any space to grow and play."
It's a huge challenge but Generali is keen to play their part in bringing lasting change.
"It is disheartening to see so many lacking opportunities and having such a difficult start in life," added Josi. "We believe everyone should have a real chance. OneSky knows that they can help children by providing space to play and grow, and help develop skills with love and care.
"In doing so they are assisting families as well as our future communities. Hopefully, this vicious cycle of poverty can be broken."
https://onesky.org/wp-content/uploads/2020/08/CKK_8753-web.jpg
900
1600
Steve Jackson
https://onesky.org/wp-content/uploads/2023/01/25th-logo-6.png
Steve Jackson
2020-08-12 07:54:03
2020-08-12 07:54:03
#OneSkyHeroes – Generali believes in the importance of families, that's why it believes in OneSky