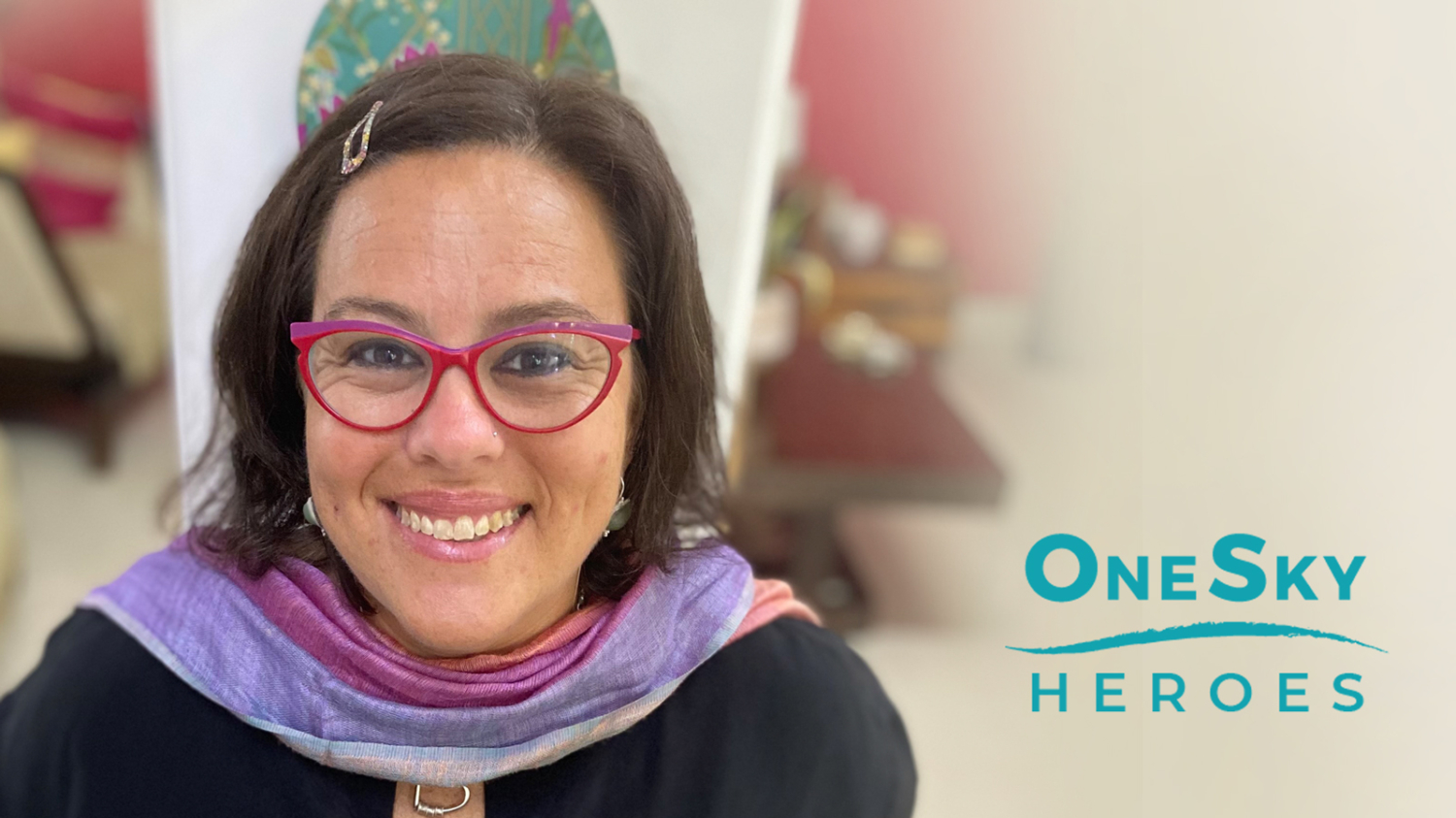 OneSky Supporter Misty Castañeda, Founder of For Purpose Kids
Longtime OneSky supporter Misty Castañeda, founder of For Purpose Kids, is known for her Global Kidizens, a unique collection of hand-knit dolls showcasing diverse characters to help children discover and embrace different cultures.
Misty donates a portion of her company's proceeds to OneSky. And, next spring, she will be donating 25 dolls (of her Míng Lì doll from China) to our Hong Kong Gala. Misty has also visited OneSky's Early Learning Center in Vietnam after spending time volunteering with the U.S. Team in the States.
Recently, with the holiday season fast approaching, The Toy Association named her Global Kidizen Doll Collection among the "top toy trends of the '22 holiday season" for their purpose-driven play introducing children to diversity and inclusion.
The dolls are handmade by Artisans in Peru working within a certified fair trade organization using non-toxic, sustainable cotton yarn. They feature their own cultural stories, highlighting similarities and celebrating differences.
"It makes me so happy to be a small part of the OneSky journey and support the incredible work of the organization through donations, both personally and through For Purpose Kids," shared Misty, who lives with her husband and children in Florida.
Read on for a special Q&A with Misty, this month's OneSky Hero …
How did you first become involved with OneSky?
We moved to Hong Kong in January 2014 and I began volunteering that spring with babies and young children at both Po Leung Kuk in Causeway Bay and at the Hong Kong Society for Protection of Young Children in Mong Kok. I learned about OneSky at the CSR Asia Conference and heard about (OneSky's founder) Jenny Bowen's vision and journey. I remember sitting in the audience during the presentation, hearing from a woman representing Chunhui Children (OneSky's sister organization in China) with tears streaming down my face, as I related their work with my volunteering with the babies in Hong Kong. It was at that moment that I hoped to find a way to be connected with and support the amazing work of OneSky.
In 2018, you visited our Early Learning Center in Vietnam. How did that trip come about?
We relocated back to the U.S. in 2015, were planning a return visit to Hong Kong, and wanted to include a vacation somewhere in SE Asia. I had thought to see if it would be possible to visit the newly opened children's center in Vietnam as I had begun volunteering directly with the team at the Berkeley office. After making many arrangements, we confirmed my visit to the center where I was able to meet the staff and learn more about the life-changing work they were doing for communities in Vietnam.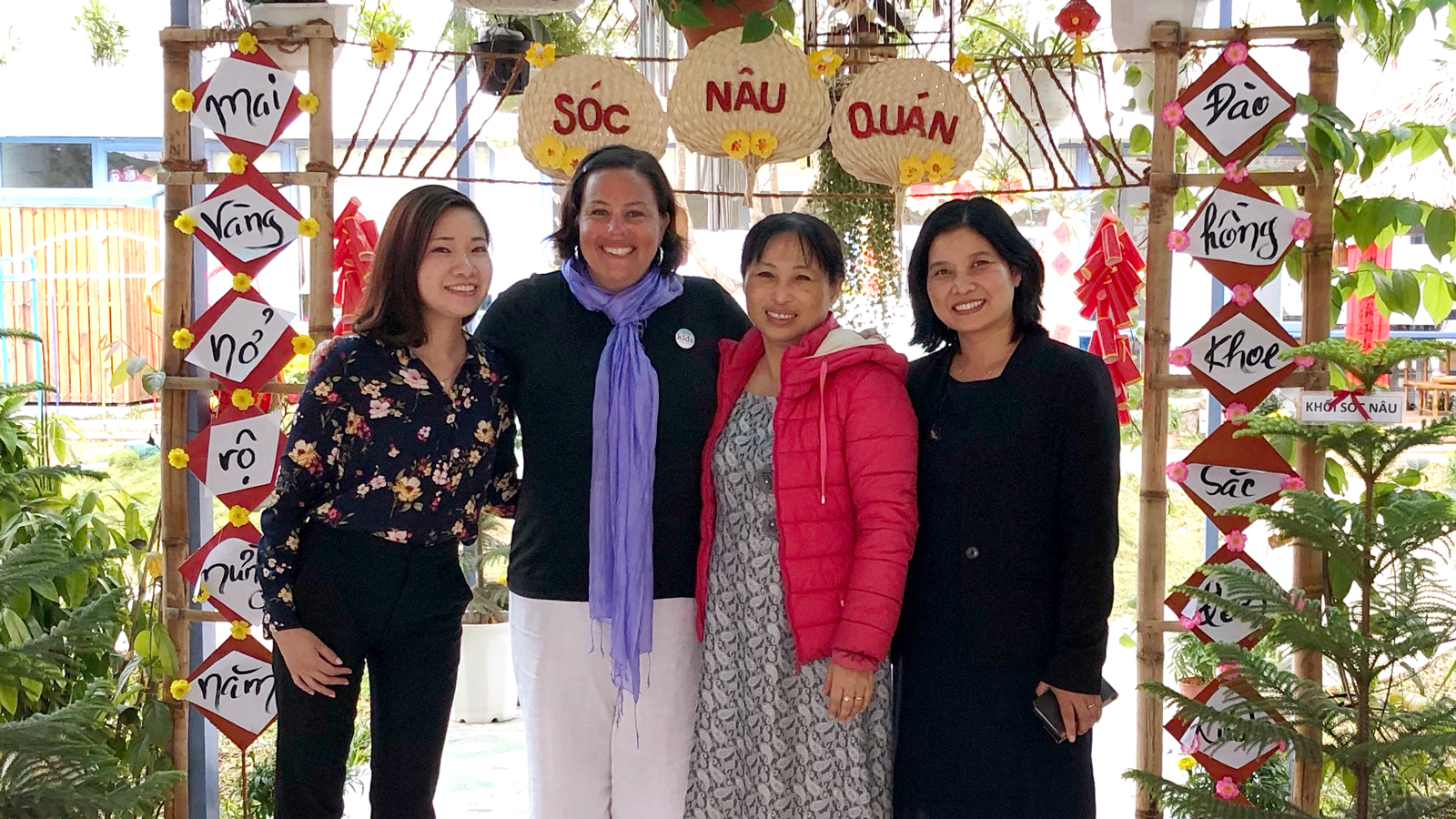 Tell us about the dolls you will be donating to the Hong Kong Gala!
For Purpose Kids will be donating 25 hand-knit dolls to the Hong Kong Gala in Spring 2023. We will be offering our Míng Lì doll from China. While we have five dolls in our Global Kidizen Collection of dolls and stories, we wanted to feature Míng Lì and her story and have those dolls available as an opportunity for play, to be placed in orphanages and early childhood centers in the OneSky network. While children need to learn about cultures from all over the world, it is of particular importance for children to see themselves represented in the stories they read and the toys they play with, and Míng Lì will create the perfect opportunity for that experience.
How did you choose OneSky as one of the global organizations/communities that you support via your company?
We work with Development Partners from each culture and country we represent with our dolls and one of the ways we thank them for their contribution is to allow them to select the organization in their country that will receive donations from the sales of each doll. Our partner for Míng Lì is Selina Yu, from Jiaxing, China. Selina and I were neighbors back in the States, both with young children, and it was such a joy to collaborate with her on Míng Lì's story. When I asked about which organization she would like to support, imagine my surprise and delight when she told me that her mother, in Jiaxing, had been connected for many years with Chunhui Children! It was one of those things that seemed so coincidental, yet completely serendipitous and meant to be at the same time.
How did the idea to focus on the dolls, specifically, come about?
When I started For Purpose Kids, I designed educational toolkits for kids about being kind and doing good for people, animals, and the environment and created five multicultural characters to support that effort. I began ideating and researching fair-trade, hand-knit doll production within artisan communities around the world, and COVID provided the opportunity to pursue that vision. I worked with a friend and talented artist to design the dolls and, virtually, I found a partner in Peru who was willing to collaborate with me to design and produce our first order of dolls.
What plans do you have for your company going forward?
We are hoping to publish our first book in the coming year, as we already have a completed manuscript to work with. It will be a more complete version of Míng Lì's story and we can't wait to share it with the world!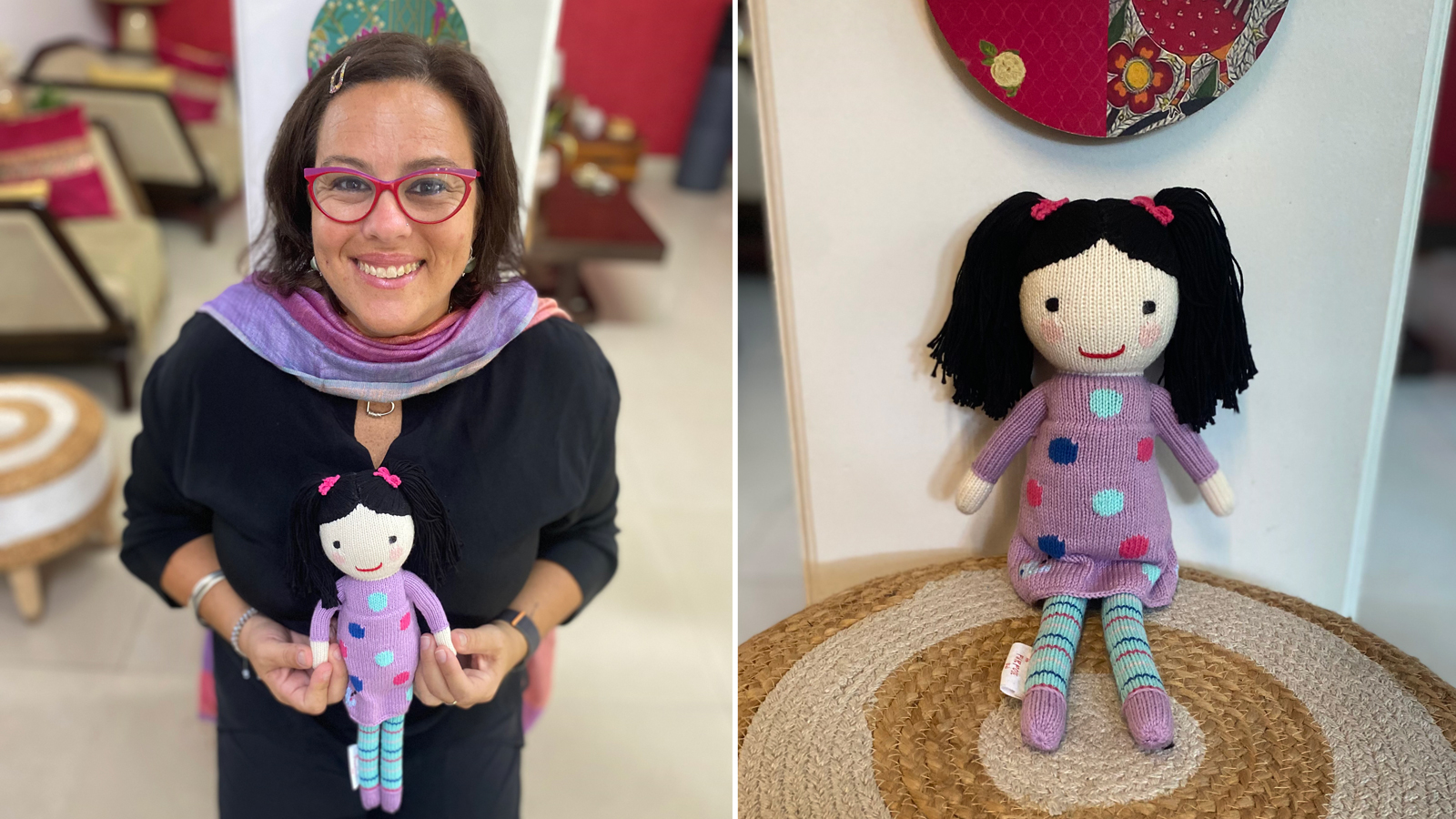 https://onesky.org/wp-content/uploads/2022/10/Misty-Castaneda_Hero.jpg
900
1600
Debbie Cohen
https://onesky.org/wp-content/uploads/2023/01/25th-logo-6.png
Debbie Cohen
2022-10-26 12:36:01
2022-10-26 12:36:01
OneSky Supporter Misty Castañeda, Founder of For Purpose Kids