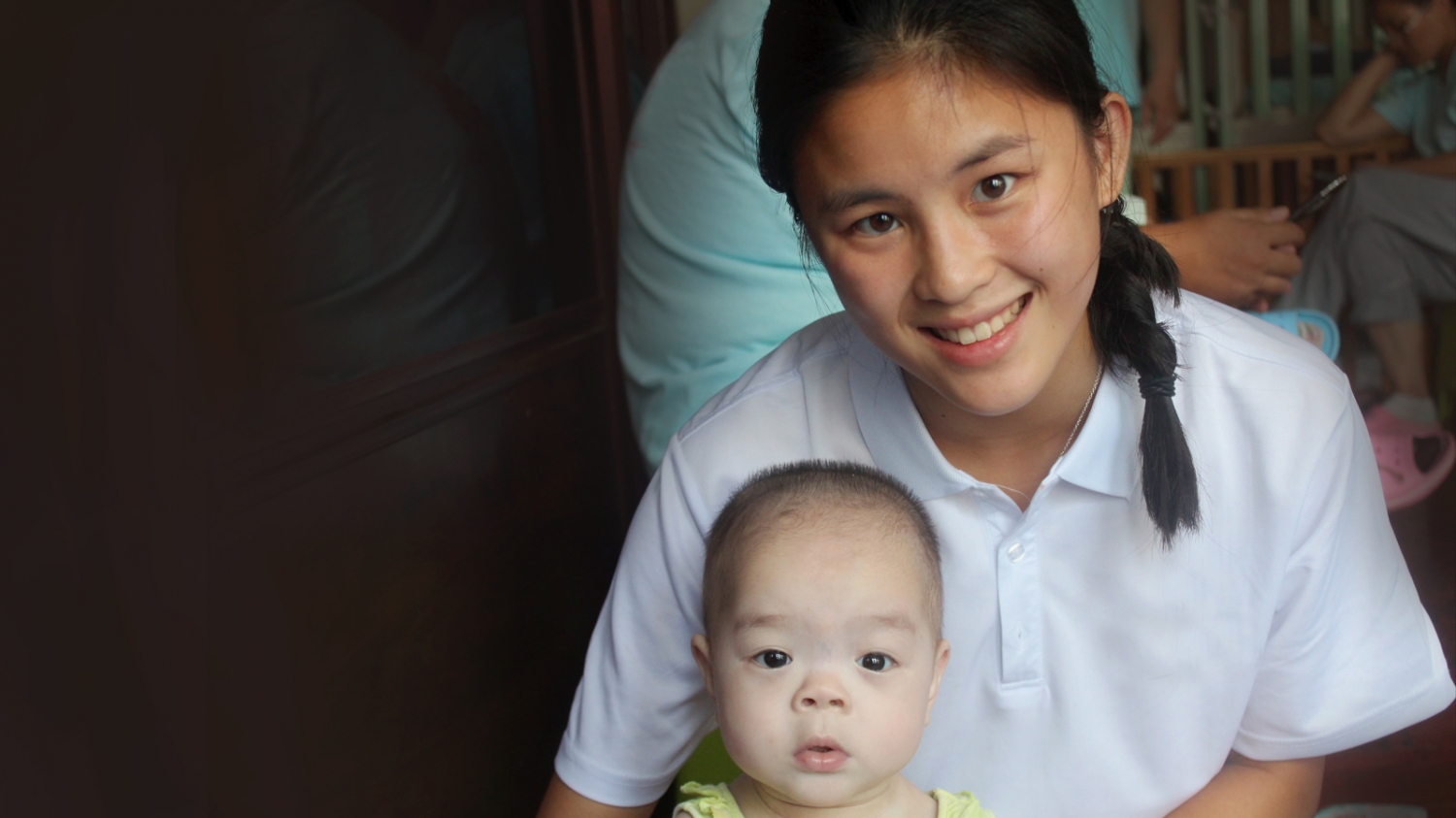 OneSky Hero Eliza McGinley Wants All Children to Know they Matter
How time spent at OneSky's China Care Home in Beijing in 2018 inspired this young woman to choose a career in education.
Eliza McGinley wants to help children feel they belong; to teach them that they are smart, beautiful and that they matter.  Following a life-changing experience at OneSky's China Care Home in Beijing in 2018, where on her first day she made a special bond with baby Nana, Eliza decided she wanted to be a teacher, to help children grow and learn.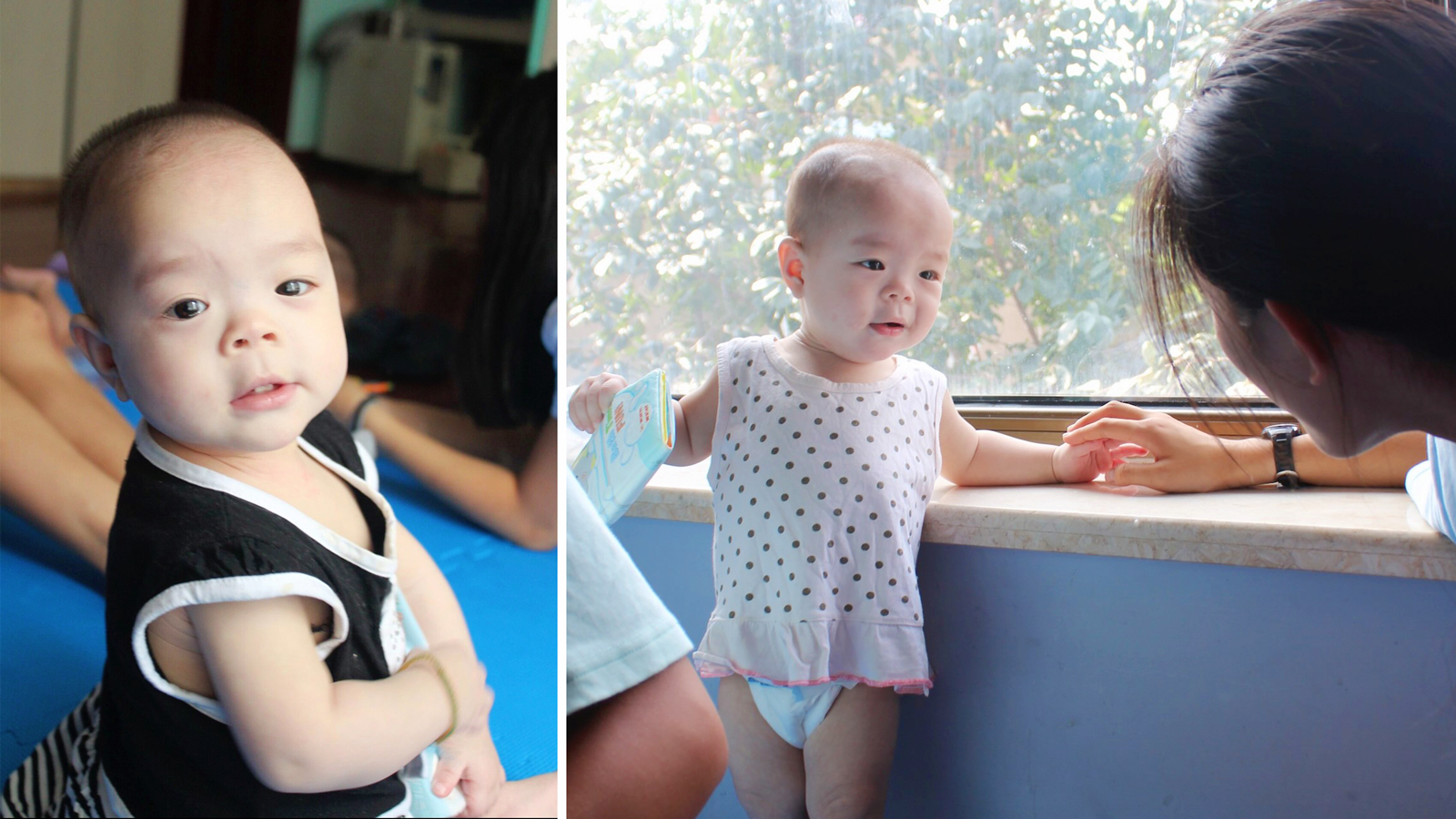 "I fell in love with little Nana. It was an unexplained connection which is hard to describe in words. The energy was immediately there, and I thought 'this is what I want to do', care for kids because there are so many that need support."
For two weeks, Eliza and a dozen American girls, mostly all adoptees aged 16-22 years, spent their mornings assisting OneSky-trained caregivers in caring for medically fragile infants and toddlers as part of a OneSky summer program that also included cultural activities. 
"It was amazing and inspirational to see how well the nannies take care of the children and to witness how important their job is."
OneSky caregivers, trained in how to use special feeding bottles for babies with a cleft palate, for example, care for more than 200 children at one of three China Care Homes in Beijing, Shanghai, and Guangzhou.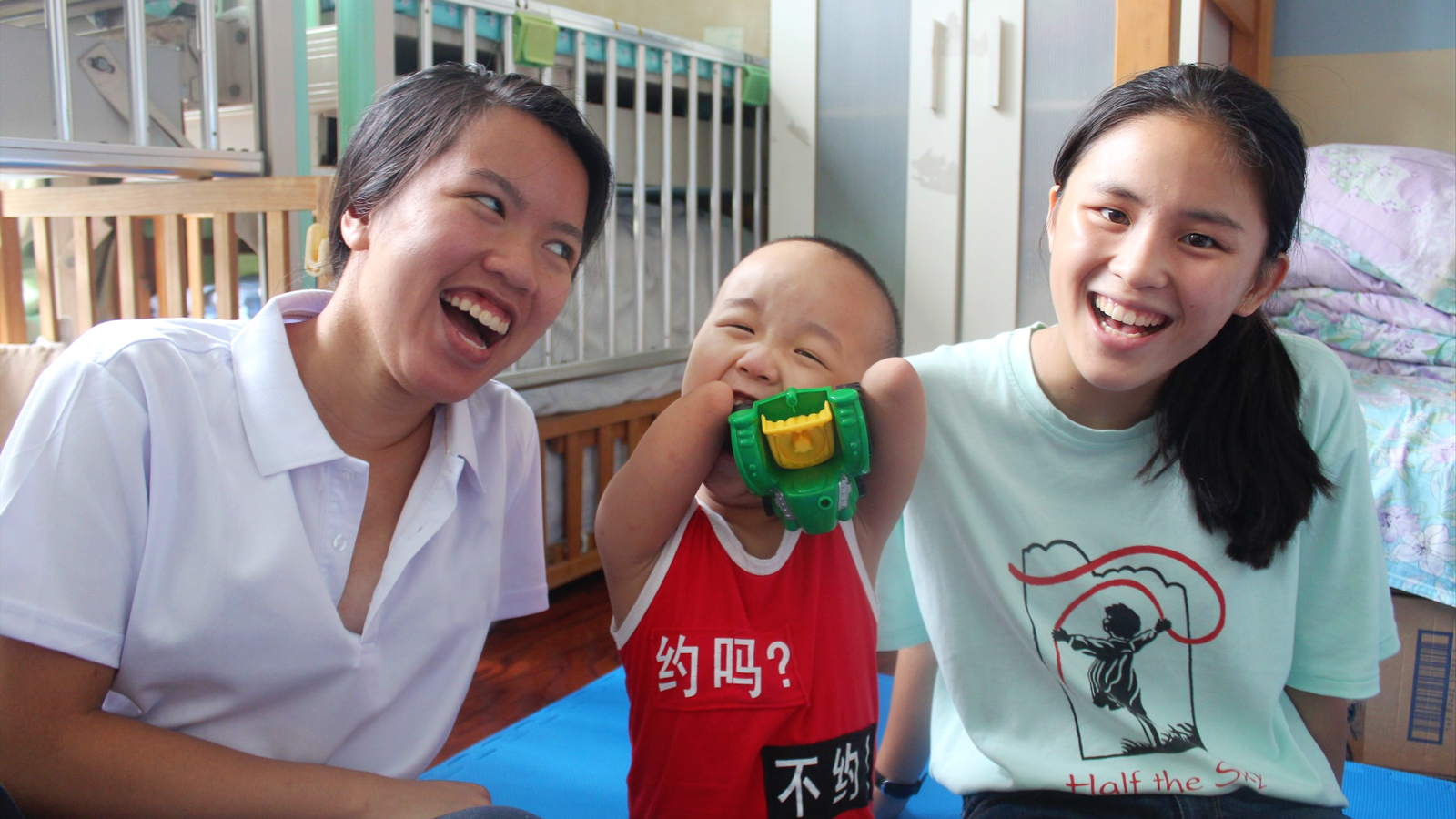 This was Eliza's first trip to China since she was adopted by the McGinley family in 2001. Her mom, Karen, flew to join her, and together they traveled to Shanghai where Eliza was born. Left on the street when she was just a few days old, Eliza spent her early years in two Shanghai welfare institutions until her adoption brought her to New Jersey.
For a very long time, Eliza had wanted to visit to reconnect to her origins. 
"Sometimes it's so difficult being an adoptee to find that identity between where you were born but also where you've grown up your entire life. So, to get a taste of my own culture was inspiring and very cool for me to experience, especially with my mom."
While one welfare institution had closed down, her visit to the other brought a stream of mixed emotions – sadness for the children and their situation and gratitude for her own; for the good fortune she had to have been adopted by a loving, supportive family. 
"I felt some sense of relation to what the children are experiencing but at the same time a sense of separation because they aren't at the place that I am. Not yet," she recalled.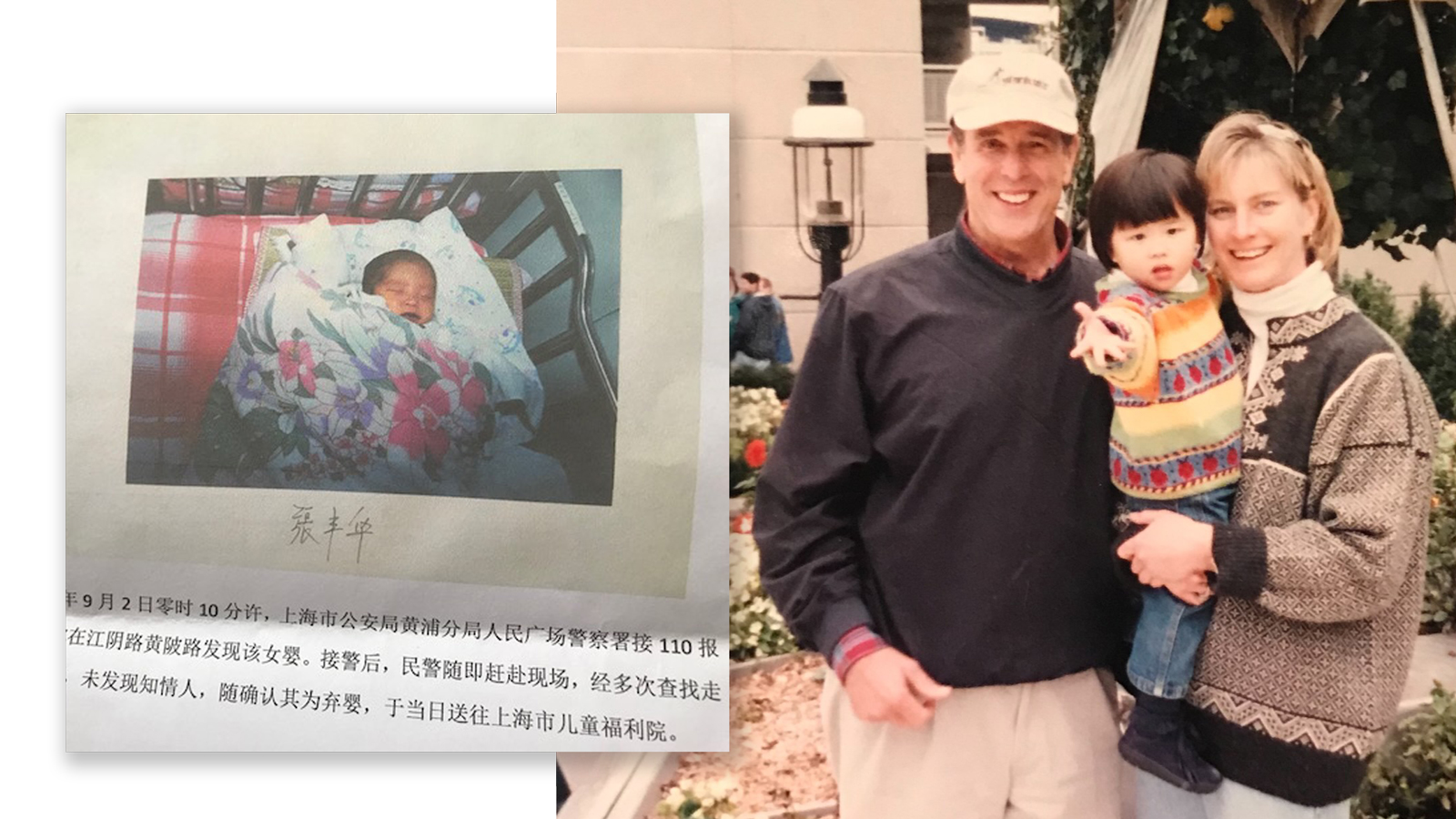 Nearly five years on, Eliza is now 21-years-old and a junior at Dickinson College in Pennsylvania studying education. She is active on and off-campus as a student coordinator for the college Big Brothers Big Sisters program; a member of a community service-focused fraternity; active in the soccer club; and part of the Asian American Collective on campus. All the while working a part-time job in retail. 
But it has been her work as a camp counselor that has enabled her to experience first-hand just how great an impact an adult can have on a child's life. This was an experience that has further inspired an interest in special education and psychology. 
At the camp, she loved creating learning environments for the children where she saw them thrive. 
"Seeing how you, as a teacher or a camp counselor, can create an environment or a lesson or a safe space for children to learn is such a powerful thing that I just stepped right into education.
"And I love it, I want to teach. I want to do something that can help a kid feel like they belong, so they know they are smart and beautiful," she said.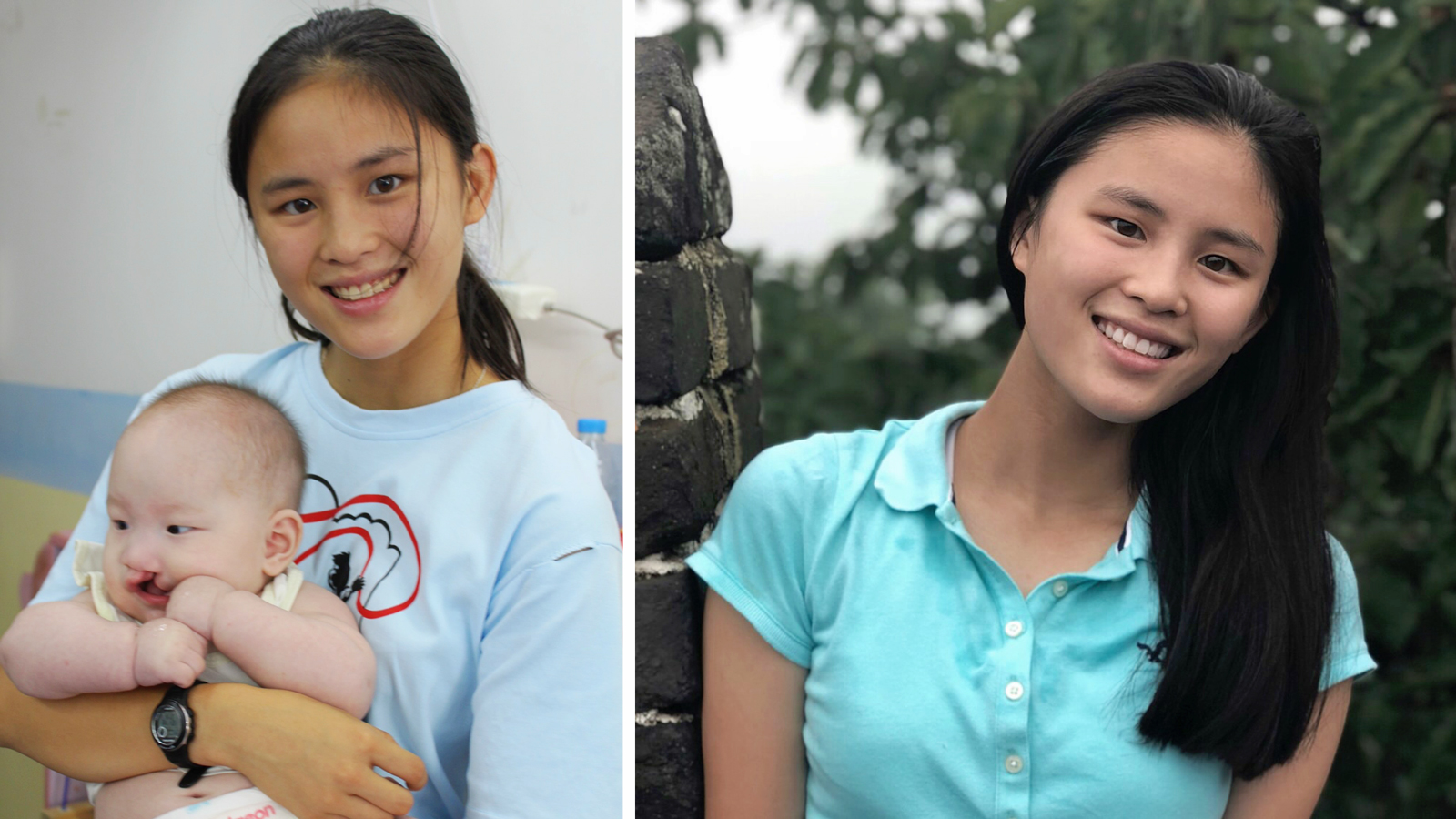 "I want to teach kids everything that as a child I didn't exactly know at the time."
Last summer, Eliza interned at a camp for boys with disabilities. The experience impacted her deeply and reminded her of the experience at the China Care Home.
"I've worked with neurotypical kids for a while but to work at the camp with young boys was a huge jump for me. I'm really interested in social-emotional education and how we respond to things. Seeing how these children experience life and how they interact with different things connected me, in a way, to the neurodivergent kids at the care home in China."
Eliza is nothing short of an inspiration and we thank her and her mom for allowing us to tell her story. Their support of OneSky over the years has been invaluable and we can't wait to see where Eliza's education journey takes her. 
*Please note: While our China Care Homes continue to care for many vulnerable ill children each year, we no longer offer visits to the homes. 
https://onesky.org/wp-content/uploads/2021/11/Eliza3.jpg
900
1600
Debbie Cohen
https://onesky.org/wp-content/uploads/2023/01/25th-logo-6.png
Debbie Cohen
2021-11-12 18:46:59
2021-11-19 22:35:49
OneSky Hero Eliza McGinley Wants All Children to Know they Matter