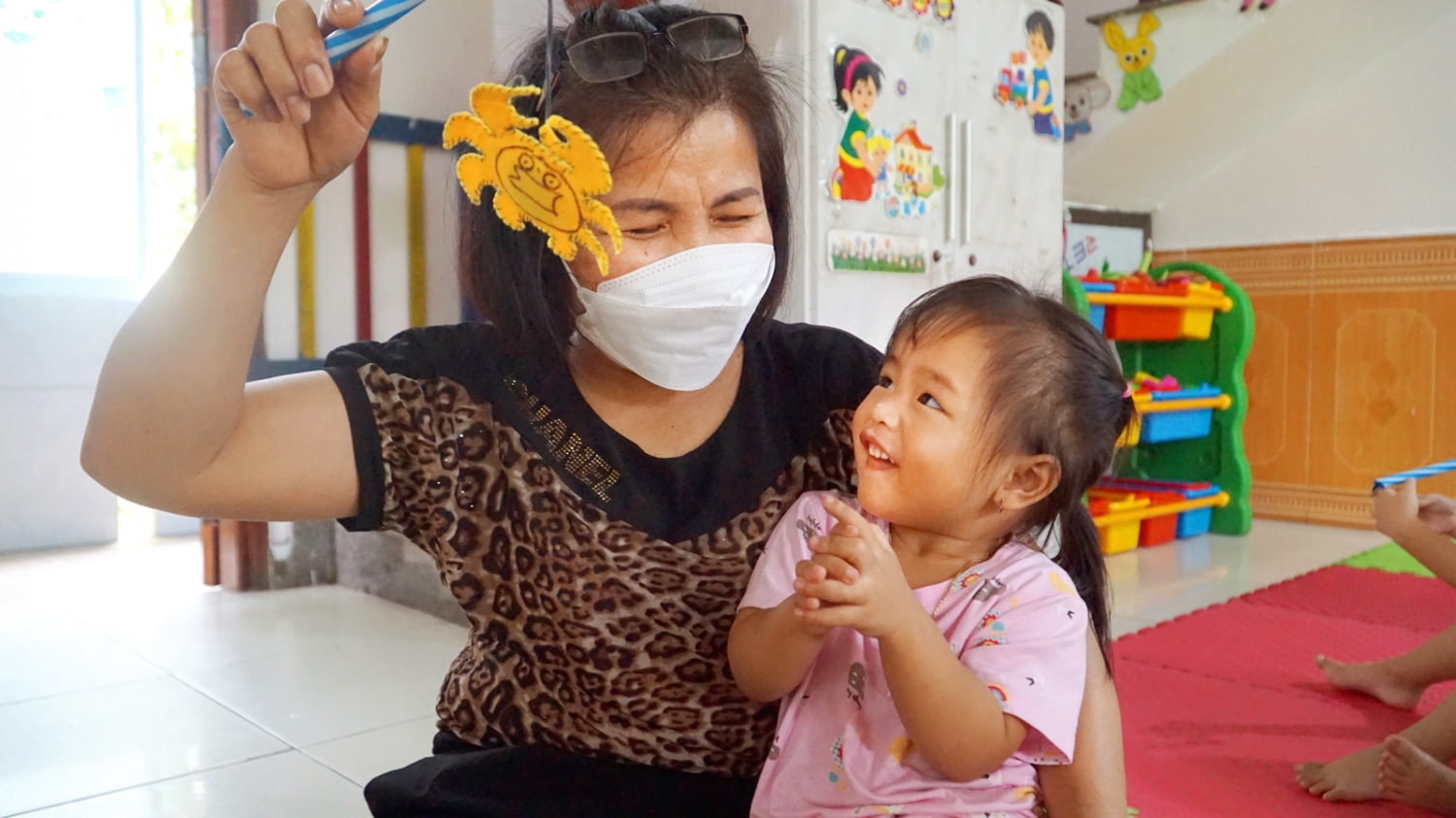 Nga's Long Career of Caring for Young Children in Vietnam
A child care provider for over 30 years, Dang Thi Nga believed that there was not much else to learn about caring for children. Almost ready to retire, she enrolled in OneSky's Home-based Care training course out of curiosity and discovered the true meaning and importance of the work that she had been doing for decades.
Profoundly moved by what she learned in her training; Nga made a promise to herself to continue caring for children until she became too old. Speaking at her graduation ceremony, Nga reflected on three decades of caring for young children in Vietnam. "As someone who has spent 30 years in childcare, there have been times when I wanted to give up because of difficulties and obstacles in work and life. But it was the enthusiasm and knowledge from the training course that fueled me to stay with this job. I bring the new knowledge I have learned through the training to share with parents, with the sole purpose of bringing out the best for children," she said, addressing her fellow graduates during the ceremony held in Da Nang in April.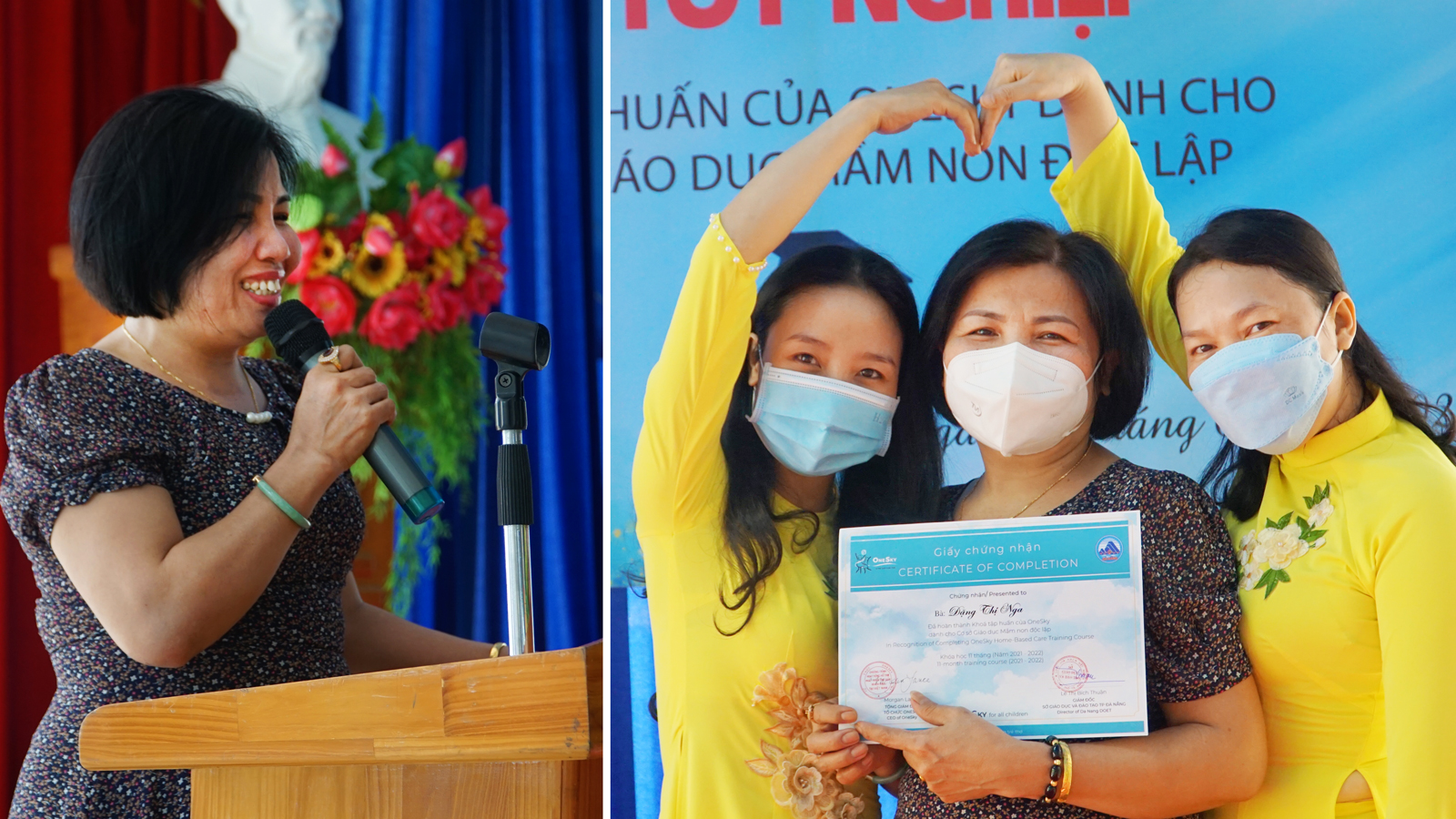 Nga became a kindergarten teacher when she was in her early 20s, working in large public schools. When she was nearly 40 years old, she met her husband and the couple soon got married. Nga felt like she was the happiest woman in the world when they welcomed their first child when she was 42 and her husband was 56. However, when their daughter was only a year old, her husband had a stroke. Once he recovered, they had spent most of their savings on hospital bills and he was only healthy enough to take a part-time job. So, Nga quit her job at a public school and opened a home-based care center, enabling her to work while taking care of her ill husband and young daughter.
During her 15 years of working as a home-based caregiver, there were many times she wanted to close the center and find a different job because the low tuition fees in her poor neighborhood only provided her with a small income for the family.
Two years ago, when her daughter was 14 years old, she finally felt like she could step down as a home-based caregiver and spend more time with her family. But then she received an invitation from the Department of Education and Training to attend the OneSky Home-based Care Training Course. She committed to attending the first lesson only to see what it was all about.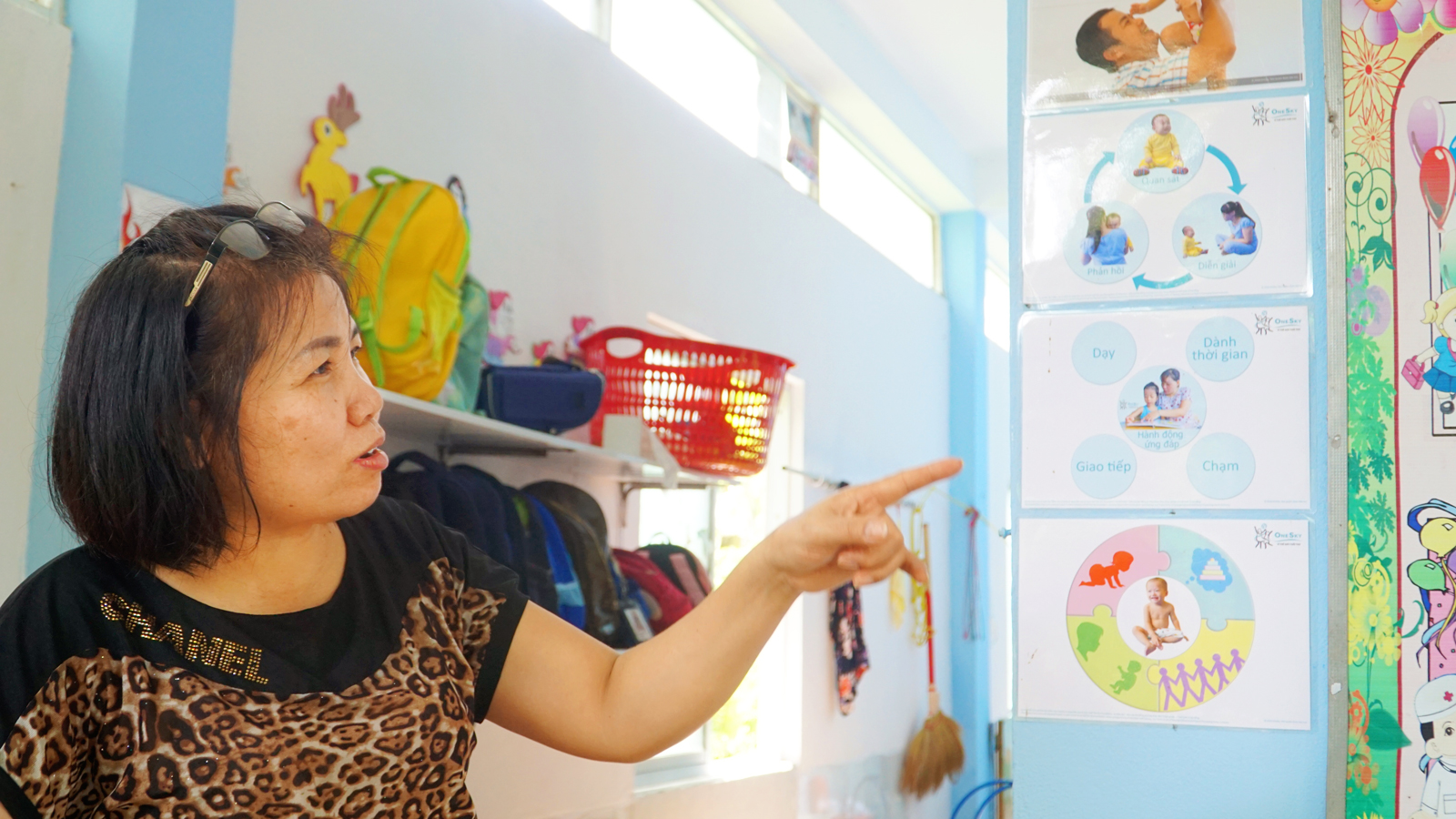 Nga discovered the true meaning and importance of the work that she had been doing and after that first lesson, she never missed a single one of the 21 training sessions, becoming one of the most active members in the course.
Previously, she thought of childcare as just a job to earn a living so she always tried to calculate how to make a better income. But for her now, it's more than a job. It's become a mission for her to use her skills and heart for children, to bring the best to the young generation.
Nga shared that she used to think the children couldn't learn much at a young age so she let them sit down in a circle to watch TV most of the time. At the end of the day, Nga talked a little bit with the parents about what the children ate or what song they sang on that day. From the parents' viewpoint, they agreed that a childcare center is just a place for children to be kept safe.
However, after learning about the power of a baby's brain from her OneSky instructor, she instantly knew her way of home-based caregiving needed to change … She made interactive toys from lessons with OneSky, and she organized big group and small group activities for the children, both indoors and outdoors. After each lesson, she shared what she learned in a private chat group with parents so they could understand the OneSky Approach, and she could co-ordinate better with parents.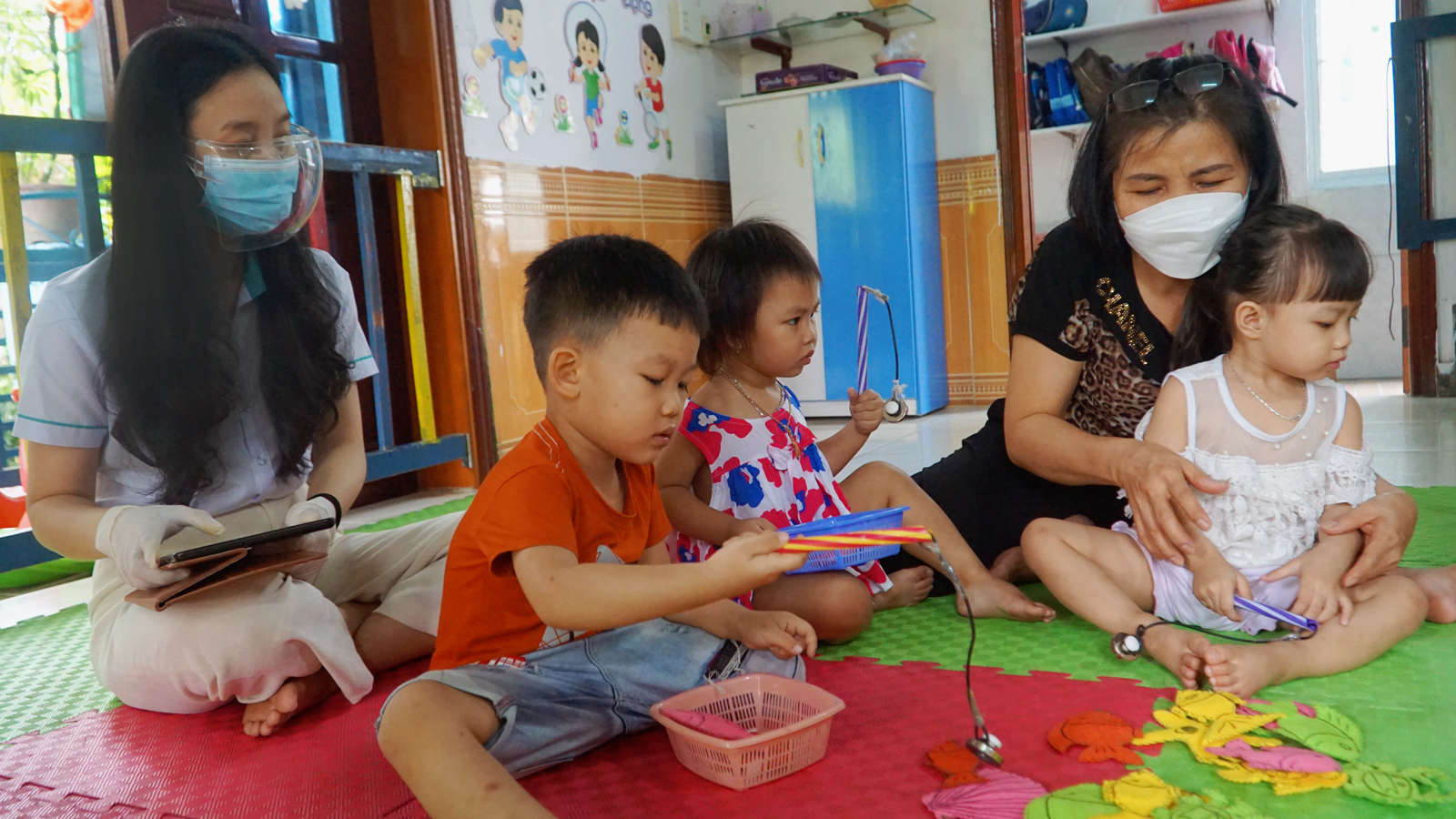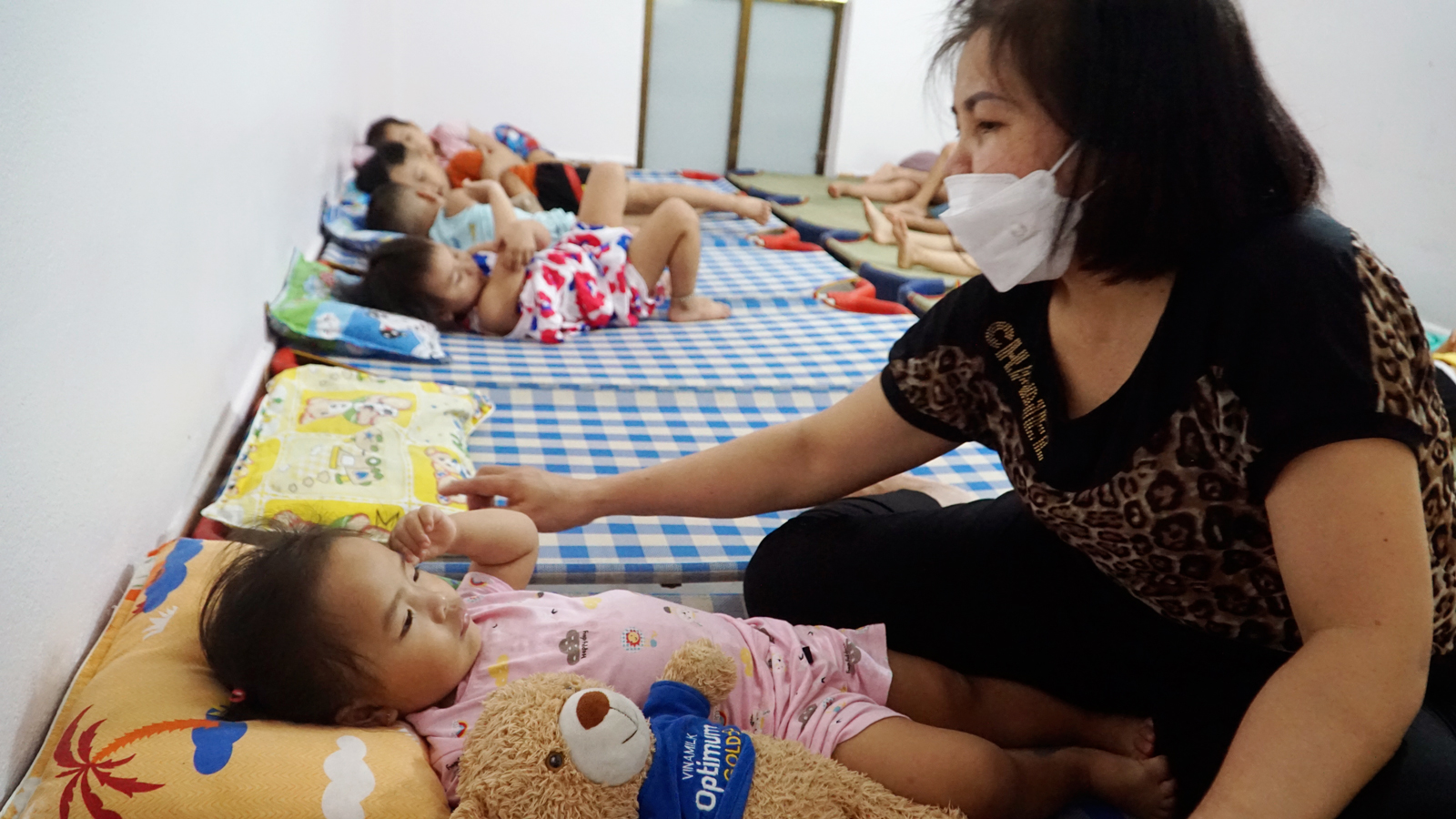 Nga also started to observe each child as an individual. She learned each child's strengths, and needs, and responded to them. For example, when Tien, a child at her care center had a speaking delay, she asked for help from the Early Childhood Education (ECE) experts and shared the tips with Tien's parents to find a plan to help him.  Now, Nga regularly shares updates with all the parents about their children's development and plans with them how to help their children develop further at home, giving specific examples and tips from OneSky's ECE experts. Watching the children thrive and develop, and having close coordination with parents to create a circle of care, has become a joy and motivation for Nga to keep going.
In June, after over one year of training, OneSky held a graduation ceremony to graduate 160 trainees in Cam Le and Hoa Vang, Da Nang where Nga took her training course. Since the training program started in 2018, OneSky has trained 940 home-based care providers in four provinces across Vietnam to improve the quality of early childhood care and education for over 24,000 young children of factory workers.
During her speech at the graduation ceremony, Nga proudly shared with all the graduates, OneSky trainers, and DoET officials:  "Joining the OneSky Training Course is a remarkable highlight of my long career. I'm thankful for the wonderful opportunity to renew and refresh myself and my work. I've been given the strength to overcome the barriers to stand firm in my destined career. "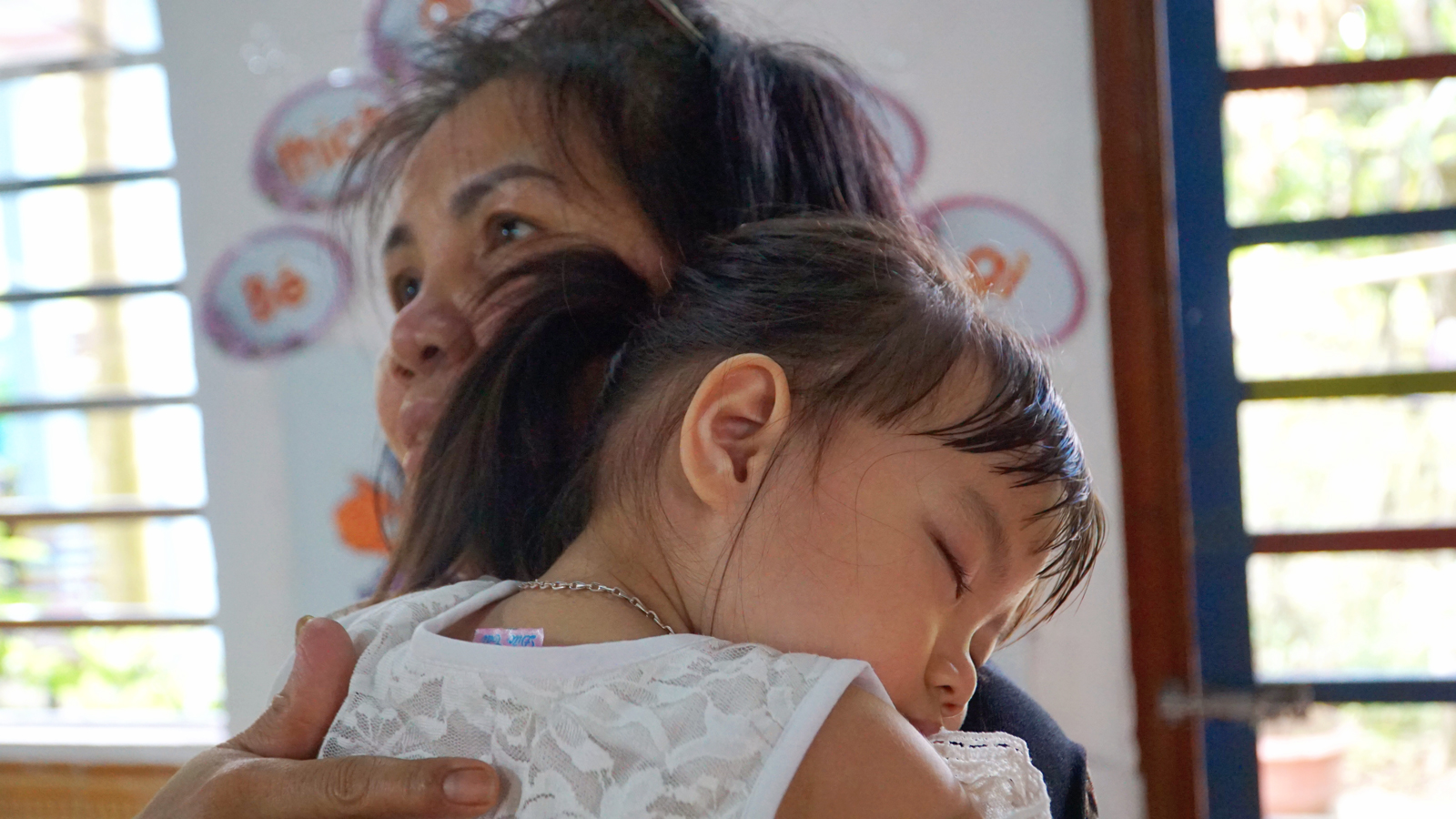 https://onesky.org/wp-content/uploads/2022/07/220330-HBC-Ngoc-Minh-Ms-Nga-DSC03967.jpg
900
1600
Debbie Cohen
https://onesky.org/wp-content/uploads/2023/01/25th-logo-6.png
Debbie Cohen
2022-07-19 17:00:57
2023-06-12 19:57:11
Nga's Long Career of Caring for Young Children in Vietnam