This spring was the tenth anniversary of Half the Sky's programs in Chongqing.
Looking back at my years at Half the Sky I think of all the babies I have cared for–58 in all! I have loved and cared for them as if they were my own children.
One of the children I'm taking care of now is 2-year-old JiaYi, who was the star of our anniversary celebration–she danced so well  she won big applause.
That's not surprising because singing and dancing have always been JiaYi's favorite activity. Whenever she hears music, JiaYi moves her body rhythmically and she has always loved playing with toys that make sounds. A born performer, JiaYi now takes whatever toy she finds and uses it as a microphone.
I remember when JiaYi first arrived at the orphanage. She was only three months old. I held her snugly in my arms and my heart swelled as this tiny baby moved her eyes back and forth and shook her arms–I knew I had been blessed with another daughter I would love and protect.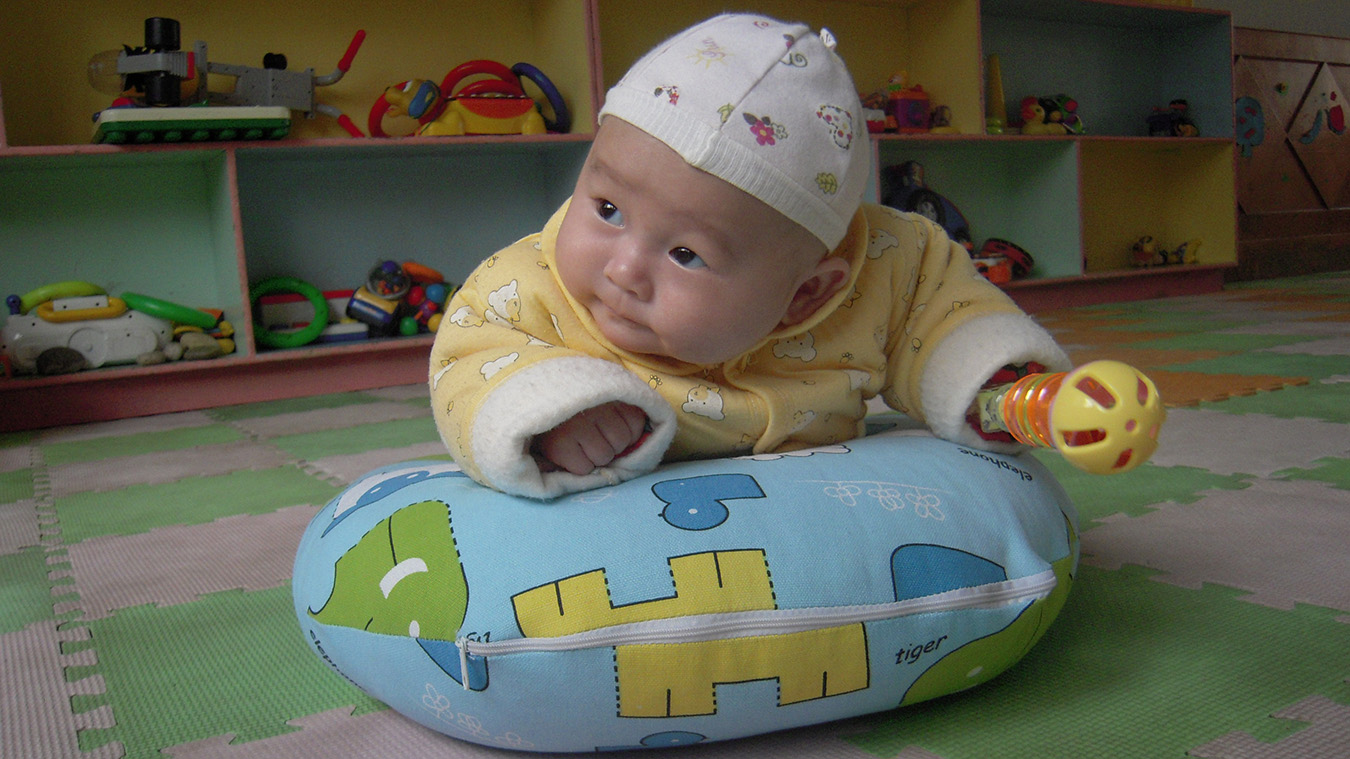 JiaYi made progress so quickly and I proudly chronicled every milestone! When she was 7 months old, JiaYi could lie on her stomach and grab the toys in front of her. When I pushed a toy farther away from her, she would move towards it by pulling on my clothes. When she was one, JiaYi could walk along the corridor by leaning against the wall, show one finger to explain her age, and call me "Mama." Only a month later, she could walk without help and her happiest activity every day was to walk around with me.
Now JiaYi is a big girl who can put away toys, put her shoes on and off and wash her hands and face.  She has learned from me how to put a bib on a younger child and feed her milk.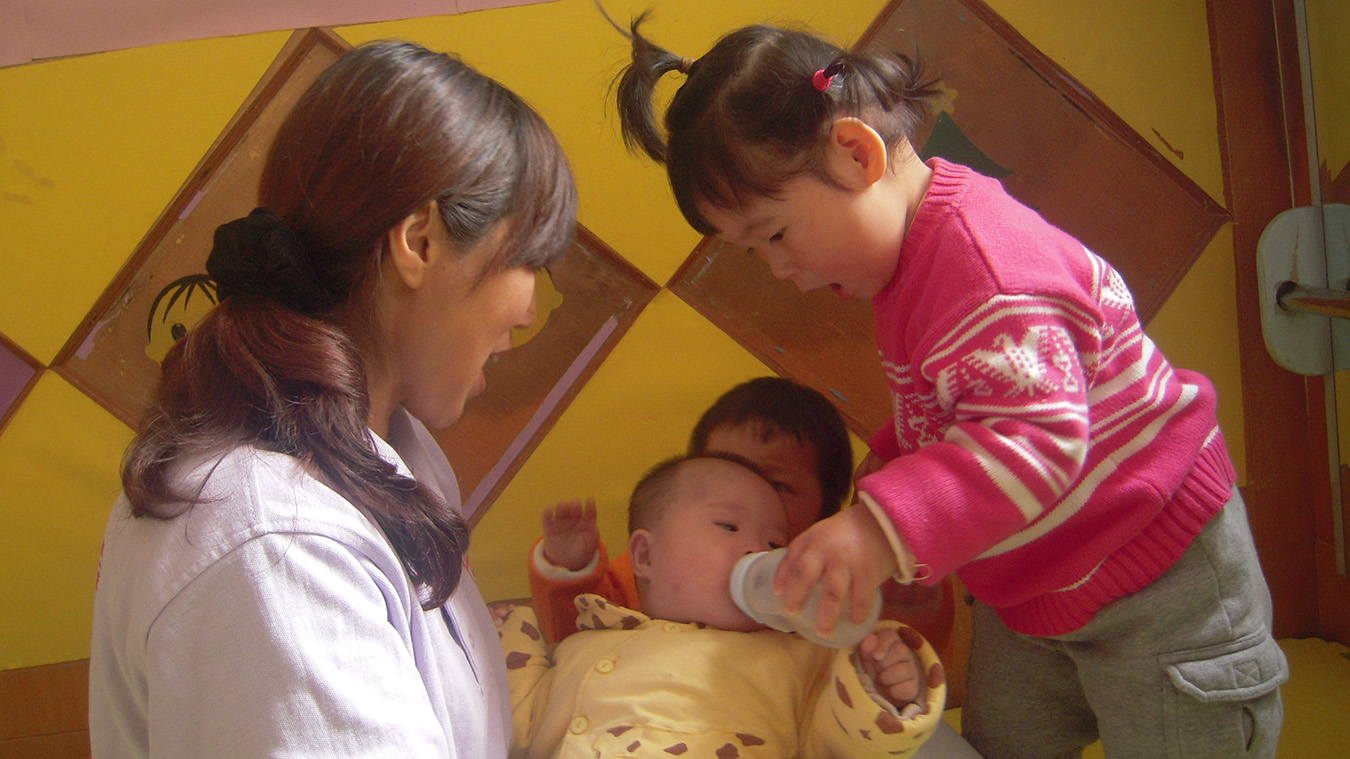 JiaYi is also very persistent. For example, when she uses the magnet to "fish," she will try many positions until she finally succeeds. During the game that requires carrying a ball between your legs, she tried many times and never gave up.
Like all of the children I have cared for, JiaYi is my daughter. I am so lucky to be able to care for so many daughters and sons. Watching their progress is a huge comfort to me.
https://onesky.org/wp-content/uploads/2017/12/My-Daughter-the-Star-6.jpg
760
1350
Maya Bowen
https://onesky.org/wp-content/uploads/2023/01/25th-logo-6.png
Maya Bowen
2012-05-28 16:53:00
2018-05-10 04:26:14
My Daughter the Star