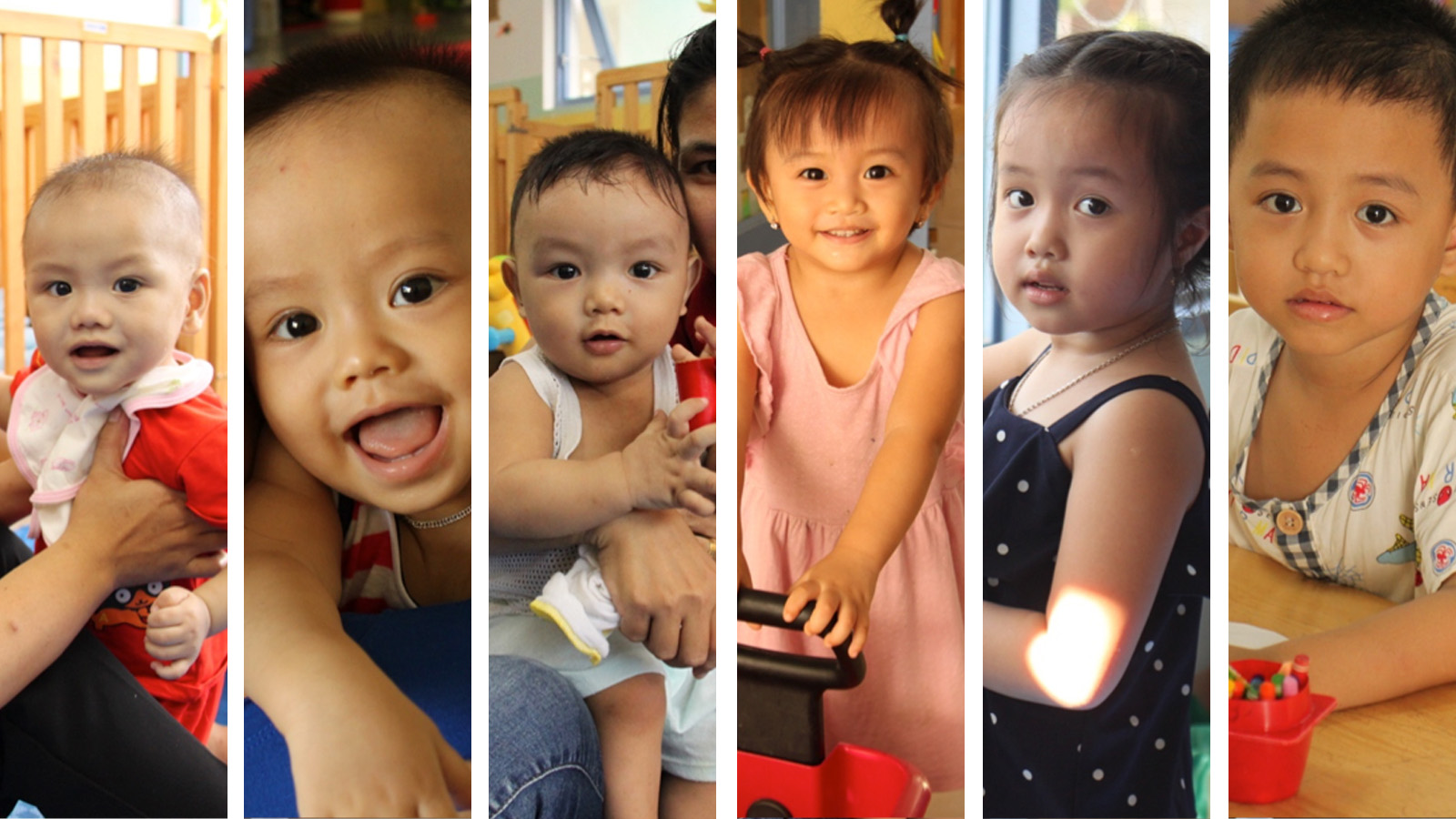 Meet 6 new children joining OneSky's groundbreaking early learning center in Vietnam
As kids around the world returned to school this month, 70 young children in Da Nang, Vietnam, had their first day at the OneSky Early Learning Center in the Hoa Khanh industrial zone.
Their parents are some of the hardest working people imaginable – employed in the nearby factory zone, enduring long shifts to provide for their children.
Each year thousands of people in Vietnam leave rural home villages and head to cities to find work. When they arrive it's often impossible to access local services. They moved so they can support their families – but who will care for their children while they work?
For the past year, the OneSky Early Learning Center has provided a safe and nurturing space for over 200 children in Da Nang, Vietnam. Created to help the children of migrant factory workers, the center is also a training hub for local childcare workers and a model for what could be achieved across Vietnam's 300+ industrial zones.
Meet the new kids: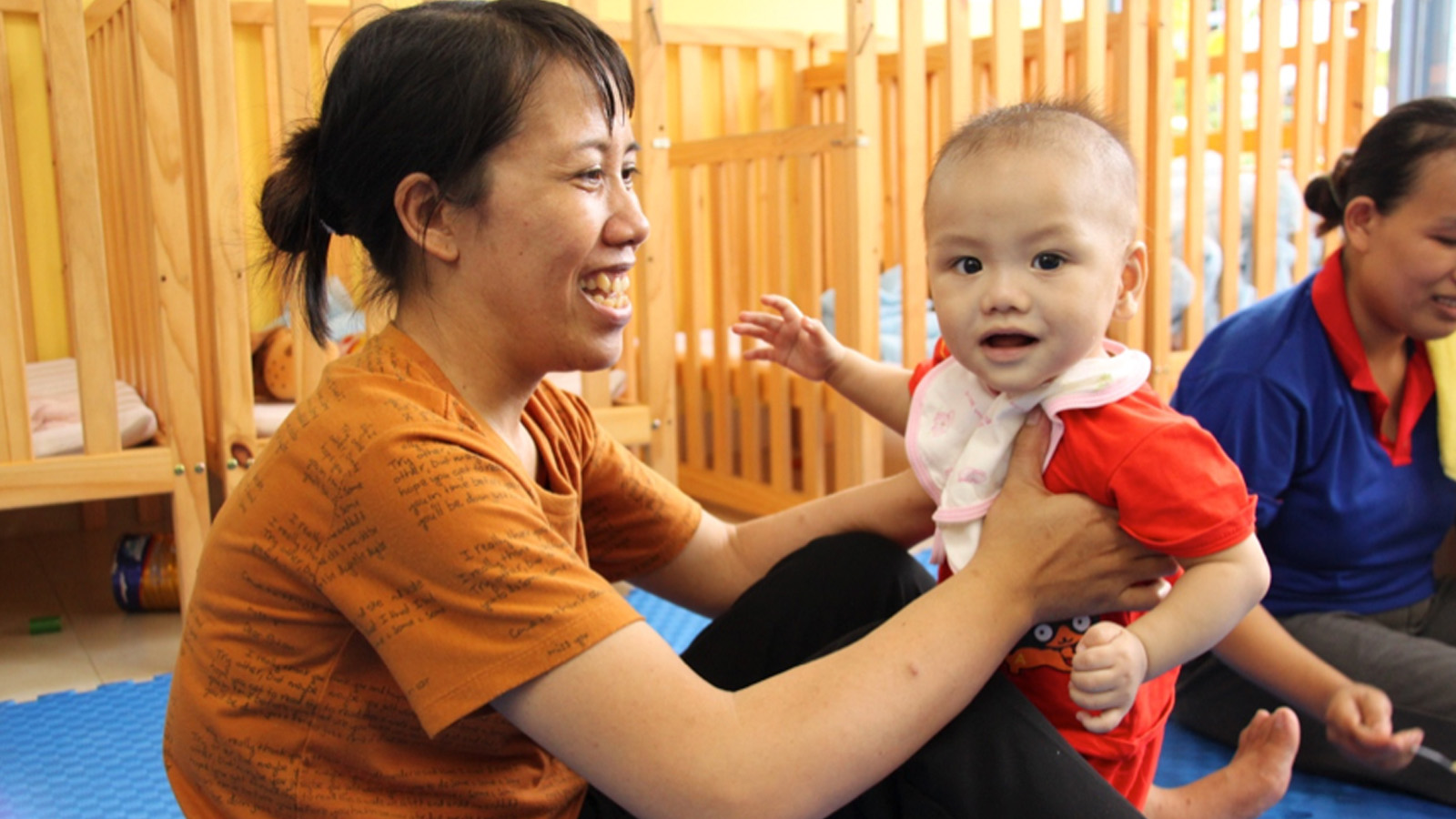 Thien Bao
At eight months, Thien Bao is now the youngest at the ELC which can care for children as young as six months old. His mother is a single parent and she also cares for her elderly father who is bed bound following an accident. She applied to OneSky after being told about the school by factory colleagues.
She said:
"Looking after a seriously ill father while working long hours at the factory, I was constantly worried about my baby going to nursery. Coming here and seeing the facilities and feeling the love and energy that the ELC staff have, I know with OneSky, there will be no worries."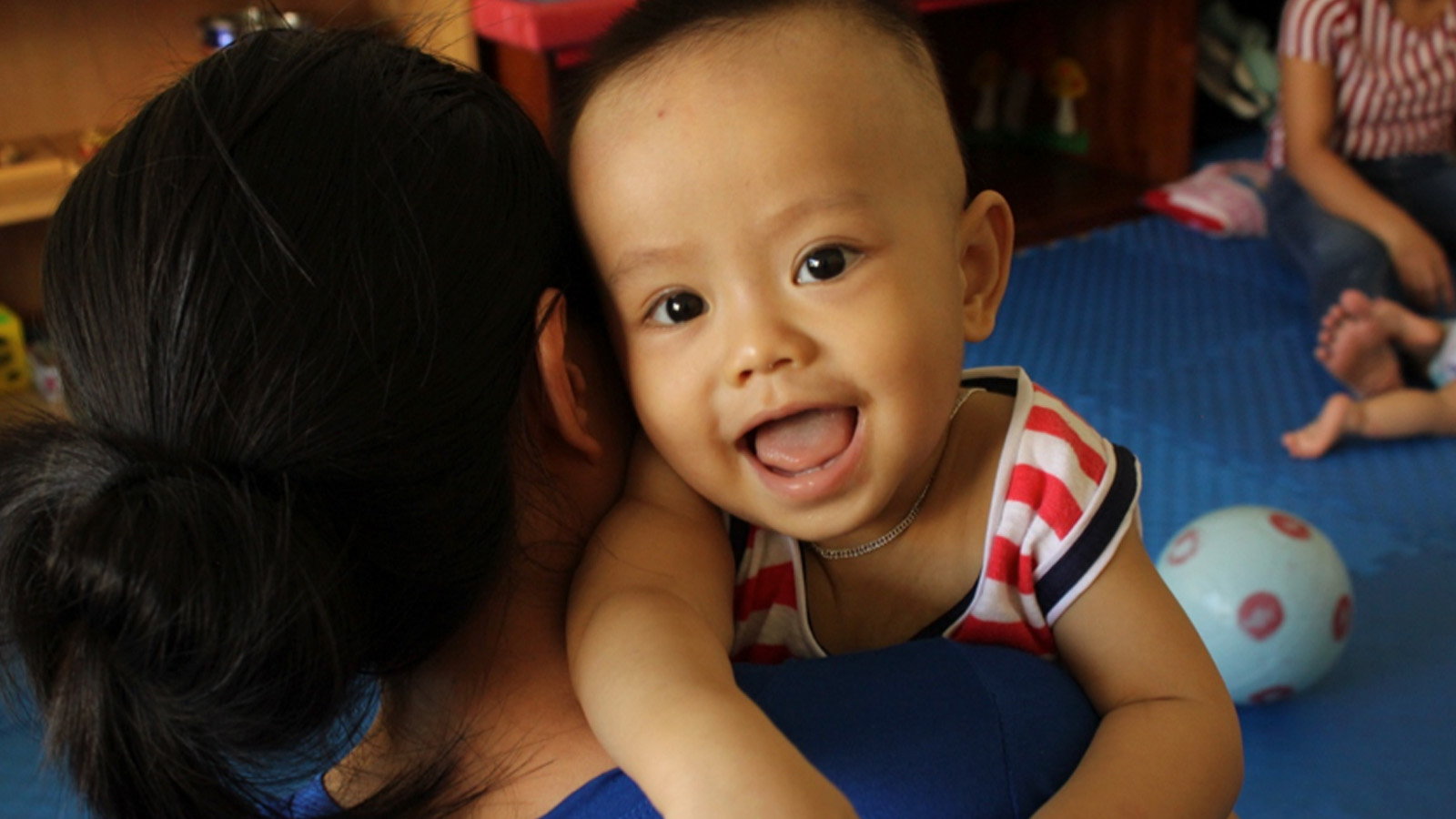 Hoang Phuc
When Hoang Phuc was born 13 months ago, his mother had to give up her job at a clothing factory to care for him. She explained that it means their family of four surviving on Hoang Phuc's father's income of less than $250 a month.
She said:
"It is such a relief that my son is now enrolled at the ELC. We have really been struggling with money since I was forced to quit my job. However now I hope that I can go back to work and earn money to ease the burden on my husband."
Anh Tuan
When Anh Tuan was born, his grandmother traveled from the countryside to look after him. It meant both parents could continue to work in factories in the surrounding Hoa Khanh industrial park.
The family knows OneSky because Anh Tuan's big brother has been going to the ELC for almost a year. Anh Tuan cried a little bit on his first day but his mother wasn't worried.
She said:
"I'm sure he'll soon love going to school here as much as his big brother does!"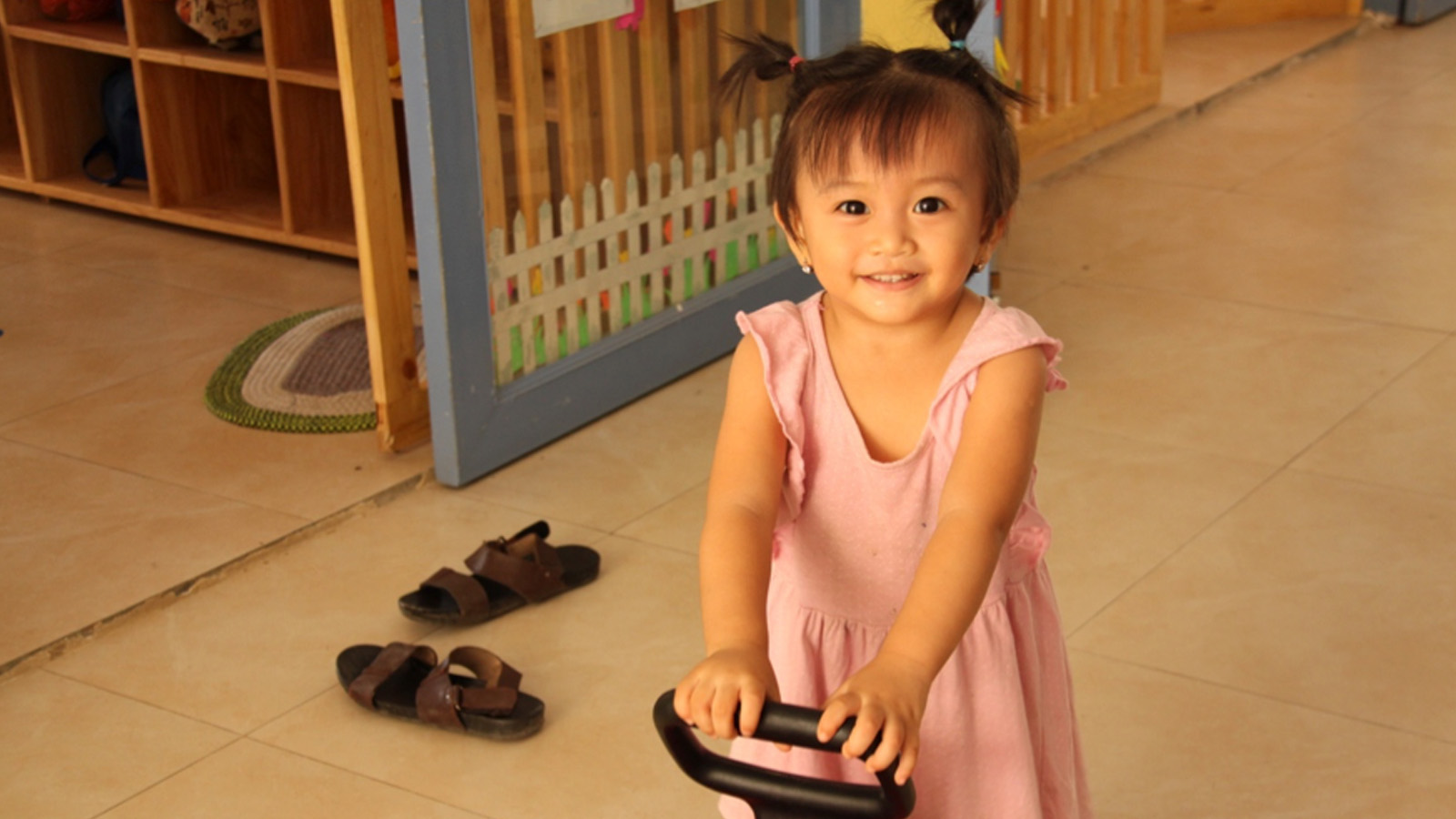 Minh Thu
Minh Thu's uncle took her to the ELC for her first day and stayed with her as she settled in. Her mother is a hard working single parent employed at a local factory. She wanted to attend the first day herself but couldn't afford to lose the wages. Thankfully Minh Thu has settled well. Her friendly smile and nature is a credit to her mom.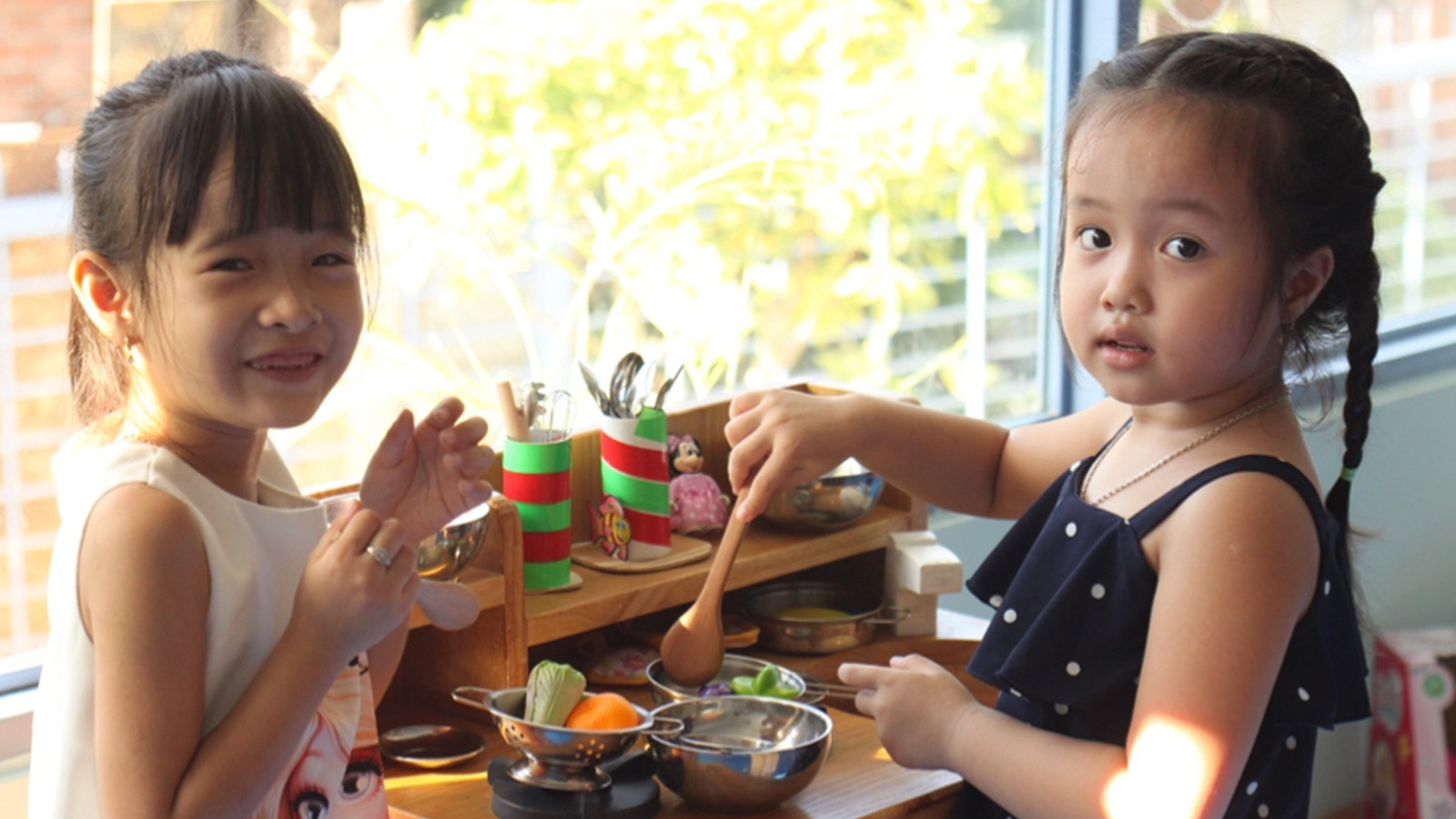 Nha Uyen
 Nha Uyen (pictured right) on her first day at the ELC made a new friend, Khanh My (pictured left), very quickly. Khanh My joined one year ago.
Like many parents, before they managed to get Nha Uyen into the ELC, her mother and father had to settle instead for sending her to a nearby daycare center. Often these centers are short of space and basic facilities and staff can lack experience and training. Children can end up watching TV for hours on end. Ngoc Han's mom understands how vital her early years of learning are, and wanted her to enjoy the space and teaching offered by OneSky's ELC.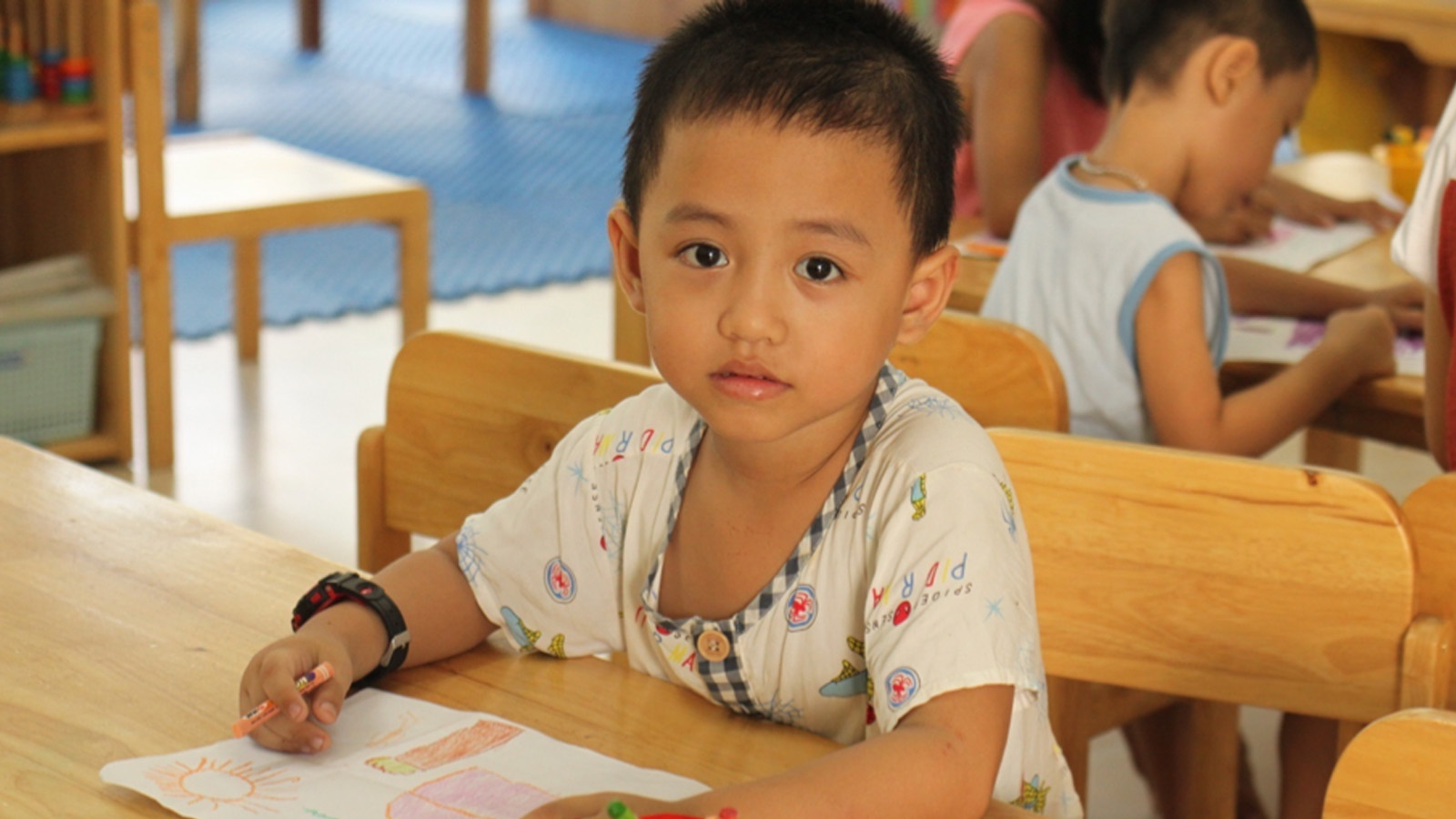 Quoc Anh
 Quoc Anh's mother originally had to leave him in their hometown with his grandparents. Although she missed him so much, her factory work income wouldn't cover private nursery fees and he couldn't be considered for local nurseries as he was registered elsewhere.
This summer, as soon as she heard the news that five-year Quoc Anh had been offered a space at ELC Da Nang, she traveled back to her hometown to finally pick him up.
"Thanks to OneSky, my dream of finally reuniting with my son has come true!"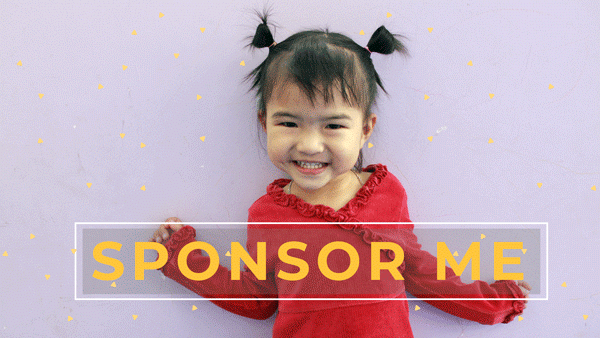 https://onesky.org/wp-content/uploads/2018/09/sixkids.jpg
900
1600
Steve Jackson
https://onesky.org/wp-content/uploads/2023/01/25th-logo-6.png
Steve Jackson
2018-09-20 02:21:14
2019-06-26 18:27:55
Meet 6 new children joining OneSky's groundbreaking early learning center in Vietnam