When YeXiao arrived at the orphanage she was only a few days old and was wrapped tightly in a blanket.
At first I only saw her eyes, which looked glazed over. Then I held her in my arms and was surprised by how thin and light she was. She looked so fragile and she weighed only 1.75 kg!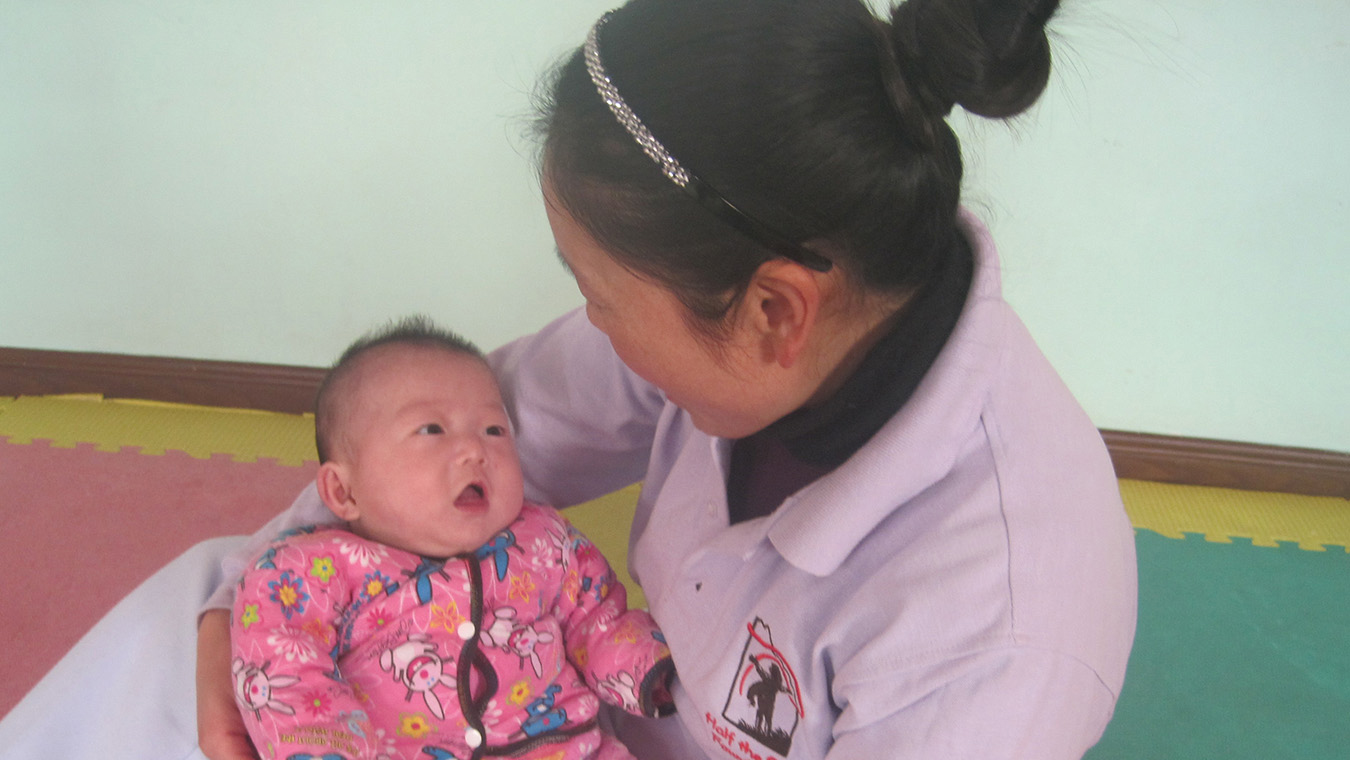 Our staff observed her closely and she received a complete medical examination as well. When the doctors concluded that she was a healthy baby, everyone on our staff was relieved and everyone on our staff watched her get stronger every day.
After three months, YeXiao was enrolled in our infant nurture program. She was still so small and so young that I carried her around throughout the day. Gradually, YeXiao and I became closely attached.  She would not let anyone else except me carry her around the activity room and she became very good at making her desires known–although she was small, her cry was loud. She would cry loudly until I held her in my arms. When she sees me she says "mommy" and stretches out her arms to ask for a hug and kiss.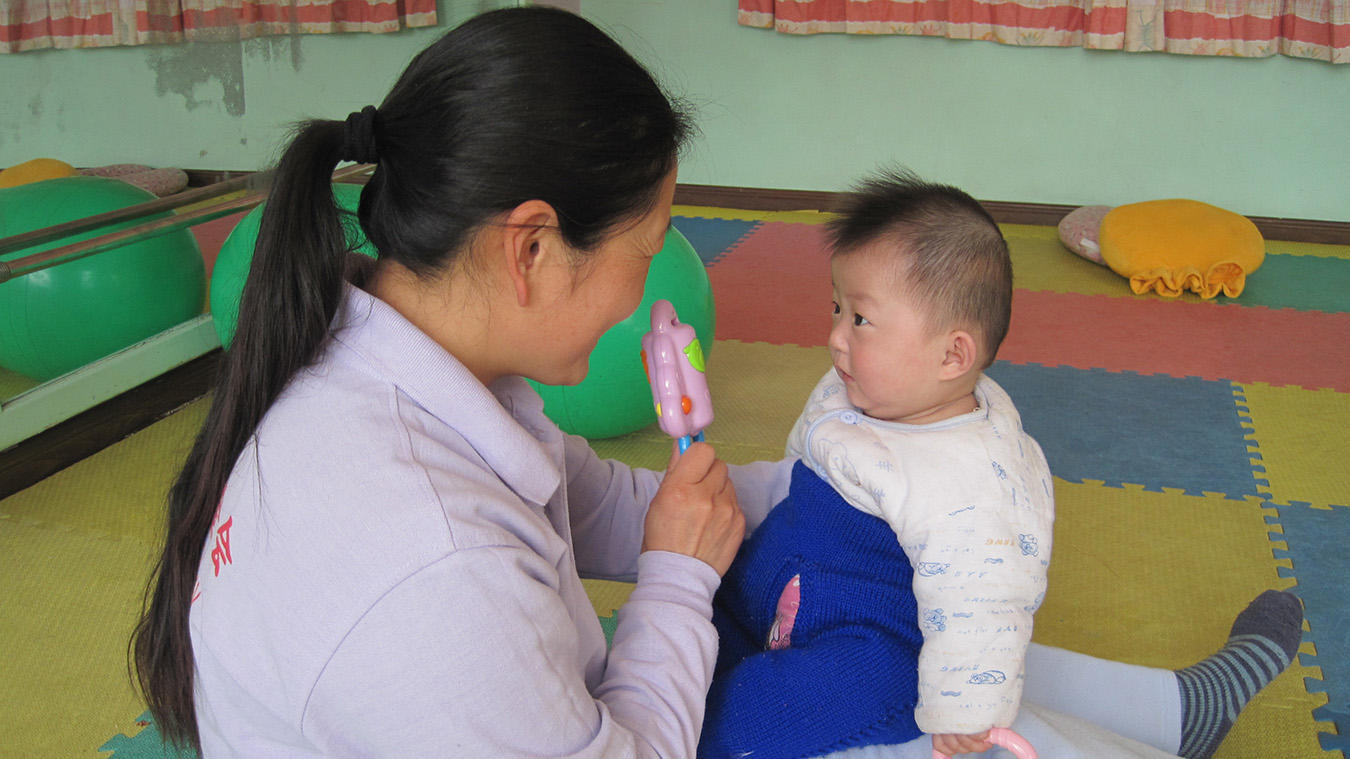 When YeXiao grew to be nine months old, she could lie on her stomach and play by herself. When she learned to walk on her own, she took off, exploring every corner of the activity room. Now two years old, YeXiao shakes her head for "no" and nods her head for "yes. She likes to look in the mirror and make faces. She loves pretty new clothes and will spend a long time in front of the mirror when she wears them.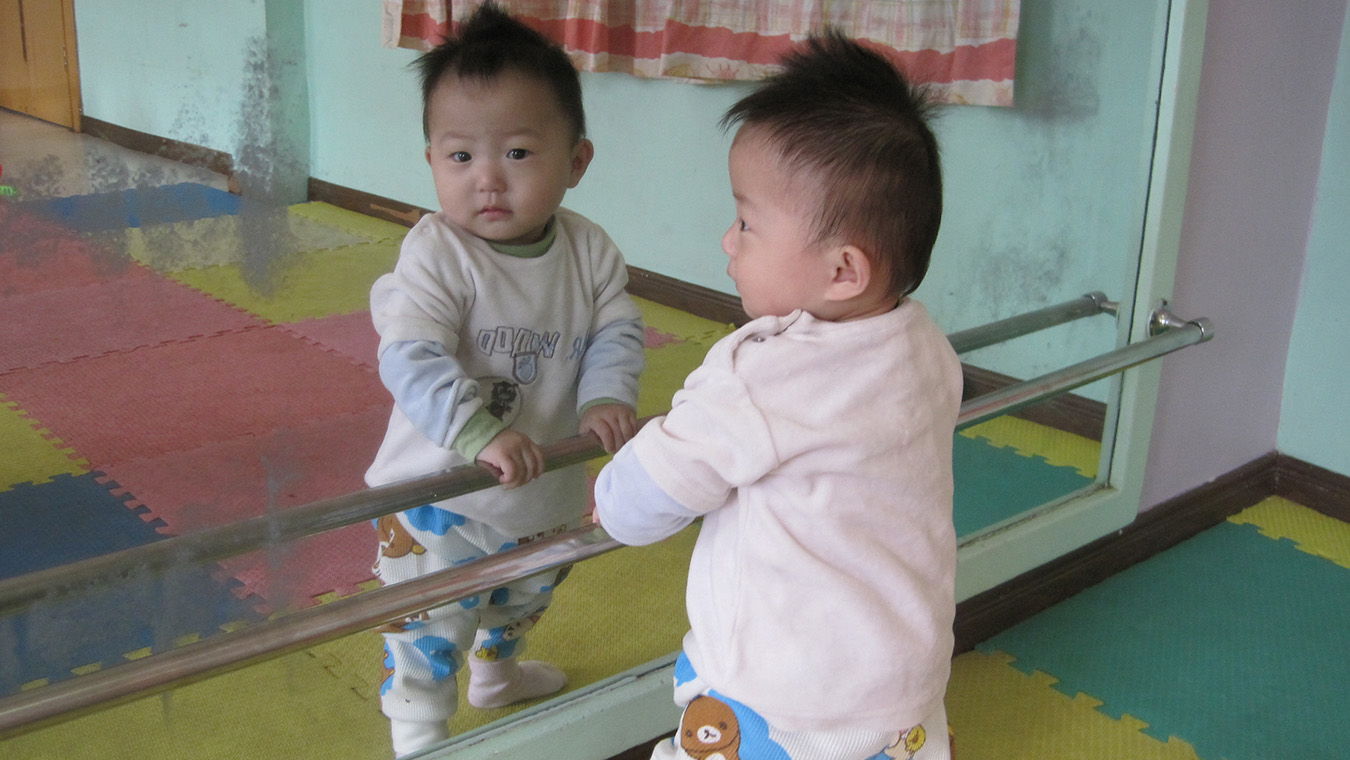 YeXiao is still the youngest in our program, but she is willing to help. For example, she can help sweep the floor or throw trash into the rubbish bin. She can take off her shoes by herself and put them in the shoe cabinet. YeXiao gets very excited when I take her outdoors and when I do, she is interested in everything!
YeXiao is lucky because although she was abandoned, she is now a healthy and lovely little girl who has a new big family and a loving "mom."
https://onesky.org/wp-content/uploads/2017/12/lucky-girl-3.jpg
738
1311
Maya Bowen
https://onesky.org/wp-content/uploads/2023/01/25th-logo-6.png
Maya Bowen
2012-11-06 16:54:00
2018-05-10 04:21:57
Lucky Girl