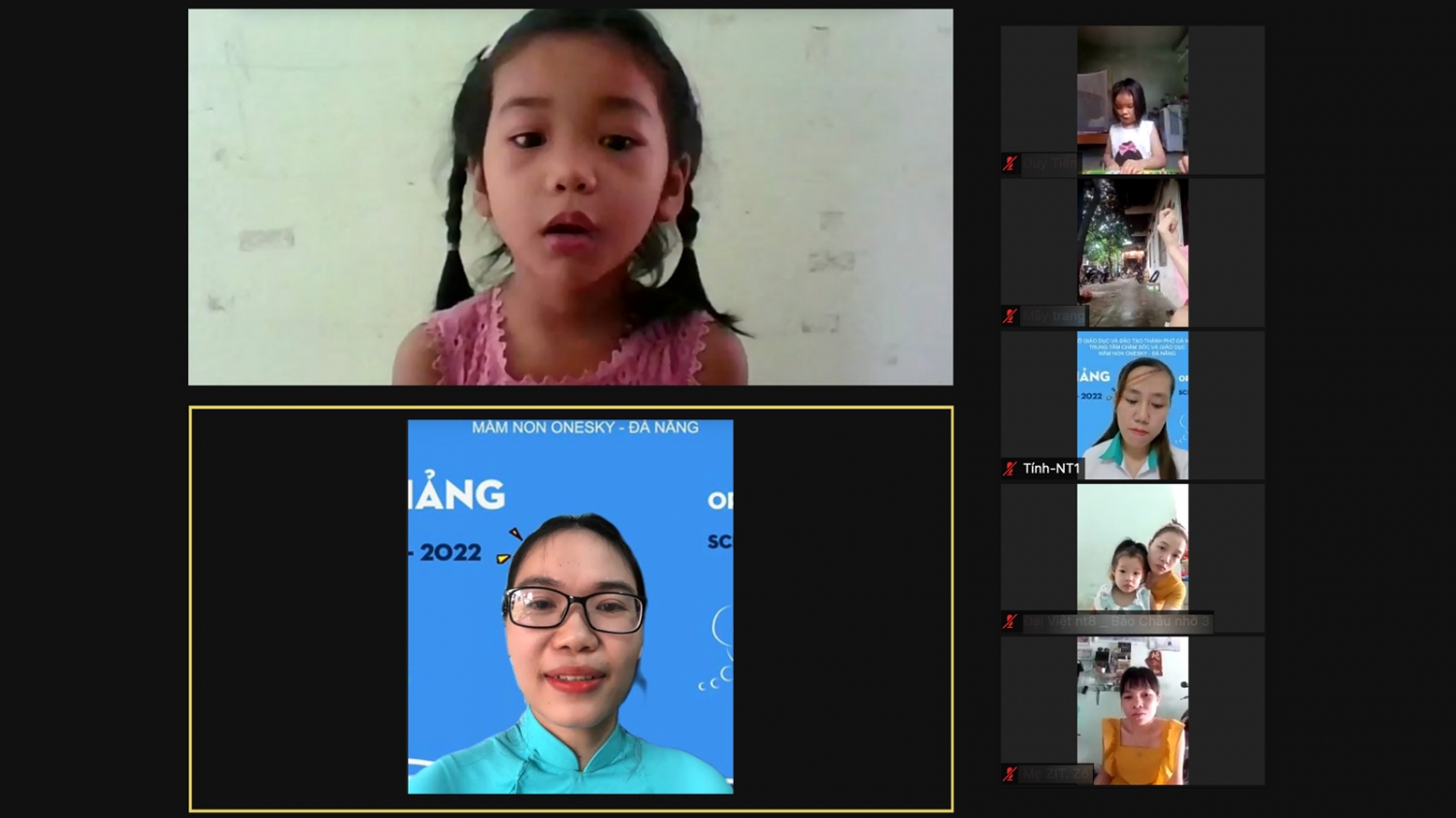 On the national opening day of the new school year, Sept. 5, OneSky's Early Learning Center (ELC) in Da Nang conducted a heartwarming online ceremony, welcoming 250 young children back to the school, including 70 newcomers.
Since its establishment in 2018, the ELC has served children of factory workers, closing for only one week over the summer each year, providing a safe, quality environment for little learners.
This year, with rising Covid-19 cases daily across the country, the government has applied strict pandemic precautions, including a city-wide lockdown. The ELC has been closed since May, and all center-related activities have been held online since then.
Despite the strict lockdown, the staff at OneSky have recruited additional children for the new school year, making sure that the coveted spaces go to the neediest factory workers.
As teachers, children and guests logged on to attend the online opening ceremony for the preschool, Vo Thi Hien, Director of the OneSky Early Learning Center, gave a special shout-out of thanks to the parents, who had stood by the ELC during the past school year.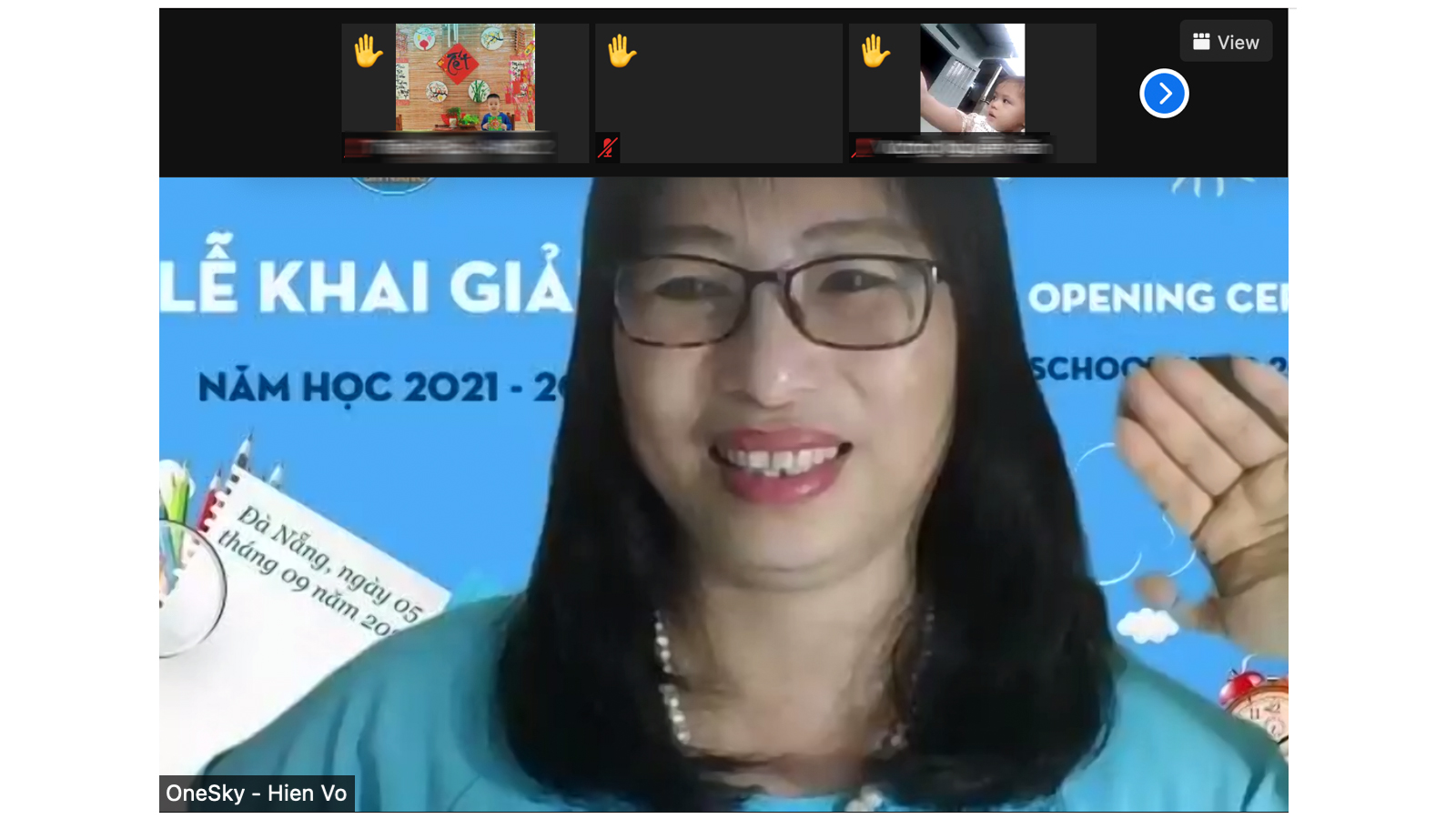 "Together we create the best environment that encourages the all-round development of children. I believe we'll overcome the current hardships, and soon welcome the children back to the ELC so that their parents can go to their factories with complete peace of mind," she said.
Nguyen Huu Huy, Head of the ELC's Parents Committee, is a factory worker with two children at the ELC. "Surely for each of our parents, the greatest joy is to see their children grow up day by day. During the time my children have gone to the ELC, what I've found again and again is the enthusiasm and love for every teacher and staff by the children. Our children are not only nurtured and cared for, but also fully equipped with life skills, and compassion for others. I'm sure those values will stay with them for life," he said.
The most emotional part of the ceremony was the exchanges between teachers and children.
When seeing her teacher and friends waving, Tu, 4 years old, said: "I miss my teachers and friends so much. I want to get on the back of mummy's motorbike to go to school right now."
Meanwhile, 5-year-old Uyen said he was excited to see everyone. "I miss going to the garden and collecting the bananas. I hope there are still ripe bananas there on the day we go back to school!" he added.
With Covid-19 testing planned for the entire city, and the vaccination program being rolled out quickly, Da Nang is hoping to contain the spread of the disease and start opening up again soon. During the lockdown, OneSky teachers have been doing online learning activities with children. For the time being, they will continue online sessions with the children, sharing educational videos they have lovingly created until the restrictions are lifted.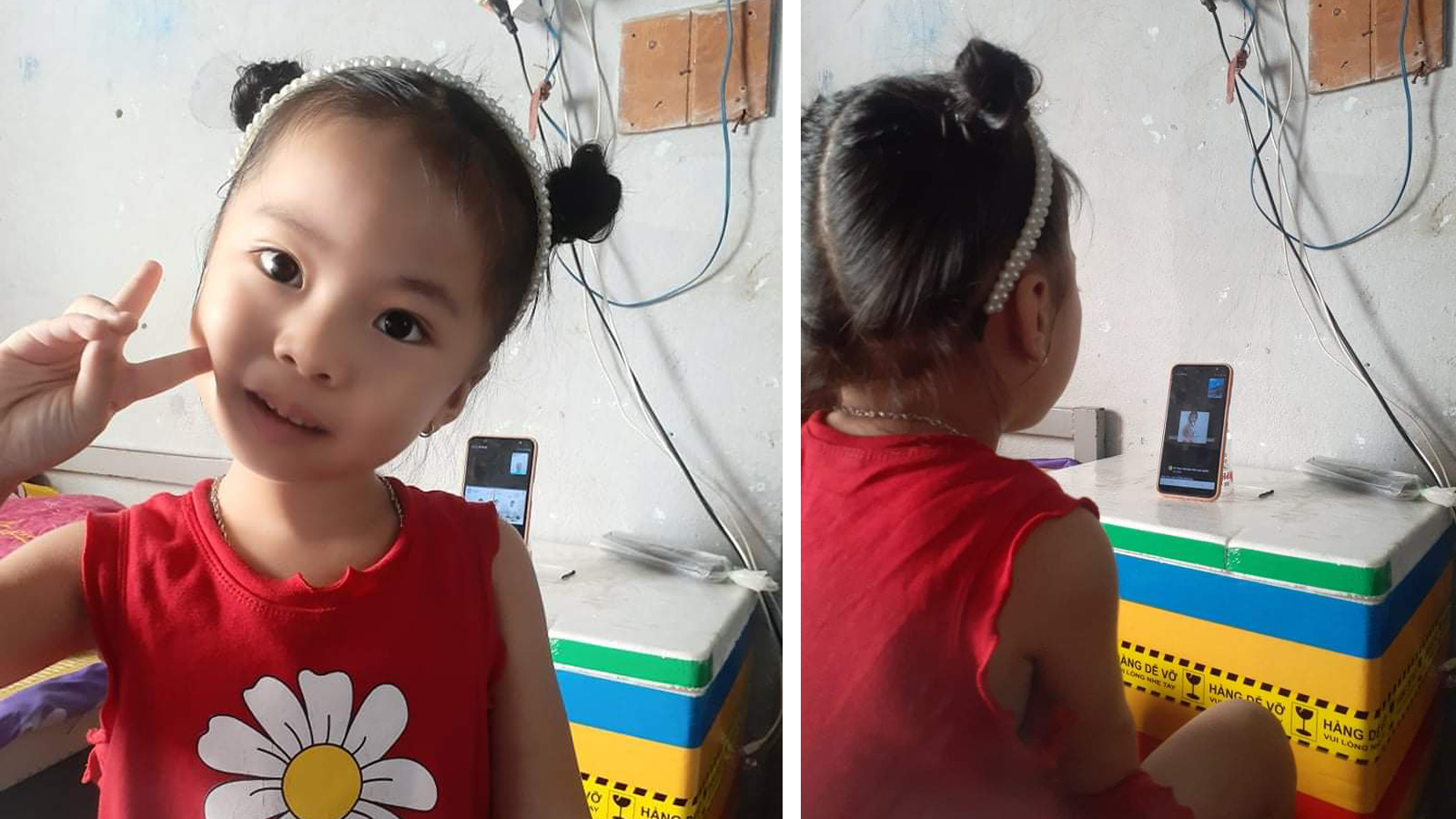 https://onesky.org/wp-content/uploads/2021/09/ELC-story-Opening-ceremony-new-school-yearScreen-Shot-2021-09-05-at-08.36.57.jpg
900
1600
Debbie Cohen
https://onesky.org/wp-content/uploads/2019/06/Logo1998-250.jpg
Debbie Cohen
2021-09-24 23:09:27
2021-09-24 23:32:22
Hope in the new school year