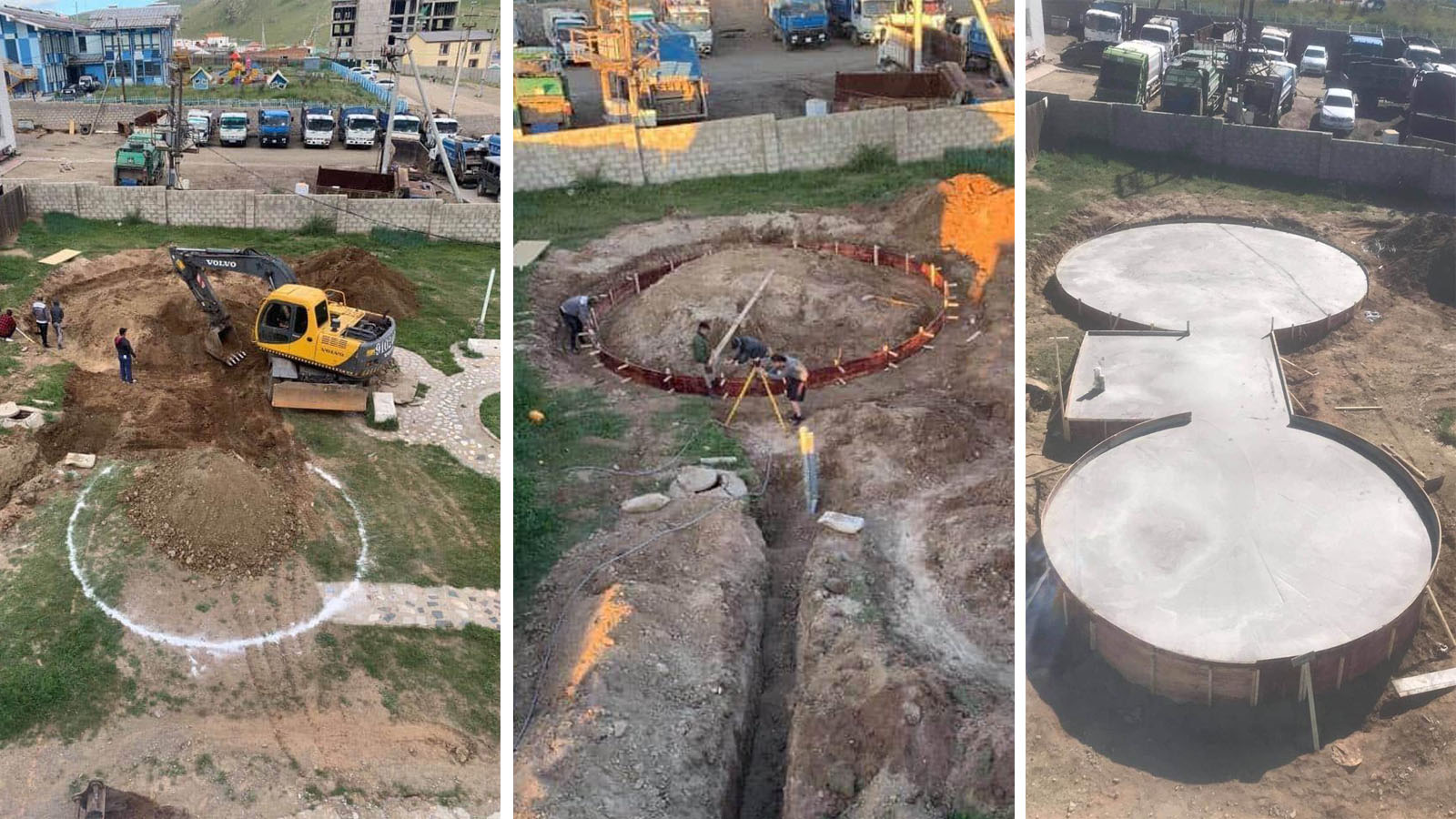 GREAT FOUNDATIONS: Building a new future for Mongolia's vulnerable children and families.
Over the summer, we built a ger in Ulaanbaatar. While the construction might look unusual, OneSky's new home replicates a traditional Mongolian family dwelling.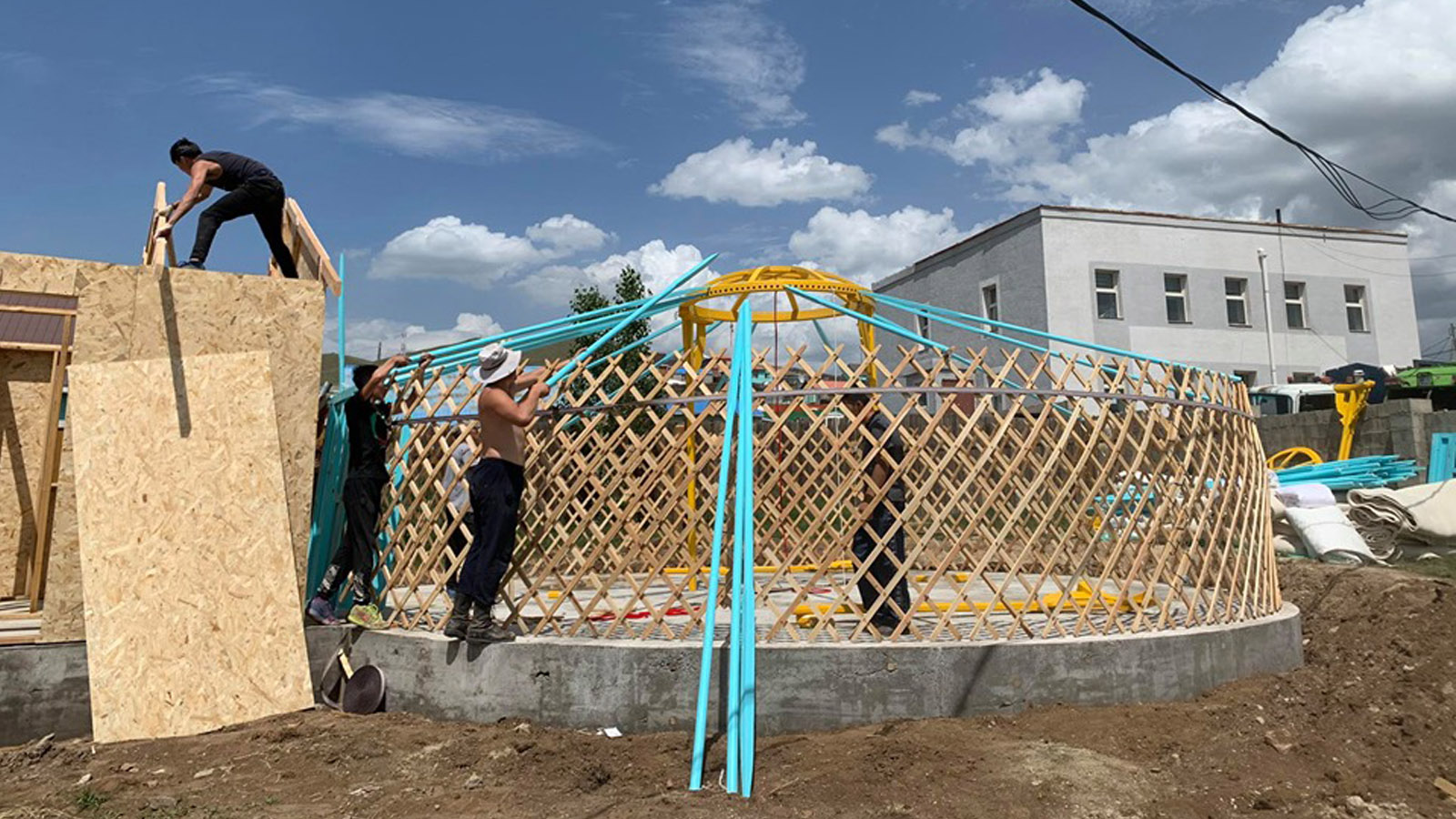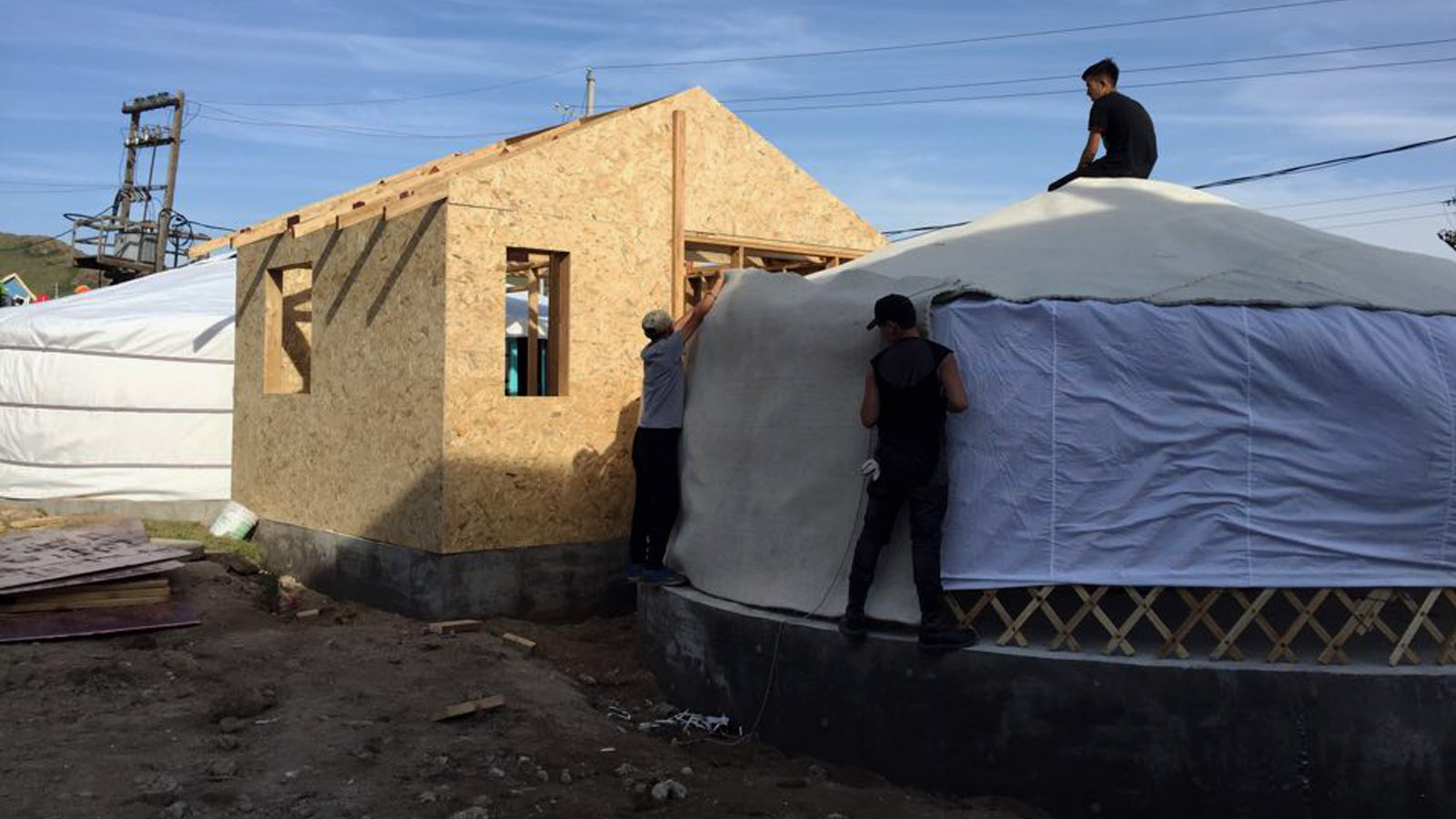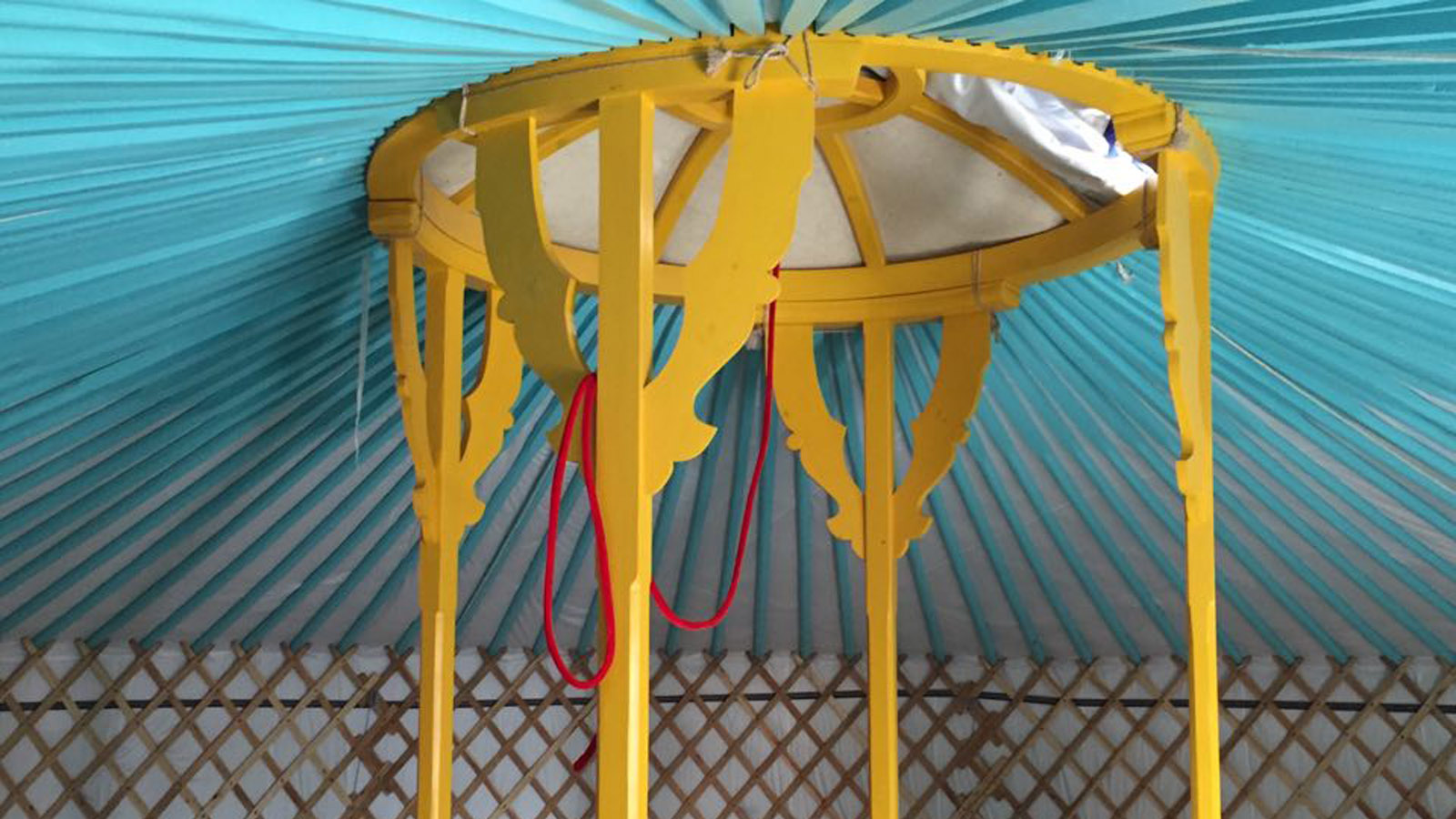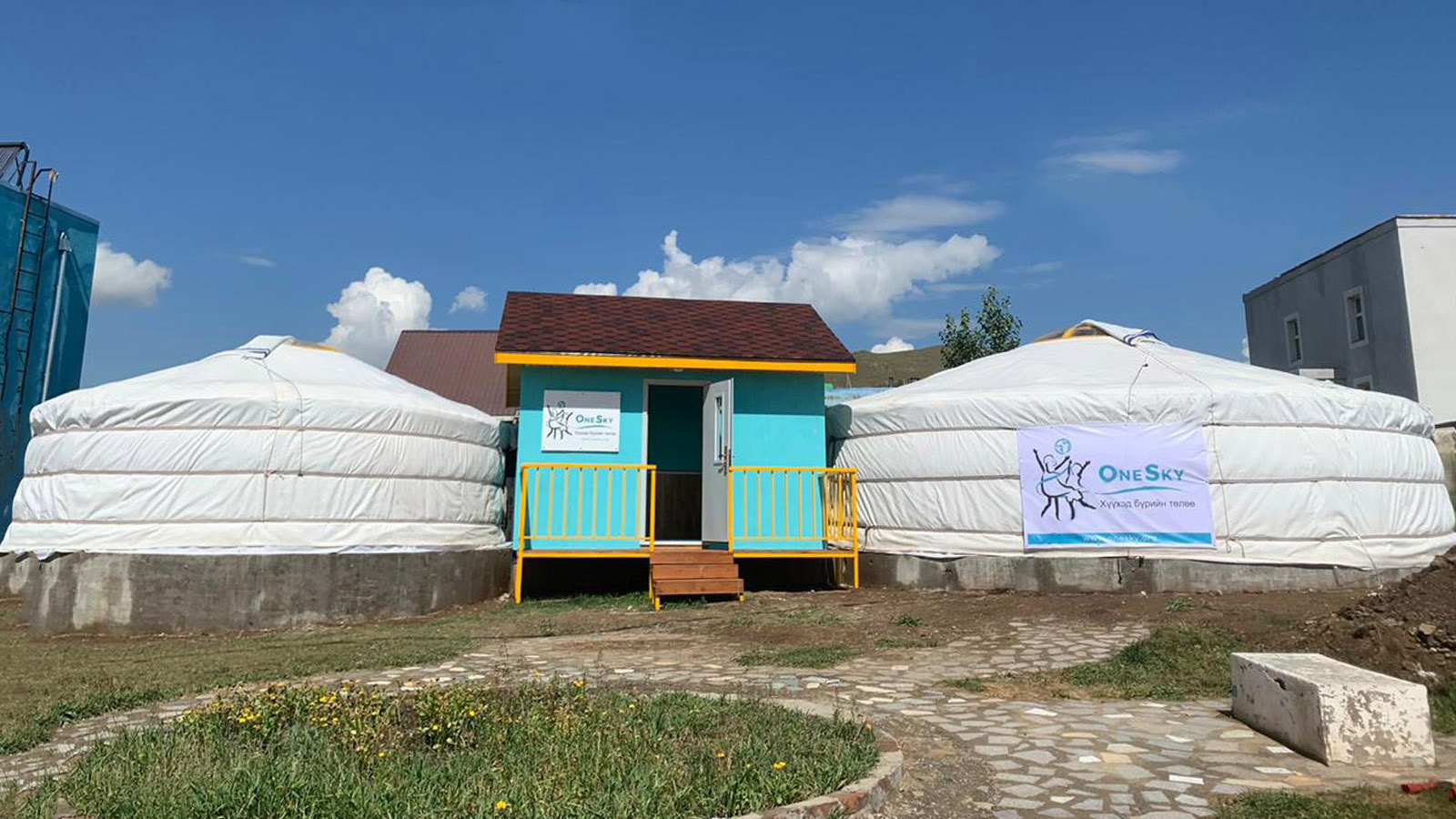 Built under the short-lived, bright blue summer skies: the OneSky Mongolia Family Center
With temperatures liable to drop below -27 F in the winter, the race was on to complete the build by the end of summer. And we did!
Our new center will serve as a safe play place for local families in the Bayanzurkh district and will provide parenting-skills training. The first 18-week training period has already begun with 10 parents per class, the aim will be to reach 120 parents during this first round.
This two-tent (known locally as a gers) structure has been split into a large adult ger and a smaller, 'baby' ger for the children to play while their parents are learning new skills.
In Ulaanbaatar, around 62% of the population live in ger districts. These settlements have few public services — no running water, waste removal, paved roads, or opportunities for children to learn and thrive.
OneSky began working in Ulaanbaatar in October 2018. Within the state-run Nursery 40 for children with health issues, OneSky was able to help children with social and emotional needs.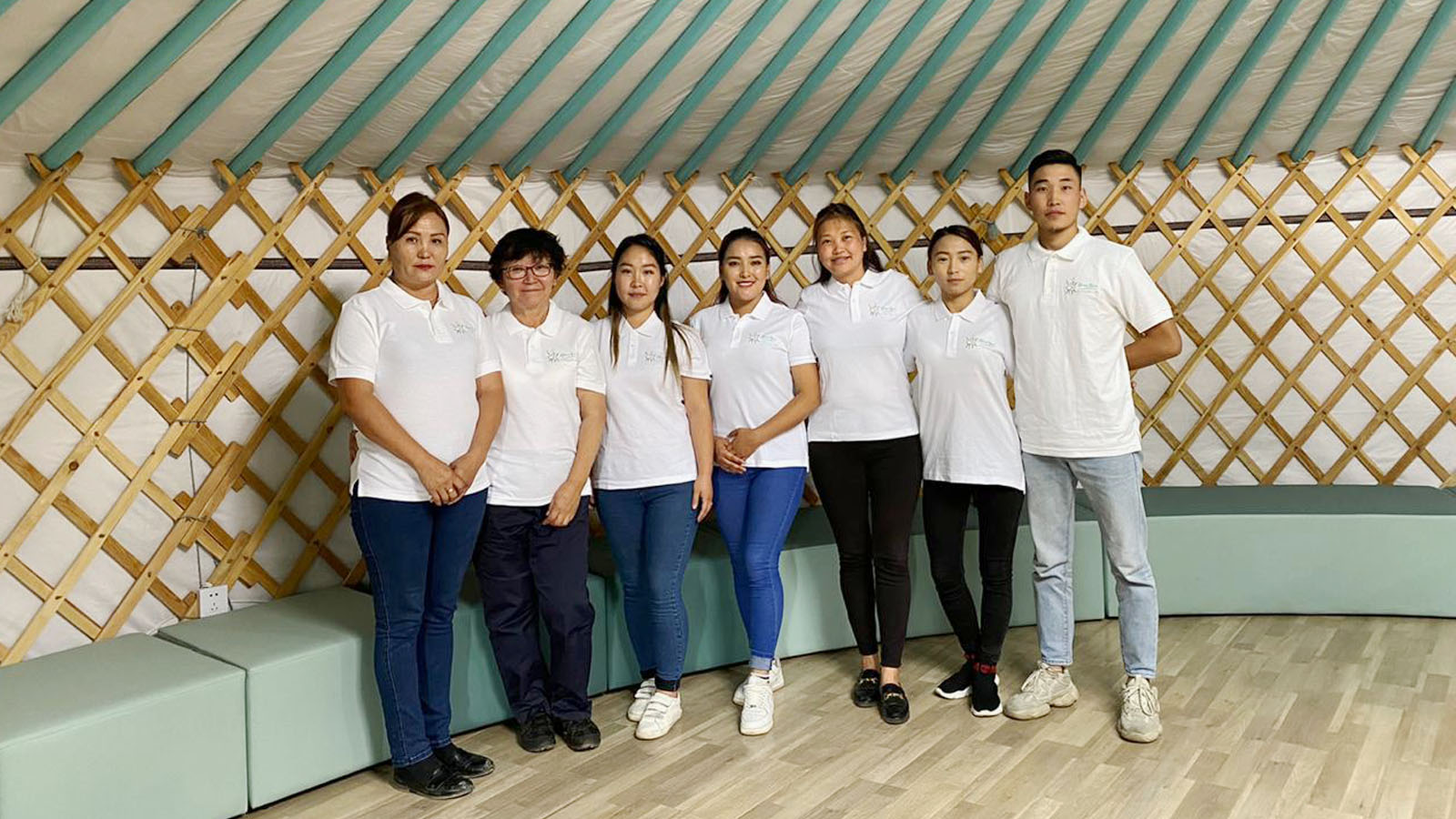 "The learning process, for us, never ends. But it's also important to acknowledge the steps," said Viriginia Wilson, OneSky's Chief Operating Officer.
"This is a prototype rather than a pilot. We need facilities and programs that can grow and be replicated. We need to find the best way to reach as many children as possible.
"Mongolia is changing so fast and the transition from a nomadic way of life is at the heart of so many issues including overcrowding, pollution and alcoholism. Children are suffering but they can also be part of a much more positive future."
Read more:
Their parents were nomads, now these children need our help.
Coronavirus leaves children vulnerable in Mongolia.

Lorinet Foundation: Pioneering on Behalf of Migrant Families in Vietnam and Mongolia.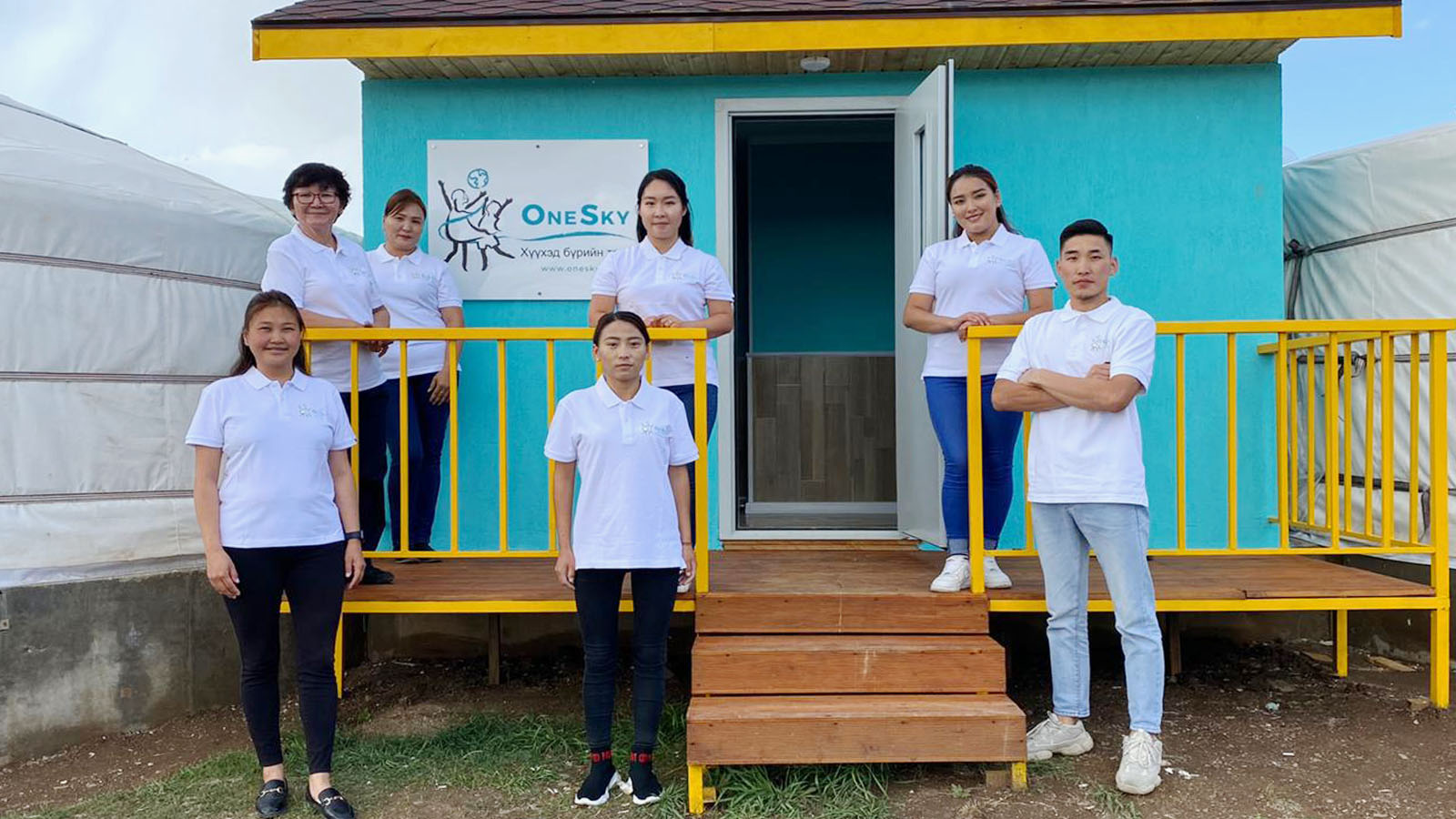 https://onesky.org/wp-content/uploads/2020/09/mongolia-foundations.jpg
900
1600
Steve Jackson
https://onesky.org/wp-content/uploads/2023/01/25th-logo-6.png
Steve Jackson
2020-09-18 08:50:48
2022-05-13 23:21:03
GREAT FOUNDATIONS: Building a new future for Mongolia's vulnerable children and families.