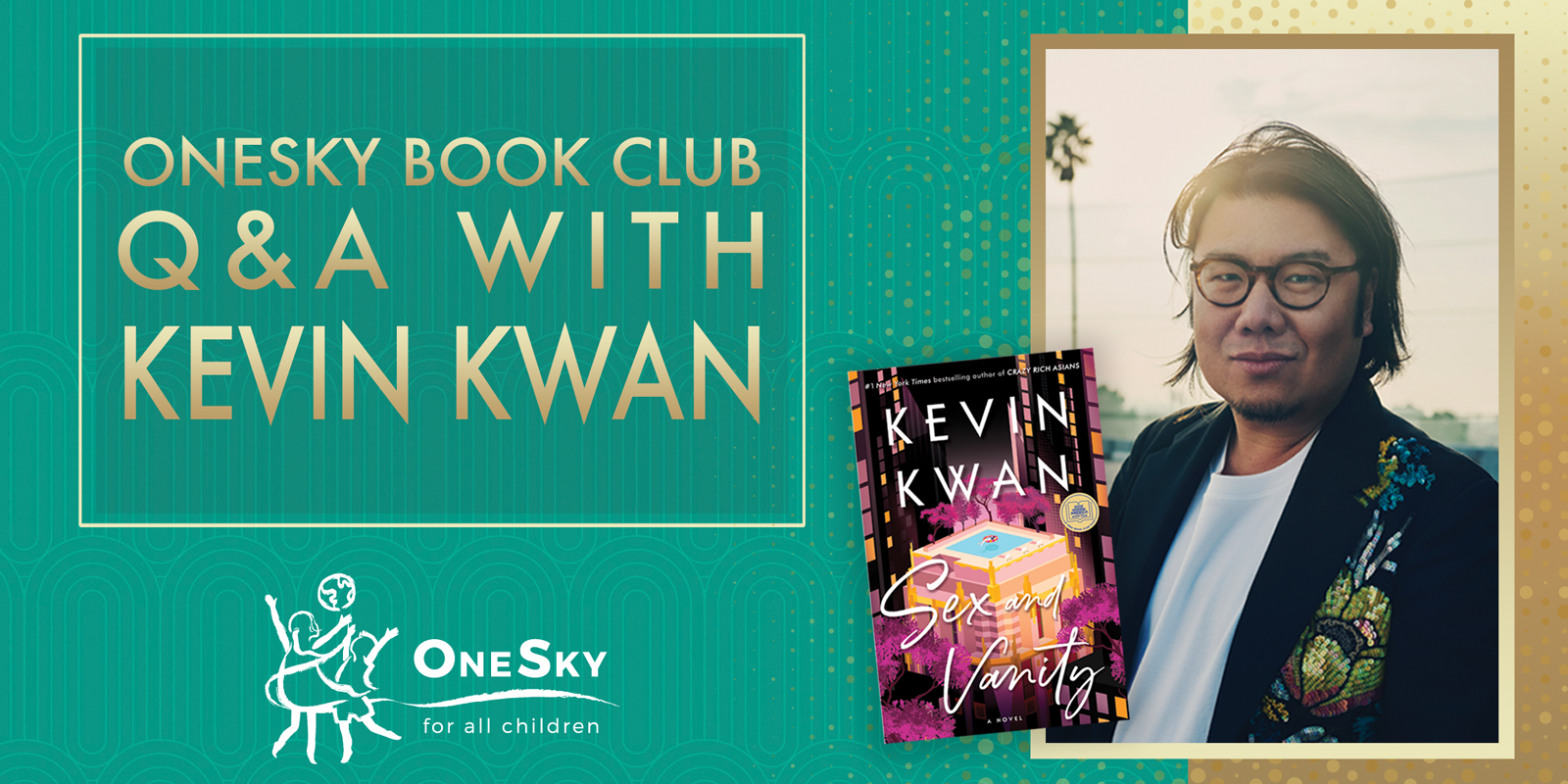 Crazy Rich Asians author – inequality, not wealth, was my inspiration.
Kevin Kwan tells OneSky Book Club: "My angry book became a satire instead."
Bestselling author Kevin Kwan admits that, while his books are often considered a celebration of wealth, it was inequality witnessed while visiting Asia that was, in fact, his inspiration.
Kevin was our most recent guest speaker at the virtual OneSky Book Club. He told participants in the event: "So many people, who have usually not read my books, assume that Crazy Rich Asians is this whole celebration of wealth and luxury, and the intention was never to do that.
"It all really began as I was traveling back to Asia in the 90s and early aughts," he added. "I would see this tremendous wealth inequality existed in cities like Hong Kong, Shanghai and the Philippines and how obscenely rich the rich were and how everyone else was just struggling to get along."
Inequality is also something that has inspired OneSky's efforts to ensure vulnerable children in China, including Hong Kong, Mongolia and Vietnam receive nurturing care and early childhood education despite difficult beginnings. OneSky was formed in China in 1998 and began its work by creating Infant Nurture Centers and Preschools Programs for orphaned children. 
Founder Jenny Bowen had adopted two daughters from China and quickly learned that love and nurturing care could turn around children who were "shut down" due to a lack of family-like love. It was a lesson she worked to spread to tens of thousands of caregivers.
And, it turns out, the backstories of both OneSky and Crazy Rich Asians' heroine Rachel Chu are linked.
"It took a lot of intention and research for me to create the character of Rachel Chu who is the heroine in the Crazy Rich Asians trilogy," said Kevin. "I really wanted to give authenticity to her plight and to her story. Rachel, as a baby, was threatened by her father's family. They didn't want her because she was a girl."
Kevin also revealed that Crazy Rich Asians was originally going to be a very different kind of book.
"In a world where there is just an incredible wealth imbalance, it was going to be a serious book. It was going to be an angry book. And somehow, between my brain and my fingertips, a satire emerged.  But I think the book being a satire instead of an angry diatribe actually allows the reader to have a more thoughtful experience with all the issues I'm trying to address."
Kevin was our third OneSky Book Club guest, following authors Lisa See and Grace Lin.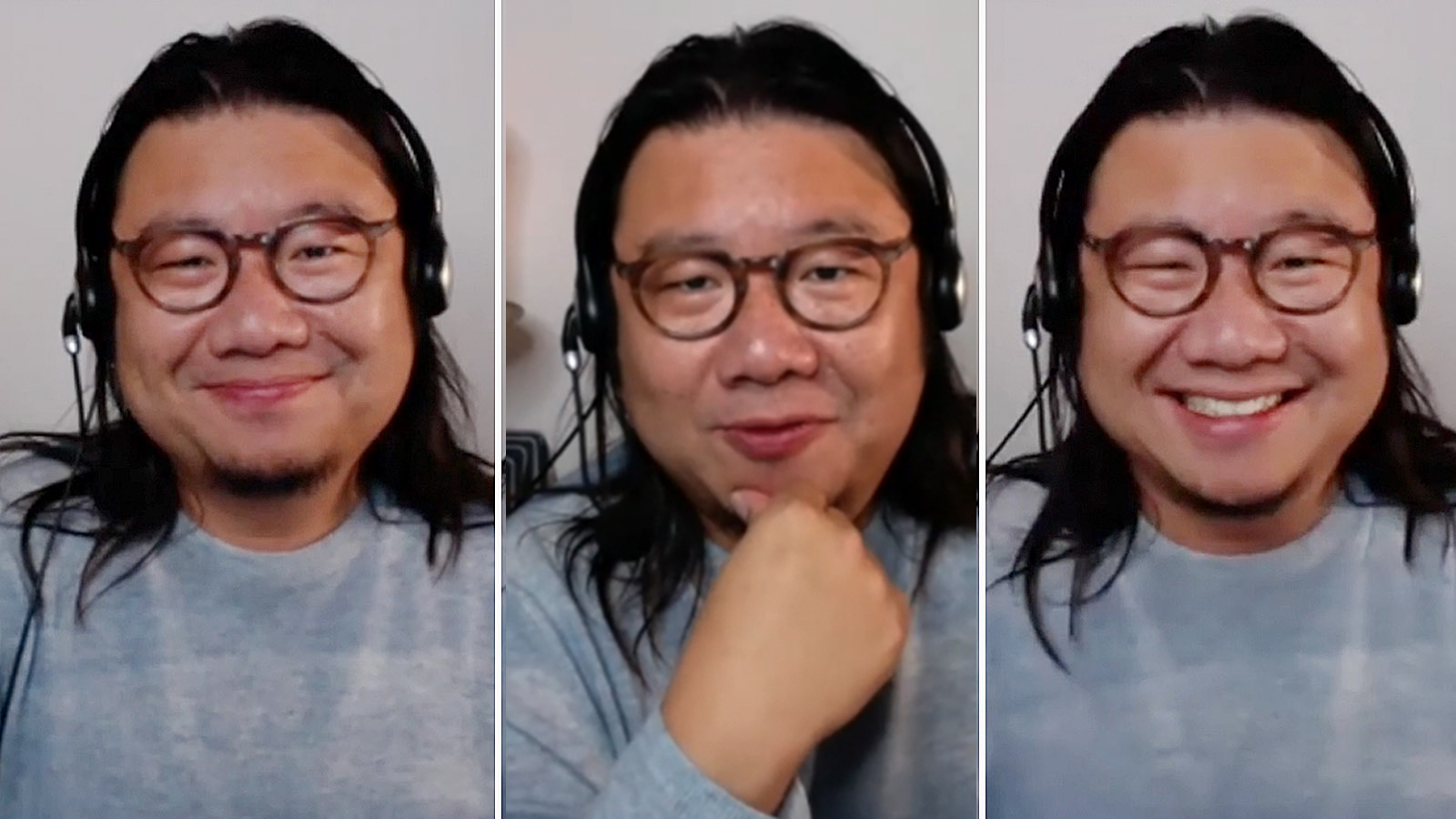 "We were thrilled to welcome Kevin Kwan as the latest author in our new OneSky Book Club series, following best-selling authors Lisa See and Grace Lin," said Heather Mayes Gleason, OneSky Head of Global Philanthropy. "The virtual book club has been a wonderful way to stay connected to our supporters during the pandemic. We're so grateful that each of these authors have shared their time and talent in support of OneSky."
If you would like to join our future events, please sign up to the OneSky mailing list.
https://onesky.org/wp-content/uploads/2020/10/Kevin-Kwan.jpg
800
1600
Steve Jackson
https://onesky.org/wp-content/uploads/2023/01/25th-logo-6.png
Steve Jackson
2020-10-27 06:09:38
2020-11-09 00:26:58
Crazy Rich Asians author – inequality, not wealth, was my inspiration.