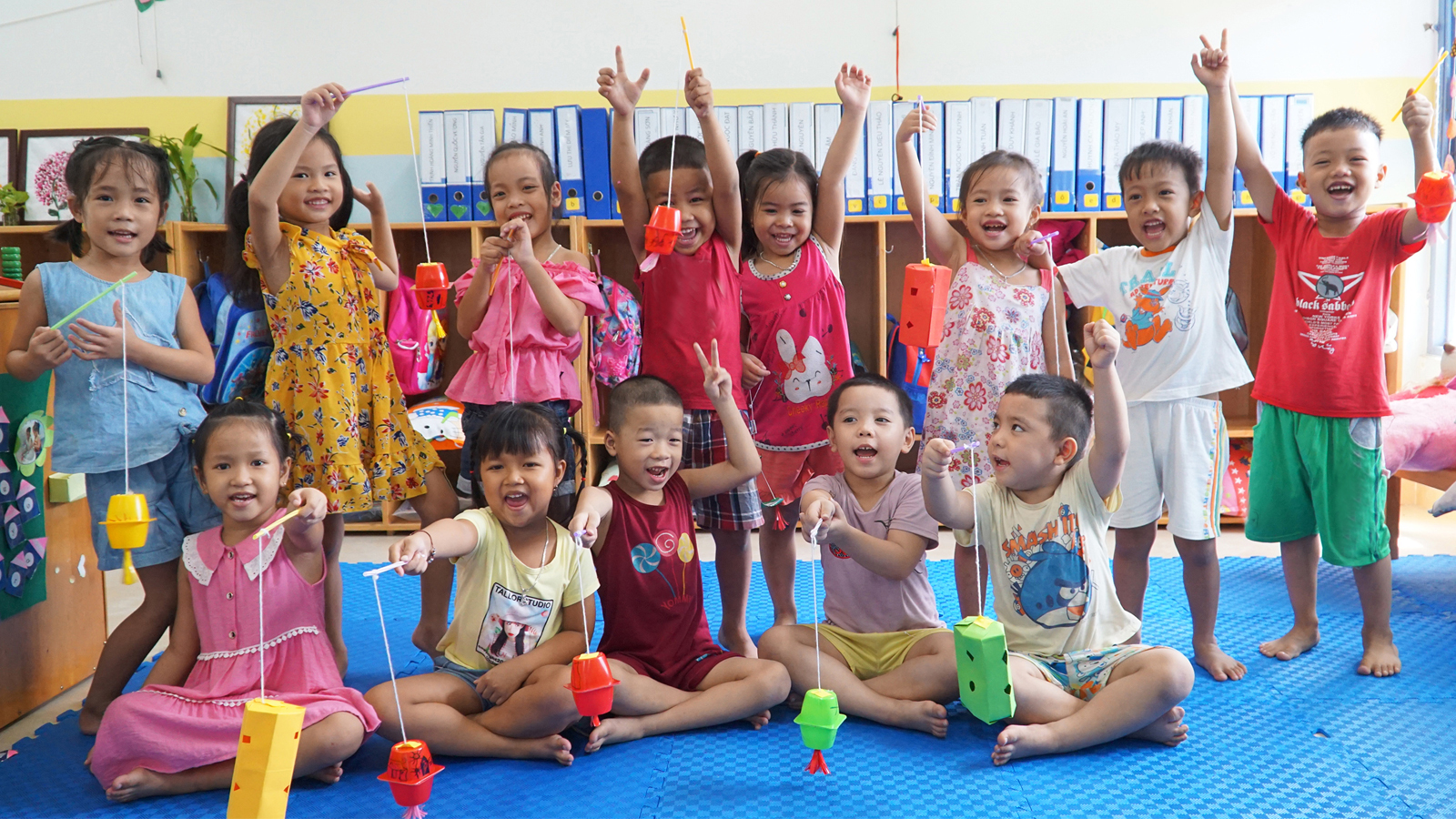 Mid-Autumn Festival Tales from China, Hong Kong and Vietnam
Mid-Autumn Festival has arrived and we couldn't be happier. After a very tough nine months we are excited to celebrate under the full moon in our own unique ways across our programs.
Across mainland China the emphasis is on celebrating the harvest, while in urban Hong Kong people eat moon cakes, children make lanterns and festive lights decorate the streets. In Vietnam, the mid-Autumn festival is considered primarily for children.
But at the heart of all celebrations is one common element – family. It's a chance to come together, look back over the challenges of the year and hope for better times ahead.
Part Thanksgiving, part Harvest Festival, part Halloween – rural themes are slowly transitioning to fit modern cities. Meanwhile, modern living means what constitutes a family continues to change.
OneSky colleagues can now look back on their challenges and achievements and begin to look forward with hope.
SEE ALSO: OneSky Celebrates Mid-Autumn Festival (PICTURES)
Gu Qingyue, Preschool Teacher, China
My husband is a soldier in the Wuhan Army. He was due to come home for the Lunar New Year in January but, because of the outbreak, his leave was canceled. Instead, he became part of the frontline fighting the pandemic.
I too had an emergency to respond to. The orphanage where I work requested that we run a closed system. This meant staying within the orphanage night and day for weeks at a time. My own child has just turned two but could be taken care of by her grandparents. I felt that if I didn't go to work, the children in the orphanage would have nobody. I did not hesitate.
As each busy day ended, I lay in bed often unable to sleep thinking of my family. But, at 5:30 a.m. the next morning, I went to work with my colleagues as usual, with a smile. I knew that the children in the orphanage needed my company more than ever. I believe every colleague thought the same. We shared a common goal—to protect the safety of all the children no matter what.
OneSky provides three primary interventions for orphaned children: Infant Nurture, Preschool, and "Loving Families". Read more
Chen Rong, "Loving Mom", Loving Families Program, China
I'm so happy now! The children and I have established such a close relationship. They call us mom and dad and they like to sit with us, climbing into our arms for a hug. I have watched as they have developed day-by-day and their health improved.
It wasn't easy to begin with but now I see them setting off to school carrying their school bags with so much pride.
In our future work, I will continue to improve myself and increase my knowledge in order to better serve the children. I want to do this job well.
OneSky's "Loving Families", provide permanent foster families for children with special needs. Read more
Li Jing*, Mom, Rural China
I'm back in the village for the Mid-Autumn Festival. I work away in the city and have to make do with telephone calls to my children. In the past when I have been worried about them, I've tried to call but they haven't always wanted to talk to me.
Now when I am confused about parenting, I can talk to a Family Mentor who knows the children and our situation.
It's not been easy with the pandemic. There is less overtime work available at the factory and money is tight. But my relationship with the children has improved, I'm thankful we can talk now.
*Name has been changed.
Yan Yanling, Family Mentor, Rural China
As a result of the pandemic, our village was locked down. Nobody was allowed to go out or come in. Therefore, the best way we could reach the children and support the people who cared for them was by online teaching. It felt good just being there for people.
My life was busy and rewarding. Every day I was either recording videos or teaching the children online. Joining OneSky has changed me. I love learning now and that's been the biggest change in my life. In turn that has helped my children too, but it's also something I have used to help children in our village. I am happy and I am proud.
Nearly 300 million migrant workers have left China's countryside to look for work in the city. Many are parents leaving young children in the care of grandparents or siblings. OneSky's Family Mentors work to help the children and their carers and bring communities closer. Read more
Crystal Cheng, Family Center Supervisor, Hong Kong
"Mid-Autumn Festival is such a wonderful time of love and joy, especially for children! Here at the P. C. Lee OneSky Global Centre for Early Childhood Development, we are celebrating the festival with festive decorations, and hand-made mooncakes gifted by friends at a local NGO. This is our first Mid-Autumn Festival in our new home and the decorations really add a friendly ambiance to the festivities. It is so heartwarming to see the smiling faces of the children and the OneSky caregivers during this special time."
OneSky's Hong Kong centre brings together children, families and caregivers to play, learn and train with OneSky's proven methodologies. Read more 
Tinh, Early Learning Center Teacher, Vietnam
This year has been an emotional rollercoaster. In the beginning, I was so excited to finish my maternity leave and get back to work. Then the pandemic happened and school closed. It was probably the most challenging thing that's happened in my 12-year career.
How could I engage with the children with the same love and responsive care that we always show if we couldn't be with them? As it turned out, the school closure brought with it opportunities to explore different ways to care for children. Together we took the initiative and learned how to reach out to them online.
When the school reopened again, we welcomed some children attending for the first time. Like any first day, we had children in tears. I looked into their eyes and told them: "I know you're missing your mom and that's okay but I will be here for you while mom is working".
And all I could think was: "Oh I just wish things were back to normal right now, so I could wipe her tears and give this little girl a big, long hug".
Now, the kids in my class are very excited about the Mid-Autumn Festival. This year there might not be a big event like previous years, but we're planning to make lanterns and decorate them for the kids to take home. I'm sure that will put smiles on their faces.
The OneSky Early Learning Center in Da Nang, Vietnam was set up to serve the children of rural migrants working in the surrounding factory zone. Read more
https://onesky.org/wp-content/uploads/2020/09/i.web_.DSC06428.jpg
900
1600
Steve Jackson
https://onesky.org/wp-content/uploads/2019/06/Logo1998-250.jpg
Steve Jackson
2020-09-30 09:06:10
2020-10-01 12:08:28
OneSky Under a Full Moon