Over one million young children of migrant workers in Vietnam don't have access to quality early care and education.
Factory workers have no choice but to leave their young children in private, often unregulated home-based daycares operated by untrained or poorly-trained staff.
OneSky's work in Vietnam addresses the needs of marginalized young children whose parents labor in the industries that are bringing prosperity to their country. Our demonstration site, the OneSky Early Learning Center located in Da Nang's Hoa Khanh Industrial Park, provides early learning programs for children as well as parenting skills and early child development, responsive care and nurture training for adults. The Center serves as a national model and training base for the country.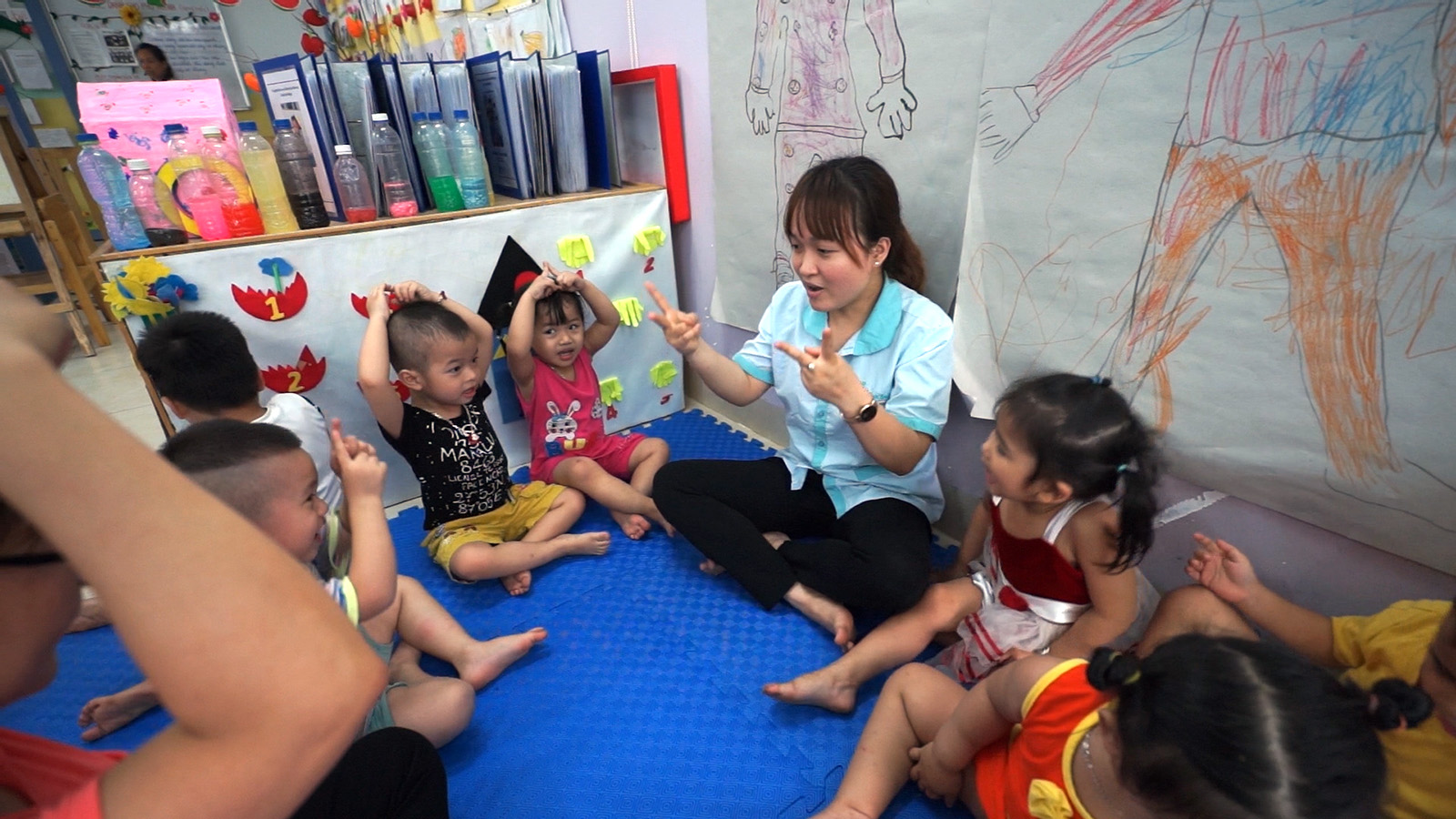 Through training-of-trainers, on-site mentoring, and hands-on support, OneSky offers training for home-based daycare providers so they can deliver quality care and adopt, implement, and replicate the OneSky Approach on their own. At the invitation of the Vietnamese government, OneSky's Home-based Care Provider Training is being introduced to 19 Vietnamese provinces over the next several years.