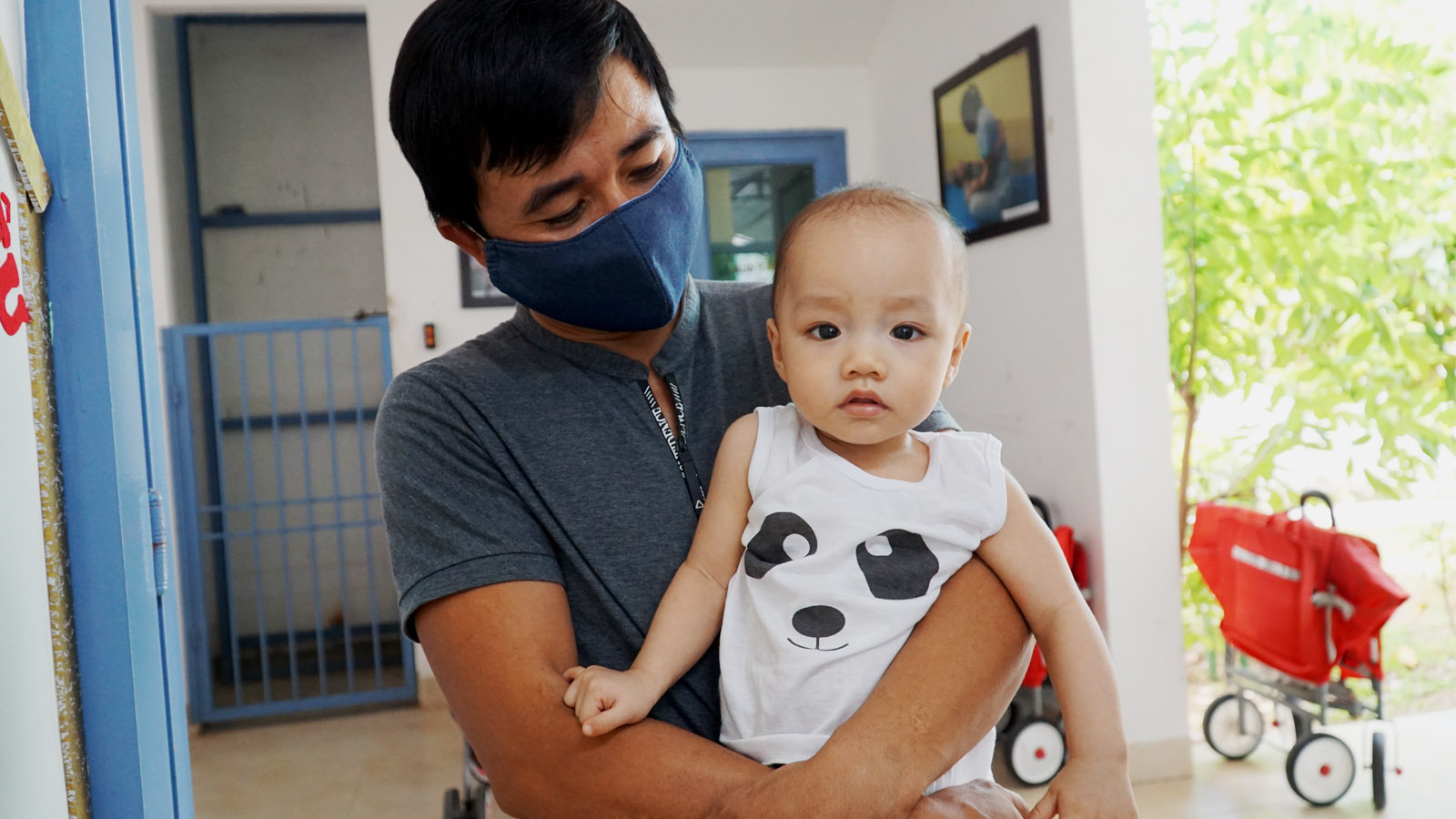 "We worried about money, the future, the children – we needed a miracle."
How a preschool place is helping a family rebuild in post-pandemic Vietnam.
The problem Vietnam's migrant workers face is simple to explain but much harder to solve.
To provide for their children, many move away from rural villages in search of factory work. But having swapped countryside for city there is no nearby family to assist with childcare, no reliable wider network, and no support safety net.
Factory shifts demand very long hours away from their children and reliable, safe, affordable childcare is a huge issue.
It's an issue that Hai (pictured above), who earlier this year lost his job in a Da Nang factory as a direct result of Covid-19, has experienced firsthand. The only silver lining was being available to look after his children, aged 10 months and 4 years, when schools closed.
His wife continued to work in a nearby factory.
"It has been a tough year for us all," said Hai. "The whole family relies on my wife's small income despite the fact that her hours and salary were reduced. I got to spend more hours with the children but we were worried about money, the future, the children … we needed a miracle."
It was during the lockdown that Hai heard about OneSky's Early Learning Center (ELC) in Da Nang.
The ELC opened in 2017, specifically to serve rural migrants. Six days per week, from 6 a.m. to 6 p.m., it cares for 250 children between 6 months and 6 years old, giving them the best possible start in life, including lots and lots of nurturing love and care.
For hardworking parents, it's one less thing to worry about. For children, the early development expertise means they'll eventually attend primary school with confidence.
Hai applied and waited and, after a short while, was overjoyed to hear both children had been accepted. It was the news, and miracle, he and his wife had been hoping for.
Weeks later, dropping off the children on their first day, Hai told OneSky staff that his life was starting to change for the better.
"After all that we have been through, we are so happy.  I'm going to look for a new job so we no longer just have to rely on my wife working."
Schools reopened in Da Nang following the decrease in the community spread of Covid-19.  Vietnam's containment of the virus has been praised globally, with its economy is expected to continue to grow this year. It's good news for factory workers.
This increased optimism has coincided with the Full Moon Festival, a time for children but also a time of reflection for families.
"I always had good memories of mid-autumn festivals since I was a child," said Hai. "I want to create the same fond memories for my children. It has been a tough year and we don't have much money left. But that wouldn't stop us from celebrating.
"I think we will make a lantern and a moon cake and take it with us on an evening walk. We'll eat it together under the full moon."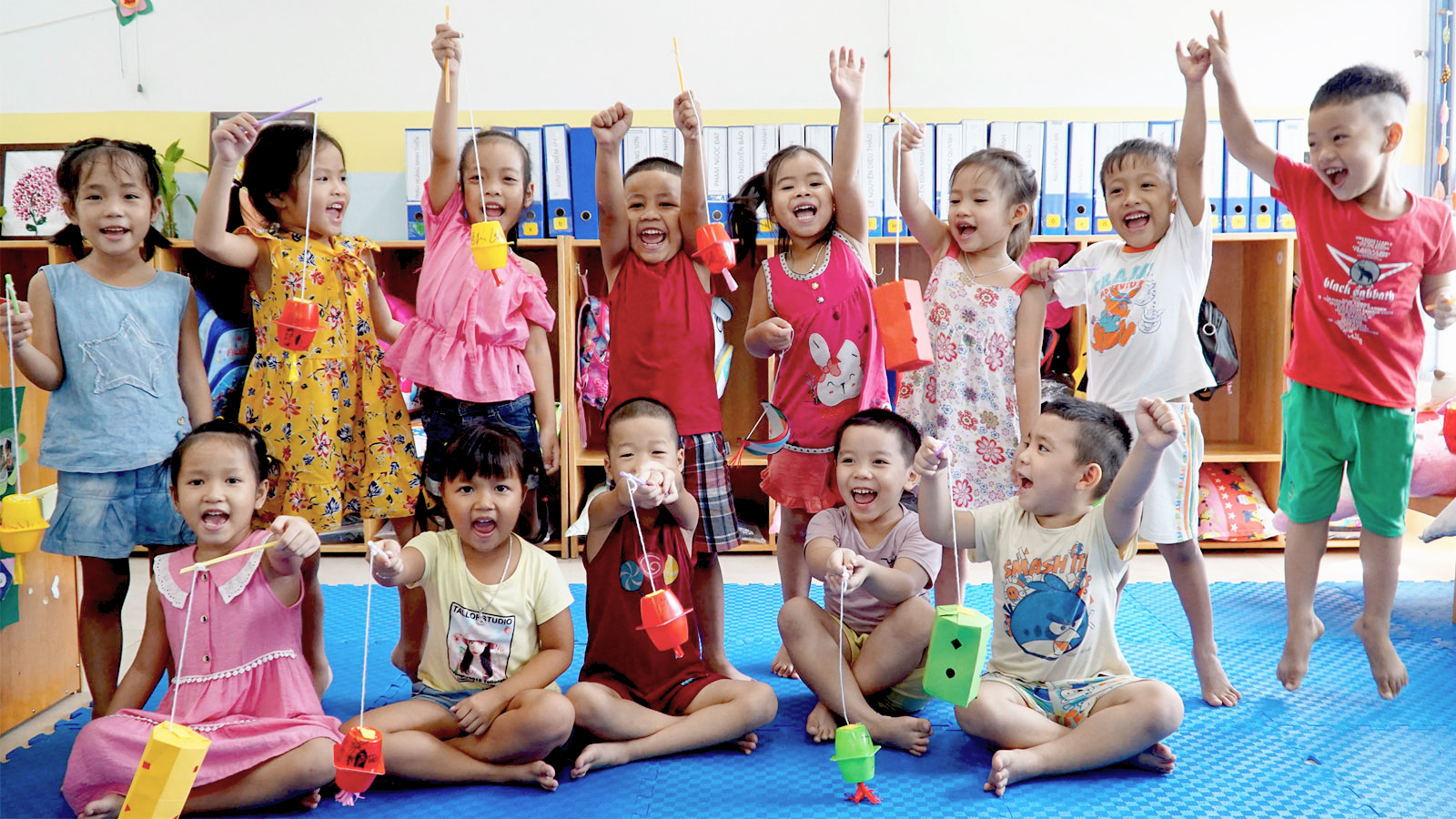 https://onesky.org/wp-content/uploads/2020/10/w.DSC01757.jpg
900
1600
Steve Jackson
https://onesky.org/wp-content/uploads/2023/01/25th-logo-6.png
Steve Jackson
2020-10-27 06:10:35
2020-11-24 07:24:18
"We worried about money, the future, the children – we needed a miracle."