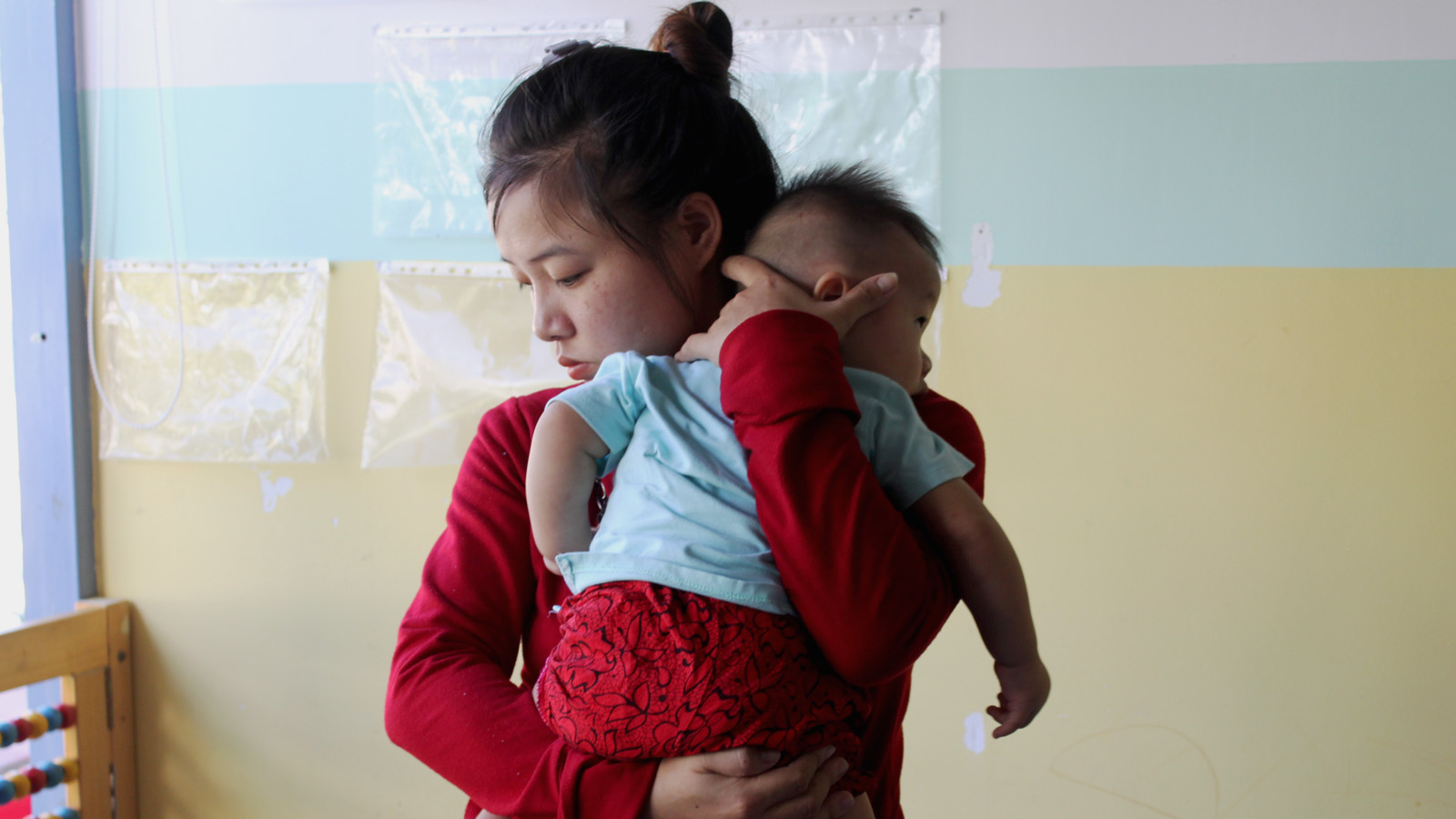 COVID-19: The Vietnamese Parents Traveling Hundreds of Miles for Childcare
Due to coronavirus (COVID-19) schools are closed but workplaces stay open – so who looks after the children?
Most rely on wider family. Grandparents help out but very few parents are in a position to take time off.
But what about families whose grandparents aren't local? How do parents manage who have zero family within easy reach?
That's the situation parents from OneSky's Early Learning Center (ELC) in Da Nang are all too familiar with. The school was set up for families of rural migrant workers who live in the surrounding factory zone. Previously they had no one local to turn to for quality daily childcare.
Who will take care of the children while they work?
Now, as a result of guidelines aimed at stopping the spread of COVID-19, the ELC is closed and families are once more left with the predicament.
They need to work to have enough money to care for their family. But, if they work, who will take care of the children?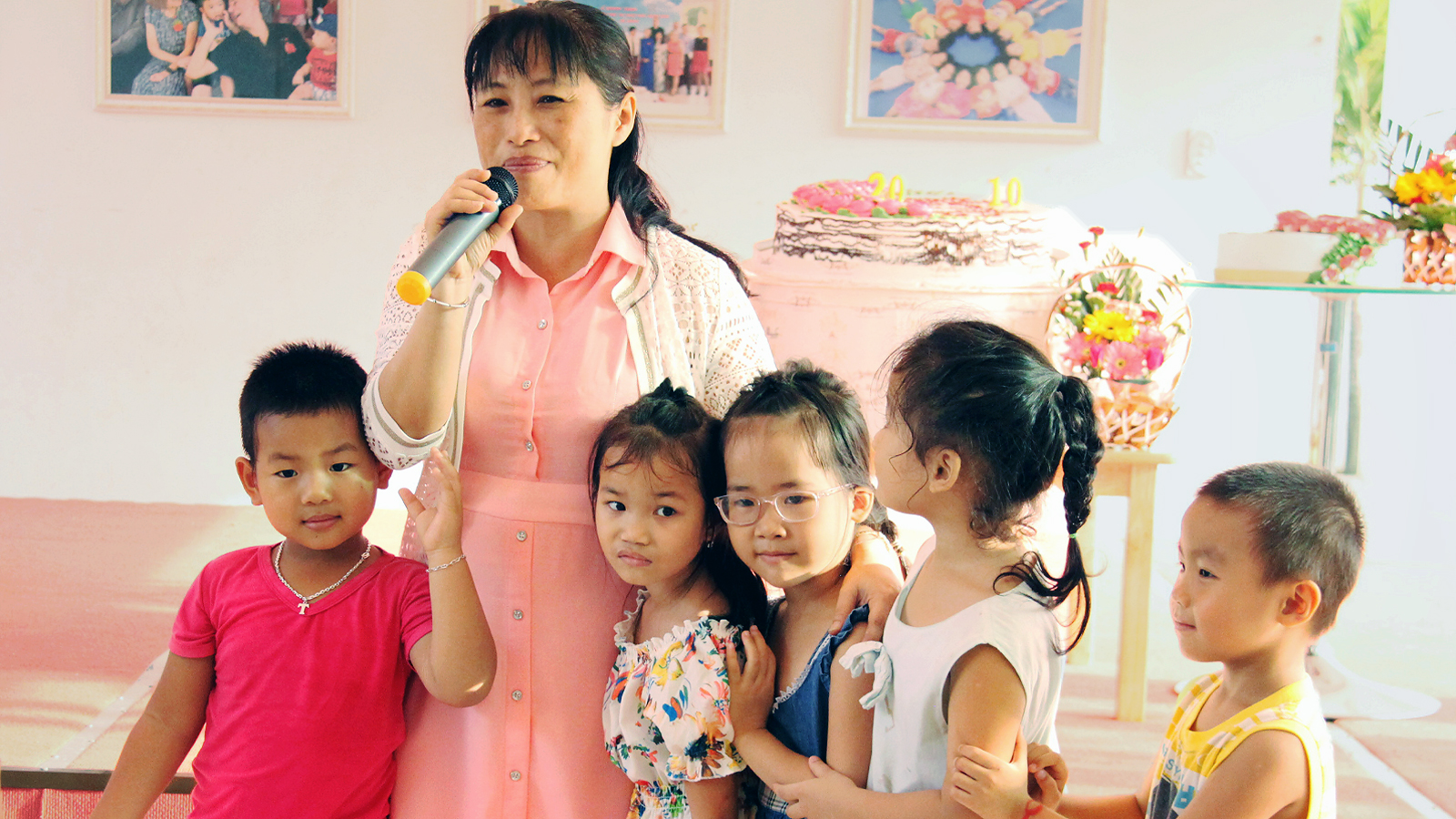 "Everyone is in support of the temporary closure," said OneSky Program Director Hien Vo. "Our priority is the safety of children, parents and teachers and we follow government guidelines.
"Some parents are having to travel hundreds of miles to hometowns to leave children with wider family then come back to work," added Hien. "Some turn down shifts in order to stay at home with children. Others are taking annual leave."
OneSky is aware of one parent, a single mom, who is leaving her child with a trusted landlady while she works. She is a sole earner and has no one else to turn to.
Elsewhere Nhien, mother of 4-year-old Thu, counts herself lucky that her husband (pictured below with Thu) has been able work night shifts. Sleep is in short supply but at least between them they can care for their child.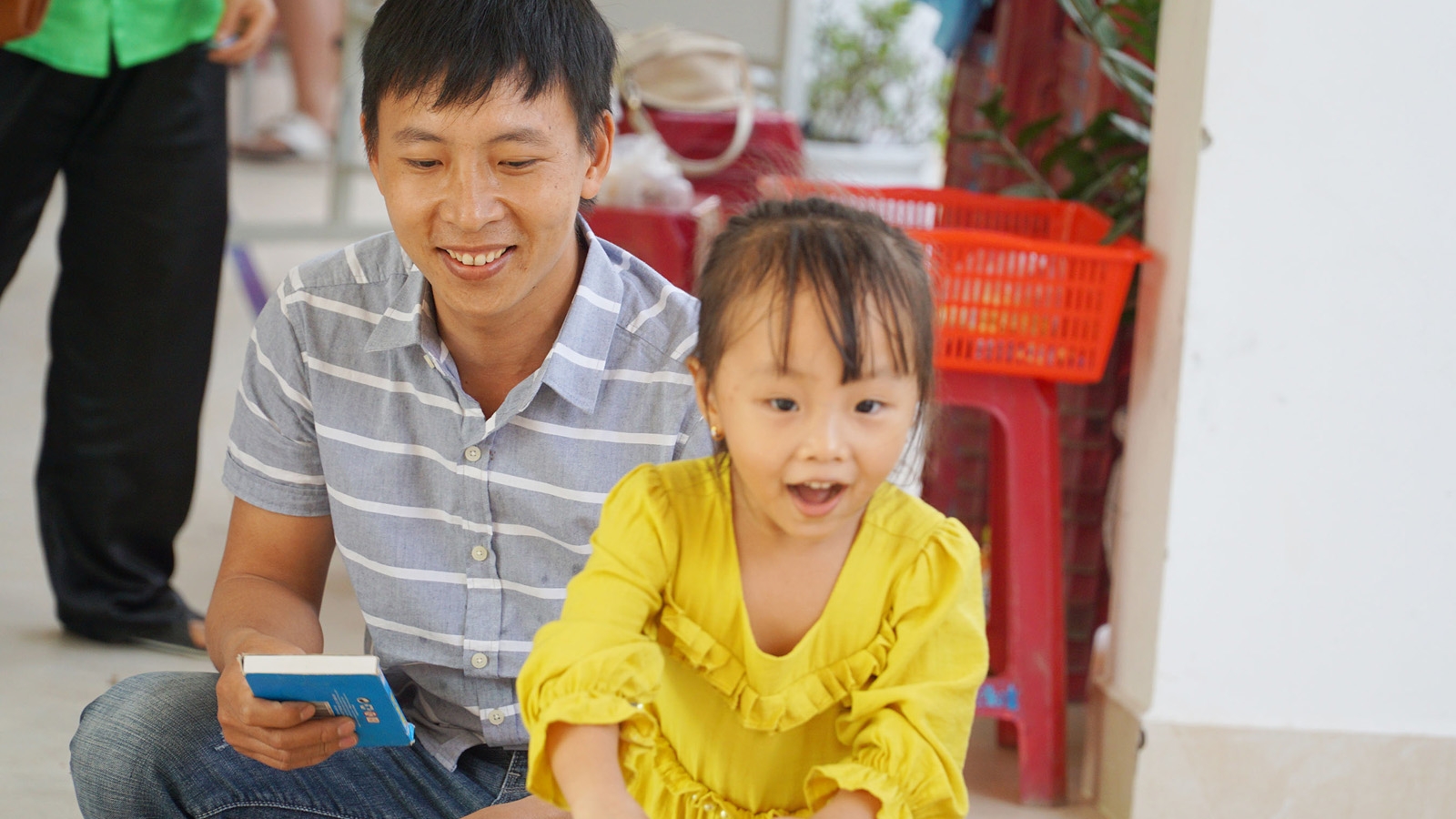 Workers have supported each other with childcare.
"We're lucky that we can still manage between work and childcare," Nhien explains. "All other parents in the factories are in the same situation so it's difficult to take leave. One worker can stay home and take two or three other children while monitoring their health closely. It's a difficult time but together we're making it work. The main thing is that the children are healthy."
The Early Learning Center (ELC) was set up in the Hoa Khanh Industrial Zone three years ago.
Since then it has become a hub for training local home-based carers (HBC). Most factory workers turn to HBC for childcare but often have little formal training and few facilities.
In total, 320 HBC have been trained so far and the Vietnamese government has asked OneSky to expand its training to a further 19 Vietnamese provinces, ultimately benefiting over 400,000 children.
"These past weeks, with the ELC shut have been a reminder for all of us," said Hien. "All working parents need childcare. The ELC teachers also miss our children a lot. We hope that they are staying active and healthy. We are ready to welcome them back soon.
"We need to keep our children safe and we need parents, particularly women, to be able to join the workforce knowing that their children are cared for. Beyond that, it's vital that childcare provides a nurturing, happy experience. It should give each child the best opportunity to develop."
UPDATE: Da Nang authorities have decided to continue to keep schools closed as a precautionary measure until the end of February. (Via VnExpress).
https://onesky.org/wp-content/uploads/2020/02/bannerpic.jpg
900
1600
Steve Jackson
https://onesky.org/wp-content/uploads/2023/01/25th-logo-6.png
Steve Jackson
2020-02-14 08:30:50
2020-02-15 15:14:02
COVID-19: The Vietnamese Parents Traveling Hundreds of Miles for Childcare