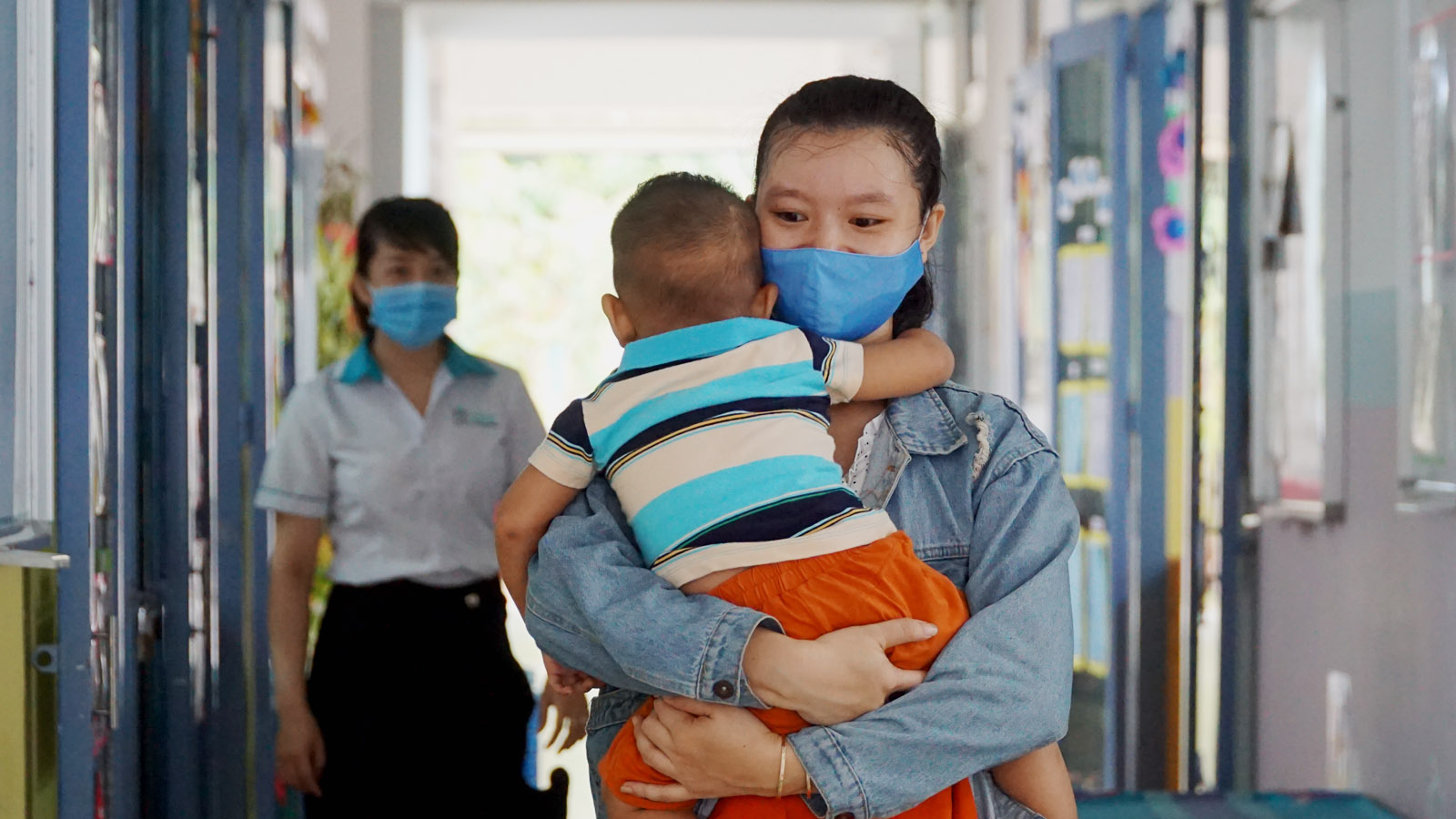 World Bank Staff Choose OneSky for their Donations
For the second year running, OneSky has been chosen by World Bank staff to be a part of its workplace giving program: the Community Connections Campaign.
The Community Connections Campaign (CCC) runs annually from November to mid-December and is promoted by a grassroots network of World Bank volunteers. Staff and retirees can pledge to over 300 organizations, all nominated and supported by their colleagues.
This year the World Bank has announced that due to the extreme circumstances faced by so many in 2020, it will increase its corporate match offer from 100% to 200%. Previous doubling of donations will now be tripled.
OneSky's inclusion comes as a direct result of the tireless support offered by World Bank retiree and long-time OneSky friend Oliver Fratzscher, backed by a 20-member strong committee of World Bank colleagues.
READ: "We're so lucky to have each other – it breaks my heart that many children don't have the joy of family love."
According to OneSky Global Philanthropy Director Heather Mayes Gleason, to be chosen for a second time is a reflection of OneSky's growing status as a pioneering NGO. 
"It's been a year like no other," said Heather. "And yet, progress has been remarkable. OneSky trained caregivers in China were amongst the first globally to feel the effects of the pandemic. Dedicated key staff took on longer residential shifts in orphanages as part of lockdown care for the children. 
"In Vietnam, OneSky's Early Learning Center became a community shelter against the biggest typhoon in 20 years. The effects of climate change are on our doorstep."
Climate-influenced rural-to-urban migration also continues to be an ongoing factor with OneSky's work in Ulaanbaatar. Mongolia has seen temperatures rise by four degrees Fahrenheit over the past 70 years – one of the highest increases recorded on earth. It is dramatically affecting the local environment and way of life. OneSky is providing parenting training among the gers in the Bayanzurkh district where 60% of residents are unemployed.
Meanwhile, in Hong Kong, OneSky has opened its P. C. Lee OneSky Global Centre for Early Childhood Development. Amid Sham Shui Po's subdivided apartments, a beautiful space has been created for families to play and learn together. While Covid-19 has meant ongoing logistical challenges for the center, parents and children facing lockdown in such cramped local conditions have been a reminder that children need a space like this.  
"We are, of course, not alone in having faced a challenging year," added Heather. "But it's been gratifying to see progress regardless, including our online learning platforms. In China and Vietnam blended learning systems for caregivers have been a vital resource during lockdown.
"Ultimately, the progress and continued help we are providing to children, especially during tough times,  is a direct result of programs like this and good friends like Oliver Fratzscher. We're honored to be a part of this campaign."
https://onesky.org/wp-content/uploads/2020/11/web.banner.DSC01624.jpg
900
1600
Steve Jackson
https://onesky.org/wp-content/uploads/2019/06/Logo1998-250.jpg
Steve Jackson
2020-11-16 00:16:15
2020-11-16 07:22:54
World Bank Staff Choose OneSky for their Donations