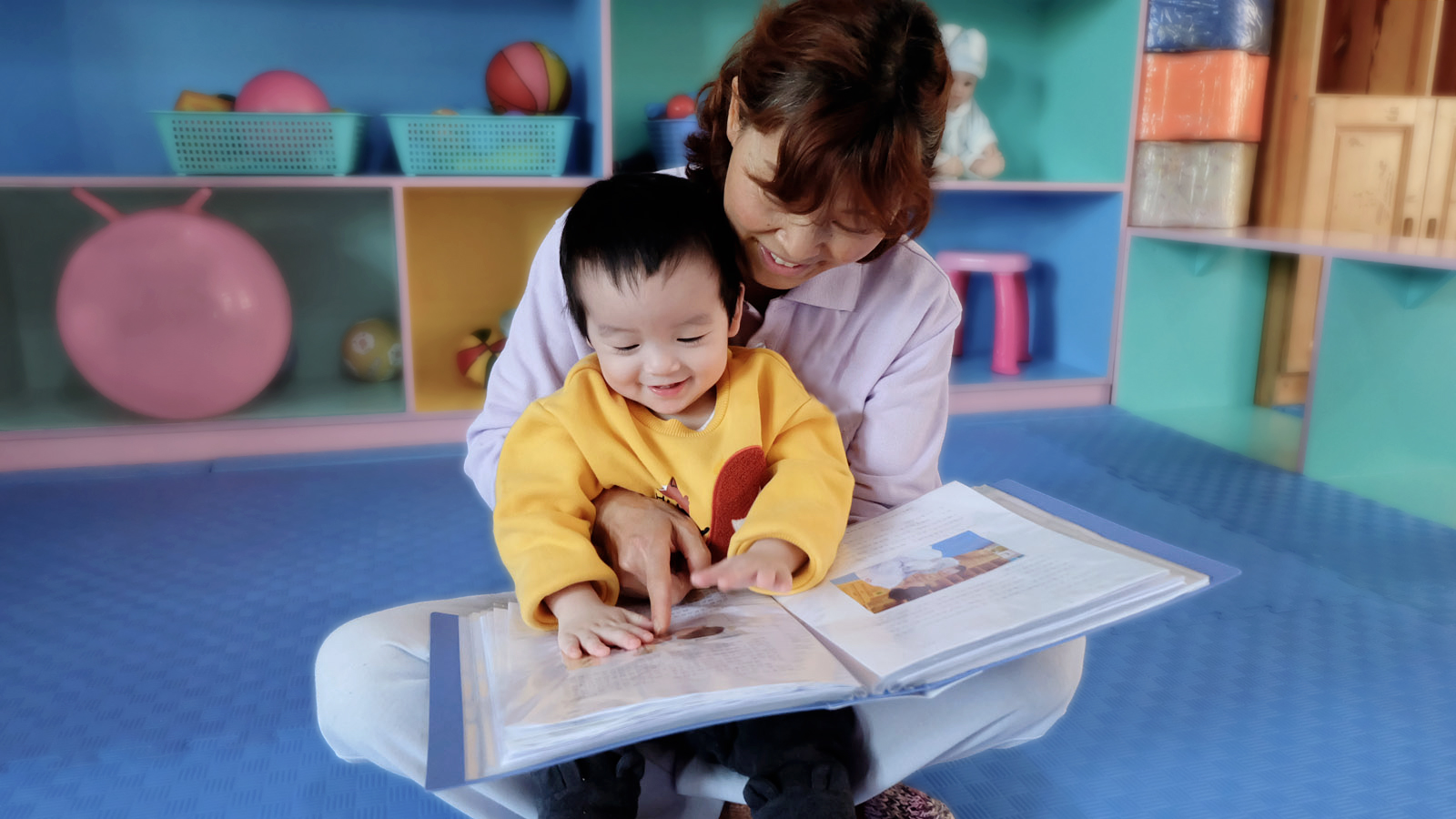 World Bank Staff Choose OneSky as New Member of Global Community Connections Campaign
For the first time, OneSky has been chosen by World Bank staff to be a part of their workplace giving program.  
The Community Connections Campaign runs from November to December each year.  OneSky was nominated by World Bank retiree and long-time OneSky supporter Oliver Fratzcher, backed by a 20-strong committee of World Bank colleagues.
OneSky's Philanthropy Director Heather Mayes Gleason welcomed the news. 
"We're proud to be included. It's an honor to recognized by the World Bank whose history stretches back 75 years," said Gleason. 
"OneSky believes that unlimited potential waits inside every child. Support from the World Bank enables us to help even more vulnerable children realize their potential, no matter their background and the challenges they face," she said.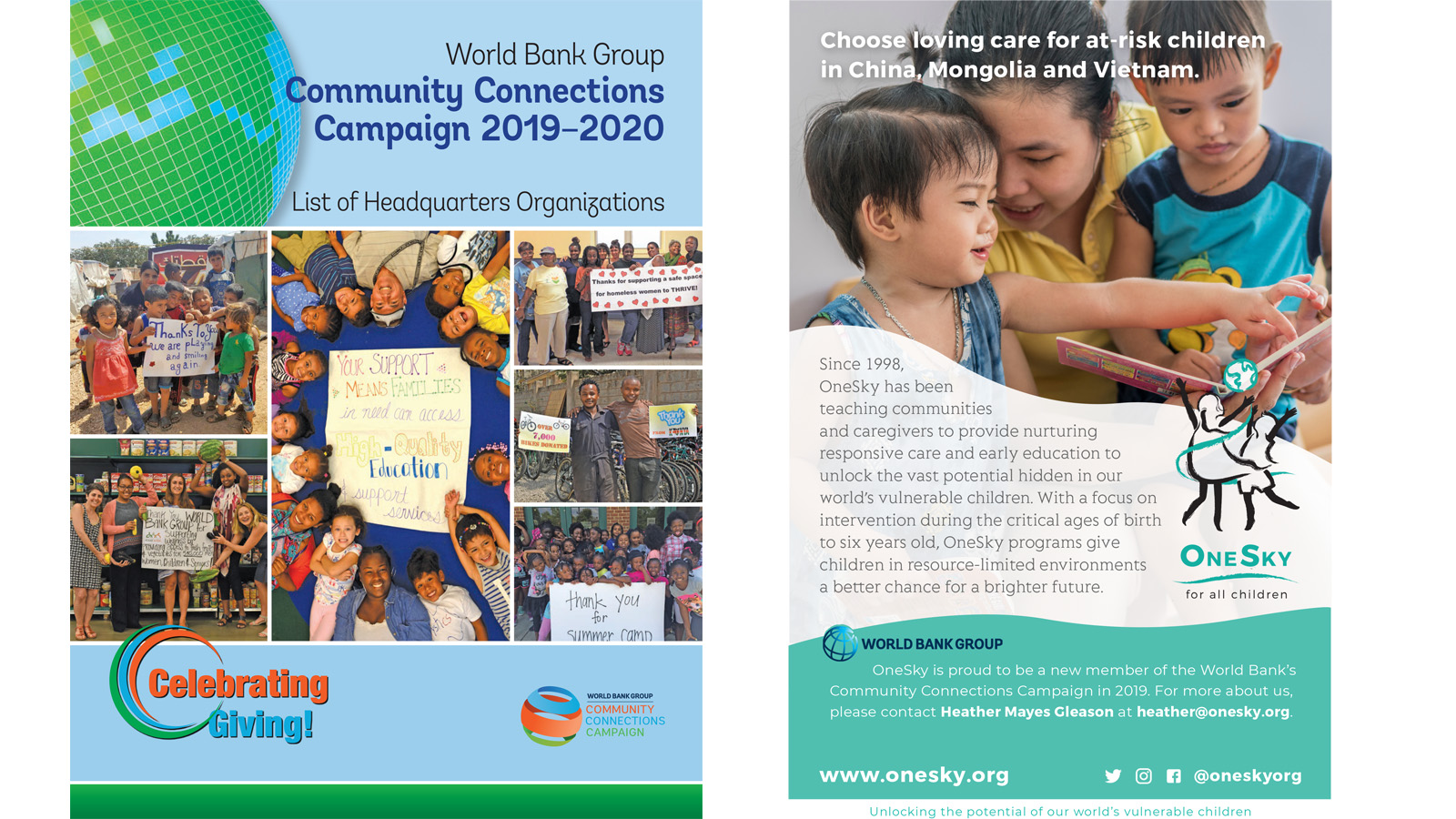 Last year marked OneSky's 20th anniversary. Over two decades and across three countries, the charity has worked to ensure children in China, Vietnam and Mongolia have access to loving, nurturing care and quality early education. 
In Mongolia, OneSky has trained state-run medical nursery and kindergarten staff to provide the kind of attentive, responsive care that helps vulnerable children thrive and are now planning a large-scale community caregiver training program that will impact the lives of children across the nation's capital of Ulaanbaatar.
In Vietnam, OneSky is improving the care of migrant children living in industrial zones by training the homebased daycare providers who look after them in OneSky's Approach to high-quality early care and education.  This training will scale to 19 provinces across the country, benefitting over 400,000 children. 
In China where OneSky began by introducing responsive caregiving programs in orphanages over 20 years ago, the work has now extended to help left-behind children and their caregivers in rural villages through family skills training and community engagement programs. 
"And in March of next year, the P. C. Lee OneSky Global Centre for Early Childhood Development will open in Hong Kong. The new Centre aims to build an inclusive community and meet the needs of at-risk young children and their families in one of Hong Kong's poorest districts. It also serves as a training hub for best practices in responsive early care and education for both professionals and family caregivers," said Gleason.
"We'd like to say a huge thank you to our long-time friend Oliver Fratzcher, his family, and the nominating committee. We are so fortunate to have supporters all over the world who believe in what we do. It is because of them we are able to continue to serve at-risk children and their families," she said.
https://onesky.org/wp-content/uploads/2019/11/correctimage.jpg
900
1600
Steve Jackson
https://onesky.org/wp-content/uploads/2023/01/25th-logo-6.png
Steve Jackson
2019-11-27 05:35:04
2019-11-27 05:35:04
World Bank Staff Choose OneSky as New Member of Global Community Connections Campaign