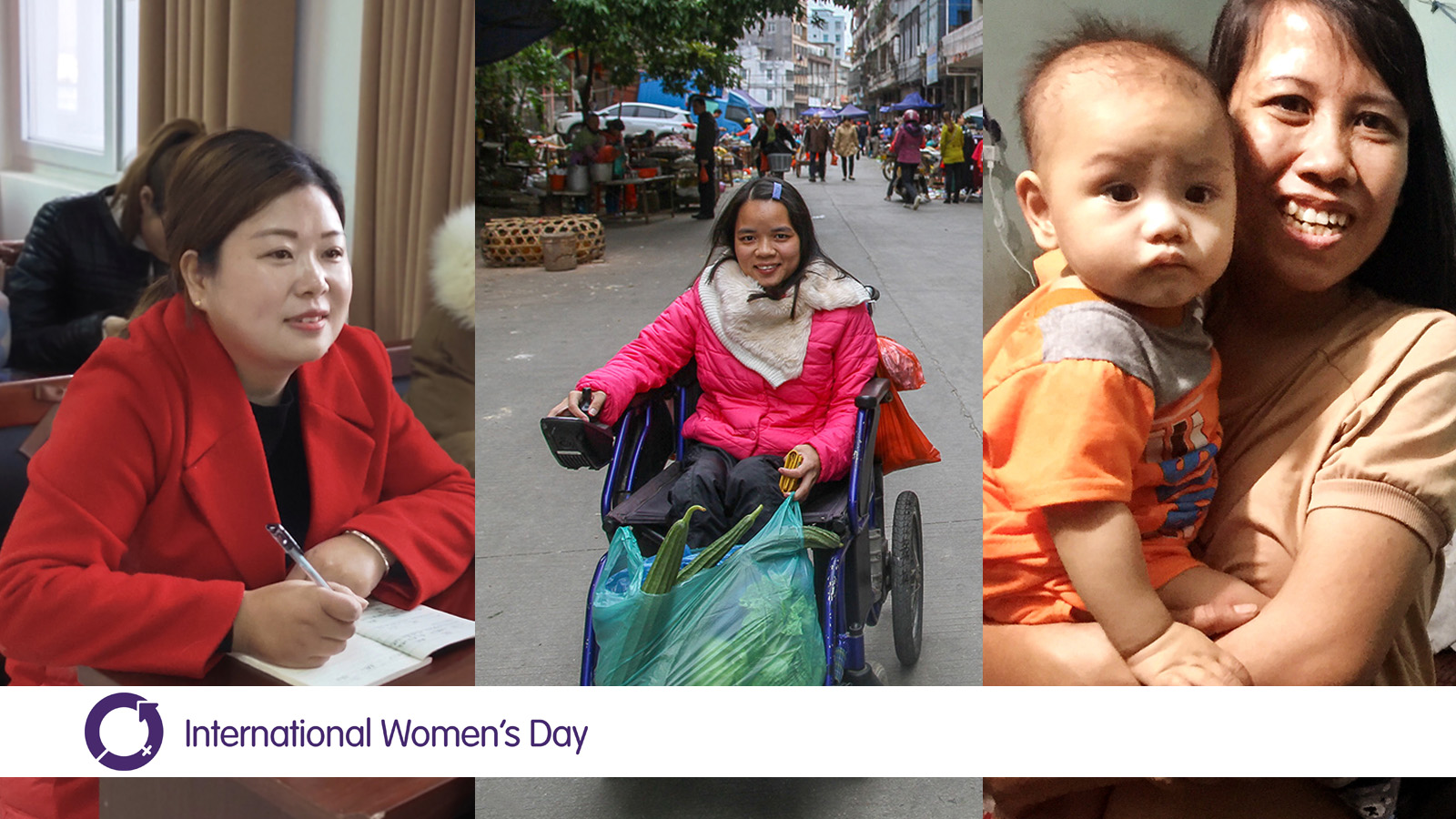 Working with OneSky has changed the lives of these three amazing women
Their stories are inspirational and now they face the future with optimism, but that wasn't always the case.
Today, Ge, Lili and Thoa are leading fulfilling lives as a mentor, caregiver and a working single mom. The faith, time and hope invested in them by OneSky has prompted a remarkable response.
Together they are part of a movement. Over the past 20 years, 43,270 caregivers, mostly women, in China, Mongolia and Vietnam, have been trained in the OneSky Approach.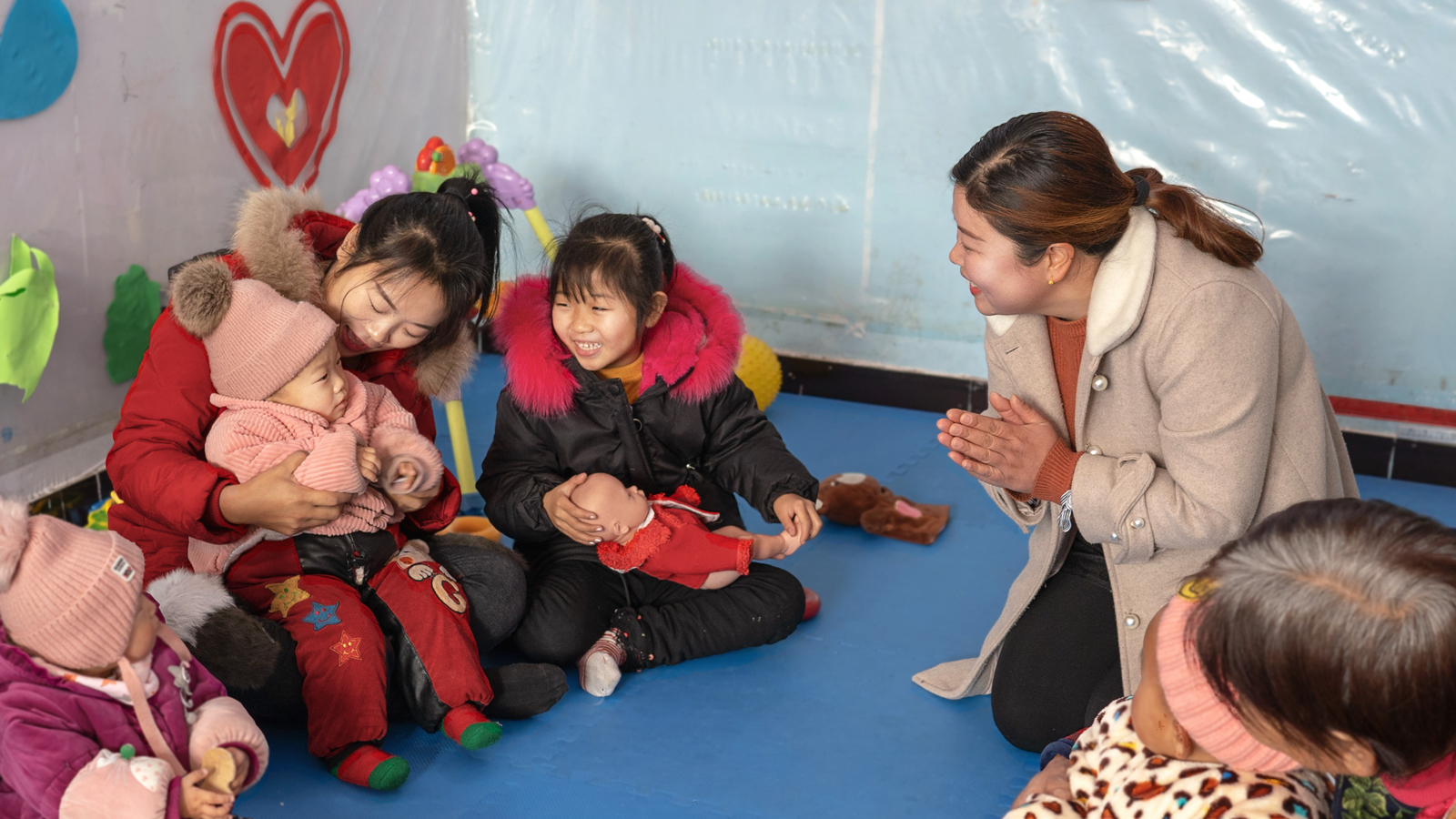 While developing new skills and greater confidence, these women have advanced employment prospects, contributed to the family's income and provided much-needed services to their communities. While creating a brighter future for vulnerable children, OneSky is transforming the lives of women to support the United Nation's Development goal #5: To achieve gender equality and empower all women and girls.
To date – thanks largely to the many wonderful women we employ – we have been able to successfully provide access to early childhood care and education programs for 209,907 at-risk children. Many of these services have been delivered by local mothers, trained by OneSky as family mentors, giving them a way to earn income while staying home with their children.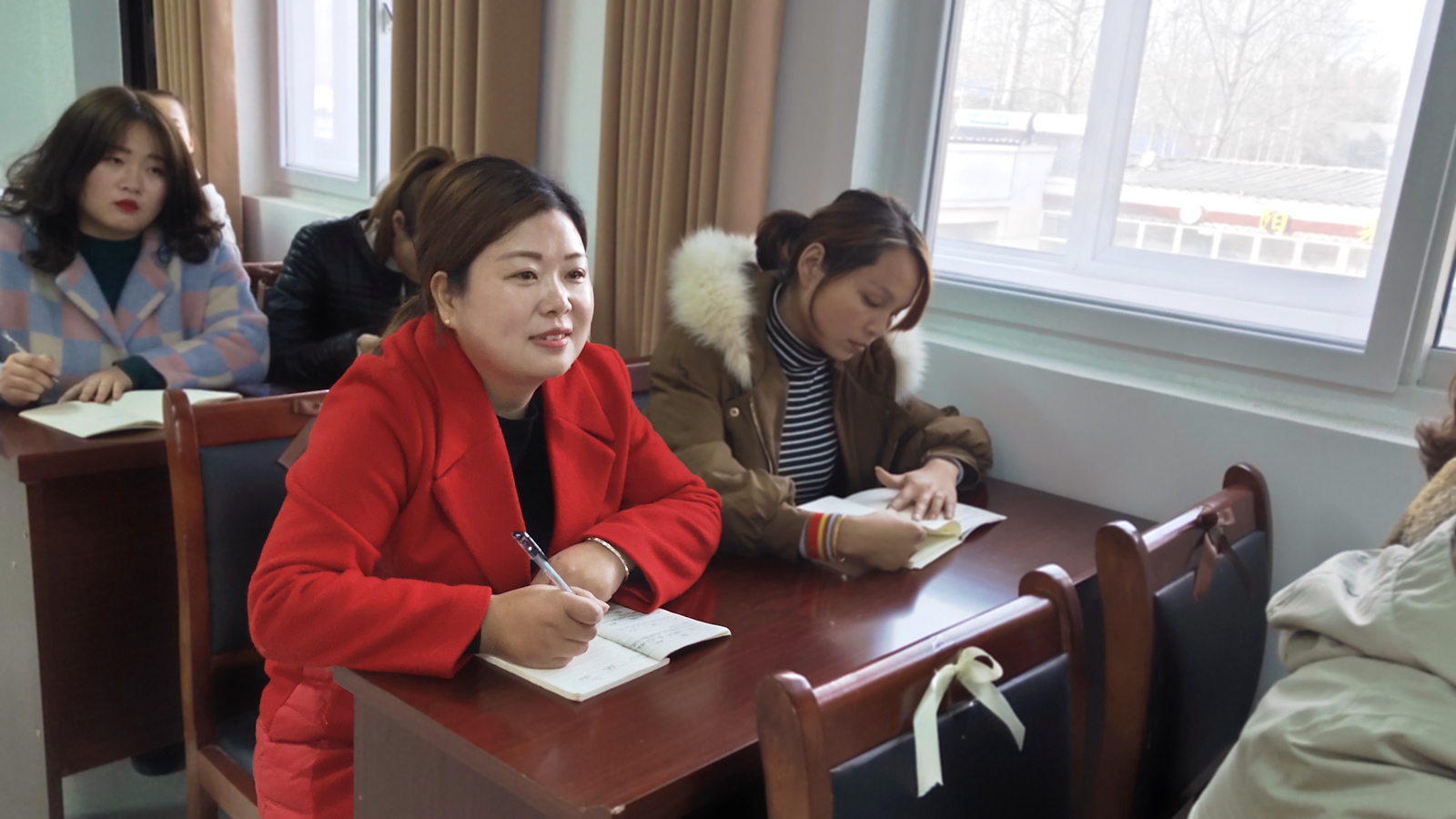 Helping Women in China's Rural Villages: Ge's Story
To date, 554 women in China's rural villages have been hired and trained by OneSky to implement our interventions. Ge Dongyan, (pictured above) who works as a OneSky Family Mentor in her village, is one of them.
Thanks to OneSky, she was able to stay at home with her children while helping out other families in her village. Up until recently, her sons Xuanxuan and Chenchen were cared for by their grandparents while she and her husband worked far away. They came home to visit their sons only once a year for the Spring Festival holiday.
"When the holiday was over and I had to leave them to go back to work, my parents-in-law had to take Chenchen away because he could not stop crying. Usually, my older son Xuanxuan was able to say goodbye, but I will never forget the day he pleaded with tears in his eyes for us not to leave him," recalled Ge.
When she learned that OneSky was establishing its village program, she applied for and got the job of Family Mentor. "I was thrilled to get the job and, after discussing it with my husband, decided to take it so I could stay in the village."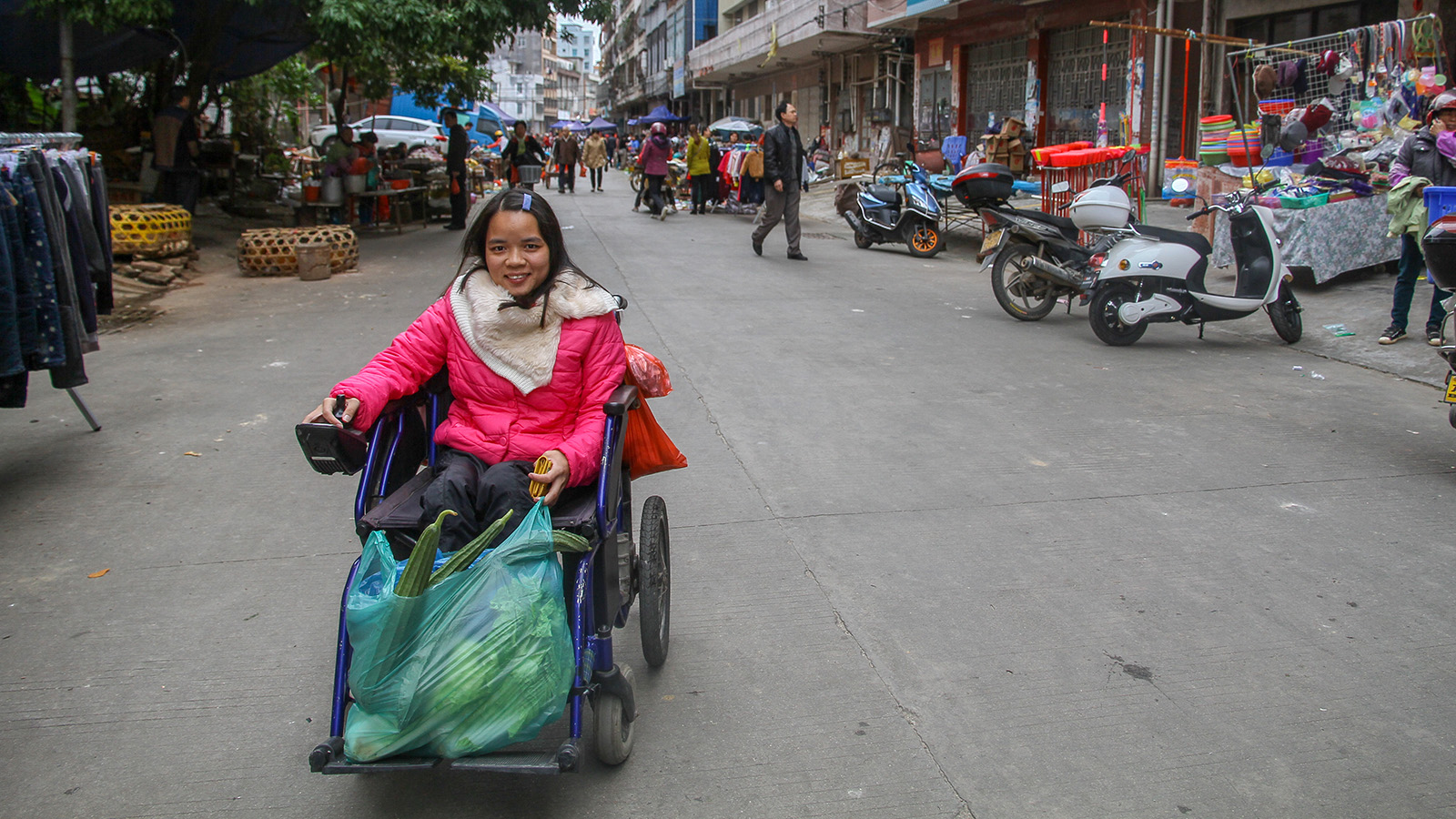 Helping Women in China's Orphanages: Lili's Story
When Lili (pictured above) was abandoned and sent to an orphanage as a baby 22 years ago, none of her devoted caregivers could ever have foreseen that one day she would grow up to be just like them.
Born with polio and given up by parents who were unable to care for her, Lili grew up in a Children's Welfare Institution located in a southern town of China. She still lives there and works as a OneSky-trained volunteer, caring for infants who, similarly, have been given up by their parents. She also holds a part-time job teaching a handicraft class for the orphanage's Youth Program.
Lili enjoys working with children of all ages but feels especially passionate about the orphanage's babies and very young children – using the OneSky Approach to give them their earliest start and best hope for a bright future.
Lili only discovered her natural ability to help hurt children after she entered OneSky's Youth Program and met staff member Ms. Wang, who has now become her life mentor.
Now, all of the orphanage staff marvel over Lili's wonderful job of giving back to the institution she herself was raised in. But, always humble, Lili simply calls it "her mission" to help at-risk kids. Lili credits Ms. Wang – who joins some 24,302 other female trained orphanage workers –with serving as a role model; giving her the tools to help as many vulnerable children as possible.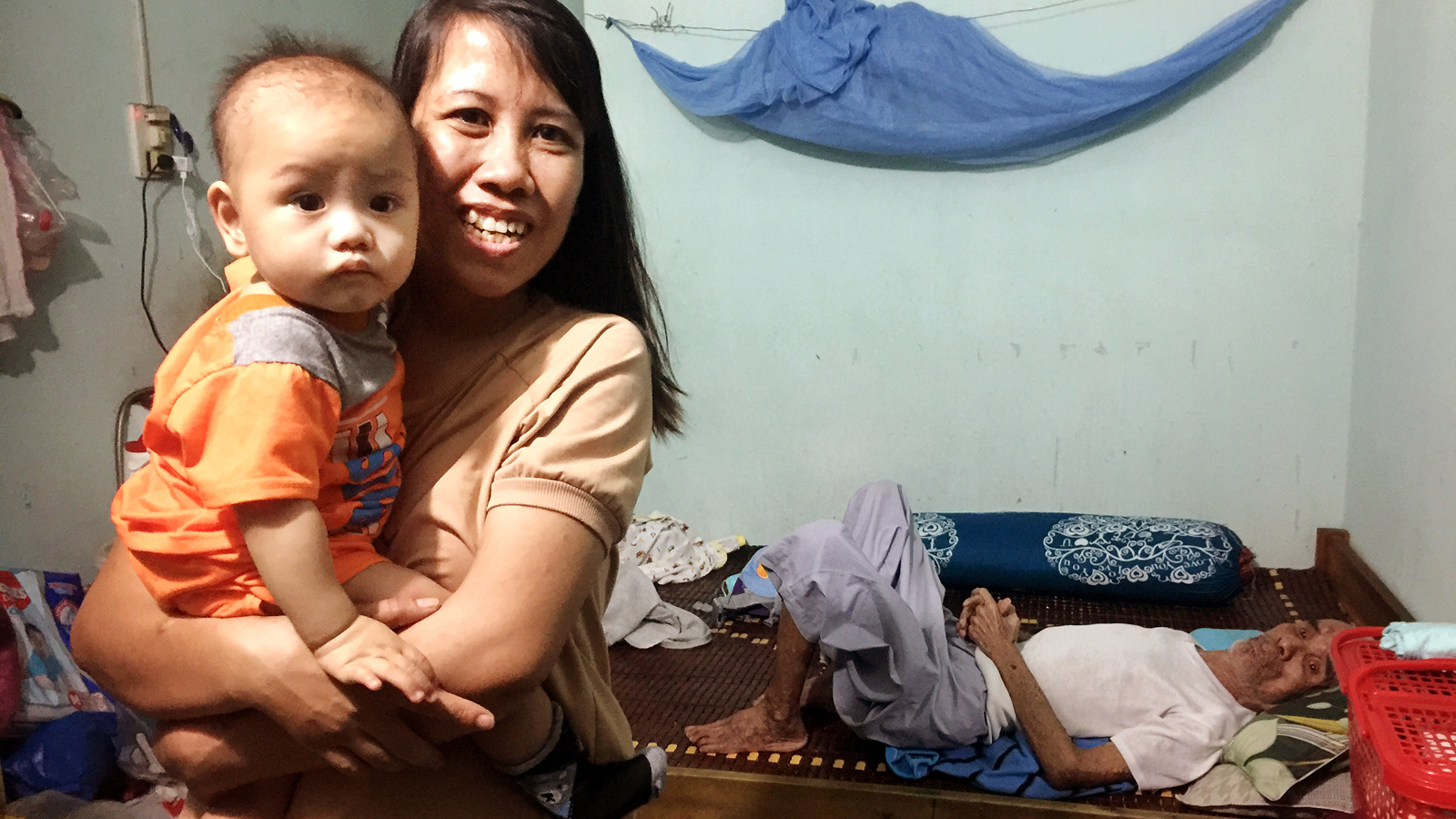 Helping Women in Vietnam: Thoa's Story
When Thoa was 20 years old she moved to Da Nang, which was far away from her rural hometown in Vietnam. At first Thoa's transition to the big city went smoothly when she found work at a toy factory in Hoa Khanh Industrial Zone, one of the six largest industrial parks in Da Nang.
Then Thoa met her future husband, Hai. Though Hai was unemployed, and they had been dating only a few months, the couple decided to get married. Soon after they had a baby boy named Boa. But by then Hai had become an alcoholic whose life was spiraling out of control. So, Thoa made the difficult decision to leave Hai and raise her son as a single mom. However, that meant putting Boa into a home-based daycare center while she worked.
Thoa was upset to learn that her son had been left in a crib most of the time at his daycare because there was only one caregiver to look after many young children. After sharing her concerns with colleagues at the factory, they recommended the OneSky Early Learning Center (ELC) which has trained 550 women as home-based caregivers and where children were thriving in a safe and nurturing environment at an affordable price. "That seems too good to be true," was Thoa's first reaction.
Still, Thoa decided to apply and Bao was offered a place at the ELC where he was well cared for and nurtured by the staff: "When I walked through the door, I was instantly relieved," says Thoa. "I knew with OneSky, my baby would be well looked after."
With OneSky's help, Thoa is able to balance working to provide for Bao, caring for him and giving him the best possible start in life. His ELC carers have continued to monitor and share his progress. Meanwhile, Thoa's own journey offers hope for other single working mothers.
https://onesky.org/wp-content/uploads/2020/03/IWDbanner-2.jpg
900
1600
Steve Jackson
https://onesky.org/wp-content/uploads/2023/01/25th-logo-6.png
Steve Jackson
2020-03-06 07:57:27
2020-03-06 08:02:42
Working with OneSky has changed the lives of these three amazing women