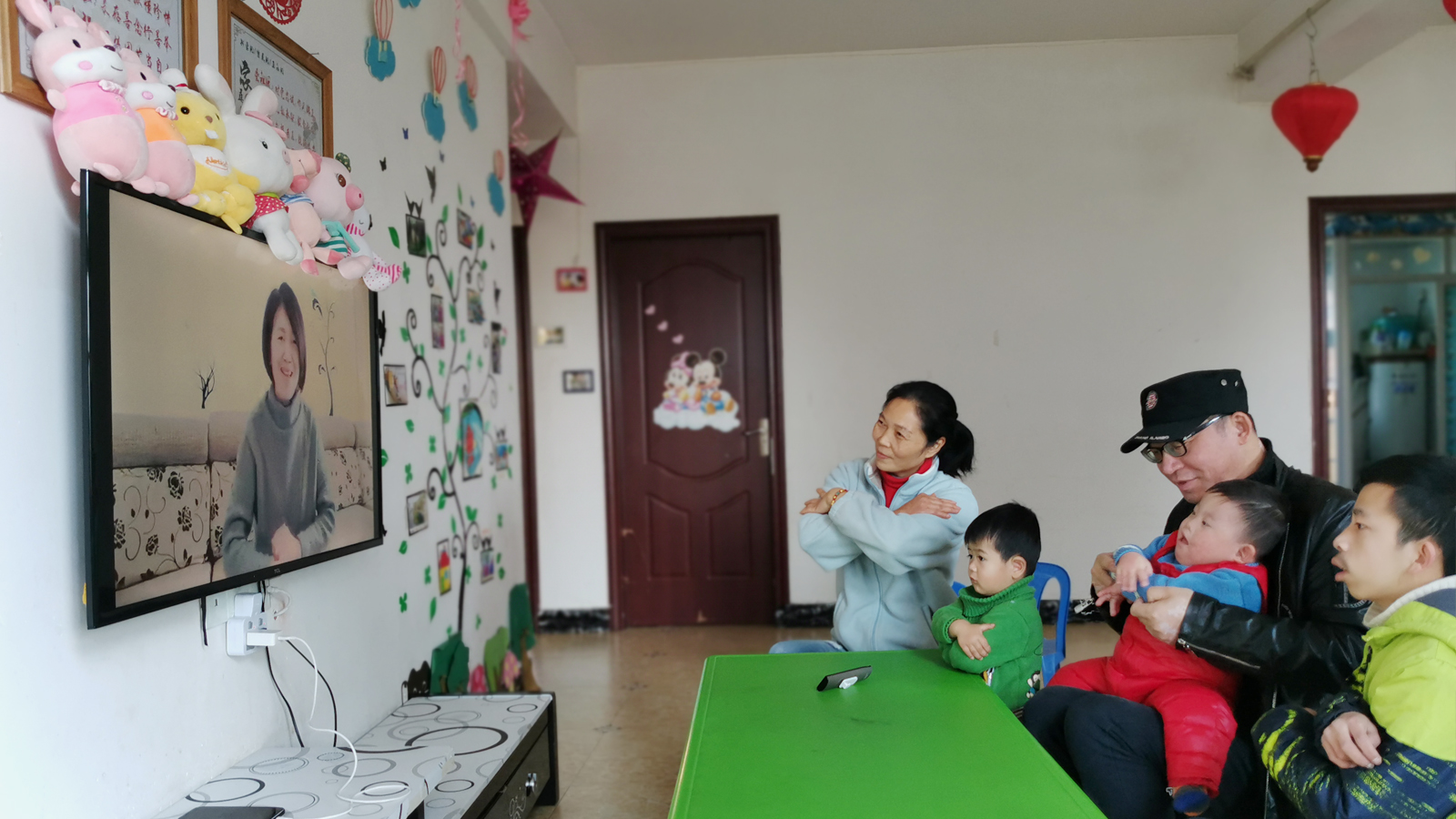 COVID-19: Now our Teacher is on TV!
In China the ongoing COVID-19 outbreak means there has been no school for over a month.
Thankfully for these children, they are part of OneSky's Loving Families Program.
For Loving Mom Yang Xiaojuan, keeping the children active and entertained has been a challenge. To this end she's been sharing ideas for online lessons with her foster children's preschool teacher.
While their special needs may mean adoption is unlikely, the program ensures they have permanent loving foster homes.
"As their loving mom, I felt so proud to be part of the course design," said Yang Xiaojuan. "I have been discussing online with the teachers about the children's current development. We talked about what kind of interaction with the children would be suitable and it was useful to receive their help on how to play it on our TV."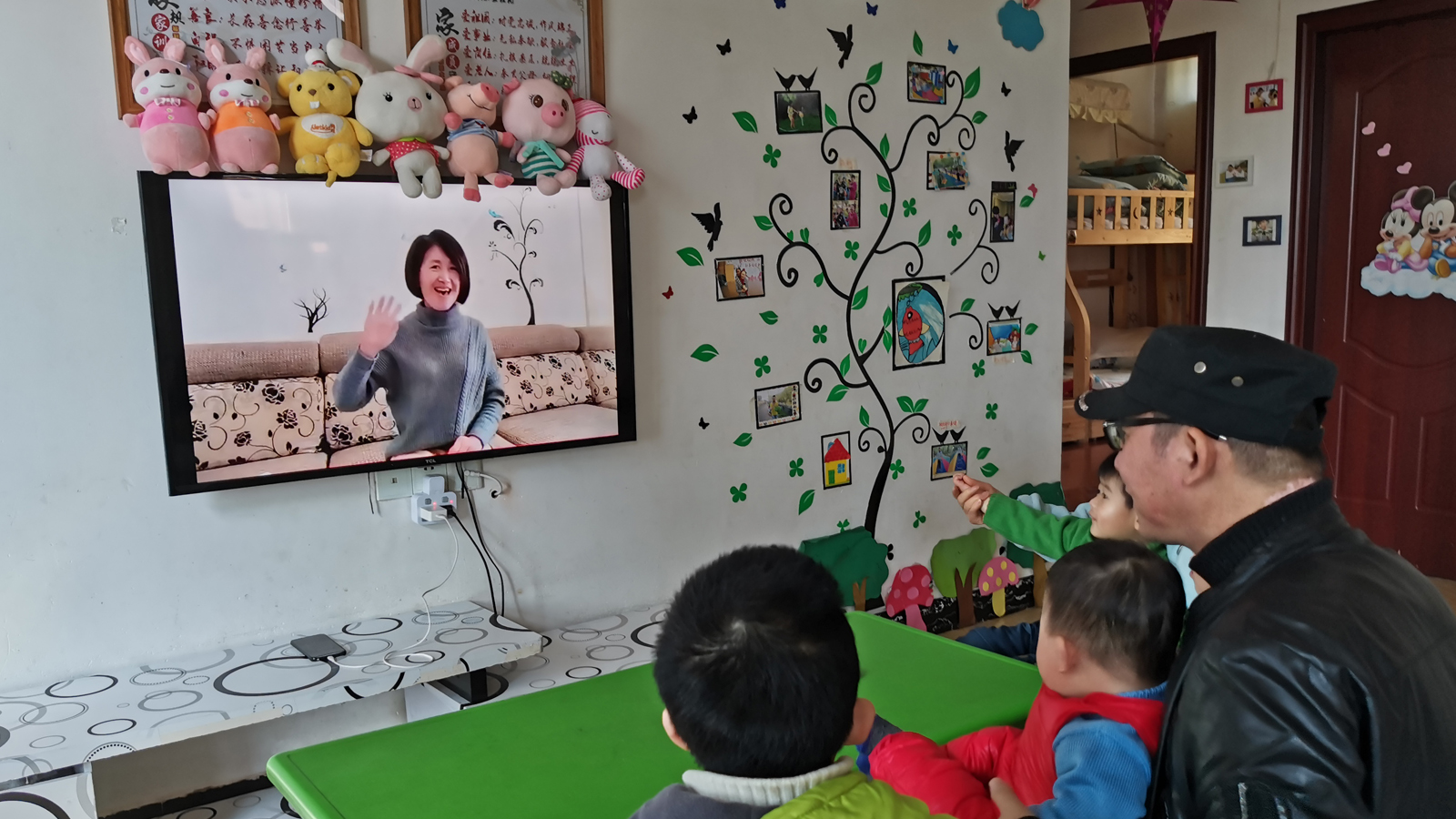 Repeated messages on heightened hygiene levels have also meant teachers have been able to focus on wider life lessons. Brushing their teeth has also been an online subject.
"Protecting their teeth is essential for the children," said Family Mentor Min Li. "I wanted to teach them in the form of storytelling. So, I drew a picture book myself. Using drawing books and fun language to interact with children can be effective in video teaching."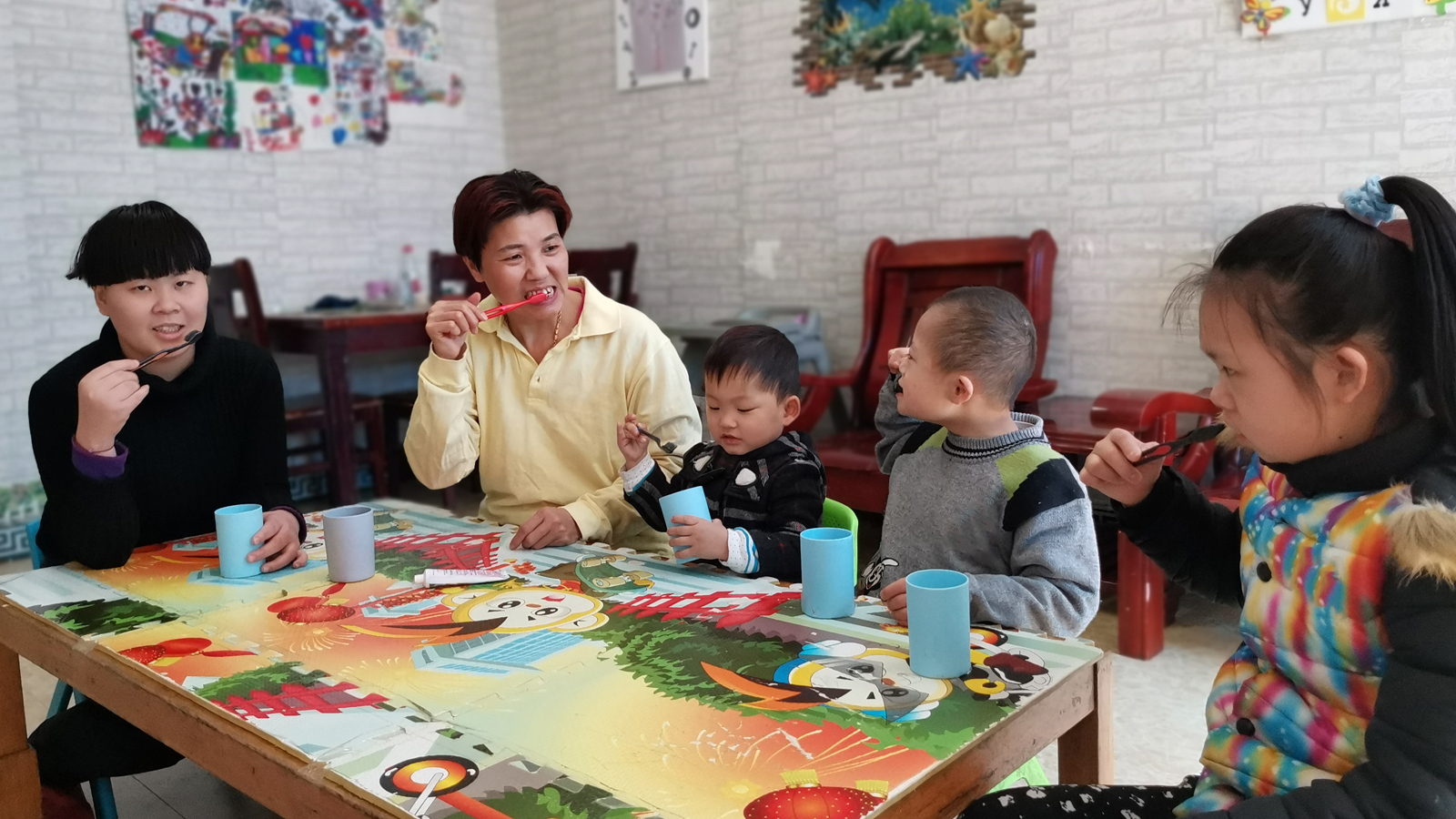 The lessons have also meant that under-pressure parents like Yang Xiaojuan have been able to grab a little extra time to get on with the many tasks required to care for the children.
"This online learning has freed us a bit especially when we were busy cooking and doing chores at home. I'm so grateful to the teachers," she said.
With school return dates as yet uncertain, teachers continue to meet remotely and discuss online teaching methods and content.
"We design our online courses based on the feedback of the loving moms and their children's current needs," said Min Li. "I am glad that the method has continued to serve as the main links between homes and schools, teachers and students and the children and their friends."
CAN YOU HELP? The coronavirus (COVID-19) outbreak in China means we have an urgent need for protective masks, gloves, eyewear and disinfectant. We need your support to help keep OneSky staff, and the children in their care, safe and healthy during the COVID-19 outbreak. Click here to give. 
Your donation will be used to purchase health and safety items for programs in China. Once this crisis has passed, any remaining funds will be used to support the continued life-changing work of OneSky caregivers in orphanages and rural villages across the country. Thank you.
https://onesky.org/wp-content/uploads/2020/03/bannerpic1.jpg
900
1600
Steve Jackson
https://onesky.org/wp-content/uploads/2023/01/25th-logo-6.png
Steve Jackson
2020-03-03 09:26:22
2020-03-03 09:26:22
COVID-19: Now our Teacher is on TV!