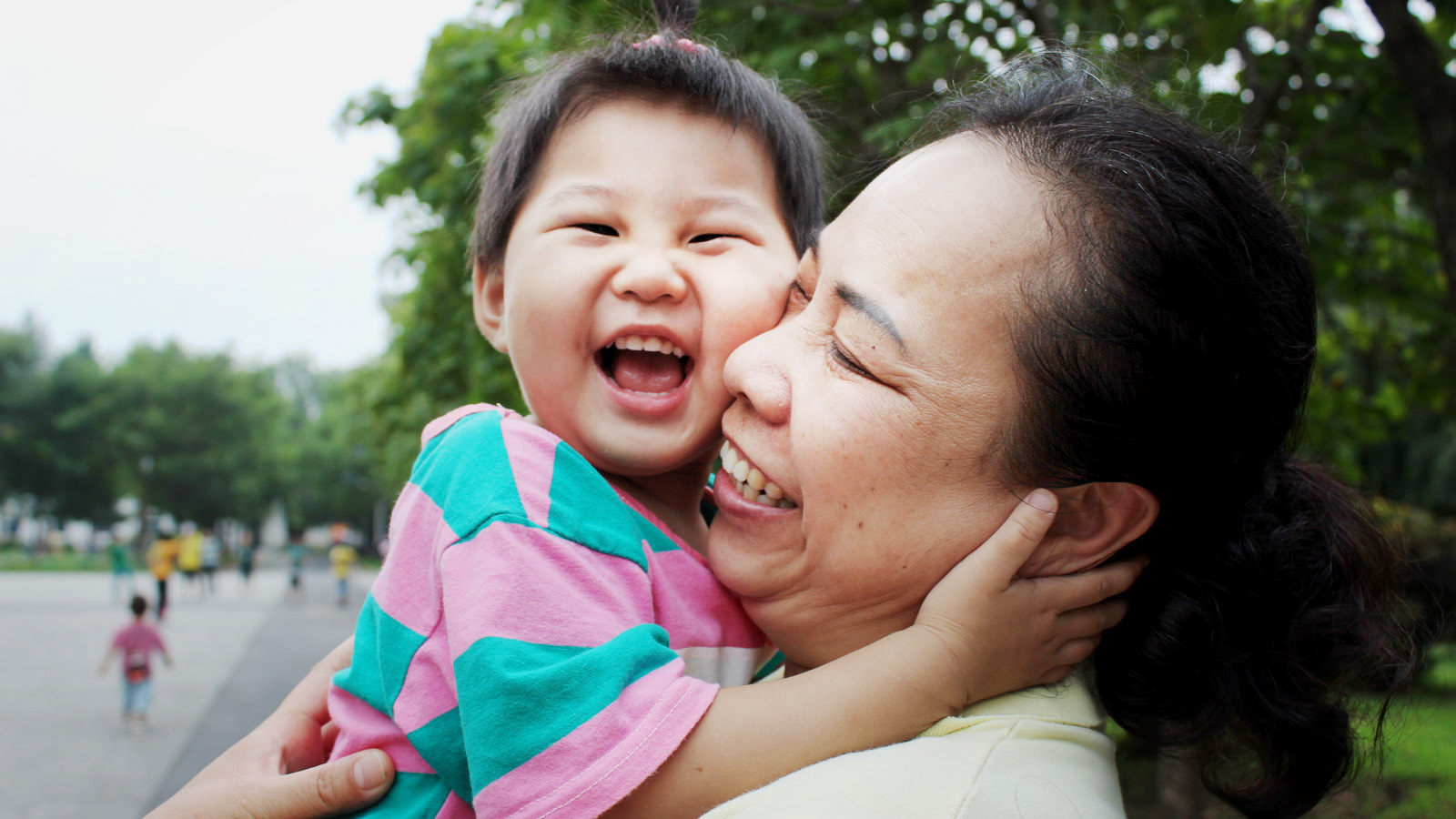 Thanksgiving Special: "Thank you, my children, for bringing me happiness!"
OneSky caregivers share why they are thankful.
Few will look back at 2020 with nostalgia, but despite the year's challenges and hardship, these three amazing women explain why they're thankful.
Loving Mom Zhang Liying (China)
"A real home is like a huge tree and everyone in the family is a root. My husband and I have been living with fostered children for twelve years. While making the children feel the warmth of love and home, we feel their love too.
"We accompany each other, grow up with each other, and belong to each other. I truly feel my own value in this family and I am confidently and proudly willing to take on the responsibility of being their mom. Thank you, my children, for bringing me happiness!"
Read more about OneSky's Loving Families Program that provides permanent foster families for children with special needs.  
Nanny Wang Li (China)
"Each day, my happiest moment is greeting the children at the entrance of their activity room. Those moments are so precious – the children spread their arms out wide and run into me. Day after day I watch them grow and learn.
"During my training, I always listen attentively. I hope that what I can learn will help the children grow up faster and healthier. There are times when it is difficult but, as long as I see their innocent faces, I feel happy.
"My children, I will hold your hands tight and face any different challenges with you."
Read more about how OneSky's interventions for orphaned children provide a family-like home and the responsive care and early education needed for healthy development.  
Early Learning Center Teacher Tran Thi Trieu Giang (Vietnam)
"Our city has been hit by 13 storms already this year but, despite this, I feel stronger than ever because of the power of our community. From sheltering flood victims to helping during the pandemic, we wanted to support those who are less fortunate.
"With the coronavirus and two lockdowns, it has been a year of disruption, but it's also been a year of new opportunities. During lockdown, I learned new ways to teach remotely. We made educational videos where we sang, danced and played games with the children. We found so many different ways to continue to give children love and care.
"I'm grateful too for the love and support I've received from my family, especially my husband. Whenever I spend extra time with the children at the Early Learning Center (ELC), he supports me fully and takes on more work at home. And I know the love and support I've given to the children and parents at the ELC will be passed on.
"And more than ever, I feel grateful for my job. Every day, whether it's dark or bright, sunny or rainy, I'm greeted by the beautiful smiles of these innocent children."
Read more about how OneSky is helping rural migrant workers' children in Vietnam.
https://onesky.org/wp-content/uploads/2020/11/thanksgivingbanner-edit.jpg
900
1600
Steve Jackson
https://onesky.org/wp-content/uploads/2019/06/Logo1998-250.jpg
Steve Jackson
2020-11-23 08:58:43
2020-11-23 08:58:43
Thanksgiving Special: "Thank you, my children, for bringing me happiness!"