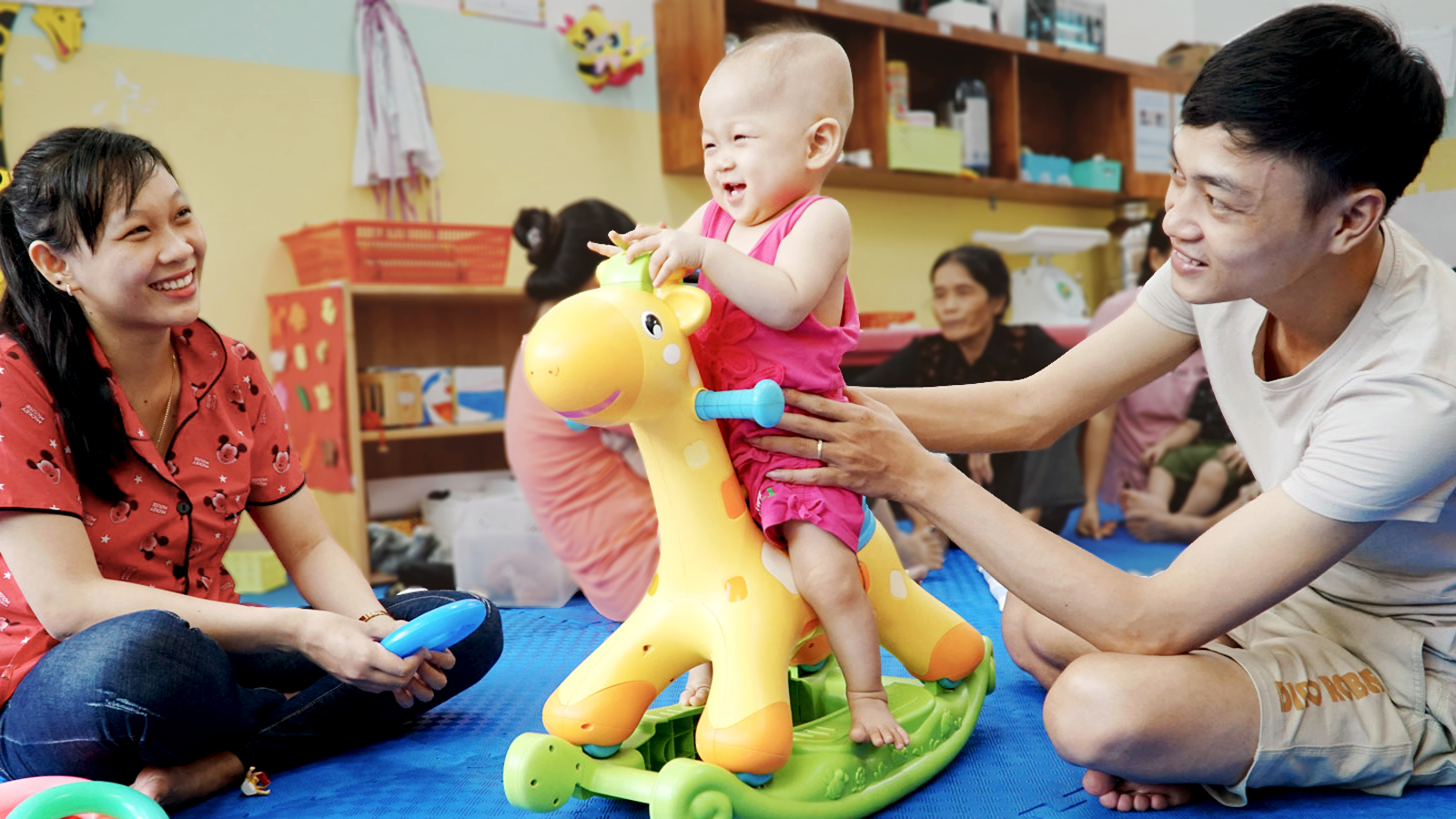 Starting School in Vietnam
How this amazing Early Learning Center gives factory worker parents peace of mind.
Normally Hung heads home to sleep after working night shift. Today he's at OneSky's Early Learning Center in Da Nang, Vietnam. It's his baby daughter's first day at preschool.
The OneSky Early Learning Center (ELC) in Da Nang, Vietnam provides nurturing care for 250 children between 6 months and 6 years old. Their parents work in the surrounding factories, having left rural homes to find work in the big city.
In addition to providing high-quality early care and education, the ELC is also a hub for a caregiver training program that has the potential to change prospects for factory workers and their children across Vietnam.
As a new group of children started the school year at the ELC this month, parents like Phuong expressed what the center means for families like hers.
"When Ngoc was 5 and a half months old, I wanted to go back to work," said Phuong. "I visited a home-based carer near my home. There were 24 children, all under the age of 3, in a small room. They had two people taking care of them.
"The toddlers were sitting on stools, watching TV. The babies were lying on the floor unattended."
Despite the lack of facilities and care, the cost was more than double what the ELC charges.
"I knew we would struggle living on one salary but we just couldn't imagine leaving our baby there," added Phuong. "So I decided to leave my job at a textile factory.
"Now I'm so relieved Ngoc is going to the ELC. I'll start looking for a job to share the financial burden that has been solely on my husband."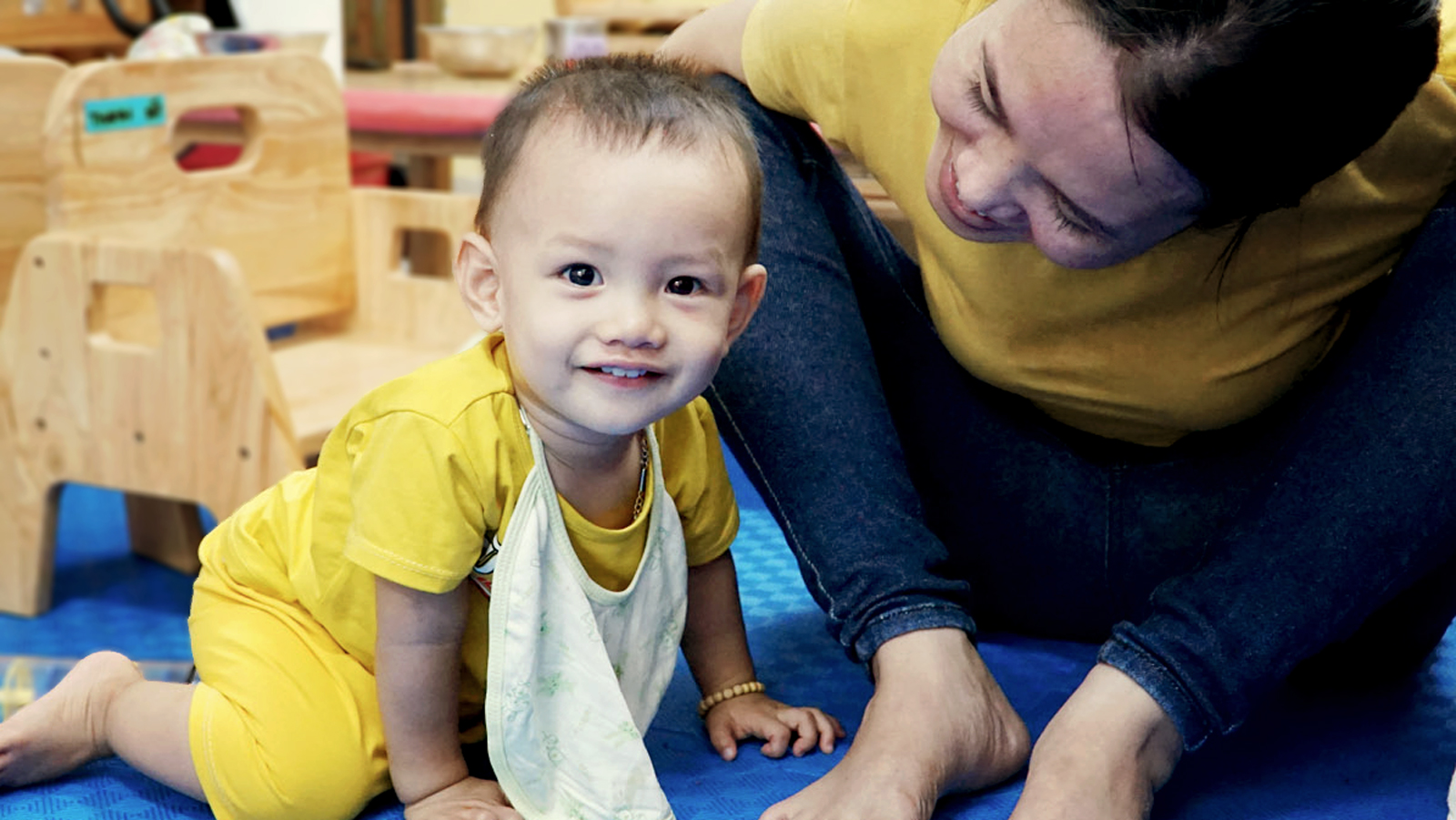 Alongside Ngoc, among the new class of babies, is Su. Su's brother Tu was one of the first children to attend the ELC when it opened in September 2017. He graduated in the summer.
Mom Hoa was happy when she heard Su could follow his brother. But Tu was most excited of all.
"Tu called his grandparents immediately," said Hoa. "He told them Grandpa, Grandma, do you know Su is going to my school? My teachers used to take me to the garden to learn about plants, butterflies, birds and insects. I'll visit him at the ELC every day after school now."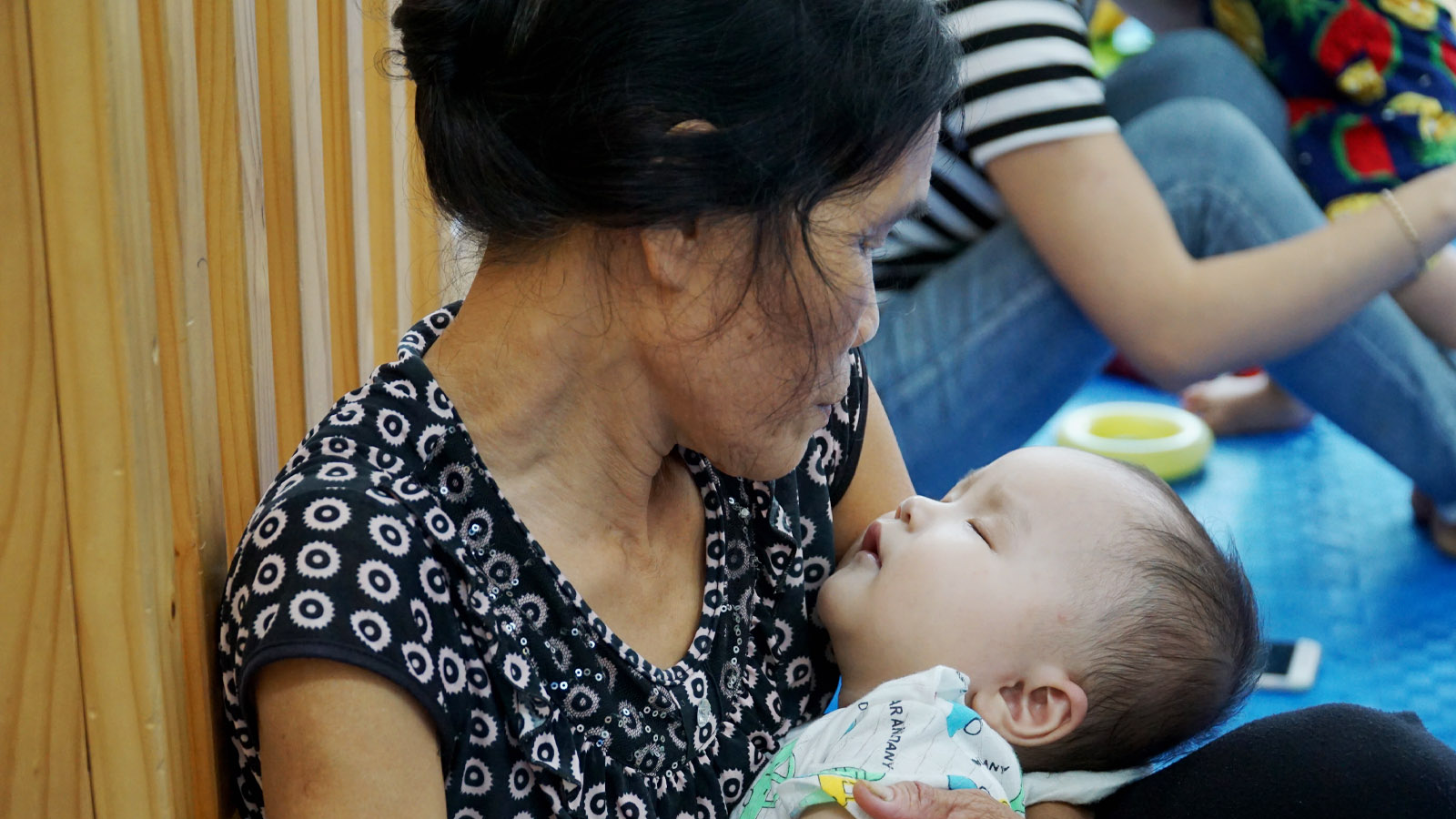 Baby An is the youngest at the ELC. He was brought in by Grandmother Nhan on his first day.
Nhan explained: "An's mother is a single mom. An has never met his dad. When my daughter had to return to work at her factory, I traveled from my hometown in Nghe An (over 630 km away) to Da Nang to look after An. However, my husband back home is paralyzed and in need of extensive care.
"After An is settled in his new school, I'll go back home to look after my husband. I was very worried about my daughter and her son, but now having seen this amazing school, I think they're very lucky."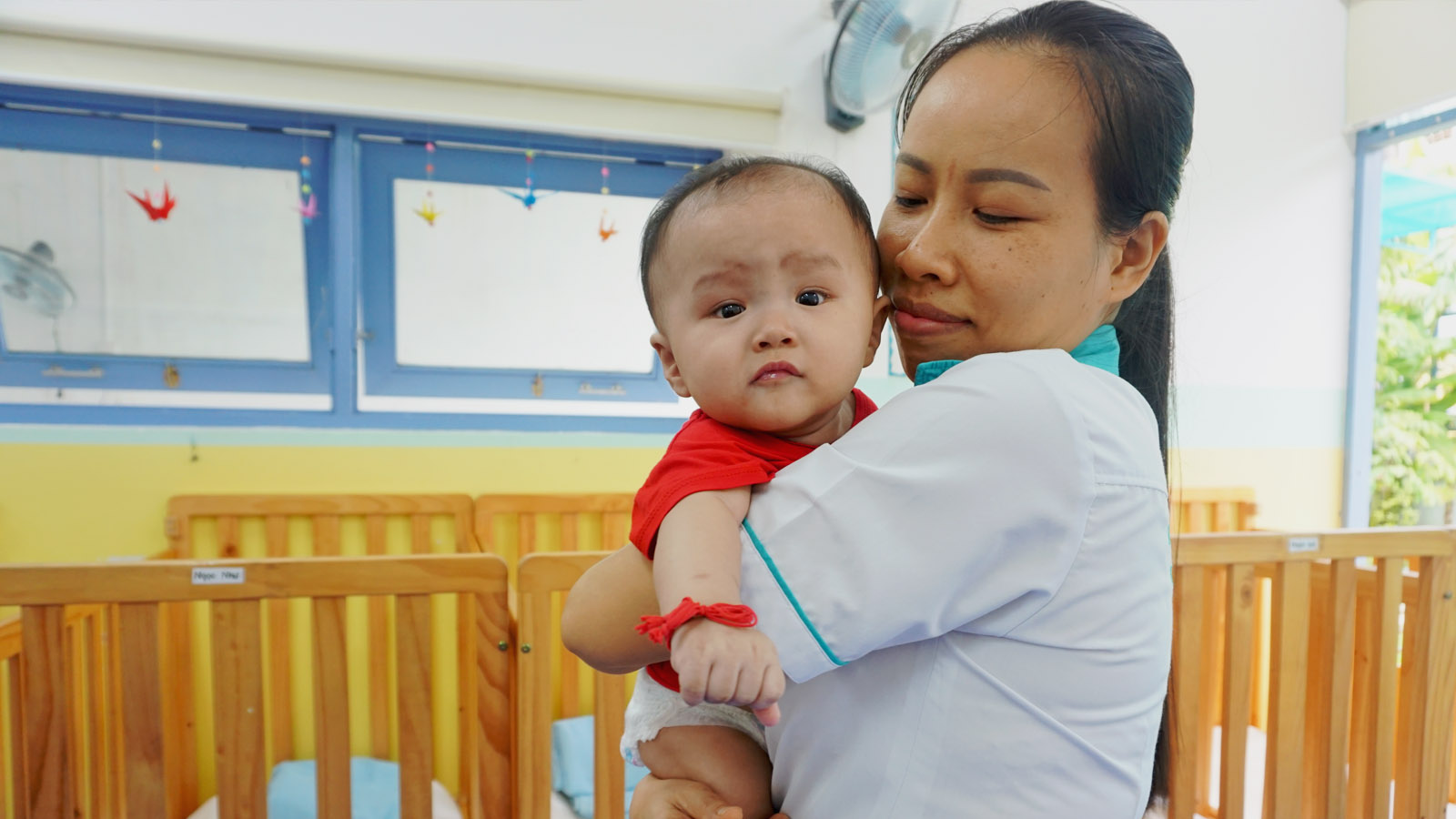 The first day for any child means a lot of tears, and the ELC is no different. For parents and teachers it can mean a lot of stress. For teacher Giang the hard work is made easier knowing there will be so much progress ahead for these babies.
'Right now, I've mixed feelings: nervous, excited, happy and hopeful," said Giang.
"I'm a little bit nervous, as I'm taking care of the youngest group of children, some couldn't even sit up yet. Seven out of eight babies in my room have never been to any preschool before. They've always been with their moms or grandmas. They need a lot of care and attention.
"But I'm also excited and happy. I remember this time last year when we first met the new babies. They cried so much that first week. However, after one year, I've watched how they had grown and become so confident and happy.
"I'm hopeful for a wonderful year ahead and so excited."
BACK TO SCHOOL: 121 million of the world's children have no access to education. Without nurturing care and education, they will not reach their full potential. Can you help?
https://onesky.org/wp-content/uploads/2019/09/webbanner-edit.jpg
900
1600
Steve Jackson
https://onesky.org/wp-content/uploads/2019/06/Logo1998-250.jpg
Steve Jackson
2019-09-17 12:07:11
2019-09-17 12:20:08
Starting School in Vietnam