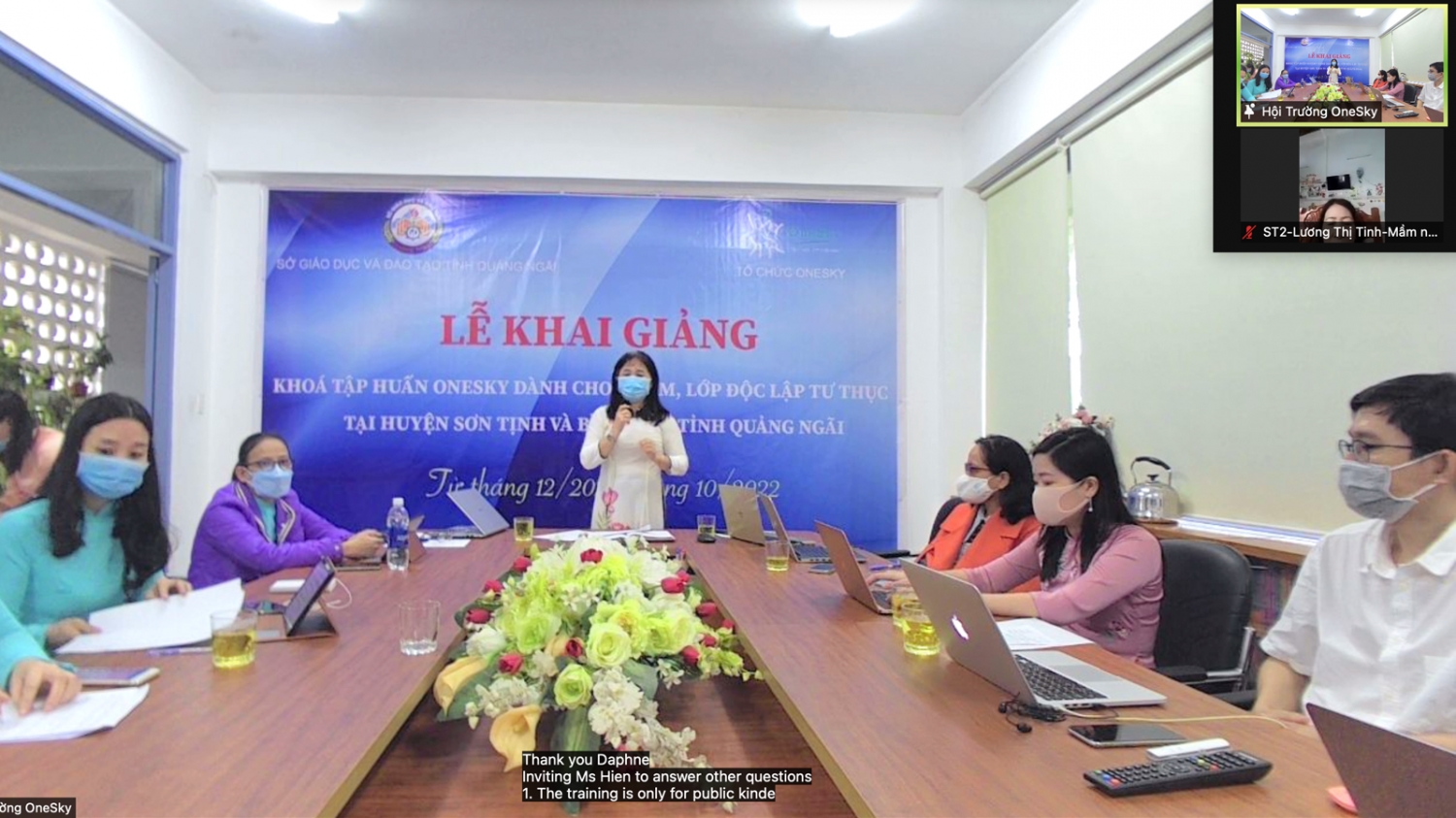 OneSky's Home-based Childcare Training expands to the fourth province in Vietnam
Despite ongoing Covid concerns across Vietnam, last month, a group of 80 enthusiastic and passionate caregivers in Quang Ngai province became the latest cohort in OneSky's Home-based Childcare (HBC) training program, which now spans four provinces across the country.
Throughout 2022, they will be trained in responsive care and early education via an innovative blended learning approach that combines classroom sessions with home visits and online learning through OneSky's mobile-friendly platform, 1BigFamily.
The need for quality, affordable childcare in Vietnam is growing. With a population of over 90 million, Vietnam has 366 industrial parks with over three million workers, the majority of who are women and many with young children.
Those who migrate to cities from rural provinces face challenges in ensuring their child receives quality child care and early education. Without wider family support, many working parents turn to home-based care providers. However, this can be of variable quality, with limited skills, resources, and support among often untrained HBC caregivers.
To improve the quality of care for children of low-income families living and working in these industrial zones, OneSky has trained 880 HBC providers, impacting over 20,000 vulnerable young children since 2018. Now, OneSky is bringing this proven program to Quang Ngai province.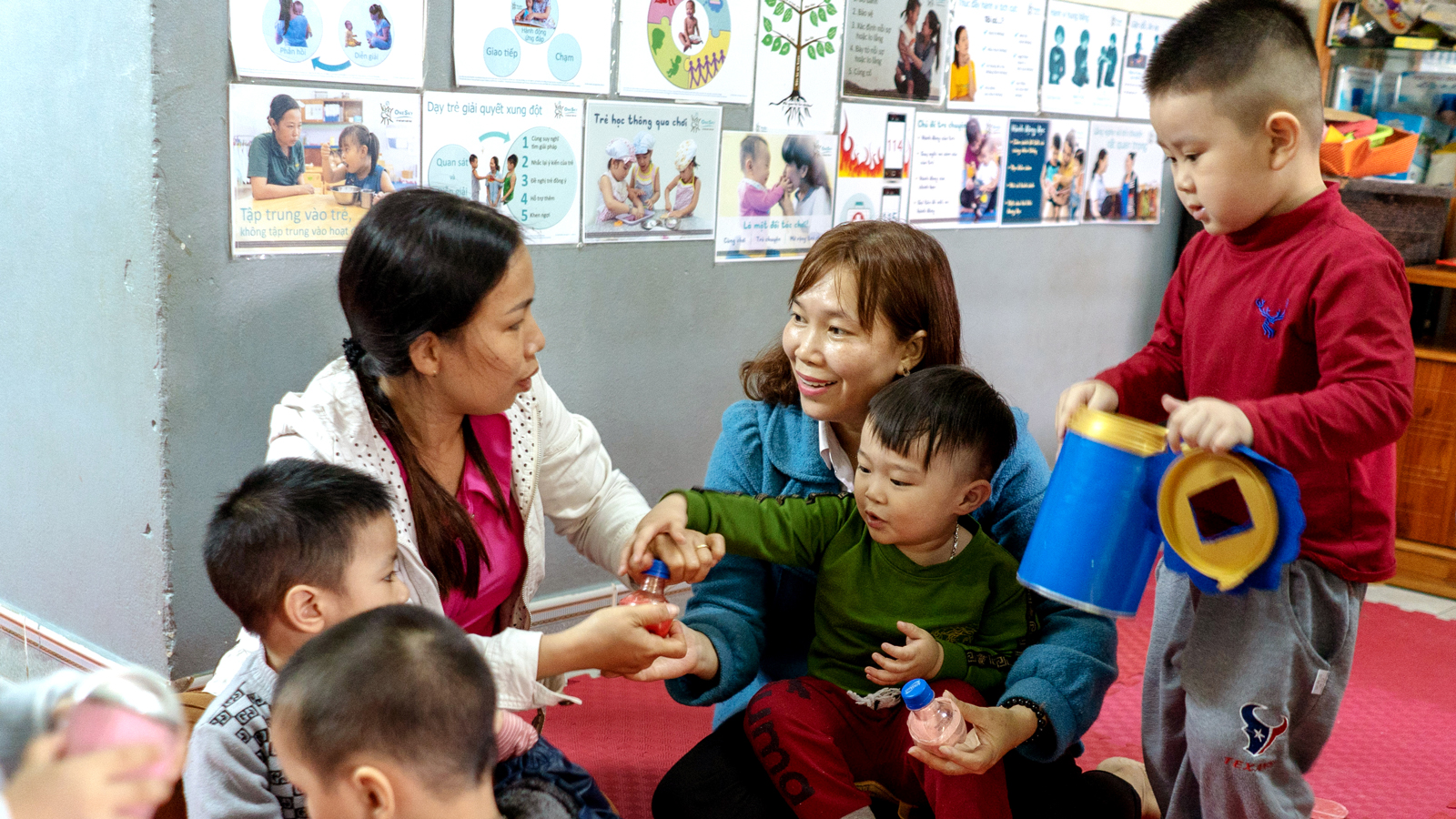 The results of a pioneering impact evaluation by the Harvard T.H. Chan School of Public Health found that OneSky's HBC training program has a sustained positive impact on the quality of childcare and early childhood development outcomes in Vietnam. At the Vietnam's Ministry of Education and Training (MOET) invitation, OneSky is now working to scale the program nationally.
Speaking at the ceremony to launch the most recent training in Quang Ngai, OneSky CEO Morgan Lance said: "It is a day to celebrate the home-based care providers who will be joining this program. These women work tirelessly to care for and educate young children. Now they will have access to education themselves and will become part of a professional community of educators which will offer them support throughout their career."
The Deputy Director of the Department of Education and Training of Quang Ngai Province, Nguyen Van Tam, expressed his gratitude towards OneSky and pledged to help implement the training program effectively and to expand it to other districts in the province.
"We are very lucky to receive support from OneSky to provide further training, resources, experience, and technical support for home-based caregivers in Quang Ngai. Despite the lack of skills and resources, I believe that the caregivers' passion, desire to care for children, and willingness to learn will all pay off. With OneSky's help, the training course will make a lasting impact in their career, as well as benefitting the children they're caring for and their families," he said.
All HBC graduates receive a certificate signed by the Department of Education and Training and OneSky, as well as continuous professional development. Through the training program and ongoing learning on 1BigFamily, OneSky is building and growing a community of professional caregivers across Vietnam, ensuring vulnerable young children can thrive.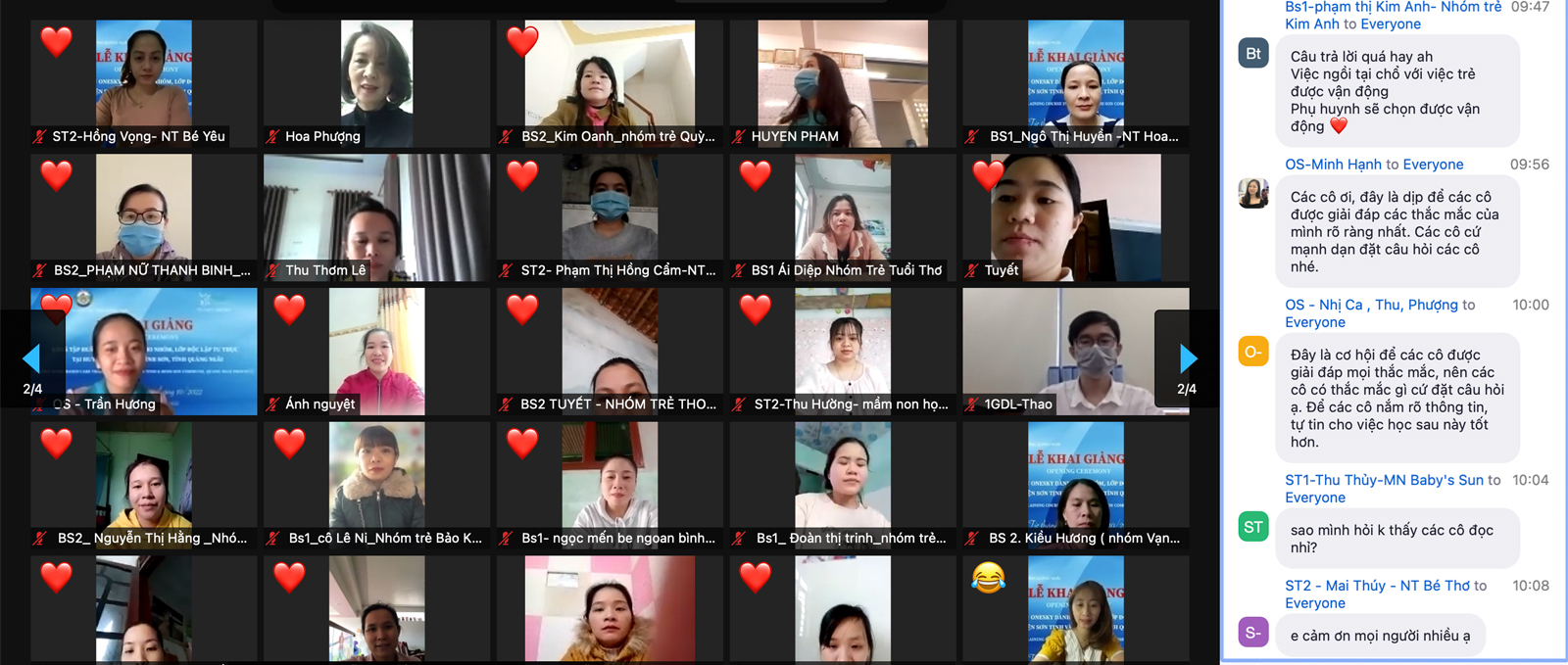 https://onesky.org/wp-content/uploads/2022/01/Quang-Ngai-Launch2.jpg
900
1600
Debbie Cohen
https://onesky.org/wp-content/uploads/2023/01/25th-logo-6.png
Debbie Cohen
2022-01-15 00:57:08
2023-04-19 12:02:55
OneSky's Home-based Childcare Training expands to the fourth province in Vietnam