Harvard research validates the impact of OneSky's program in Vietnam
Harvard University has evaluated OneSky's training program for home-based childcare providers serving the children of migrant factory workers in Vietnam.  The results of this in-depth study have shown that the program leads to positive improvements in both childcare quality and early childhood development outcomes.
The research team, headed by Professor Aisha Yousafzai of the Harvard T.H. Chan School of Public Health, conducted the impact evaluation study between 2019 and 2020. They aimed to measure the impact of OneSky's Home-Based Childcare (HBC) Training Program within Vietnam. The program, launched with the local government in 2018, uses an innovative blended learning approach to train HBC caregivers who typically have limited professional development opportunities and support. These caregivers provide affordable home-based childcare to low-income migrant workers, particularly those employed by factories across Vietnam's industrial zones.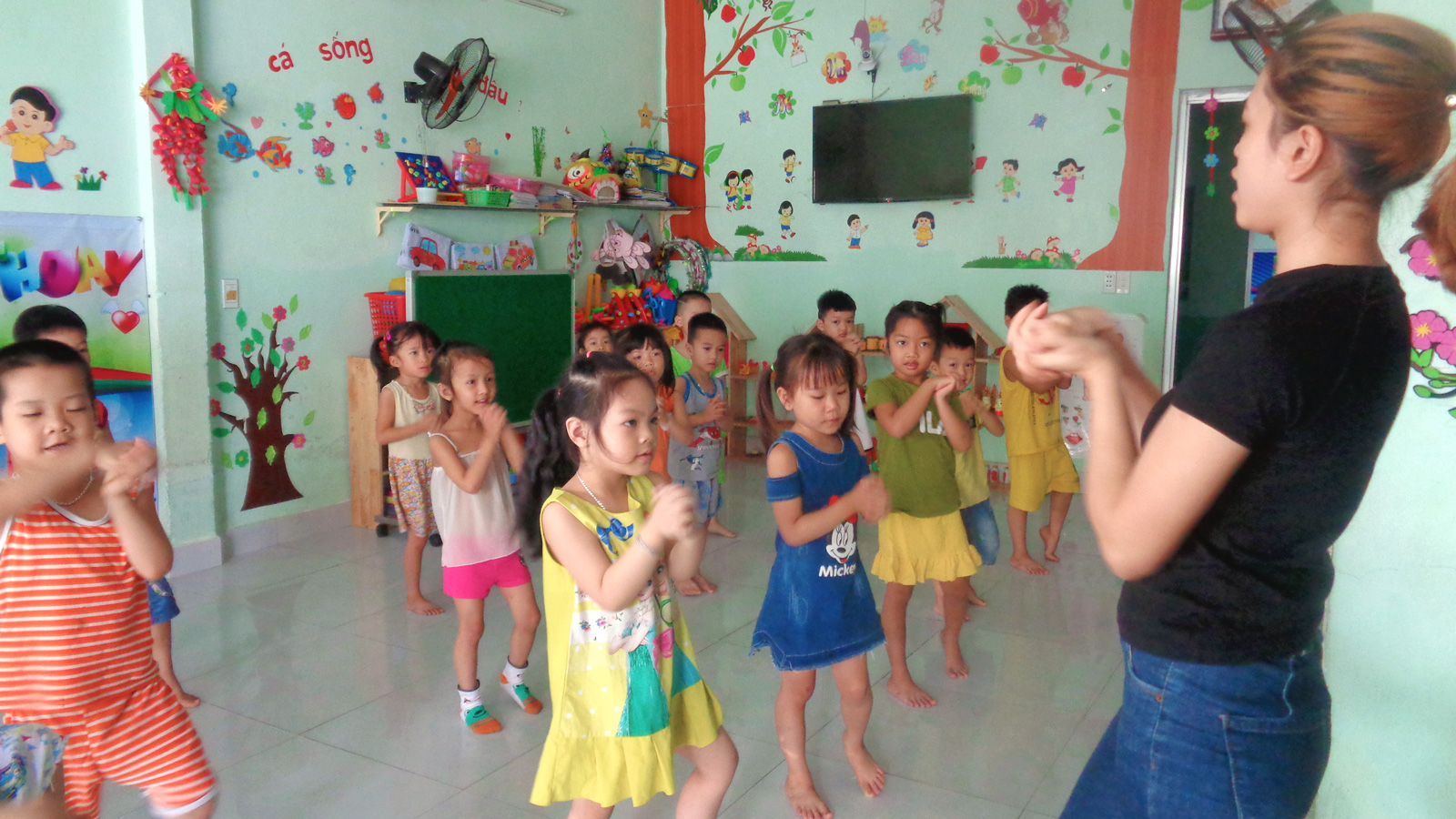 This landmark study is the first to formally evaluate a childcare training program in Asia and the largest outside of high-income countries.
Harvard University's School of Public Health worked with the Research and Training Center for Community Development in Vietnam to collect field data. The aim was to capture the effects of OneSky's program on HBC providers and children over time.
With research now complete, results have detailed the positive impact of OneSky's HBC training program on childcare quality and young children's development.
The findings have been welcomed by OneSky CEO Morgan Lance who paid tribute to the caregivers and their devotion to children.
She said: "For over two decades, OneSky has seen the difference a well-trained caregiver can make in the life of a vulnerable children.  Now, with these positive findings, we are even more determined to scale our training across Vietnam to provide accessible, quality childcare for low-income factory workers – particularly migrants."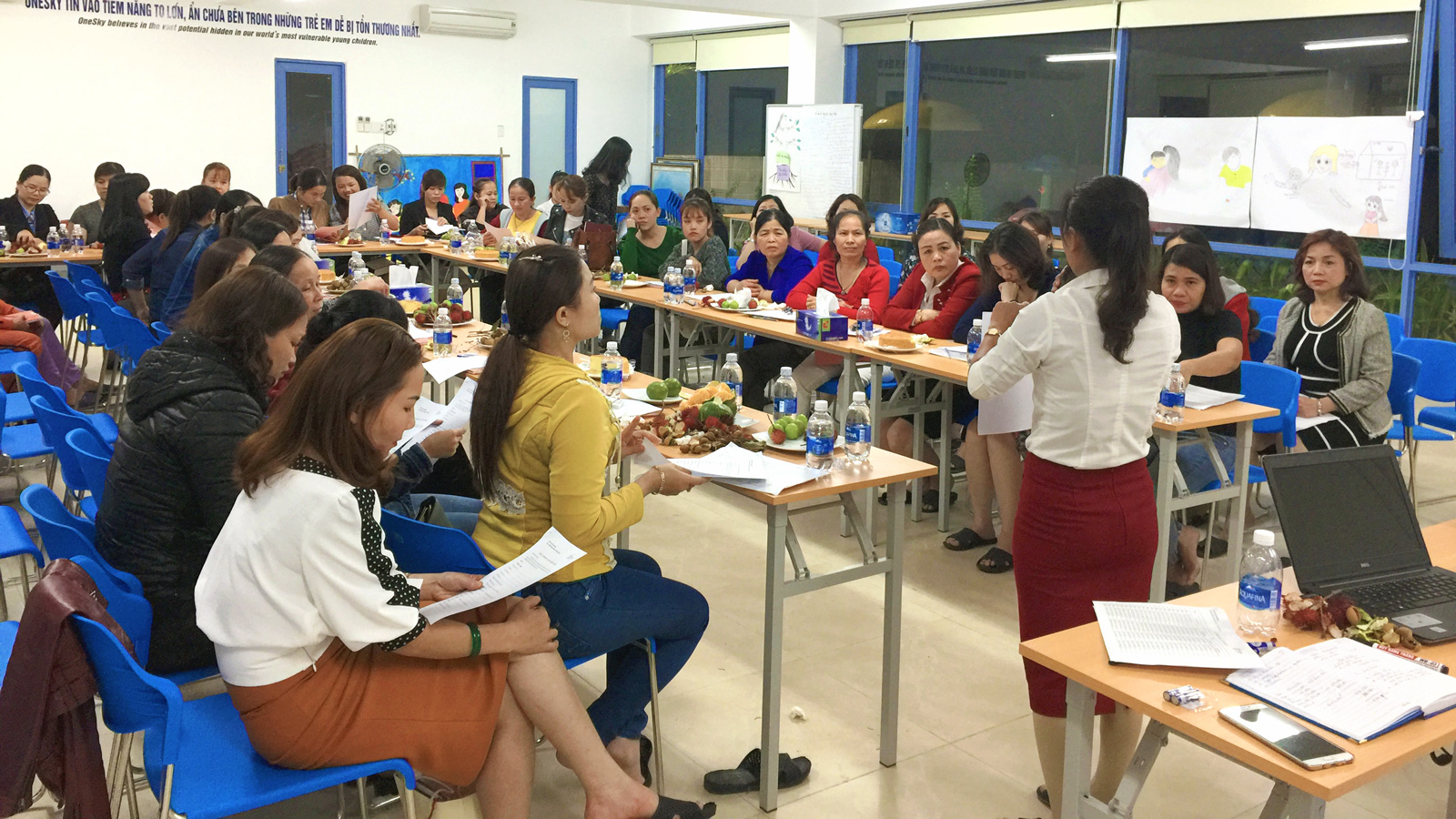 Key findings include data that OneSky's program has had a positive, sustained impact on childcare quality measures such as the physical environment and caregiver-child interactions. This translates into improvements in fine motor skills, visual perception, and early learning composite scores of children attending HBCs, even when measured 18 months after OneSky training.
HBC providers trained by OneSky reported high satisfaction with the program.  One carer told interviewers about her experience of the training: "Before studying OneSky program, I just taught children in the basic way but there is something I couldn't understand. After finishing OneSky program, I learn more useful things."
The Harvard research also found promising evidence of a broader impact among caregivers who were not trained directly by OneSky but still benefited from the program.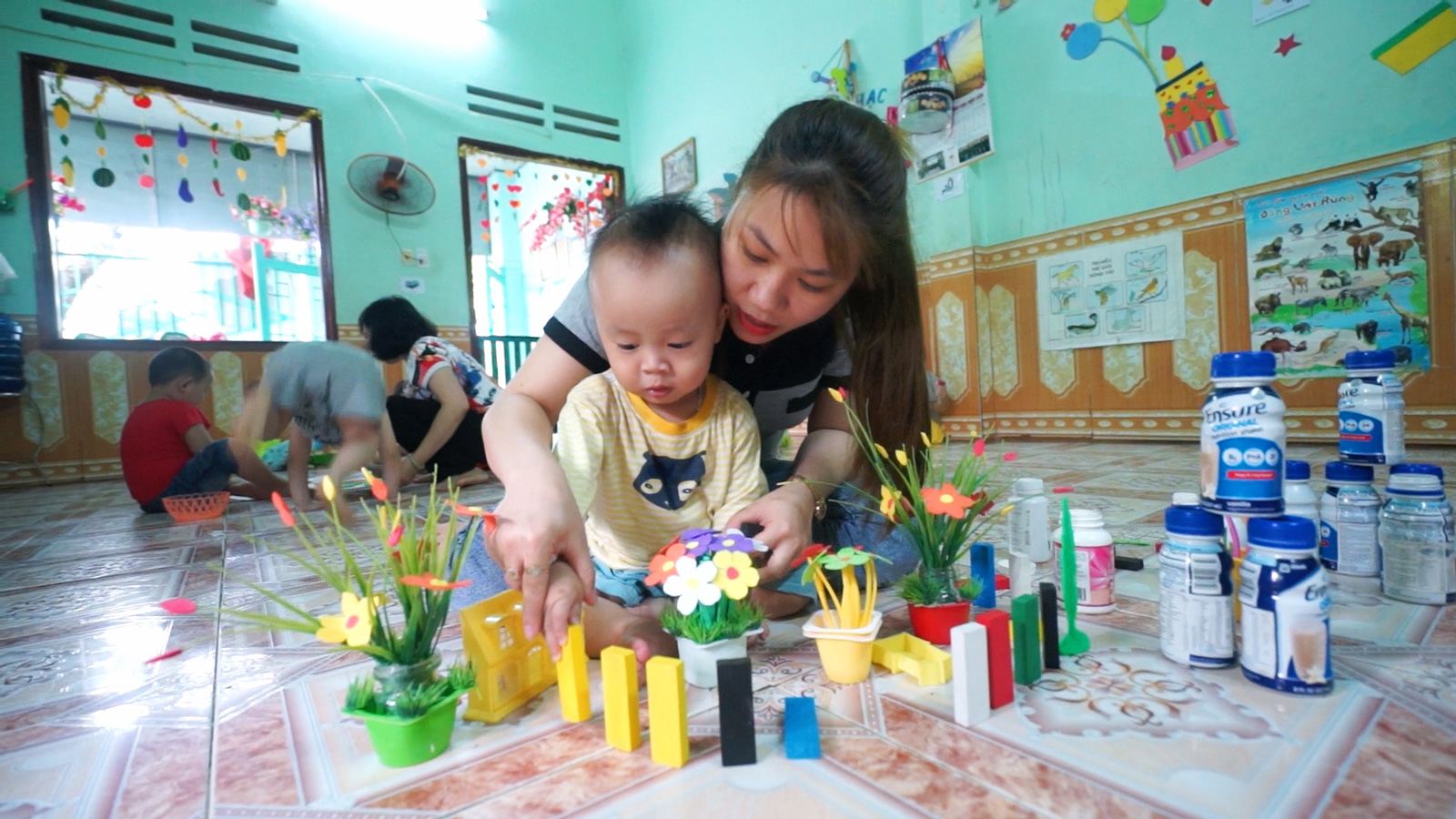 Since 2018, OneSky has trained 720 HBC providers which have improved the quality of early care and education for over 20,000 vulnerable children of factory workers. OneSky has now submitted these results to government partners as it continues to scale the program across Vietnam.
According to Professor Yousafzai, it is important to recognize the value of this evidence not just for childcare in Vietnam, but also for contributing to learning about supporting quality in childcare globally where little evidence-based programming is implemented.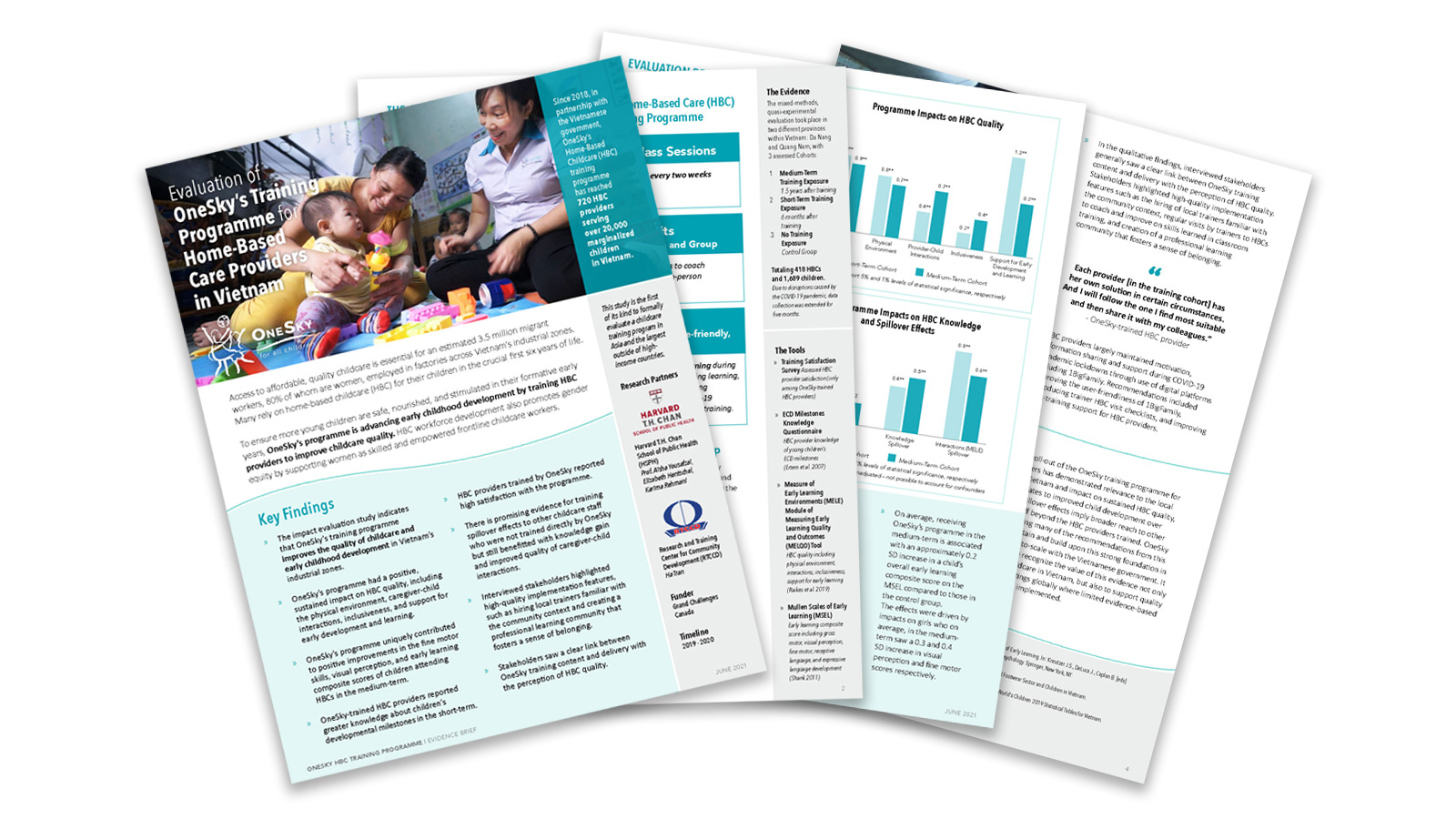 https://onesky.org/wp-content/uploads/2021/06/HBC-24-web.jpg
900
1600
Ivy Yu
https://onesky.org/wp-content/uploads/2019/06/Logo1998-250.jpg
Ivy Yu
2021-06-21 22:09:34
2021-06-23 00:02:57
Harvard research validates the impact of OneSky's program in Vietnam