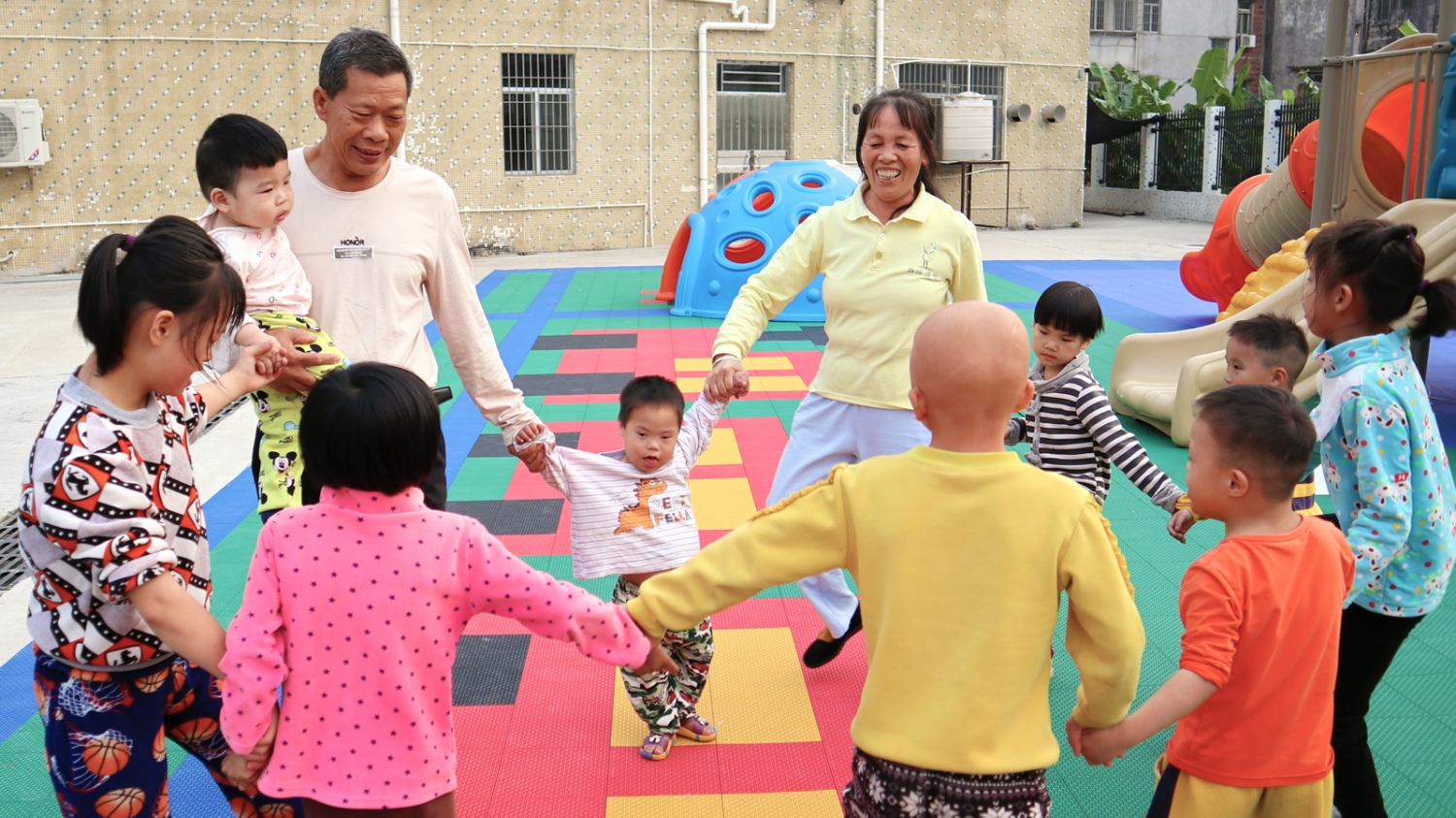 How this inspirational dad cares for nine orphaned children
Meet a real hero of Father's Day
Huang Yasheng is a stay-at-home foster dad, and a OneSky hero. Through our Loving Families Program in China, he and his wife, Zeng Lanjuan, care for nine orphaned children.
This dad's day starts before 5 a.m. each morning when he cooks breakfast for the family. At 7 a.m. he walks two of the children, both aged 6, to the local elementary school while the remaining seven all attend OneSky's infant nurture room and preschool classroom.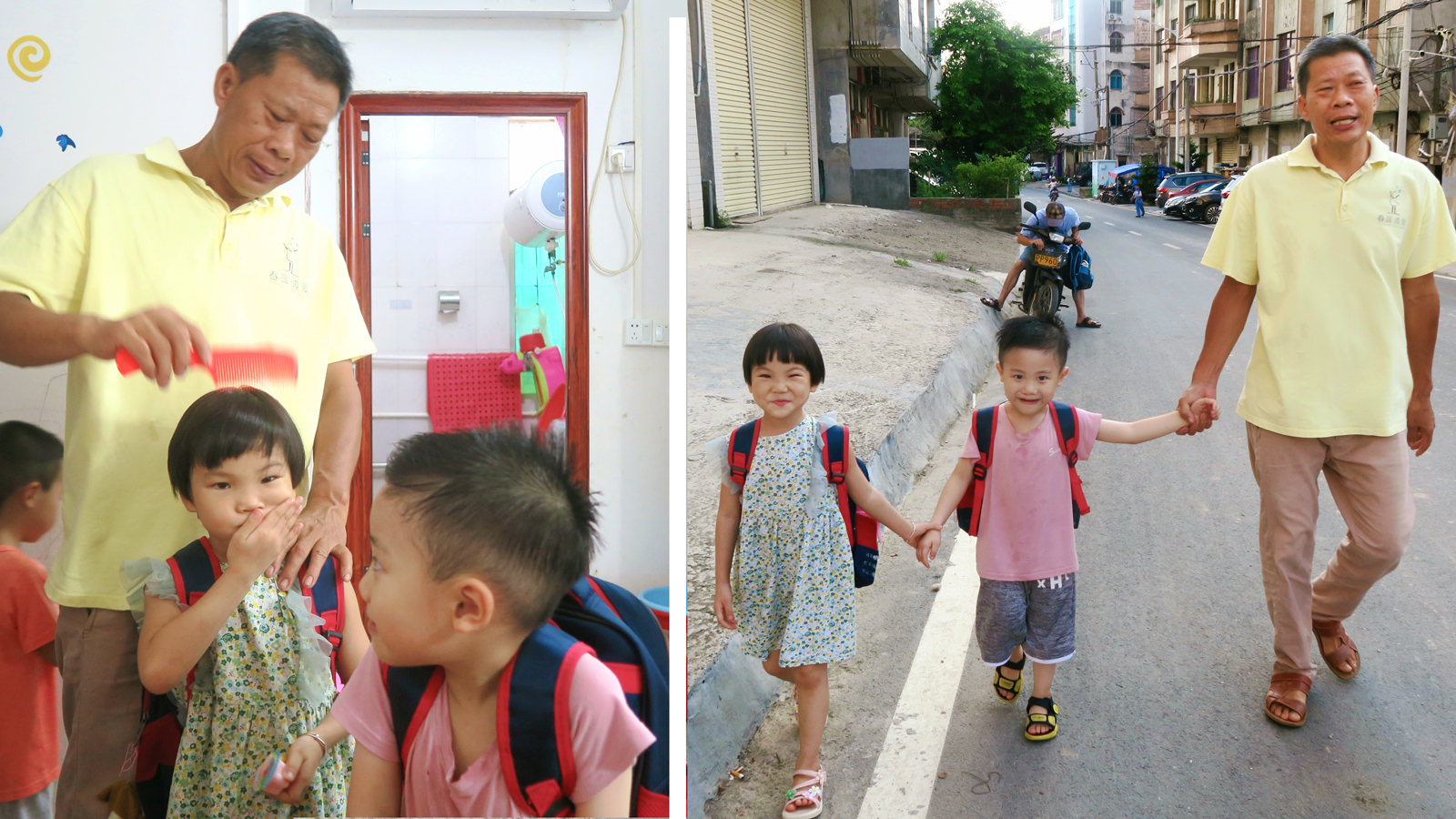 While the children learn, Huang and Zeng tidy up the home ahead of their return. Nine children make a lot of mess!
"The biggest difference between me and other dads in ordinary families is that, for me, it's a 24-hour-a day job. From getting them to eat to getting them to sleep, and everything else that needs doing," said Huang.
"We are two people entirely devoted to our family, with no time for anything else. I think we do it well. The children are bright and physically lively."
One of those kids is Xingxing, a 2-year-old boy who came back to the family at the end of last year from the Chunhui Care Home in Beijing, a medical program for special needs children.  Xingxing had undergone leg surgery and is now recovering well with extra care from Huang who massages his legs daily.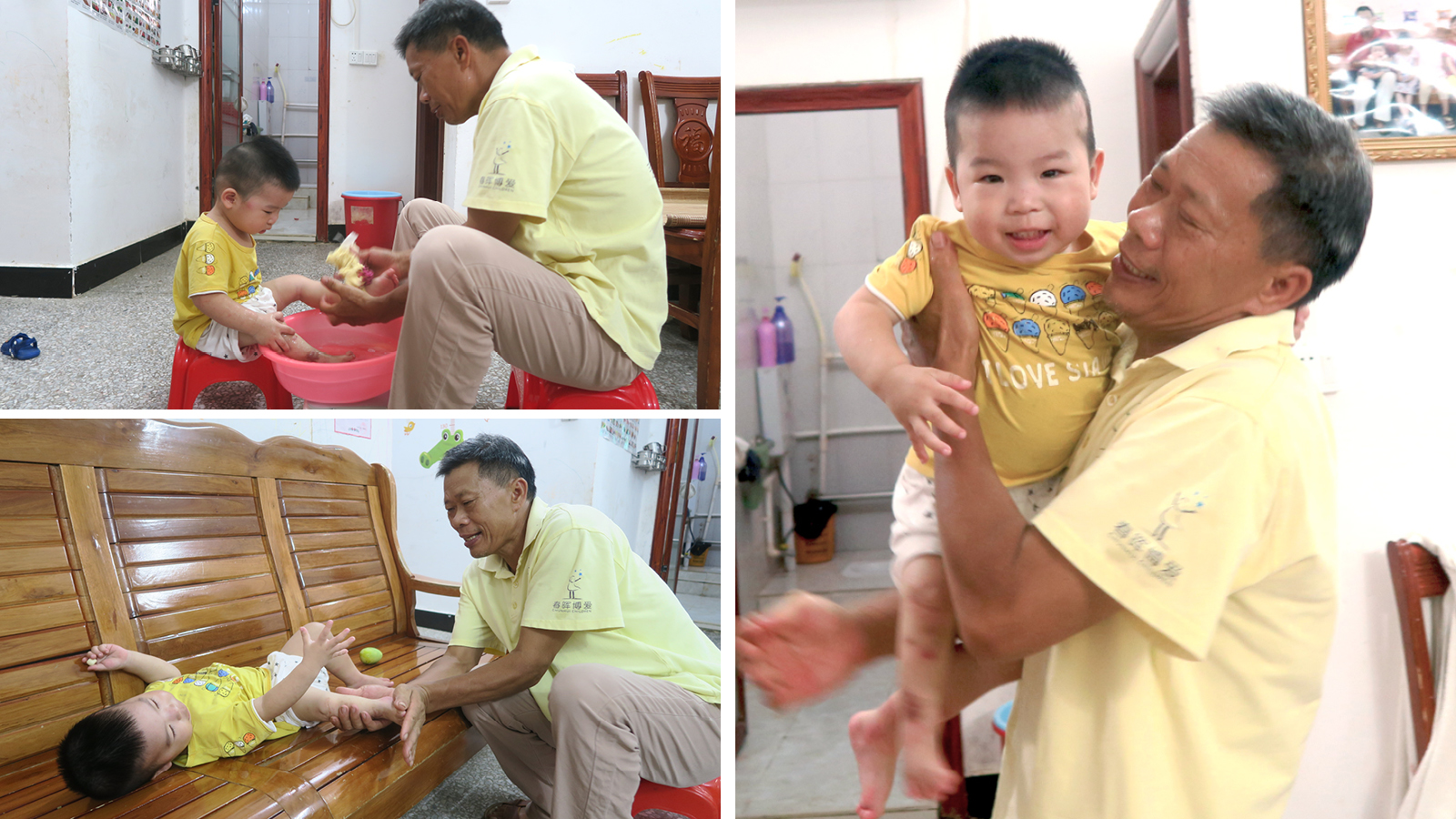 And then there's little sister Linlin, whom Huang and Zeng first met when she was just 3 months old.
Back then, her face was covered in spots having been repeatedly stung by mosquitos. When Zeng first saw her, she burst into tears. "I couldn't stop," she said. "She looked so miserable."
The couple took her home and quietly transformed her with all the love and care a baby so needs. Later, when she was adopted, the tears came again — this time they were Huang's. He didn't sleep properly for days.
"He couldn't fall asleep on the first few nights without Linlin.  He lay there and wiped his tears," said Zeng. "I told him that she will be dearly loved by her new parents, just like we loved her."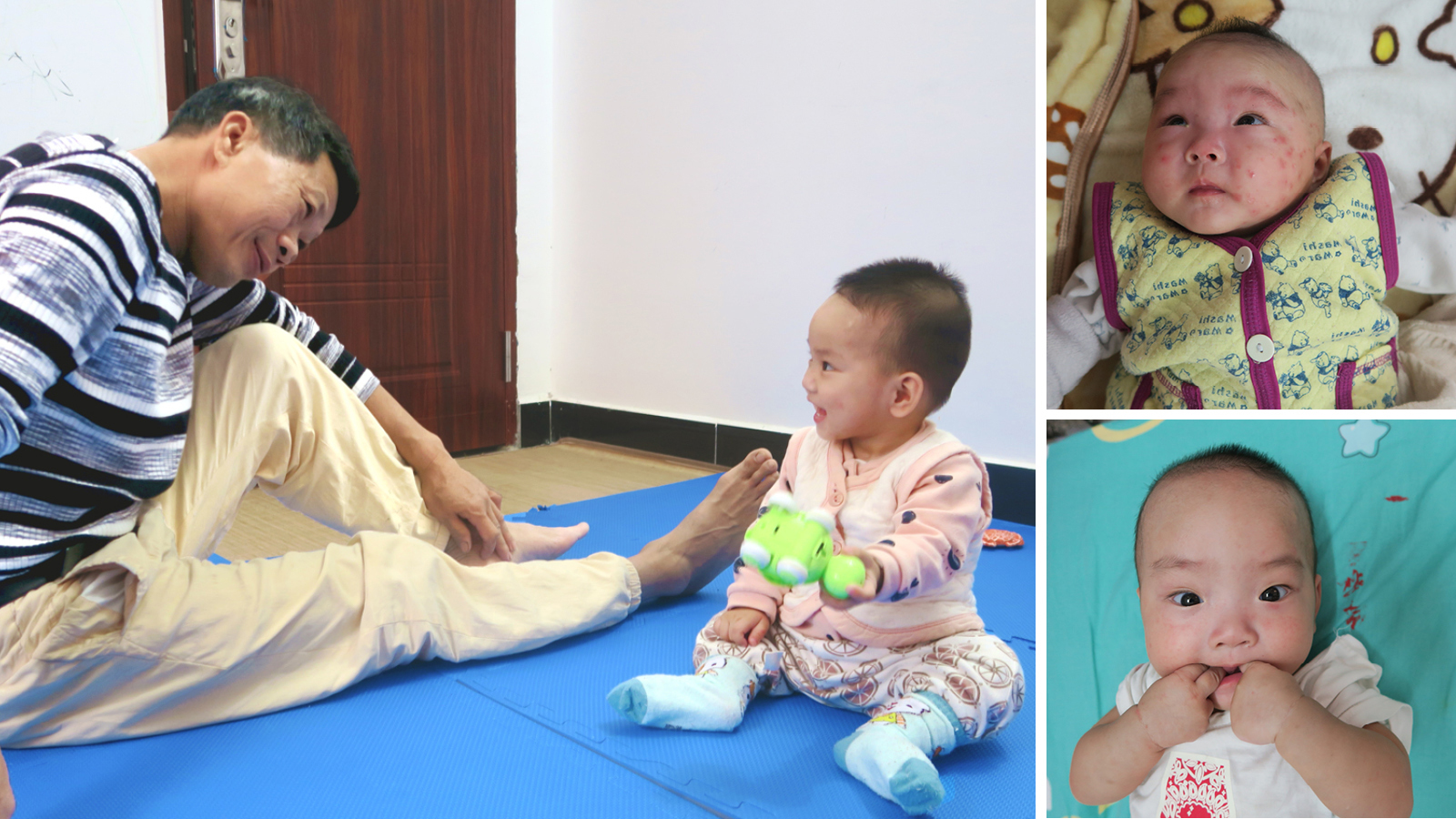 But for all the emotional and physical effort of being a foster dad, Huang says he is happier than he has ever been.
"I worked hard in business for 30 years, so I have a lot of other experience. Now, my heart is very calm; just being here and taking care of the children. To myself and my wife, pursuing money is unimportant. Now, we feel fulfilled and our minds are always on the children."
Huang believes his parenting skills are better now than they were with his two biological children.
"Back then, I didn't have much time with my family," said Huan. "Now I feel like I have much more of a responsibility. OneSky also gives us so much support and I must not let them down."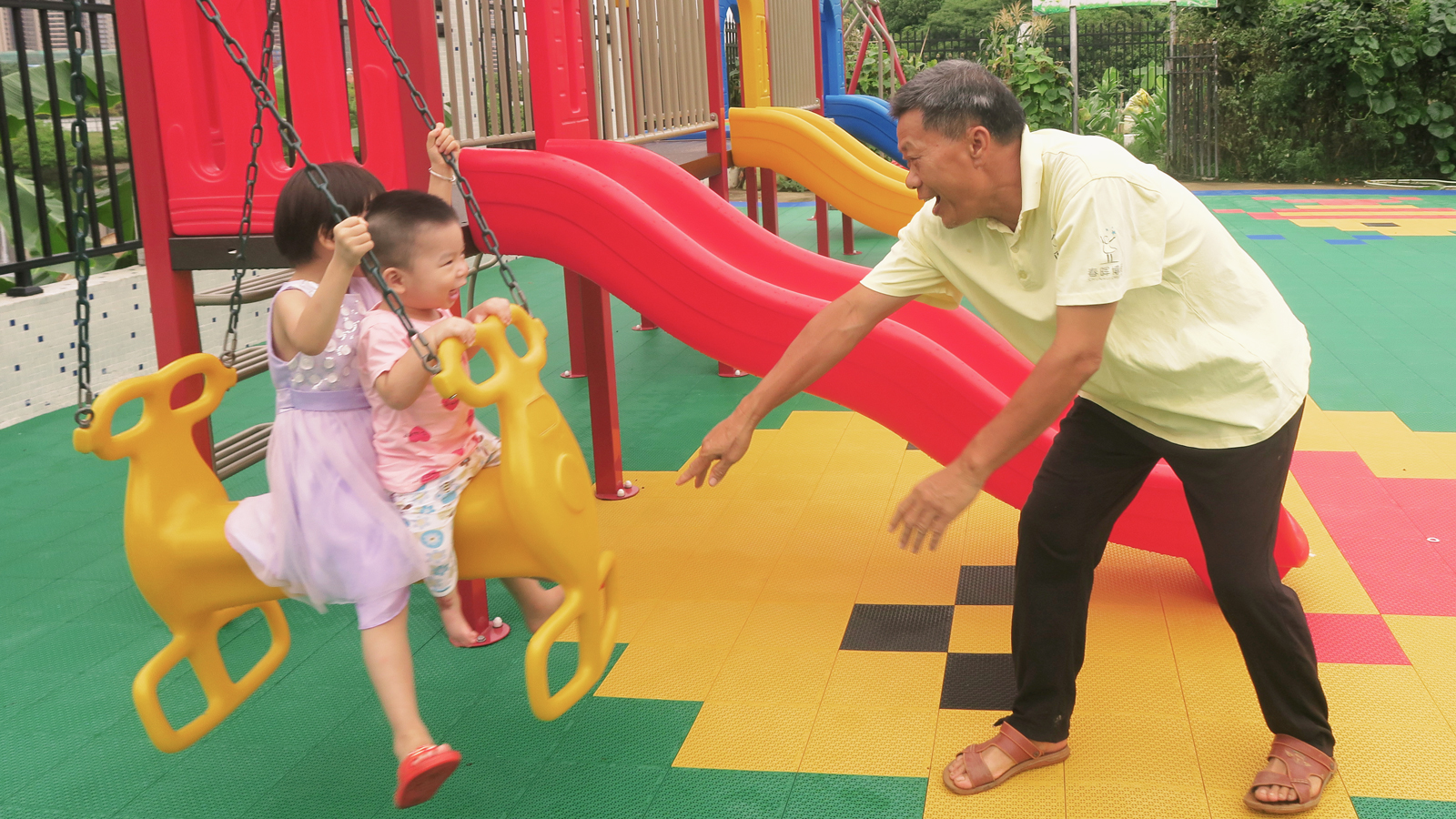 The Loving Families Program is one of three that OneSky provides for orphaned children. Alongside Infant Nurture and Preschool Programs, the Loving Families Program,  provides foster families for children whose special needs may make adoption unlikely.
And Huang's dedication to the children has not gone unnoticed by Zeng Feiling, the OneSky Family Mentor who provides support.
"He has a real growth mentality," said Zeng. "He has a remarkable peace of mind and works so well with his wife and the local community. I watched how he hugged Linlin and how the children he cares for follow him around."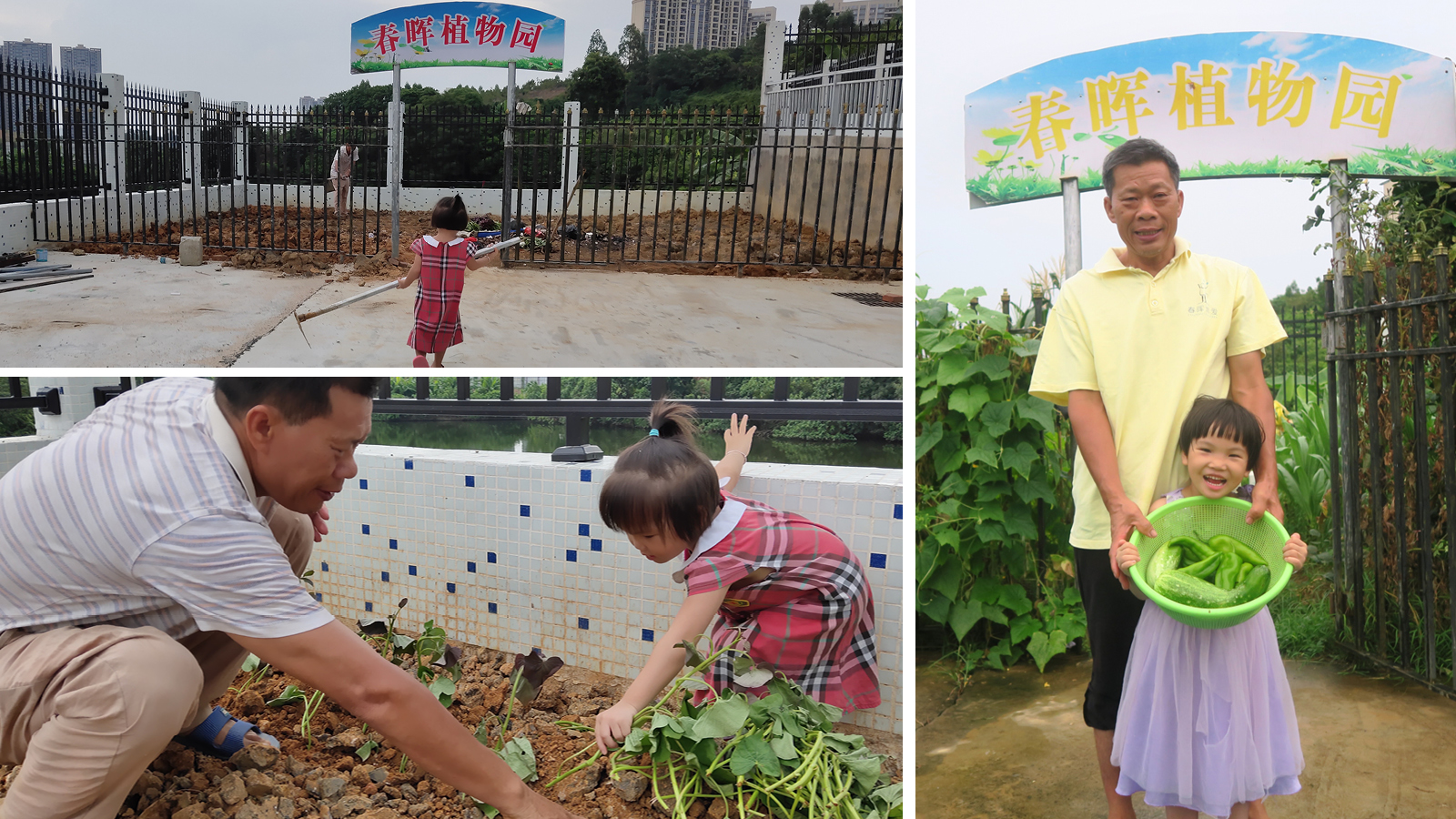 The final word goes to wife Zeng, an equal care partner and every bit as big a hero as Huang. She gives her husband top marks.
"He's busy all day long, cooking breakfast, sending kids to school, cleaning, gardening, etc. He's doing a really good job," she says, proudly.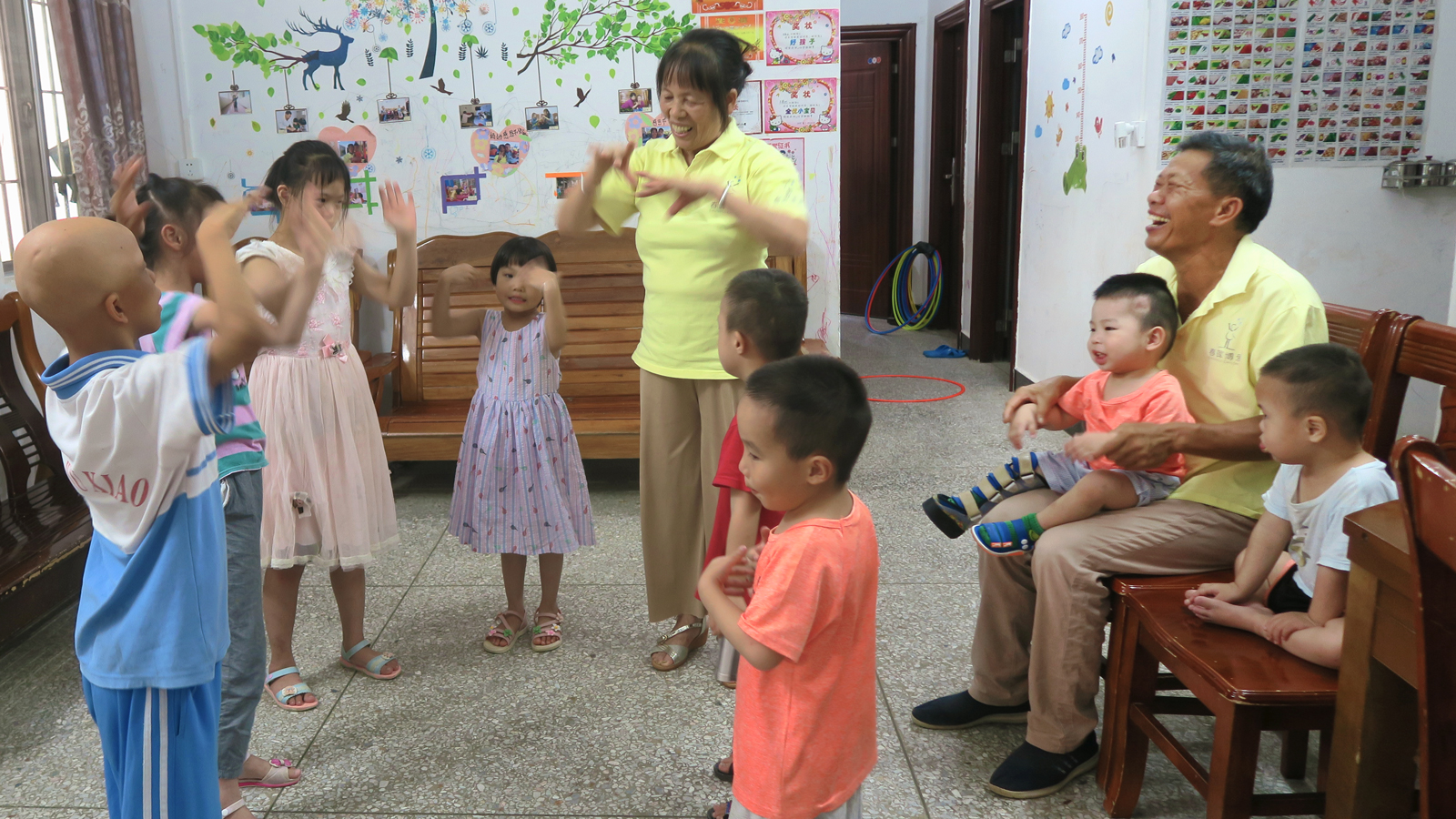 https://onesky.org/wp-content/uploads/2021/06/2family_huang.jpg
900
1600
Ivy Yu
https://onesky.org/wp-content/uploads/2019/06/Logo1998-250.jpg
Ivy Yu
2021-06-18 09:28:23
2021-07-21 22:11:43
How this inspirational dad cares for nine orphaned children