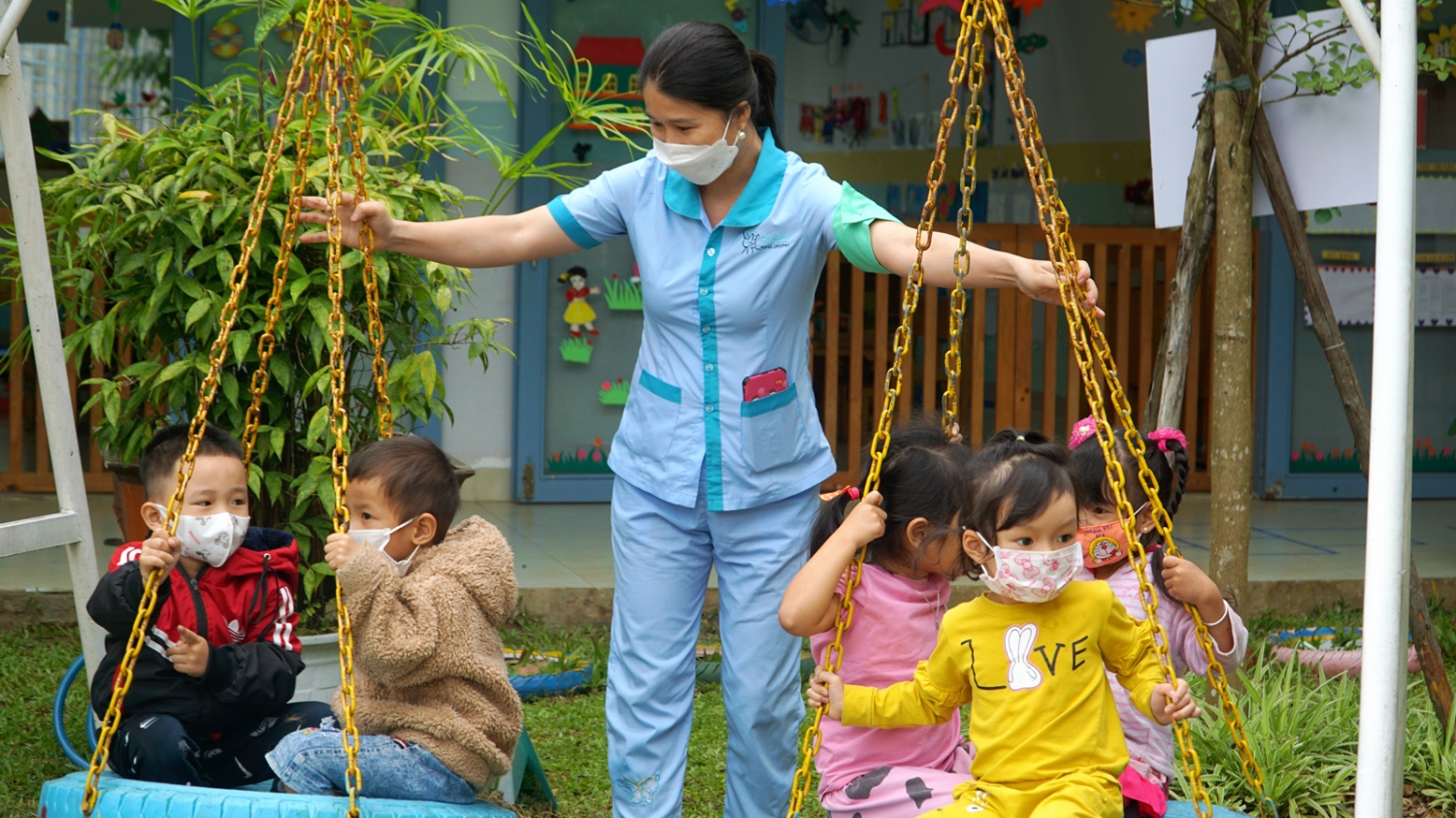 OneSky teachers welcomed children back to the ELC in Vietnam!
After nearly a year, OneSky teachers welcome children back to the ELC in Vietnam!
In early April, the Early Learning Center (ELC) in Vietnam reopened to the delight of children and their parents after an 11-month closure due to a strict government effort to control the pandemic.
In May of last year, a Covid-19 outbreak in Da Nang resulted in a city-wide order to close schools as one of Vietnam's measures to control the spread of the virus. Vaccinations began being administered across the country. After 11 months, Vietnam was amongst the countries with the highest vaccination rate. Now, while the virus continues to spread, the hospitalization rate remains relatively low.
During the school closure, ELC teachers never stopped working. They pivoted, as the circumstances required, staying connected to the children and families via regular online sessions, sending educational videos on a variety of topics (including storytelling, hygiene advice, DIY toys, and physical exercise) and suggesting activities to support the children's learning and wellbeing while stuck at home.
To care for their children during school closure, many migrant workers had to take turns with their spouses to work night shifts. Others sent their children back to their hometowns temporarily to get support from extended family.
On the first day back at the ELC 143 out of 250 children returned. Some families continued to remain in self-isolation and some children have not yet returned to Da Nang from their home towns but each week the student population increases.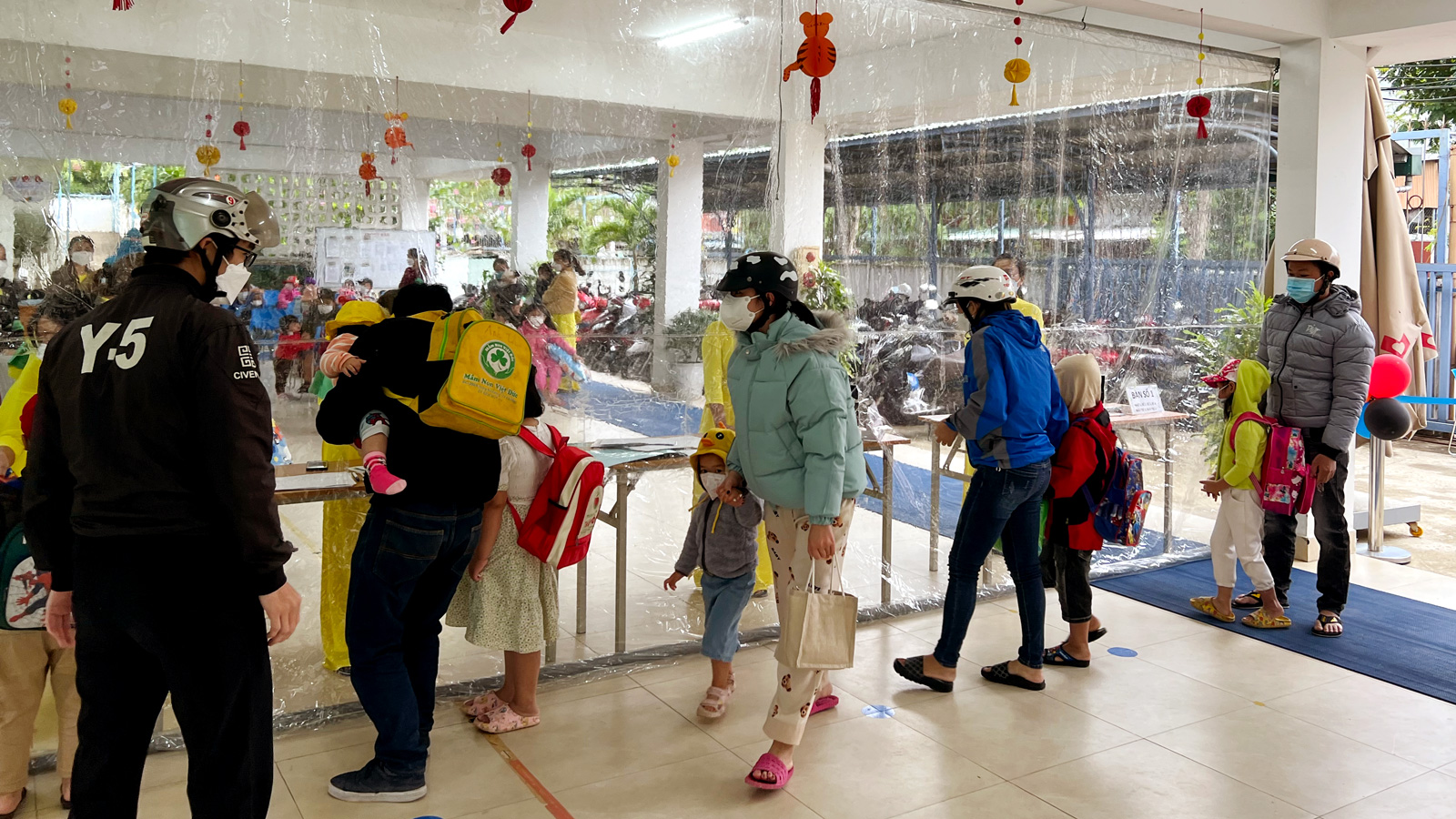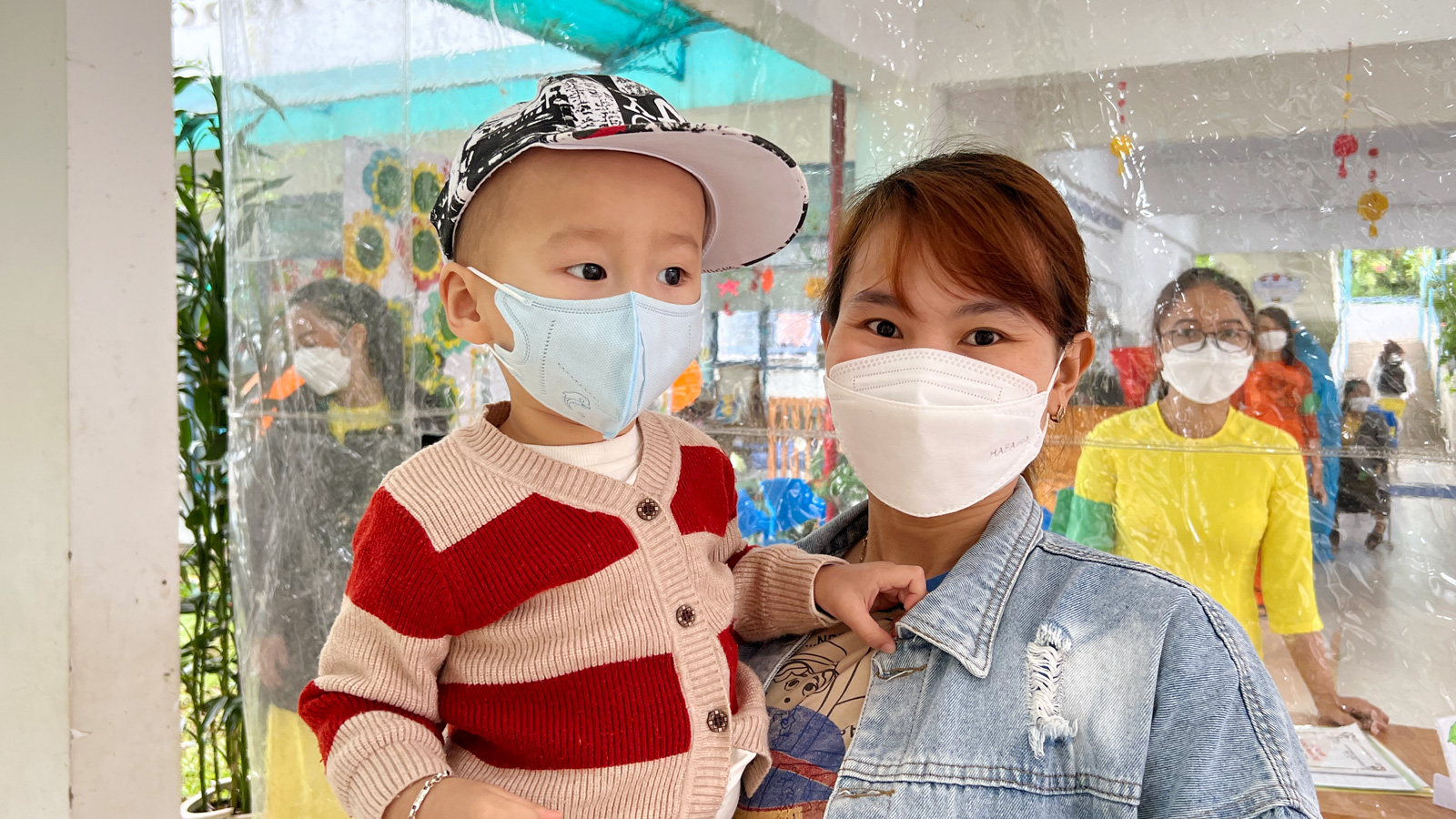 Thao, an ELC teacher of the 6-18 month age group shared:
"Since the online opening ceremony of the new school year back in September, I've talked to all the children each week during our online sessions. But this is the first time I could hold them, look into their eyes, and talk to them in person.
A couple of children cried today because they're still adapting to the new environment. But I know it's a matter of days, even just hours until they're excited and happy again. This is the moment I've been dreaming of for months. All we need to do is now to give these children extra love and care, to make up for the time we couldn't meet them."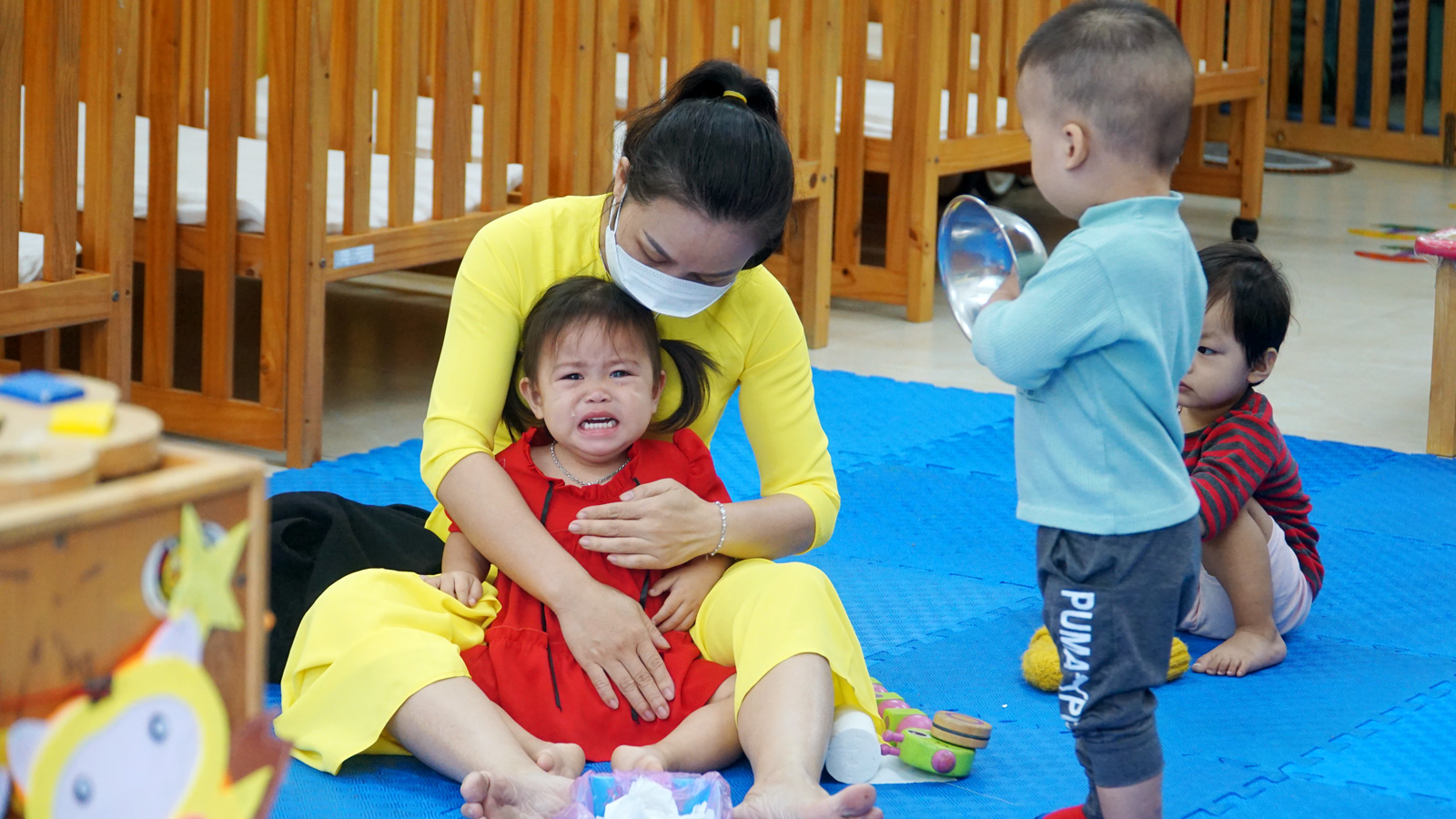 Lien, a mother of a 2-year-old boy shared:
"We were all very excited for the ELC to reopen today. It felt like the back-to-school day, but even better. I'm really happy that after having been stuck in our small rented home for months, my son can now spend most of the day in a big, open space with great facilities. And, more importantly, now when I'm working at the factory I am comforted knowing that my children are finally being well taken care of."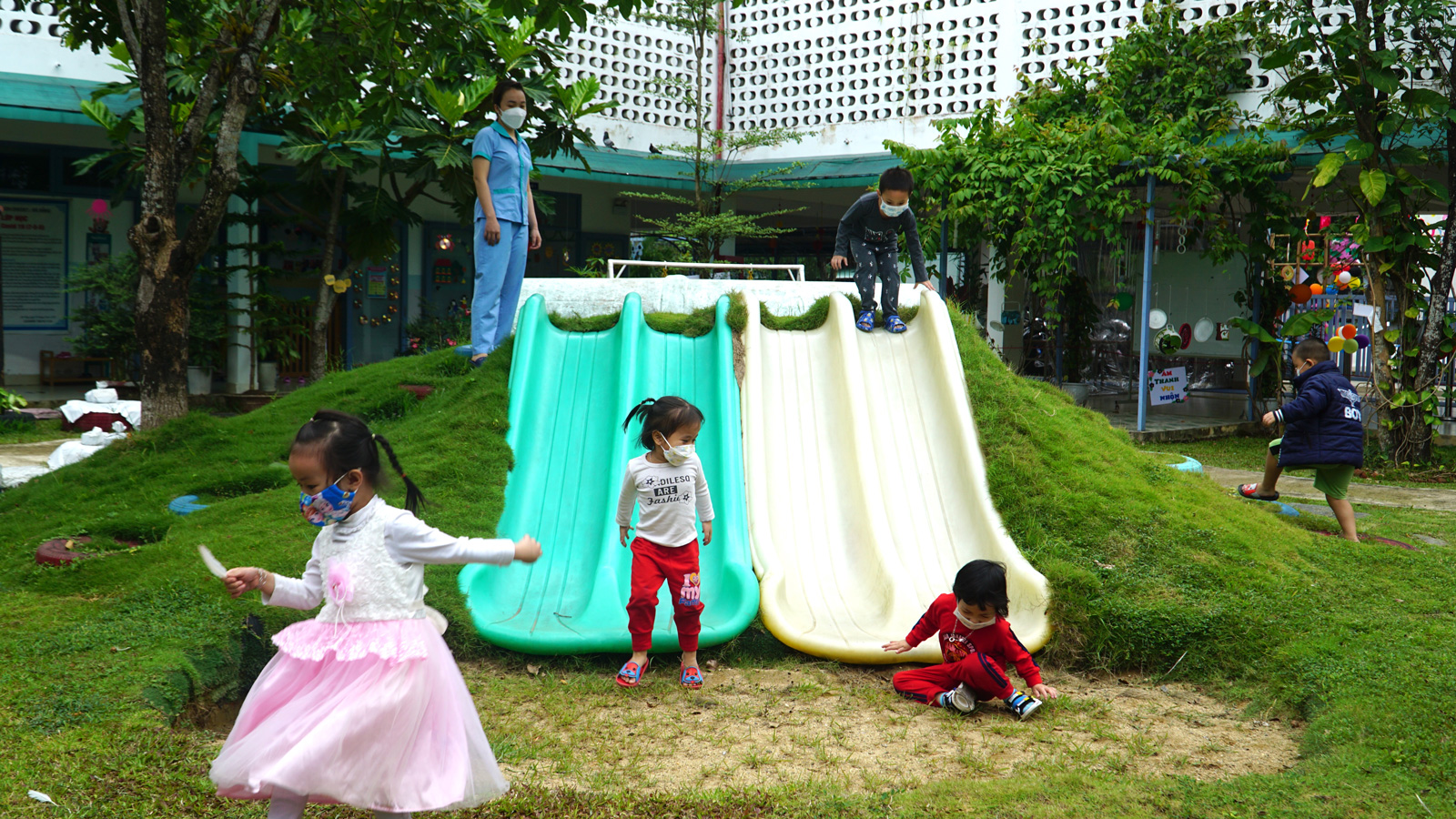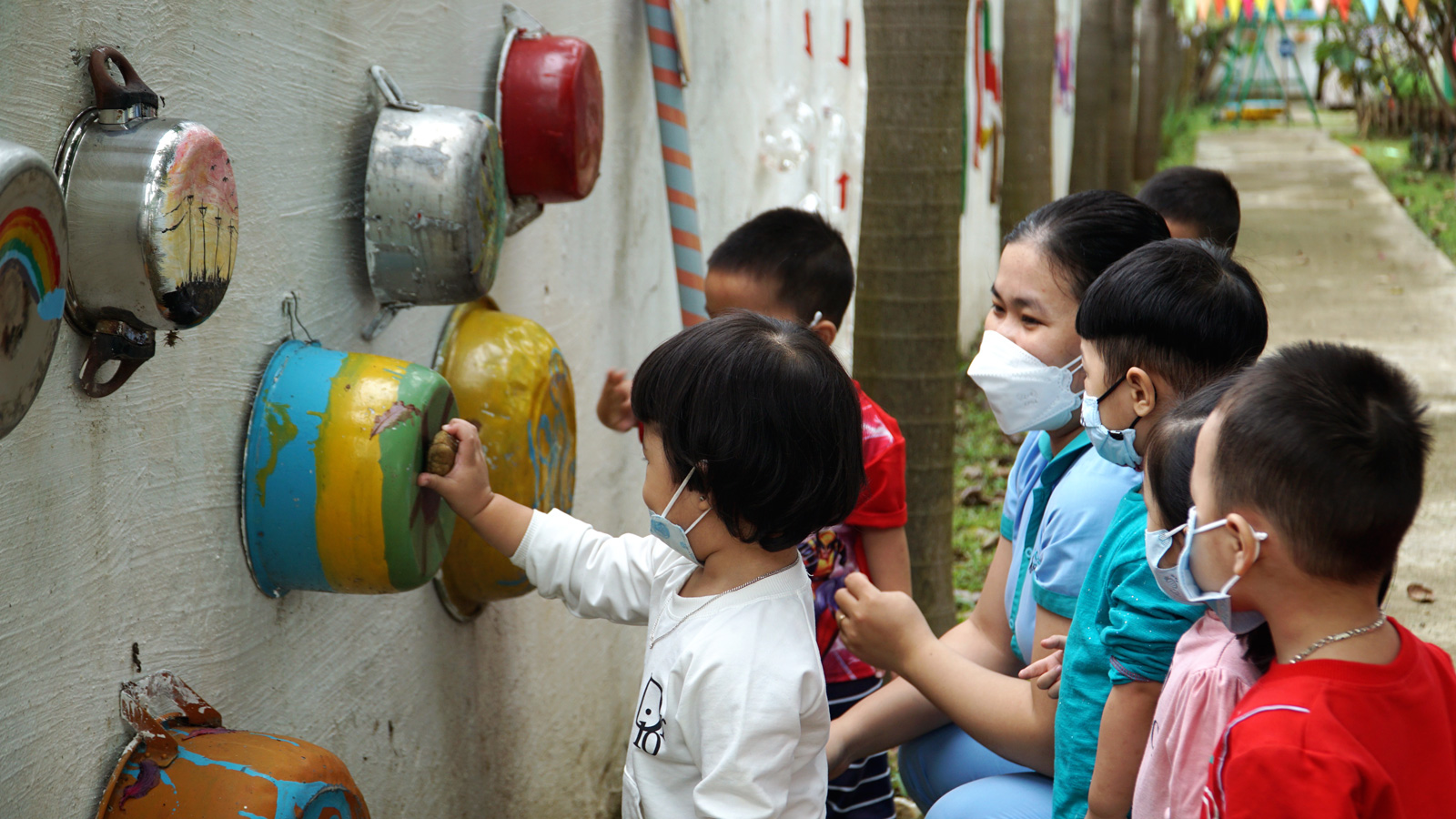 Playing with classmates at a sandpit, Hong, a 5-year-old girl was excited:
"I love going to OneSky ELC and playing with my friends. There are toys and sandpits like this at home. This is so much fun!"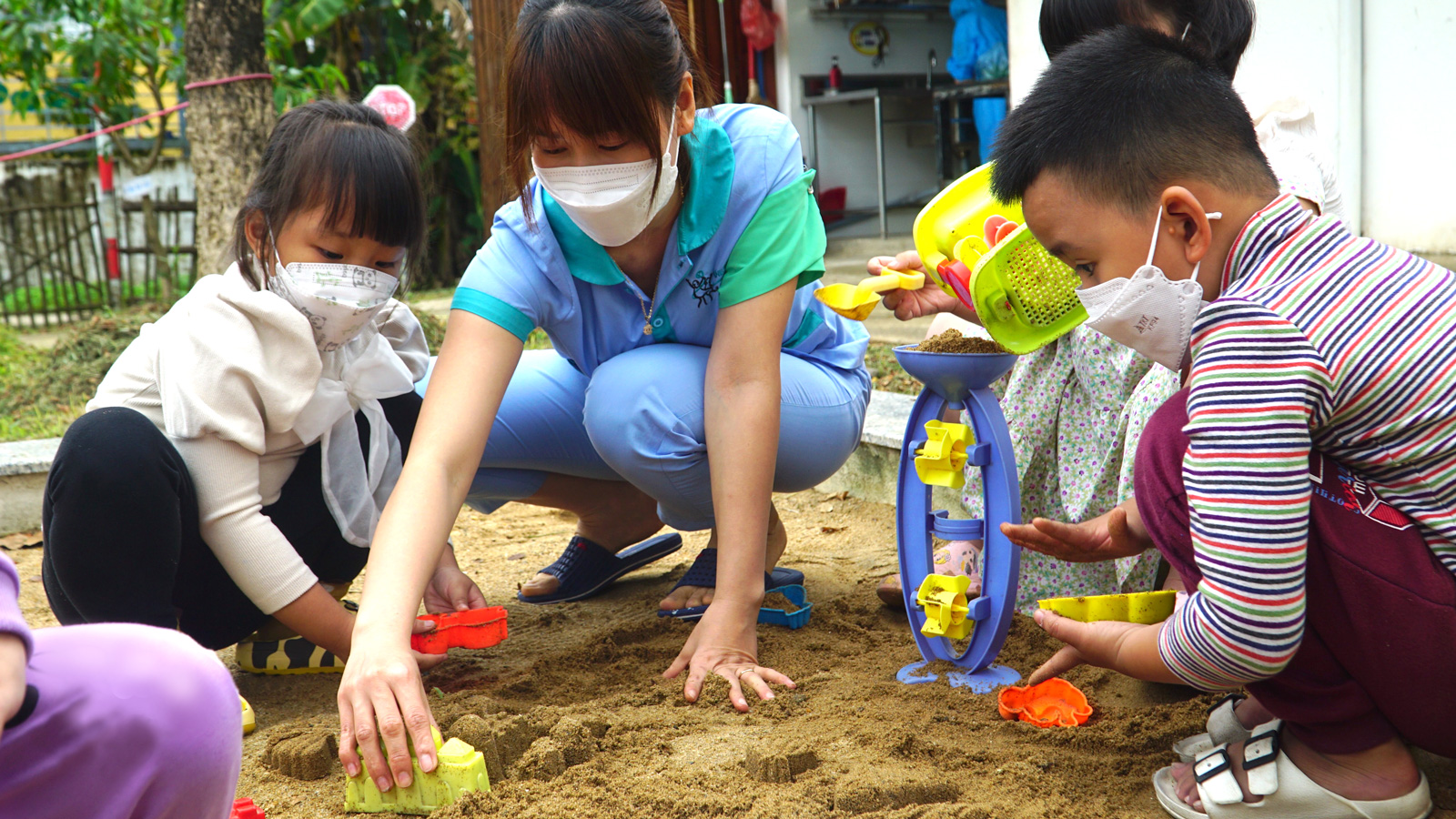 Phung, a 5-year-old boy couldn't hold back and chipped in with a big smile on his face:
"I love both playing outdoors and learning letters. It's awesome! I wish for no more lockdown so I can go to school every day!"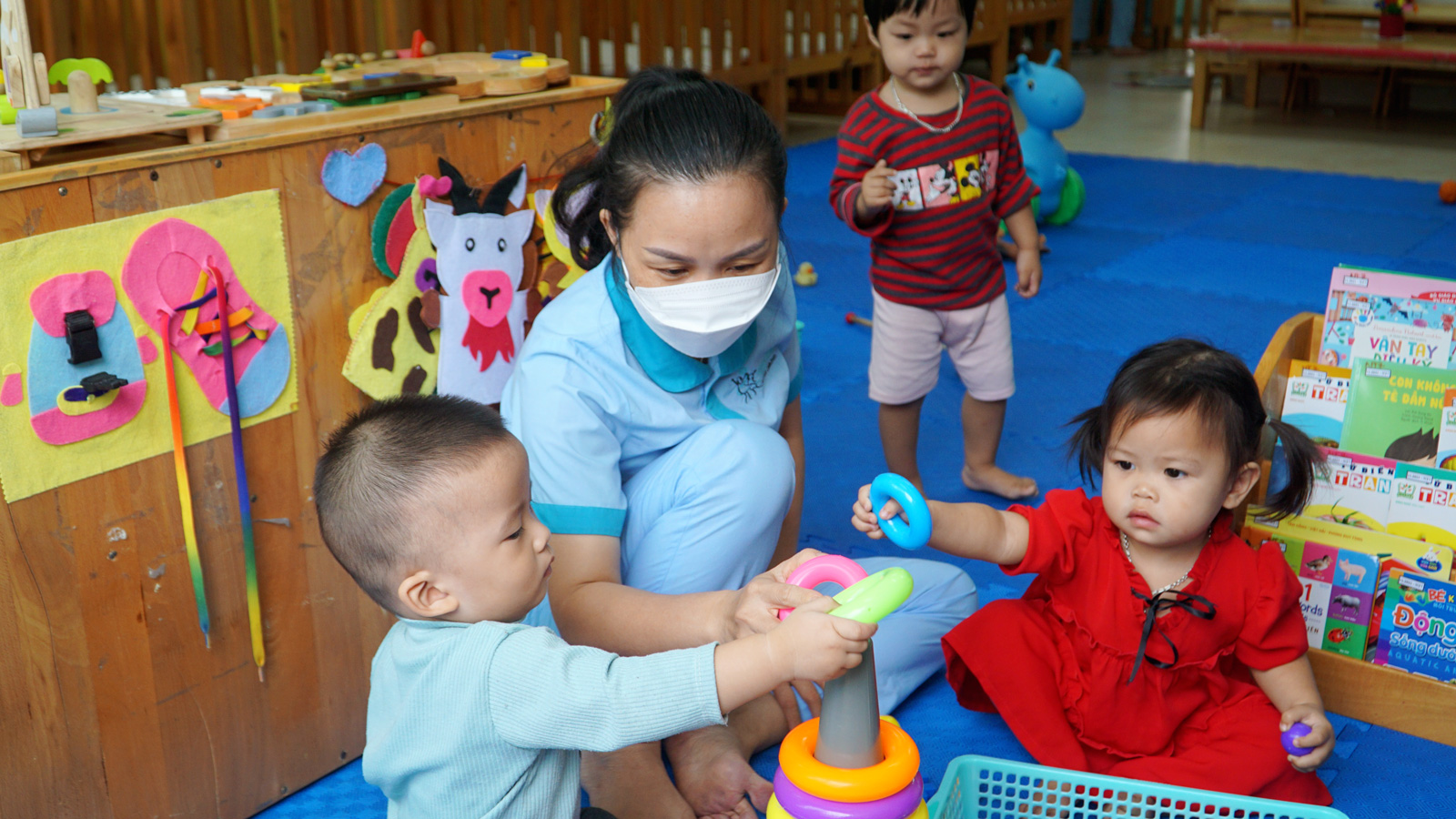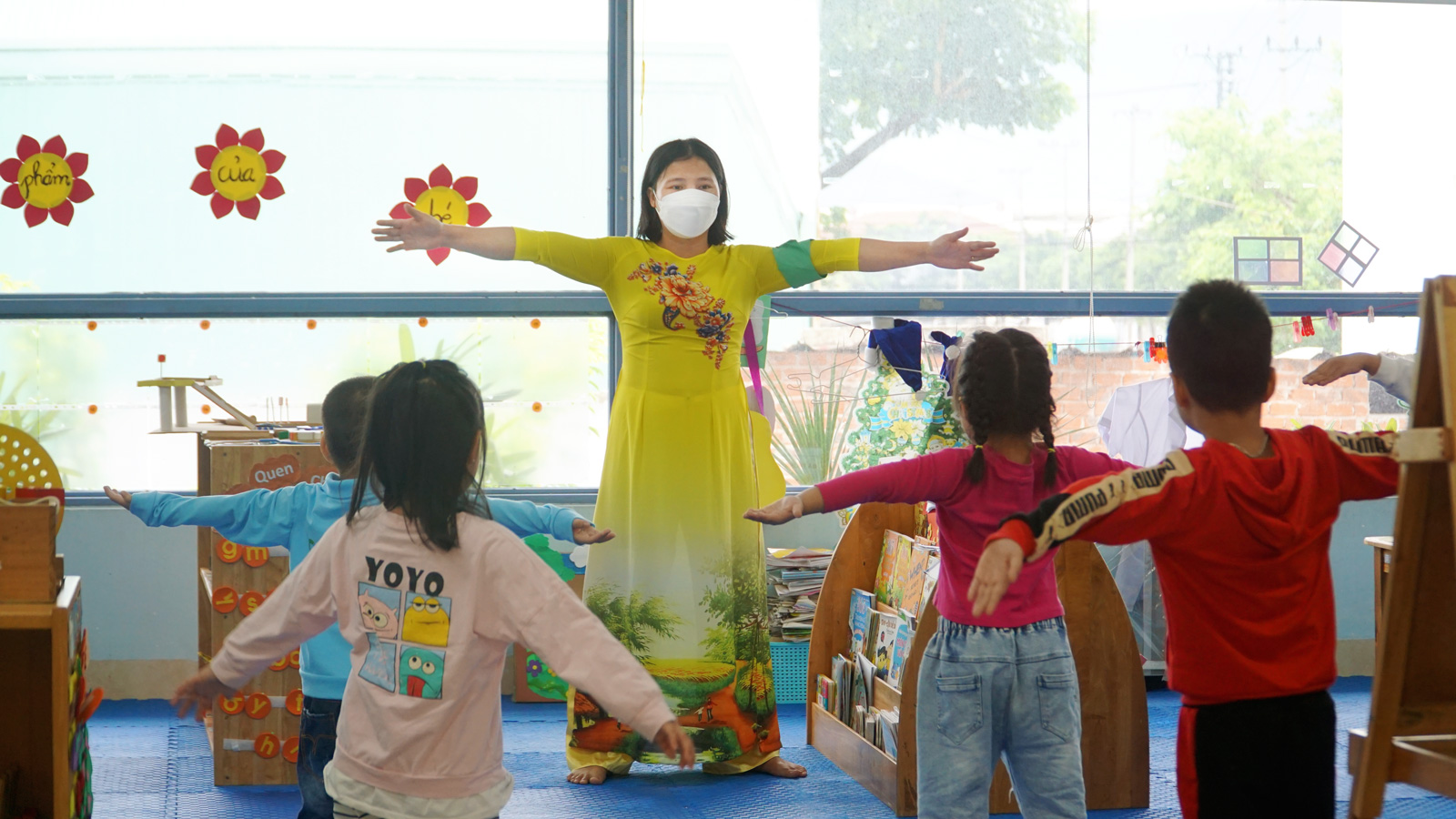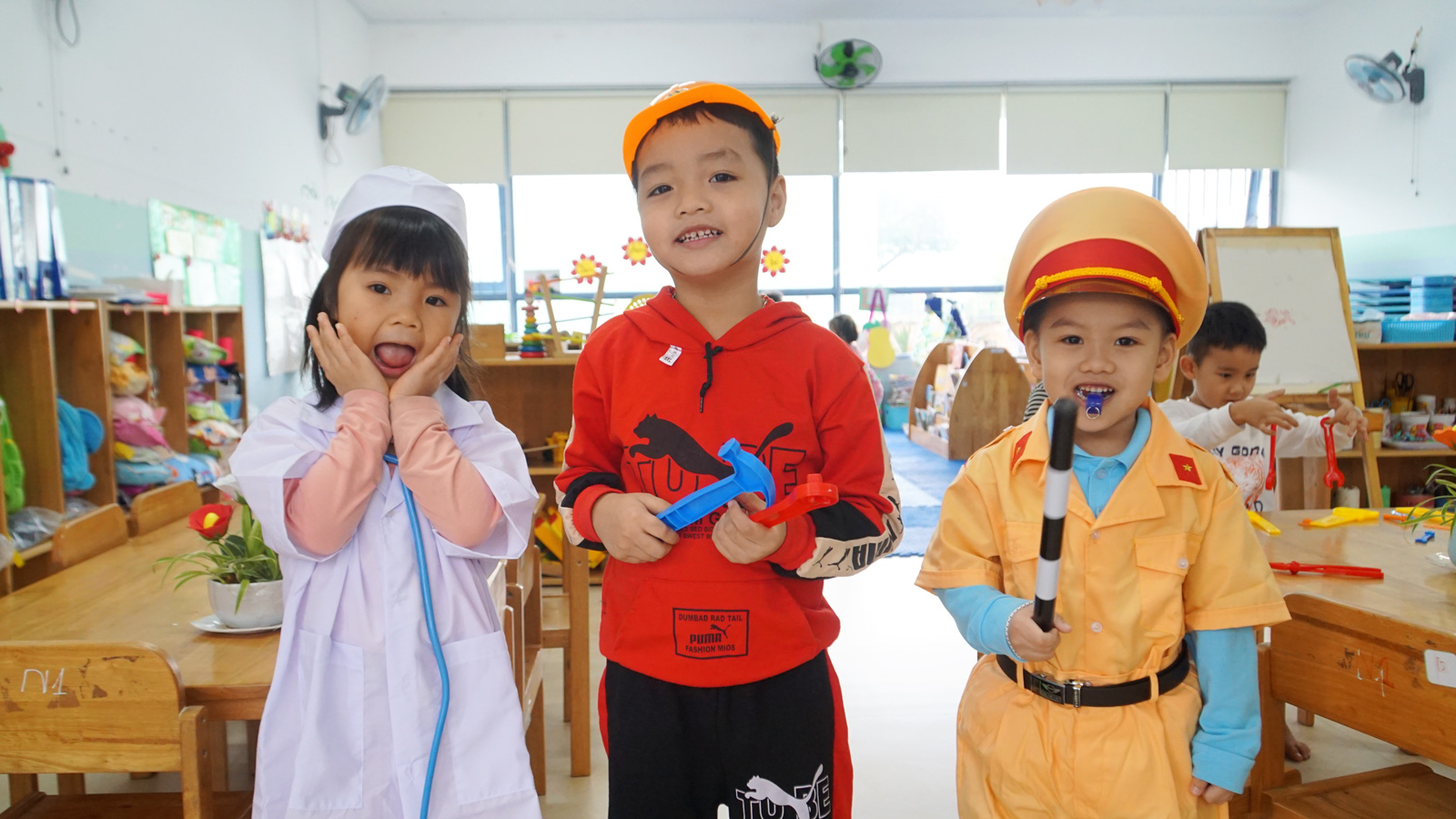 https://onesky.org/wp-content/uploads/2022/04/220404-ELC-reopened-DSC04476.jpg
900
1600
Debbie Cohen
https://onesky.org/wp-content/uploads/2023/01/25th-logo-6.png
Debbie Cohen
2022-04-27 04:39:15
2022-04-27 21:31:11
OneSky teachers welcomed children back to the ELC in Vietnam!