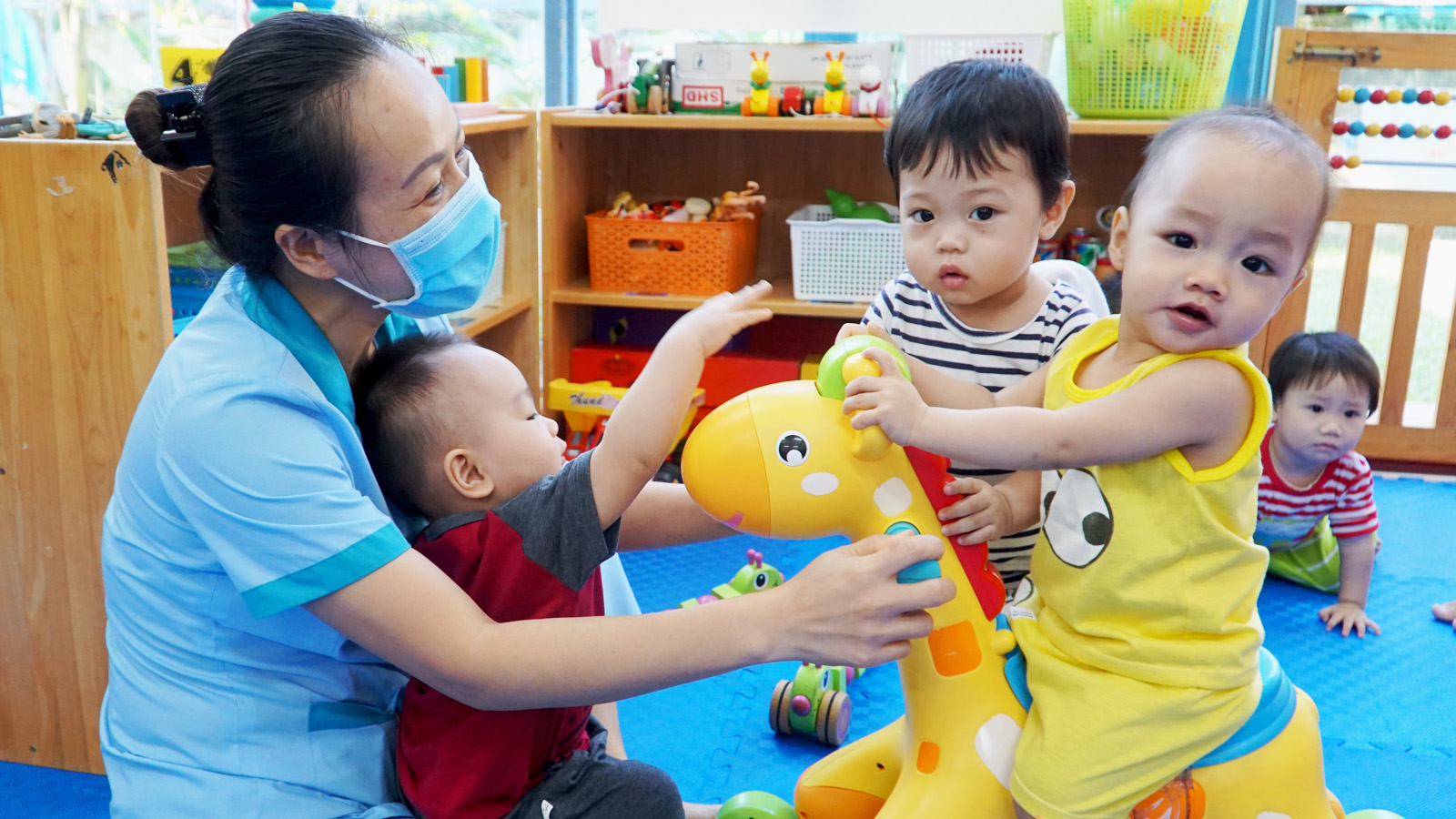 OneSky teachers' act of kindness makes national headlines in Vietnam
A heartwarming act of kindness by teachers, which recognized the pressures on factory working parents, has been highlighted by Vietnam's state media.
Despite schools in Da Nang having already started Lunar New Year break, OneSky's Early Learning Center (ELC) stayed open until all parents had finished their last factory shifts. Most parents live far from rural hometowns and would not be able to find alternative childcare.
The school was set up by OneSky in 2017 specifically to help young children of rural migrant workers – giving them the best education and care while parents toil in the surrounding factories. So – when teachers and staff heard that factories were still open despite schools having started holidays – they volunteered to carry on working as long as required.
Parents need to work
This heartfelt generosity caught the attention of several national news outlets and made national headlines across Vietnam.
In an interview with Tuoi Tre Newspaper, ELC teacher Trang said: "Unlike other schools, OneSky ELC serves the children of factory workers with low incomes. Therefore, both children and parents need extra support. If we don't start our break today, we can still start our holiday tomorrow. But the parents need to work today to earn their living".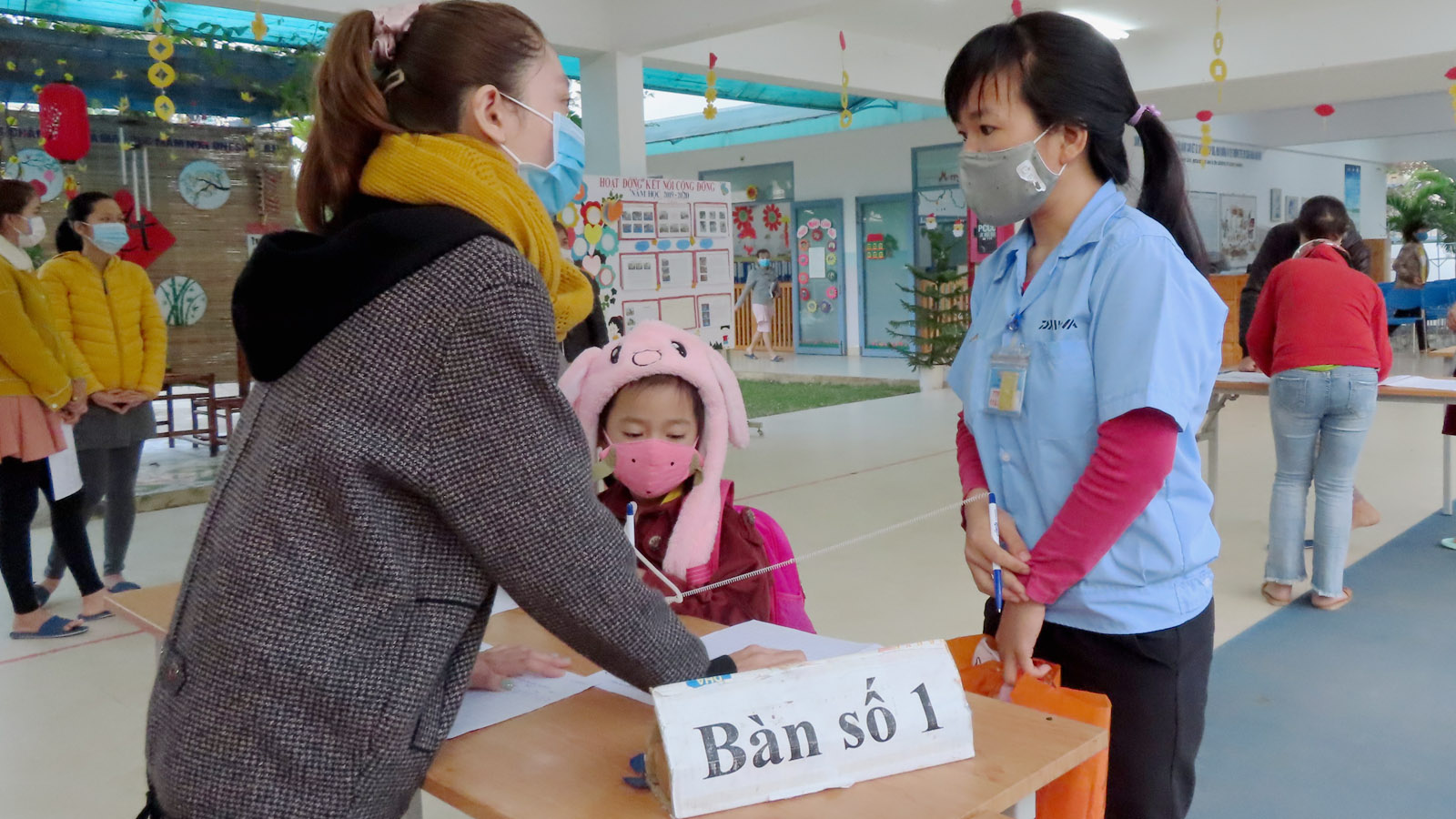 Vo Thi Hien, Director of OneSky ELC Da Nang, added: "Even if only one child needed to be cared for we would stay open to make sure the parents can go to work without any worries."
The extra support provided by OneSky has been greatly appreciated by the working parents. Giang, a worker at a garment factory who sends two children to the ELC, said: "At the ELC, with an affordable fee of only 800,000 VND (approximately US$35) per month, our children can enjoy the learning environment of an international school. Seeing our children growing and having fun every day is so heartwarming, it feels like all our hard work is paying off."
Love you so much OneSky
Parents and extended family also took to OneSky's Facebook page to thank the school.
"The deep concern of the school for the parents of students is amazing. Love you so much OneSky school," one follower wrote.
Another added: "Thank you very much to the school and the teachers from the parents"
DONATE: Could you fund early education and loving care that builds a bright future for a child whose parents work in Vietnam's factories?
After the last working parent finished their shift on February 9, the ELC closed for a week for the Tet (Vietnamese Lunar New Year) national holiday. Staff returned from a seven-day break on 17 February. The ELC also ensured all strict precautionary Covid-19 measures were put in place, including – travel and health declaration forms, wearing face masks, hand washing and social distancing.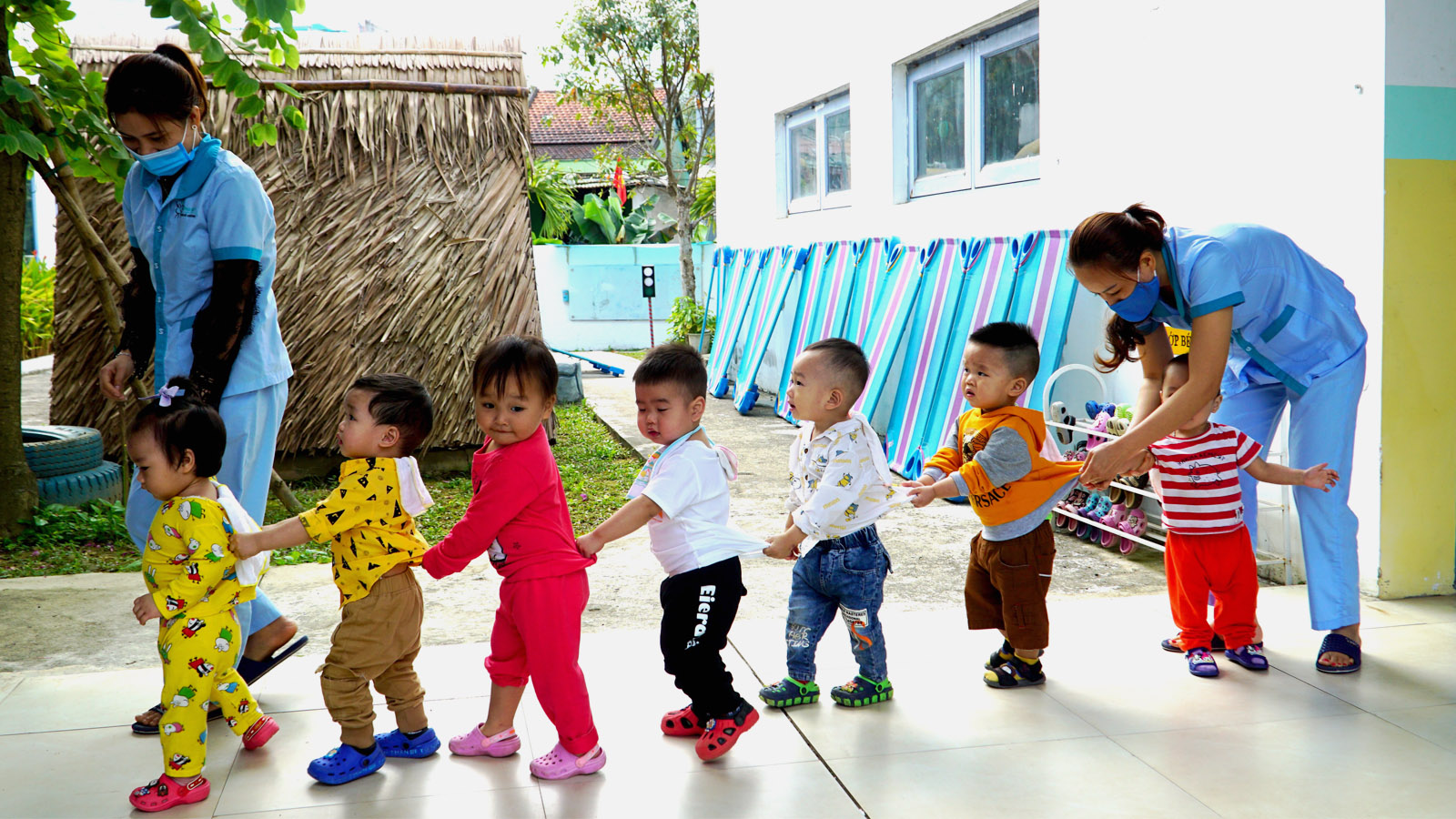 https://onesky.org/wp-content/uploads/2021/02/banner.DSC08064.jpg
900
1600
Steve Jackson
https://onesky.org/wp-content/uploads/2019/06/Logo1998-250.jpg
Steve Jackson
2021-03-01 14:28:48
2021-03-02 13:01:24
OneSky teachers' act of kindness makes national headlines in Vietnam