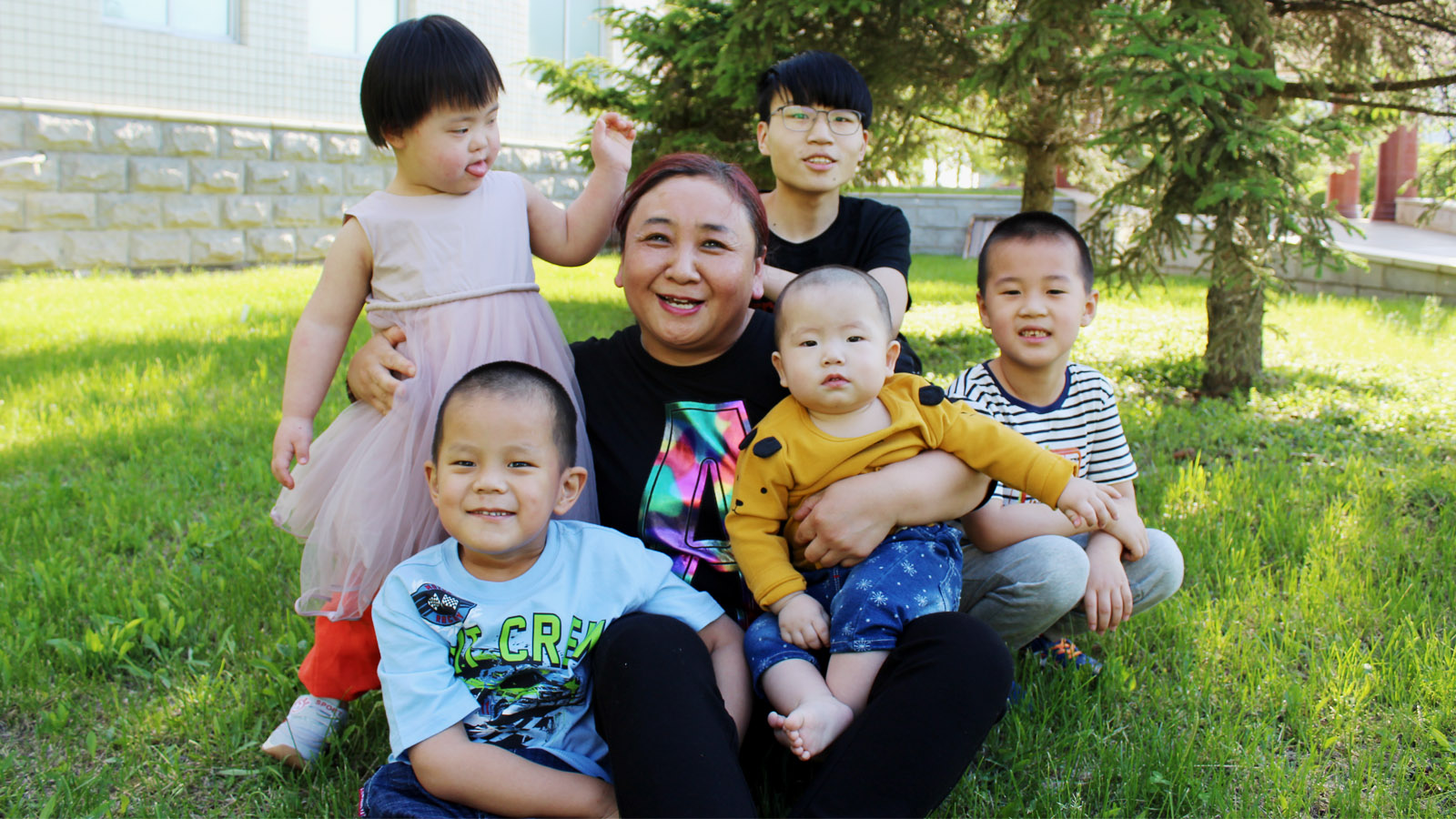 Lessons for the Year of Ox – on being apart, yet more together than ever
We all learned many lessons in 2020. Lessons such as patience and resilience and the importance of family. Lessons that, as we soon move into the Year of the Ox, will continue to serve us well into the new year.
Looking back, as weeks of lockdown passed, we learned to value the dedicated teachers and childcare workers who educate and look after children even more. We were reminded daily of the importance of families and we learned the strength of communities in helping us to cope. Loss, separation, economic pressure – we were made sharply aware of the many struggles that are the norm for vulnerable families across the world.
Last year, news of the pandemic first broke just as Asia was preparing to celebrate the Lunar New Year. This year, with the Year of the Rat thankfully over, we look hopefully to the diligent, dependable and determined Ox to carry us into 2021 with new optimism and renewed strength.
In this special Lunar New Year Field Note, we join children, families and colleagues in China and Vietnam as they anticipate the dawn of a new year ahead.
Can you help? With your vital and ongoing support in the Year of the Ox, we can help more children receive the love and nurturing care they need for an equal start in life.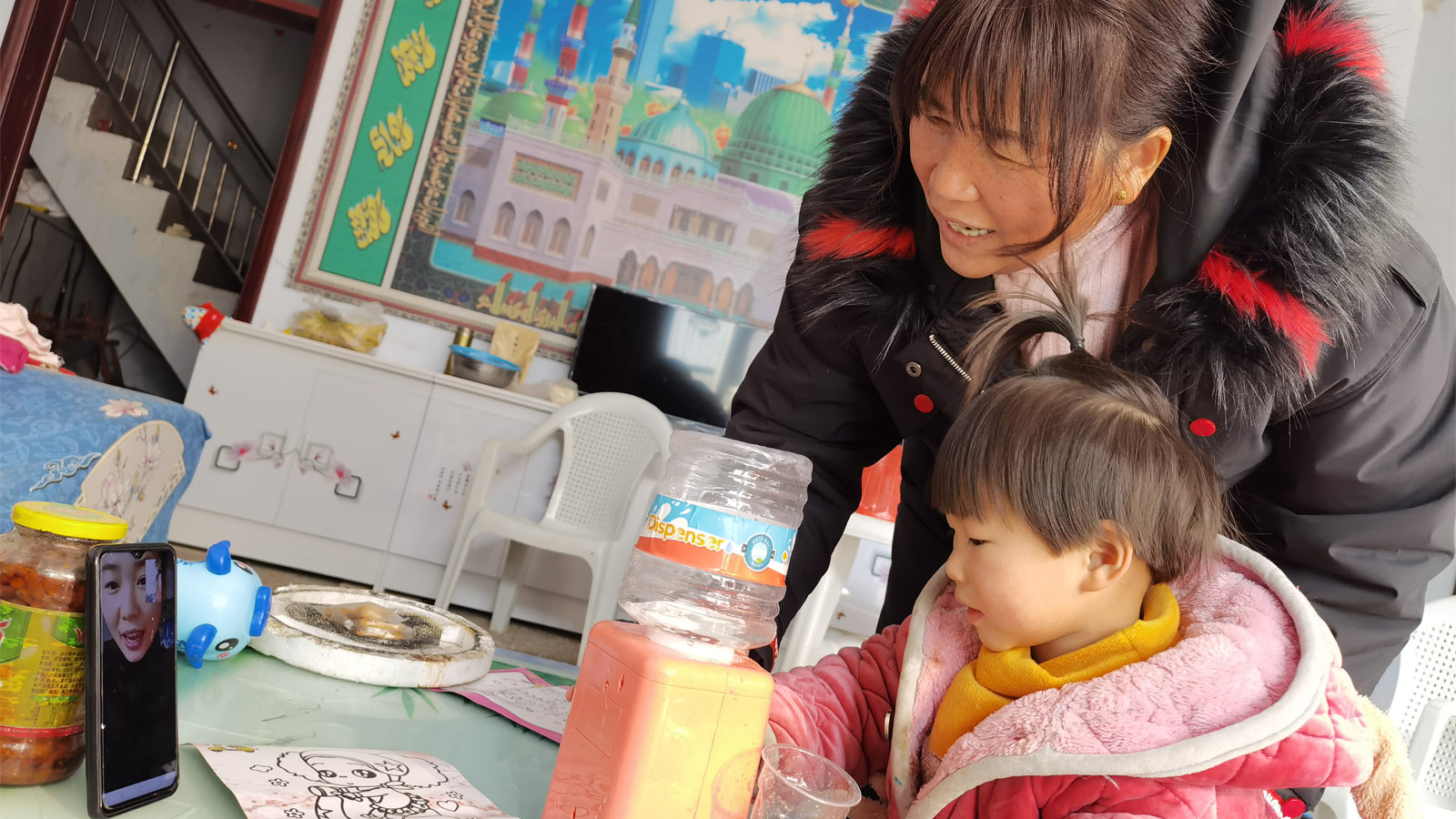 Yunuo and her Grandmother wonder: will mom come home this time? 
Little Yunuo is one of 69 million children in China left behind by one or both parents who have migrated to find work elsewhere. In rural villages, children like her are frequently left in the care of grandparents whose own advancing years and economic hardship means they can have little energy or time to spare. 
It was during a recent visit by a OneSky-trained village mentor that, little Yunuo telephoned her mother who works hundreds of miles away. Her grandmother looked on as Yunuo made the call, remembering how last year many parents were already on Lunar New Year holidays when lockdown began. Happily, that meant more time with their children, but lost wages also carried hardship. 
Wishing hard and staying hopeful
This year, Yunuo's grandmother worries that reported Covid-19 increases could mean her daughter will be unable to travel home. Eager for her to make it back ahead of any potential lockdown she asks: "Did the factory say when it was closing?" 
Worried, as well, that her daughter may fall sick, she adds: "Wear more clothes, it's cold."  Yunuo's grandmother knows the young girl is not counting on her mom making it home, but they are both wishing hard and staying hopeful.
In remote villages where OneSky works, Family Mentors have been helping communities to cope with the pandemic. Grandparents can access parenting training and support. And Covid-safe community events have helped to bring neighbors closer for mutual support.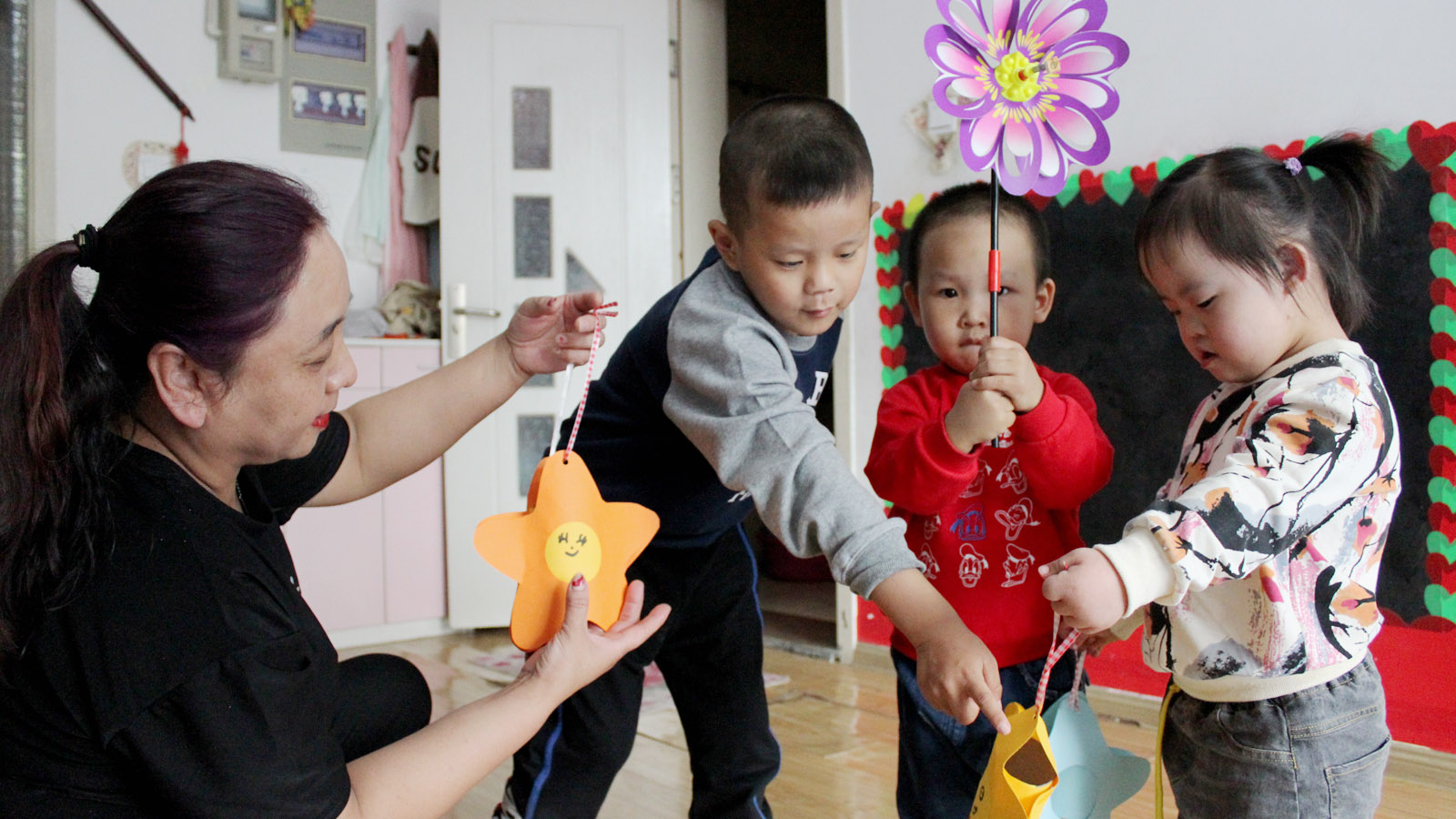 Holding down the fort: meet foster mum Meng
Meng is a mum in OneSky's Loving Families program which provides permanent foster care for children, often with special needs, who are unlikely to be adopted. Last year, due to travel restrictions, she and the children spent Lunar New Year separated from her husband, the children's foster dad, and a worker for an energy supplier. 
"Usually, the children wait at the door expecting their father to come home," explains Meng. "But during that time, the children would open the door over and over again and look out into the corridor, only to find it empty. They asked me: "Why hasn't Dad come back yet?'" 
We hope we can be together
This year, Meng is hoping they can all be together but understands that the pandemic situation can change quickly. 
"My children and I look forward to the Spring Festival (Lunar New Year) because we hope we can all be together. We miss mealtimes as a family and the children want to be lifted high in their dad's strong arms again. All these ordinary scenes have become precious now," said Meng, adding, "I hope that the pandemic will soon be gone forever so every household can be full of laughter again!" 
The Loving Families program is one of OneSky's four primary interventions for orphaned children which also includes Infant Nurture, Preschool and Youth.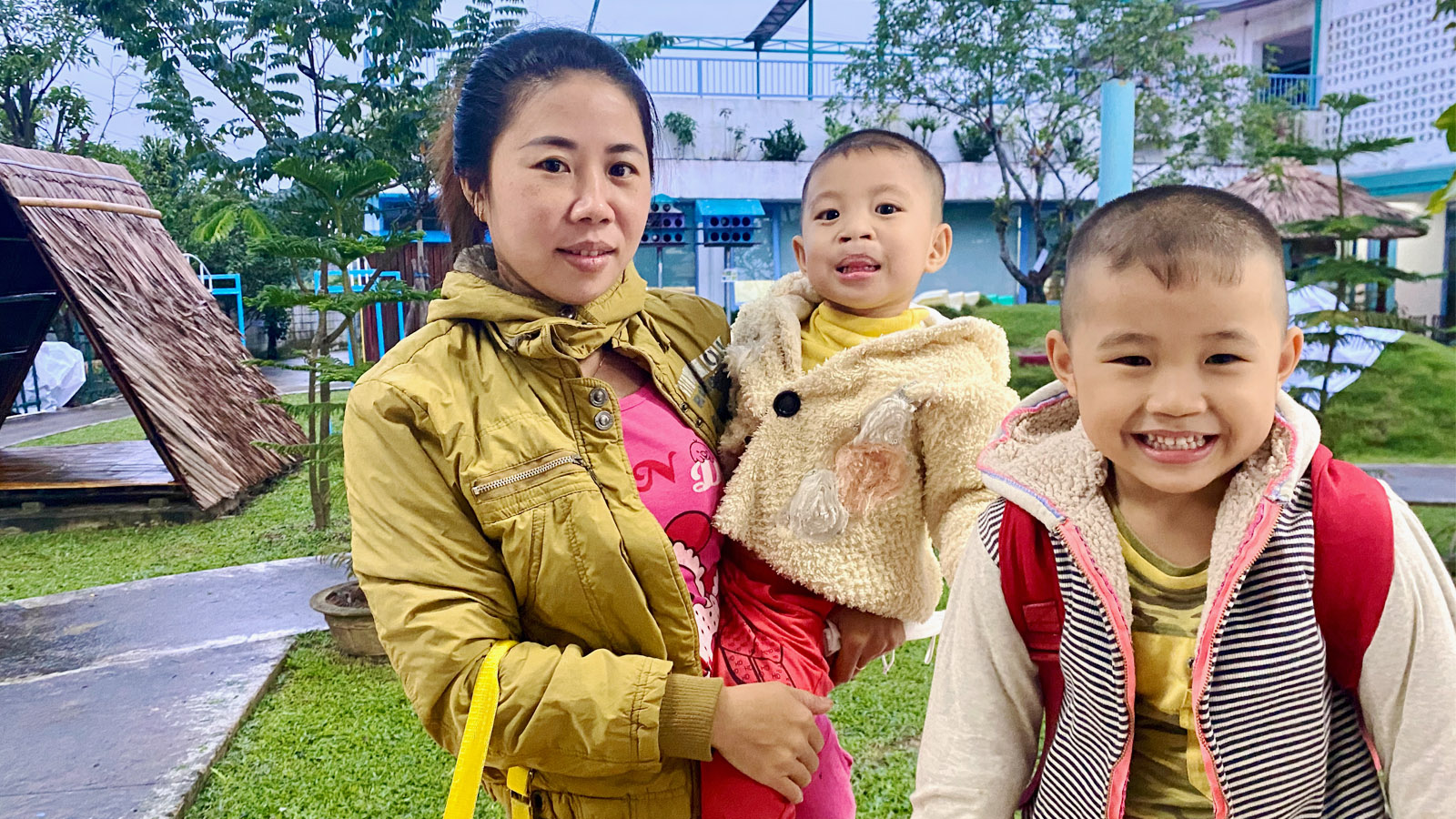 Thuy and her two boys: going home to see Dad
Thuy and her husband first moved to Da Nang 10 years ago to work in the factory zone and start a family.
In 2020, as a direct result of the pandemic, her husband lost his job. Having been unable to find a new one, he moved back to his countryside home, a small village almost 400 miles from Da Nang, to work in construction with relatives.
"I still have a job in the factory," said Thuy. "And I wouldn't be able to find work in his hometown. Also, we're so lucky that both our boys are going to OneSky's Early Learning Center (ELC) so we don't want to move away as we know they are getting the best care they can get here."
It will be amazing
The ELC was set up in 2017 specifically to help the children of rural migrants like Thuy coming to Da Nang to find work.
Thuy's youngest son is autistic and has a cleft palate that has meant learning to talk has been slow. But his teachers at OneSky have encouraged him and he is making progress.
"Living away from their father is tough for all of us, but he needs to earn money to support the family. I'm thankful for the flexible operating hours at OneSky that allows me to work shifts. It's one less thing to worry about."
For Thuy, her boys, and her husband 400 miles away, the Lunar New Year holiday, known as Tet in Vietnam, is all they can talk about.
"My husband keeps telling us he's working hard so that we can buy the coach tickets and be together for Tet. It will be worth all the hard work. It will be amazing!"
Through the OneSky Early Learning Center in Da Nang and training for home-based daycare providers in three provinces, OneSky is addressing the needs of marginalized young children whose parents work in the industries that are helping bring prosperity to their country.

https://onesky.org/wp-content/uploads/2021/01/meng.20201221143543.jpg
900
1600
Steve Jackson
https://onesky.org/wp-content/uploads/2023/01/25th-logo-6.png
Steve Jackson
2021-02-09 04:11:21
2021-02-10 20:32:00
Lessons for the Year of Ox – on being apart, yet more together than ever