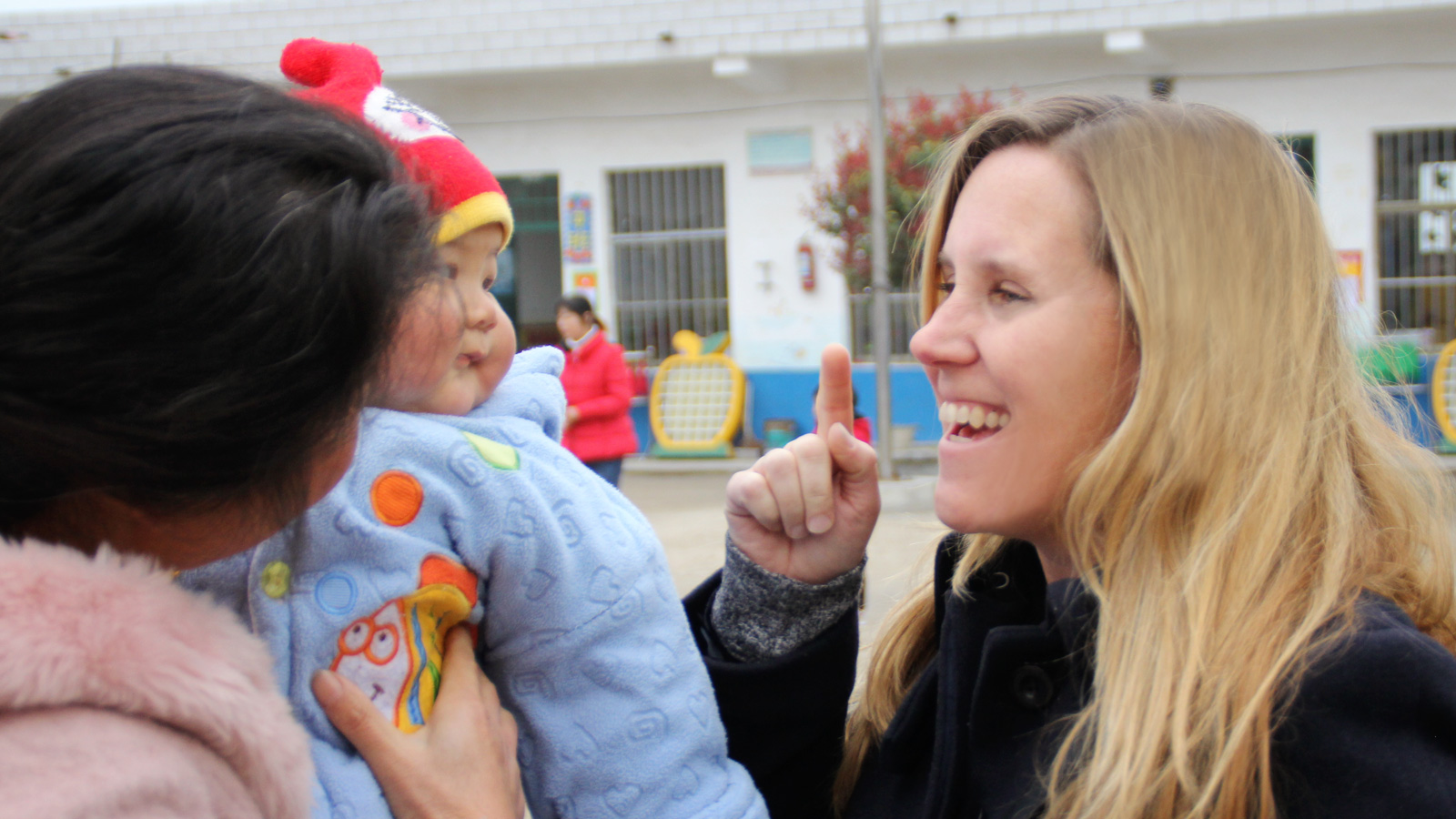 Introducing our new CEO, Morgan Lance
Morgan becomes the first CEO following OneSky founder Jenny Bowen who has led the organization since its inception in 1998.
No stranger to OneSky's partners, board and employees, Morgan joined the organization in January 2017 to oversee the organization's North American development efforts and soon moved into the role of Chief Development Officer, working with staff and funders globally.
For the past four years, she has shaped the funding strategy to lead OneSky's growth beyond mainland China into Hong Kong, Mongolia and Vietnam through partnerships with foundations, corporations and individuals focused on early childhood care and education.
View Morgan's New Year message.

"When Jenny announced it was time to step down from leading the organization day to day, we knew that we had big boots to fill; to find the first CEO to succeed her in carrying on OneSky's mission to unlock the potential hidden in the world's vulnerable children," said Guy Russo, Chairman of the board of OneSky.
"In Morgan, the board know we have a leader equally as passionate and determined to bring about change in the world, one child at a time, and we are delighted to support her to lead OneSky into its next chapter."
With two decades of not-for-profit leadership in education and animal welfare in the US, Africa and Asia, Morgan brings extensive and diverse experience to the CEO role.
"It is the greatest honor to be selected to continue Jenny's ground breaking and visionary work. She is an incredible mentor and inspiration, reminding us all, every day, to always make decisions based on what is best for the children," Morgan said.
"My focus over the next five years is to chart a path to sustainability for OneSky so that we can continue benefitting children and their caregivers for decades to come."
"Having worked by my side for the past few years as OneSky's Chief Development Officer, I know Morgan's boundless passion and drive will ensure that we stay true to our mission and firmly on the path that has brought new hope and new beginnings to tens of thousands of vulnerable young children," Jenny said.
Read Jenny's farewell post: My Long Goodbye
https://onesky.org/wp-content/uploads/2020/10/IMG_0881-Morgan-edit.jpg
900
1600
Ivy Yu
https://onesky.org/wp-content/uploads/2019/06/Logo1998-250.jpg
Ivy Yu
2021-01-24 23:22:28
2021-07-21 22:19:05
Introducing our new CEO, Morgan Lance