HeChuan
was only five months when he joined Half the Sky's Infant Nurture Program.
Because he has albinism, I have had to pay special attention to his diet and physical development. We have established a strong bond during the year and a half I have been caring for him and during that time he has become much more active.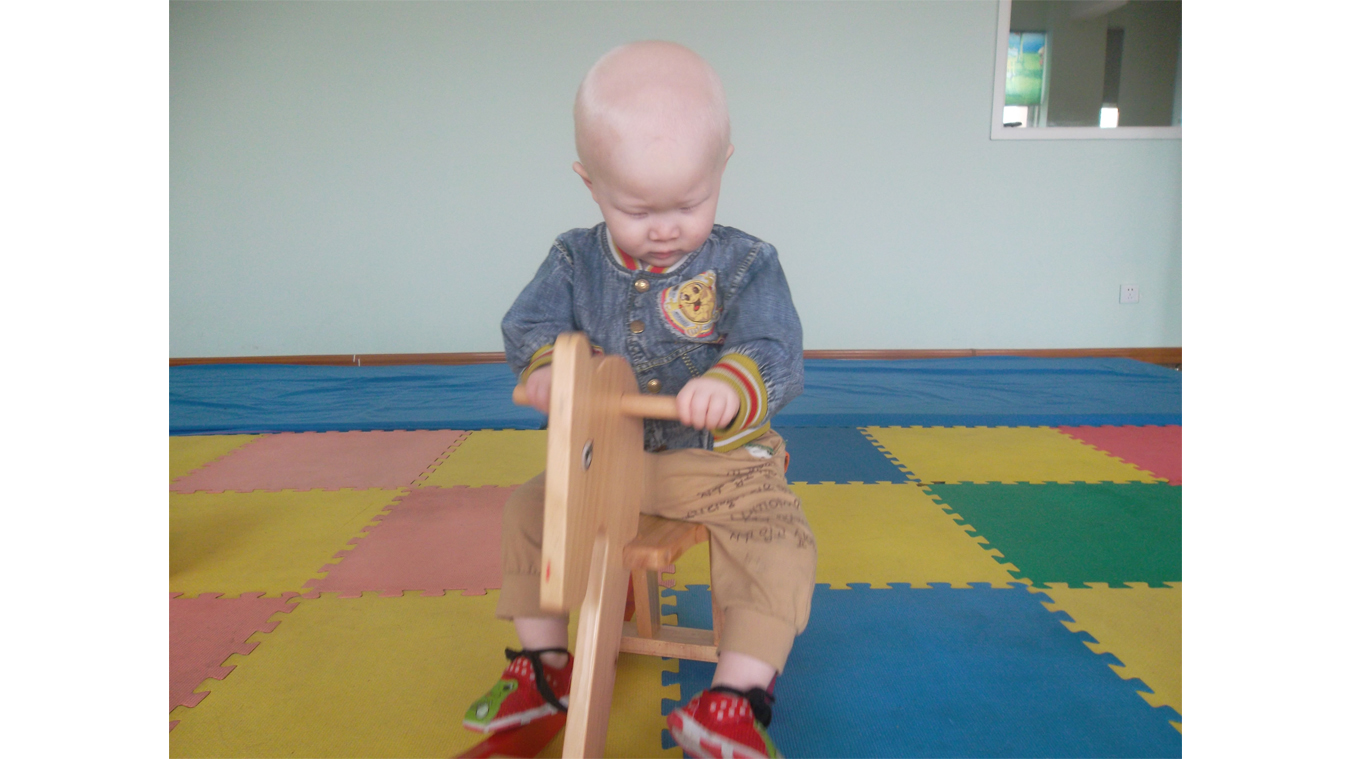 HeChuan loves to play badminton with me. He also likes to sit with me on the mat face to face and clap his hands while we sing songs together. The activity room is his favorite because he can run around with other children and play games with them as well.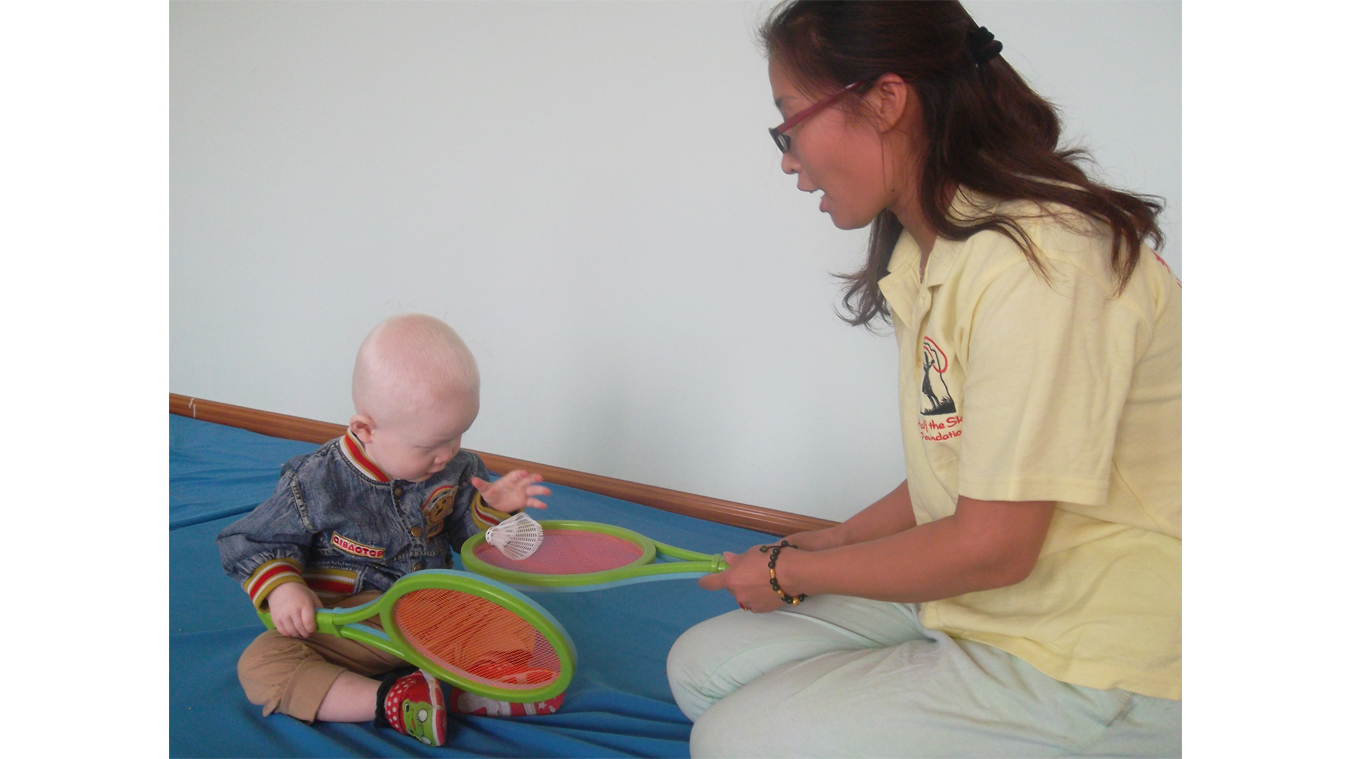 HeChuan's favorite game is hide-and-seek. He sits behind a big ball and I call his name, but he does not respond though I can hear him giggling. I pretend not to see him but raise my voice and say, "It's time for snacks." He comes out and crawls toward me as quickly as possible while calling me "mom." "Wow, you hid behind the ball. Gotcha you!" He gives me a sweet smile and throws himself into my arms.
HeChuan knows the names of every one of his friends in the activity room and he can also say "grandpa," "grandma," "daddy," "mommy," "bother" and "sister." HeChuan is going to be adopted soon. I will miss him, but I hope he has a happy, wonderful new life with his new family.
https://onesky.org/wp-content/uploads/2017/12/HeChuan-2.jpg
759
1350
Maya Bowen
https://onesky.org/wp-content/uploads/2023/01/25th-logo-6.png
Maya Bowen
2013-06-27 12:41:00
2018-05-10 04:03:23
HeChuan & His Nanny