Six days a week they care for children – on the seventh, they are the students.
Monday to Saturday these women spend their days caring for the children of Vietnam's workforce. On Sunday, their one precious day off, they chose to learn.
They are home-based carers (HBC) and they offer the only childcare option available to the children of most migrant workers. HBC work with little training, minimal support and far from ideal facilities. But across Vietnam, they are relied upon by millions – particularly low-paid factory workers.
OneSky wanted to give them a chance to learn and give the children in their care the best possible start to life.
In three Da Nang provinces, OneSky invited local caregivers to join us for training during the little time off they have. In all, 240 caregivers from Lien Chieu, Cam Le and Son Tra said yes.
Earlier this month they graduated.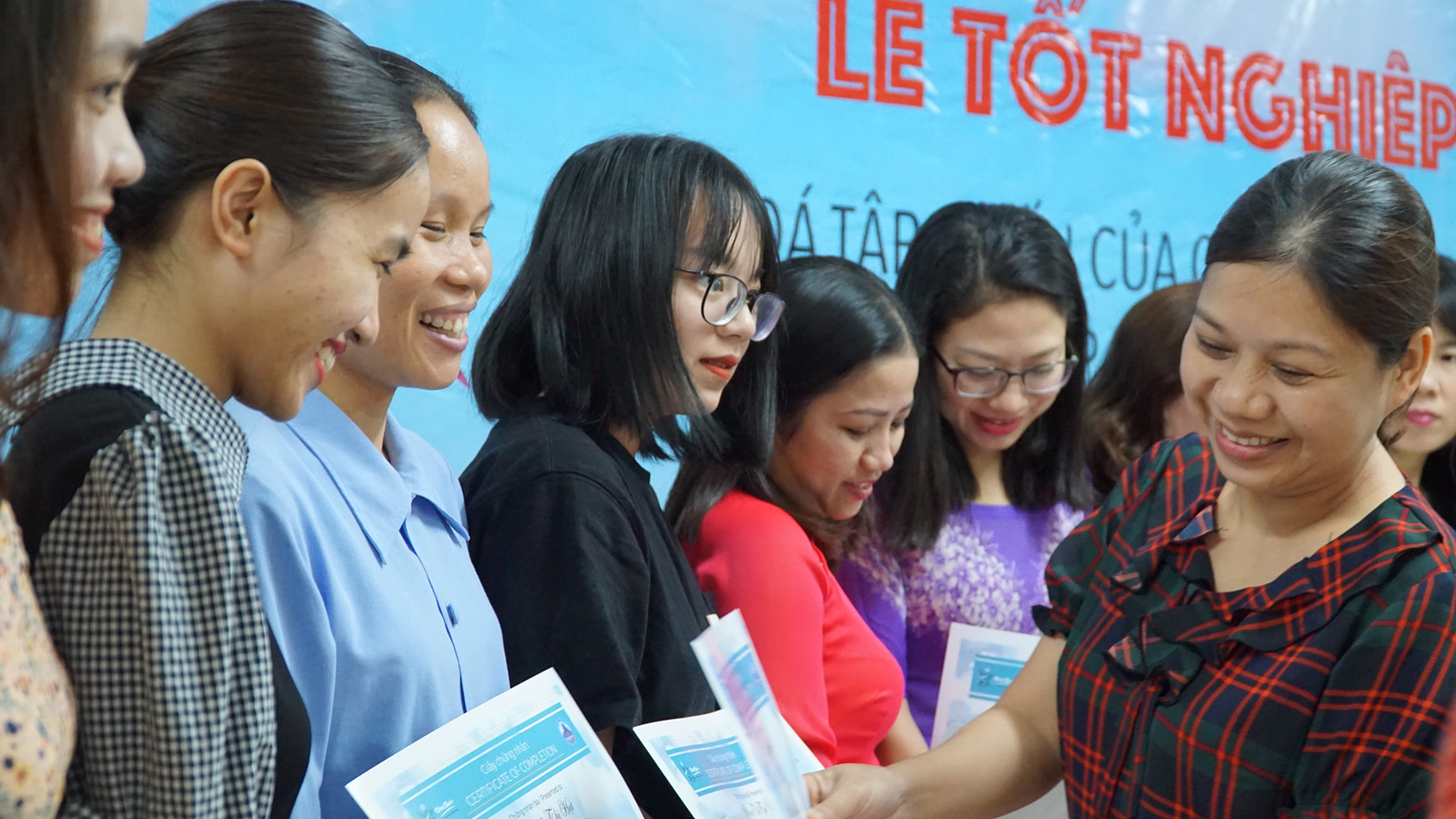 "Their graduations were very special," said Hien Vo, OneSky Vietnam Operation Director. "Their knowledge has grown week by week but also so has the strength of this community."
"They take enormous pride in their work and their love for the children they care for is evident. They know the responsibility that rests with them and they are so eager to learn. Monday to Saturday they work caring for children. We offered them flexibility regarding when they learned but that meant giving up either their evenings or Sundays."
As the caregivers take their newfound knowledge back to their work, OneSky will continue to support them through an online learning platform and community forum of their peers.
Three years ago, OneSky opened an Early Learning Center (ELC) in the Hoa Khanh Industrial Zone in Da Nang, Vietnam. Set up specifically to care for the children of rural migrants moving to the city to find work in factories, outreach means they can now assist hundreds of thousands more.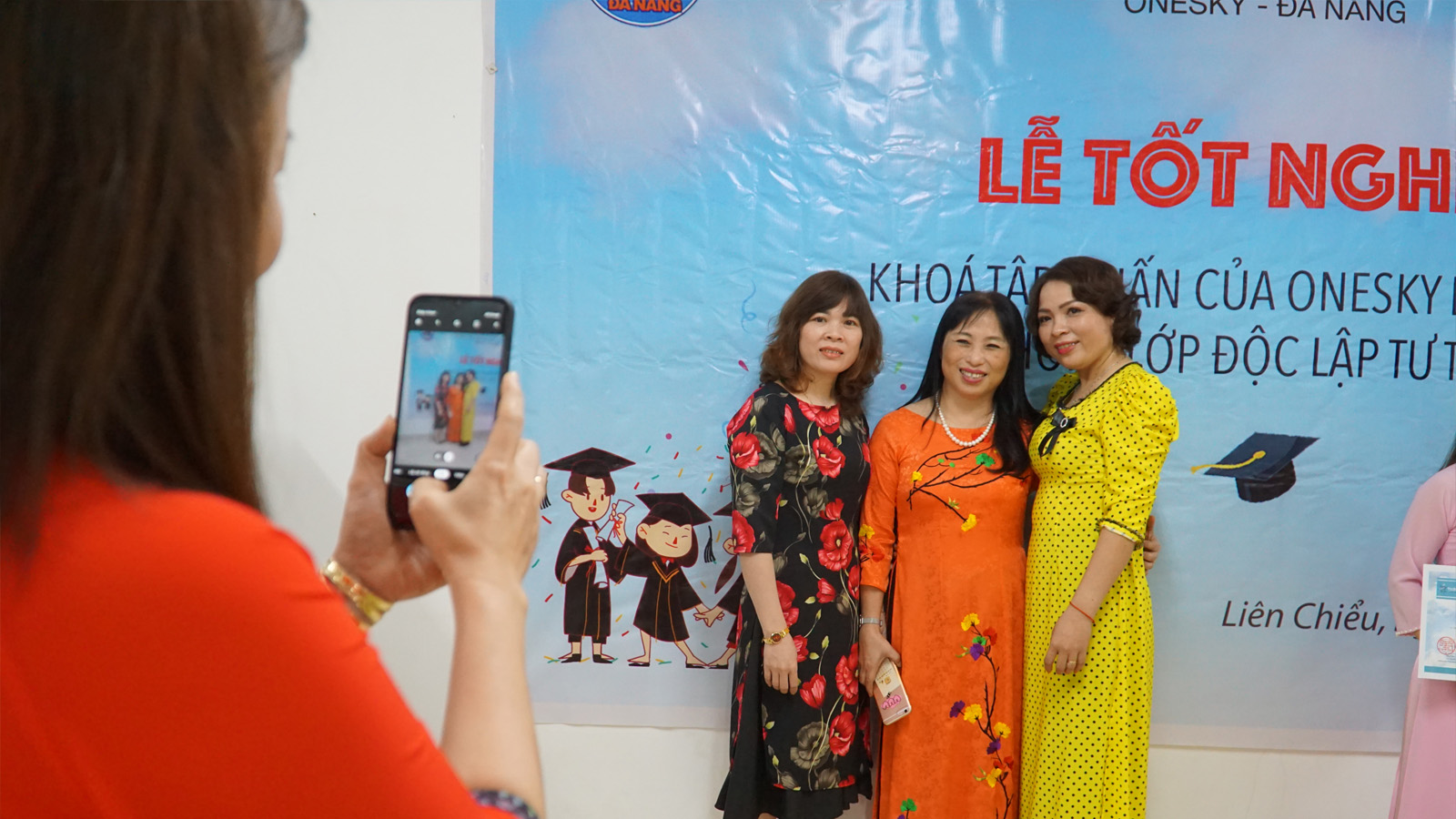 Already 320 HBC have been trained and the Vietnamese government has asked OneSky to expands its training to a further 19 Vietnamese provinces, ultimately benefitting over 400,000 children.
OneSky was formed over 20 years ago in response to the need for loving, nurturing care and early education in China's orphanages.
When responsive care is used in ways that match children's interests and needs, children learn to trust. This trust helps growth in physical, social and emotional, cognitive and language development.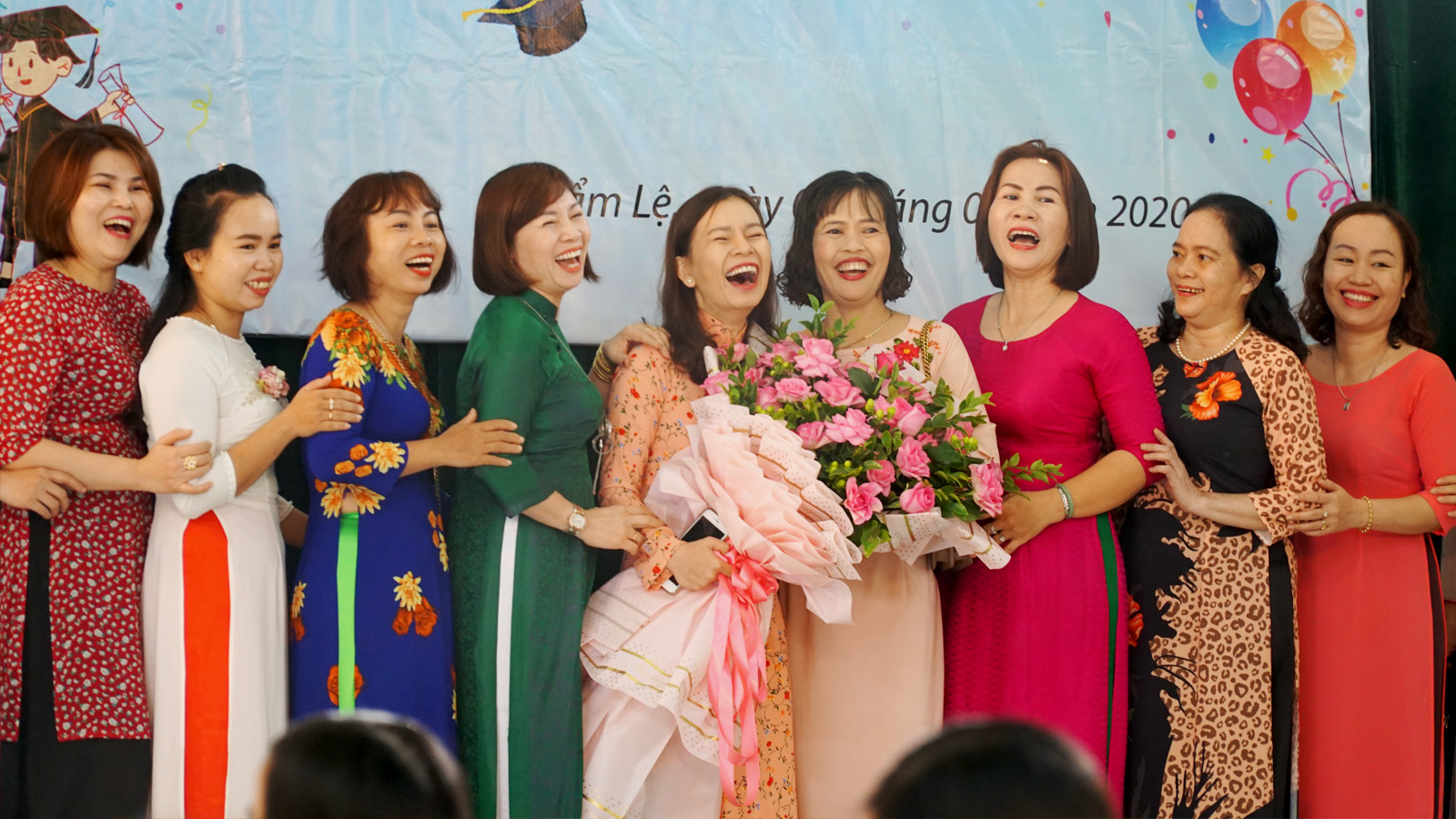 "During graduation, caregivers celebrated their own achievements and newfound friendships and community," said Hien.
"Each week they have worked so hard, they gave up what was left of their own precious time to get better at what they to. They wanted to help children as much as they possibly can. They recognize the importance of their role in their future lives. We are so proud of them. They should be so proud of themselves and their profession."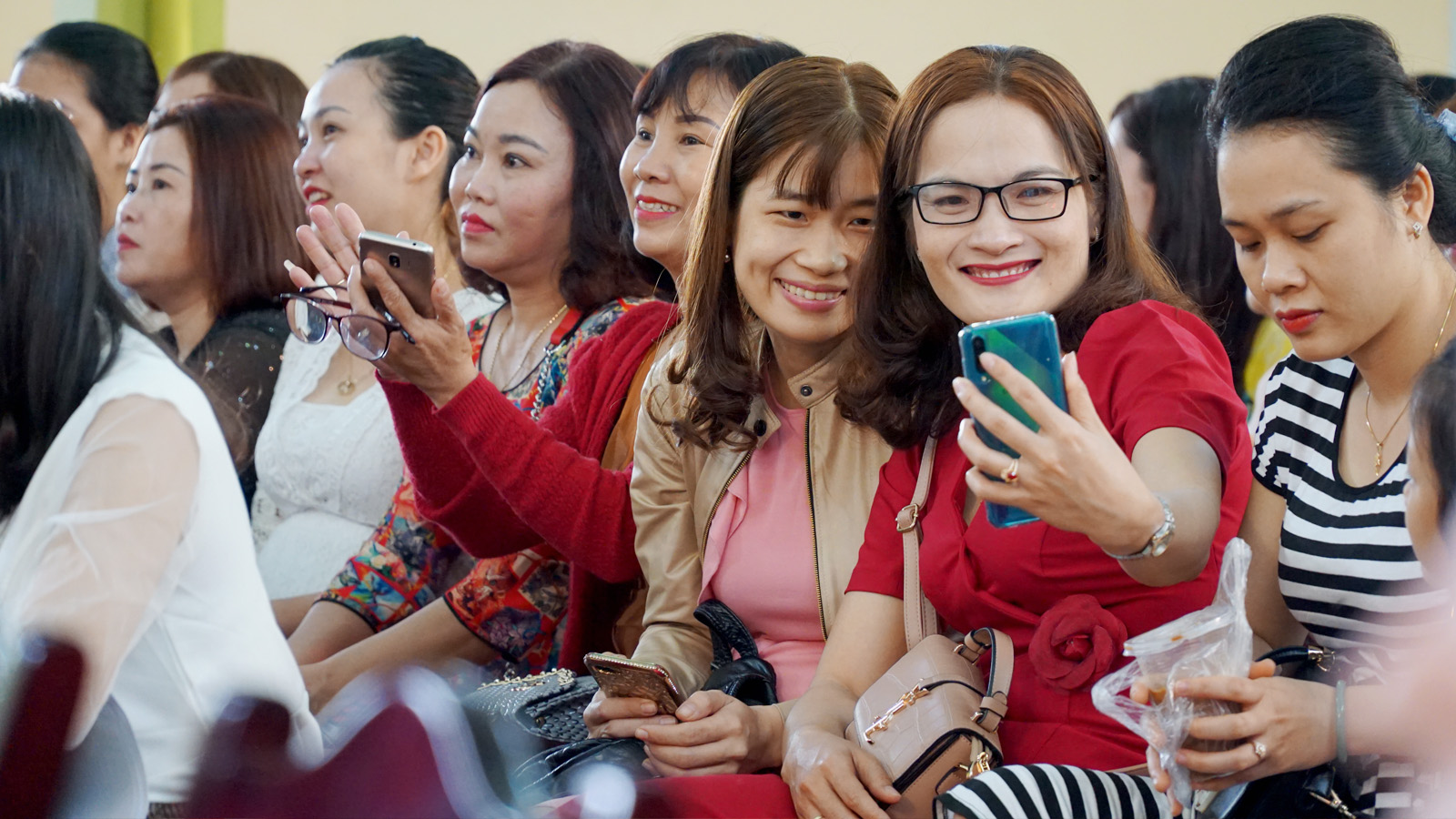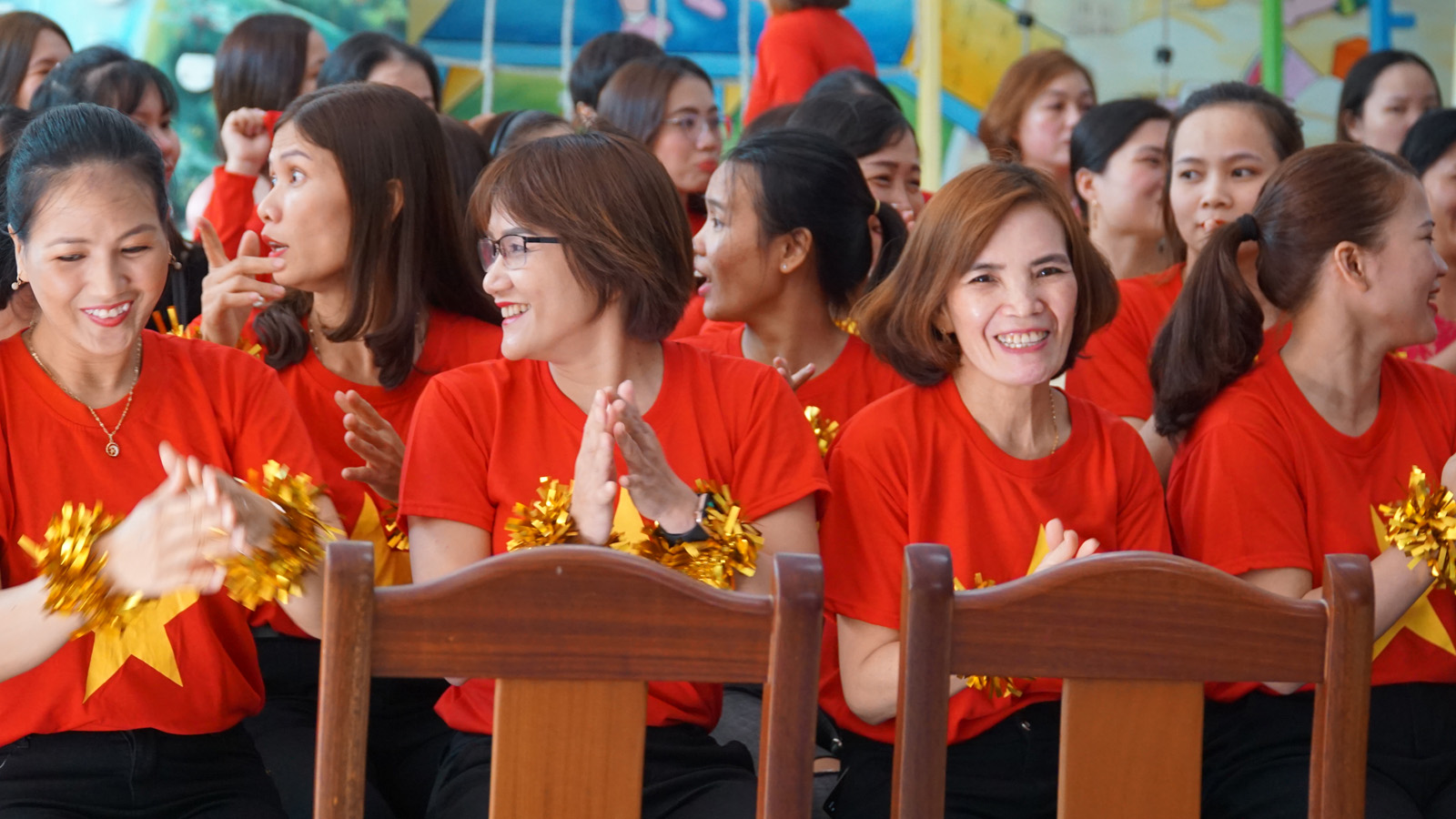 https://onesky.org/wp-content/uploads/2020/01/banner1.jpg
900
1600
Steve Jackson
https://onesky.org/wp-content/uploads/2023/01/25th-logo-6.png
Steve Jackson
2020-01-21 13:38:56
2020-02-07 17:38:27
Six days a week they care for children – on the seventh, they are the students.