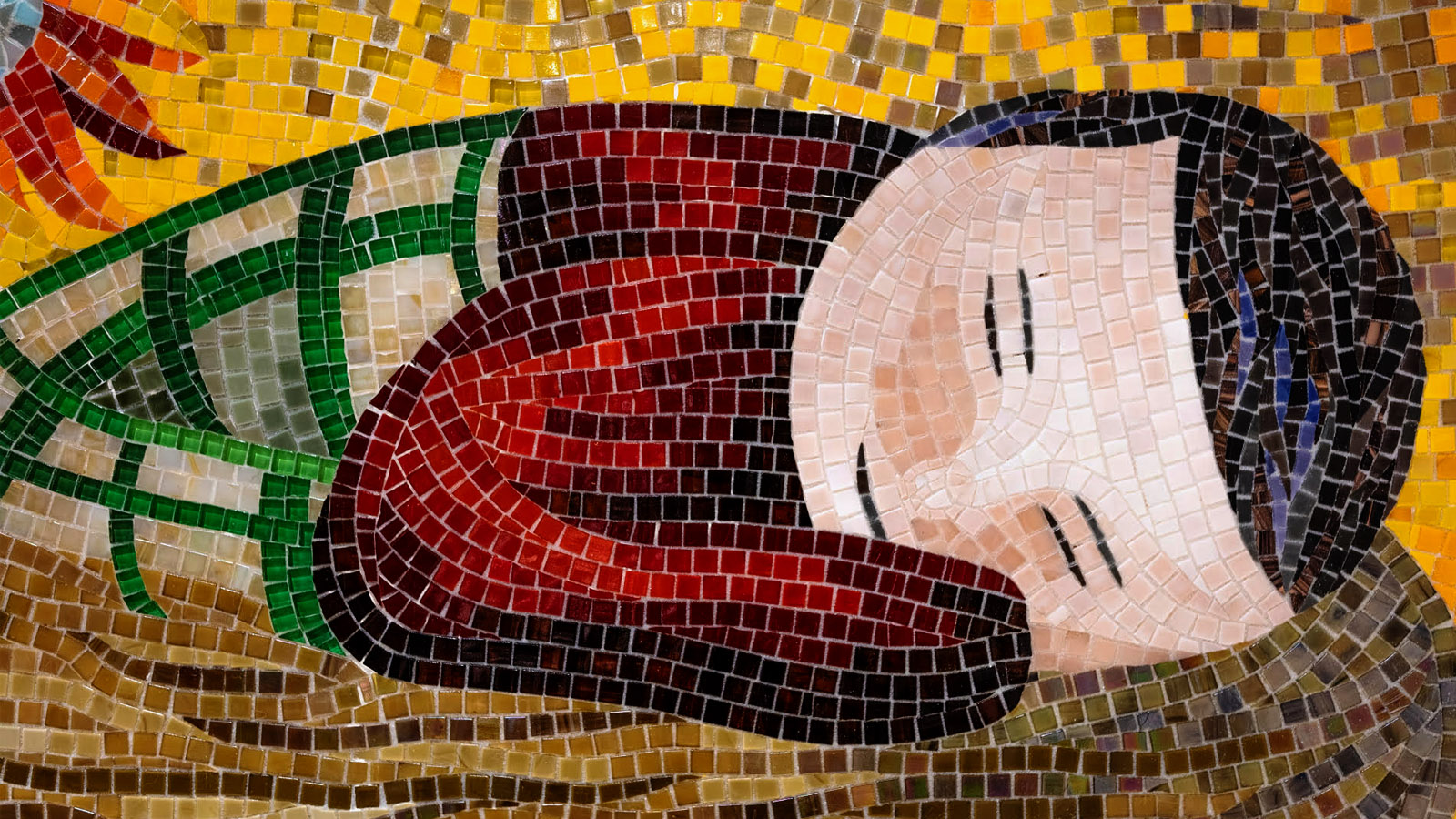 An image of happiness and hope to inspire Hong Kong children.
"A seed of imagination and healthy growth for my home town." – artist Wing
Long time OneSky friend, Hong Kong-born artist, Wing (Hu Yong Yi) has created a stunning mural for the P. C. Lee OneSky Global Centre for Early Childhood Development in Sham Shui Po.
The Centre provides the local communities with a family space that uses the OneSky Approach to responsive and nurturing caregiving, putting children at the center of their own learning.
We caught up with Wing, currently in New York, to talk about the mural.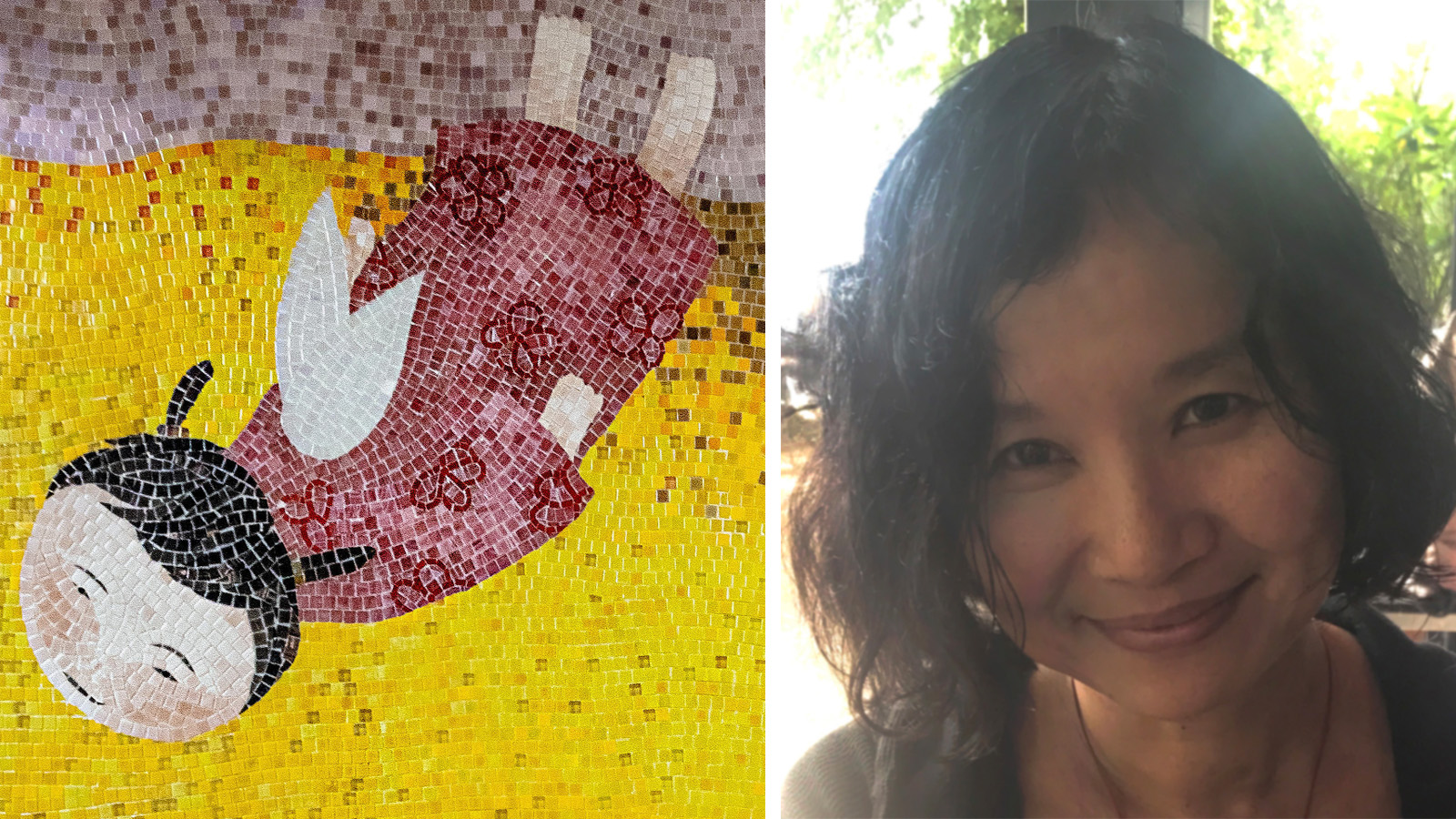 Q. How did you first get involved with OneSky, and, most recently, how did you get involved in creating this incredible mural?
It was around 2003 when I received an email from (OneSky Founder & CEO) Jenny (Bowen) who saw the drawings in my publications with Chronicle Books. She invited me to create the first fundraising holiday cards for Half The Sky (now OneSky).
Since then, we've maintained a happy journey of creating different kinds of fundraising projects: Annual holiday cards, Half the Sky's 10th birthday poster, original drawings donated for fundraising, a specially designed doll for surviving children of the 2008 Sichuan earthquake, website images, and the publication of my limited edition children's book "Good Morning China". Now, this mosaic mural in Hong Kong.
Q. What was your inspiration for the mural?
I believe color is crucial in helping develop the imaginative skills of children. An inspiring environment with warm and colorful images, rich in calm metaphors, can help all of us relax and open up our imaginations to ideas and possibilities. When we are happy, we can do more, and we can grow.
Q. Can you describe the picture for us?
These are images of storytelling and fairy tales which I love. Their symbolism helps spark the imagination. I believe it is as important for children to develop their moral, spiritual, and creative sides, as much as their intellectual capacity.
Q. How long did it take?
About a year from the first meeting to the final installation. The actual physical work should have taken three months but we managed it in two, in time for the opening of the Center this past May.
I started with a pastel drawing and transferred the image into a print of the actual size of the mural. We made colored glass tiles to match the pastel drawings and worked on top of the printed images. The finished work was installed by the builder and his team.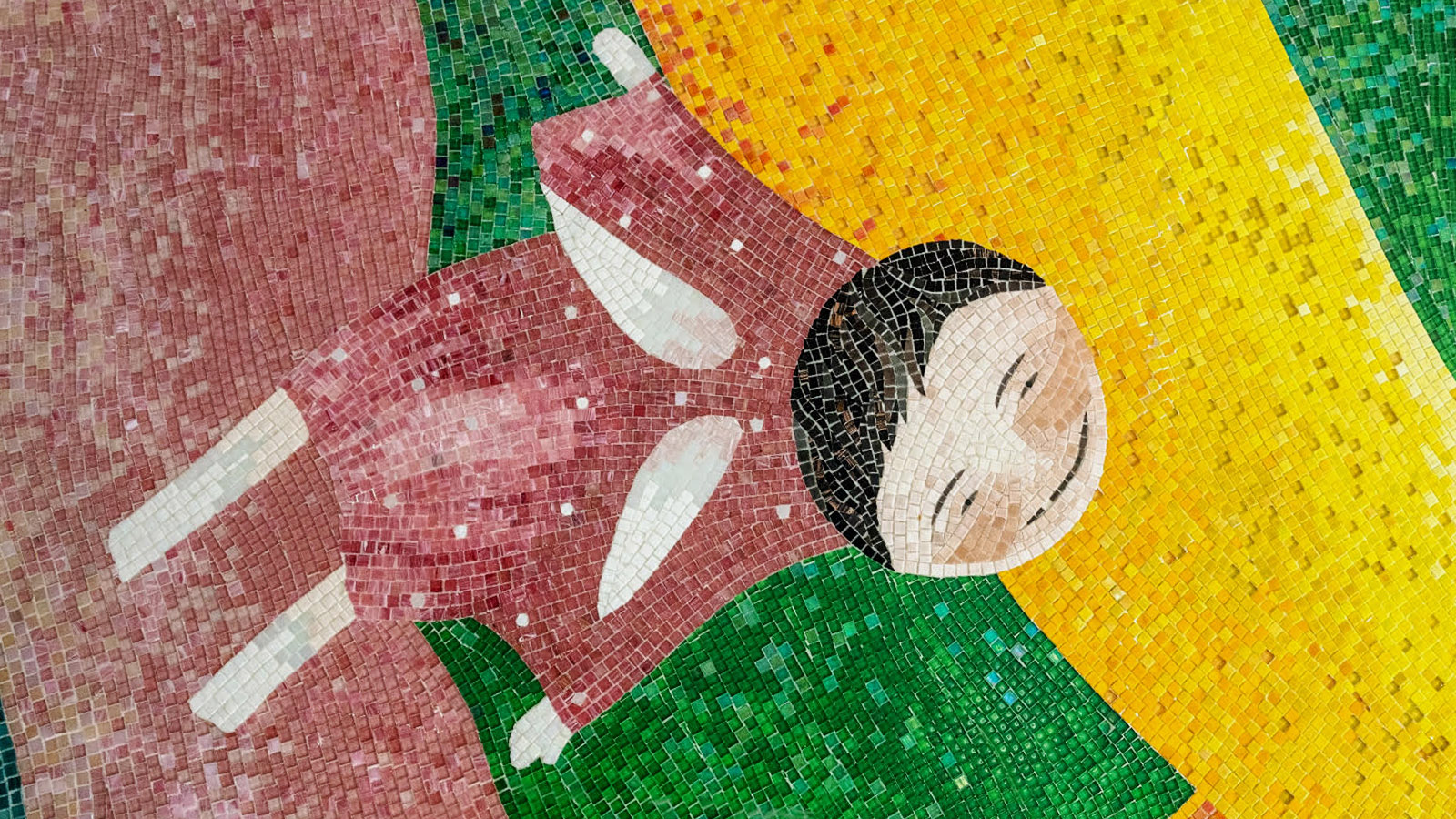 Q. The center is an incredible space for children. What do you think your mural adds?
I hope this small slice of color might plant a seed of imagination and healthy growth for the children in my hometown, Hong Kong.
https://onesky.org/wp-content/uploads/2020/09/mural-banner.jpg
900
1600
Steve Jackson
https://onesky.org/wp-content/uploads/2023/01/25th-logo-6.png
Steve Jackson
2020-09-02 02:07:57
2020-09-06 08:29:37
An image of happiness and hope to inspire Hong Kong children.