An "Extraordinary" Partnership

This article originally appeared on news.com.au on July 7, 2014:
Each year thousands of Chinese children, mostly girls, are abandoned on the street by their parents. China's one-child policy and a traditional cultural preference for boys means orphanages are overrun with discarded baby girls.
Thanks to one woman, most of these children are provided with a safe and nurturing place to grow up, and have a strong chance of being adopted by a loving family.
Jenny Bowen is the founder of the Half the Sky [now OneSky], an organisation that operates orphanages in 53 Chinese cities in partnership with the Chinese government, and co-trains every government-employed welfare worker in the country.
Jenny has helped abandoned children find loving homes and even adopted a Chinese daughter of her own.
But it's taken 16 years to get to this point, and as Jenny told news.com.au, it's been a long journey.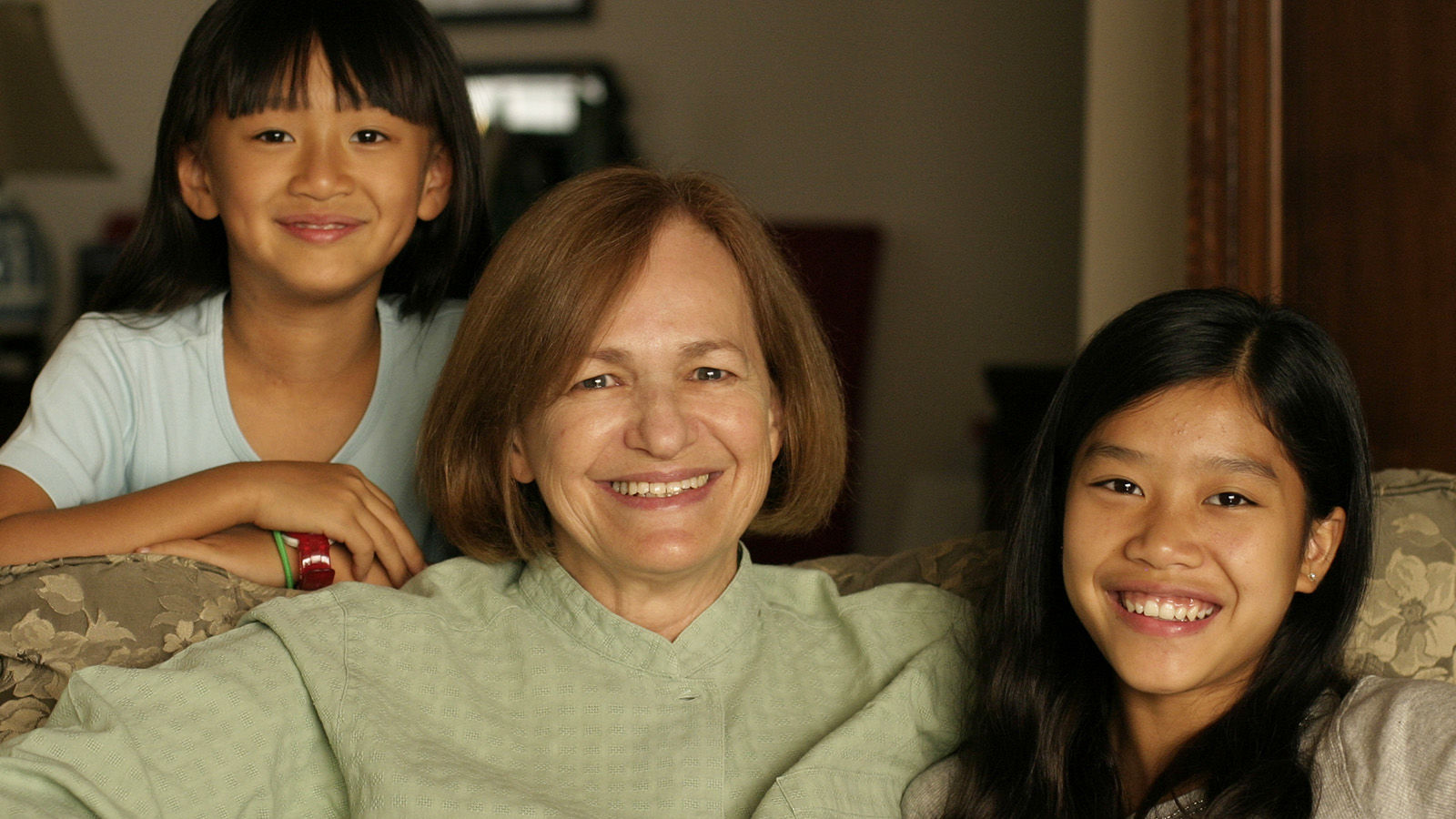 "Back in 1998 when we founded Half the Sky, 95 per cent of the children living in the welfare orphanages were abandoned baby girls.
"People could only have one child, so if they had a girl they would give her up in order to have better luck next time.
"They don't take them to an orphanage because technically it's illegal to abandon a child. It's not something that's done in the open, and still today children are just left in public spaces quietly. Sometimes the parent hides and makes sure the child is picked up and is going to be safe.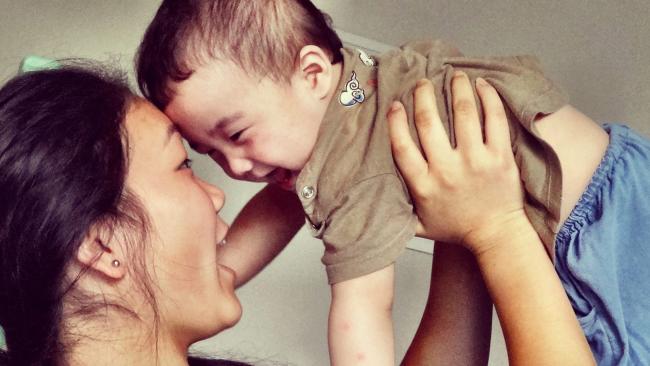 "It's unimaginable if you're a parent to feel like you have to do that."
"I didn't know that such things happened. I'd heard that children in China were given up because they were girls, but I didn't know the full extent of it. At that time I was living in Hollywood, working as a screenwriter and I'd already raised two children of my own. I was living a very different life.
"My husband and I saw an article about a Human Rights Watch report on the fatal neglect in China's state-run orphanages. There was a photo in the newspaper of this tiny girl who was dying in one of the orphanages. It was horrible.
"We had not even talked about adoption — both our children had moved out of home — but we were so moved by the story and the photograph that we decided to try and save one life. We decided to adopt."
"It took us 1.5 years for the adoption process to go through for our daughter Maya. We got on a plane to China and we met our daughter, who was just like a poster-child for everything that was wrong with institutionalized children in China.
"Maya was a shell of a child. She was very sick — she was malnourished, she had amoebic dysentery, she couldn't walk. She was emotionally vacant. I didn't know what to do, so I just did what parents instinctively do — I held her and I loved her and I was in her face every waking moment, telling her how wonderful she was, how much I loved her."
"About six months after we brought her home, we were having a party and I looked out the window and saw my little girl playing in the garden.
"She was just full of joy. She was calling out to her friends and she just looked like a child that had been treasured from day one. She was like a butterfly.
"I said to my husband, 'Why don't we do this for all the children we can't bring home'.
"I had to go to China to help them change the orphanage system. We had to somehow convince the government to let this happen, because all of these children were living in government-operated welfare institutions."
"In 1998, the doors of the orphanages were closed to foreigners. No one could get in, not even families who were travelling to China to adopt a child.
"The government's only response to criticism about their orphanage system was to publish a White Paper arguing the criticism was not valid and it was all lies.
"But I think in the central Chinese government there were some people who recognised that change needed to happen.
"When I finally got an audience in China, I used all of my filmmaking skills and I pitched the idea to the government like I would pitch an idea in Hollywood.
"I said, 'I have developed these programs and we can change the way the orphanages operate'.
"I went in not as a critic — the government was under a lot of criticism at the time. I showed them the scientific evidence. I was a screenwriter so I was a good researcher."
"I understood the science behind why Maya was in such a bad shape, so I took it to them. Hearing those words and hearing about how growth hormones needed to be stimulated and the stress of a child not forming proper relationships was enough to sway them.
"I said, 'I'm the mother of a beautiful Chinese daughter who has given me so much joy and happiness. She was not in great shape when she came to me. I can see what the love of family can bring to a child'.
"I think the government knew that they had to do something but no one was offering solutions. I was the least threatening option available."
"They gave me a small pilot program for a year in two orphanages. If it wasn't a success I would be gone.
"We put it together as best as we could, learning as we went along and within six months of those programs in operation, the children were behaving like children.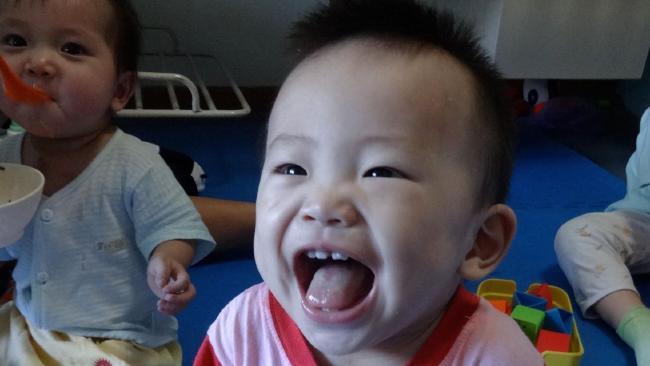 "All the things that happen to kids that aren't touched or loved were gone. All we were doing was bringing in local women to provide the same kind of nurturing care that a loving family offers.
"It's extraordinary that the Chinese government has let this happen, let this foreign person come in and say, 'You've got problems and I think I know how to fix them'.
"We set up programs training teachers and training nannies and now our programs serves children from birth to adulthood.
"Now we're a non-for-profit organisation funded through individual and corporation donations. The government provides the facilities — the hardware, housing for the foster benefits and they pay the welfare benefits for the caregivers by they don't pay their salaries.
"We've directly impacted the lives of 100,000 children. It's amazing."
Source: http://www.news.com.au/lifestyle/real-life/half-the-sky-foundations-jenny-bowen-on-how-she-saved-a-generation-of-chinese-children/news-story/8172752546a666ba0aca11b539a9022e
https://onesky.org/wp-content/uploads/2014/07/AUnews_thumbnail_wtemplate.jpg
900
1600
Jenny Bowen
https://onesky.org/wp-content/uploads/2023/01/25th-logo-6.png
Jenny Bowen
2014-07-07 19:22:00
2018-05-11 17:53:32
An "Extraordinary" Partnership