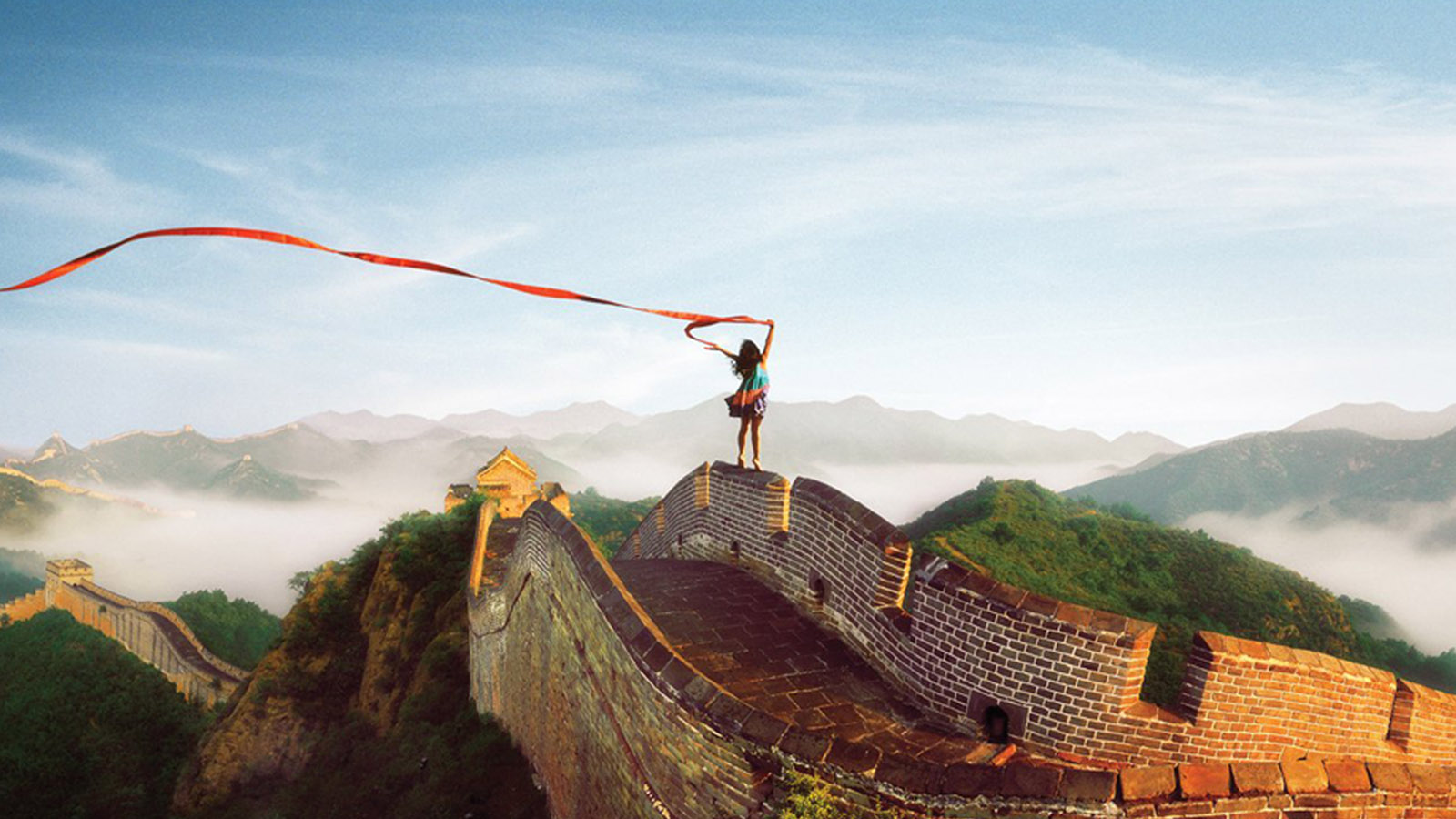 A Red Thread and a Great Wall – the creation of an iconic image for OneSky
There is an ancient Chinese belief that an invisible red thread connects those who are destined to be together. The Great Wall is a potent symbol of a separated world, but Chinese orphans surmounting that wall and finding love around the globe reminds us that, in fact, the world is one big family.
In 2004, Richard Bowen moved with Jenny and his two daughters, Maya and Anya, to China. After a year with constant jet lag, flying back and forth to the U.S. for freelance work as a cinematographer, he decided it was time to focus on assignments he could do in China. He began work on an independent feature film he'd ultimately shoot in China (Cinderella Moon), but he also wanted to make a photographic contribution to Half the Sky (HTS), as OneSky was then called.
READ MORE: In 1997, Jenny Bowen and Richard Bowen adopted a toddler from a welfare institution in Southern China.
His black and white photo book, Mei Mei Little Sister, Portraits from a Chinese Orphanage, had been released the previous year. Now, he wanted to create something different. Something colorful, happy and iconic. He wondered if there was a way to photographically capture the feeling of the foundation's original logo and the hope it inspired.
One day, while visiting a breathtaking section of the Great Wall he saw the image in his head, and, having shot countless special effects in movies, knew what to do. But the Great Wall was only one element. He still needed the little girl and a red ribbon to complete a composite image.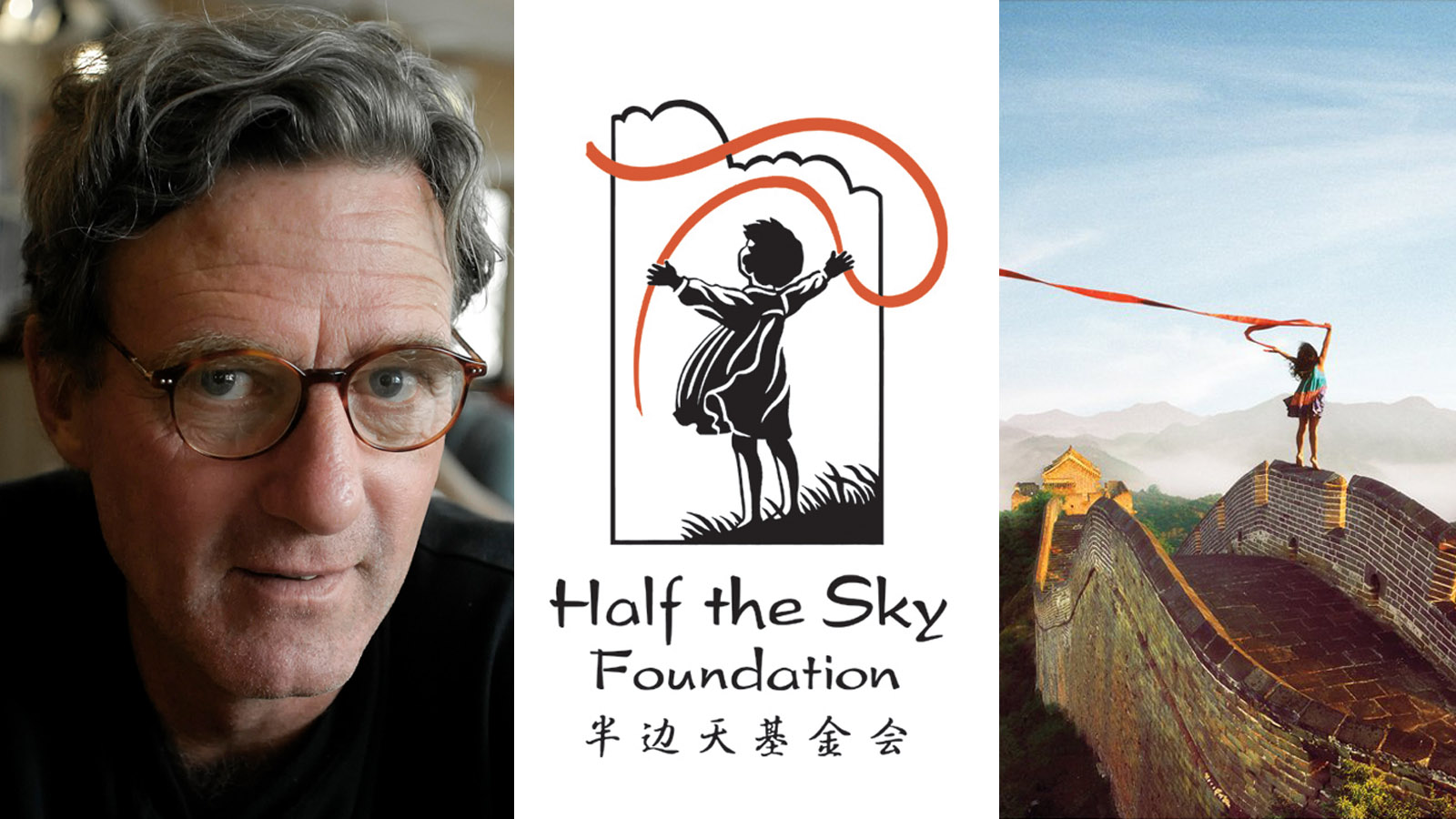 Luckily he knew the perfect girl, Franny, one of his daughters' closest friends, adopted by HTS Board member Karin Evans and her husband Mark Humbert, both avid supporters of the foundation. Like most things in those early days, shooting the composite's other two elements soon became a family affair. Karin found a dress for Franny with colorful stripes reminiscent of those we used to decorate all our orphanage centers.
The two families headed to the shoreline of San Francisco Bay, where the regular onshore winds would give Franny's hair and dress the life they needed. Mark struggled against the wind to hold the large whiteboard steady that was needed to separate Franny from the background. Karin hovered nearby in case Franny lost balance as she stretched on her tippy-toes atop a tall wooden box. Maya, Anya and Franny's sister, Kelly, wrangled a 100-foot oversized red ribbon in the strong wind.
The three elements were composited together by Adam Moore, a San Francisco digital artist. As a final touch, Chinese-American author, Anchee Min, generously contributed her calligraphy.
Over the years the image has been made into giant murals to decorate the foundation's offices in Berkeley and Beijing, been highlighted at conferences and celebrations in the U.S. and China, including at Beijing's Great Hall of the People and, perhaps most importantly, hung proudly in the bedrooms of countless Chinese adoptees.
Many of OneSky's supporters have wondered if there's a way they can obtain this valuable piece of OneSky's history and we're pleased we can now make it available for purchase.
Buy the Gift of Hope Red Thread Poster.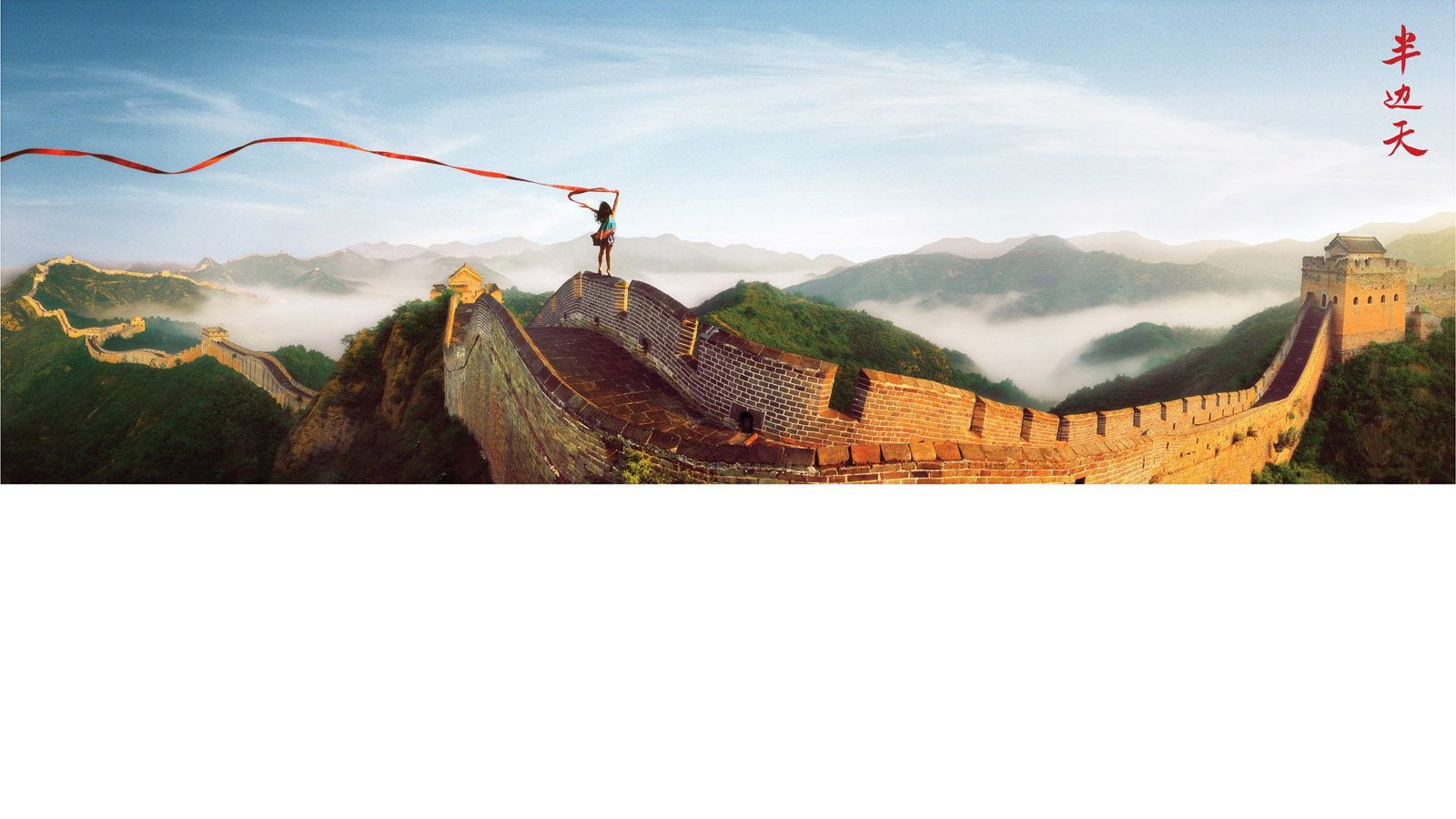 https://onesky.org/wp-content/uploads/2020/12/ribbon-header.jpg
900
1600
Steve Jackson
https://onesky.org/wp-content/uploads/2023/01/25th-logo-6.png
Steve Jackson
2020-12-22 14:04:12
2021-01-06 13:48:52
A Red Thread and a Great Wall – the creation of an iconic image for OneSky