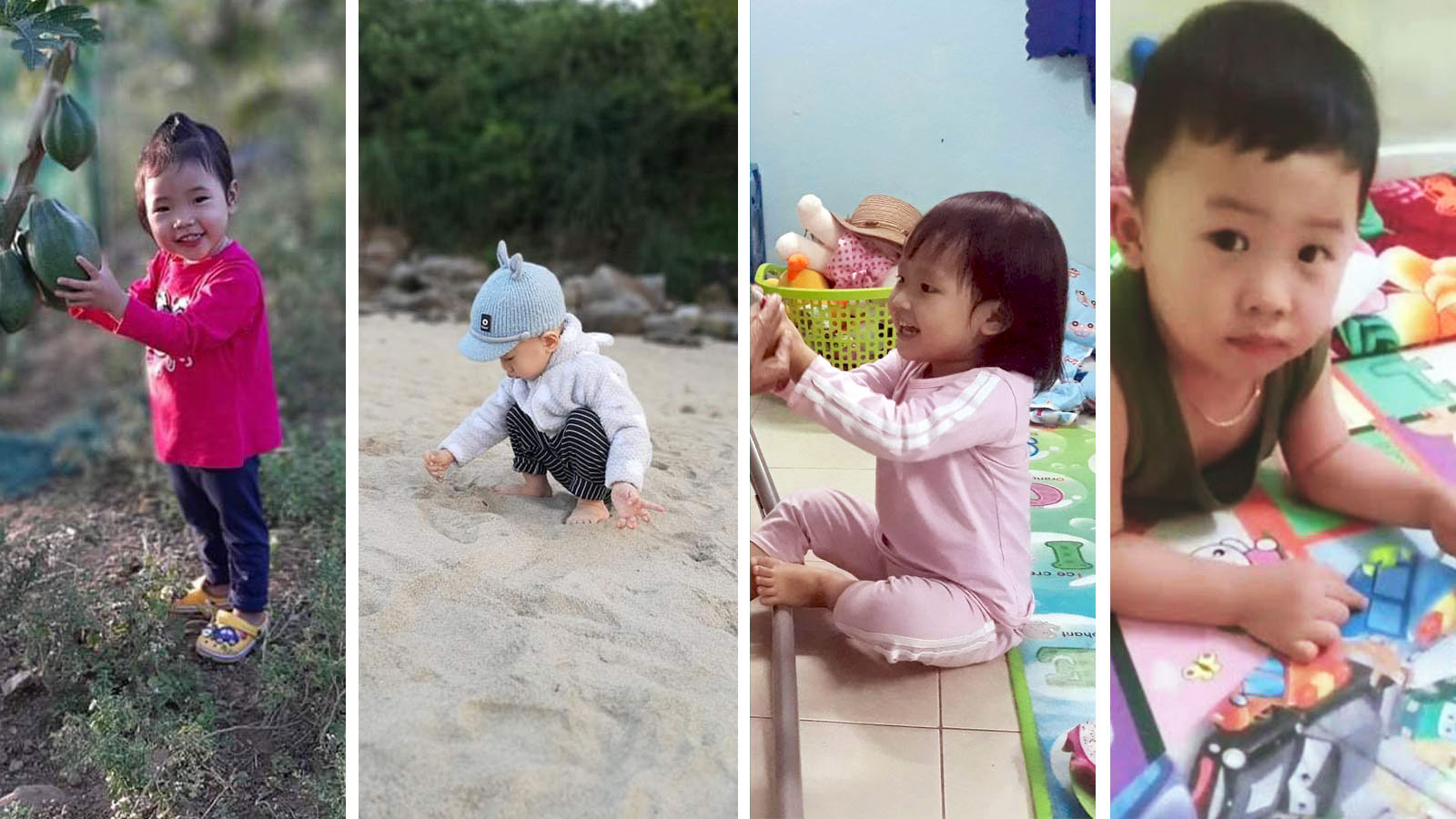 60 Days Without School – Catching Up with the Kids of OneSky's Early Learning Center
OneSky's Early Learning Center (ELC) in Da Nang has been closed since early February as part of Vietnam's fight against coronavirus (COVID-19).
The school was specifically set up to care for the children of rural migrants who work in the surrounding factory zone. With schools closed across Vietnam, childcare has become a major issue. For migrant workers, how to care for children while continuing to provide for them has always been a problem.
We asked parents how they were managing and for an update on their children. Here's what they wrote to us: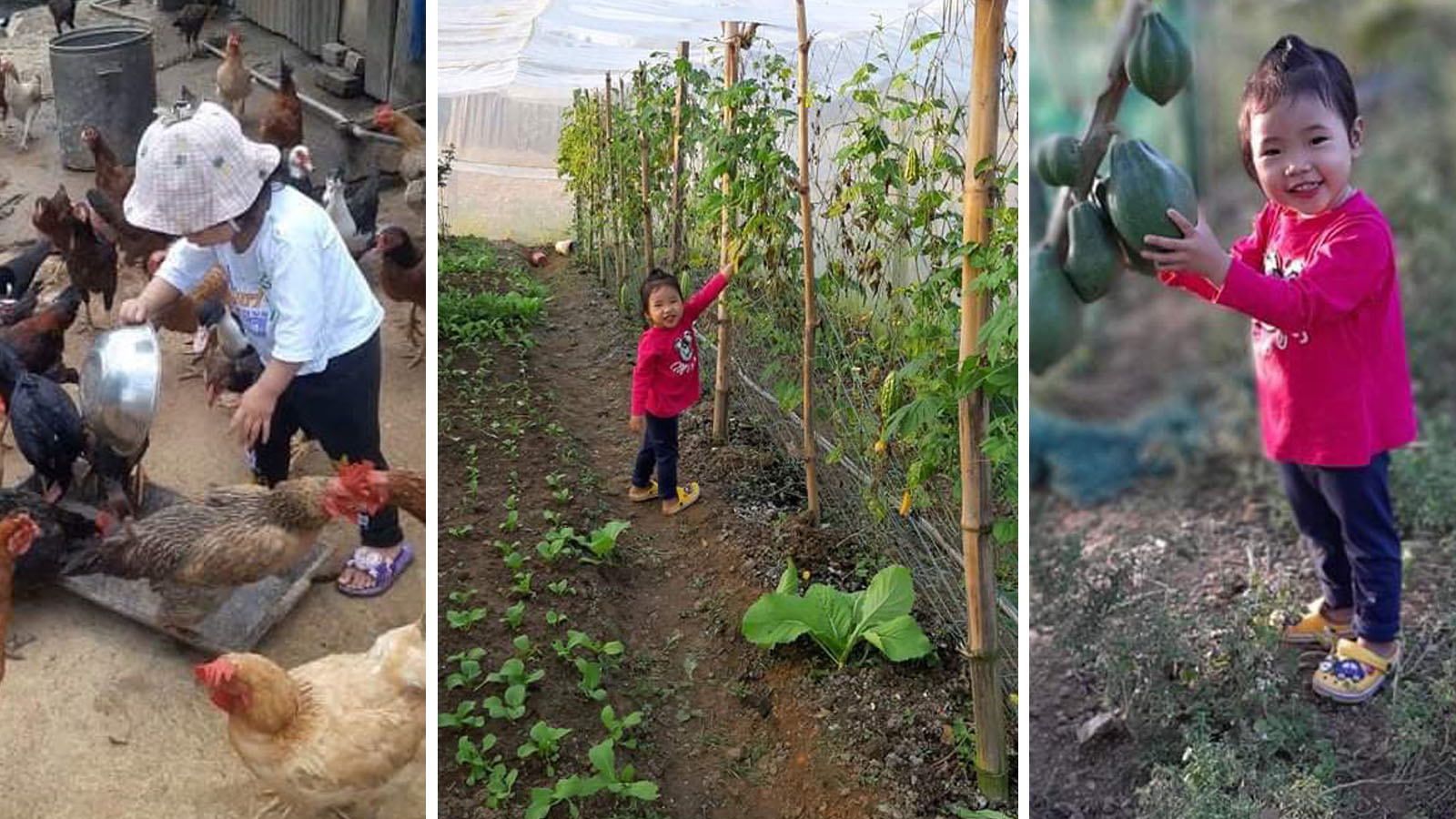 Ly (2.5)
"Your smiles make us all happy, and make the hard work worthwhile."
My little girl, this year the Lunar New Year break has been unique, since you have had to stay away from school for so long, like all the other children, as part of the effort to prevent the spread of coronavirus.

We have sent you to your dad's hometown, where you can enjoy the fresh air from the woods and mountains. And for you to experience and see with your own eyes many things you have learned about in the classroom. Your grandparents' house is very spacious, with many plants and trees. You don't seem too surprised by them, as you already look after your own plants in the garden at the ELC. 

You keep talking like a little bird, running around and posing for the camera. Then you want to feed the chickens and ducks. I can't forget the expression on your face when you fed them because it was the first time you saw hundreds of ducks and chickens coming towards you at the same time. You were a bit worried, but also excited and happy.  

For me personally, to see you happy and healthy is the most wonderful thing in the world. Your smiles make us all happy and make the hard work worthwhile. Love you, little girl!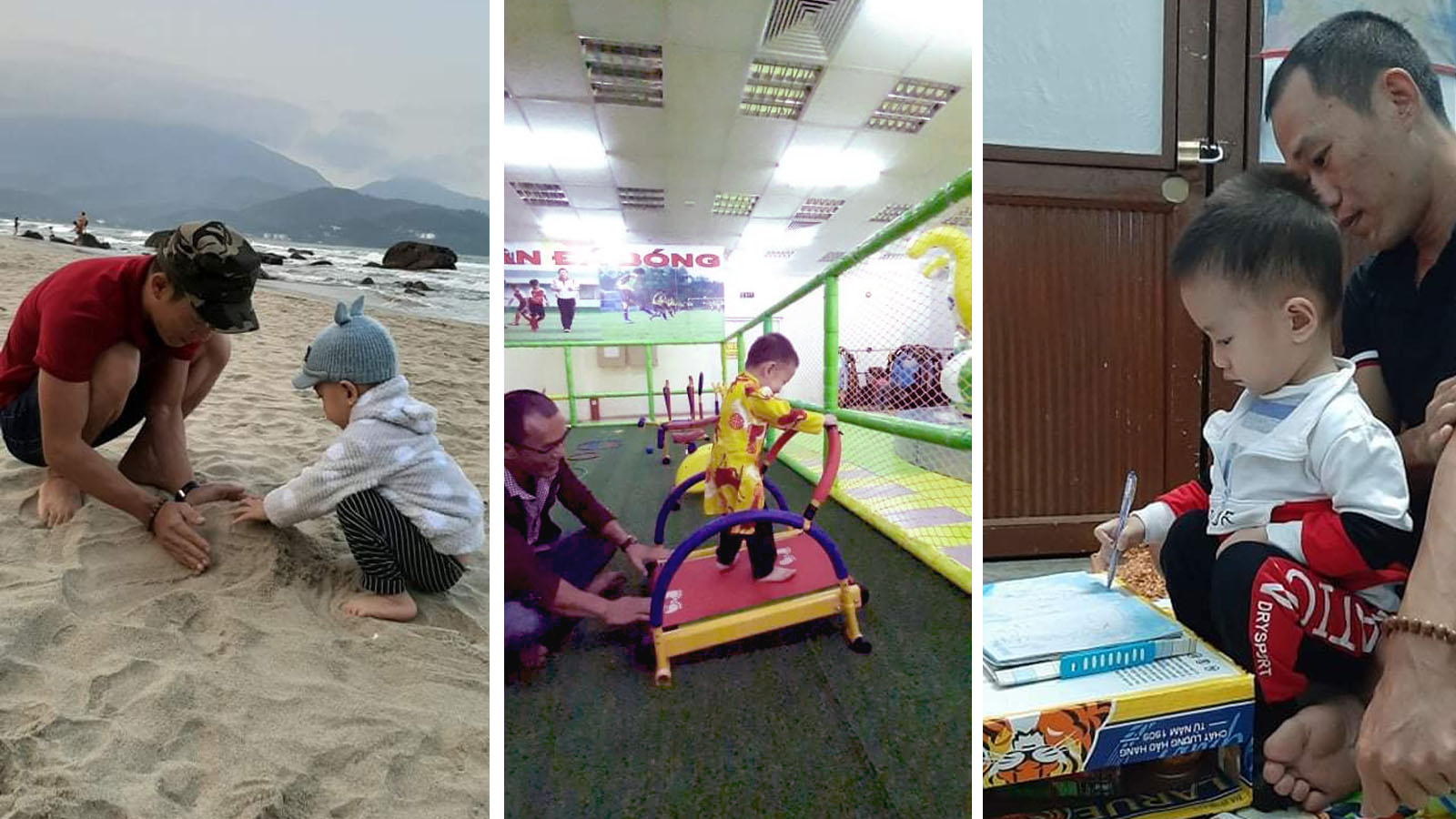 Bun (2)
"He calls it the naughty virus."
During the school closure, we have had to seek help from grandparents and relatives with looking after the children, as many other working parents have had to do. The first couple of weeks we took turns to take leave from work to stay at home with Bun, however after that we had to send him to his daddy's hometown.

When Bun stayed at home with mummy and daddy, he liked to play with Lego and cars. He especially loves to learn letters and numbers. Even I'm surprised at how well he remembers them, and how he knows the alphabet already. And he loves it when his parents clap their hands and praise him. When both of us need to do work and cook, he plays by himself, but constantly comes to us and shows us excitedly: "Mummy look, it's letter A. Mummy look, I found the letter O." 

He asks: "Can you clap your hands for me?"

After getting praised, he was so happy that he started to find letters on the fridge … he pointed at letters that he knew and made up a word for any letters that he forgot. 

Sometimes we took him outside but tried to avoid crowded places to avoid catching the coronavirus – he calls it the naughty virus as it stopped him from meeting his teachers and friends.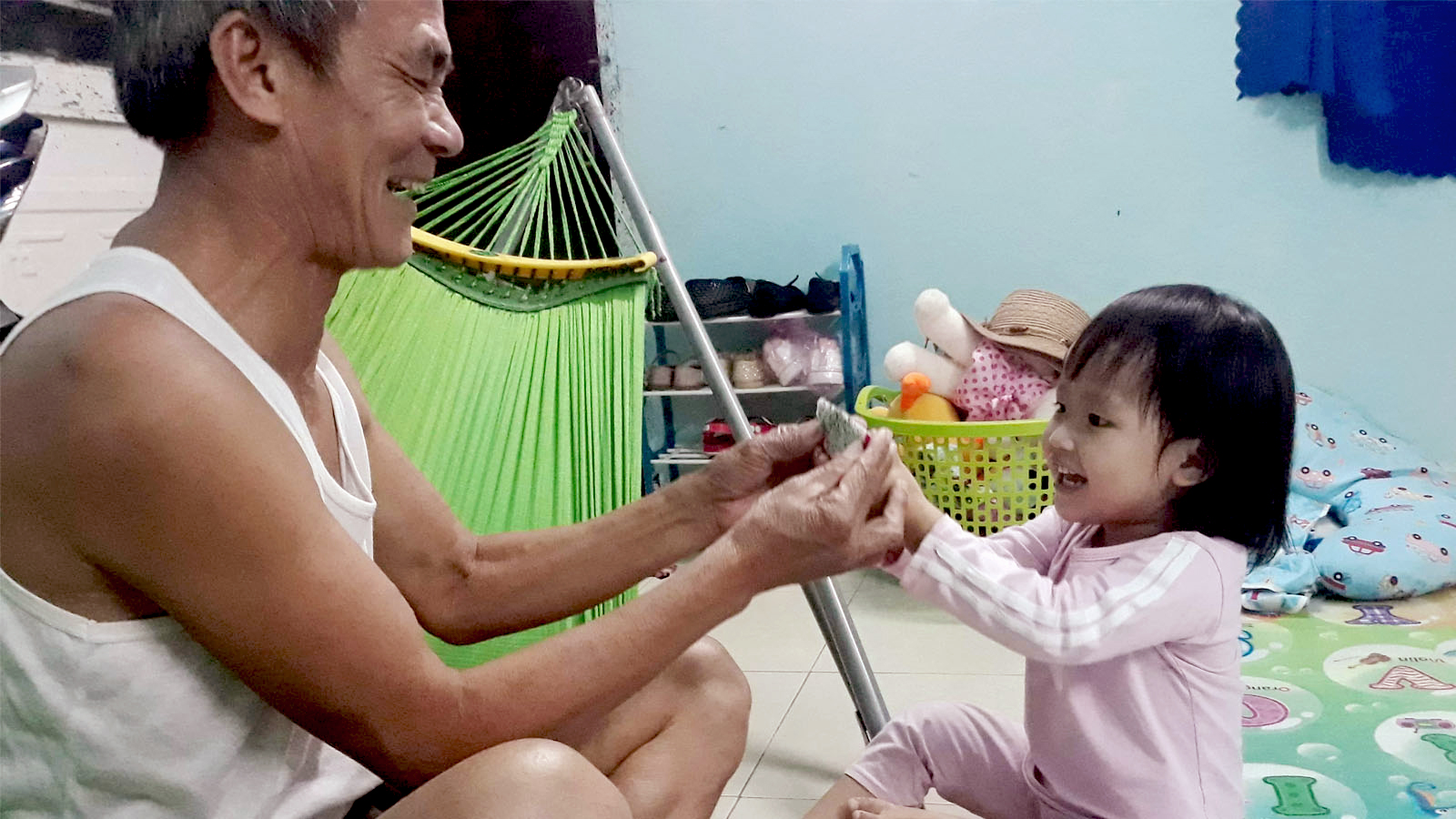 Ty (3)
"We're together in this journey."
Ty's school is closed but the ELC and teachers have still been caring for us, that makes us happy, and feel like we're together in this journey.

The schools are closed but we're still working full-time so we needed to ask for help from granddad. 

We told our children there is a good reason for them not to go to school but instead stay with and listen to granddad. Ty and her sister have learned to prepare vegetables and wash them. They sing and read poems to their grandfather. 

I also read a lot of fairy tales to them, including Red Riding Hood, they listened carefully and even learned to tell the story back. Ty also acted as Red Riding Hood and gave her granddad some cake, but unlike the little girl, she listened to her mother so the big bad wolf couldn't catch her. 

In addition, the two girls also watered the trees, helped us put out the garbage, and of course, they always remember to wash their hands and open windows to get fresh air.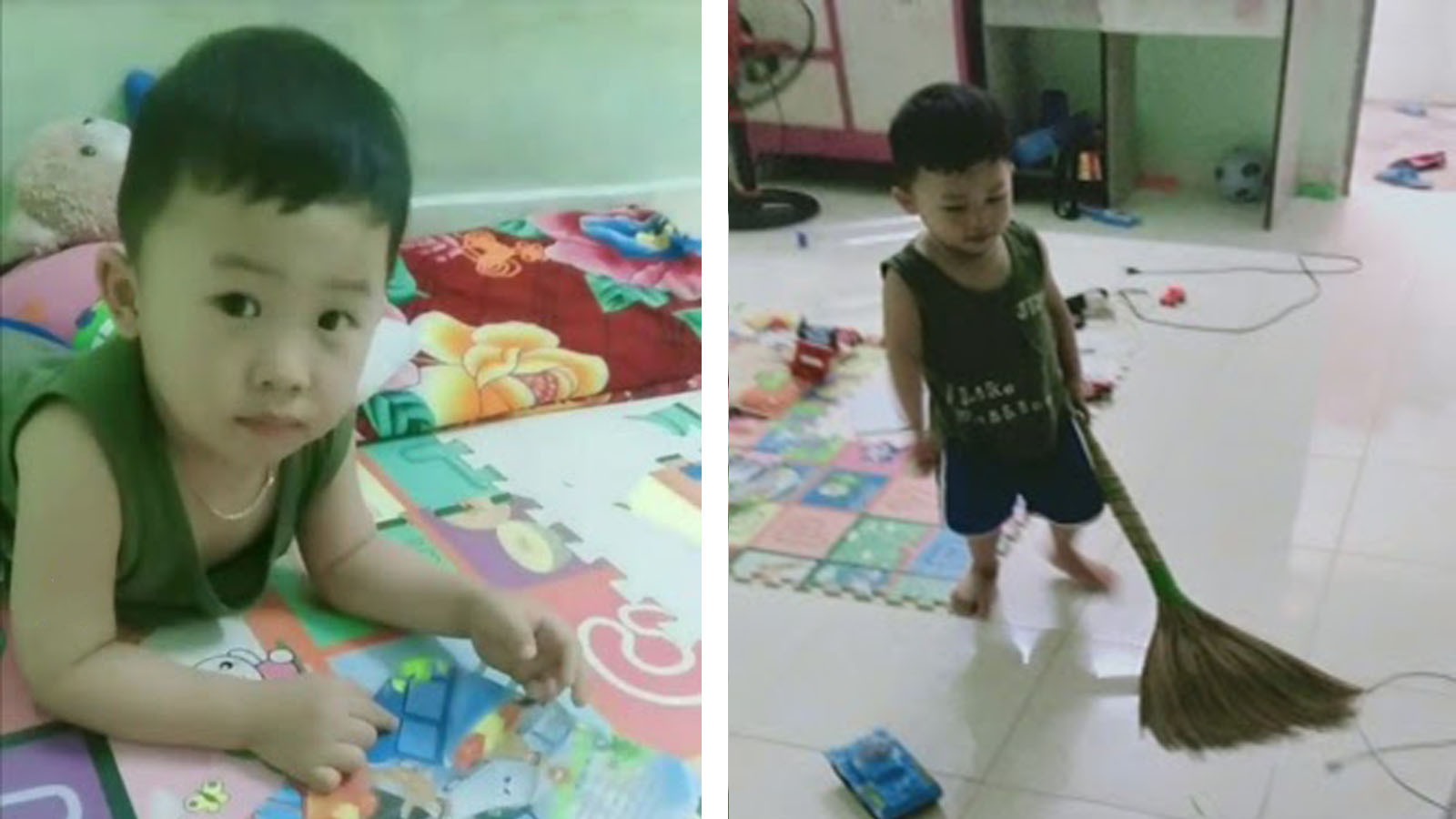 Ron (2.5)
"For factory workers like us, it is not easy to afford to take leave."
This has been the longest school break we've ever had, but also the most time we have spent with our son Ron.

For factory workers like us, it is not easy to afford to take leave and look after our children. However, if it is to safeguard the health of our little son, we can do that without hesitation. This past couple of weeks we have taken turns to stay at home with Ron. 

In our head, we have been thinking: "Ron is still young, he doesn't know much," but by spending more time together we've realized he knows much more that we thought. He's inquisitive, he keeps asking questions.

Sometimes when he doesn't know how to do something, I tell him: "You can do that when you grow up,"  and he replies straight away: "Mummy, I'm already grown up."

When I read to him, I realize he already knows many colors, animals and vehicles. He must have learned this at the ELC. 

Watching him playing and learning has been our happiness. And this little break has given us all the chance to be together a bit more, to realize that our health is the most important thing of all.
https://onesky.org/wp-content/uploads/2020/03/banner-1-edit.jpg
900
1600
Steve Jackson
https://onesky.org/wp-content/uploads/2023/01/25th-logo-6.png
Steve Jackson
2020-03-31 12:58:32
2020-04-03 14:36:34
60 Days Without School – Catching Up with the Kids of OneSky's Early Learning Center