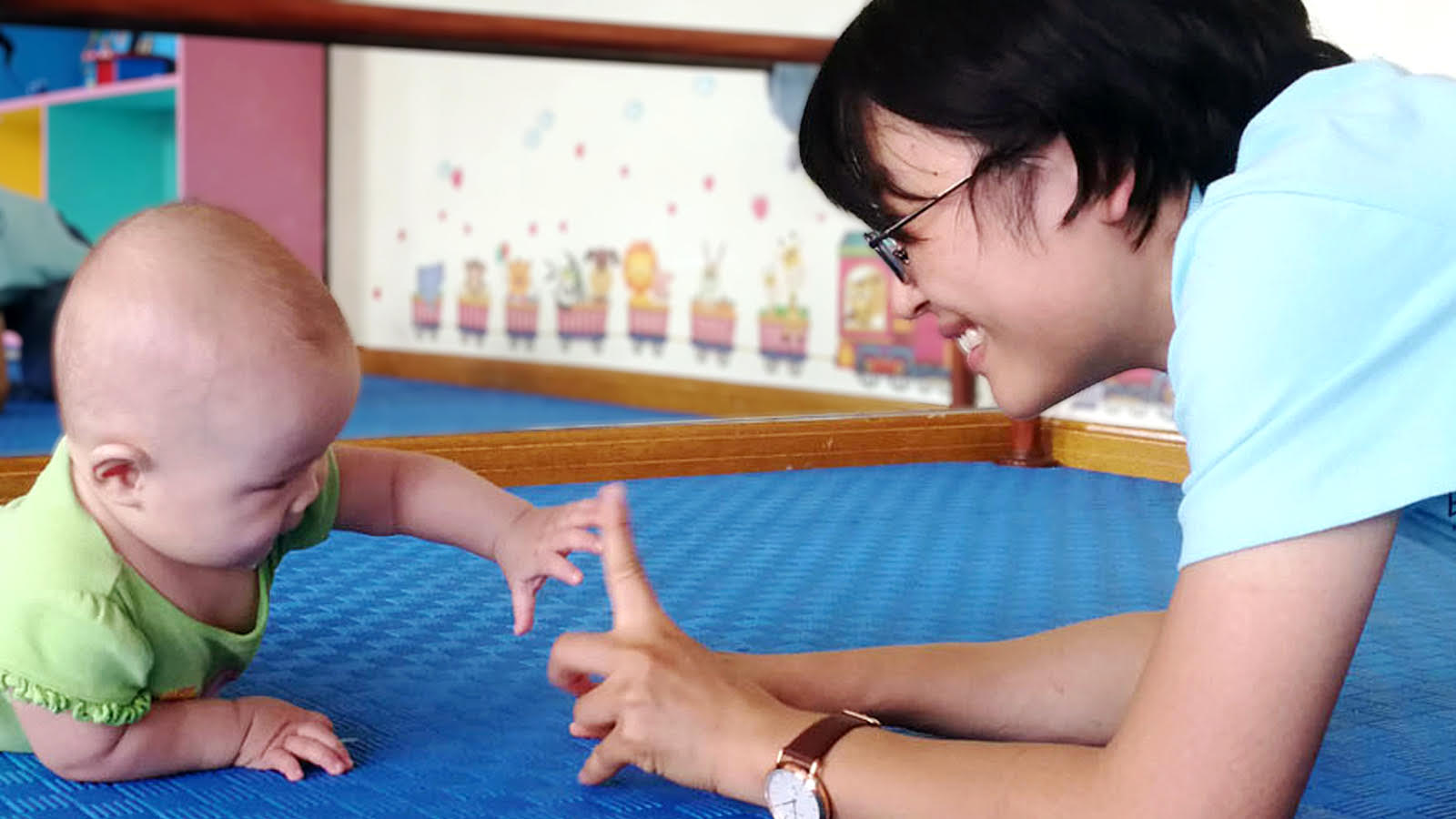 How this Chinese Mom Survived Lockdown – and You Can Too!
With the coronavirus (COVID-19) situation intensifying, around half the world's children are missing school or daycare.
Millions of parents are stepping up to provide childcare and home learning. Many are finding that it's a difficult task, made even more stressful by the unfolding news.
If you are one of those millions now home caring for a child, you're most likely already aware that building a routine is key. You'll include their exercise, school work, free time and TV, but what about you? How will you manage? Who is looking after you?
OneSky Child Development Trainer and Mom, Li Yue has been in lockdown with her 7-year-old son (pictured below) since mid-January. Here is her tried and tested advice:
1. Prepare Ahead
The younger the child, the more energy they require to look after. You may want to collapse after they are finally put to bed, but time spent in activity preparation will earn you a less stressful tomorrow.
2. Housework is a Team Job
Fix a time for housework and let everyone know they are responsible for taking part. Playing music while you all attend to chores can make it more fun for all.
3. Get Kids to Help Serve Meals
When it's mealtime, explain to your children what they're having, how you will make it, and ask them how they would like to help. It'll help build their routine, ensure their development and it's another activity to help pass the day.
4. No Phone Guilt
For many of us now, phones are our only link to the outside world. That includes assisting aging relatives living in isolation. It's okay to initiate and respond to online conversations. Don't feel bad about it. Just ensure moderation and balance between your inside and outside worlds. Likewise, keep up to date with news but don't let it consume you.
5. Plan with Your Energy Levels in Mind
Watch your energy levels, especially if it's just you and your child. If your routine is taking too much out of you then adjust it so you can cope. Your wellbeing is paramount. Staying in touch with friends will also help.
6. Make the Schedule Work, Unless it Really Doesn't
You know your family best. Persist with a reasonable schedule and try and make it work. However, if it's just not the right fit, think again about your joint goals and prioritize accordingly.
7. Enjoy the Special Moments
Yes, this may sound ridiculous, but even in the more stressful moments, you will have breakthroughs. You'll have highs and lows. Take a moment to savor the highs. Remember the positives and don't forget that tomorrow is another day. These are difficult times but that's all the more reason to appreciate those little moments of joy.
As part of our work in China, OneSky offers three primary interventions for orphaned children: Infant Nurture, Preschool, and "Loving Families", providing permanent foster families for children whose special needs likely preclude their adoption. Read more here.

https://onesky.org/wp-content/uploads/2020/04/unnamed-1.jpg
900
1600
Steve Jackson
https://onesky.org/wp-content/uploads/2023/01/25th-logo-6.png
Steve Jackson
2020-04-03 03:28:52
2020-04-06 13:59:27
How this Chinese Mom Survived Lockdown – and You Can Too!