When a touchy-feely approach can work

WHEN A TOUCHY-FEELY APPROACH CAN WORK
The following article originally appeared in the Financial Times on April 1, 2014:
Nobody likes a do-gooder know-it-all who wants to change the world. When the do-gooder is a foreigner and the world she wants to change is China, nobody likes her even more. But Jenny Bowen, a Californian filmmaker, somehow managed to dissolve enough of that dislike to create one of the most successful non-governmental organisations in China.
Her newly published book, Wish You Happy Forever: What China's Orphans Taught me About Moving Mountains , talks about how the NGO she founded, Half the Sky Foundation [now OneSky], transformed orphan care in China. The approach, however, was anything but saccharine. Ms Bowen took on one of the country's toughest bureaucracies, and charmed and tricked them into adopting a new culture based on "nurture" rather than just physical care.
Her basic premise was touchy-feely, literally – that babies in Chinese orphanages needed to be touched to heal. They were fed, clothed and housed but they also needed to be cuddled. Fifteen years ago, when she founded Half the Sky, that was a novel concept in mainland orphanages overwhelmed with babies abandoned because of poverty or childbearing limits, struggling just to keep them alive. Today it is the official policy of the child welfare system.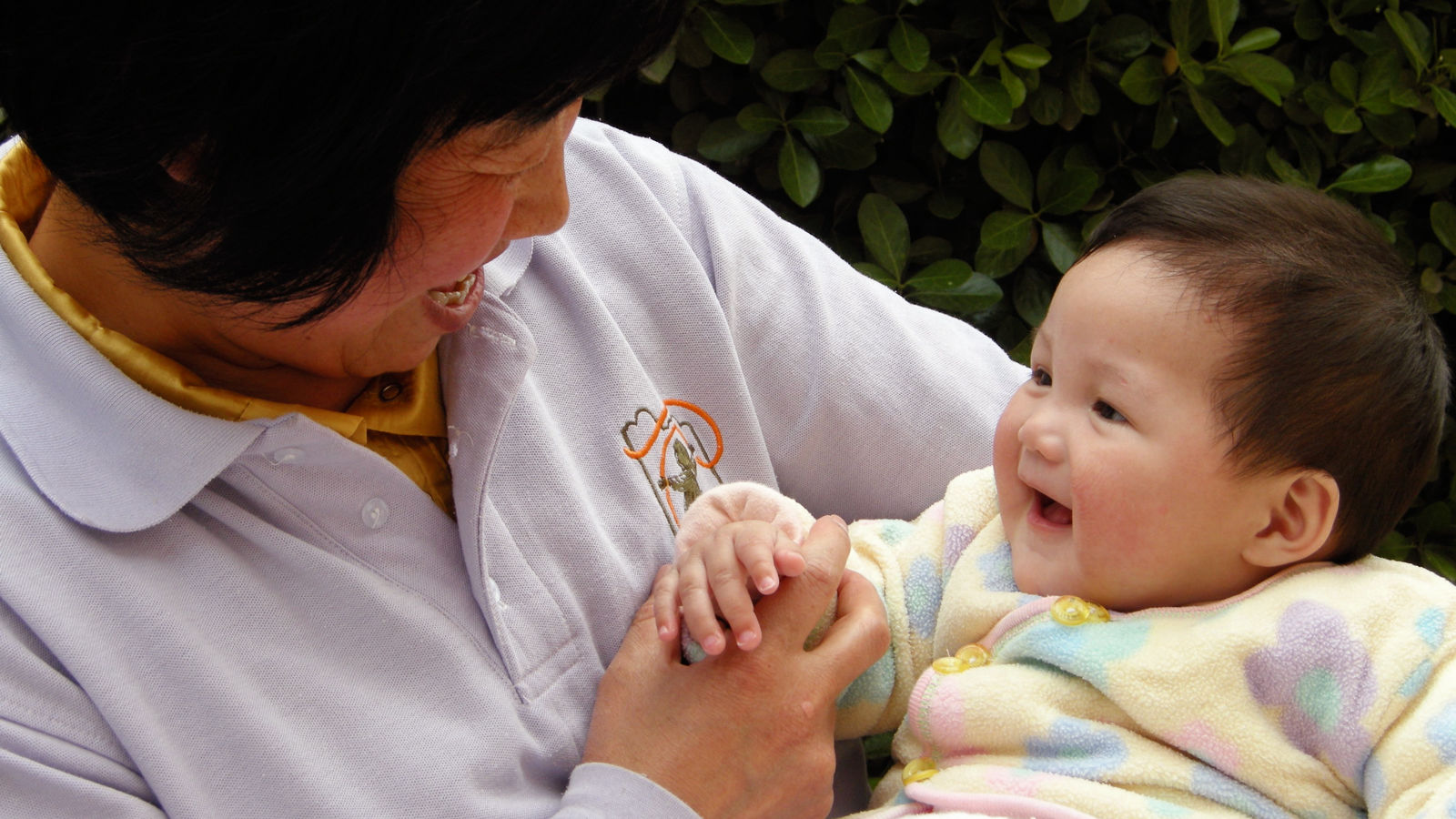 How many of us can say we have changed the way another culture thinks? Anyone who wants to get their way in China in any sphere – including the world of making money – could do worse than waste a few hours idly reading this book about orphans, which is really a book about what makes the country tick.
Every day I am confronted with the fruits of Ms Bowen's genius for circumventing Chinese bureaucracy: my 13-year-old daughter, Lucy, adopted aged one from a Chinese orphanage. I have the government of her native Anhui province to thank for feeding, clothing and housing her for the first year of her life (and I will thank them until the day I die for so doing). But much of the credit for the teenager that Lucy has become – intelligent, sensitive, monosyllabic and often surly, the whole contradictory package – goes to Ms Bowen for dreaming up the Half the Sky "infant nurture" programme at her orphanage, which paid for a "hugging granny" to cuddle Lucy for a few hours each day, talk to her, applaud her first steps and love her until I could.
Faulting the way that abandoned children were treated was all that much harder for a foreigner. When I adopted my first Chinese daughter in 2000, few foreigners were allowed even to visit their child's orphanage.
Foreign adoption of Chinese kids seems a mystery to many even today: mainlanders often marvel that I seem devoted to my children, even though we are not biologically related. When Lucy had her birthday party last week at a Shanghai laser tag emporium, the staff expressed surprise I would shell out $200 on a laser tag party – for an adopted child. That's a symptom of the attitudes Ms Bowen was up against.
When she first brought her cultural revolution to China, soon after adopting a nearly catatonic orphanage child in 1997, she admits she knew nothing about the country or its languages. But, even more alarmingly, she knew nothing about early childhood development or starting an NGO either. Plenty of entrepreneurs come to China knowing nothing about the venture they are about to launch. Few succeed as Ms Bowen has done.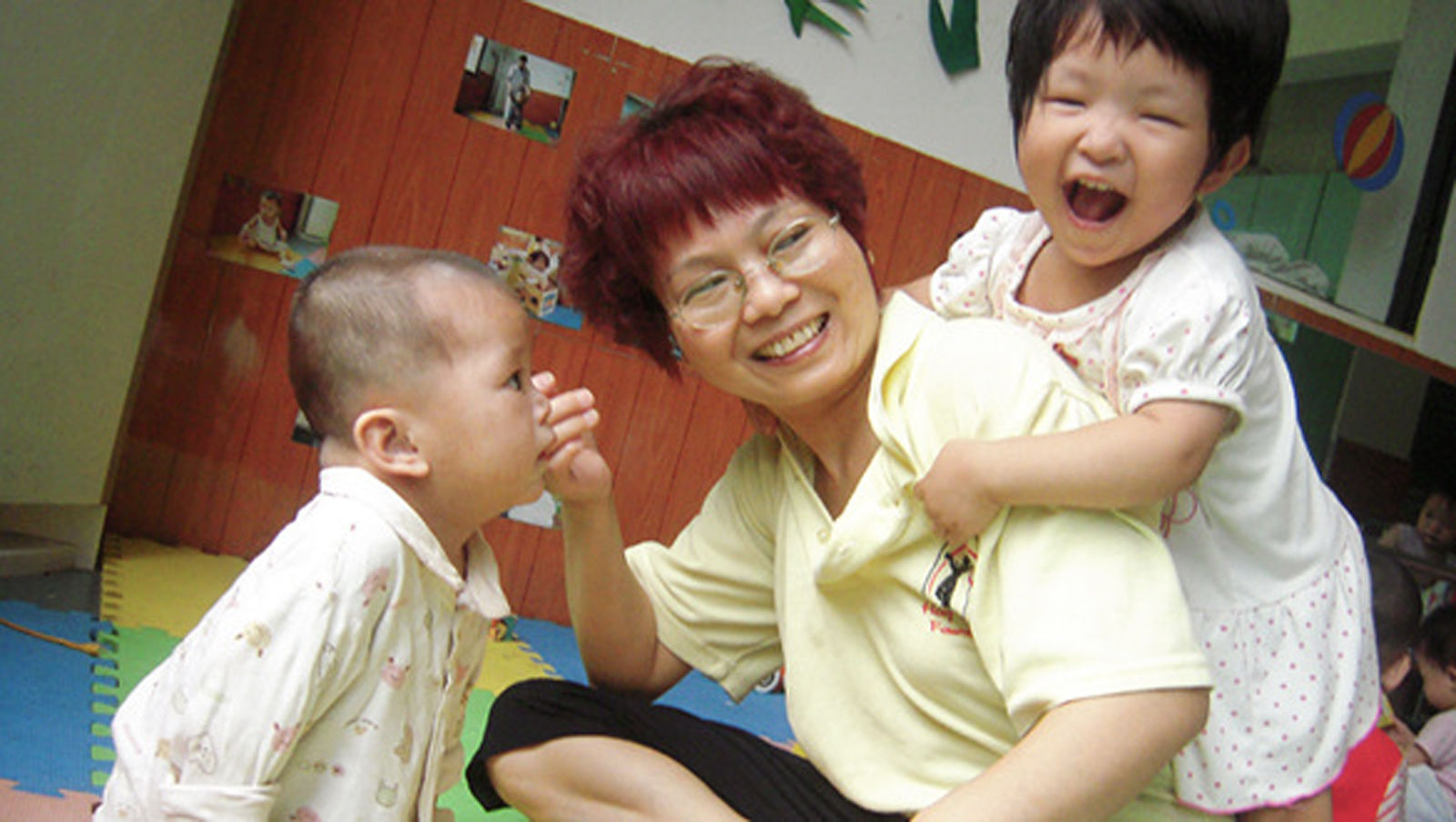 How did she do it? "China's pretty similar to the only other place I'd ever got anything much done: Hollywood," she says. "Nobody in either place likes to say No.
"Making movies taught me that the trick to getting things done isn't always getting those in power to say Yes: sometimes it's all about getting them not to say No for long enough to find the answers and create something that works and feels so perfect that everyone knows it was the right thing to do all along."
I can't think she would have had the same success if the tables were turned. Imagine if a middle-aged Chinese do-gooder went to Washington peddling a social overhaul as radical as the Affordable Care Act – but she didn't speak English and had only visited the US once before. And she knew nothing about healthcare finance or, for that matter, healthcare.
I, for one, am deeply glad that China was willing to listen to just as unlikely a person as Jenny Bowen. The life of my child, and 100,000 others helped by her foundation, may well be happier because of it.
Source:http://www.ft.com/intl/cms/s/0/2a499d60-b5cb-11e3-a1bd-00144feabdc0.html#axzz2xeaKIhSE
https://onesky.org/wp-content/uploads/2018/01/FT-1.jpg
900
1600
Jenny Bowen
https://onesky.org/wp-content/uploads/2019/06/Logo1998-250.jpg
Jenny Bowen
2014-04-01 19:26:00
2018-05-11 04:13:29
When a touchy-feely approach can work