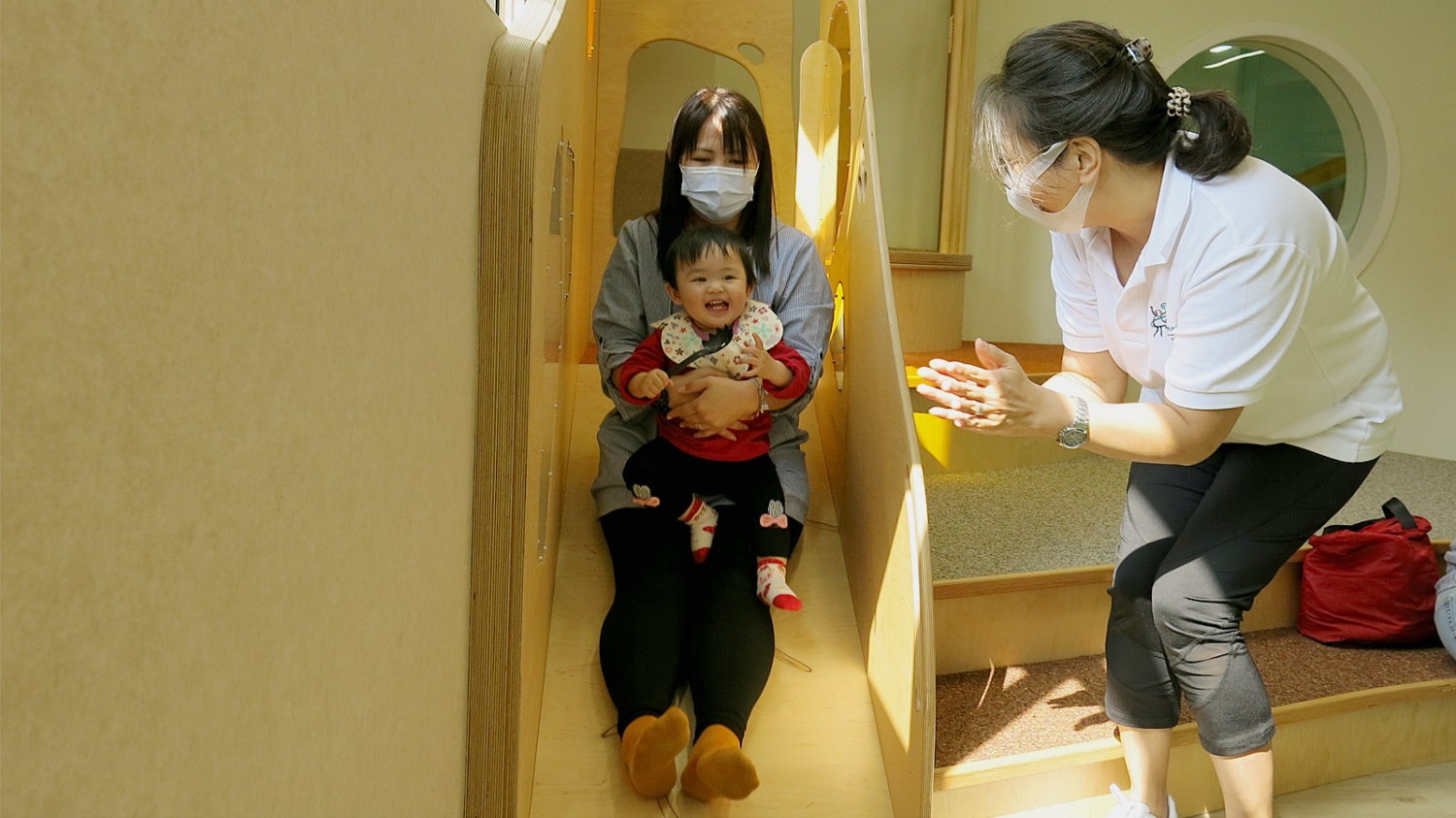 Helping to raise confident kids in Hong Kong
By Crystal Cheng, Family Center Supervisor
I joined OneSky in June 2019 to empower and engage caregivers and to help children develop their full potential regardless of their ethnicity, ability or socio-economic status. This past year has only served to reinforce the importance of our work.
Recently, I interacted with a parent who joined our Family Centre when it opened a year ago. It has been a difficult year for her, as it has been for so many in the low-income community we serve. But, as a social worker, what has struck me is that she has been able to find positives in her difficult situation. In particular, she spoke of the encouraging change in her daughter's behavior and how that has drawn them closer.
Her child has become braver, more confident, because of what she has learned from her OneSky family mentors. Within a supportive environment, this mum has been taught to observe her child, note her interests, and use them to enrich her play. This in turn has strengthened their bond, as well as the child's sense of trust and self-confidence.
To learn new skills, put them into practice, and see a tangible response has left quite an impression on this mum, who said it felt like "a small personal miracle, played out against the backdrop of this awful pandemic."
Here in Hong Kong, as we fought Covid-19, OneSky's usual means of reaching out and changing lives were constantly impacted and we have had to adapt.
Primarily, the OneSky Centre is a place for the local community to gather, learn, and, of course, play. To date, we have registered 437 children and 495 caregivers as members of the Centre.
At times, the children have been able to enjoy socially distanced supervised play and parents enjoyed training workshops. At other times, however, with services suspended, continuing our work for the children and their caregivers has required creativity.
So, we started online storytelling sessions, parent-child activities and even a virtual Christmas party through the phone. Using WhatsApp, we have offered parenting tips, activity cards, and all manner of DIY fun for kids.
Despite all the constraints, we have never stopped reaching out and letting parents know they are not alone. Pandemic circumstances allowing, each family is able to access support and services in the Family Centre.
One of the lessons we have learned from the past year is not to second guess the future, and 2021 still remains somewhat unknown.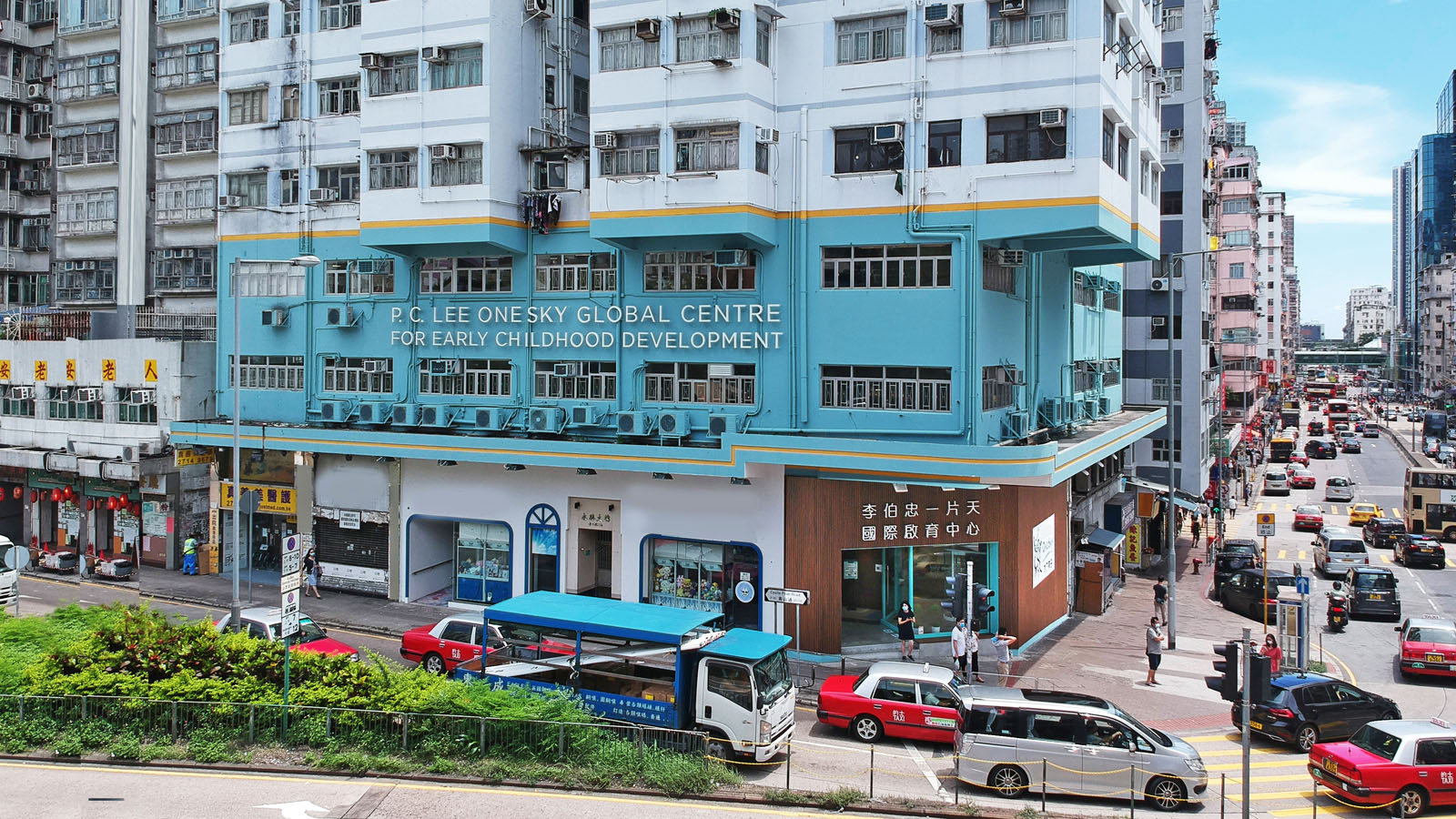 However, like that child with the proud mum, our confidence is growing. Despite tough circumstances, we learned that we, too, can rise to the occasion. I'm so proud of our staff and their bravery, innovation, and commitment to the community we serve.
Complementing the parenting skills training led by our Family Mentors, innovation will continue to characterize our approach to working with vulnerable communities as we build a supportive network for the families of Sham Shui Po.
It has already been quite a journey, thanks to the generous hearts of colleagues, donors, and local NGOs. Standing together, we are proud to be part of the solution to offer a better future for the vulnerable families of Hong Kong.
https://onesky.org/wp-content/uploads/2021/05/web.IMG_0017_PathFinders_Session6.jpg
900
1600
Steve Jackson
https://onesky.org/wp-content/uploads/2023/01/25th-logo-6.png
Steve Jackson
2021-05-25 02:11:13
2021-06-03 01:34:11
Helping to raise confident kids in Hong Kong