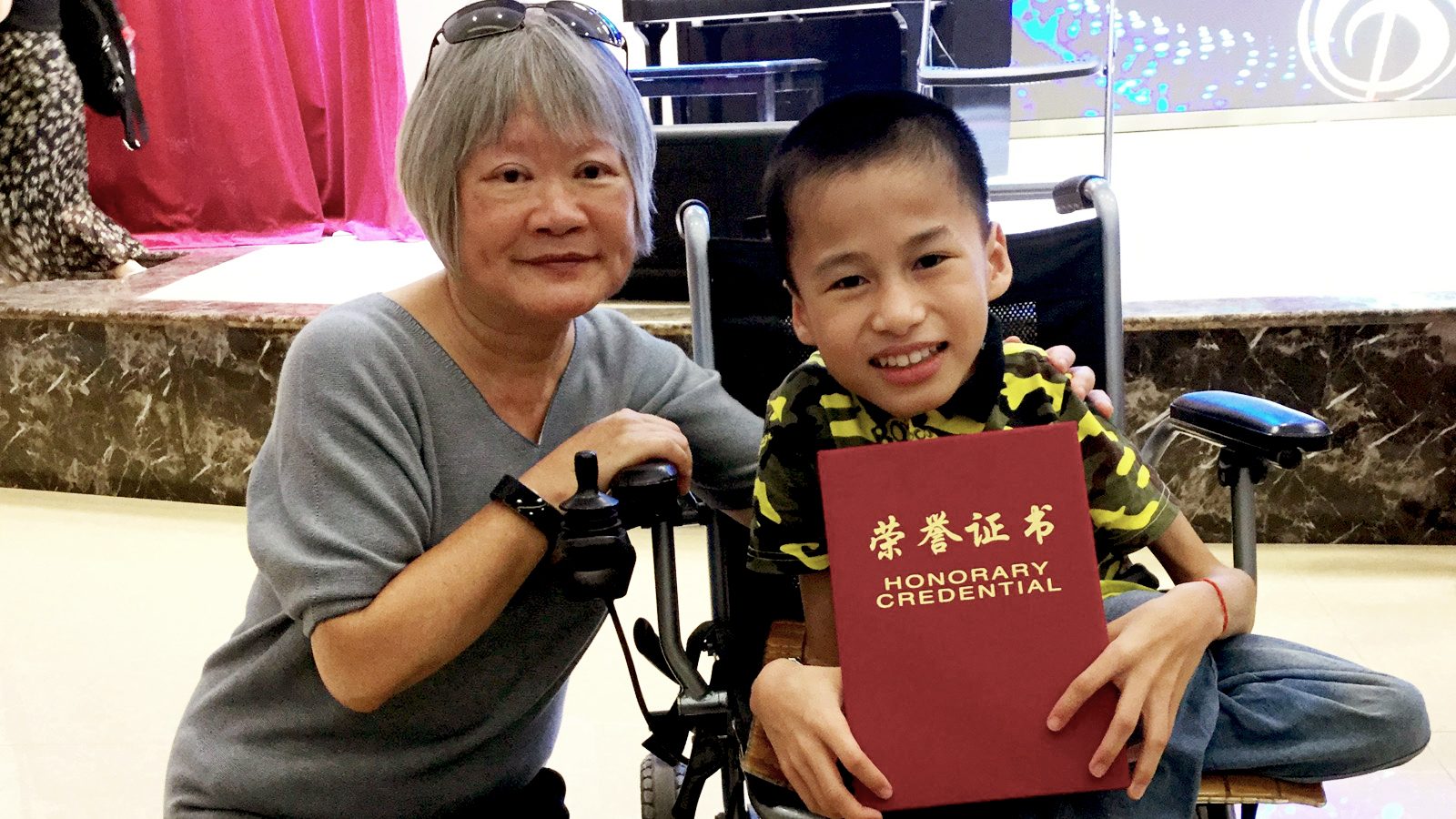 #OneSkyHeroes: Meet the American Piano Teacher who helps Chinese Orphans Fall for Music
Every year American pianist Ursula Wang visits special friends at an orphanage in southwest China.
Arriving two weeks before their annual show, Ursula's task is huge, but her methods are simple. She isn't there to stand over children as they learn the notes. Instead, her aim is to inspire, to make the children fall in love with the joy of both music and learning.
And before she leaves, the children get a much-anticipated chance to perform.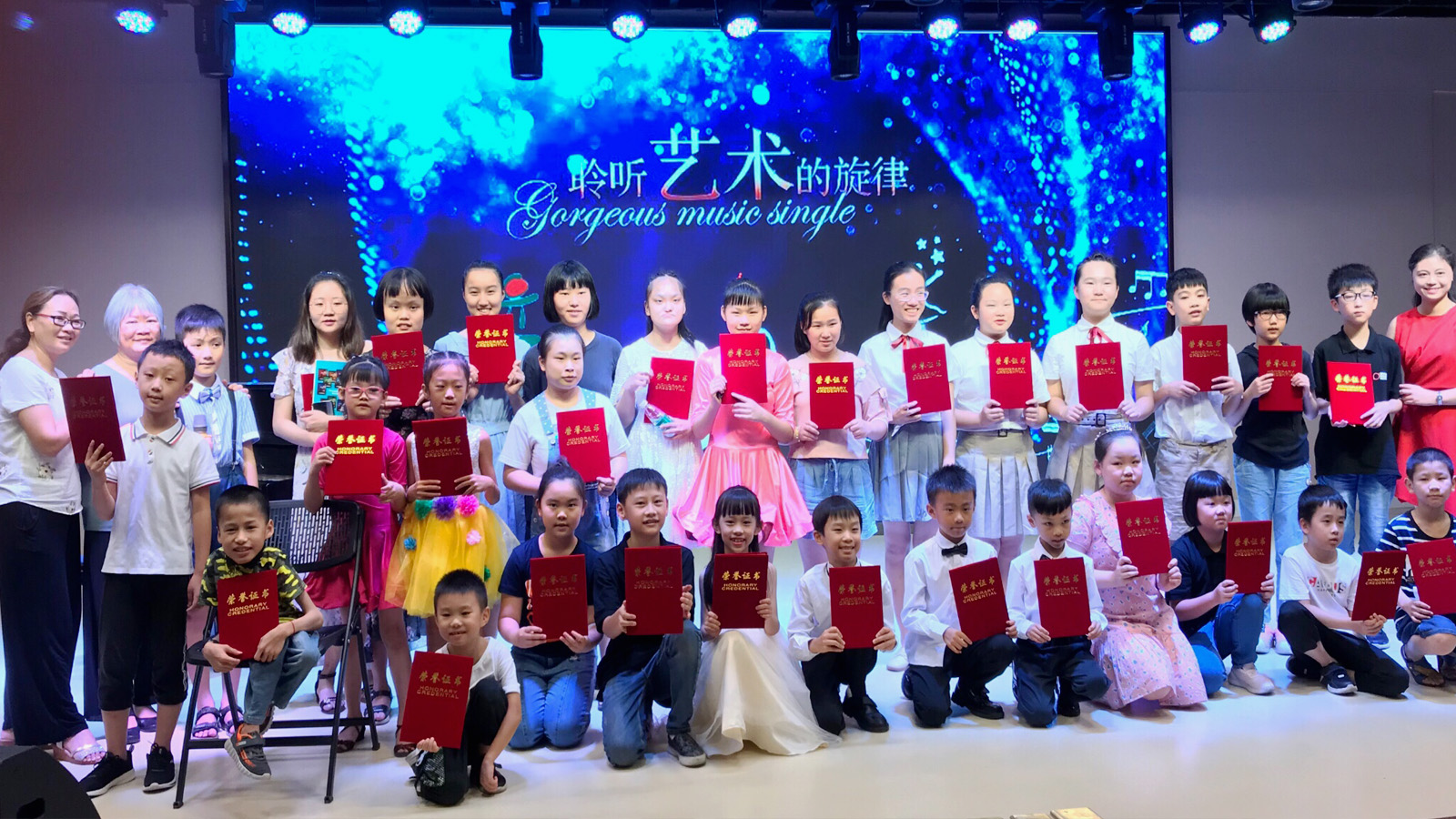 "Most trainers teach children to pass the piano tests, but Ms. Wang focuses on fostering children's love and appreciation for music," explains OneSky Child Development Trainer, Chen Guoxian.
"She lets the children find their happiness and confidence through music, choosing songs according to the different capabilities of each individual."
OneSky trains caregivers to promote learning through curiosity, allowing children to take a lead in their own development. The OneSky Approach also encourages children to bond with carers. By knowing they are loved and valued, children also learn self-worth and how to form relationships.
Tangtang, a boy born with rickets, which has caused him to struggle with standing and walking, is one such child. He has learned how to love and be loved. Despite his handicap, he is a popular, confident boy that's happy to be challenged. Playing the piano has become a passion.
For him, Ursula's visits are long anticipated.
After his first year learning with Ursula, Tangtang was amazed to discover she'd be returning.
"Really?" he told her. "I can learn from you every year?"
She assured him that was the case and Ursula has kept her promise.
Their admiration is mutual.
"Tangtang is very special," Ursula says. "He's so friendly, not at all shy. He's been taking lessons since the first year I visited," adds Ursula.
During the rest of the year, Tangtang frequently asks his caregivers, "When will Ms. Wang visit?"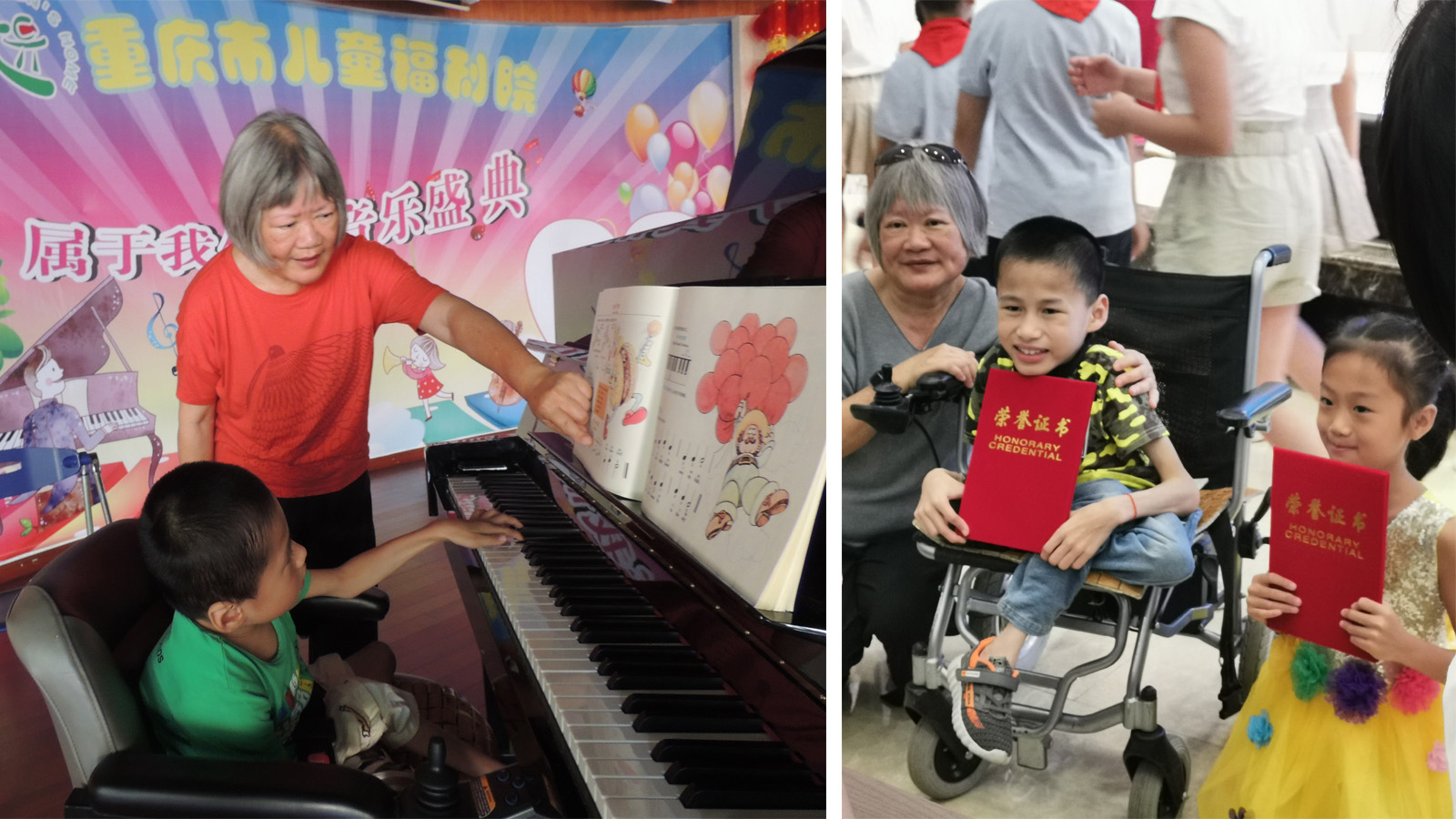 It was Ursula, herself, who initiated the now annual lessons and concerts. Since 2014, Ursula has travelled annually from California to China to provide one-on-one piano tutoring.
"I was so inspired by (OneSky founder) Jenny Bowen for what she's done for the children in China, I decided to see if I could do something to make those children happy using music," explains Ursula.
"I was really impressed with the children studying piano with me, most were handicapped. They worked very hard during the two weeks I was there. I always thought those kids were so talented because they usually had to learn one or two pieces in just 10 days before the concert."
Ursula's career has seen her play to audiences in impressive venues all across America. But the gratification she receives from teaching vulnerable children in China is just as meaningful to her as the accolades she gets from performing on stage.
"You could really see from their faces just how happy they were after they learned to play a piece," she says.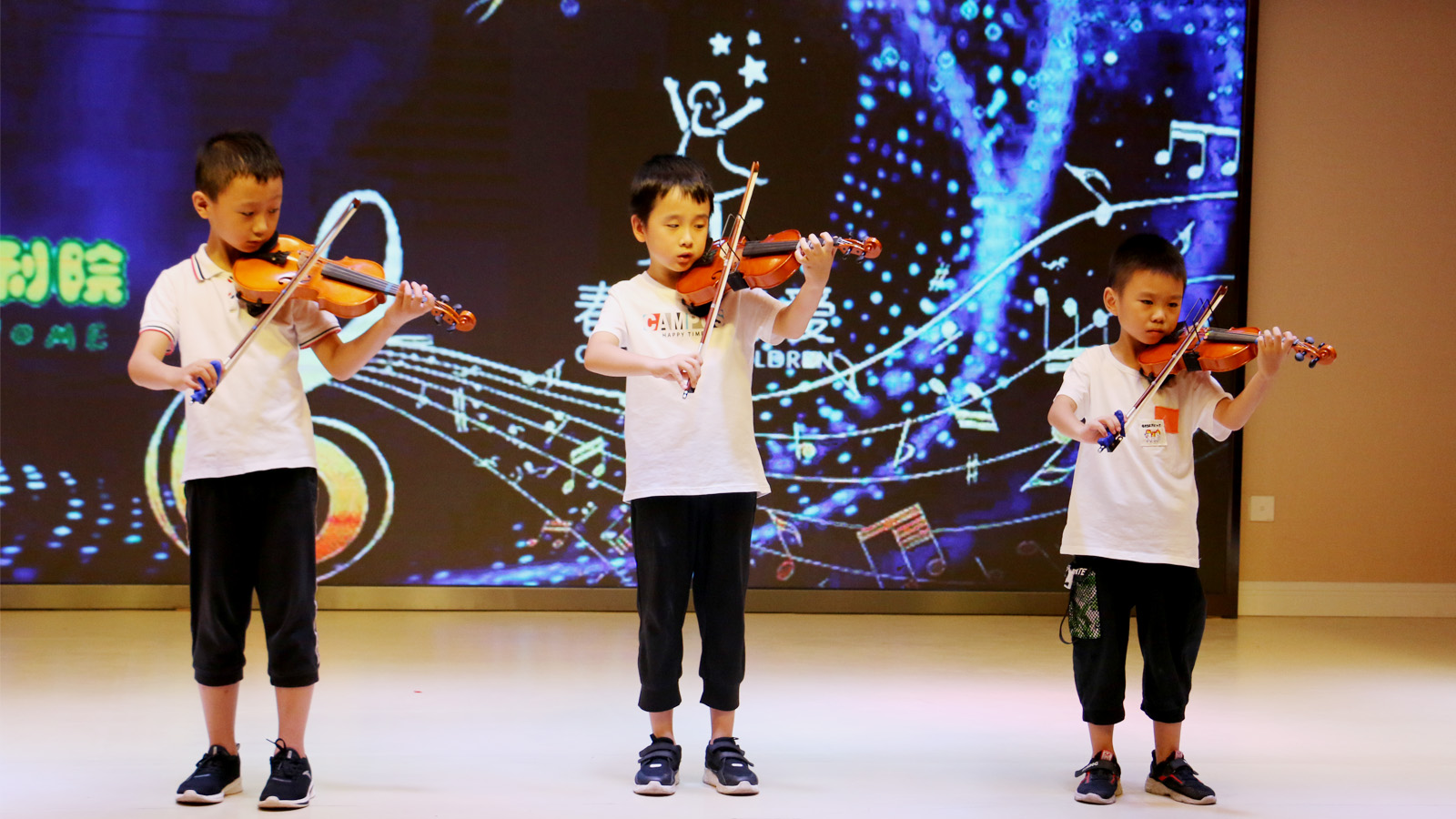 https://onesky.org/wp-content/uploads/2019/09/ursula-banner-edit.jpg
900
1600
Steve Jackson
https://onesky.org/wp-content/uploads/2023/01/25th-logo-6.png
Steve Jackson
2019-09-30 08:29:58
2019-09-30 08:29:58
#OneSkyHeroes: Meet the American Piano Teacher who helps Chinese Orphans Fall for Music