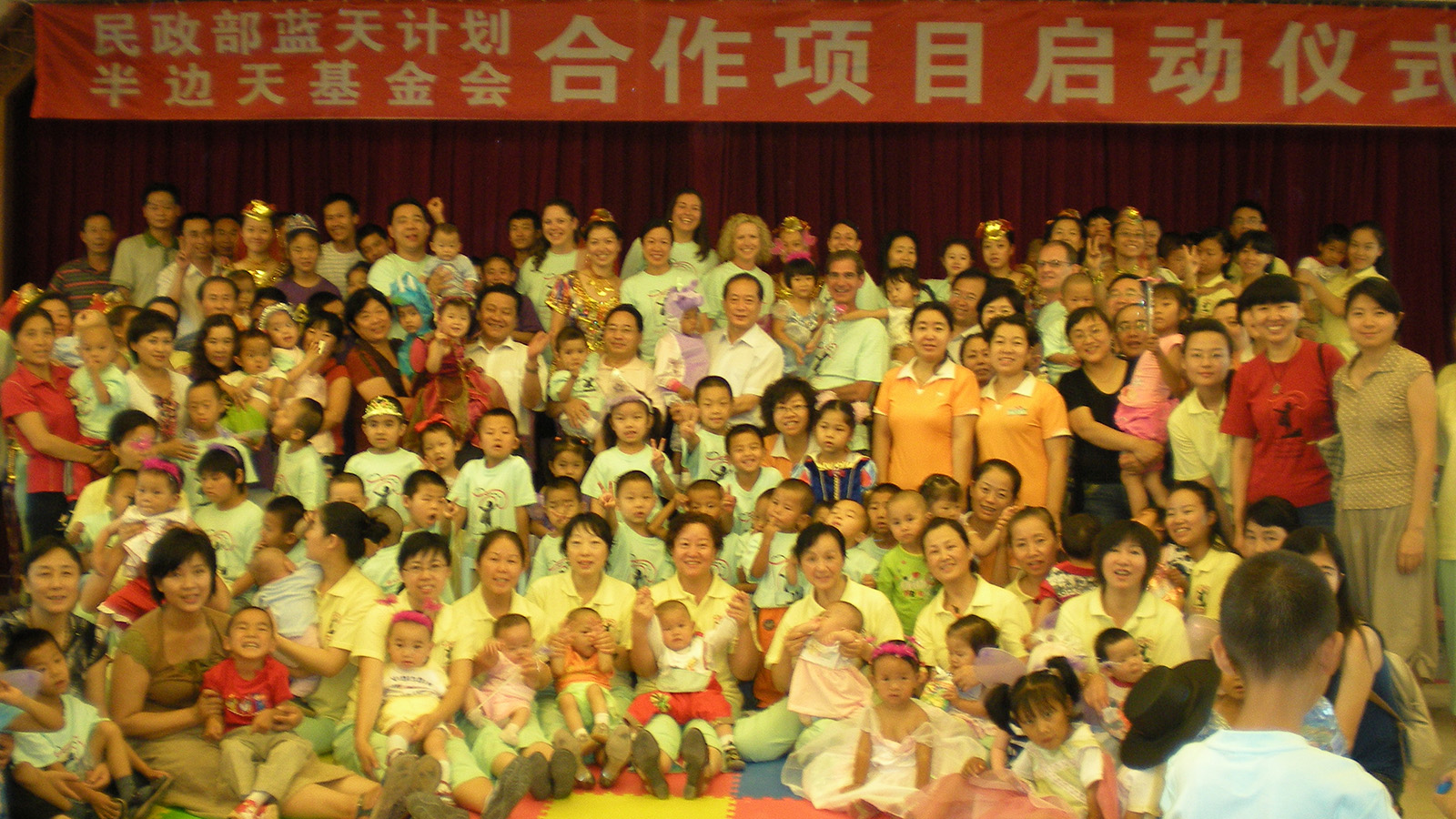 At this time of celebration and thanks,
I figured this would be a good moment to share some of the many hundreds of notes of thanks I received in response to my "Long Goodbye". But as I read them, I became even more aware that these thanks are really not just for me. What we have done together is what makes the magic happen.
There's our incredible Staff, of course—the ones who do the real work. And our passionately steadfast Board and Advisors—the ones who keep us on mission and out of trouble. And then there is YOU… The kindhearted ones who helped us get started and the ones whose support keeps us going. The ones who told us about places where help was most needed. The ones who found urgently needed medical help for children in desperate need. The ones who volunteered on our builds, worked long days, grimy and paint-splattered but never complained.
And all the ones who simply believe that every single child's life matters, that all children have potential, and that it must not be wasted.
Here are a few of your kind messages, edited for brevity. It's just a sampling but will give you a sense of our good fortune. We never need walk alone! With love and enormous thanks to you all.
Dear Jenny,
I view many things in life through the prism of leaving only one meaningful thing behind upon my passing – my children.  They are truly the only thing of importance that will continue when I'm gone. Your work has blessed our family tremendously through our now 15-year-old beautiful, wonderful daughter from Beihai. Everyone wants, one way or another, to change the world.  You probably have done more to accomplish that than anyone I can think of.  Where I have only three children to pass along to the world, you can rightly take credit for changing the lives of thousands.  I'm sure "credit" was never your objective, but the world, particularly China, has been forever changed by your tireless work and vision. I'm proud to be counted as a supporter.  It is one of the best investments I could ever make.
– David Cox, Texas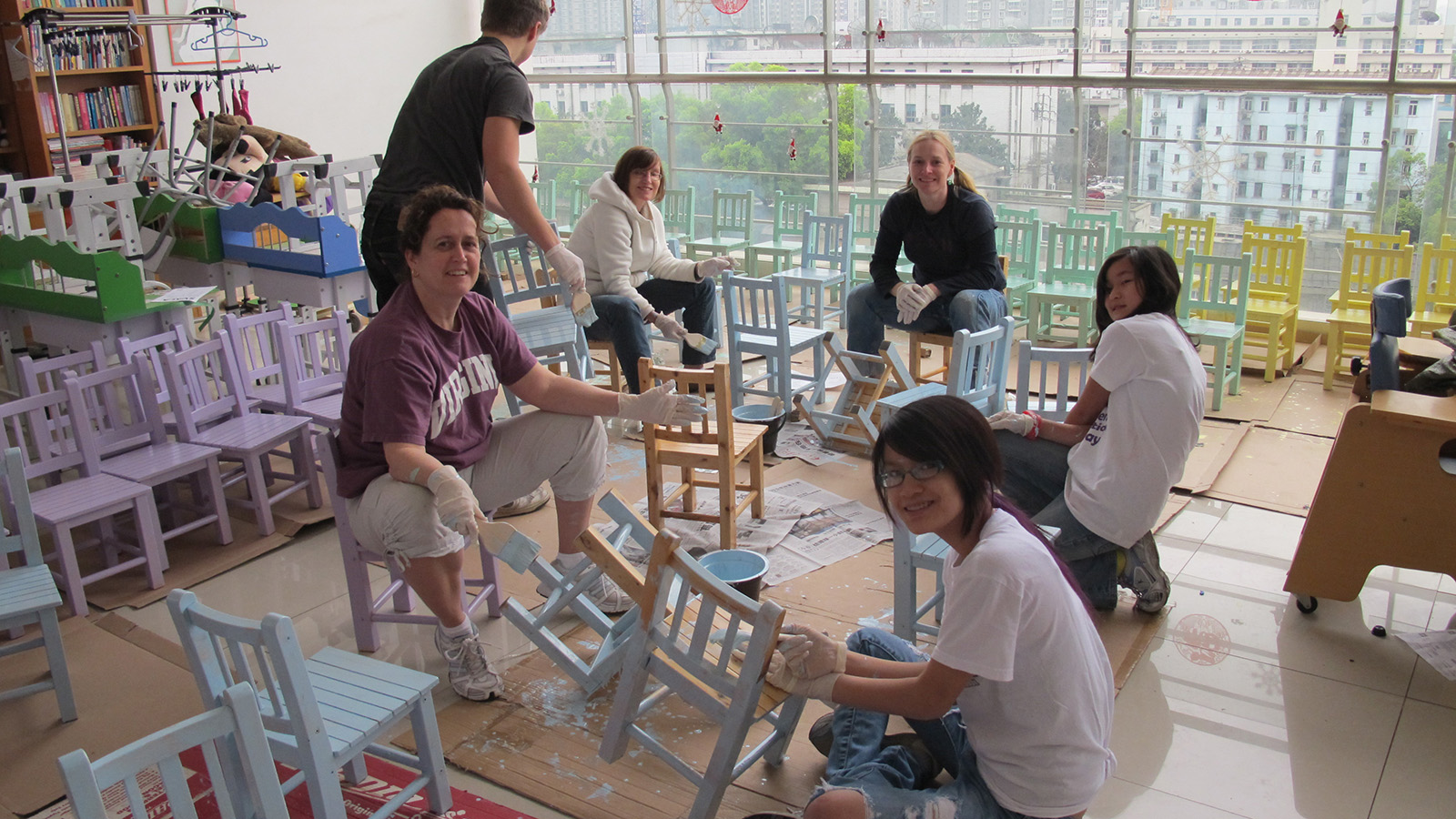 As always you write in such a heartfelt honest way that we cannot help but all feel we are part of your team, your vision. I wanted to write to wish you well in your step back (although I fear it's a minimal step!) and say how excited I am to read what you do next. Your incredible energy, enthusiasm and can- do approach gave me such hope when I was setting up Box of Hope in Hong Kong, and I'm immensely thankful.  You truly have touched the lives of thousands, possibly millions, and that is really a life well- lived. I hope you continue to inspire us all with your wonderful down to earth, no fuss, no ribbons approach!
– Nicole Woolhouse, Hong Kong
As one of the "originals" and I think someone who helped with your early questions about adoption, you have been amazing. Making this group happen and a success has made those of us who are lucky enough to have a child from another country, remember just why we made that move. My daughter, Nikki is 25 and a thriving TV producer in LA. With hopes you remember me,  [Sure, I do!]
–  Susan Winston, California
We have always encouraged our children to give back to our community and Hailey started by asking that instead of presents at her birthday, that she would prefer a small donation of money that she could collect for other causes. Her favorite Charity was Half the Sky. In eighth grade, her school required all students to give a speech on any topic to the whole middle school. Hailey gave a speech describing all the different paths your organization had taken over the years and why it meant so much to her.  She described our visit to her orphanage when she was 10 and got to tour the Half the Sky classroom in Fuzhou.  It was amazing considering how painfully shy she was. She encouraged every student to find their own way to give back.  The teachers around me were in tears knowing how hard it was for Hailey to be up there and yet her fear dropped away and she spoke with such passion. She got the only standing ovation of all the students and was voted best speech almost unanimously.  You have been such an inspiration impacting lives of children in China but also far beyond!
– Sharon Donohue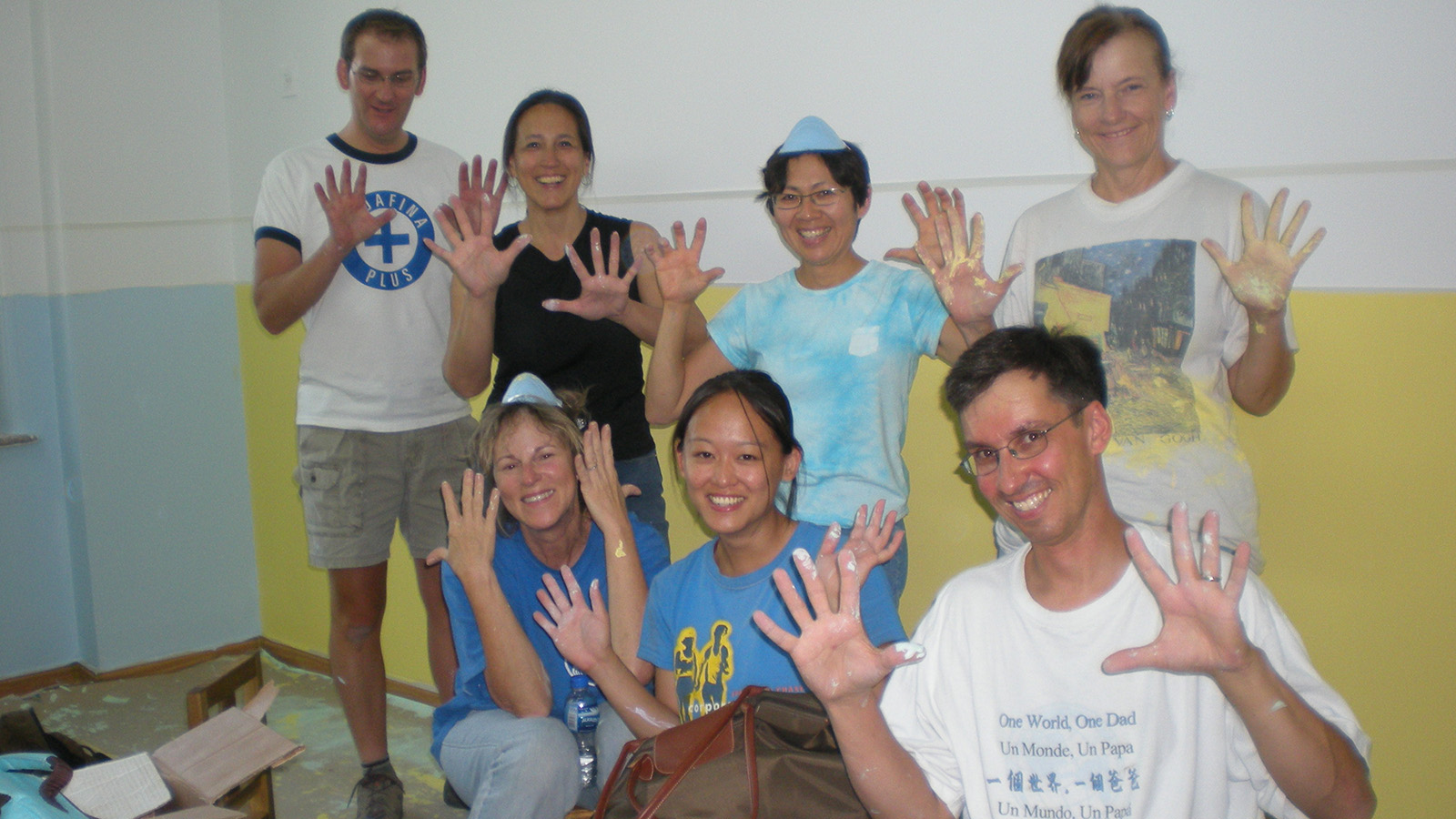 I just finished reading your book, Wish you Happy Forever, and I am in awe of everything you, ZZ, your husband, and everyone else has done to help the orphans in China. To have found your place and your purpose in this lifetime is truly a gift, and it brings tears to my eyes. Thank you for sharing your story, your gifts and your innate talents. I adopted my daughter from Nanjing, China in 2010, after waiting 7 years. She was in one of your orphanages. I am so grateful for all that you have done.
– Tracie Sipple
Personally, I'd like to thank you for the inspiration you have given me over the years. You have helped me to realize that anything is possible so long as we are committed and unwavering.  I often cite you as a wonderful example of someone who is not an expert on a subject, was inspired to do good and went out and did it. OneSky and Chunhui have helped me to invest some of the money that I have made wisely in helping to make the world a better place. In the meantime, thousands of children have been raised with love and compassion and they and their children will echo your goodness for generations. The love that they will pass along will be your greatest legacy.
–  Joe Tatelbaum, Massachusetts
Thank you from the bottom of my heart. You saved many lives at Huazhou in Guangdong.
– Rose Duhaime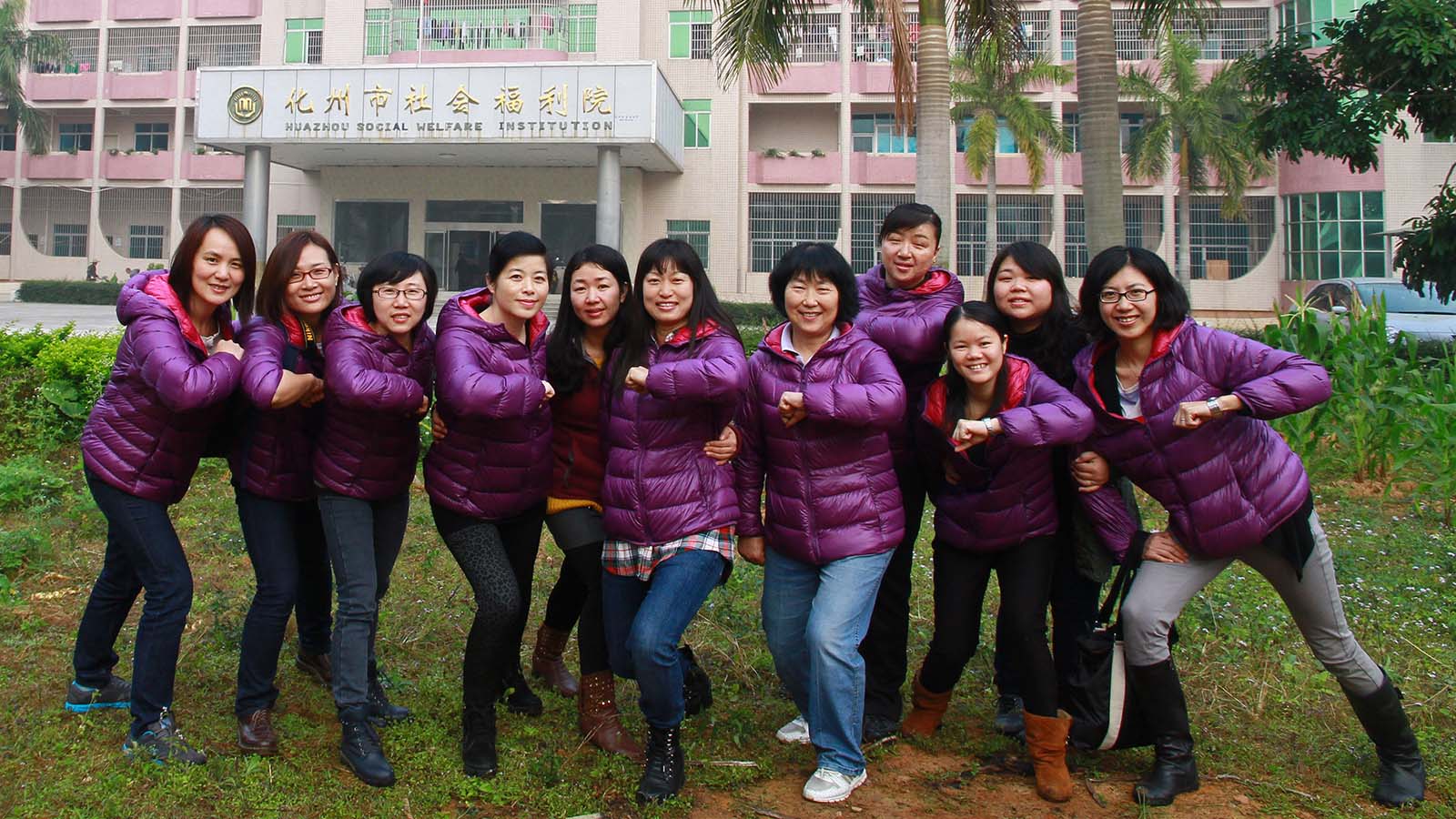 I had the great honor of meeting Jenny at one of her book readings in Portland many years ago. Shortly after I lived in China for two years and learned first-hand that navigating that government and culture is not easy. Jenny, you created a remarkable program and touched so many lives. You gave the greatest gift ever to these children.
– C. Louise Benson
Thank you, Jenny. Half the Sky gave my oldest the best launch in her circumstances. She came to me healthy and able to attach and we have three precious photos from those early days. She has grown into an incredible young woman who is applying to colleges and has a passion for equity and equality. I know that the care she received in your program gave her a solid foundation that we built upon. Will always be grateful to your organization and to your vision!
– Kimberly Pollinger, California
It's nothing short of amazing that you could go to China and create so much impact, transforming the lives of so many children, when many others have struggled in such a challenging environment.  It speaks of your great entrepreneurism, tenacity and drive. And then to take it to Vietnam and beyond…. I can only wish for more people like you in this world.
– Laurence Lian, Singapore
Thank you for all you've done. You changed my daughter's life in the Chuzou SWI. She would not have been as prepared for me if you hadn't set up the school for the children. You've earned your retirement! Thank you so much.
– Mary Agnes Ledbetter
Thank you so very much for the work you began and continue to direct. While my daughter was not directly impacted by Half the Sky (from what I know), you have allowed us the privilege of sharing our love and resources in a way we know will impact those in need!
– Lori Deacon, Ohio
Thank you from the bottom of my heart for helping my daughter get the heart surgery she needed in 2004. Without your efforts I would have been heartbroken forever. You are the source of my double happiness.
– Michele Levin, Pennsylvania
I still think of you often with such warmth. My time in Beijing with the opening of your pre and post op surgical home for medical needs children was a highlight of my life.
-Teresa Weidenbacher. RN, Minnesota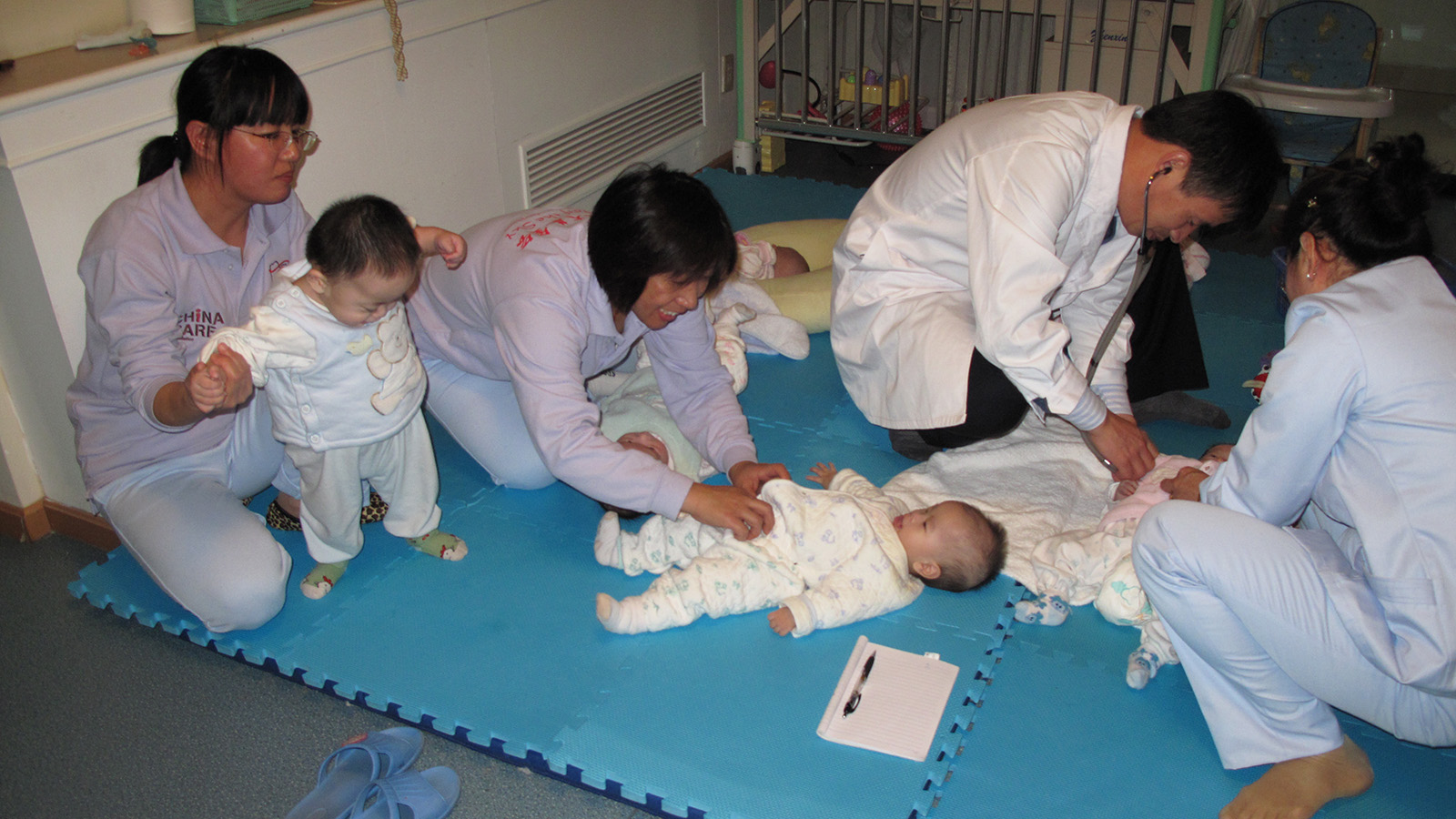 We are committed to continue to support and being part of the OneSky family!  What you have done in the past decades inspired and touched us deeply, and children are better off with OneSky in this unfortunate time globally.
– Simon Hsu, Hong Kong
Our son came through OneSky and he is amazing. The difference you and the nannies make in these children's' lives and for families is immeasurable. The imprint of your work will have ripple effects for generations.
– Nina Dharmasaroja
My daughter benefited tremendously from the love and care she received from HTS in Nanjing before her soul found mine. Thank you so much, Jenny, from the very depths of our hearts.
– Trisha Willis Ranes, Missouri
Thank you for everything you have done for the children. We are lucky enough that our son was one of yours.
–  Angelia E Sucipto
Thank you so much for all you did that resulted in my sweet daughter experiencing a beautiful homecoming. Her transition into our family was seamless and it makes my heart so happy to know that my baby girl was loved and nurtured during those years when I was half a world away.
–  Jill Kynaston
Thank you so much for creating Half The Sky/OneSky, and allowing us to work with you as volunteers in China. It was, as you may remember, the first all- Canadian crew…we worked hard and played hard and we are still all in touch with each other! You and ZZ took great care of us and without the opportunity of working with you and your amazing crew, we would have missed out on learning where our children came from and how your program created a nurturing environment for all the children to thrive
– Tannis Shaw, Canada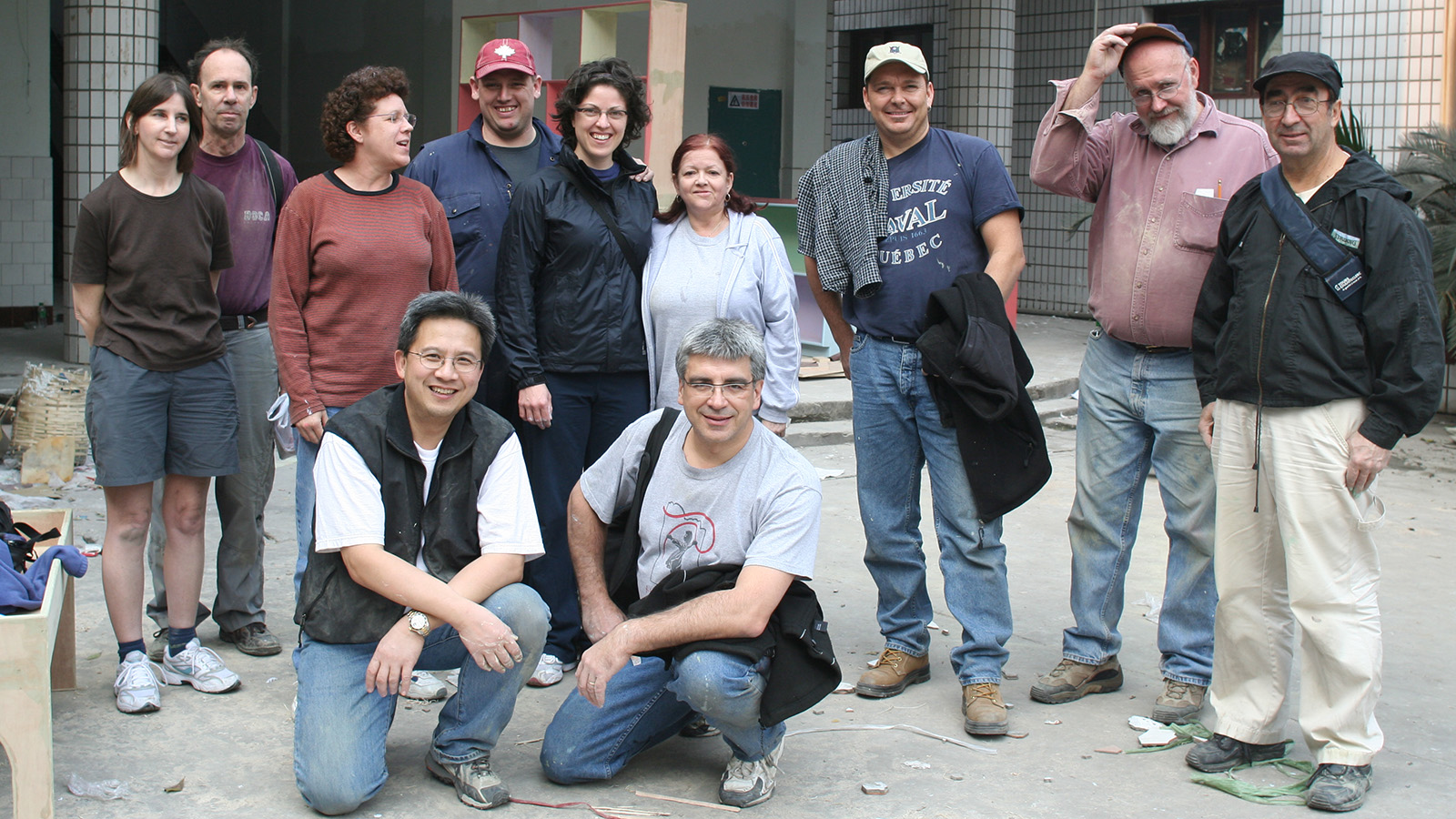 You have created a wonderful legacy off love, for so many around the world.
–  Evan Wish, California
Thank you very much for what you have done for all children
–  Ling Zhu, New Zealand
The groundbreaking work of one woman, Jenny Bowen, is my favorite story to tell & refer to OneSky and Wish you Happy Forever! Lucky kids that one woman across the pond, read a paragraph in the Sunday paper that elicited a personal response and changed so many lives! Be well & look forward to the sequel!
–  Sandy Forseth, Minnesota
Thank you for the fantastic work Jenny! We are proud parent to a Half the Sky- babie, now 16 years old!
–  Birgitta Norberg, Sweden
Our child is the light of our life, blessed to be a Half the Sky kid. You are much his mama as his China caregiver and my wife. May the torch always burn bright for this beautiful organization you brought to reality. Enjoy a well-deserved step back. One Sky is always in our hearts.
– Troy Perry, California
What a proud legacy you leave, Jenny!
– Patricia Lee-Hoffmann, California
Thank you for all you have done for China's children. You have truly made a difference in this world! Your legacy will live on through One Sky as well as the impact you have made on those of us who have had the honor of getting to spend time with you.
– Kathryn Liska, Volunteer Trip 2009, Urumqi
You will always be a part of how our family became what it is today. Thank you for all that you do.
– Karen Lindberg Beattie
As we waited in the room in China back in 2009 to meet our daughter for the first time, we watched the van pull up and a lady got out with our daughter. Our guide/translator was surprised that it was not her "mama", but another nanny who had brought her to meet us. The nanny later told our guide that if her "mama" had brought her to meet us, our daughter would never have let go of her. That is how much she was loved…because their SWI was a part of Half the Sky. Thank you so much, Jenny, for heeding the call when you saw the need.
– Sharon Keyes Grace
Jenny Bowen, for all you have done for my daughters, thank you. For what you have done for China's sons and daughters, THANK YOU. This photo taken of my daughter just six months after she arrived home (2011) says it all about the work you have done. We found her staring at this image of her with her nanny. When we handed her the picture she pointed and kept saying "mama". Then she did something we couldn't have expected, she kissed the photo. In that moment I knew that she was loved while at the SWI in care of this woman and for that I will always be grateful to you and your work. Best of luck in your next chapter.
– Trisha Willis Raine
I adopted two girls from China back when they were left in cribs all day and had very little physical cuddling. This profoundly affected their emotional and physical development. This is why I have supported OneSky. Your child care education has, and will help so many children throughout their lives. Thank you for all you have done and continue to do.
– Karen Hunt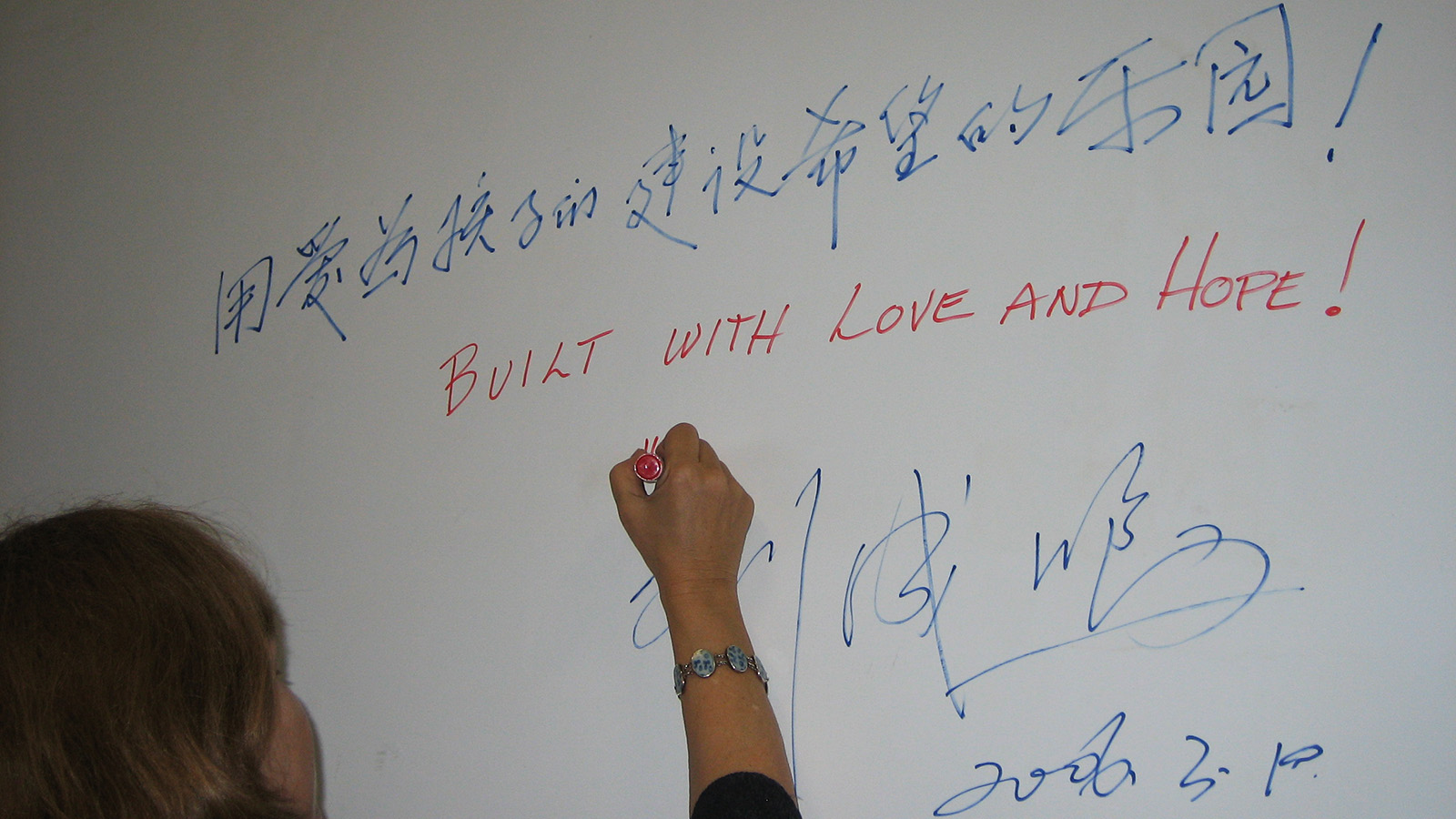 And thanks also to the many, many more who wrote. Wish I had more room!
Elizabeth Ann
Margaret Ayer, Illinois
Amanda Beall, California
Kim Berley
Theresa Musheno Bradburn, Pennsylvania
Marie Coco Brannen
Rich Brubaker
Bob Calvin, Illinois
Kris Parent Christensen, Michigan
Coleen Colbert, New York
Darryl Conklin, Montana
Kimberly Harvey Cristofoletti
Layne Dalgetty-Rouse
Stefanie Davis, California
Mary Ann Gossman Day, Florida
Dave Dodds
Suzanne Eisenberg, California
Deborah J. Ferguson, Iowa
Siobhan Flynn
Evelyn Garstang
Merryl Goldberg, California
Cheryl Craven Graham, Tennessee
Lisa A Rasinski Green, Maryland
Marcy Gregory Gross, Kentucky
Heidi Gullion
Madella Harrison, Kansas
Gayle Hawley, New York
Jeanie Hazel
Nancy Hemenway
Angela Hindman
Tim Hornung, Wisconsin
Yong Huang, Texas
Connie Darnell Johnson, Kansas
Carol Jones
Fliss Patrick LaRosa
Elisa Mercogliano Lamonica
Marcy LaRont, Arizona
Lisa Lenig, Virginia
Sarah Loten
Sara Lyle
Sharyn Marcuson, Oregon
Kelli McDermott
Karen McGinley
Sandra Moats
Jill Nemiro
Mai-Britt Nielsson, Denmark
Vivian Pan
Ann Peace
Mary Fran Prevost, New York
Jayme Reimels, Maine
Susan Reitano Rizzo
Kelly Stem Rumbaugh, Maryland
Kaysie Plummer Rusk, Arkansas
Mary Jo Savageau, Hong Kong
Trish Henry Schuster
Donna Verlotta Schaefer, Illinois
Andrea Thaggard, Mississippi
Molly Thomas, Kentucky
Amy Treadwell, California
Sylvia Trevitt
Jeanne Turner, California
Carrie Mathis VanGeertry, Illinois
Shirley Wetherald
Michele Wield, California
Pam Thorpe Williams, Henan
Kristen Zens
Robin Magana
Karin Taylor
Megan Donovan Ryder
Trisha Willis Ranes
Lisa Larson
Kym Gentry-Peck
Maryellen Pengelly Geiger
Lori Axelson
Heidi Speakes Fenton
Roberta Forseen
Jaime Butler
Joy Beck Altman
Rae Timko
Sharon McCaffrey
Cheryl Davis Clement
Doreen Kerner
Luanne Roberts Billstein
Dave Woodhouse
Faith Shaw Winstead
Erin Valentino
Calvin Marr
Wanda Binford
Shelbi Allen
Susan Sachen
Linda Austin
Heidi Ann Eckert
Jane A. Liedtke
Lisa Gulino
Anita D McClellan
Bj Newman Stocker
Carolann Butler-Poole
Dawn Alexander Roberts
Nancy Kohn Hoppa
Eve Adelson
Deb Kane
Cindi DeLaney
Carroll Roblin
Michael Richard
Janis Brown
Christine Sauer Catherman
Lisa Haydel
Eva Wallace Green
Margarita Mandoki McClain
Jennifer Muccioli-Hamilton
Liz Kilby McClure
Claud Blass
Kay Cannon Warner
Kathryn Liska
Stephanie Jean
LeeAnn Reksten York
Sean Rowan
Amy Binin
Maggie Jarvis
Liz Kilby McClure
Lori Dubbs
Ruth Elizabeth
Sheree Jones
Christina Tinna Ljunggren
Kathleen Long
Mary Hopfensperger Rhame
Karla Sonnichsen
Lara Peterson
Debbie Udycz
Carole Manheim
Cynthia Gould Brown
Gemma Yarger
Megan M Mayer-Shorb
Pamela Neail Thomas
Sarah L. Whitehead
Janice D'Amico, Rhode Island
Carol Schram, Pennsylvania
https://onesky.org/wp-content/uploads/2020/11/urumqi-DSCN5859.jpg
900
1600
Jenny Bowen
https://onesky.org/wp-content/uploads/2023/01/25th-logo-6.png
Jenny Bowen
2020-11-26 15:13:19
2020-12-02 18:55:15
On Thanksgiving