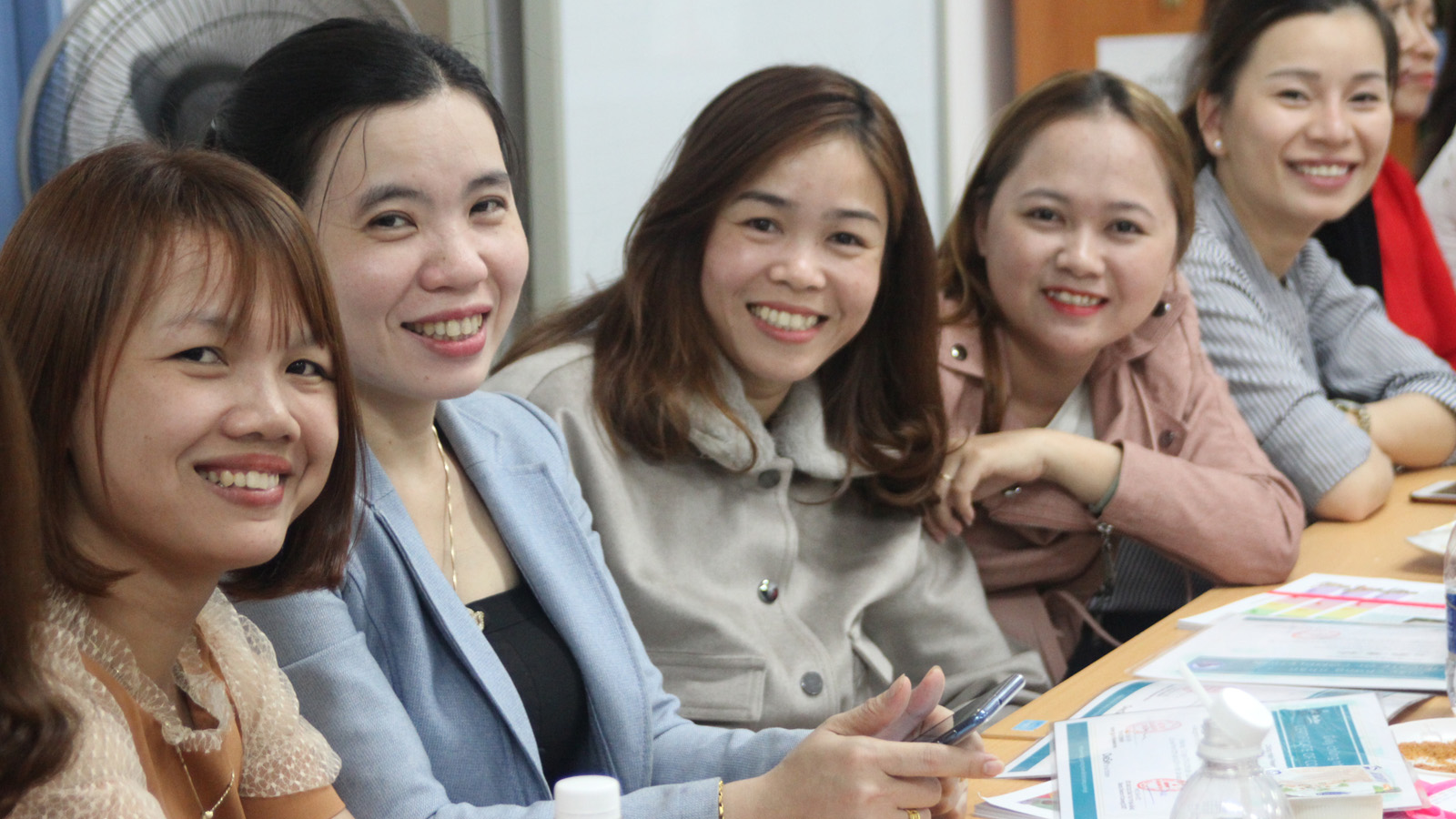 Meet Vietnam's most under-pressure child caregivers—now they want to give even more
These are the women Vietnam's factory workers rely on to care for their children.
The home-based childcare centers where they work look after as many as 70 very young children at a time, often with little assistance, limited space and very few materials.
It's a thankless task and home-based childcare has previously made headlines in Vietnam for the wrong reasons. However, while reports of inadequate and inappropriate care continue, many caregivers continue to provide a vital service for many low-income parents. The good news is that the government has recognized the problem of sub-standard care and is starting to work with partners to address it.
OneSky runs an Early Learning Centre within Da Nang's factory zone. There it cares for more than 200 children of rural migrant factory workers. It's a far cry from the cramped facilities and limited resources that have been the norm for local childcare.
In addition, since April last year, OneSky has been running weekend childcare training for local home-based caregivers. For those being trained, it means spending either Saturday evenings or Sunday mornings, after an already long, hard week. But for 80 incredible women, that has been a price worth paying.
"It's important for us to be pragmatic in our work," said Vietnam Program Director Vo Thi Hien. "There is a limit to the number of children we can care for at our Early Learning Center but, by sharing our knowledge of childcare, we can reach so many more children.
"They are incredibly hard-working women. And clearly they are willing to give even more," the director said. "They want to learn and provide a better service and it shows much they care. They want to improve the reputation of their industry within Vietnam."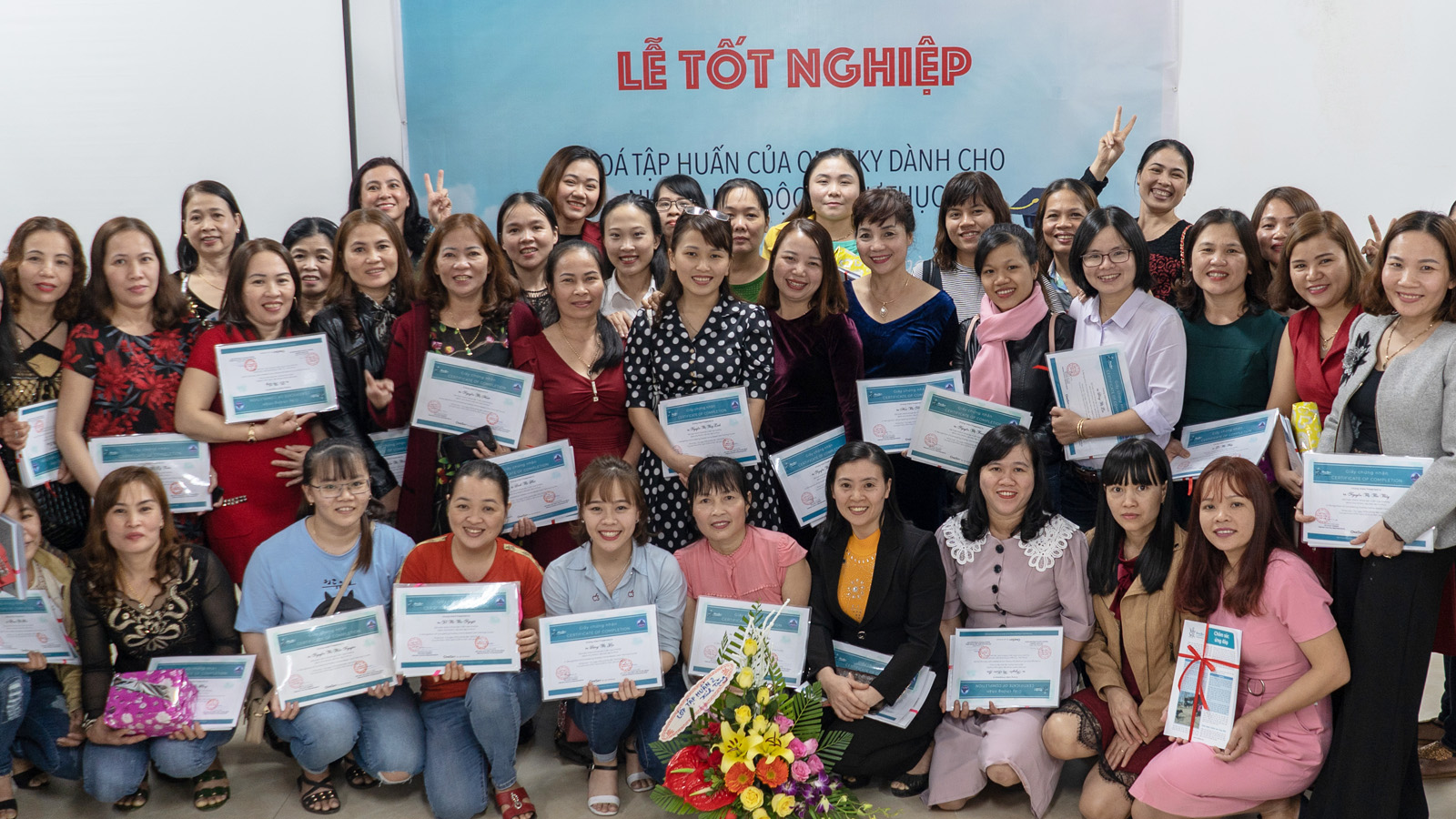 The group graduated ahead of the recent Lunar New Year celebrations. During the nine-month course, OneSky trainers also regularly visited caregivers at work to monitor and provide further support.
One graduate, Nguyen Thi Kim Loan, a teacher at Blue Dream care center, said: "When I joined this training course, I wanted to learn about how children in my care could not only learn better, but also be able to take control of that learning.
"I have always tried to perform my best in my work, but only when I had attended this course and met my trainers, did I realize that there is still so much more to learn. After each class, I shared what I'd found out with my colleagues."
In 2019, OneSky plans to expand the training course to more districts in the Da Nang area, where they'll train an additional 240 home-based care providers.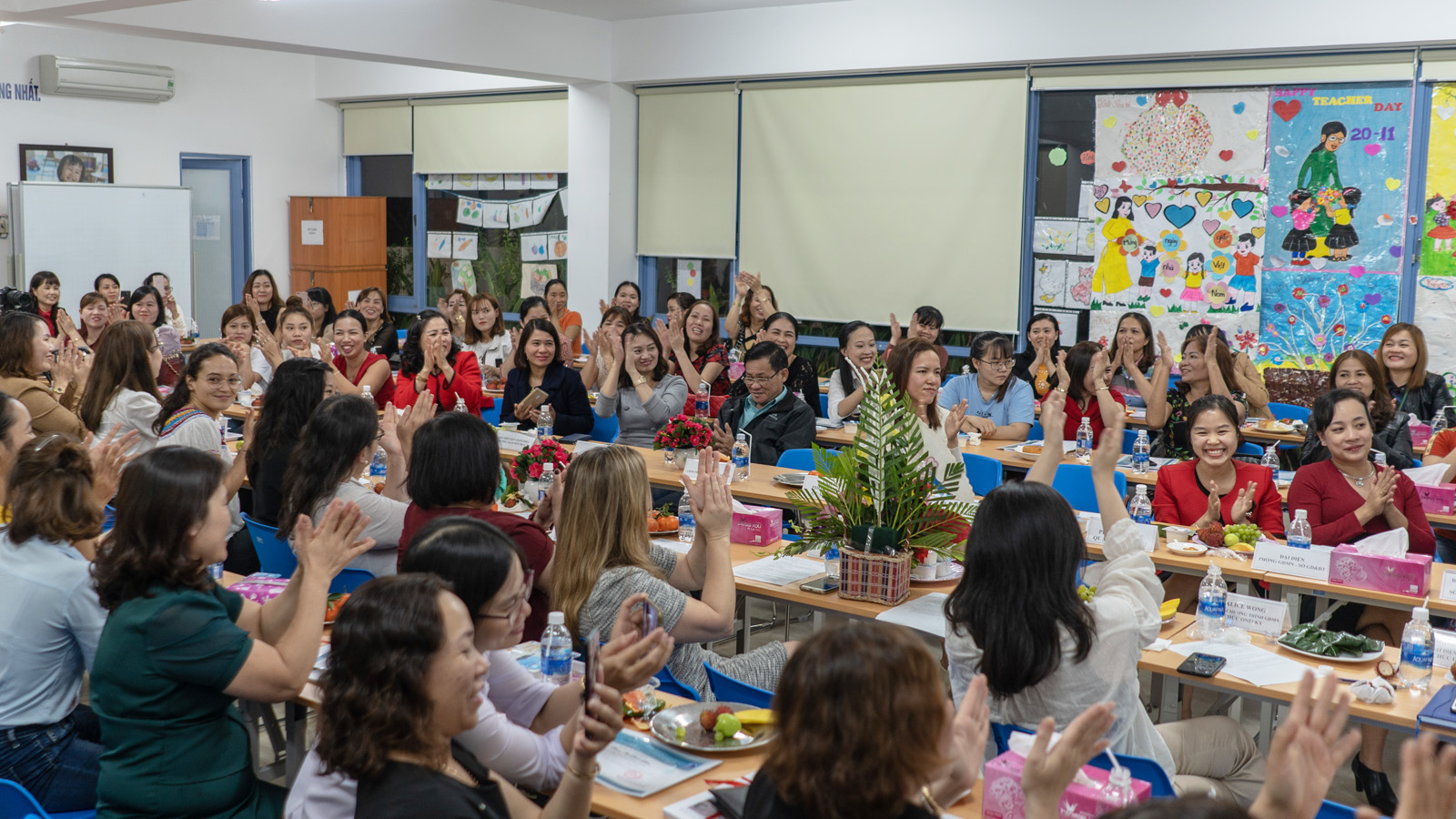 https://onesky.org/wp-content/uploads/2019/02/HBCWEB1.jpg
900
1600
Steve Jackson
https://onesky.org/wp-content/uploads/2019/06/Logo1998-250.jpg
Steve Jackson
2019-02-28 02:54:38
2019-06-26 18:27:33
Meet Vietnam's most under-pressure child caregivers—now they want to give even more