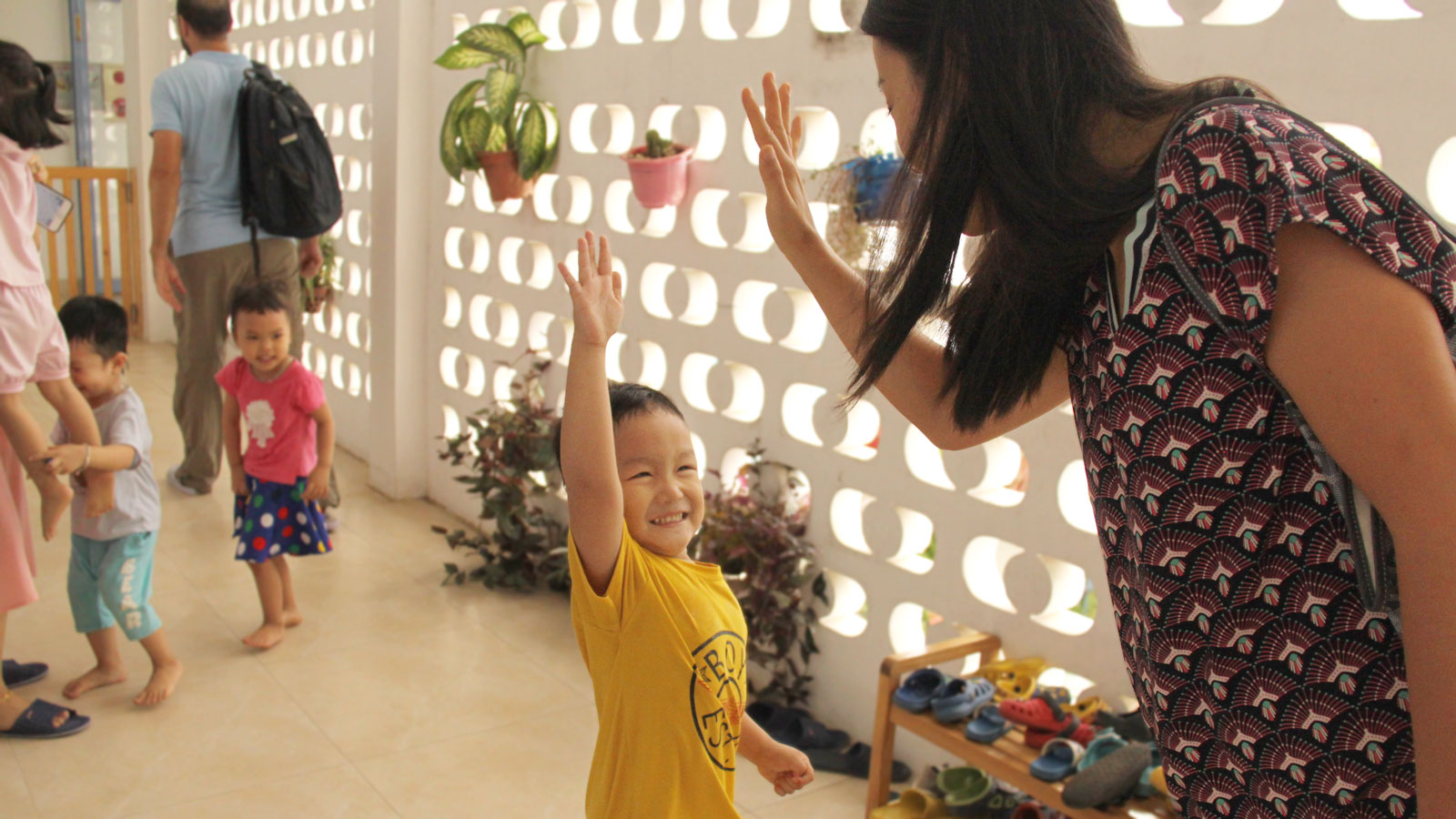 Lorinet Foundation: Pioneering on Behalf of Migrant Families in Vietnam and Mongolia
In 2018, Pierre and Bolor Lorinet, founders of the Lorinet Foundation, visited our recently launched Early Learning Center (ELC) in Da Nang, Vietnam. There, they witnessed first-hand the OneSky Approach to supporting young, vulnerable migrant children whose parents labor in factories.
"Seeing the children blossoming at the center was an absolute joy," recalled Pierre and Bolor, noting that they were struck by how much more the children at the ELC engaged in both learning and play activities with their teachers than children they had seen at some home-based childcare centers they'd also visited. That sparked the desire to explore ways to replicate access to quality early education to reach even more children.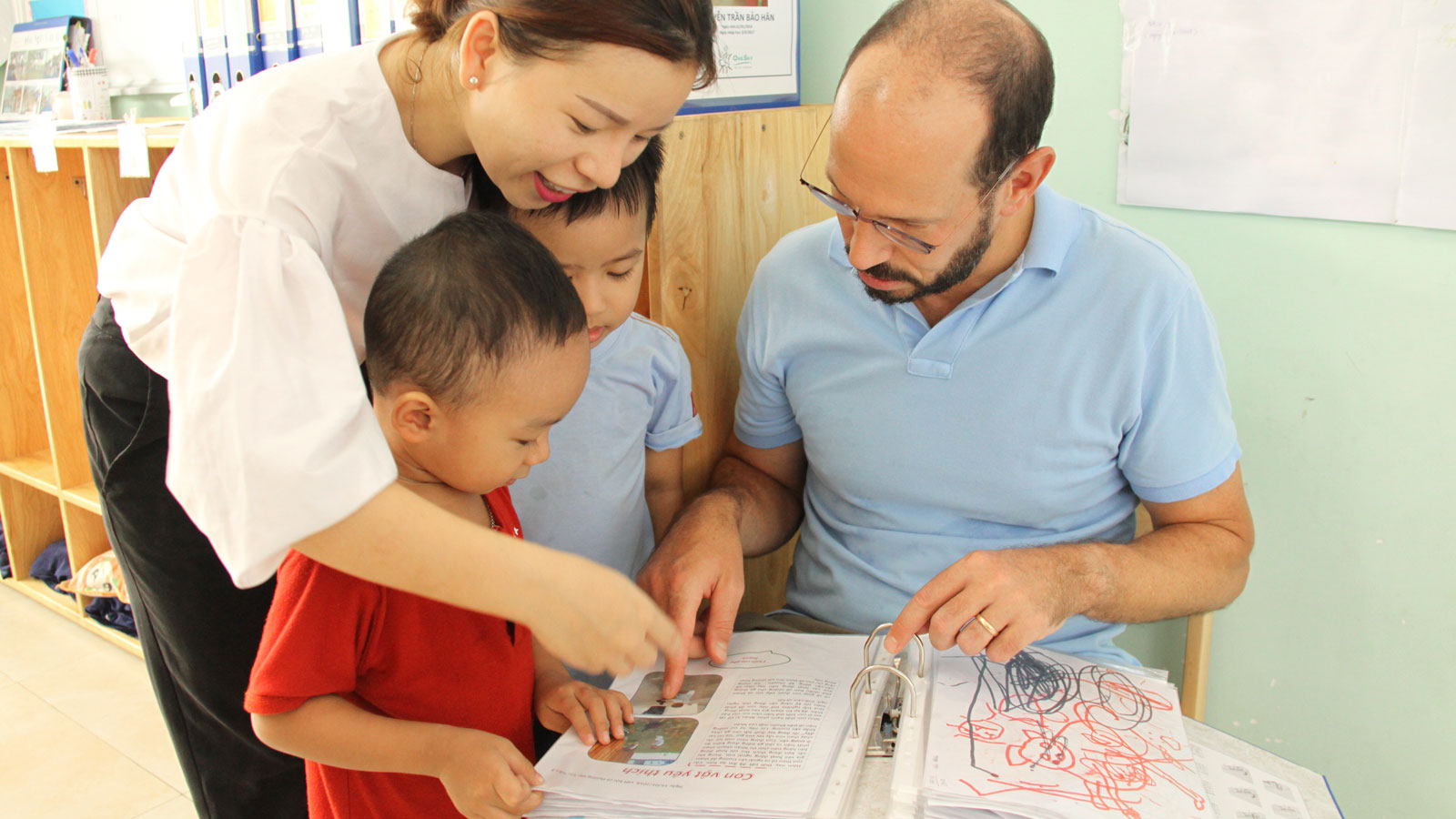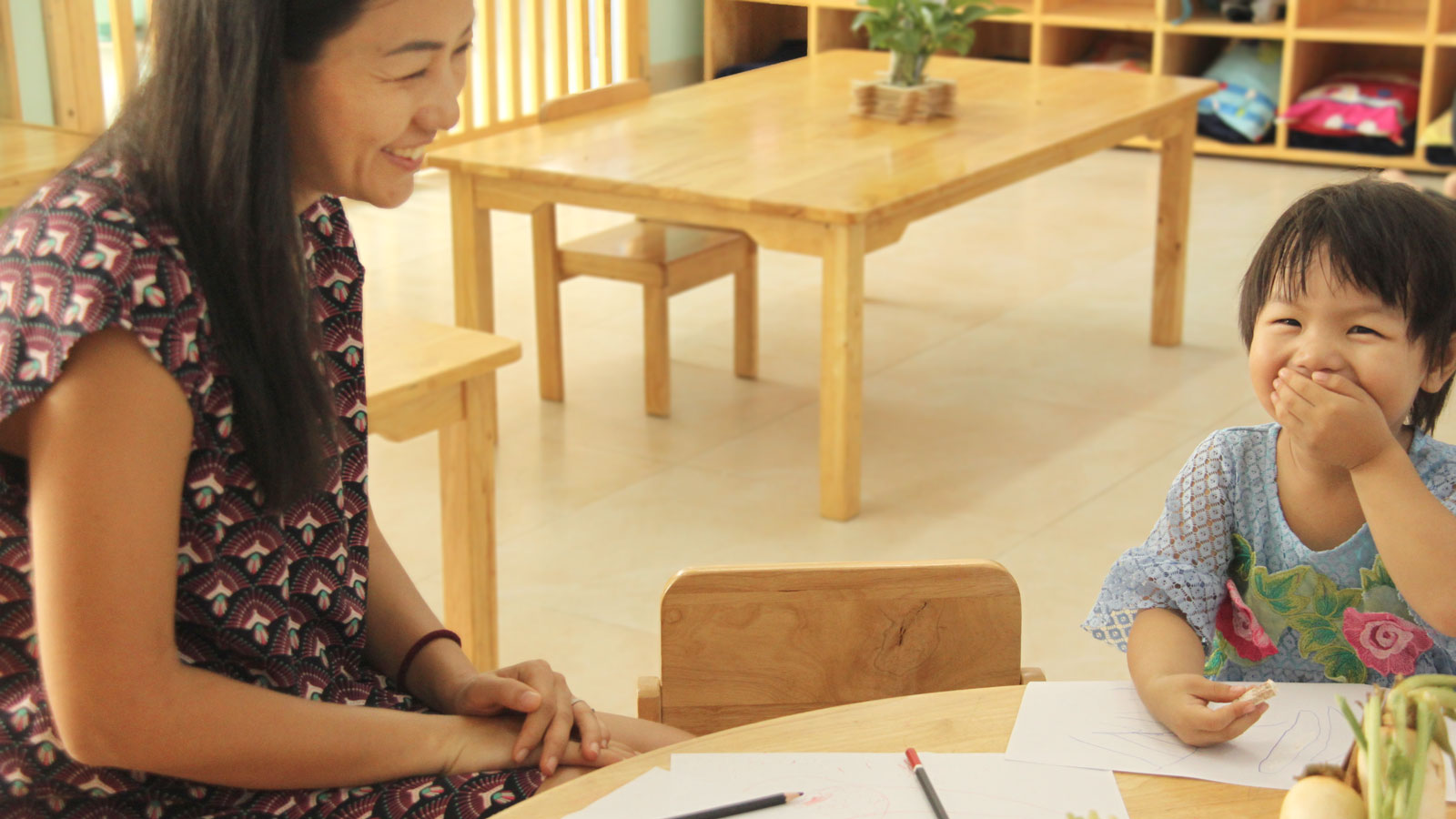 Guided by a desire to enable positive and sustainable impact in the lives of children, youth and families living in vulnerable communities, Pierre and Bolor launched their family foundation in 2013. The foundation currently has active investments in impactful, sustainable initiatives promoting education, employment and access to clean water and energy for vulnerable communities in Mongolia and South East Asia.
Following their visit to Vietnam, the Lorinets saw a potential partner in OneSky, as one of their foundation's key focus areas is closing the school readiness gap by enabling access to quality early learning and development for preschool aged children from vulnerable communities.
In 2019, our work in Vietnam was assessed using the foundation's nine-point criteria for selecting partners and projects. Following that, the Lorinet Foundation awarded OneSky a three-year grant, co-funded by the Octava Foundation, to support OneSky's training of home-based child care providers (HBC) in the Hoa Khanh Industrial Zone that surrounds our ELC.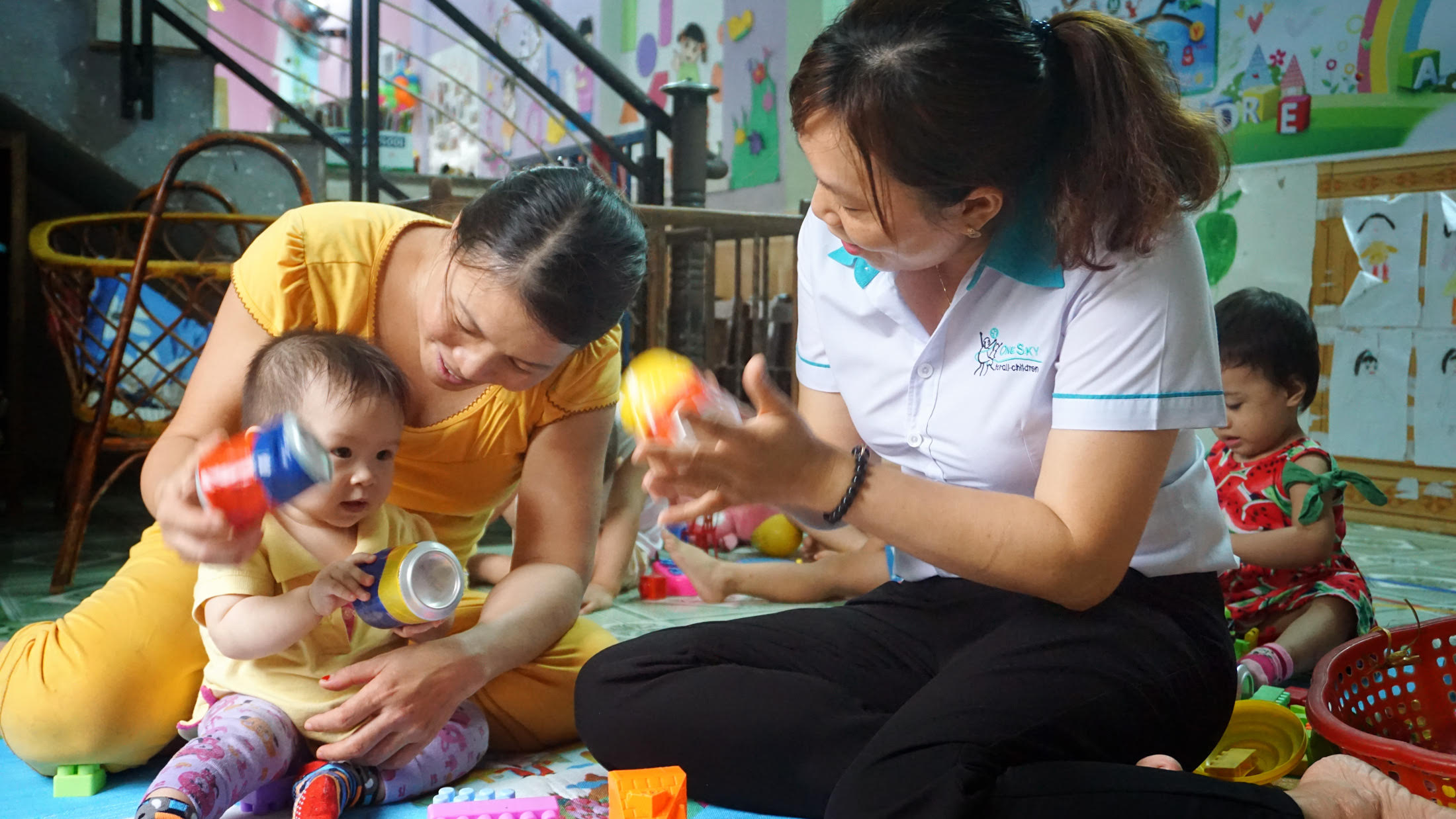 The funds are helping cover the cost of HBC provider training, parenting classes, and development of an online learning platform for HBC trainees. Thanks to the grant, we can also begin to move forward with the request of Vietnam's Central Ministry of Education and Training for the expansion of the HBC training program into 18 more provinces.
Following on the heels of the grant for the Vietnam program, the Lorinet Foundation invited OneSky's founder, Jenny Bowen, to Singapore to lead an interactive session with members of the Asia Philanthropy Circle about OneSky's success in responsive caregiving training in China and Vietnam and their expertise in working with government bodies. It was there that Jenny and Bolor discussed OneSky's potential to make an impact on behalf of at-risk children in Mongolia, a key geographical focus for the foundation, as well as where Bolor is originally from.
Together, they forged an exciting new plan for a joint feasibility study in Ulaanbaatar in preparation for launching a program to provide family skills training and responsive, nurturing care for vulnerable young children – including toddlers and preschoolers with no access to early education.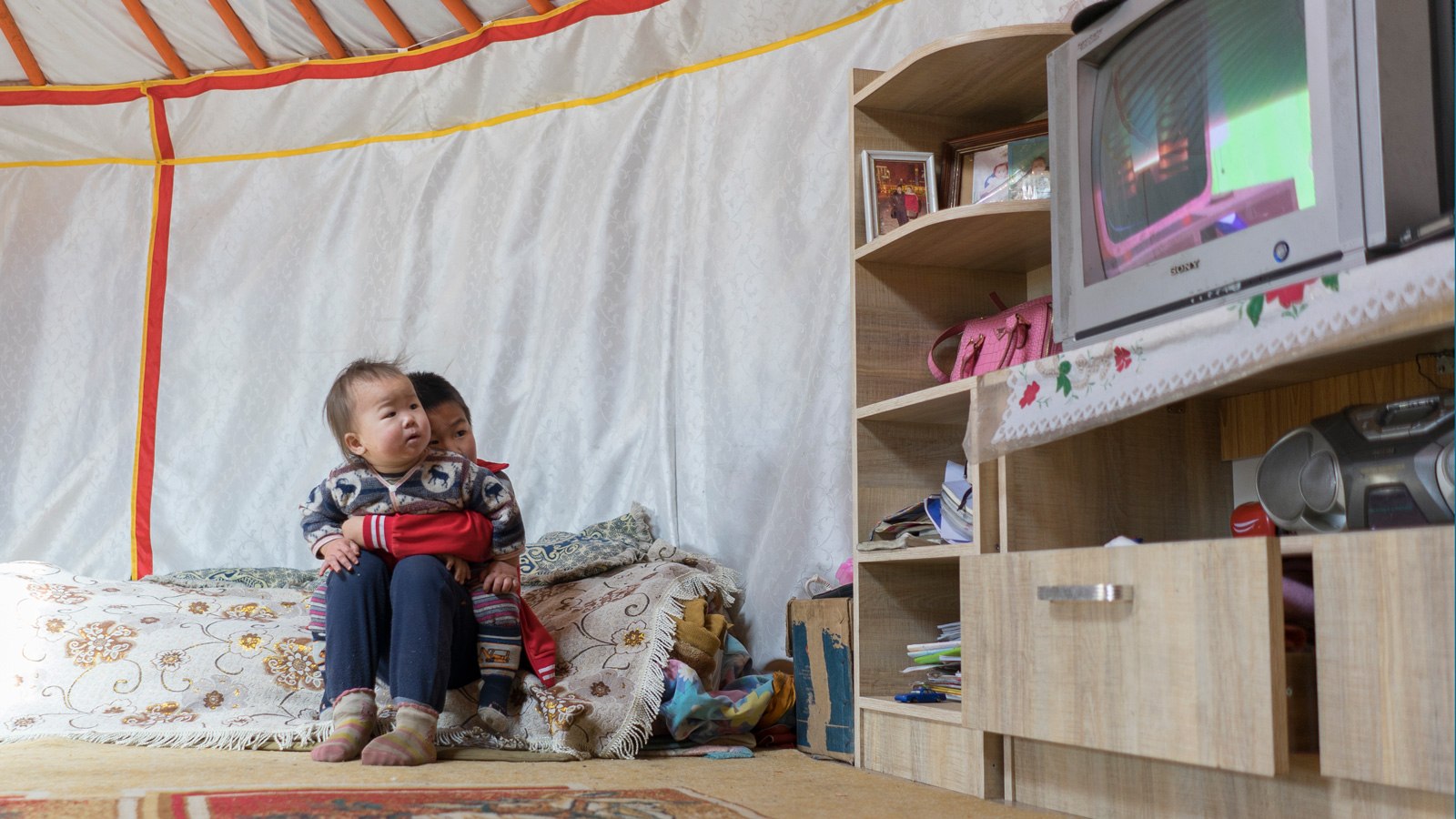 Nearly half the population of Mongolia's capital, Ulaanbaatar, live in "ger" districts. The once proud nomadic herder families, now migrants, are squatting in massive, permanent tent encampments surrounding the capital city. But OneSky and the Lorinet family are determined to make a difference for the plight of the ger district's youngest members by developing a Family Training Program to be piloted in Ulaanbaatar.
"We are thrilled to be working with the Lorinet Foundation in delivering this vital level of care to thousands of at-risk young children and grateful for the broad partnership we have with Pierre and Bolor as supporters of both our Vietnam and Mongolia programs," said Morgan Lance, OneSky's Chief Development Officer.
By Debbie Cohen, Associate Director, Communications
https://onesky.org/wp-content/uploads/2020/05/18-10-11-Lorinet-Pierre-Family-visit-ELCIMG_0301-1.jpg
900
1600
Debbie Cohen
https://onesky.org/wp-content/uploads/2019/06/Logo1998-250.jpg
Debbie Cohen
2020-05-29 02:56:27
2020-05-29 07:20:39
Lorinet Foundation: Pioneering on Behalf of Migrant Families in Vietnam and Mongolia