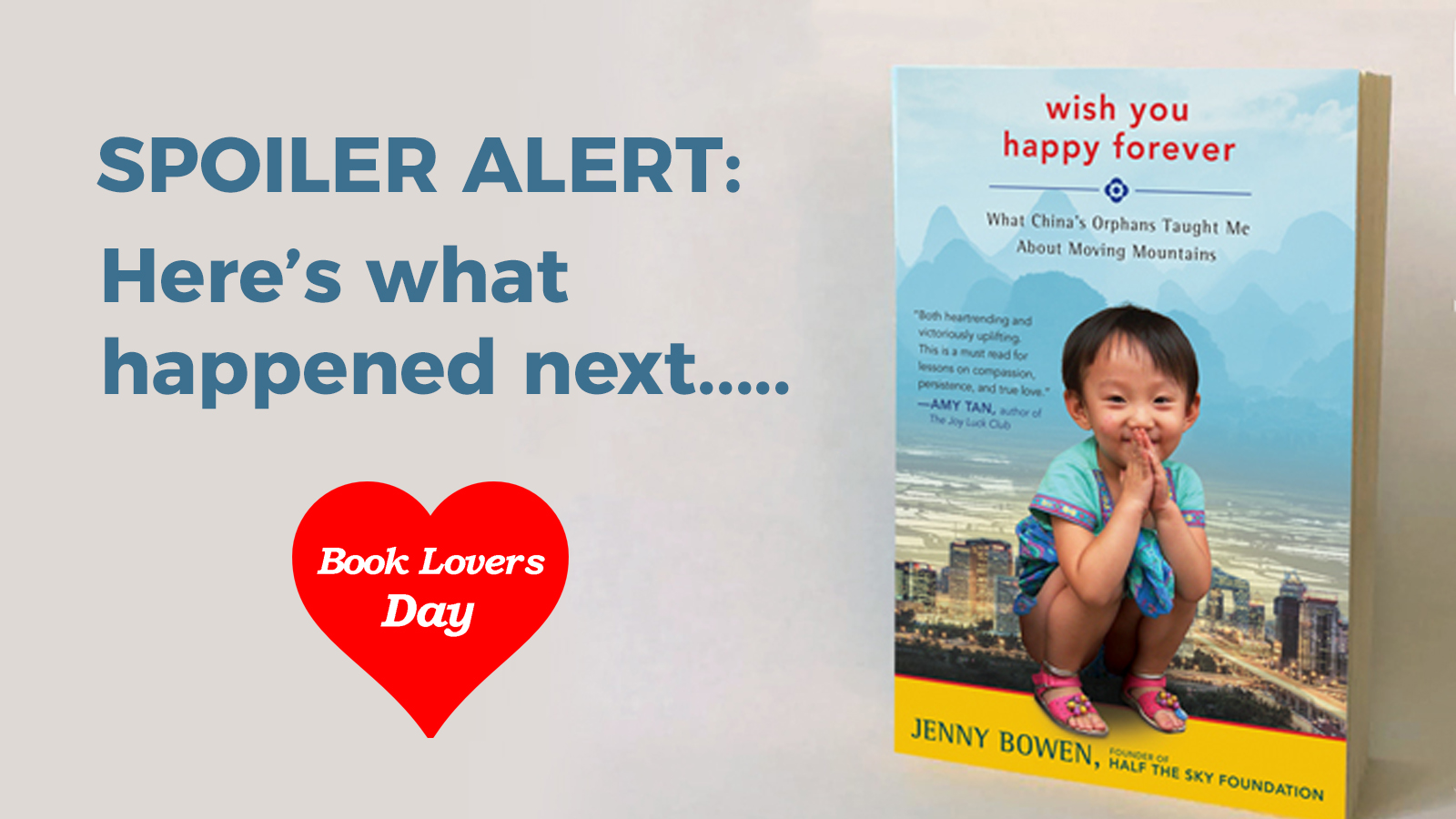 Beyond the book – the OneSky story continues…
"Together we strive through twists and turns
Together we pursue the same dreams."
Wish You Happy Forever  ends in June 2011 with children in Beijing's Great Hall of the People singing the above words. It's here the book's author and OneSky Founder and CEO Jenny Bowen truly realizes her nurturing care and education programs for orphaned children would go on to become China's national standard. Millions of children would finally know love.
Here's what happened next: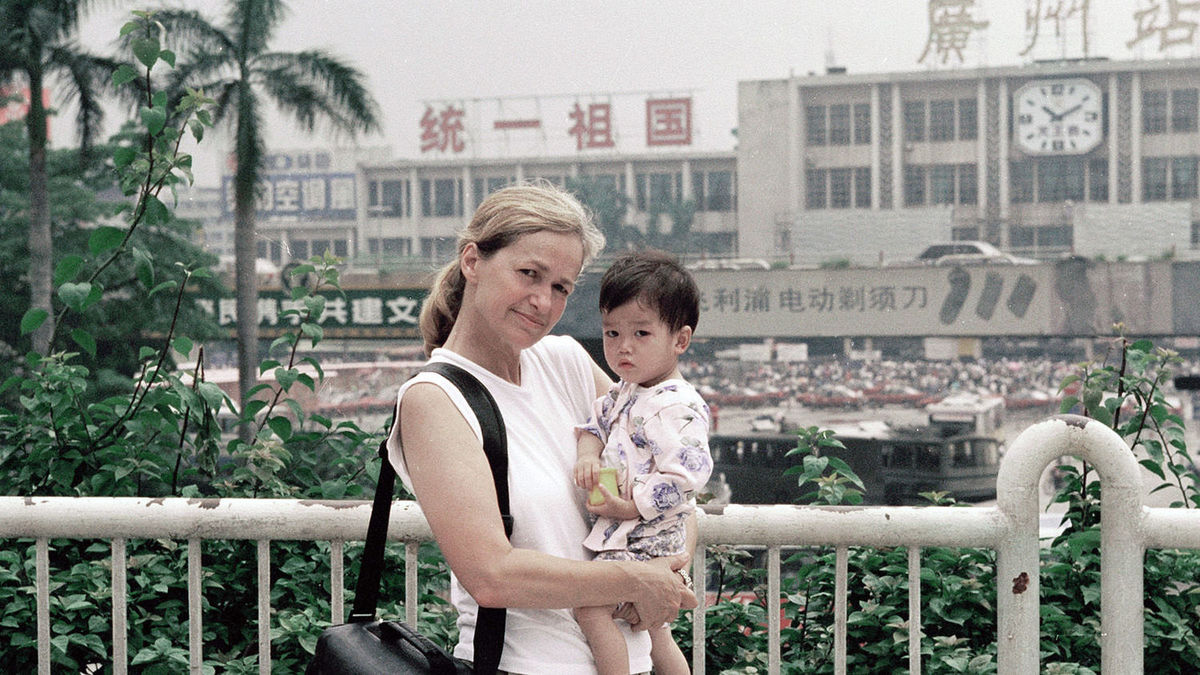 OneSky
China
Although the book ends in 2011, it wasn't published until 2014. By that stage, the OneSky story had taken another giant leap. By 2012, OneSky (called Half the Sky till 2016) had established Beijing-based sister organization Chunhui Children to ensure local autonomy and to give Chinese citizens a way to support the children.
By 2015, the OneSky Approach was also bringing change China's struggling rural villages. To date, despite government efforts to lure people back to the countryside, 287 million migrant workers have left ancestral villages in search of a better future, often leaving young children behind.
OneSky provides support and training for grandparents and caregivers looking after left-behind children. Meanwhile decimated communities are brought closer together with village activities. This support is delivered by OneSky-trained village women, allowing local mothers to learn, earn and remain in the village with their children.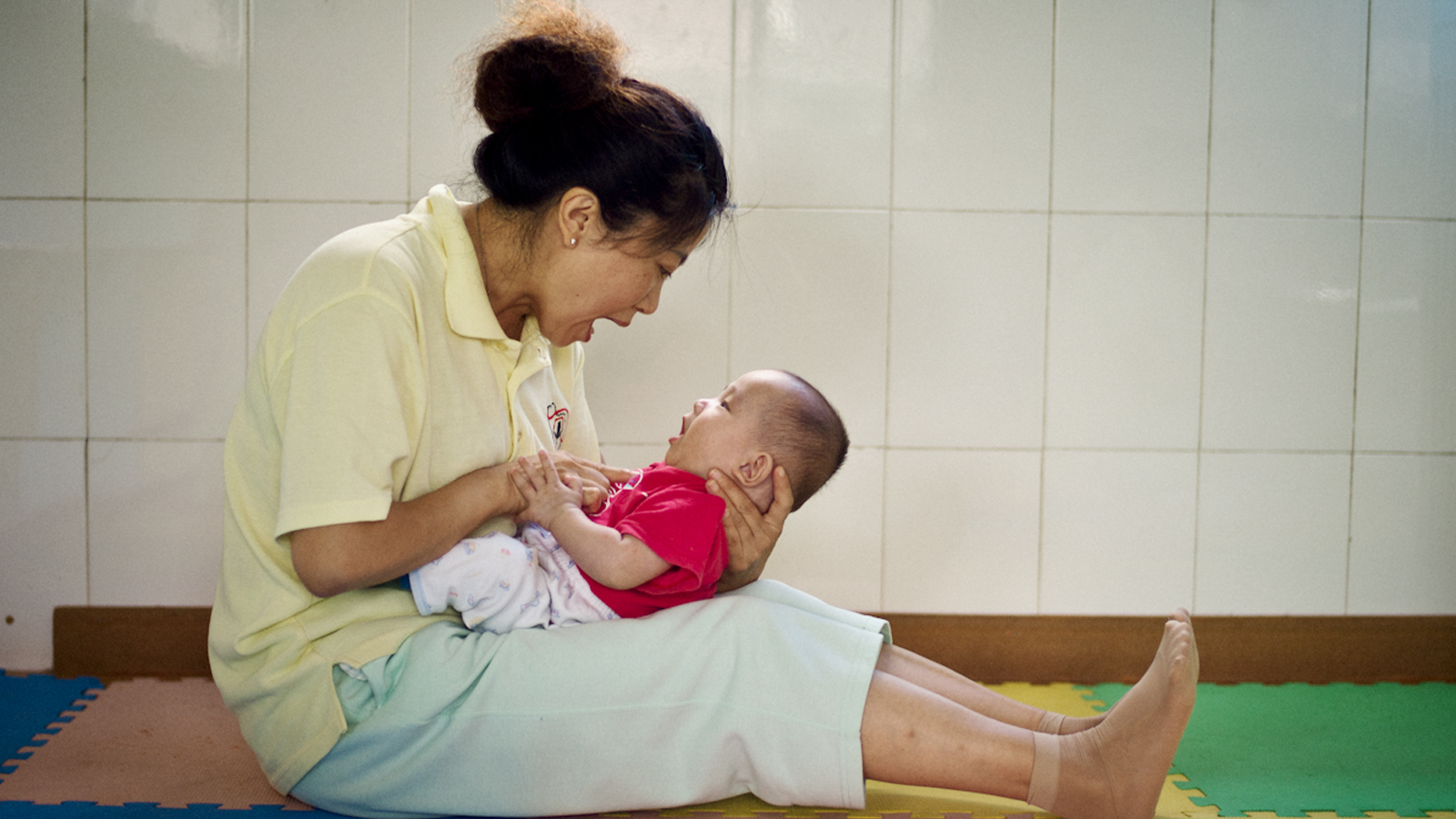 Vietnam
Neighboring Vietnam had a similar set of circumstances but a different problem. Its own growing urban economy also meant huge migration. But, in Vietnam culture dictated parents took their children along. What would happen to these children while parents worked each day, so far from their wider family support?
Tragically, news reports of child neglect and abuse by unregulated daycare centers continue to make headlines.
In 2017, OneSky opened an Early Learning Center (ELC) for children of factory workers in Da Nang's Hoa Khanh Industrial Zone. The ELC, a demonstration model for the country, cares for up to 250 children aged six months to six years as part of a pilot program in partnership with local government.
OneSky offers on-site training and support for parents and for home-based daycare providers so they too can deliver quality care and adopt, implement, and replicate the OneSky Approach.
Its success means training in the OneSky Approach is set to be introduced to a further 19 Vietnamese provinces.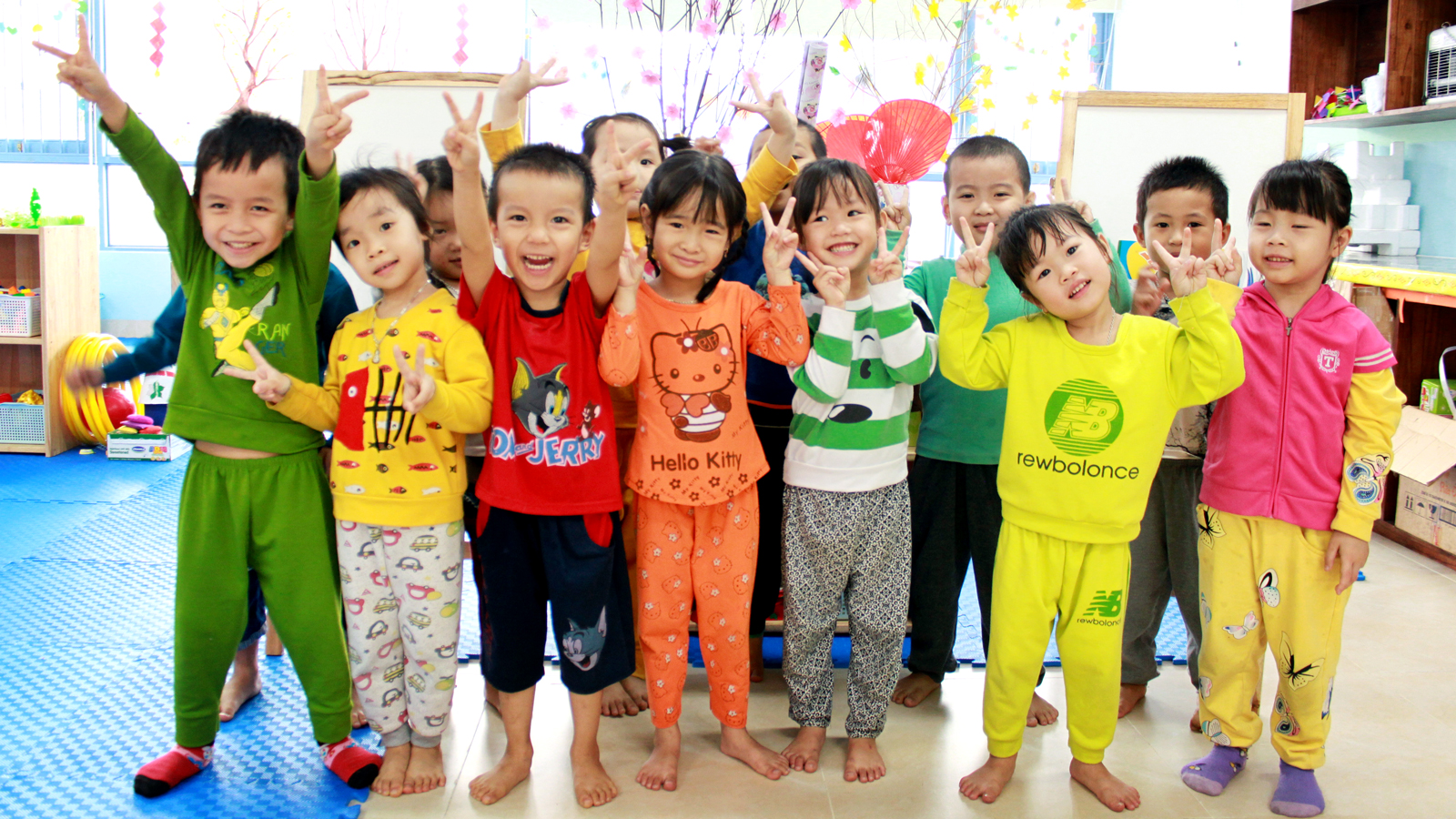 Mongolia
In 2018, OneSky began working in Mongolia with a small project in a state-run day nursery for children failing to thrive. The nursery previously focused on nutrition only. Besides fitting out rooms with toys and furnishings, OneSky hired additional caregivers and trained them alongside existing staff, to provide responsive care. The children needed love and care as well as food.
OneSky is now exploring the feasibility of training mothers to create and operate affordable childcare centers on their own land, using the OneSky Approach to provide both loving care for young children and skills training for impoverished mothers.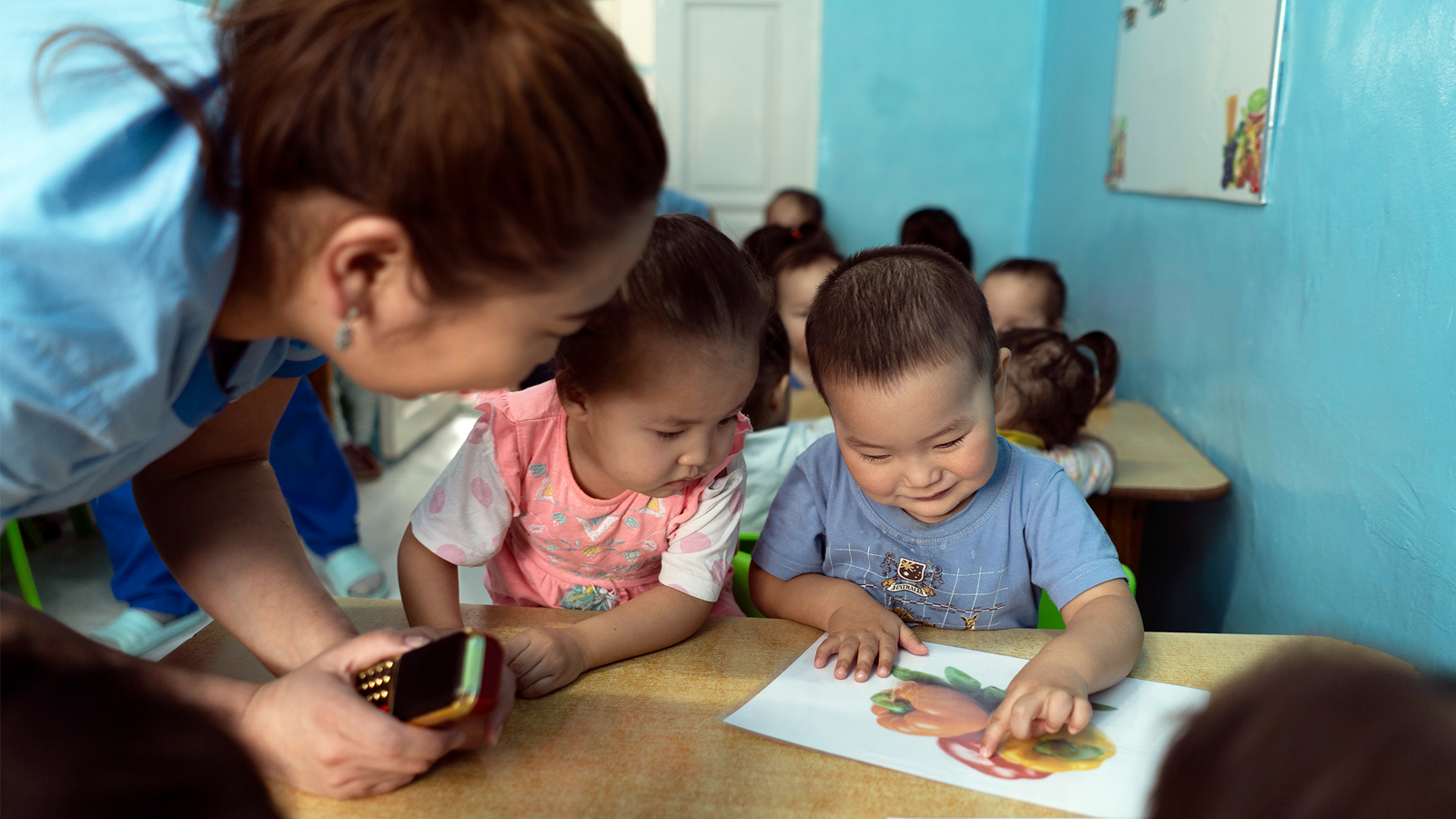 OneSky has trained 38,793 caregivers, changing 187,564 young lives.
The Bowen Family
OneSky was inspired by Jenny and Richard Bowen's adoption of Maya and Anya. In 2017 both were special guests at Half the Sky (now OneSky) Australia's annual gala. Maya told the audience:
"We asked our mom why she started Half the Sky almost 20 years ago. She said it was because she saw how much our family's love helped us when we came home from China and that she believes with all her heart that every child deserves to be loved."
Anya added:
"When a child knows that she is loved. Anything is possible. Knowing that someone loves us and cares about what we do with our lives, gives us the confidence to dream big dreams. Our lives may have had bad luck beginnings, but our parents non-stop love and belief in us has taught us that no dream is too grand or too silly."
In 2018, Maya joined OneSky's program team. She told the China Morning Post :
"I've been a part of it my whole life, but to be able to contribute and work with OneSky has been amazing."
The Future
Later this year, OneSky will open the P.C. Lee OneSky Global Centre for Early Childhood Development in Hong Kong's poorest district, Sham Shui Po. With an Early Learning Lab and a Family Centre, OneSky's new home will benefit over 3,500 local at-risk children and families while also serving as a child development training hub for the region.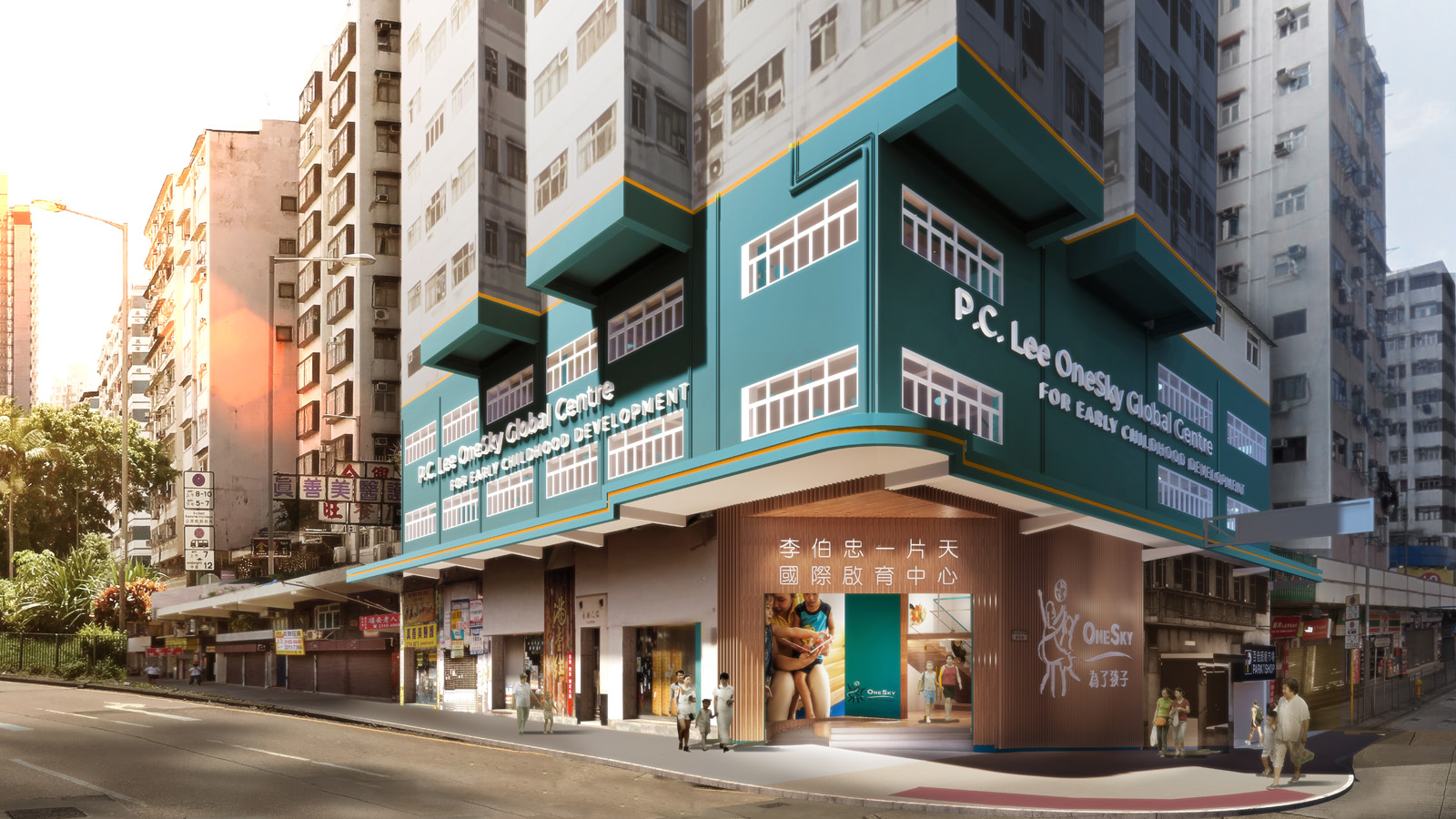 Jenny says:
"Despite its wealth, Hong Kong has its own challenges. The divide between rich and poor has never been greater. As always, young children of fragile families easily fall through the cracks—especially the children of those newly arrived in Hong Kong with no community of their own..
"Alongside local parents and children, our center will be a community to teachers, experts, trainers and carers across Asia. It will put Hong Kong at the heart of early child development in this region.
"My story started with the adoption of one child. We have been fortunate to touch and transform many thousands of young lives in the two decades since that day. Now, with a base from which to extend our reach, and through sharing our proven OneSky Approach, we can reach millions more. What a privilege!"
https://onesky.org/wp-content/uploads/2019/08/bannerspoiler.jpg
900
1600
Steve Jackson
https://onesky.org/wp-content/uploads/2023/01/25th-logo-6.png
Steve Jackson
2019-08-08 13:19:50
2019-08-10 02:40:24
Beyond the book – the OneSky story continues…